Here on MessyNessyChic, we've explored a variety of different and unusual subcultures, from the dandies of the Congo and the Elvis Presley copycats in Switzerland, to the women in Asia going to extremes with their makeup. Today's subculture that I'd like to introduce to you is one that I think most of us can relate to or even aspire to, especially in light of recent events. The Xtreme Justice League is a subculture of real-life superheroes living in San Diego; a special group of Activists who faithfully give of themselves to protect and guard the city. In a short documentary produced by Ashton Kutcher, we follow these men and get a glimpse into their lives and the behaviors that make them superheroes in real life.
Some of their powers may not be so super, but their hearts are certainly in the right place …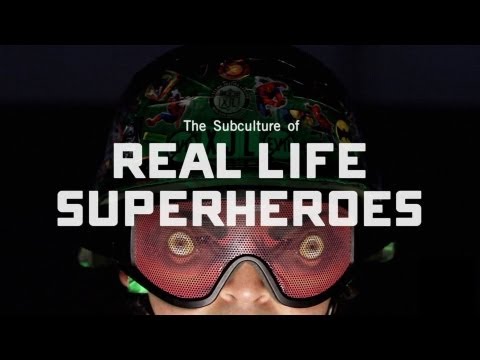 :::
YOU MIGHT ALSO LIKE:
.