A few years shy of 30, I'm supposed to be in some kind of "too-cool-for-clubbing" phase, where I opt instead for 'cooking at home' and climbing into bed by midnight with a Meryl Streep movie (all washed down with too much red wine). But Nessy has a guilty internet pleasure as of late that's been luring me out of my early retirement from nightlife and renewing my appreciation for a memorable (and ever so slightly messy) night out– Parisian style.
Paris en Boîte (literally Paris in the nightclub), is a catchy new web series that takes us inside the city's most intimate, vibrant and in-the-know addresses.
The formula is simple; each short episode features a new Parisian personality and their three favorite spots for dinner, drinks and dancing in the French capital. Our host is Sacha Naigard, a born & bred Parisian musician/ media graduate/ man about town. I caught up with Sacha to ask him a few questions about le nightlife, and our Parisian chaperon was also kind enough to add the English subtitles for a few episodes of Paris en Boîte especially for us (very handy for picking up some French party lingo).
So go on and click those little subtitles icons in the bottom right hand corner of the videos and get your notepads out for ze coolest guide to Parisian nightlife.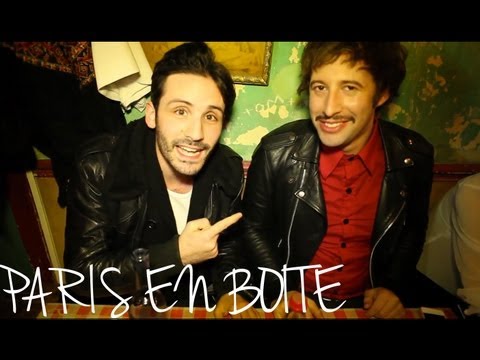 Featured addresses: Ave Maria, l'Embuscade, Le Baron. [Music credits on the youtube page details]
So Sacha, can you give us some DOs and DON'Ts for a night out in Paris?
DON'T go to a club where you have to pay, it usually means the club will be too "commercial" or corny.
DO choose the smaller more intimate ones where you can find live bands and music. (Better than the big ones where you find overweight old guys sitting with 3 bottles of champagne surrounded by strange girls).
I'm not on any guest list in Paris tonight and I just want to dance and have fun. Where can I go?
I would say go to Bus palladium where you will find some great soul and rock'n'roll.
If you had a friend from abroad visiting you for one night in Paris and you only had time to bring them to 3 places, which would they be?
In the afternoon, we'll go to the Musée Rodin and spend some time at the charming café in the heart of the gardens. We'll have dinner at the Candelaria taco bar and drink spicy cocktails in the bar hidden behind a door at the back. Then, if it's a boy's party, we'll finish up next to the Café Flore in St Germain des Prés at Le Montana, where all the beautiful girls go dancing. (Sacha also DJs at the Le Montana on weekends). 
What is your signature drink?
Until I was 21, I stole coke and juice from the bar because I didn't even drink alcohol at the time. Now I'll dabble in old fashioned cocktails. There is a great rhum bar in the old red light district of Pigalle called L'Embuscade where they make simple, classic drinks.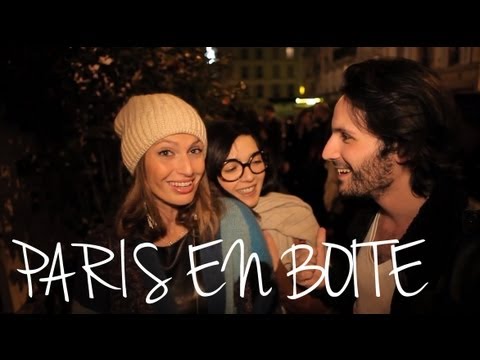 Featured addresses: Hôtel Amour, Thoumieux, Nüba
The naughtiest night spot in Paris?
La Concrète. It opens on Sunday at 7am for people who don't like to sleep and want to continue partying all day on a boat. Some people stay until 5 in the afternoon. I gave it a go once, but I only made it to 10am.
Would you share with us your biggest secret for Paris nightlife? 
I can't, it won't be secret anymore and it is my favorite.
Oh come on! I was hoping you might give us the password for the secret coded room at the Cha Cha Club. No? Ok, I suppose a gentleman never tells…
I can tell you that in the early hours of the morning, usually after a night at Wanderlust, I enjoy taking a girl I like to hang out between the four towers of the national library (la BNF, Quai François Mauriac, 75013 Paris). There is nobody there, it's huge, it feels like you're in another dimension in the future, alone in the world.
Your favorite itinerary for dinner and dancing on date night?
Diner at le Mini-Palais (inside the famous Grand-Palais) and then stroll over to Showcase, a nightclub and live music venue housed in a former boating club under the Pont Alexandre III bridge on the Seine.
How old were you when you started clubbing?
I was 17. I didn't like clubbing back then until I discovered this private club, Le Baron. I had to sneak in through the back where the bouncers didn't see me and I would dance to the Jackson 5 and the Rolling Stones all night. It became my second home! And I learned how to speak to girls there … before it was a bit of a catastrophe.
This next episode hasn't yet been given English subtitles (check back tomorrow) but you can still get the addresses and general after hours Frenchie ambience!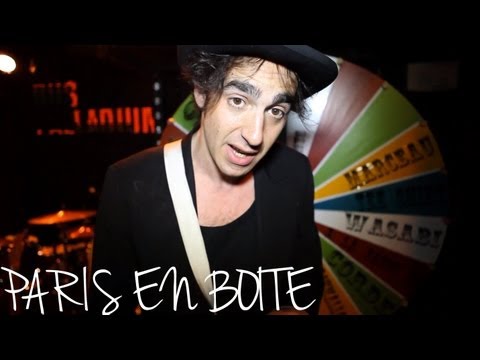 Featured addresses: Bus Palladium, Chéri Bibi, Café Carmen.
What's your best memory from a Parisian nightclub?
Probably the time Kate Moss smiled at me when I was doing a gig at the club Paris Paris. Good sensation!
Your hangover heaven? 
There are two things I do to fight hangovers: go jogging along the Seine or take a karate class with the master Daniel Serfati in Bastille. It gets rid of all the alcohol in my blood. Or I might just watch The Office all day in bed.
How did it come about that you began a show filming Parisians on their nights out in Paris?
I once was in New-Jersey and I was bored as hell. Then I thought "I wish I knew the bars where my idol Brice Springsteen goes at night, so I could bring my guitar and jam with him". So then I had this idea to do that in Paris. I would interview some well-known faces about the places where they go out in Paris so their fans could discover new places. My goal is still to do a "New-Jersey en Boîte" with Bruce.
What upcoming projects do you have for Paris en Boîte?
We're currently talking with RedBull about sponsorship, and with Youtube for a partnership. Other than that, I just want to continue inviting my favorite artists to go out all night in Paris and you're all welcome to come with us!
Sacha has also just released a music video for his new song "Criminal", which you can check out below.
Paris en Boîte is a program created and presented by Sacha Naigard, directed by Virgile Texier. Watch more episodes and subscribe to the series here.
:::
YOU MIGHT ALSO LIKE
.