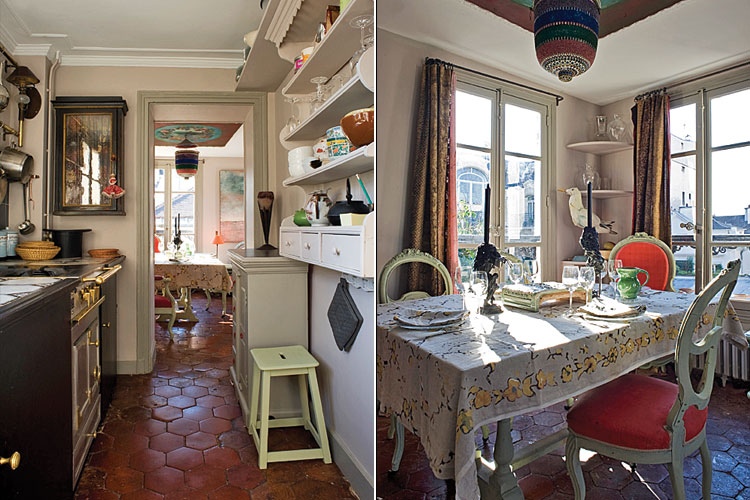 Ever since I moved to Paris and became a bit of a blogger on all things Parisian, I've come to the understanding that it's basically everyone's secret desire to live in a quaint little Parisian apartment at one time in their life. And it's true, there's nothing quite like Parisian apartments; the bohemian pied-à-terres with all the original colored tiling still in tact, the artist's ateliers with their loft bedrooms and great wooden beams; the elegant wrought-iron railings outside the french windows with views over the smokey grey rooftops of Paris … if only I could look inside them all.
So I've developed a bit of a peculiar habit which involves perusing apartment rental sites in Paris. I've particularly taken a liking to the short-term rental sites which feature fully-furnished apartments for travelers coming to Paris on holiday, looking for something more authentic than a hotel; looking to really live Paris.
The first one I'd like to show you is this stunning artist's penthouse on Place de Furstenberg (one of the prettiest little squares on the left bank in the heart of Saint Germain-des-Près).
It has 2 double bedrooms, costs from $2775 per week (or $99 per night between four people) and is really something special…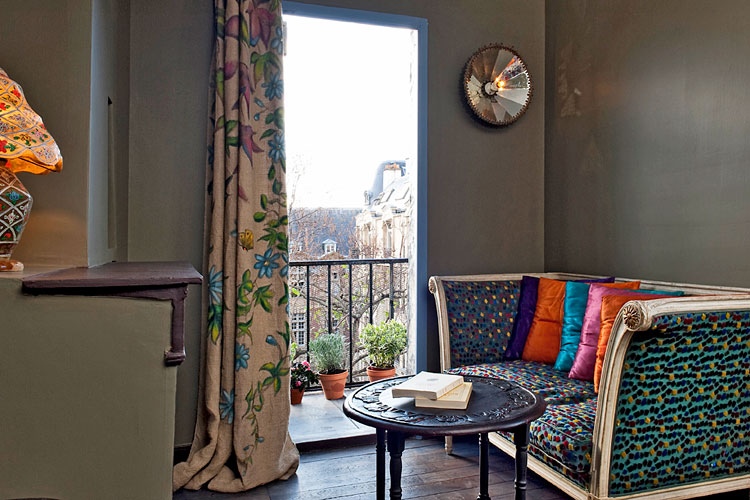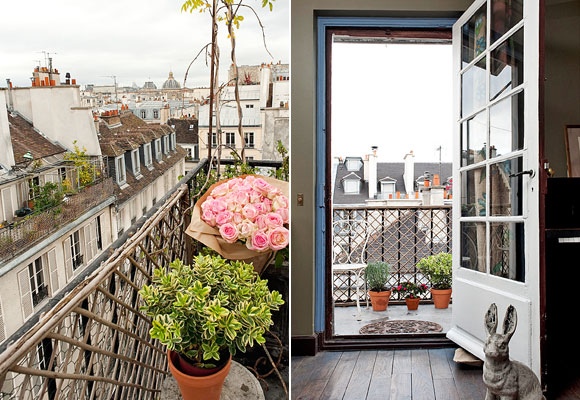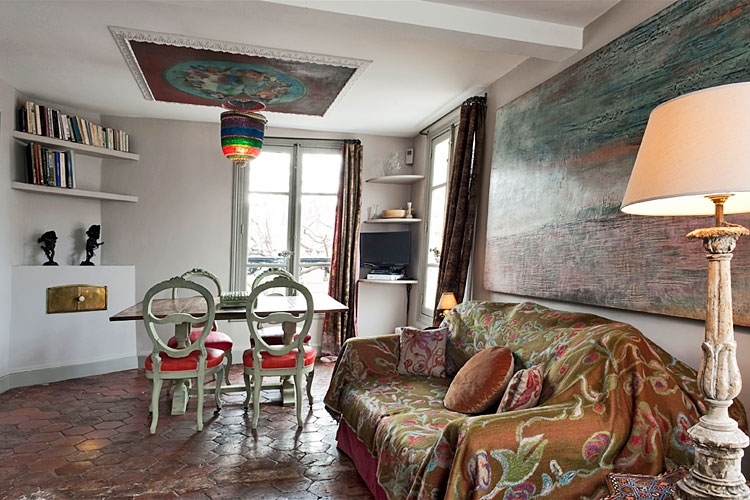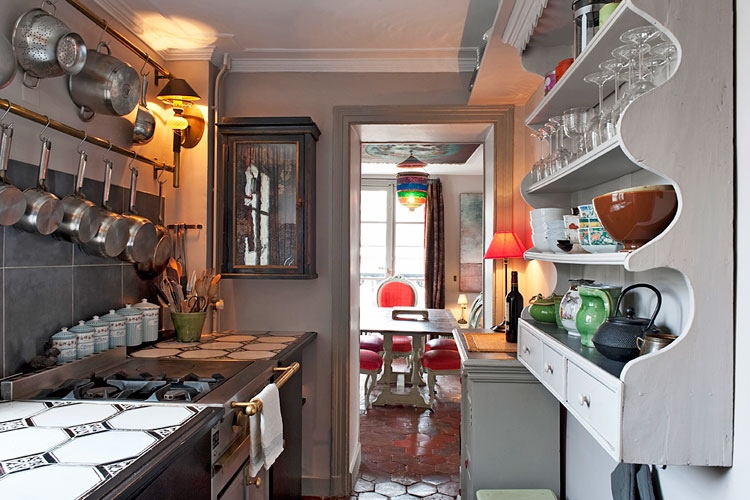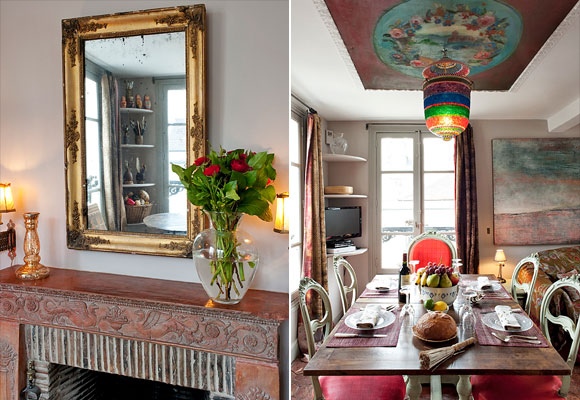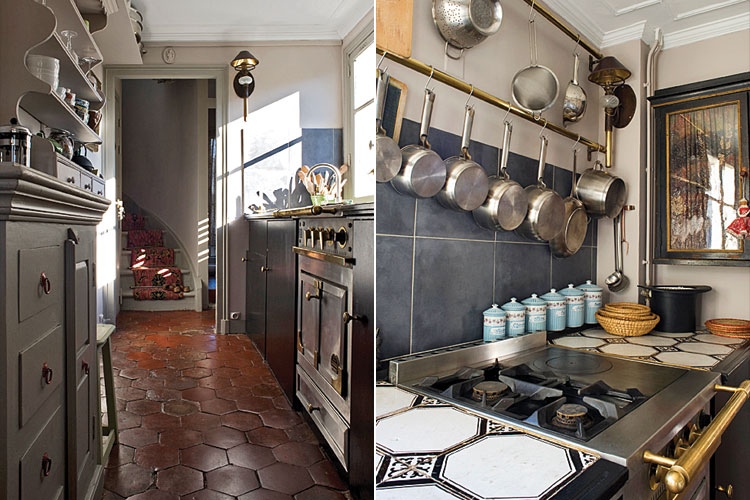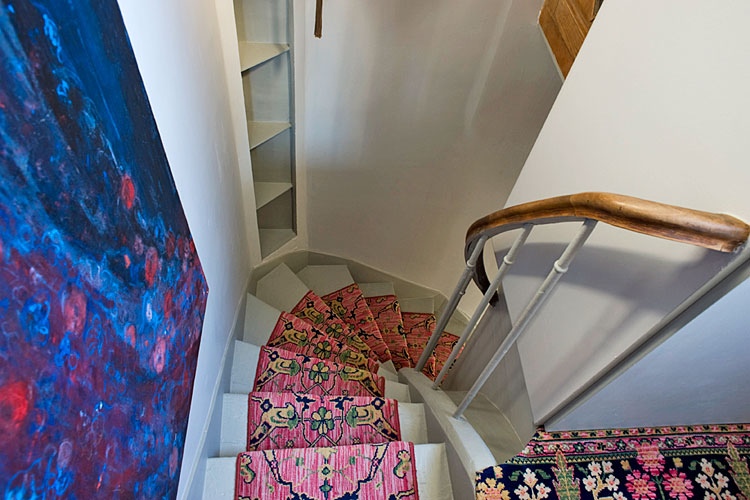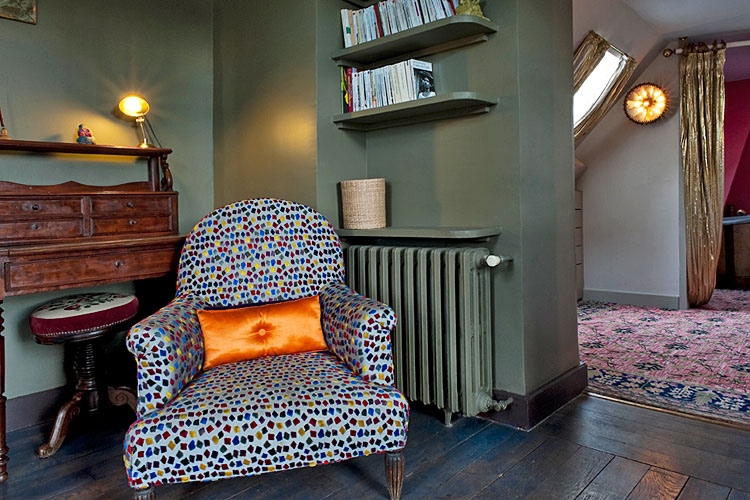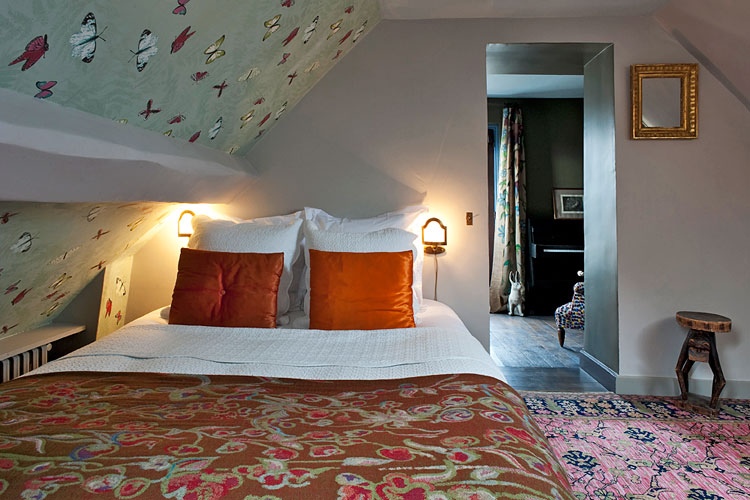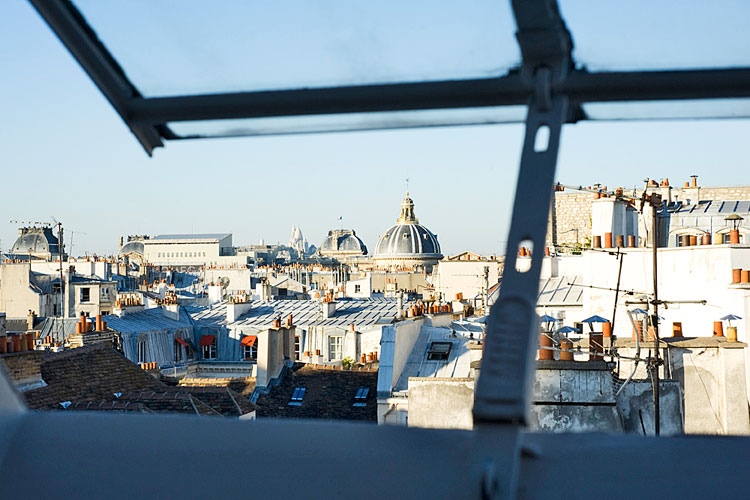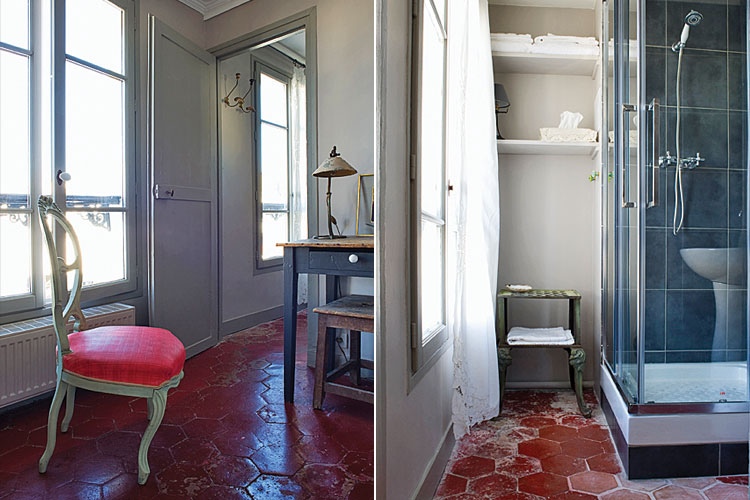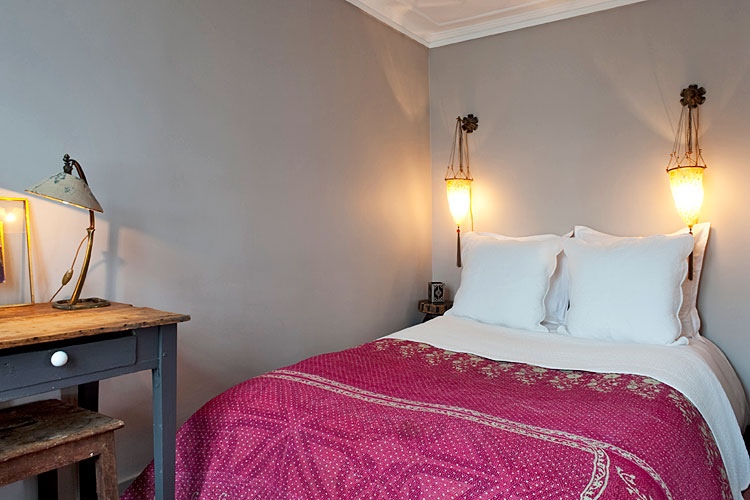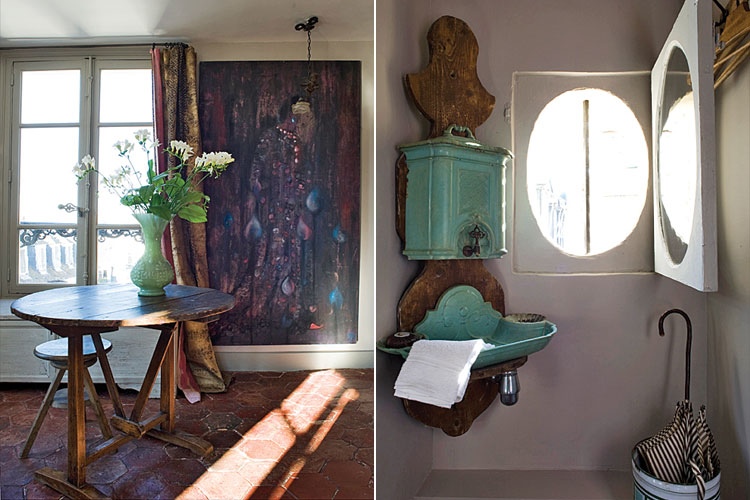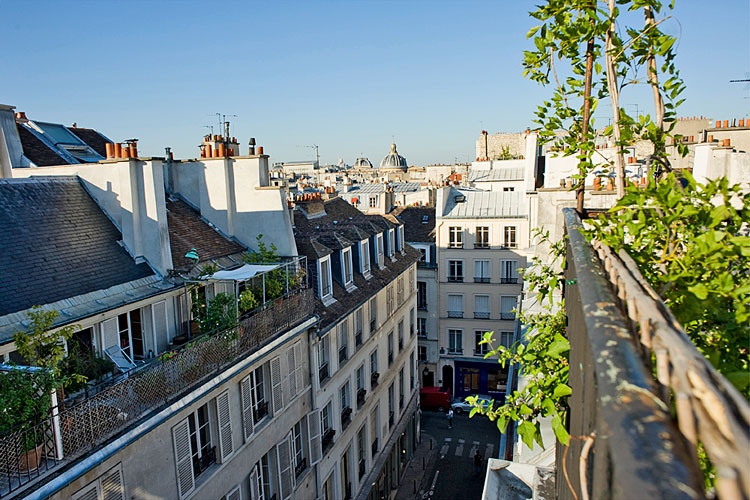 To find out more or reserve this apartment, visit Haven in Paris. 
:::
On a smaller budget?
How about this actor's studio in the heart of Montmartre (old Paris, literally like it is in the movies). This mini-loft is available all summer, sleeps two and is cheaper than most hotels at 130 euros a night (65 euros between a couple).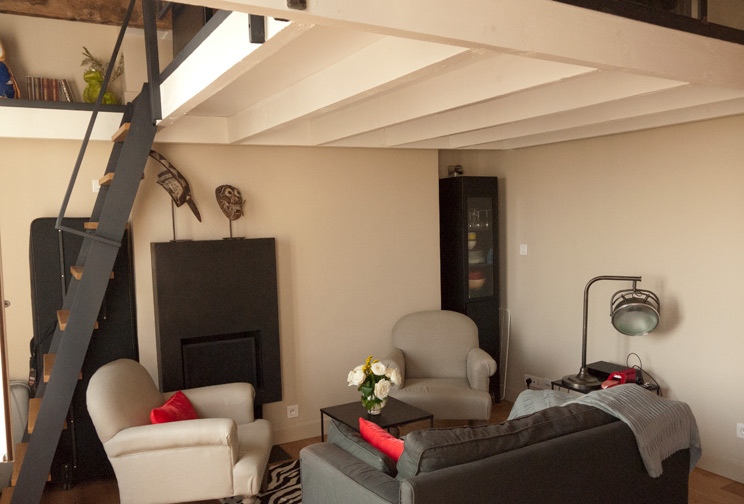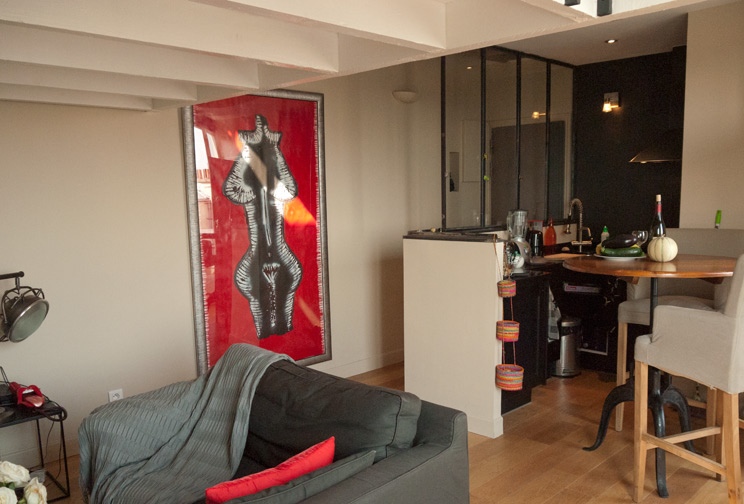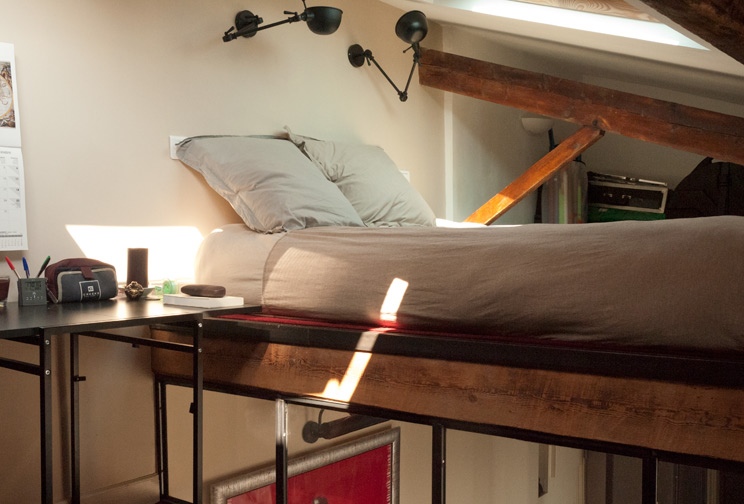 To find out more or reserve this apartment visit Feels Like Home in Paris.
:::
Or perhaps something elegant but cozy like this chic studio suite in Montmartre. For 105 euros a night, you can't find any hotel rooms like this in Paris for such a rate. The studio is beautifully decorated with stylish Parisian accents and comes with a fully equipped kitchen and bathroom.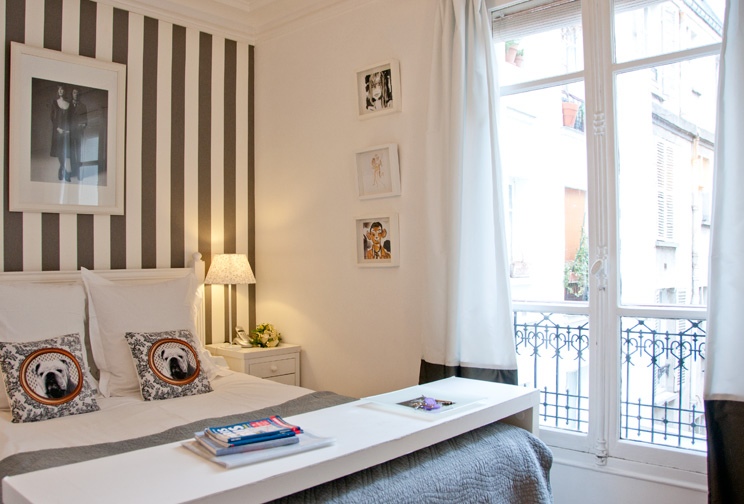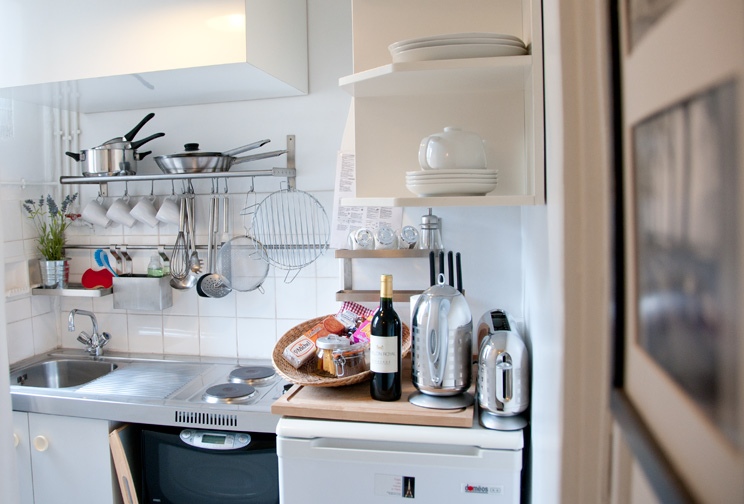 To find out more or reserve this apartment visit Feels Like Home in Paris.
I hope you enjoyed this edition of Paris apartment P*rn!