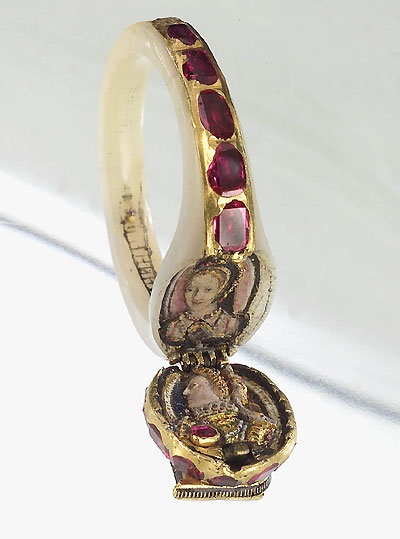 The secrets of this beautiful locket ring were not discovered until it was removed from Elizabeth I's finger after she died in 1603. The mother-of-pearl ring with rubies in the band and diamonds on the facade was hiding two miniature enamel portraits, one of Elizabeth herself and the other believed to be her mother, Anne Boleyn, who was beheaded when Elizabeth was just two years old.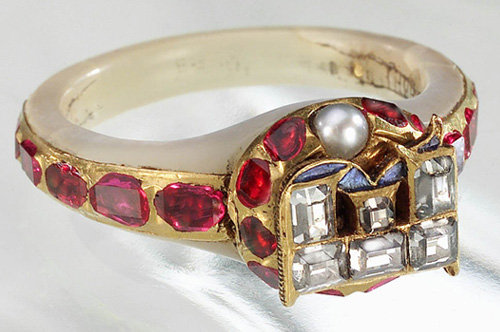 At 175 millimeters across, the delicate ring is often known as 'Chequers ring' and today belongs to the Trustees of Chequers, the prime minister's country residence. Every once in a while, it goes on display at a special exhibition. The ring tells us that Elizabeth, although she barely knew her mother, thought of her privately and treasured her memory.
408 years after Elizabeth's death, mother and daughter are still together.