I pass the Pont Louis Philippe most days, whizzing by on a scooter along the banks of the Seine. At the foot of the last arch on the right bank, there is a door that has been mystifying me for a while now, because it appears that someone lives there…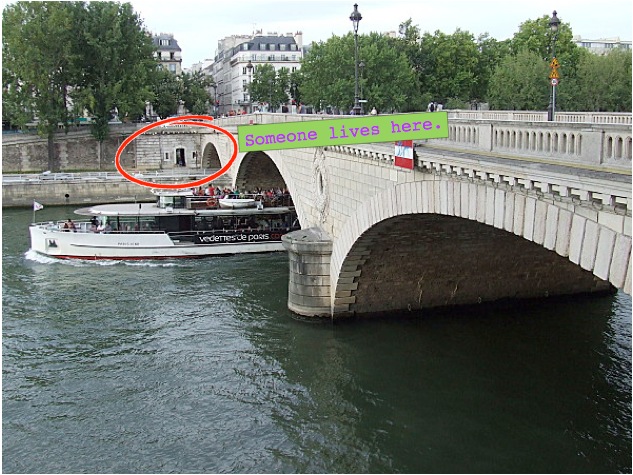 On the most recent occasion that I passed it, the door was open and a black dog was sitting outside happily watching the world go by with his view of the Notre Dame bell towers. But it can't be! No one has formally inhabited these bridges or river banks since the end of the 18th century. So today, I thought I'd look into it and find out if someone really is living in this unusual but awesome location. A few searches on le French Google, and voilà, the mystery is solved….
Photos by Raphaël Moran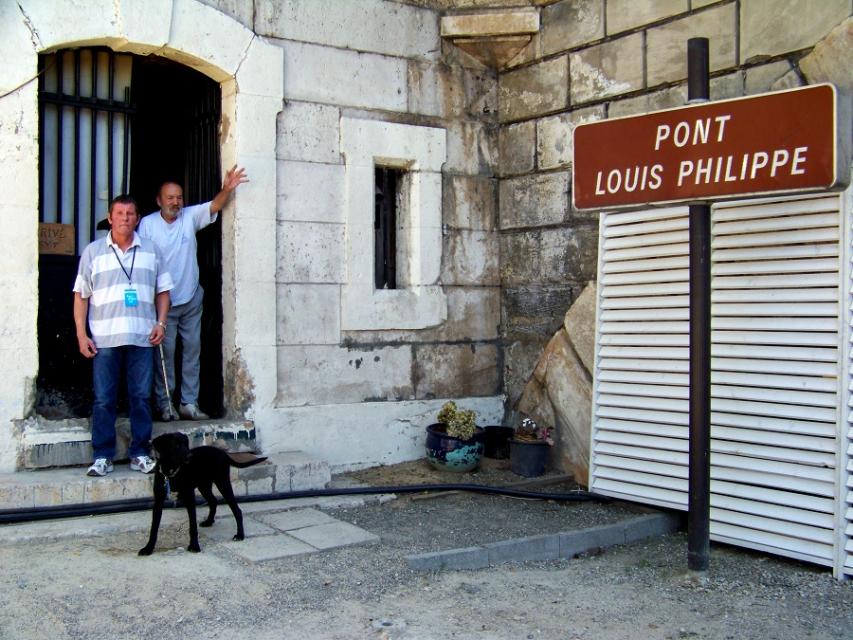 Meet 'James. B', the fifty-something man who has called this place home for over 20 years. He is a squatter, who after serving seven years in the French Foreign Legion traveling the world, settled here at the Pont Louis Philippe in 1989.
This is his view…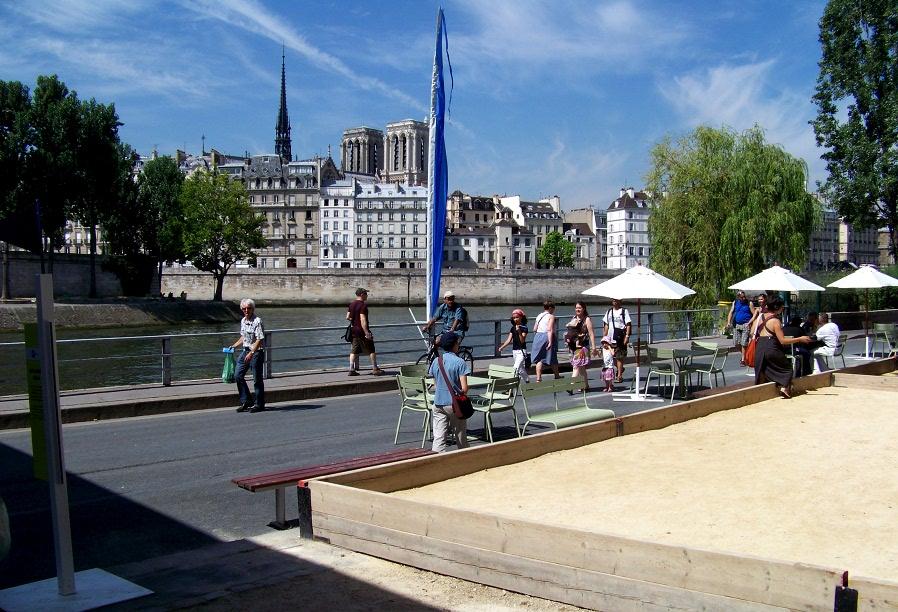 Every summer, the Parisian motorists give way to the 'Paris Plages', temporary artificial beaches installed along the river Seine, which essentially transforms James's home into a beachfront property in the centre of Paris. How many people can say that?!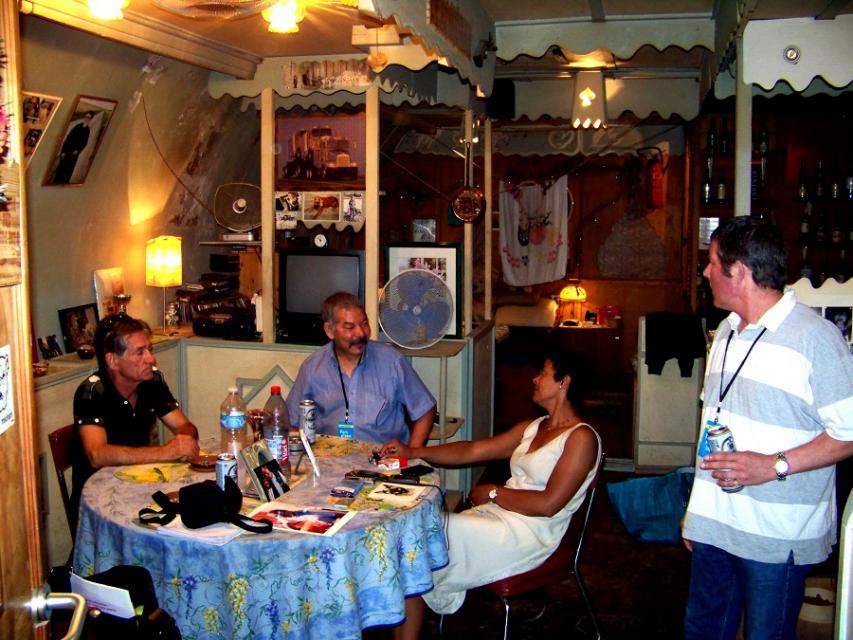 James built his makeshift Parisian apartment/ den with his friend Marco over the years, adding furniture they found and decorating it in a kitschy style. It's assumed the 50 square metre space previously served as a storage place for road maintenance, but James is living in what is now being referred to as a 'tolerated squat'. The mayor of Paris himself has visited James in his humble abode twice, passing by at the seasonal opening of the Paris beaches. For electricity, the city has offered him a helping hand and authorised him to connect to the network for free. He lacks water but uses public washrooms and fills up water containers from a tap on the Ile Saint Louis, the island that sits just opposite from James' doorstep, counted amongst the most expensive real estate in the world.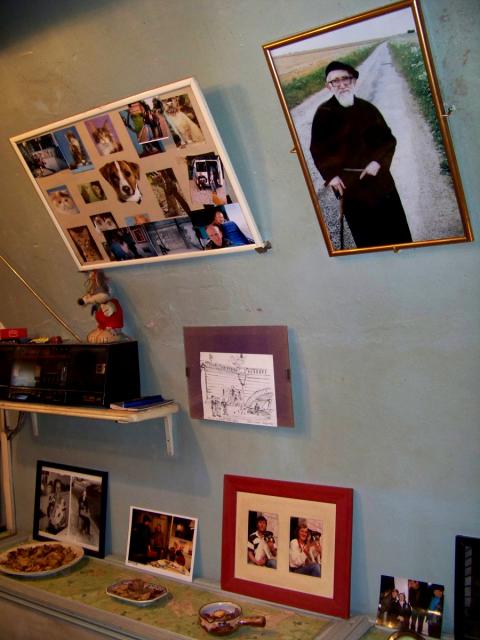 For a small contribution, James will give quick tours of his riverside den, as if it were a little museum. One summer, he managed to collect up to 1000 euros.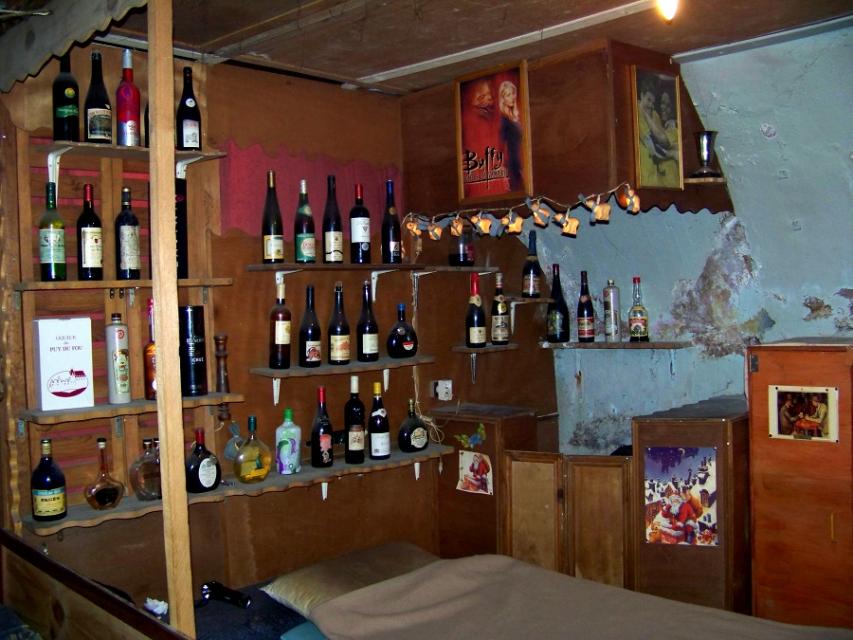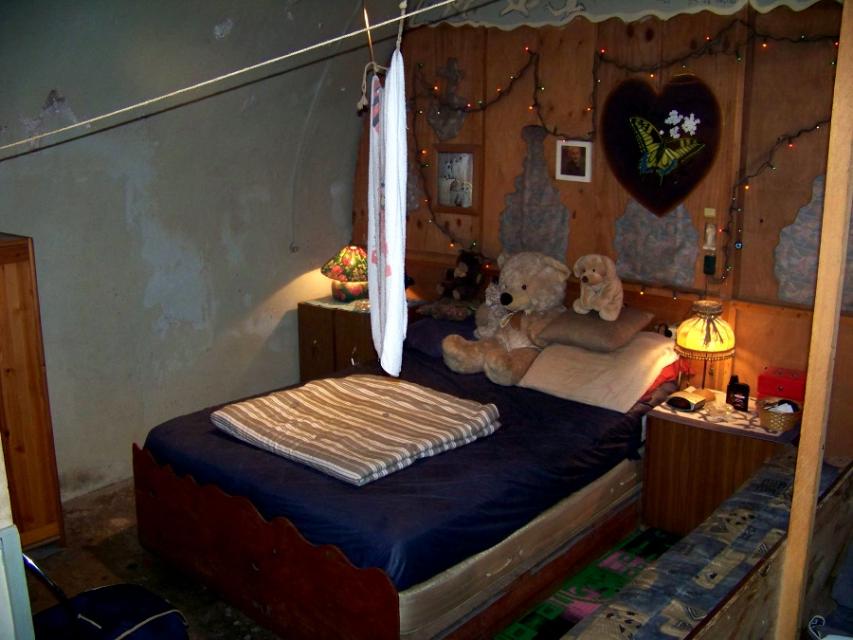 In the winter, it leaks when it rains and when the river floods, James has to sleep in a nearby hut. It's not ideal by any standards, "but it's not bad to have a roof," says James, who wonders how much longer he'll be able to stay as the mayor makes plans to eradicate substandard housing.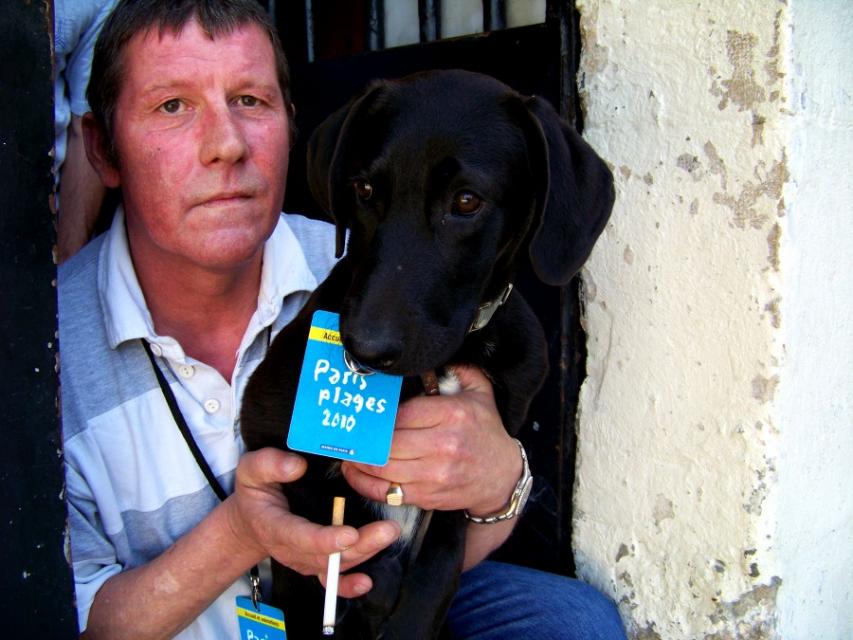 But for now, he is still the man who lives in a bridge in the centre of Paris with a beautiful view. Are there others? Here is another mysterious looking door I've noticed at number 22 promenade Maurice Carême on the Île de la Cité….
And I wonder who used to live here on the Quai de Seine? Photo by Marion Beal
Thanks to Raphaël Moran