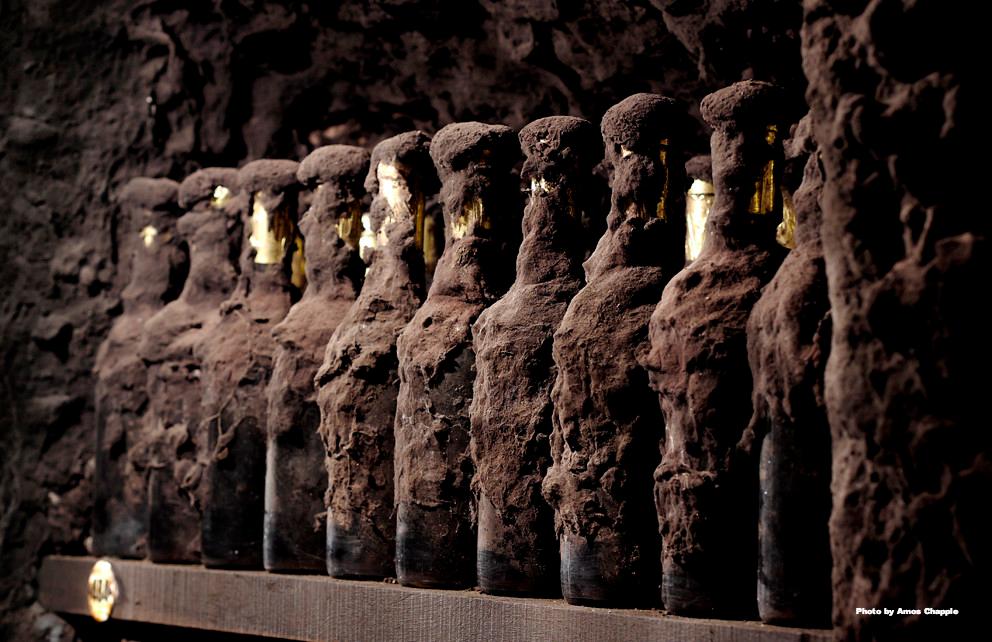 Do you know where the oldest classified wine region is in Europe? (Don't worry, I didn't). It's not Bordeaux, it's not Porto in Portugal or Chianti in Italy. In a corner of Northeast Hungary is the little-known Tokaj wine trail, and here, many of the stone wine cellars were built as early as the the mid-1500s.
(c) Amos Chapple
What you see above, coating those bottles that date as far back as 1912, is mold, fed by the wine that evaporates. This particular winery provides wine to presidents and royalty around the world.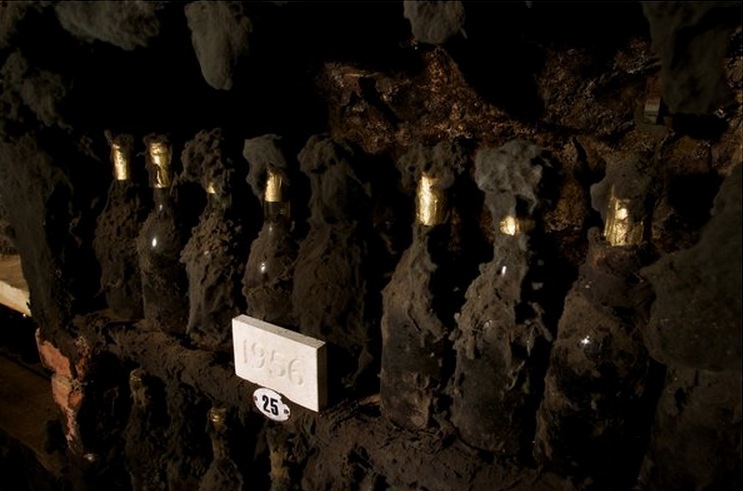 (c) Chris Warde-Jones
The winery is Oremus, renowned for its white furmint, it's one of the area's largest and most well-known wineries in the region, surrounded by rolling hilltops, vineyards and isolated farmhouses. While above ground, the winery looks like a gleaming laboratory for state of the art winemaking, the cellar is a mold-encrusted room where the wine tasting happens.
One visitor described their visit:
"Before being led in, we nervously awaited his arrival in the village square. Soon an old man in a cheesecutter cap appeared, squeaking down the road on an ancient bicycle. He first told my girlfriend she was beautiful, then led us into the cellar and, after a quiet, dignified tour, sat us down to give us a glass each of his father's 1956 vintage. Bottled during the Hungarian revolution."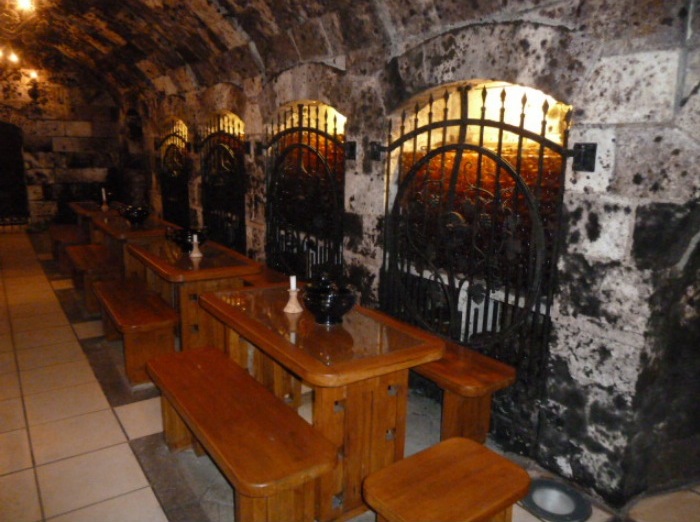 In 2010, a New York Times critic visited Oremus:
Standing in the dim light, I sniffed, then tasted. Though the cellar air was damp and musty, the scent from the glass was richly aromatic and floral. The wine, a Tokaji aszu, was full of citrus blossoms and fruit in the nose. In the mouth, crisp flavors of apricot and orange burst forth, followed by an invigoratingly sharp finish that begged for another quick sip. Lucky mold, I thought.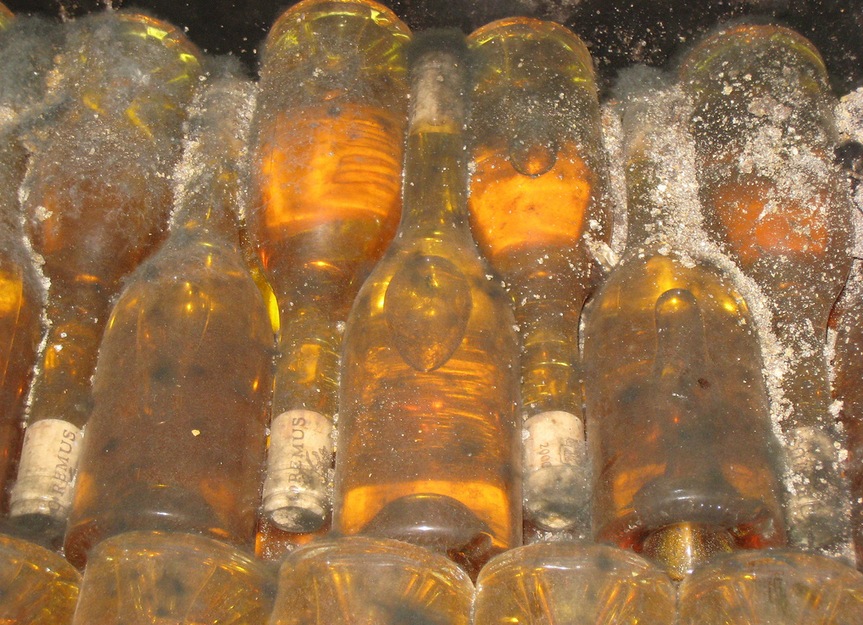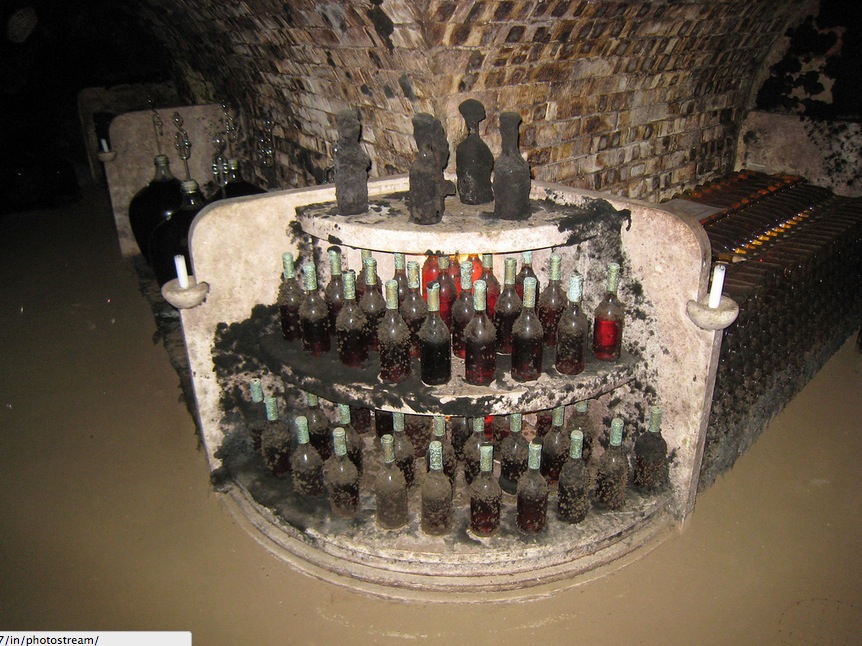 Visiting:
Tokaj is a two and half hour drive from Budapest. The Grof Degenfeld Castle Hotel is a nearby stylish and friendly hotel, which has a special offer for two nights in the hotel, two dinners in the hotel restaurant, a wine tasting and tour of the cellars, as well as wine tastings at two nearby wineries( hotelgrofdegenfeld.hu).
Lead image
:::
YOU MIGHT ALSO LIKE:
.