1. The Shattered Remains of Afghanistan's Versailles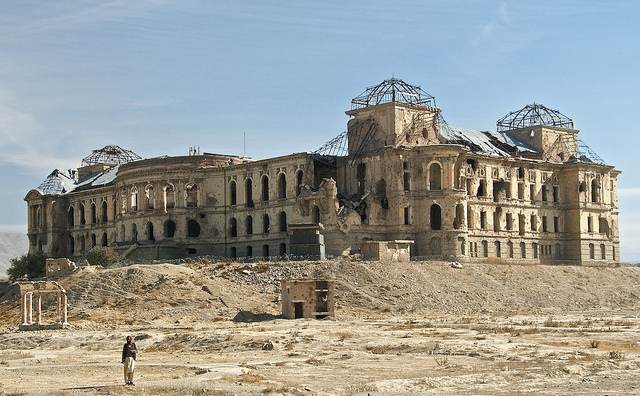 Photo: Bruce MacRae
Darul Aman Palace (meaning "abode of peace") is a European-style palace located about 16 kilometers from the center of Kabul. The palace was built during the 1920's as part of the reformist King Amanullah Khan's modernization drive.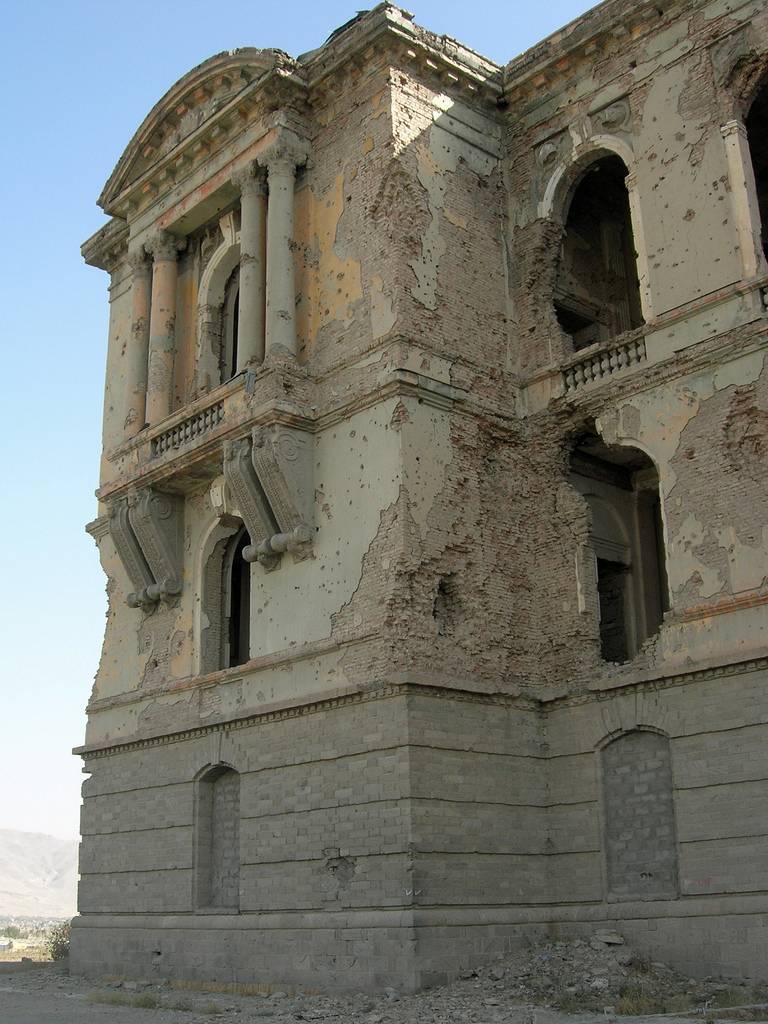 Photo: Carl Montgomery
Darul Aman Palace was to be the center of government of a new, progressive Afghanistan.  A wide boulevard would link this symbol of the future to the old city. New pluralistic schools appeared all over the country and the strict dress codes for women were overturned.  A new constitution was to promote equal rights and freedoms for individuals.  Yet the pace of his modernization proved to be too fast for many of his people. They started a rebellion.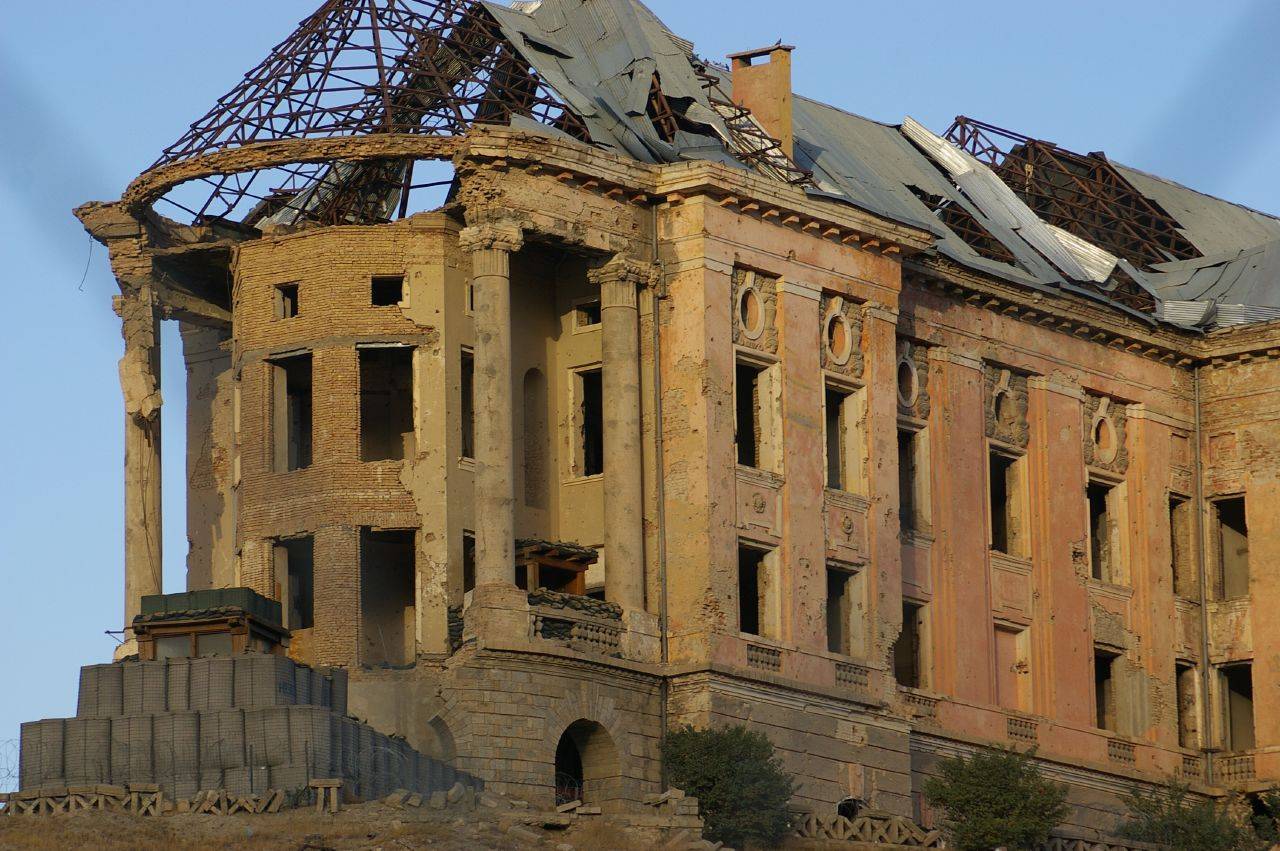 Photo: Allen Brewer
King Amanullah Khan also ordered a palace to be built for his wife, Soraya, where the family would live and conduct their family affairs much along the lines of their royal European counterparts. Less than a mile from Darul Aman, Tajbeg Palace (above) is now also a shattered wreck but was designed to be one of the most impressive landmarks of Afghanistan's Versailles.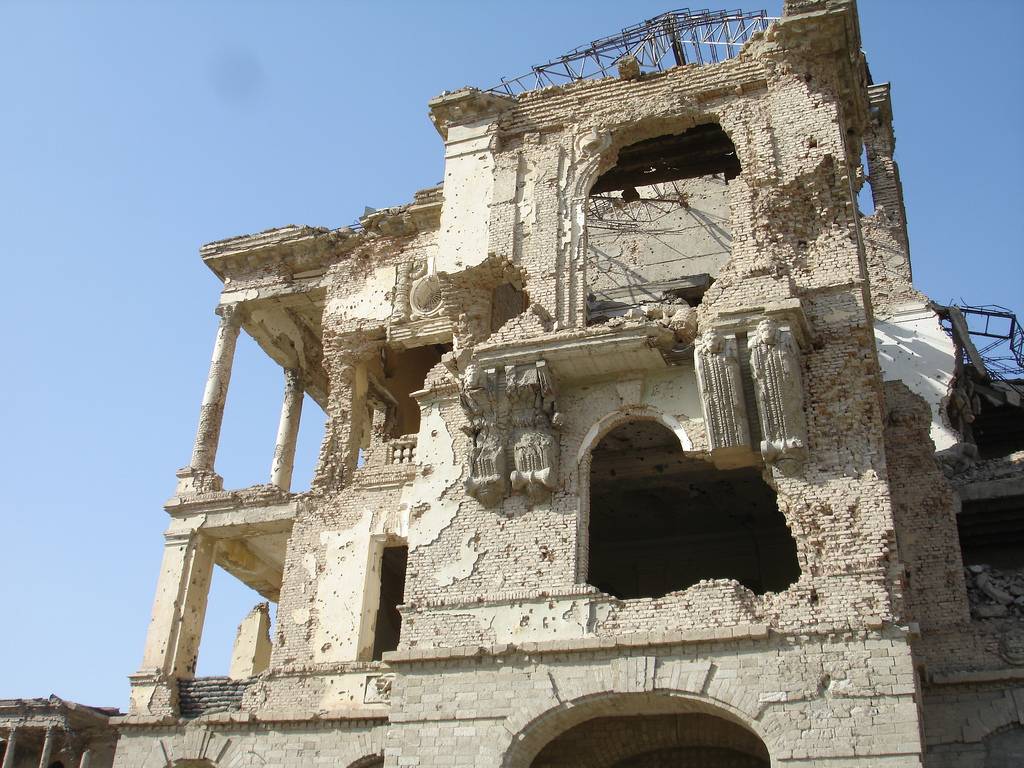 Photo: StepnOut
The palace was gutted by fire in 1969. It was restored, first to house the Kabul Museum and later the Defence Ministry during the 1970's and 1980's.
During the Communist coup of 1978, Darul Aman Palace was set on fire. It was destroyed again by heavy shelling as rival Mujahideen factions fought for control of Kabul during the early 1990's, leaving the building the shell that you see here.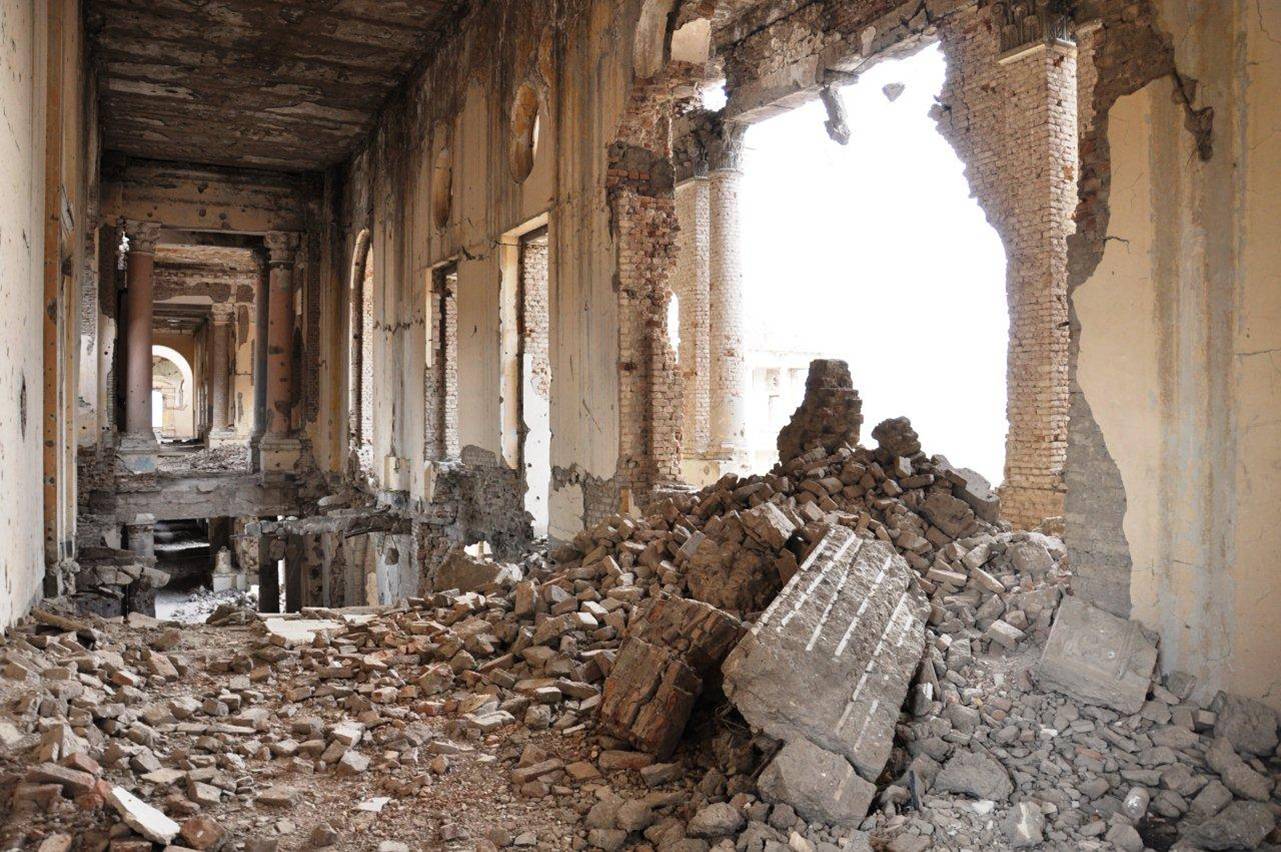 Photo: Magnus Traveller
The nearby Tajbeg Palace served as the headquarters of the Soviet 40th Army during the Soviet war in Afghanistan. The palace has been severely damaged due to the quarter century of violence that has gripped the country.
Read the full story on Kuriositas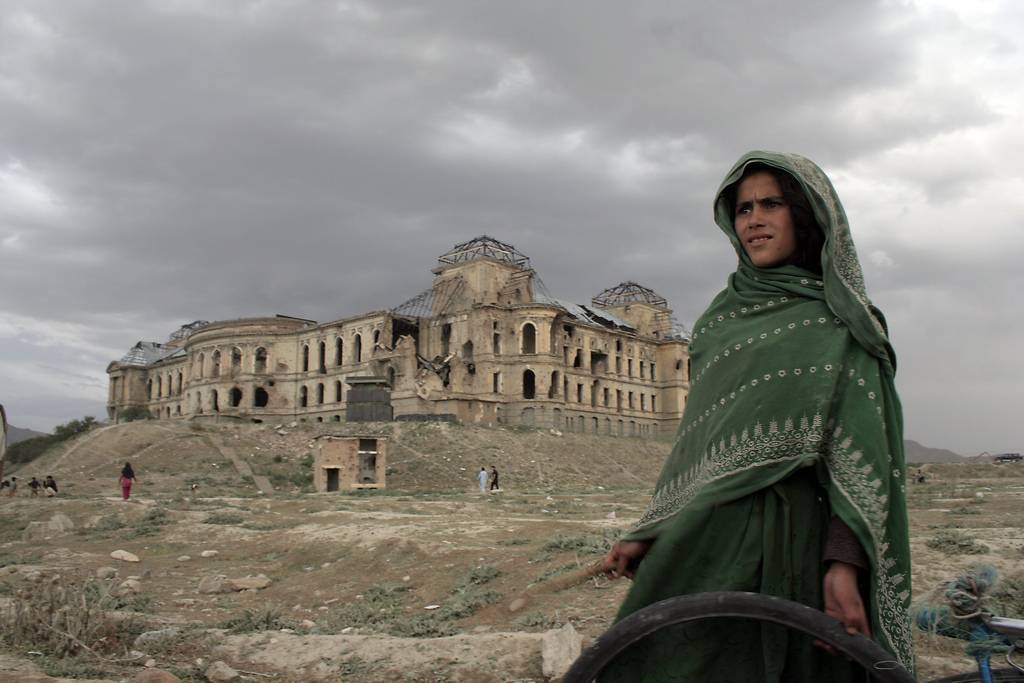 Photo: Canada in Afghanistan
2. Jay-Z circa 1939?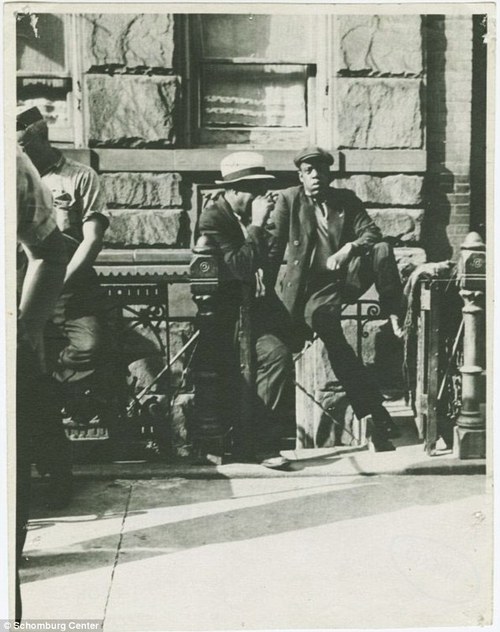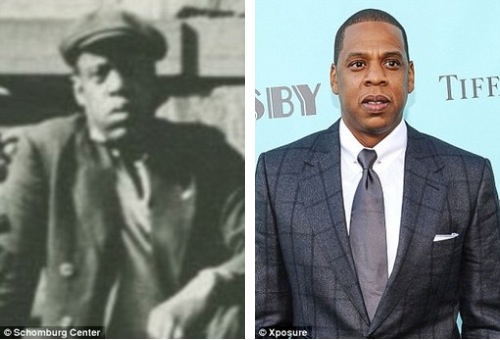 A gentleman who bears more than a passing resemblance to Jay Z hangs about in New York in 1939. Found on the Oddment Emporium
3. A Wes Anderson Japanese commercial starring Brad Pitt
In 2008, Wes Anderson teamed up with Brad Pitt for a commercial for Japanese cell phones. The commercial takes inspiration from Jacques Tati's Les Vacances de Monsieur Hulot. Anderson filmed Pitt in one continuous shot at a French seaside town.
4. Wait, a book about what?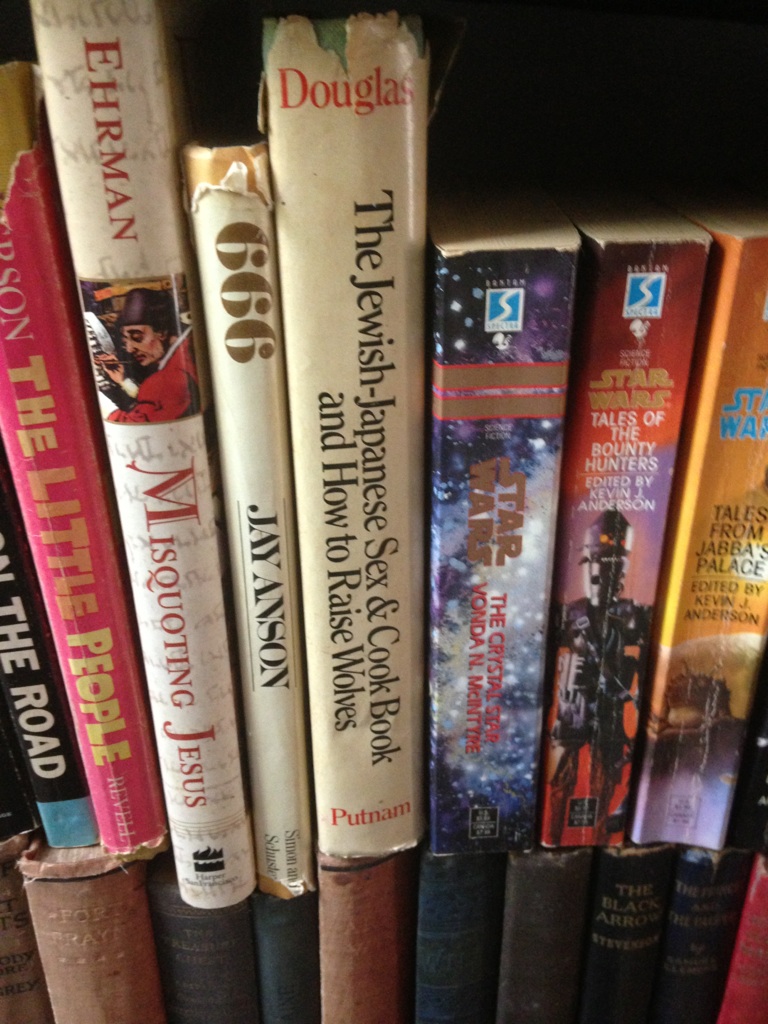 Found on Imgur
5. How to do the Moonwalk: Easily explained in a GIF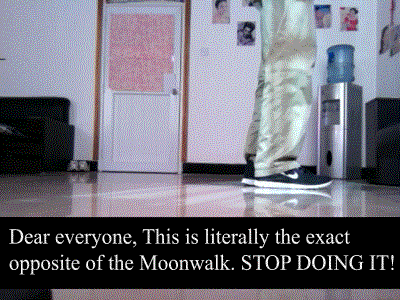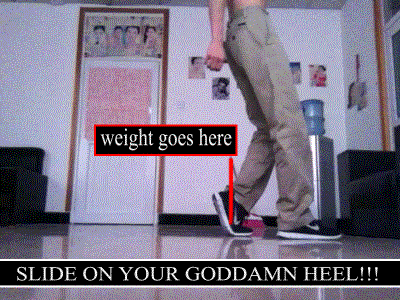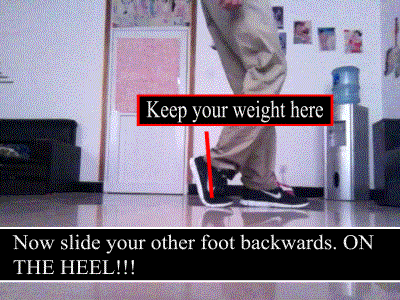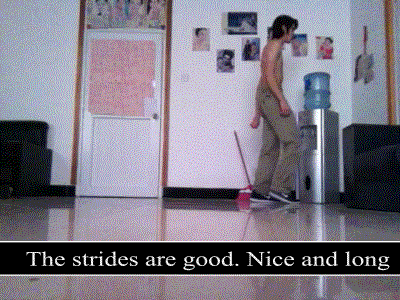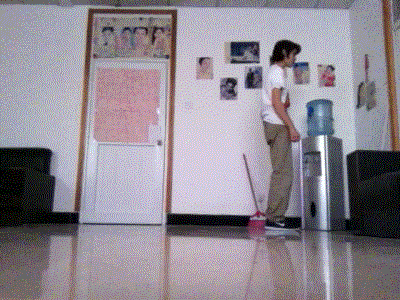 6. DIY tip: Ombre Stairs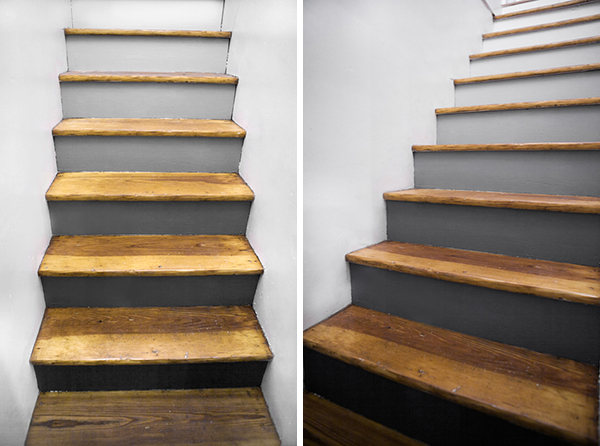 Found on Door Sixteen
7. Prince Charles waterskiing on a chair in 1970.
Found on the Oddment Emporium
8. A Moonrise Kingdom inspired fashion show by Orla Kiely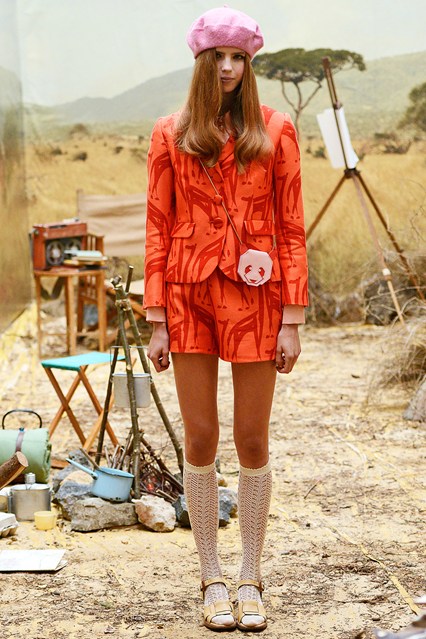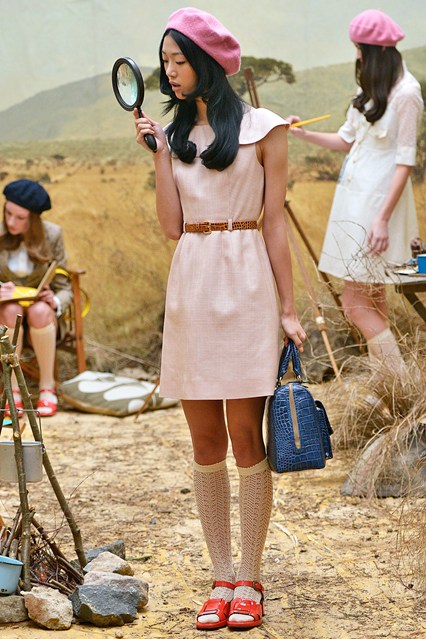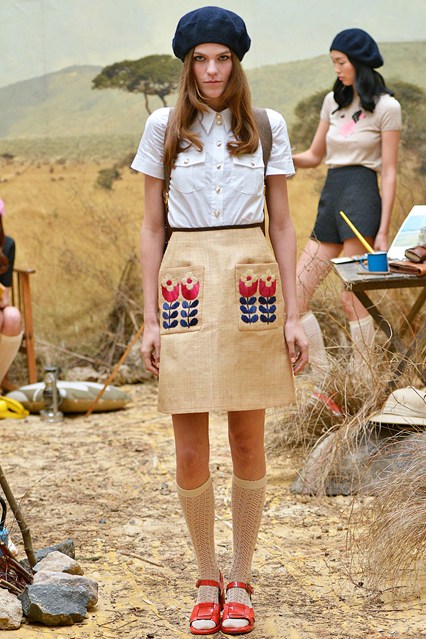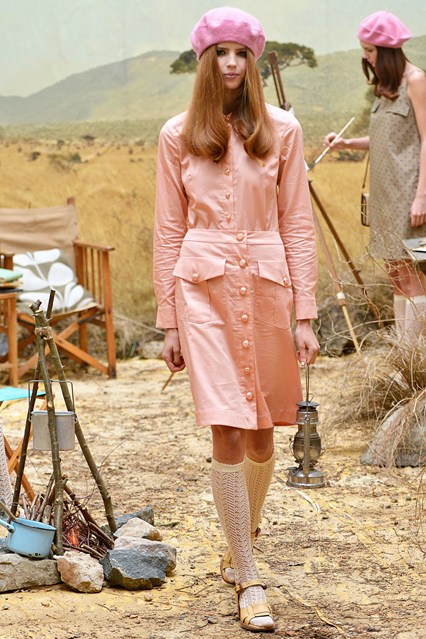 (Yeah that's the second Wes Anderson-related item on this list. I dig his movies). Photos found on VOGUE 
9. The Brooklyn Farmacy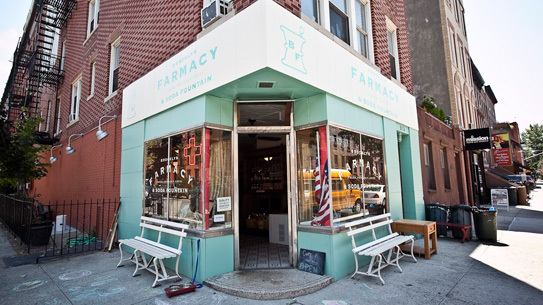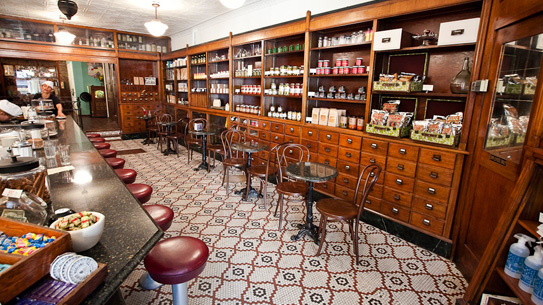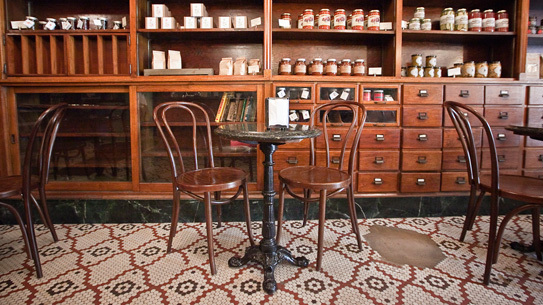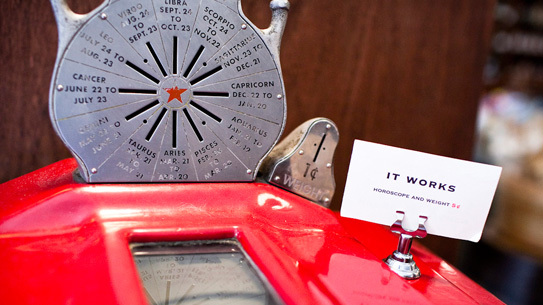 An ice cream store renovated and restyled from the remnants of an old pharmacy, but keeping the classic charm and style from the 1920's apothecary. Brooklyn Farmacy blog here found via Trendhunter.
10. The Bateman: Halloween 2013
A fool-proof last-minute Halloween costume this year for guys, courtesy of American Psycho. Found on Of Rogues and Gentlemen
11. Tiny paintings discovered hidden on 19th century Books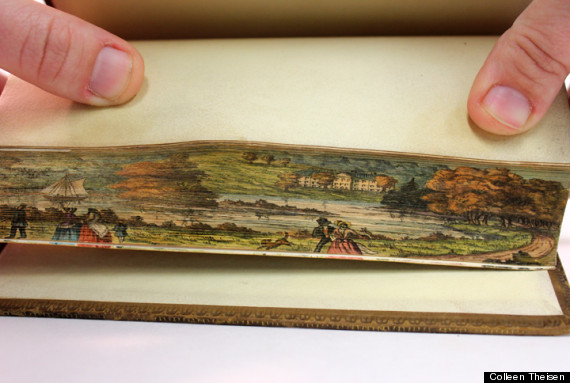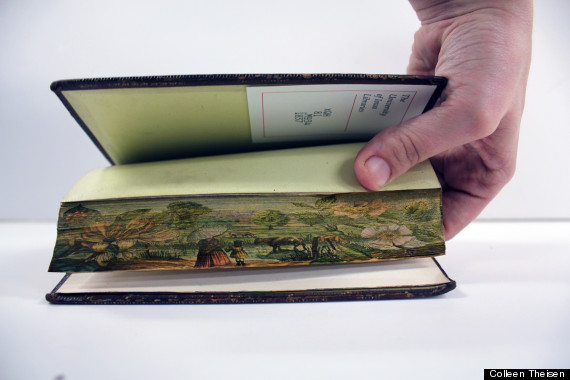 Colleen Theisen, a librarian at University of Iowa's Special Collections and University Archives, recently found these awesome fore-edge paintings on a series of books from the 19th century.
The books are a four volume series by Robert Mudie, one volume for each season of the year, and the paintings reflect each of those seasons. The artist of these mini paintings is unknown.
The books were donated to Iowa's collection by Charlotte Smith.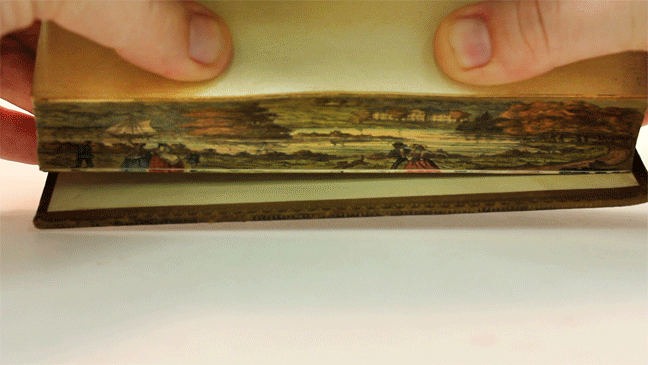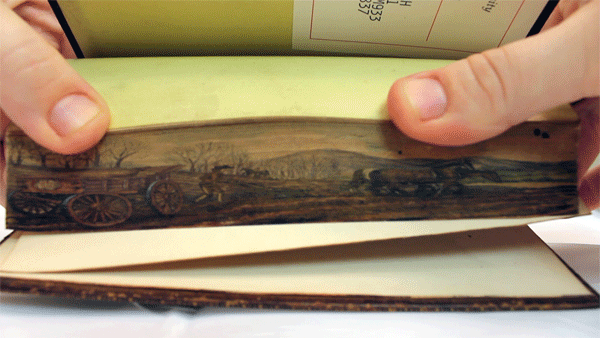 Found on Huffington Post Books
12. A Miniature garden with real tiny plants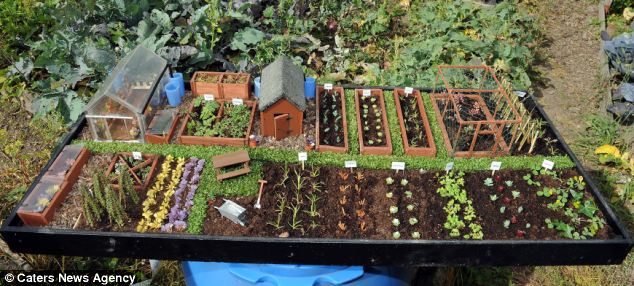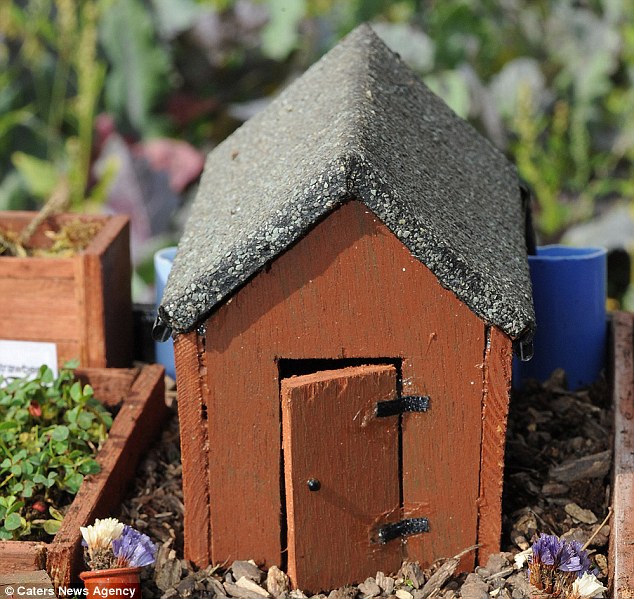 All of the replica plants are made of living material – the leeks are blades of grass, the cauliflowers are tiny flower buds and the beetroots are browning conifer leaves. Mrs Rotherham from South Yorkshire Mrs Taylor, made her creation to mimick the full-size plot she has tended to for over 10 years.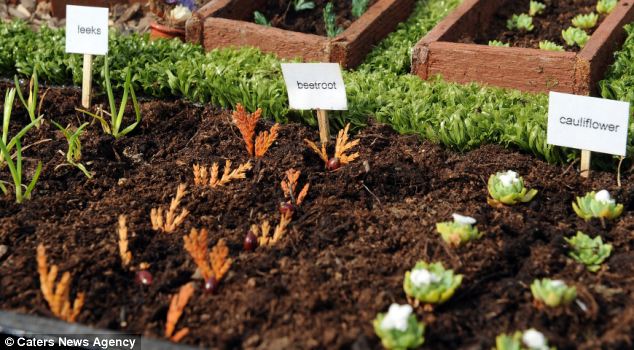 Found on the DailyMail
13. A Cave Church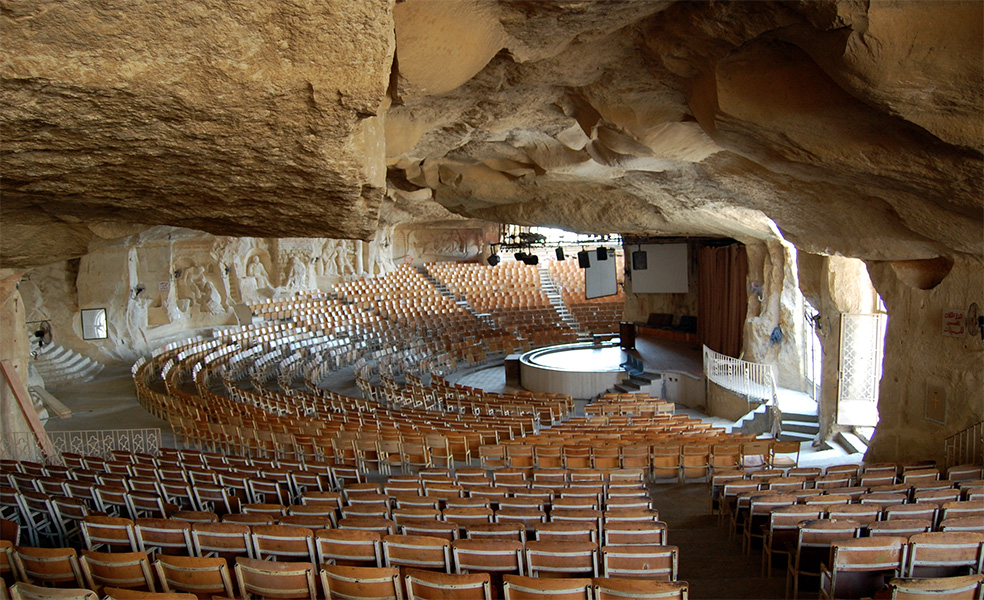 Tucked away in the Mokattam mountain in southeastern Cairo, Egypt, is the stunning Monastery of Saint Simon (also known as the Cave Church). Originally built in 1976 on a 1,000 square meter plot, the building is believed to be one of the largest engraved monasteries in the world and boasts a seating capacity of up to 20,000. Found on HUH Magazine