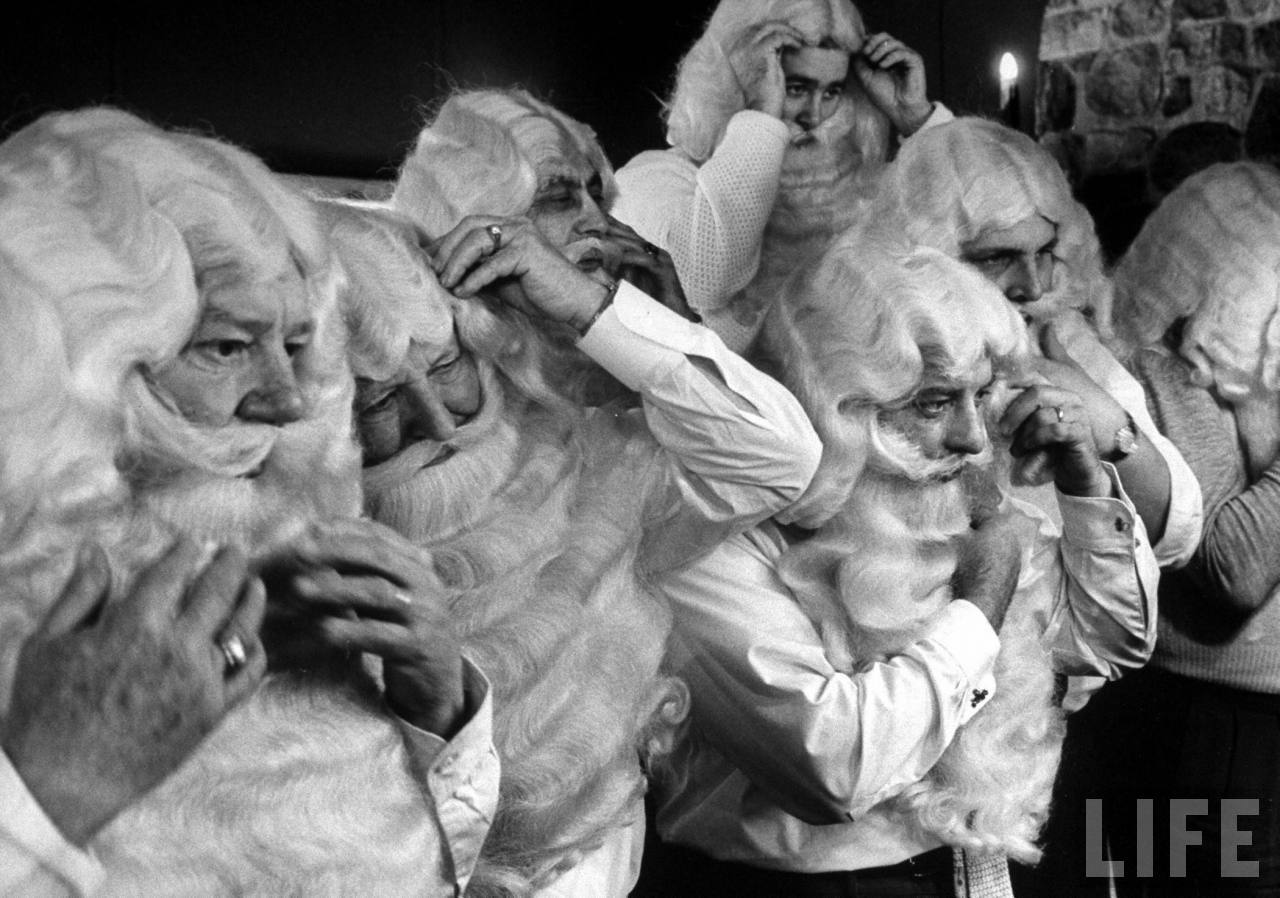 With Christmas being so close you can almost taste the eggnog, I thought I'd better step up my Yuletide game here at MessyNessyChic. So let's hop on our sleigh and travel back in time to 1961 Albion, New York, and take a tour inside Santa School … (it's basically better than Lapland).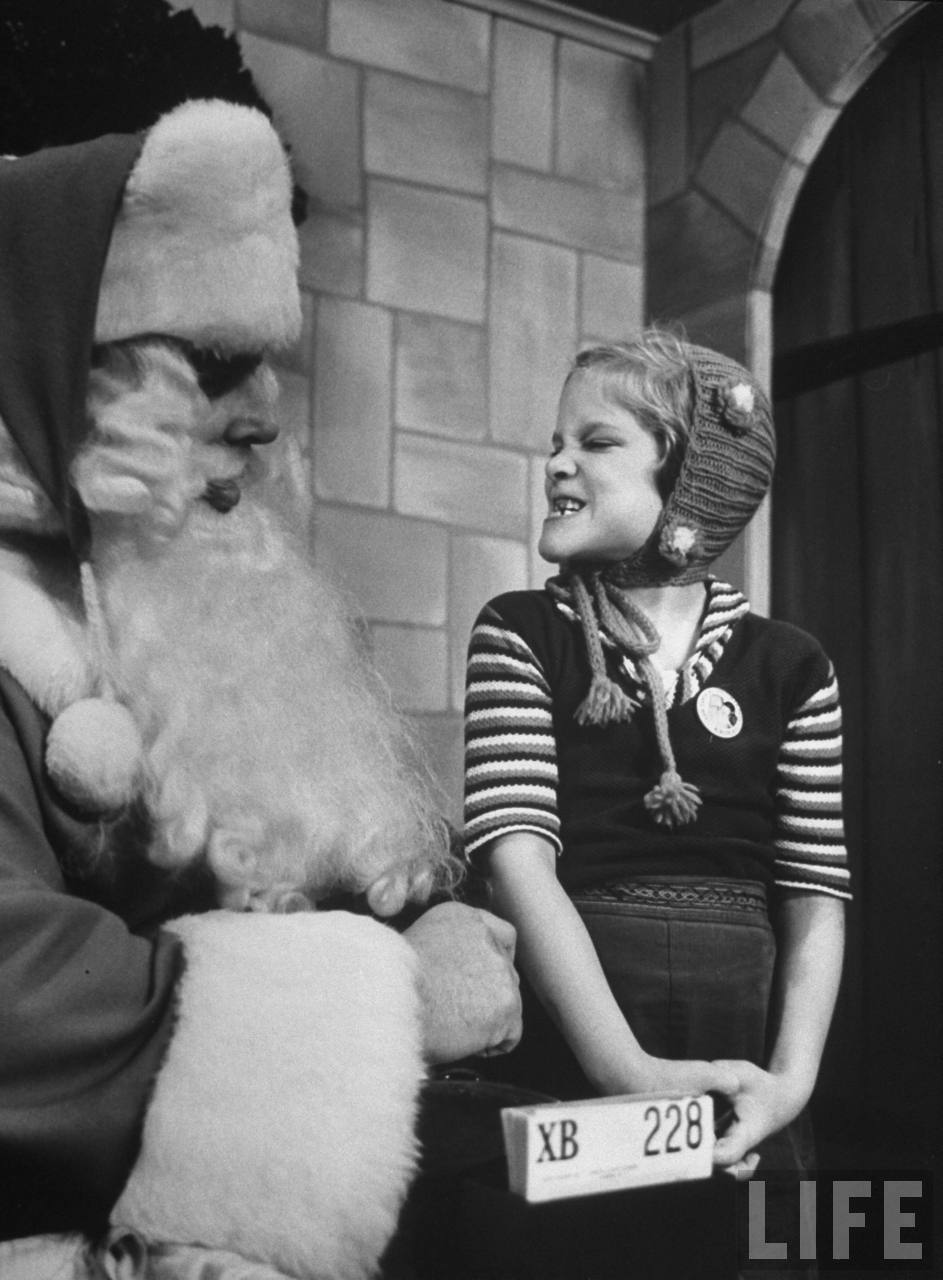 Established in 1937, the Charles Howard's Santa Claus School still exists today, operating out of Michigan and proudly claiming the title of the world's oldest Santa School. Candidates pictured here in 1961 by LIFE photographer Alfred Eisenstaedt have signed up for a 5-day, $75 course in the hopes of receiving a Santa certificate that will enable them to get Yuletide jobs at local department stores.
Above, a Santa Clause is put through his paces during a practice session with child volunteers (it is unclear whether these children have previously caught their parents putting presents under the tree and are now, therefore, non-believers, suitable for Santa training).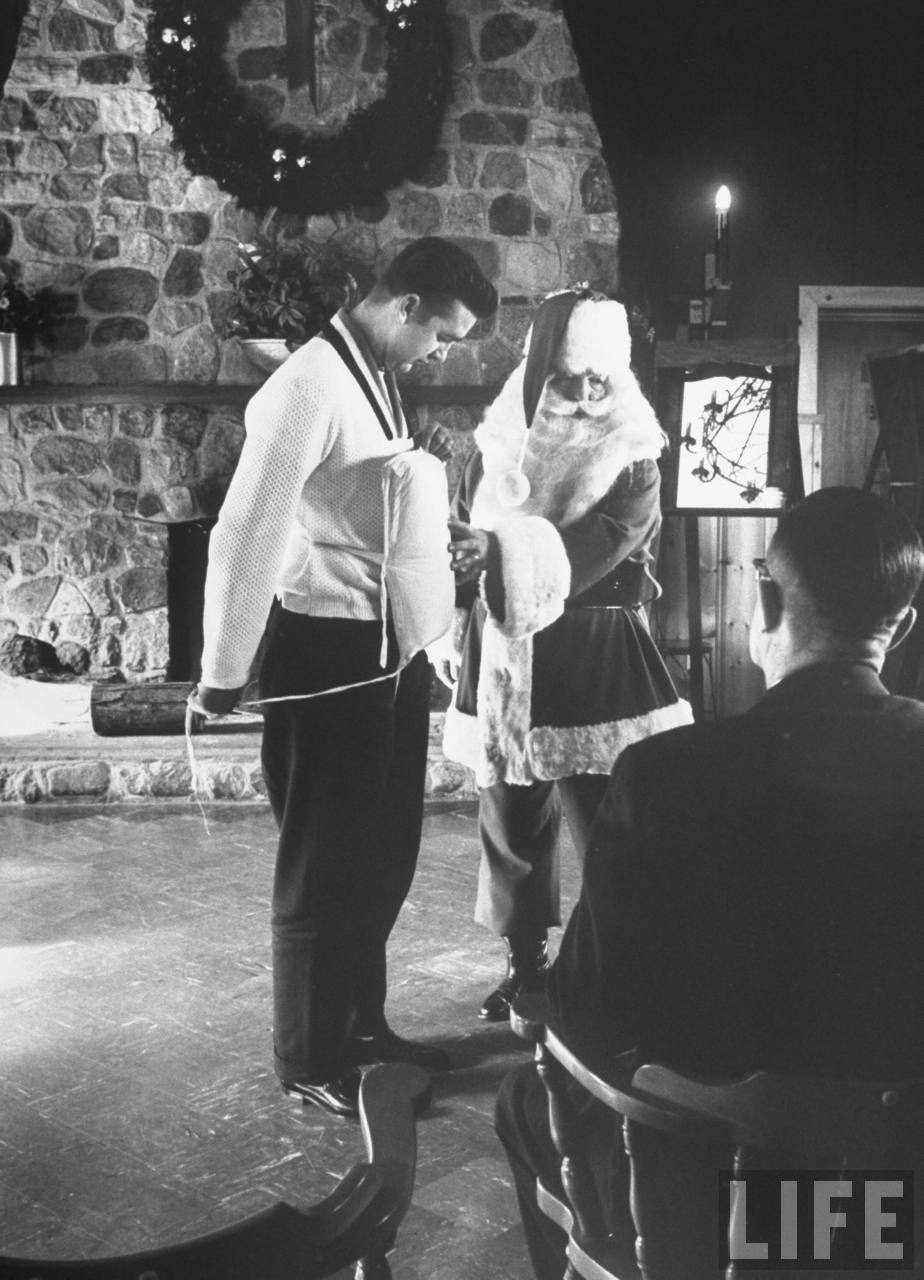 Demonstrating how to wear the Santa suit.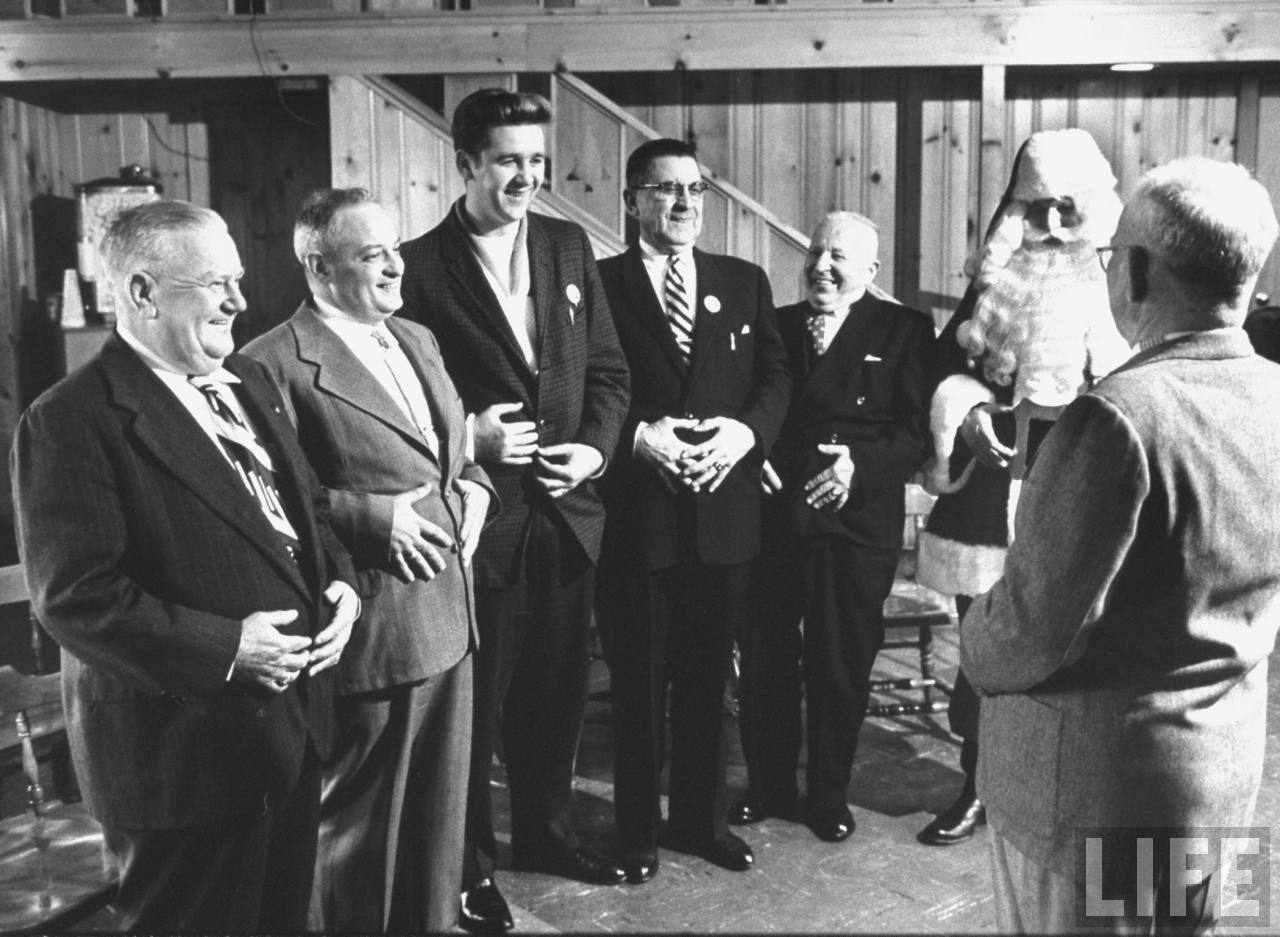 Six of the 15 men enrolled in Santa Claus School learning how to have that jolly belly laugh.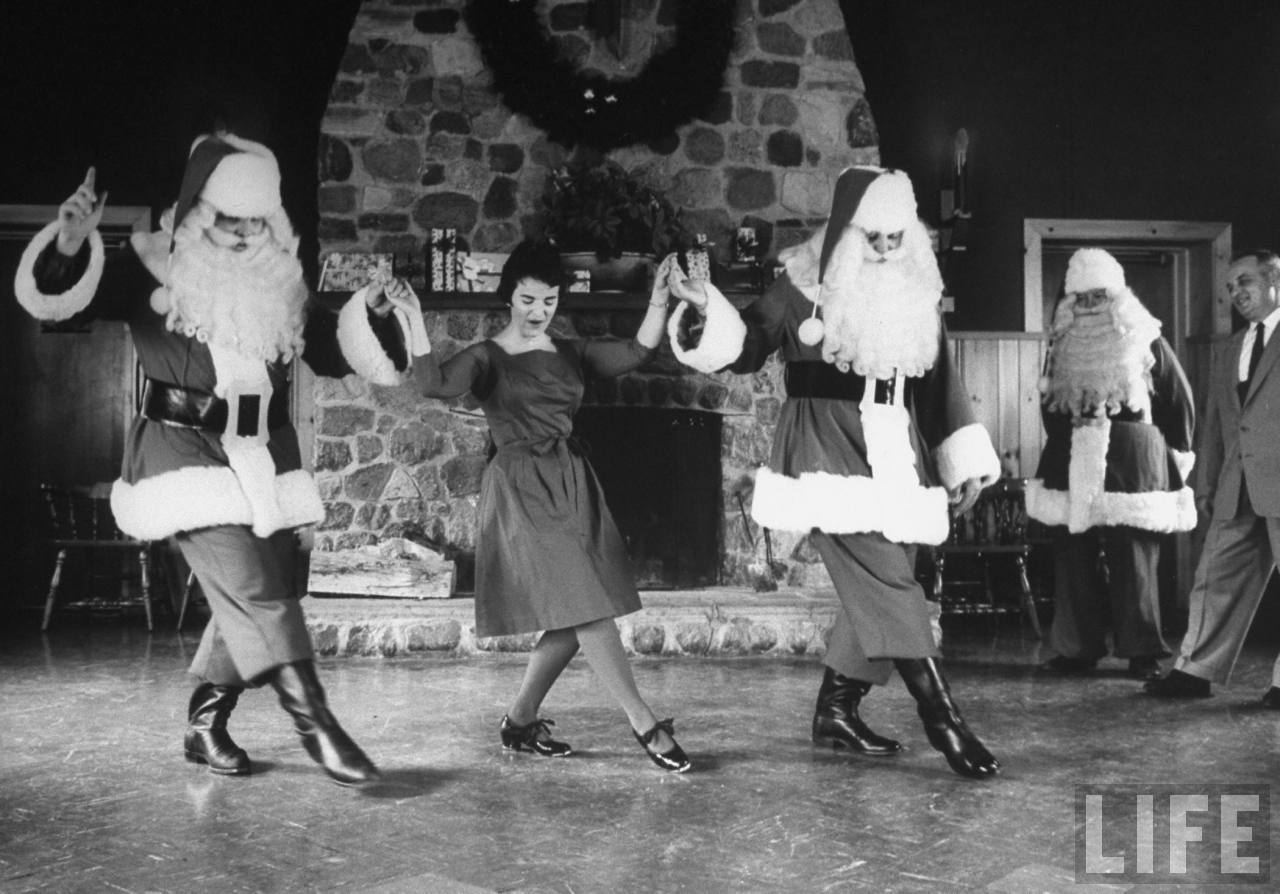 Two men in Santa gear learning how to do a sprightly soft-shoe dance.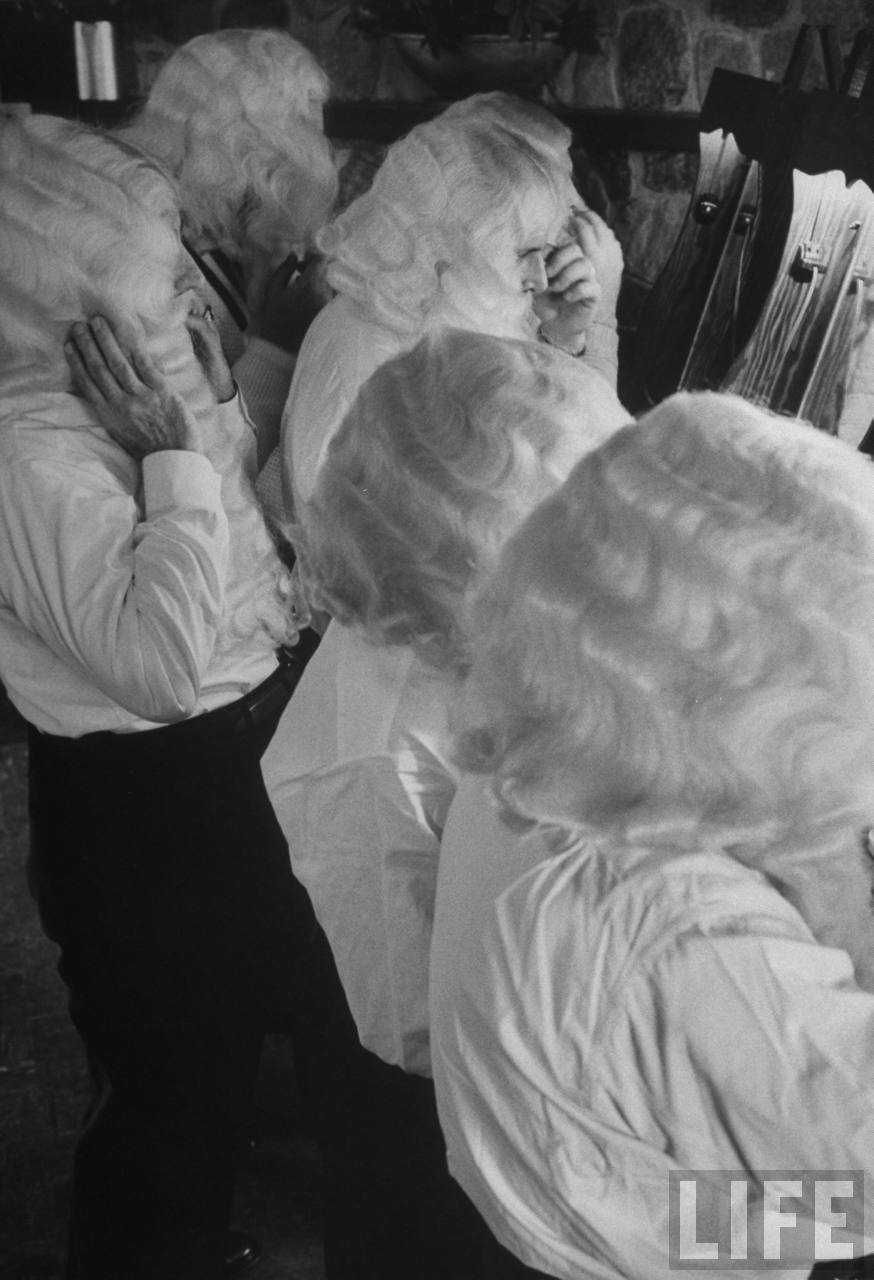 Learning how wear wigs and whiskers.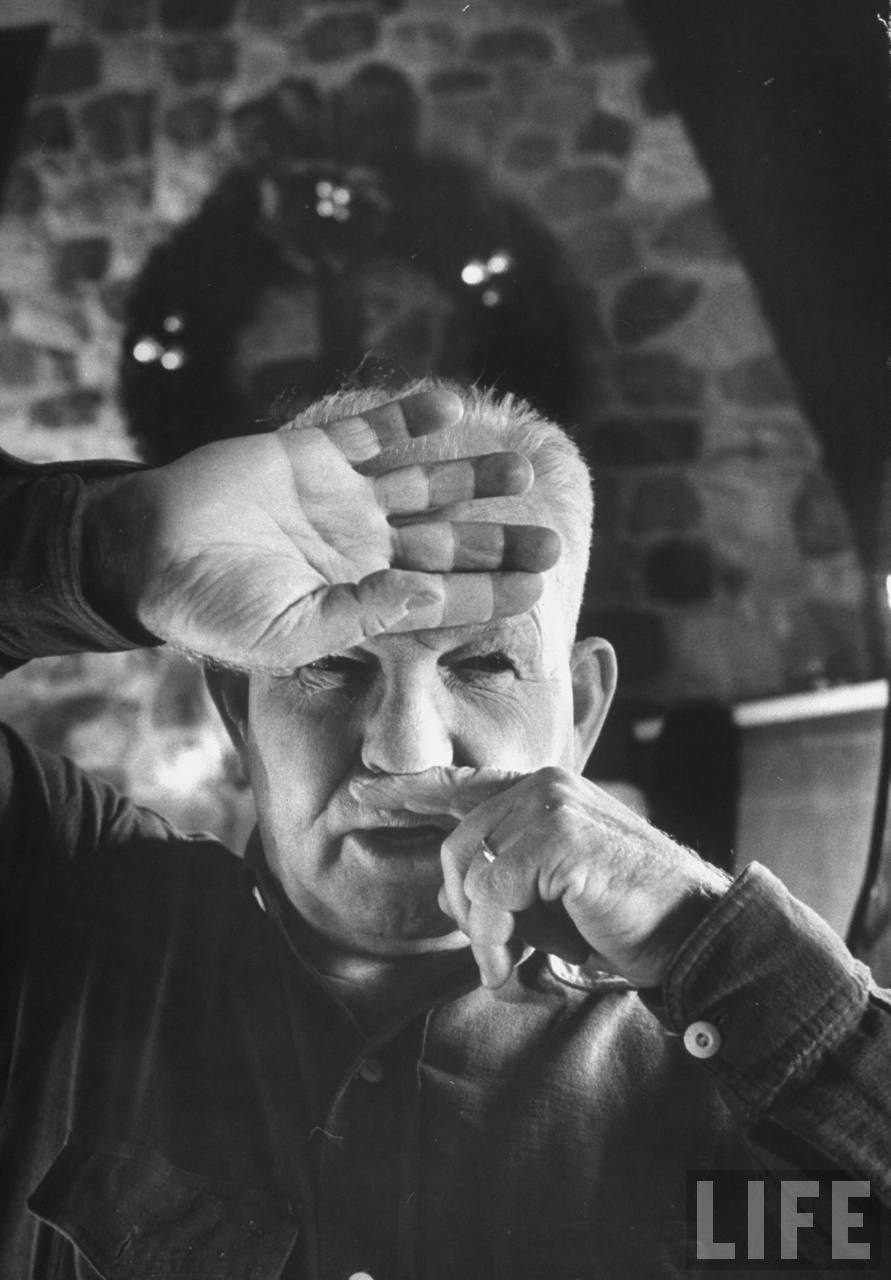 Founder Charles Howard showing students how much of Santa's face should show between wig and beard.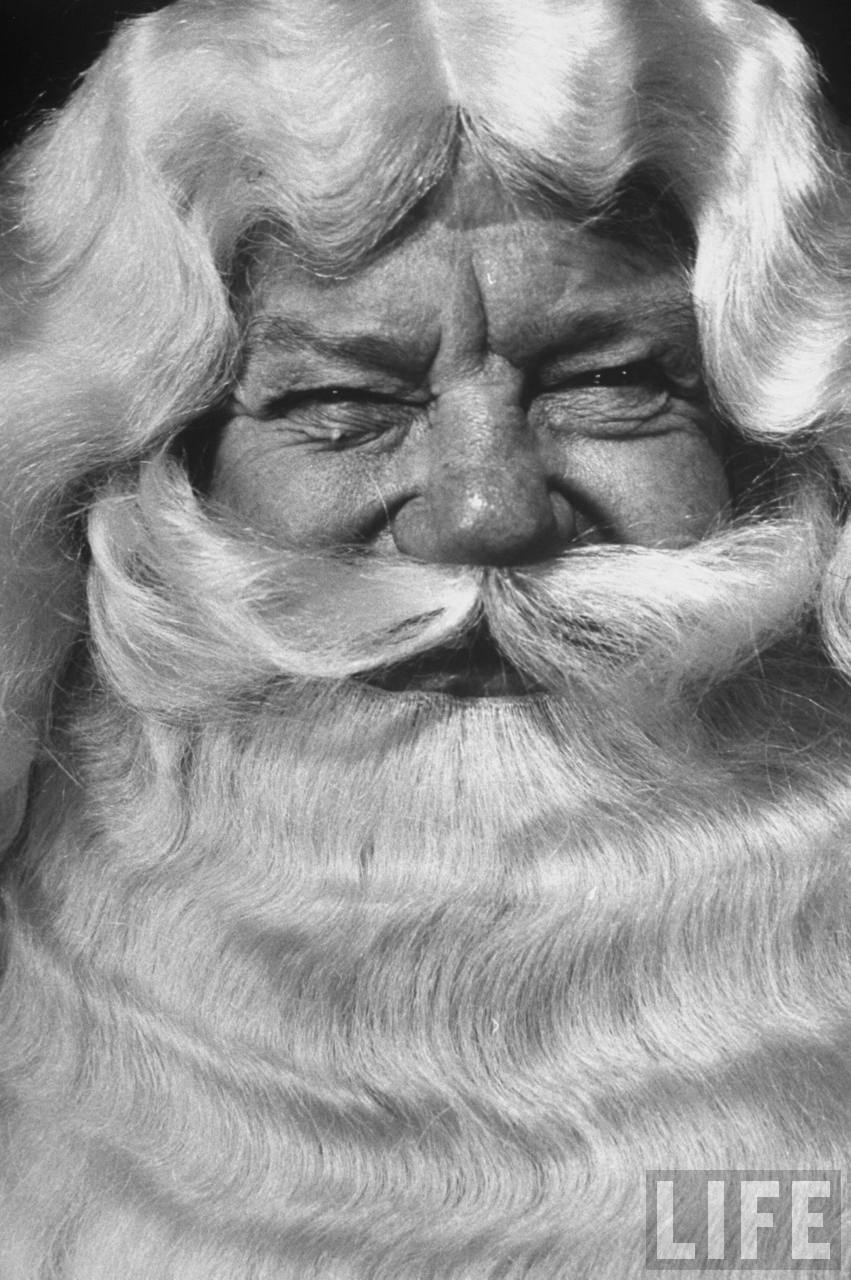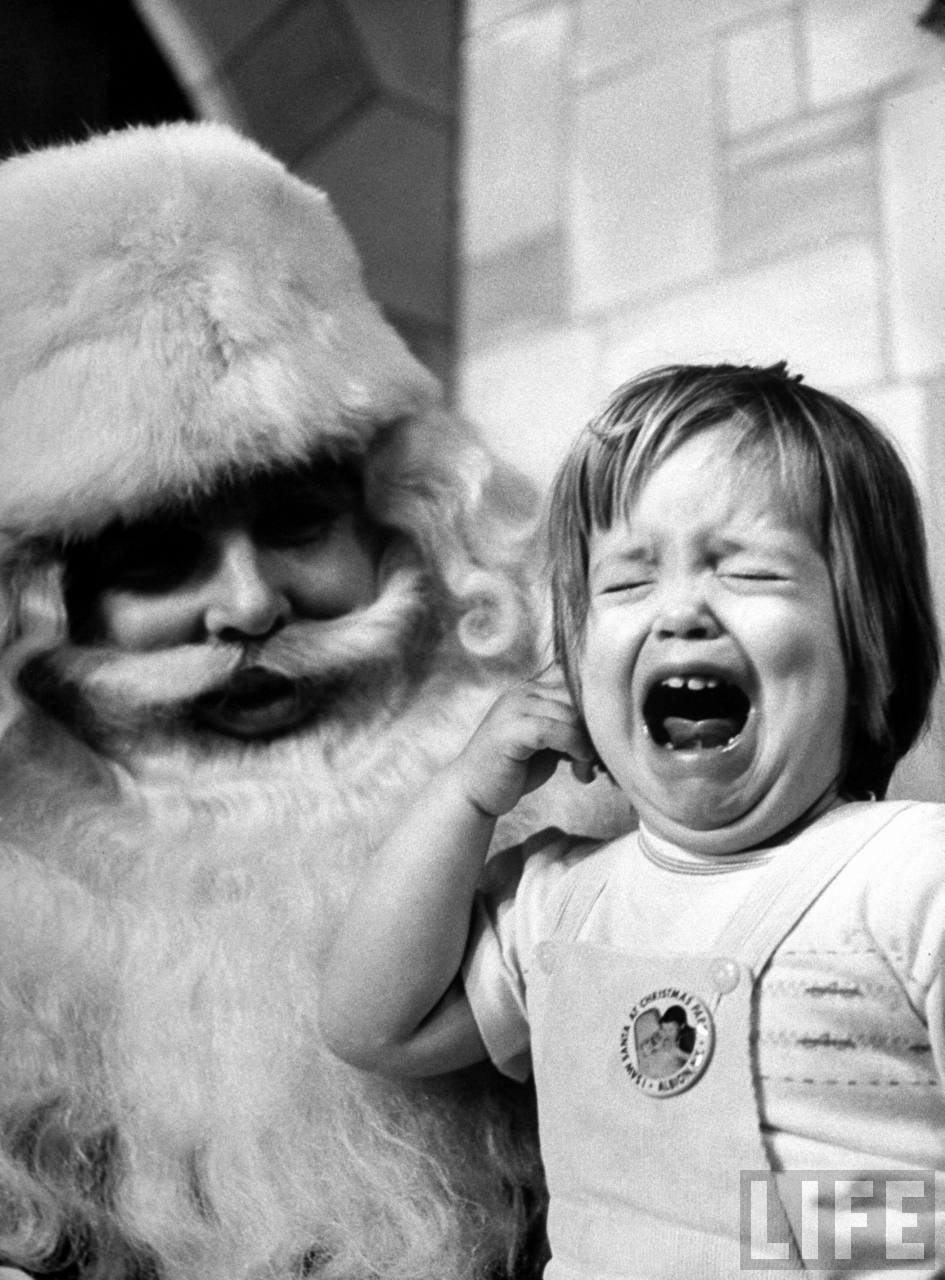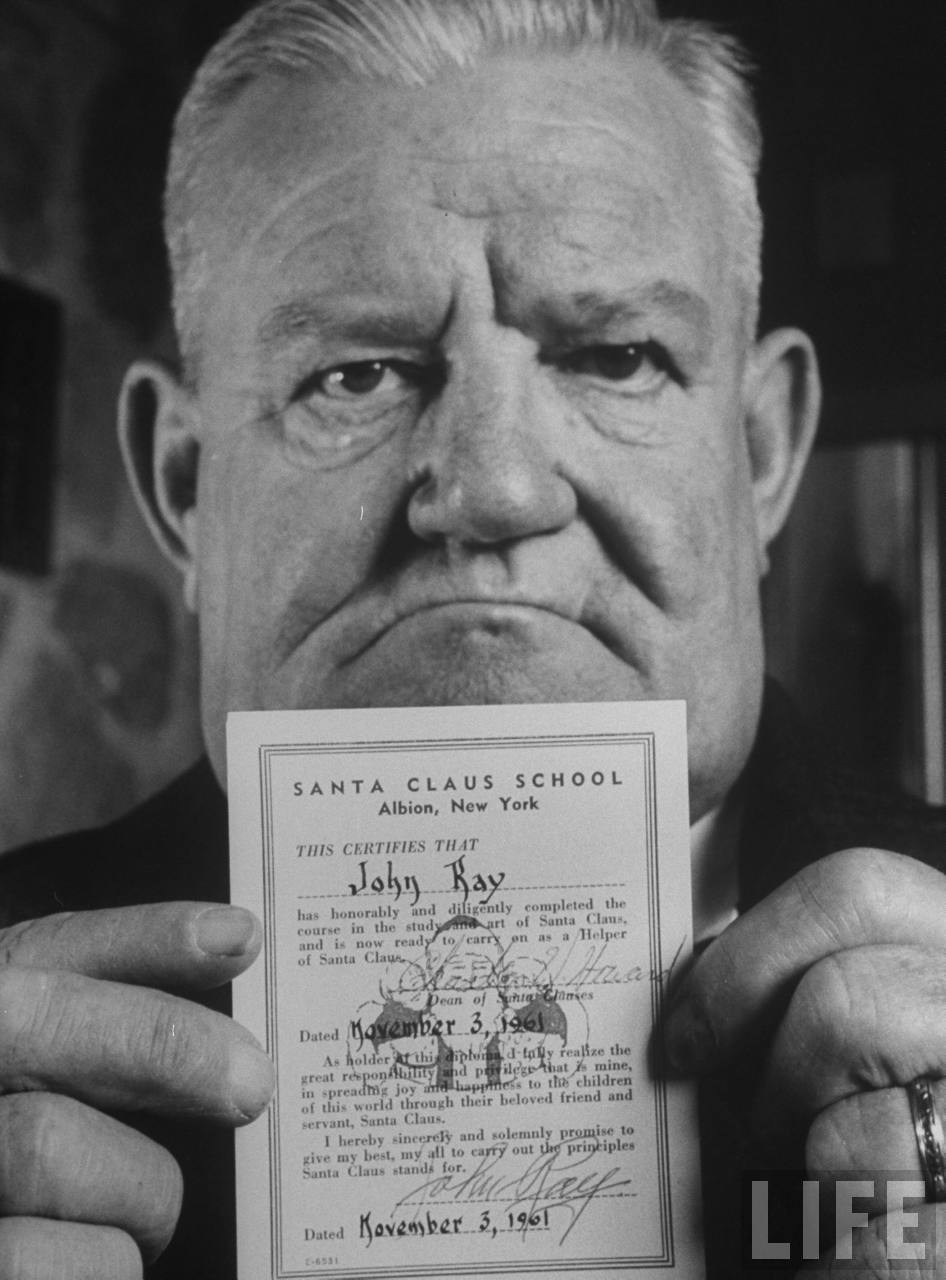 This certifies that …. has honorably and diligently completed the course in the study and art of Santa Claus, and is now ready to carry on as a Helper of Santa Claus.
As holder of this diploma, I fully realize the responsibility and privilege that is mine in spreading joy and happiness to the children of this world through their beloved friend and servant, Santa Claus. 
I hereby sincerely and solemnly promise to give my best, my all to carry out the principles Santa Claus stands for. 
All images (c) Life Archives