1. This Faux European Hamlet in Japan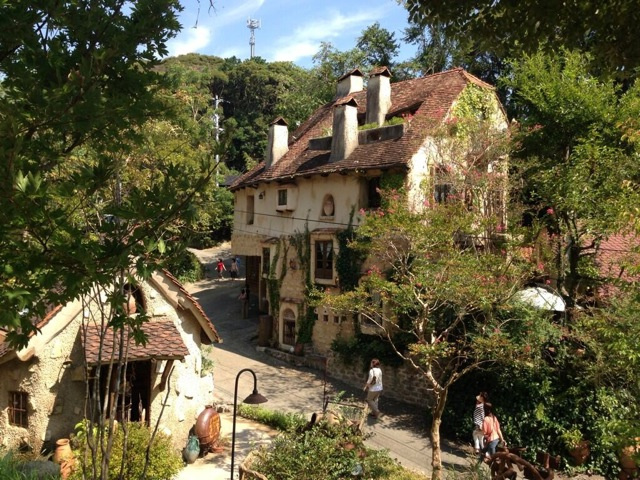 Located in Shizuoka, this is Nukumori no Mori (ぬくもりの森) or "The Forest of Warmth," and it's basically an elaborate shopping centre for tourists.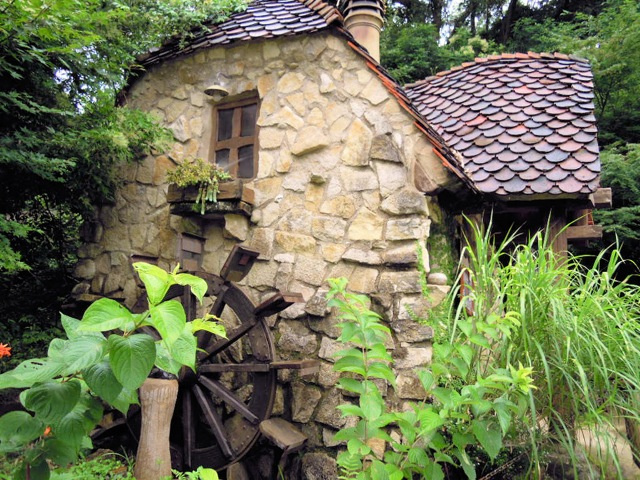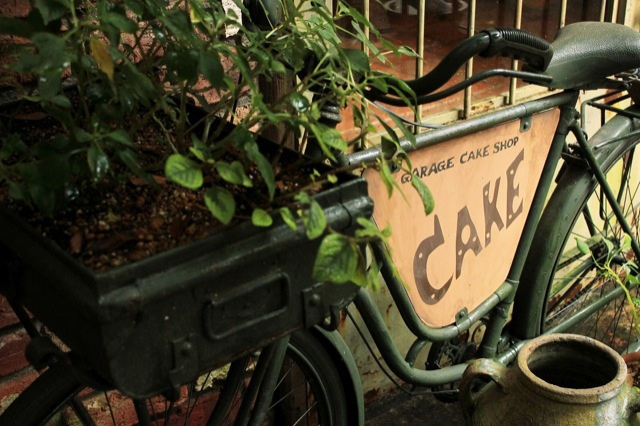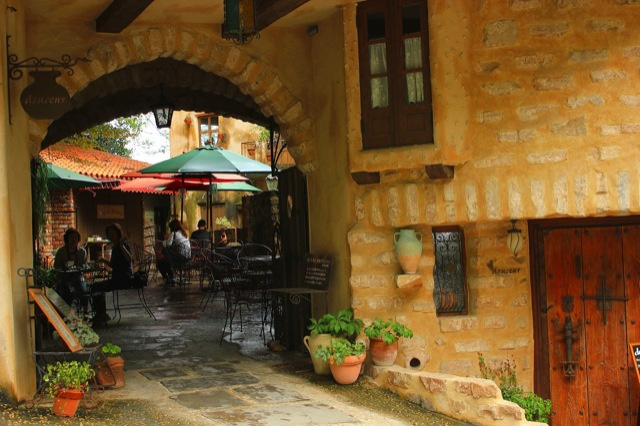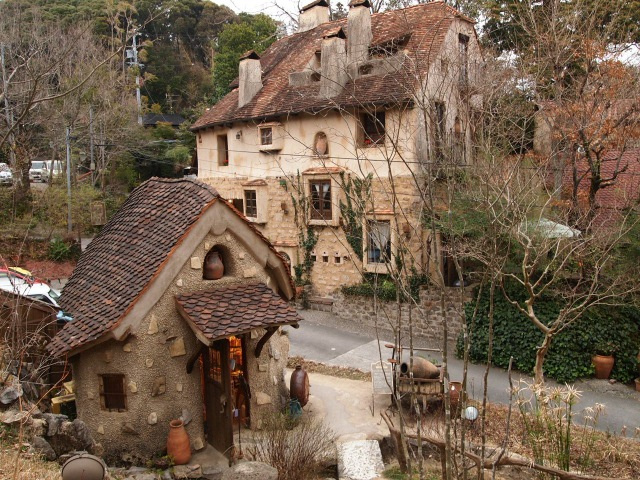 More image found on Kotaku
2. The Fiat Rooftop Racetrack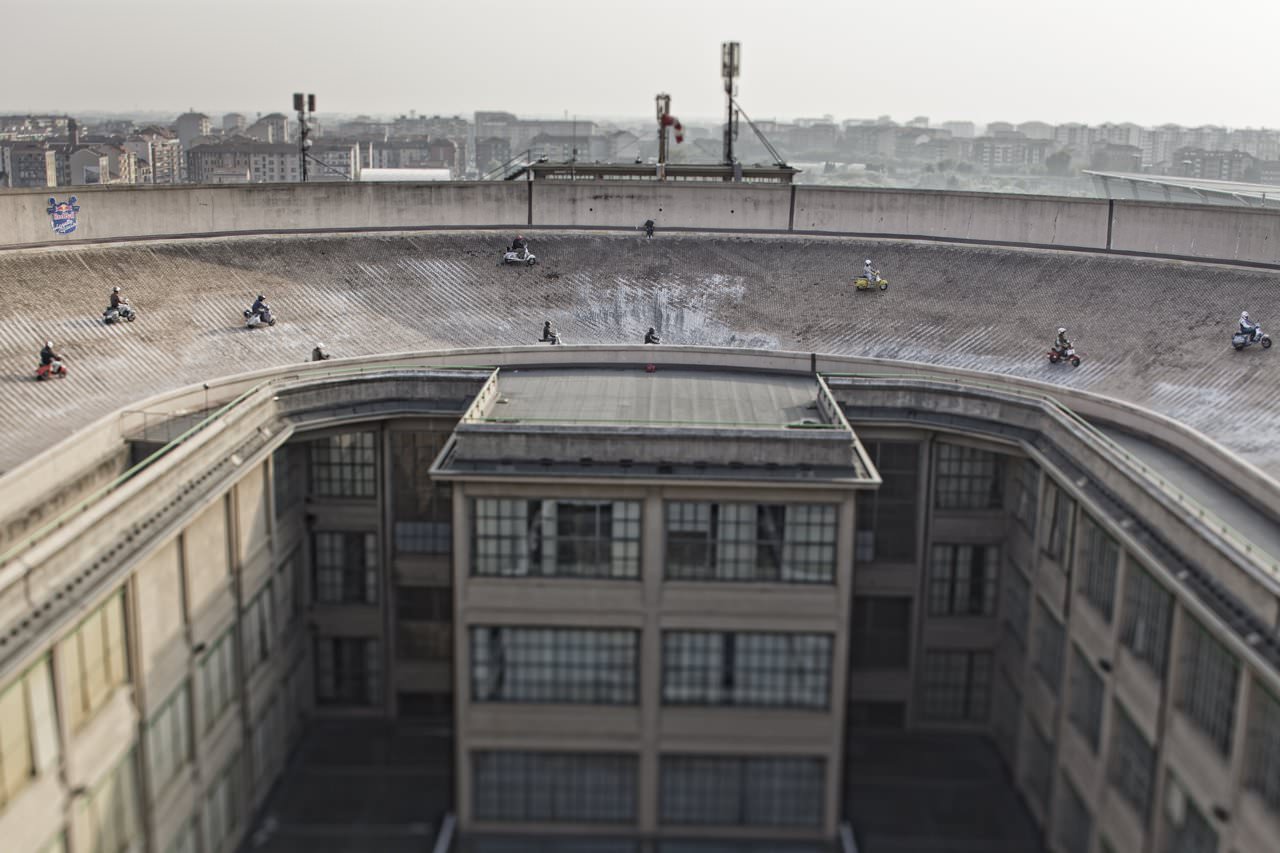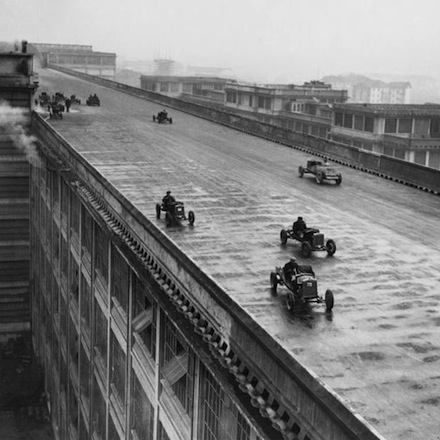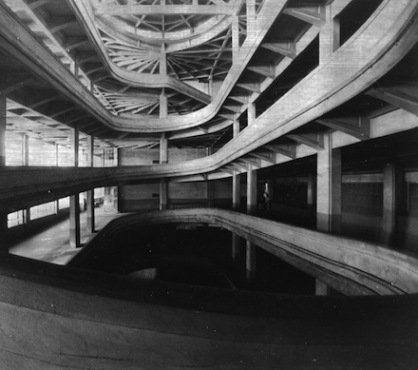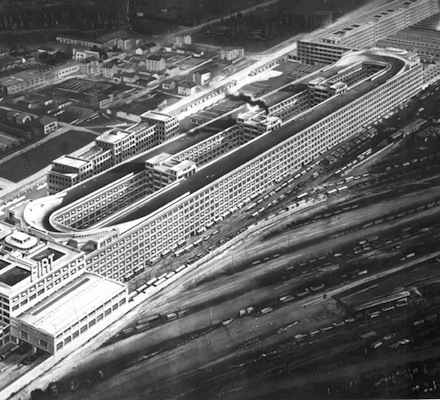 If it were not for the roof, this factory would just be a footnote in Fiat's history.  The facility was unique because cars would move up floors as they were being built, and the finished product would end up on the roof.  The cherry on this industrial-sized cake was high-speed test circuit.  This is where everything was tested from the production line Fiat 500s to the 160 mph Turbina concept car — all from six stories above the heart of Turin.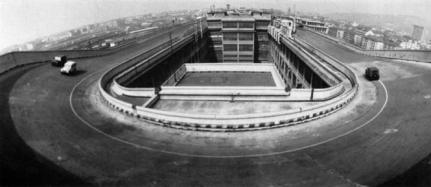 Built in 1923, Lingotto ended its career as a Fiat factory 30 years ago and the building was later converted into a shopping mall, while access to the roof has remained restricted. If you're ever in Turin however, this blog gives you a few clues as to how to sneak your way to the top.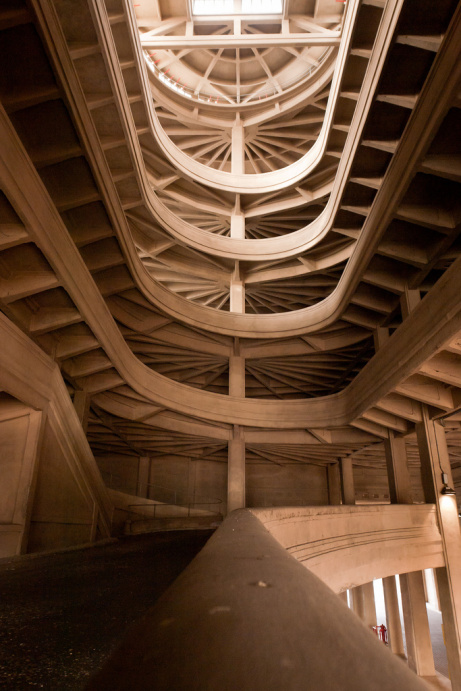 Images via The Charnel House found on Reddit
3. Valentine's Day Recipe Inspiration: Mushroom Fillo Cigars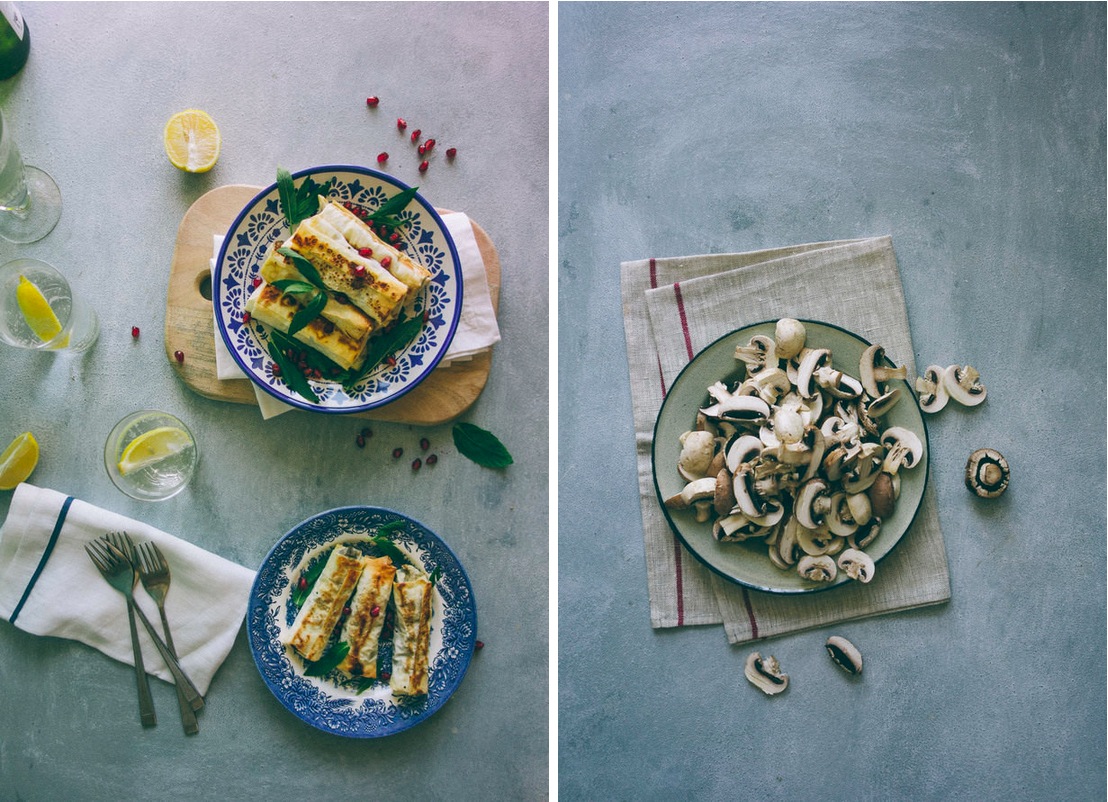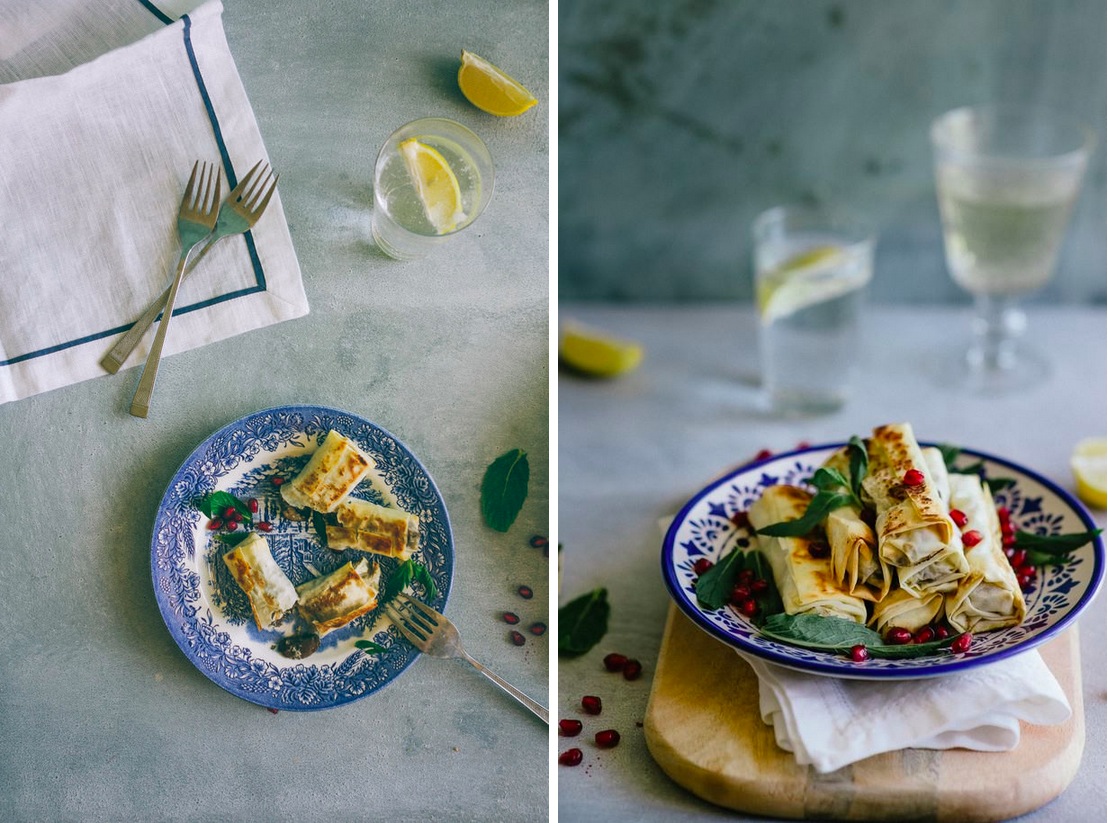 If you're doing Valentine's day, skip the predictable heart-shaped recipes. Do something spontaneous and light but also fun to make together and a little naughty to feed each other! Give these Middle Eastern cigars a go, found on Souvlaki for the Soul.
4. The Art of Traveling in your Dreams by Emmie Van Biervliet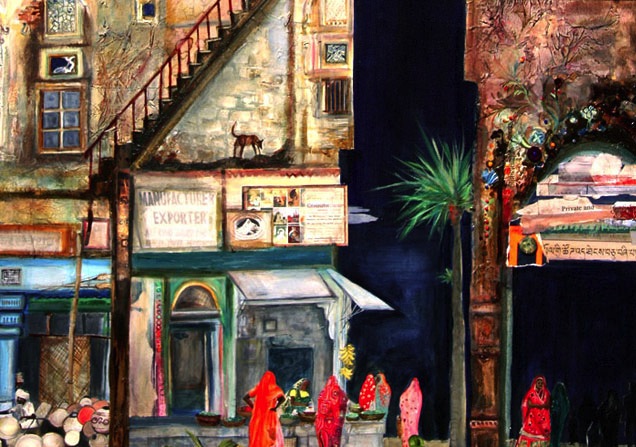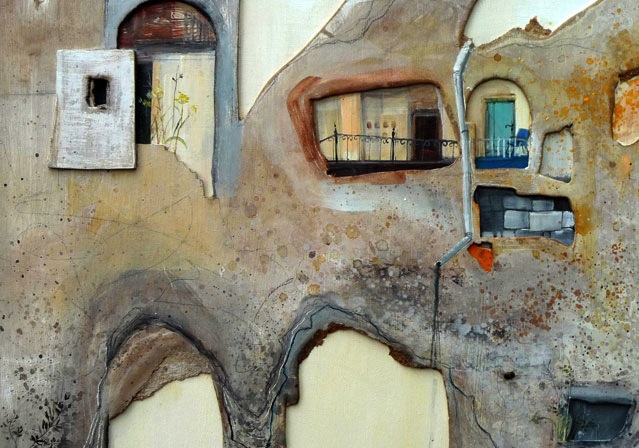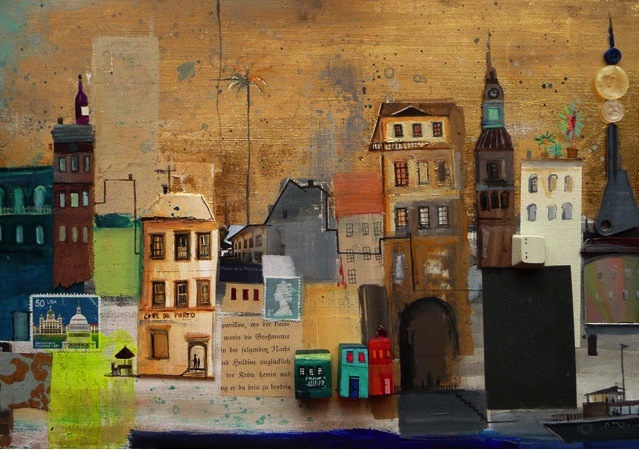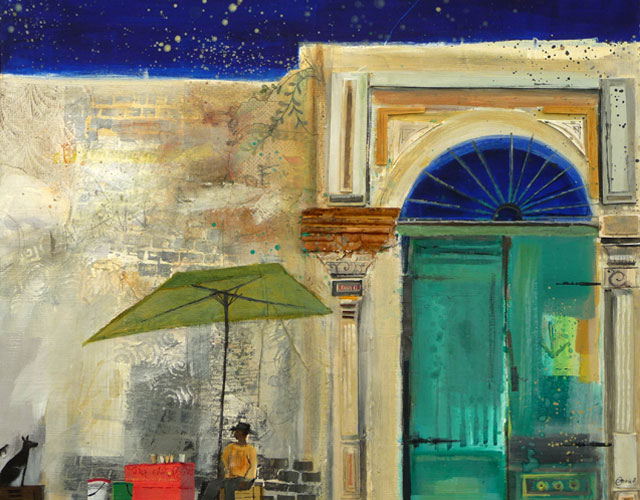 Emmie Van Biervliet is a mixed media artist whose inspiration comes from journeys, mystical stories and the bizarre sights she has encountered on her travels. She also happens to be a MessyNessyChic reader too!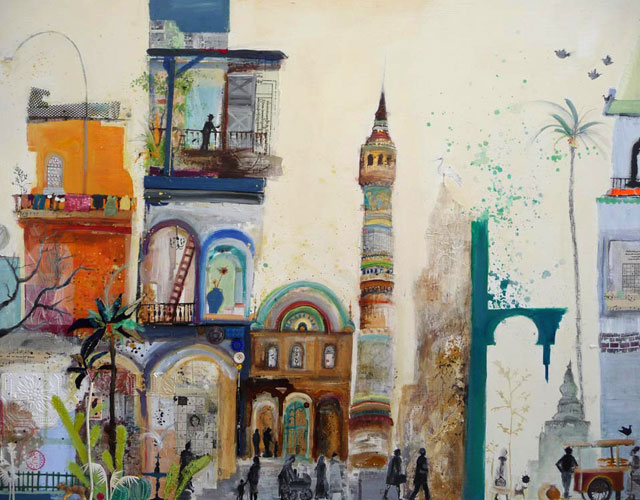 Emmie is based in the Alps for the time-being and working from the mountains and old buildings around. Discover her work and find her prints and cards are available to order here.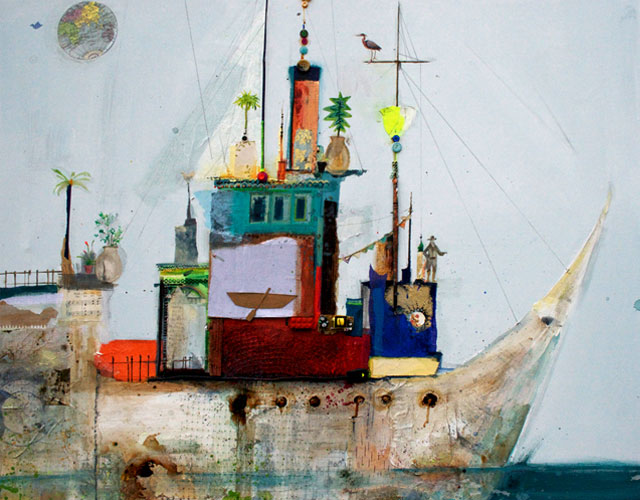 5. Aisle 2, Row 3, Seat 5, Texas Theatre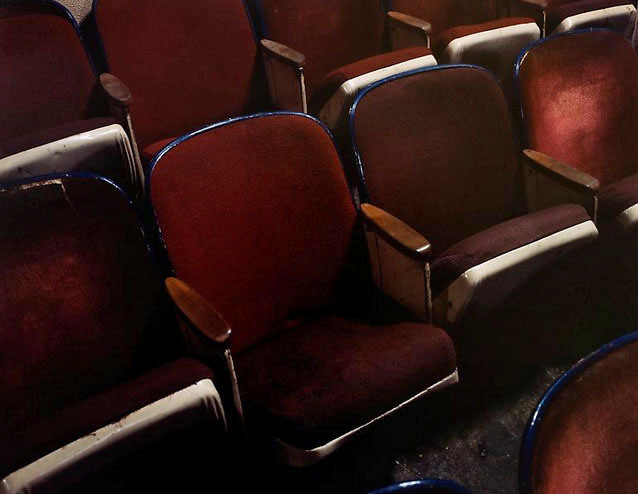 Aisle 2, Row 3, Seat 5, Texas Theatre, 231 West Jefferson Boulevard, Dallas, Texas:
Approximately an hour after he fatally shot President Kennedy, Lee Harvey Oswald entered the Texas Theatre around 1:30 p.m. He didn't pay for a ticket, and sat in the back to watch the second part of a double feature, Cry of Battle/War Is Hell.
It was here, [sitting in this seat], that Oswald was found by the police [and arrested after he punched an officer, drew his gun and was tackled to the ground].
The actual chair was removed that very day by the manager who took it home as a souvenir. Its replacement was confiscated by the FBI the next day for evidence thinking it was the original seat. (Today, the seat has golden words, "Lee Harvey Oswald, November 22, 1963″painted upon it)
Today the seat is on display at a small roadside museum in Illinois, Historical Auto Attractions Museum in Roscoe. Found on Iconic Photos 
6. This hotel reception desk.

The reception at the 1960s-inspired hotel, Chic & Basic, Barcelona
7. Inside a Williamsburg Bar that's been boarded up for 20 Years
Still full in tact inside, some 20 years after its closure, the Scouting New York blog managed to get a look inside the mysterious bar in Williamsburg…
Read the full article here.
8. Underneath the Palace of Versailles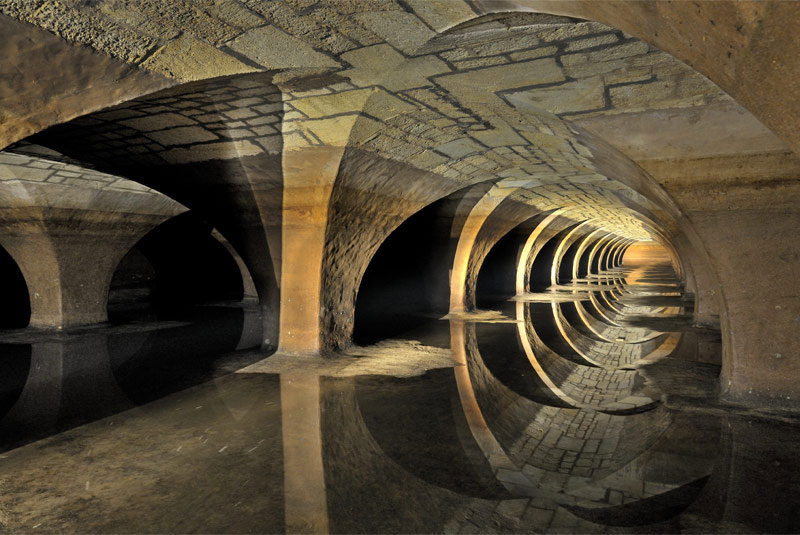 Seen here are the underground resevoirs underneath the Palace of Versailles. Once a year on 'maintenance day', the water parterre reservoirs are emptied a few weeks before the Fountains show. © EPV/ Jean-Marc Manaï found on Twisted Sifter.
9. The Mud Skyscrapers of Yemen

Located in the desert of Central Yemen known for its high-rise multi-storey buildings formed of mud, Shibam has been called the "Manhattan of the Desert." Dating back to the 16th century, this skyscraper city was built on a hill after a huge flood destroyed the unprotected settlements. Providing protection against the elements, fresh layers of mud must be regularly applied to the eroded walls to keep the edifices strong and stable. Today, Shibam has 7,000 thriving residents excluding a vast population of goats that have taken over the dusty alleyways across the city. It has been declared as a UNESCO World Heritage Site.
Images (c) architecturalmetabolism.blogspot.com/ glamgrid.com found on When On Earth
10. Vintage Sack Pillows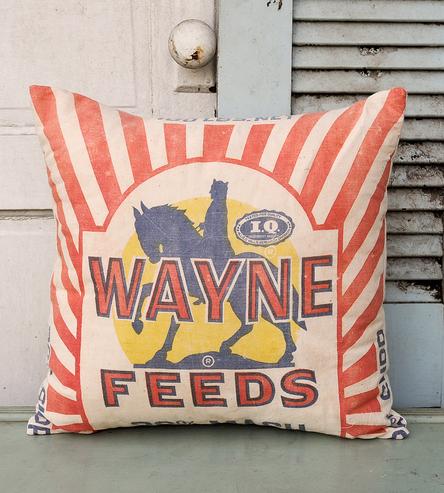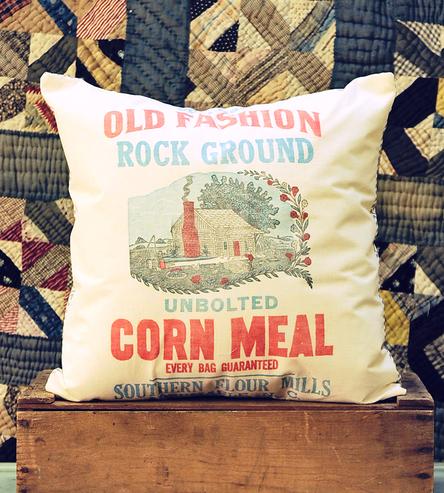 Available to buy here on Scoutmob
11. Marvin Gaye's 1964 Passport found inside an old Vinyl bought for 50 Cents
Find out how much it's worth now in this informative little video…
Found on the World's Best Ever
12. The Congo's Traffic Robot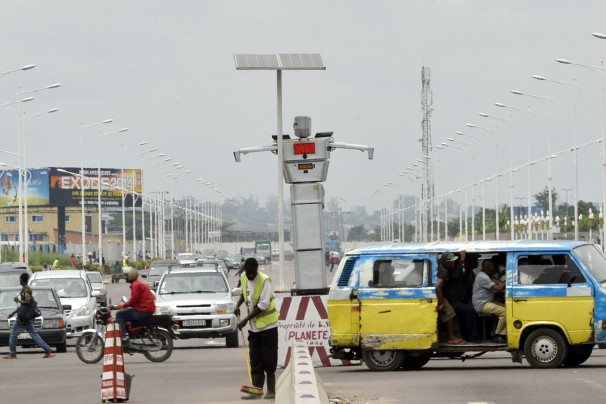 In Kinshasa, the capital city of Congo, two large robots are being used in place of police officers to direct traffic and pedestrians. The solar-powered robot is equipped with multiple cameras, opening the potential for monitoring traffic and issuing tickets.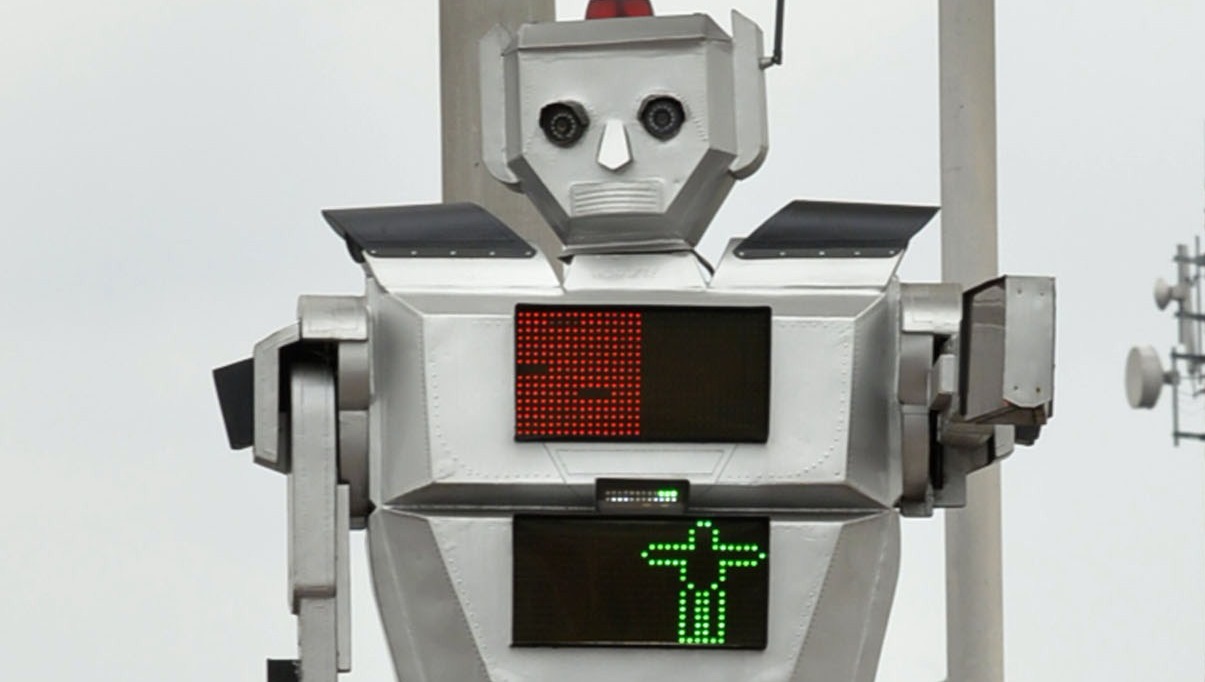 Found on the Washington Post
13. The kind of escape we need more of…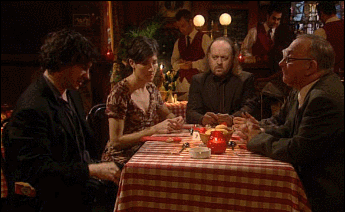 From the British Channel 4 series, Black Books found on Reddit.
:::
13 MORE THINGS:
.