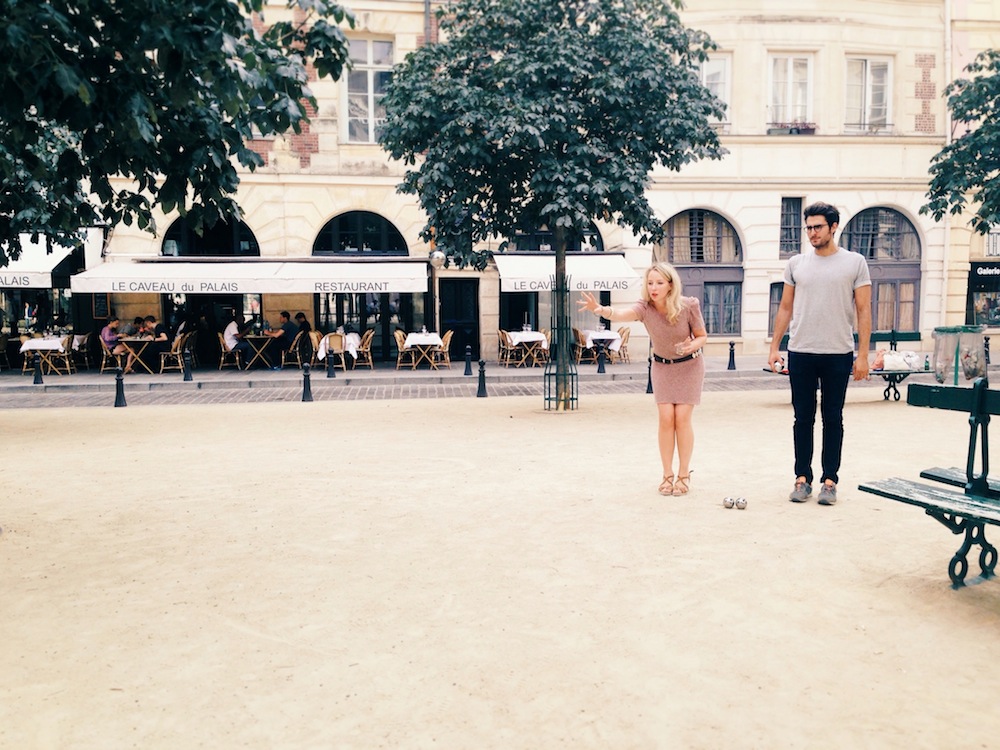 Meet me on the Place Dauphine for a slice of Provence in the heart of Paris, one of the most, if not the most beautiful hidden gems this city has to offer on a warm summer's eve. Tucked away on an island in the middle of the river Seine, this peaceful enclave with its picture perfect cafés and sandy white terrain is the ideal spot for a hearty game of pétanque. (It doesn't get more French than this).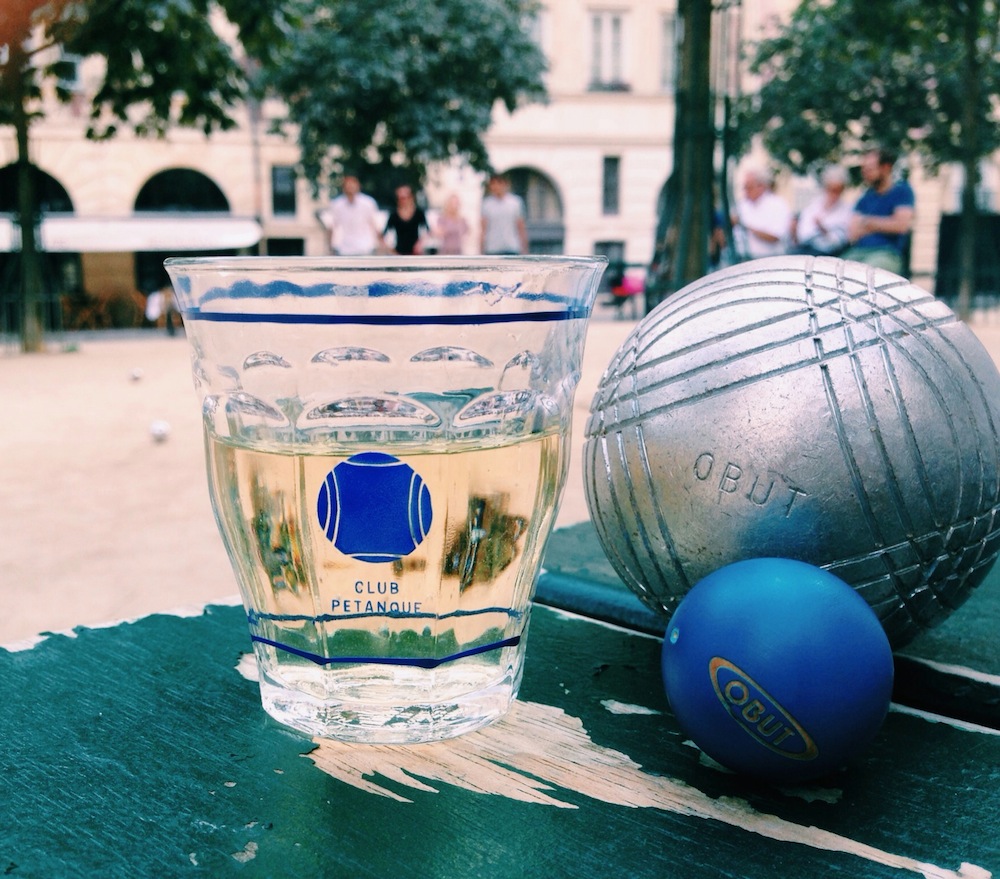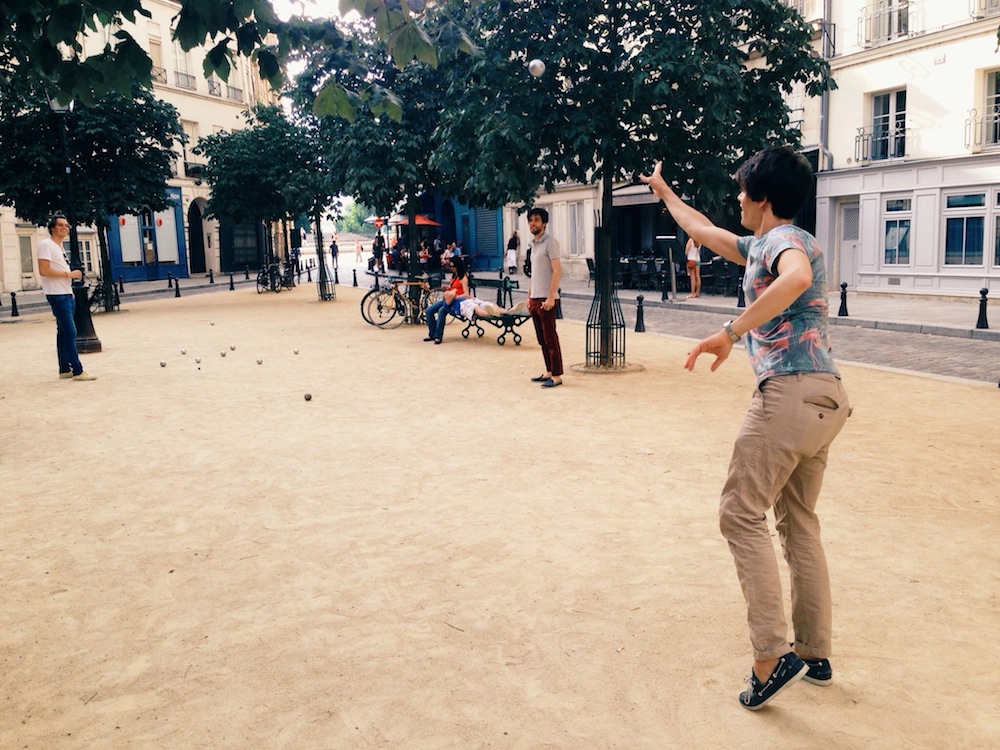 No balls? Or boules, should I say? No problem. At the tip of the place, near the entrance, look for the blue café with a red umbrella (you can see it in the background there ↑ behind the tree), called Ma Salle à Manger. They'll kindly lend you your very own pétanque set in return for purchasing a glass of wine, beer or whatever you fancy.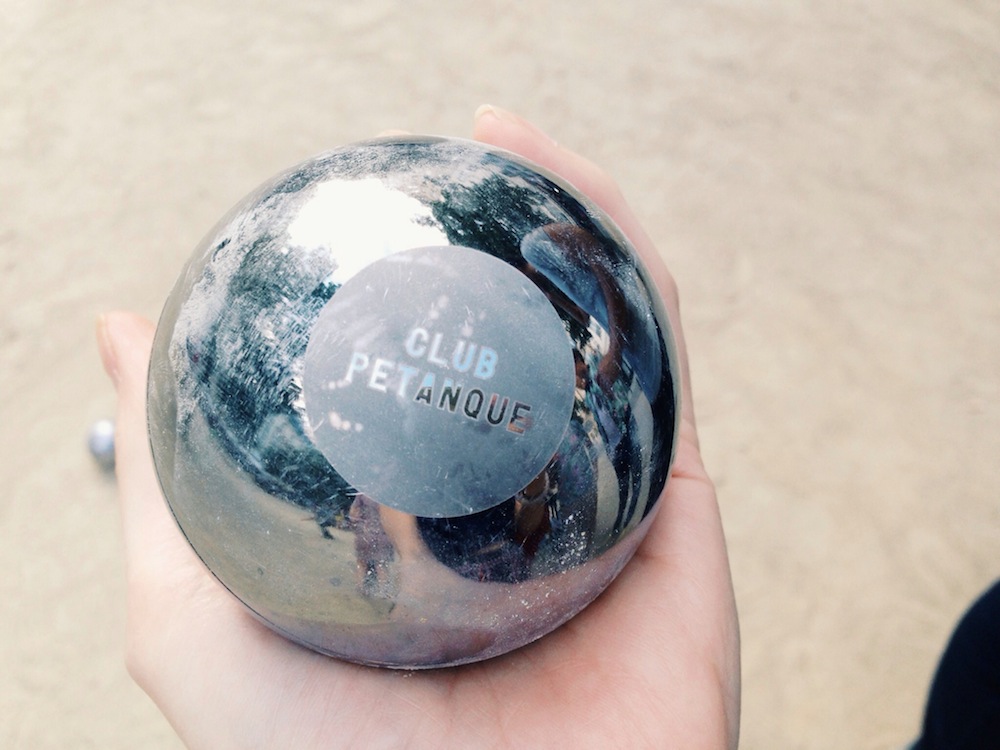 But if you're really cool, you'll invest in your personal "Club Pétanque" balls, like these bad boys ↑, from a young Parisian crew that makes all sorts of stylish gear and apparel to help your journey towards Frenchification. Stroll on to the Place Dauphine like you mean business and join the club.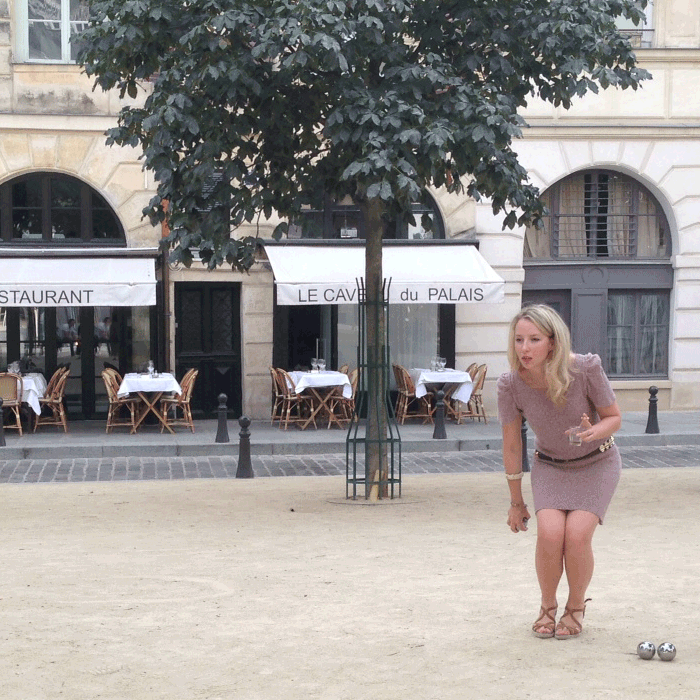 Now, let's play ball*!
*(Sorry, boules).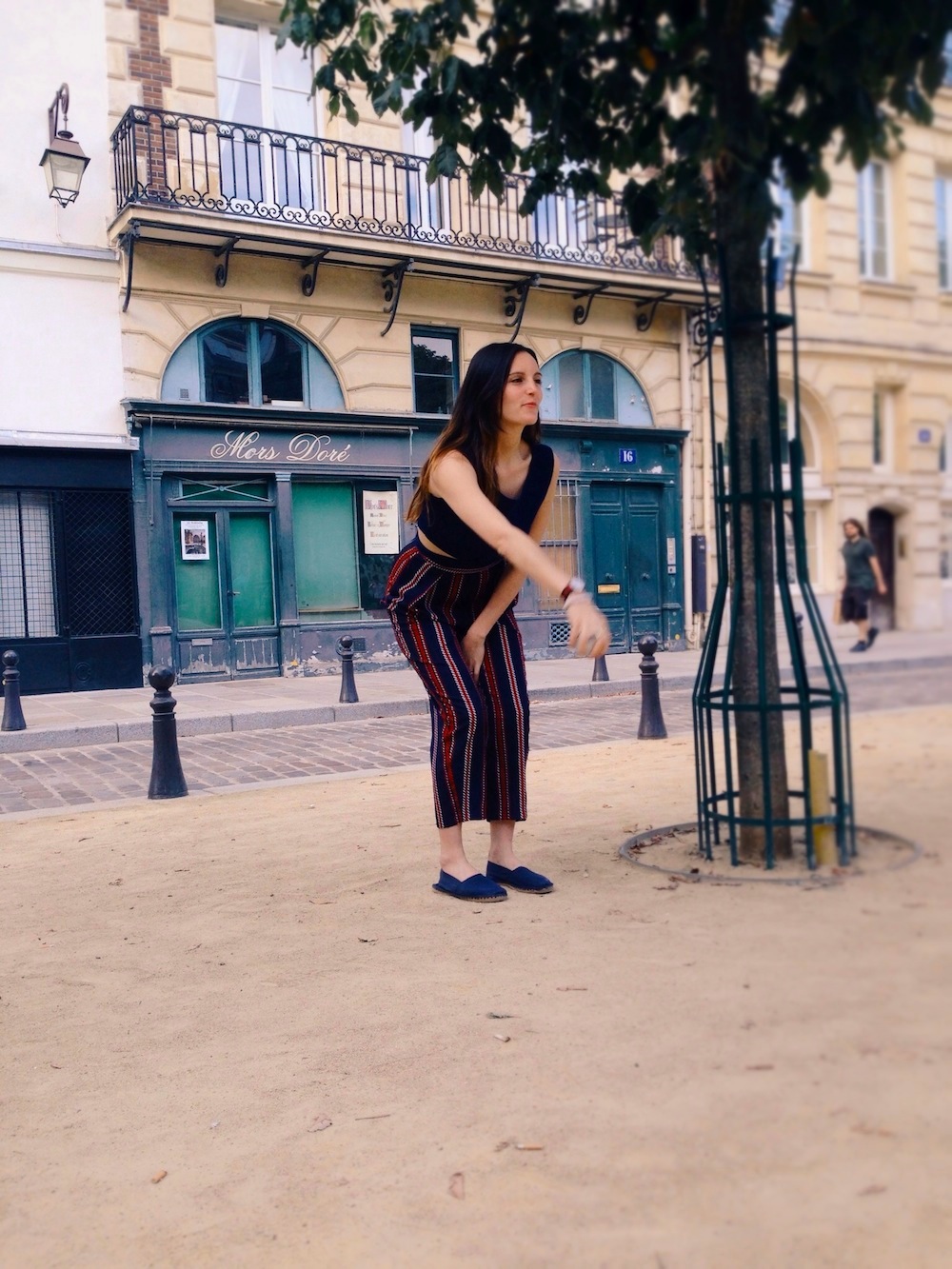 You'll notice my flawless technique. Stick out the fanny just so, wrist cocked and then throw the ball like you're doing the Michael Jackson "Thriller" routine for the perfect backspin. Okay fiiine, I'm absolutely awful and if you pick me to be on your team, I'll mess up your entire game.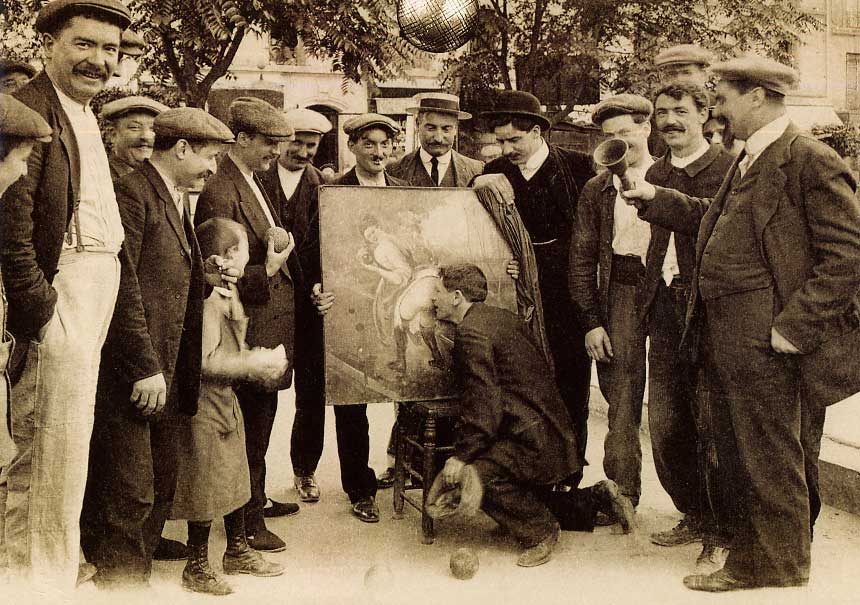 And you know what happens to losers in pétanque? They have to "kiss the Fanny". Seriously. For as long as this game has been around, it's a tradition for anyone who loses 13 to zero to kiss the behind of a woman appropriately named Fanny, a voluptuous pin-up that's usually pictured on the back of the club's scoreboard. It probably originates from the fact that this game is all about sticking out your fanny while aiming, and when lovely round-bottomed ladies are on the field, it surely gives those naughty French boys all kinds of ideas.
Oh, and another naughty little footnote: the Place Dauphine itself is noticeably V shaped, a layout they say was chosen by the King of France who had it built to remind him of all his sexy courtesans.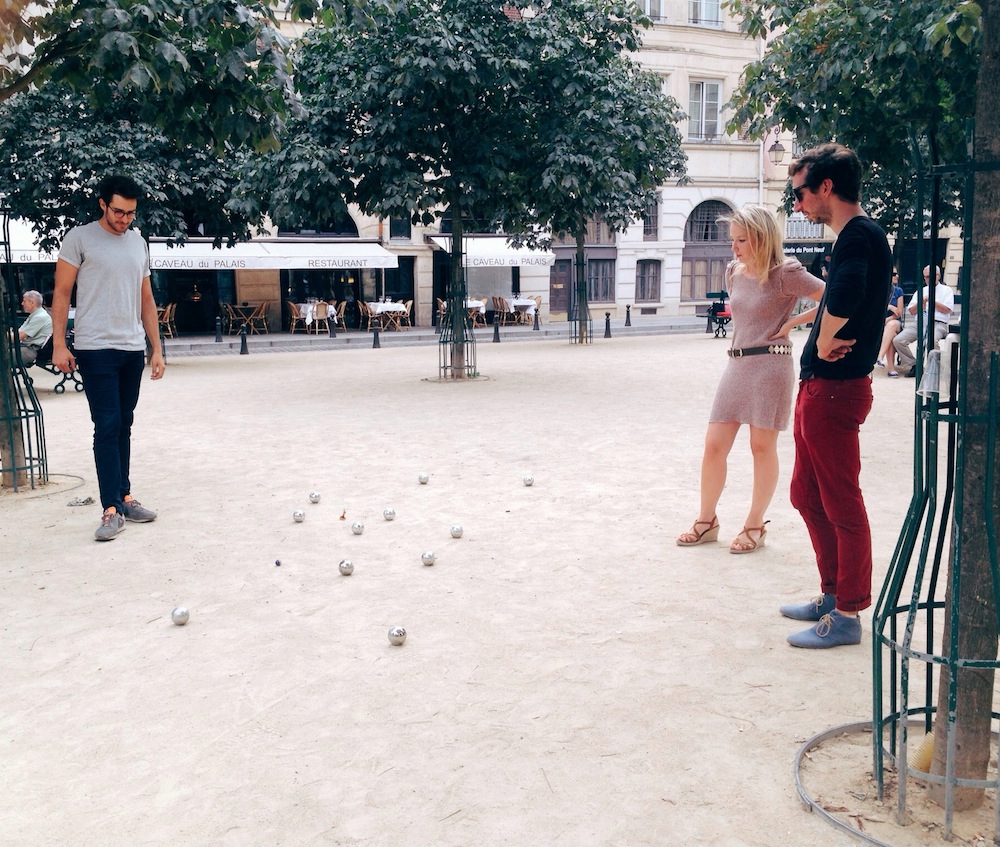 But enough fannying around, this is a serious game! Just look at those serious faces debating game strategy.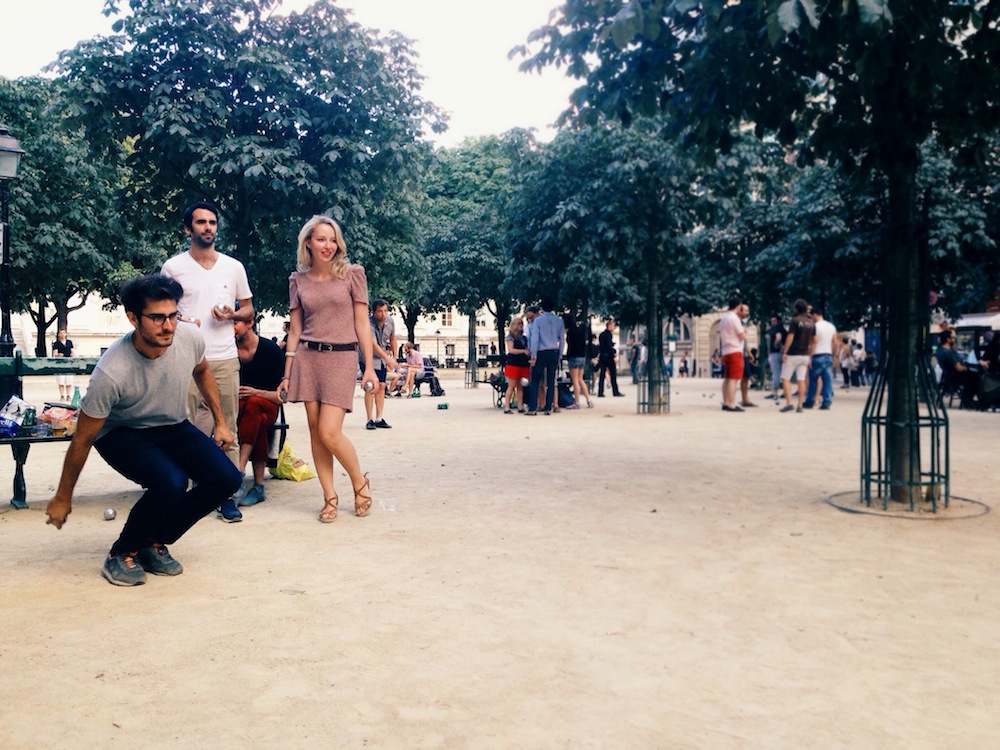 Pétanque is a classic case of "easy to learn but difficult to play well". If you're unfamiliar with the rules, you can find a pretty good explanation here.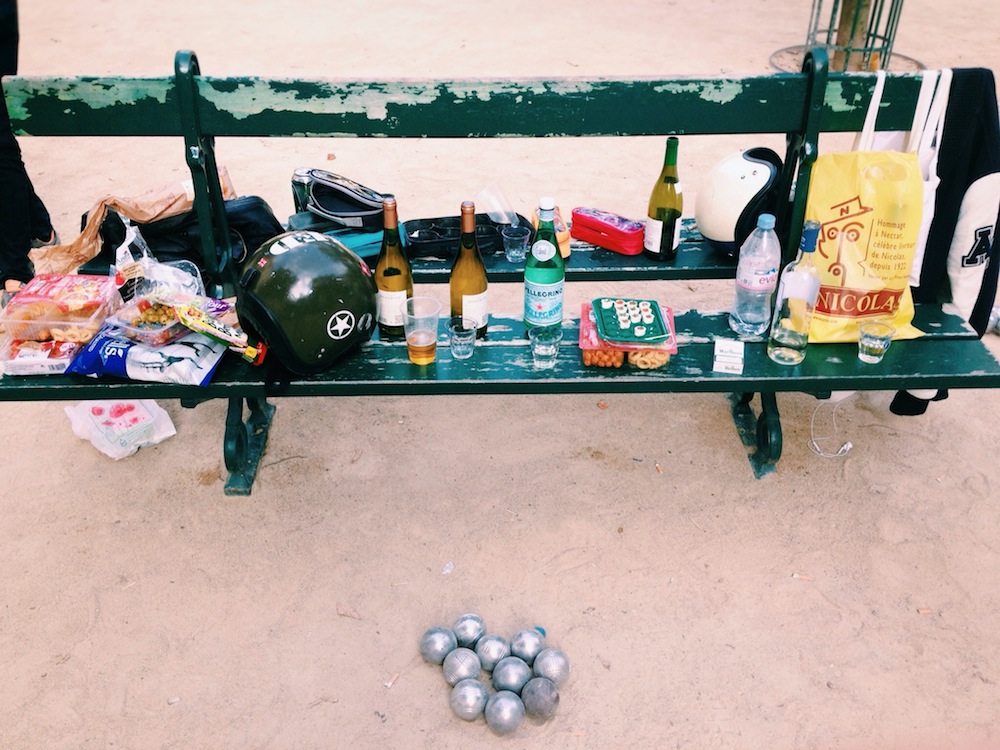 But of course an evening of pétanque would not be complete without the most important part– the apéro. Hit the supermarché before and stock up on all that good French stuff: cheese, baguette, wine, garlicky olives and claim yourself one of Place Dauphine's trusty green benches for the night.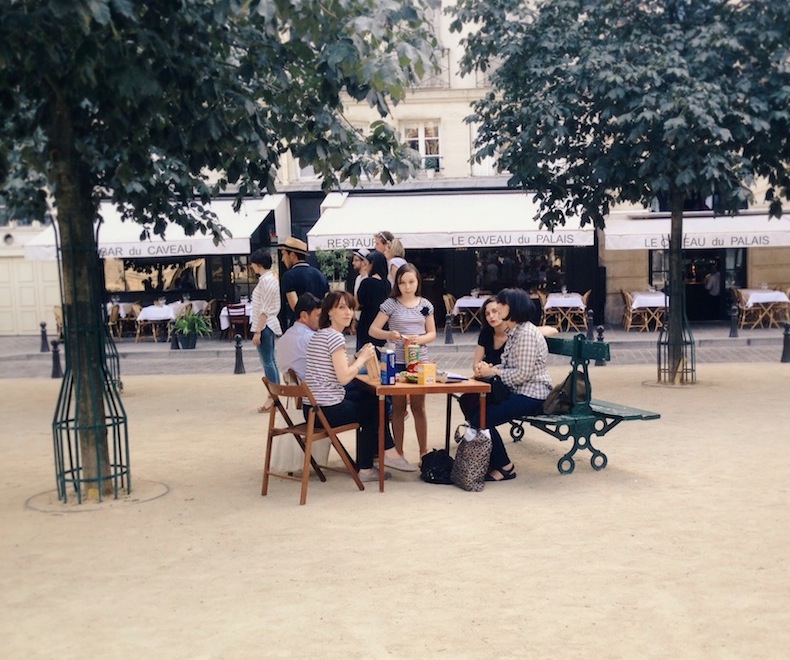 Or if you're really a pro when it comes to the apéro, you'll bring a table and extra chairs like these guys did to feast like kings of the pétanque field.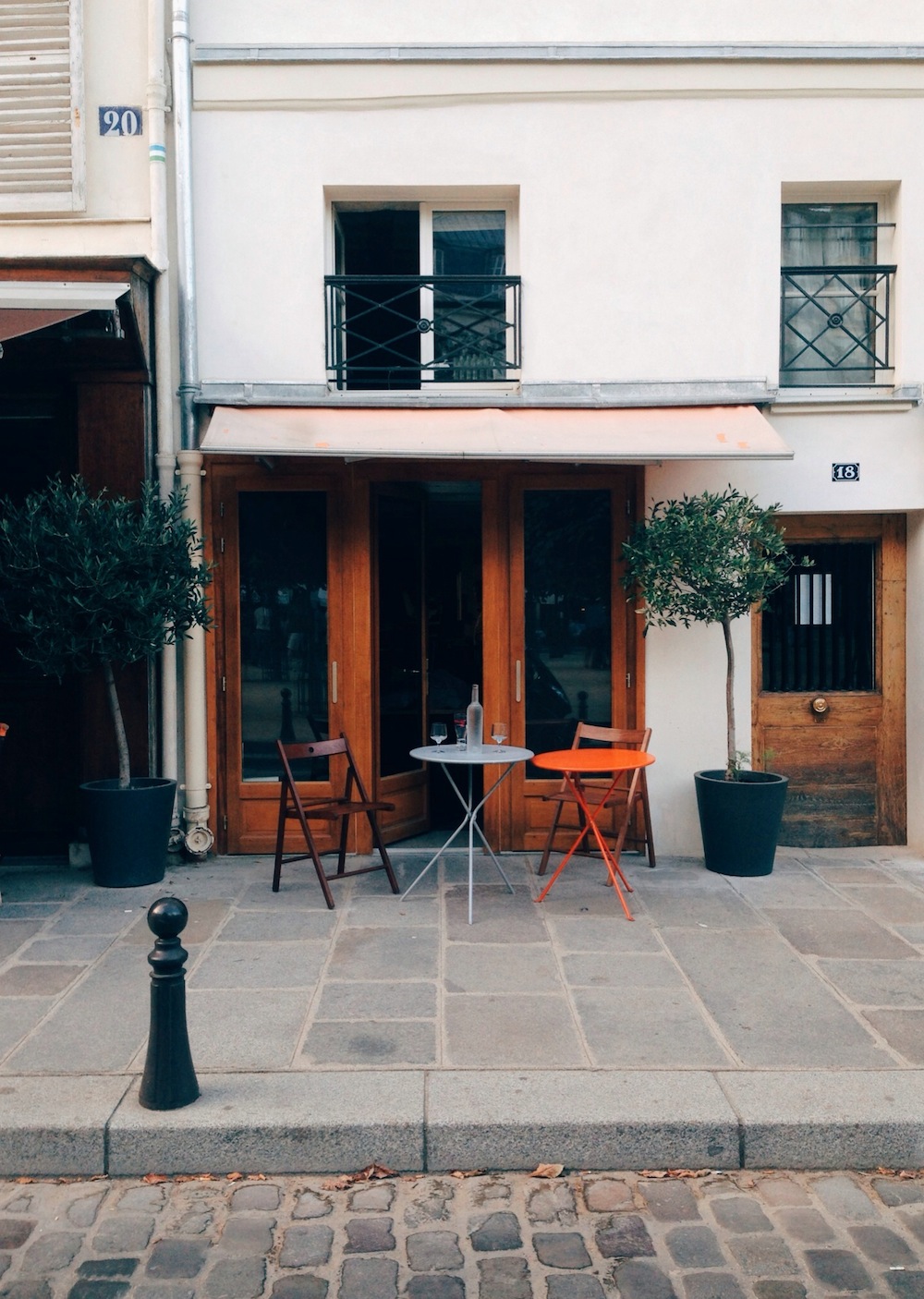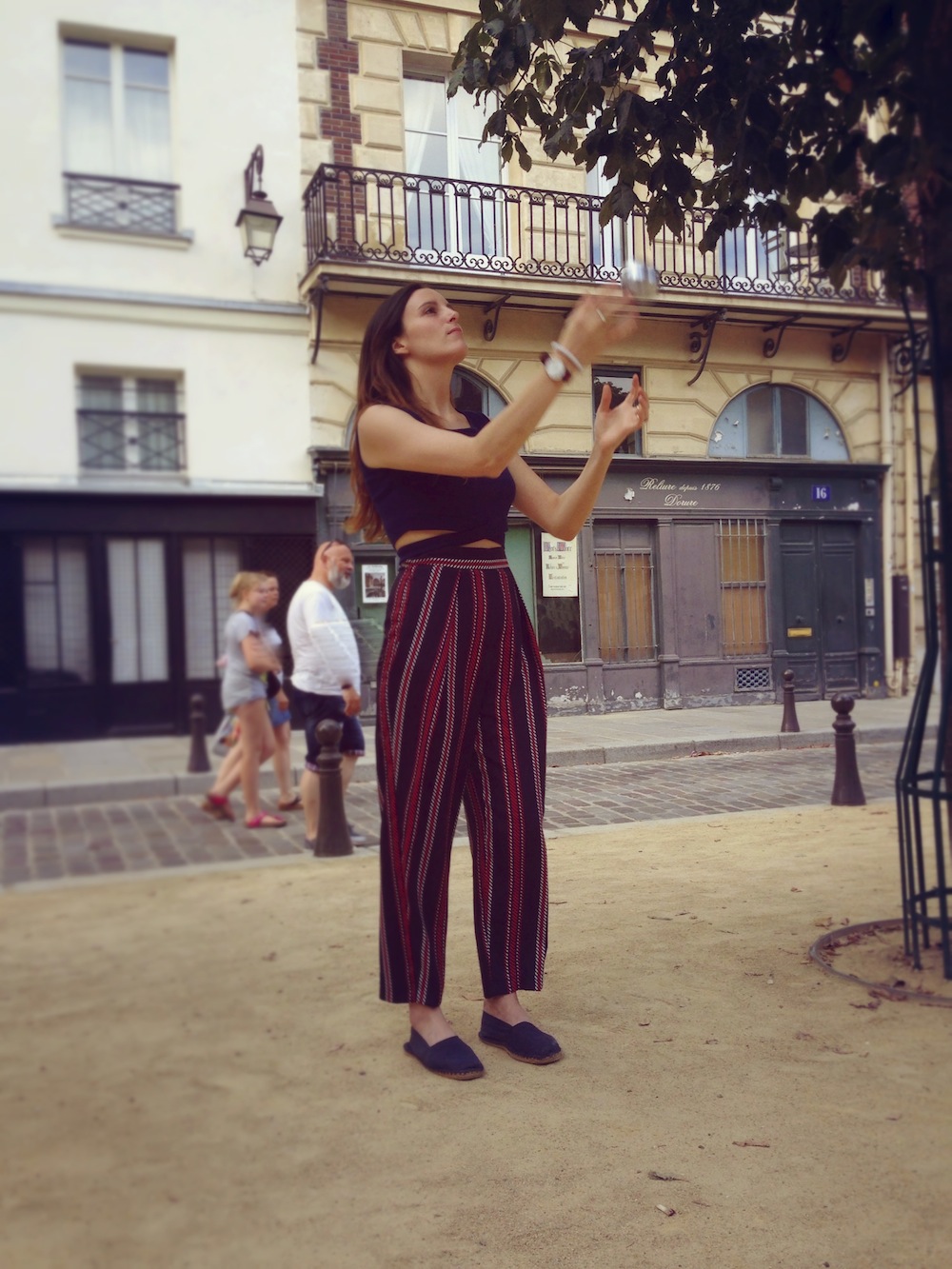 Before I leave you to practice your pétanque swing, let's go over the appropriate pétanque gear. Red, white and blue French stripes: check. Trusty Provençale espadrilles: check.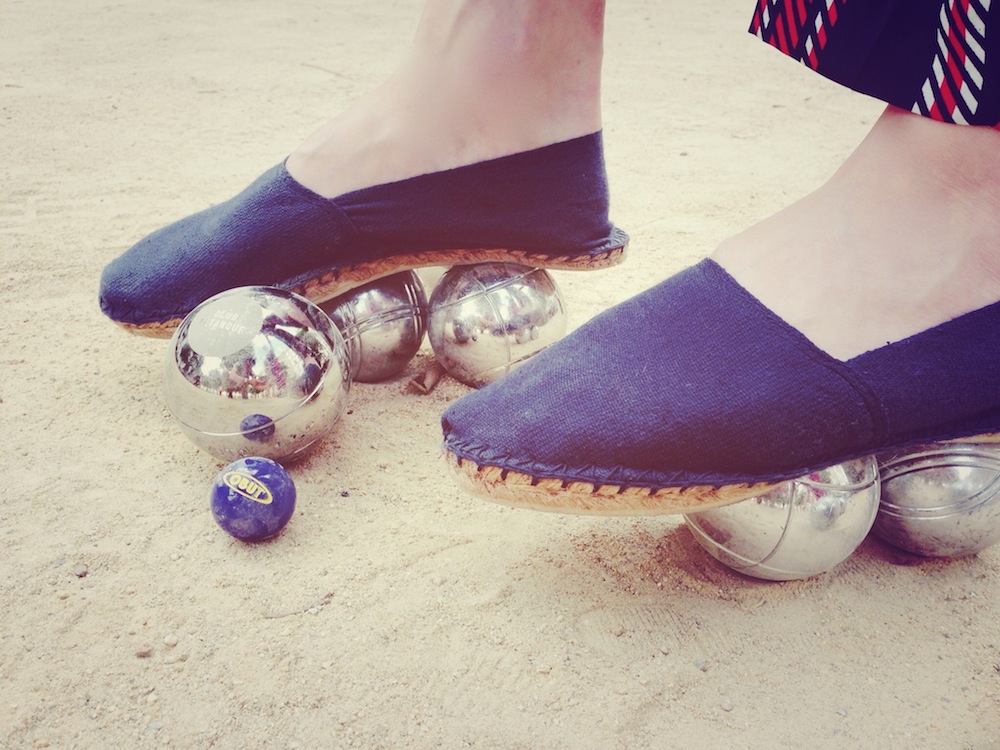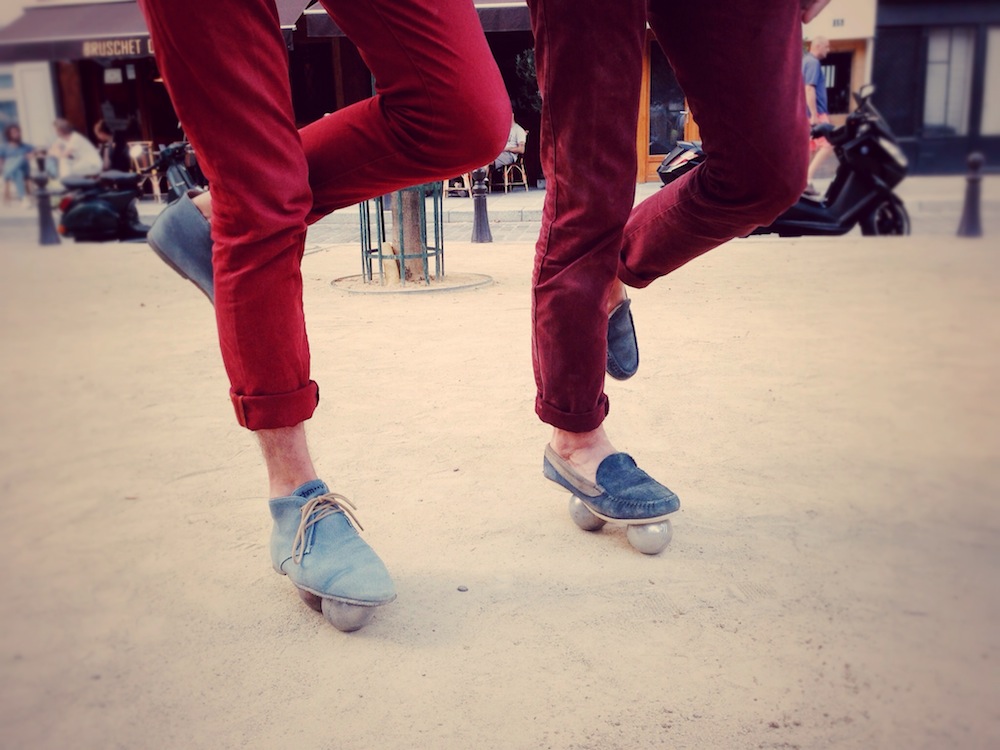 But if you truly want to be part of the club, take a peak at this neat little company…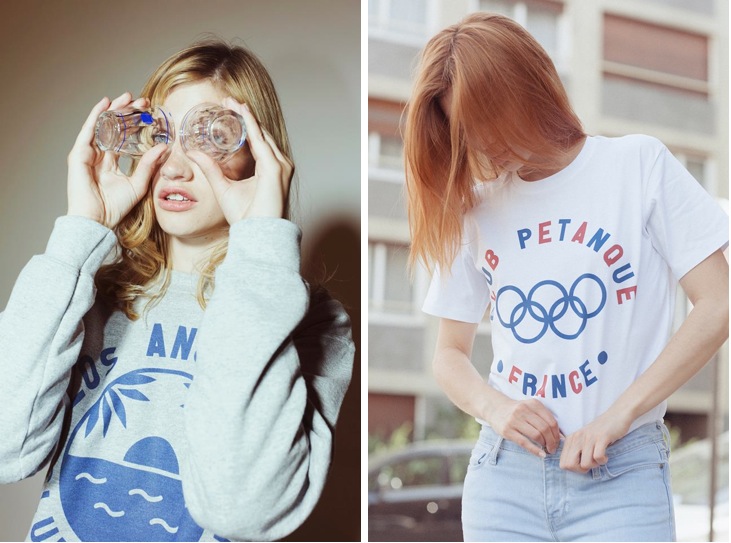 One of the founders of the Club Pétanque came to join us for a game on Place Dauphine and introduced me to his apparel brand inspired by the pétanque lifestyle.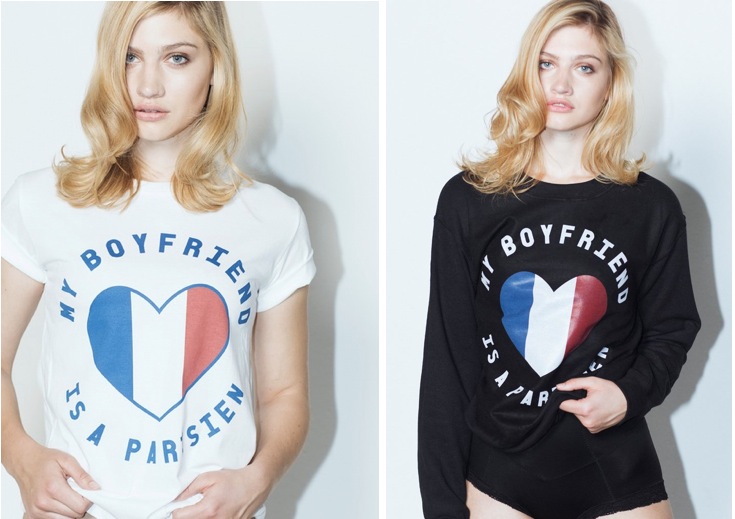 From crop tops and sweats with vintage graphics to playing gear and even wine cups for apéro time, Club Pétanque is single-handedly reviving this ancient game and giving it some serious cool.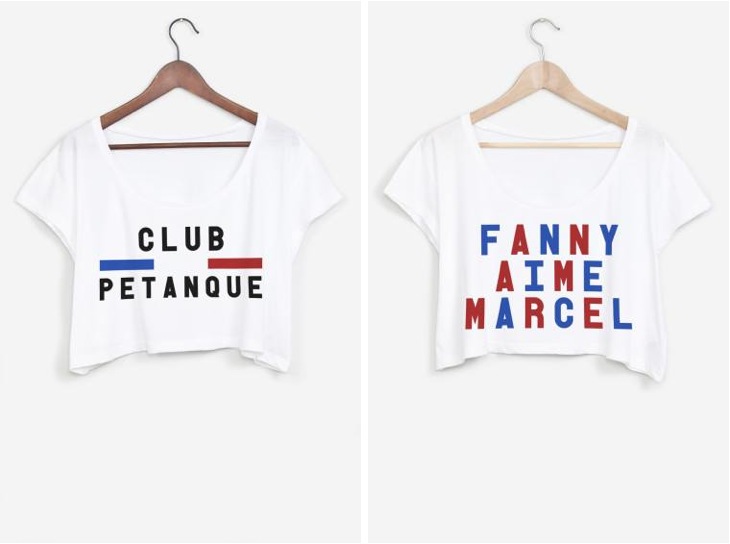 You can shop their gear here.
Dare to challenge us to a game of pétanque?
Meet you on Place Dauphine for pétanque and Provence in Paris.
Join the Club Pétanque, (you even get your own membership card).