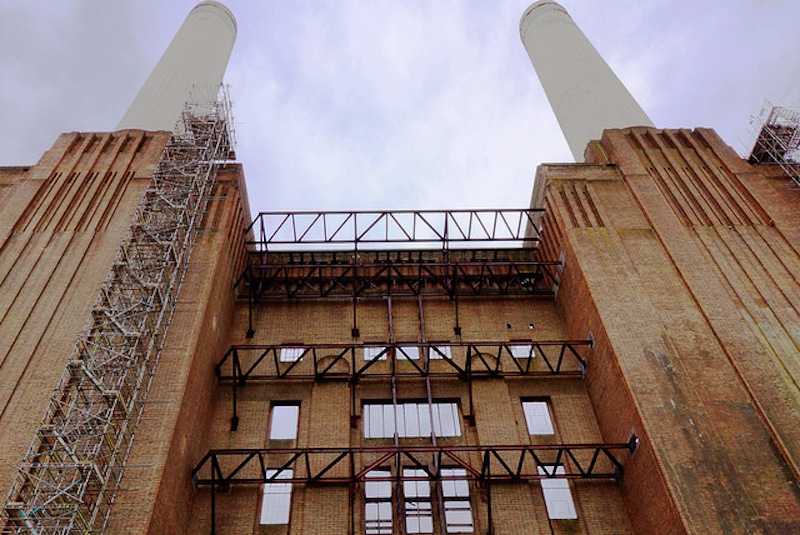 Converted lofts, factories, hospitals- I've seen them all, but up until a couple of weeks ago I'd never have imagined a derelict 20th century power station would pose such an attractive location to set up home base. Yet here it is, Battersea's iconic and inspired addition to the London property market, and you can see it from all over the city. From upstream and across the river …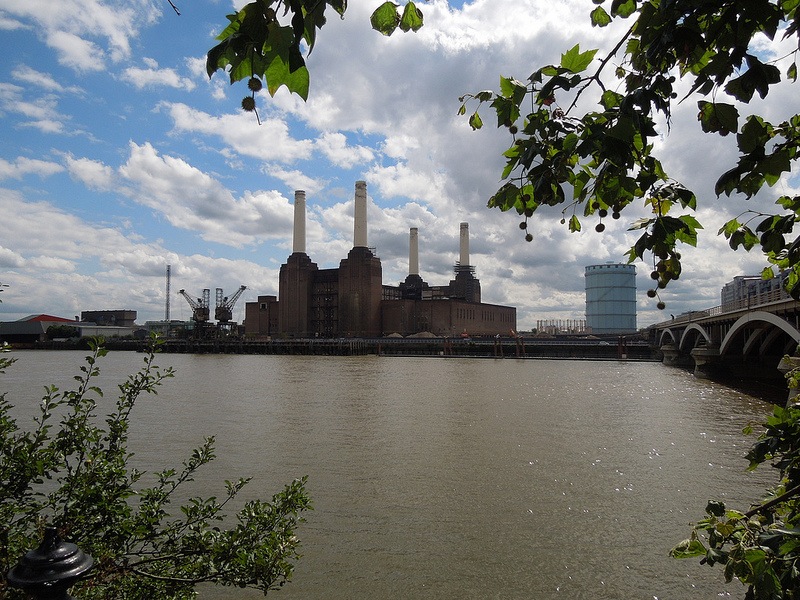 From train windows and even from the air.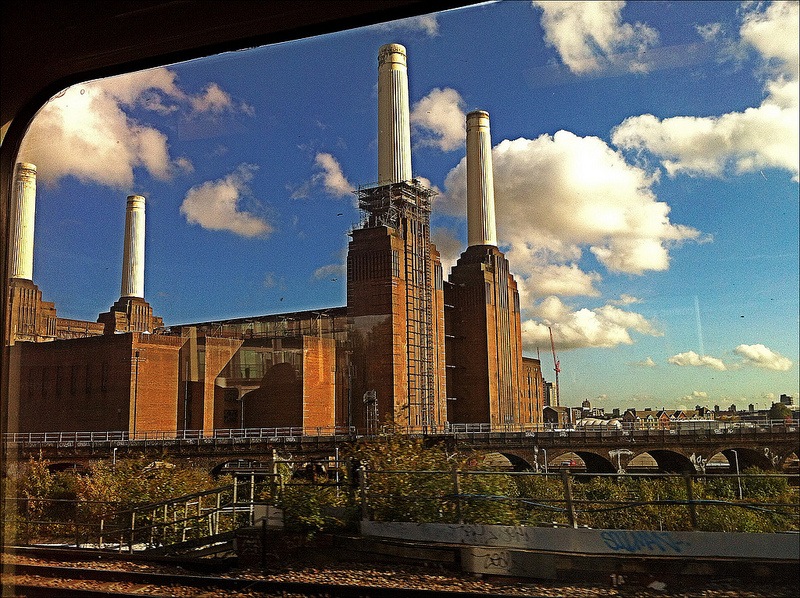 First commissioned in 1927, the coal-fired Battersea Power Station generated electricity throughout London for almost 50 years, becoming a most distinctive feature on the city skyline.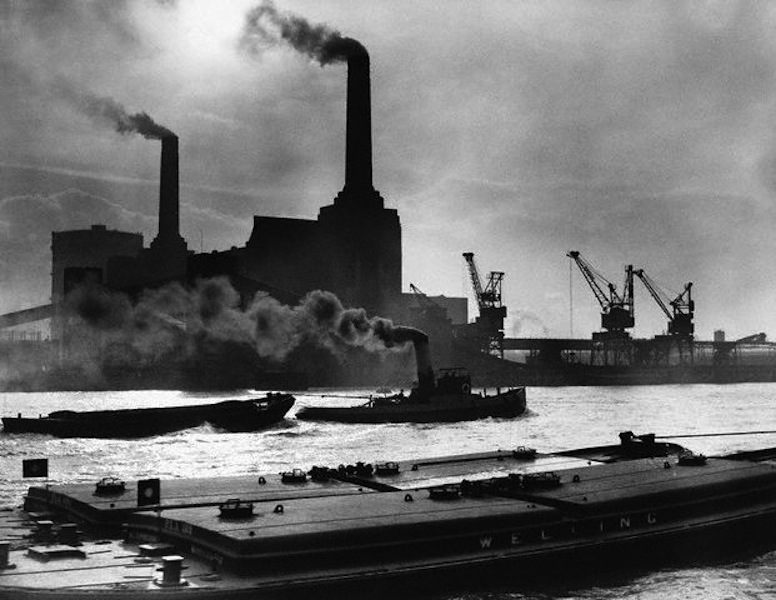 At a whopping 560 feet wide and 338 feet tall, Battersea Power Station was, and remains to this day, the largest brick building in Europe (just to put this in perspective, it's roughly 15 London double-decker buses standing nose to nose, and 24 piled on top of each other!)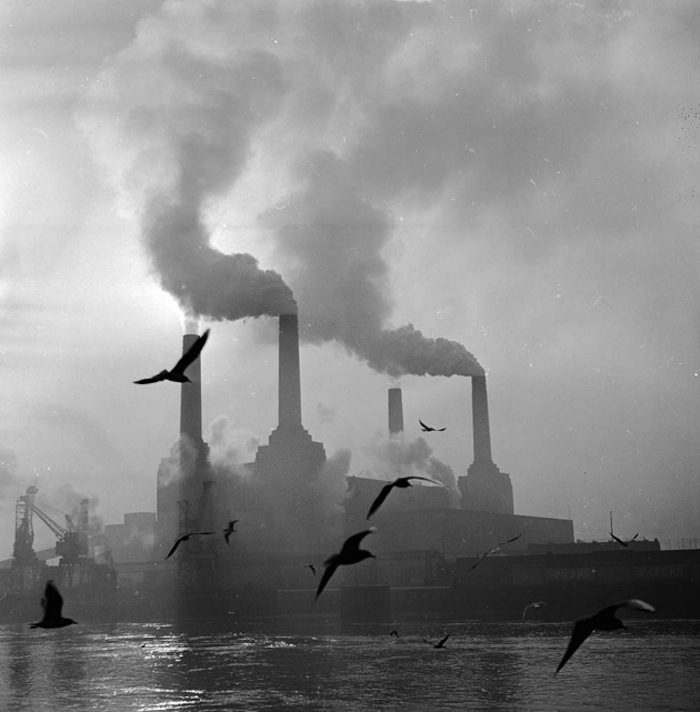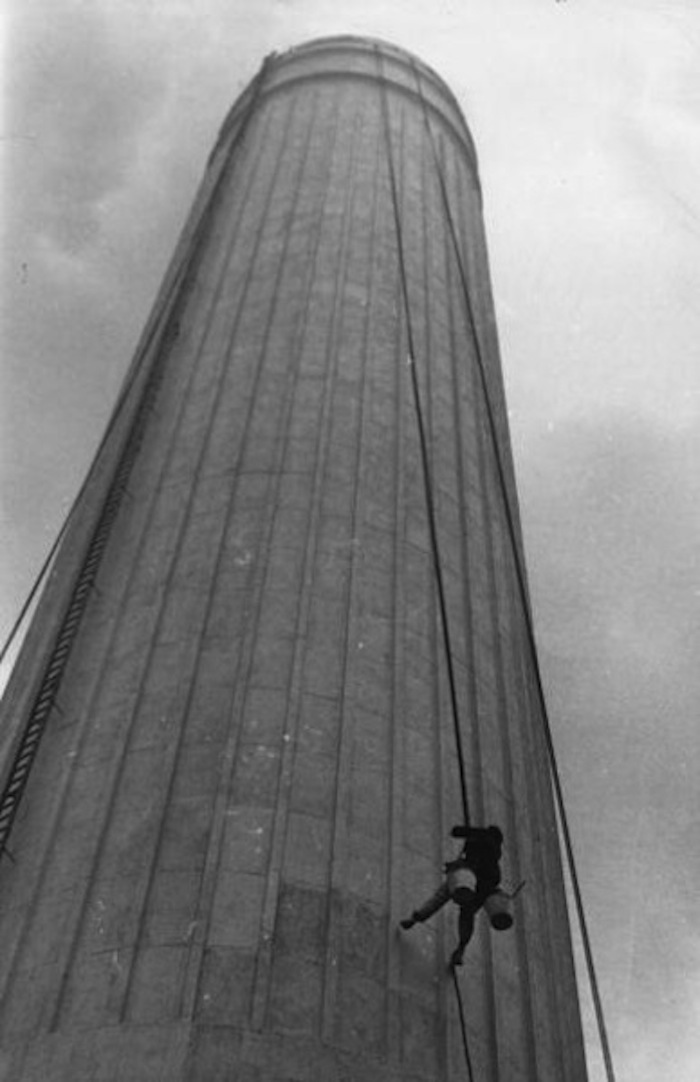 (Not your average chimney cleaning).
Photos found on (c) Getty Images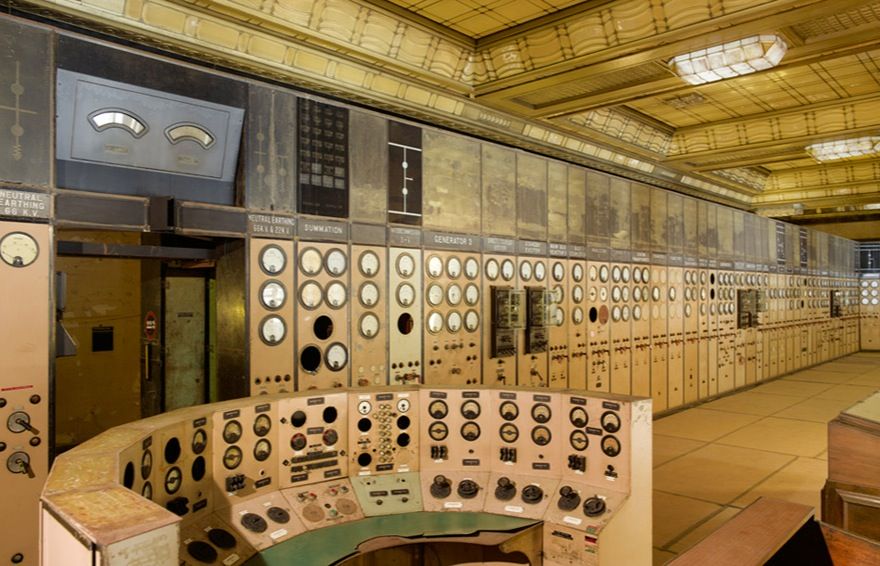 You can imagine it was once humming with the buzz of workers and men in white coats striding to and fro among the controls…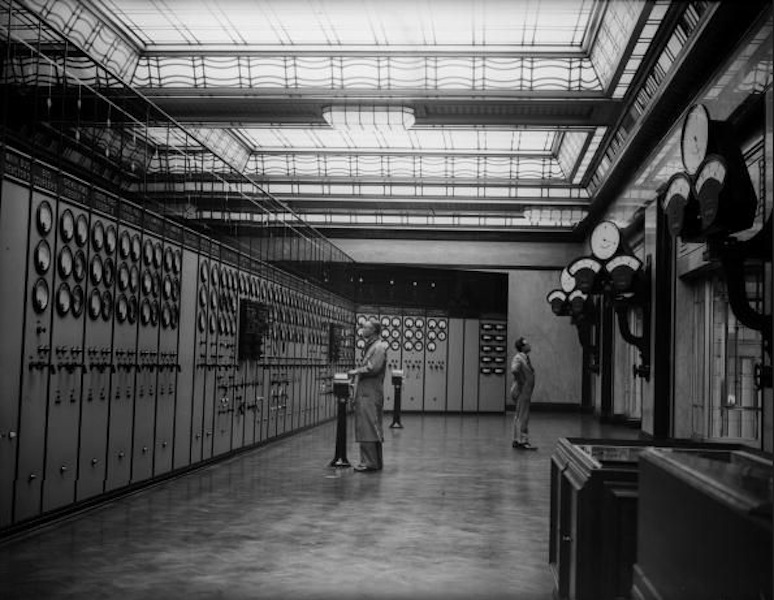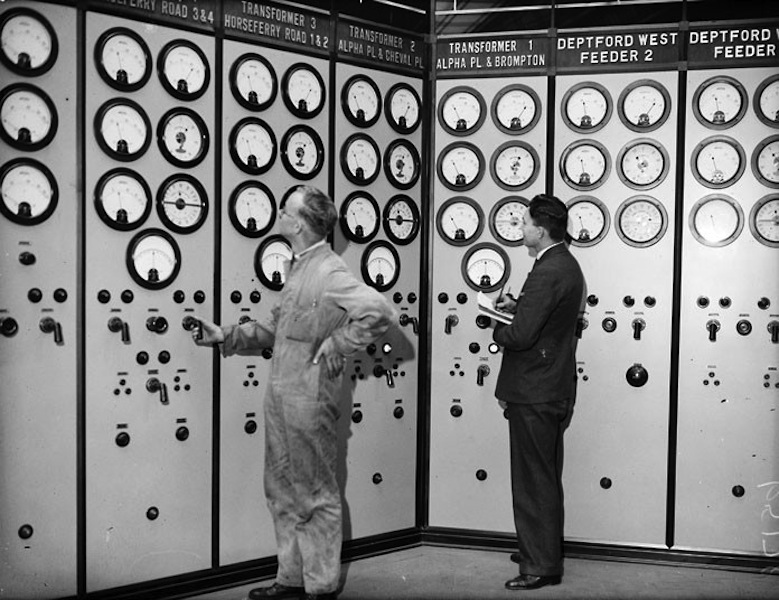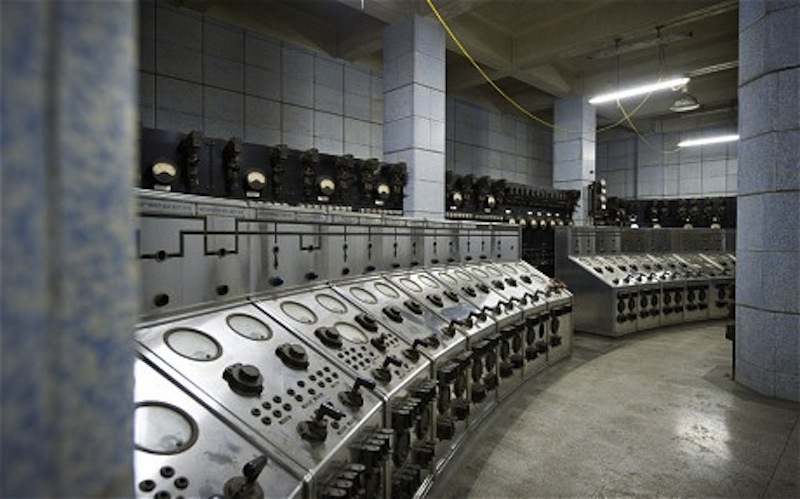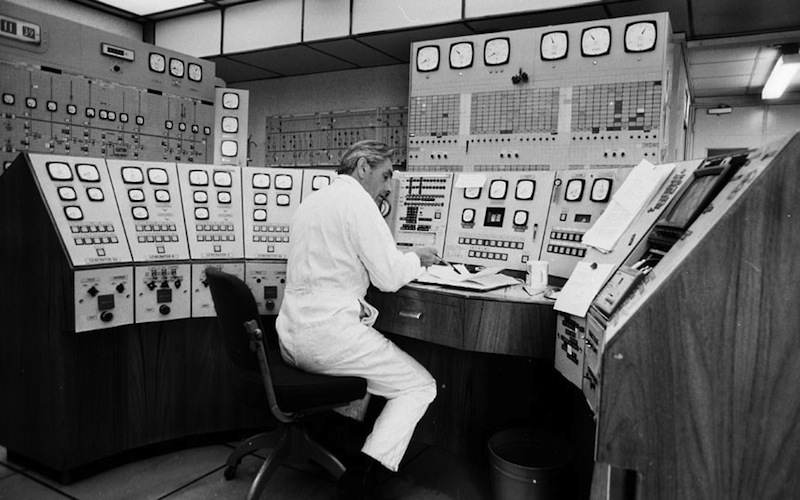 Photos via Flickr
The station survived some near misses, coming through a serious fire and WW2 relatively unscathed. It went on to feature in popular songs, films and artwork throughout the 60's and 70's.
But when production finally stopped altogether in 1983, the huge power station was abandoned. Numerous plans were proposed to redevelop the monumental structure, including conversion to a football stadium and a theme park, but one after another they fell through. It has stood empty and roofless ever since as one of London's most impressive of crumbling architectural relics.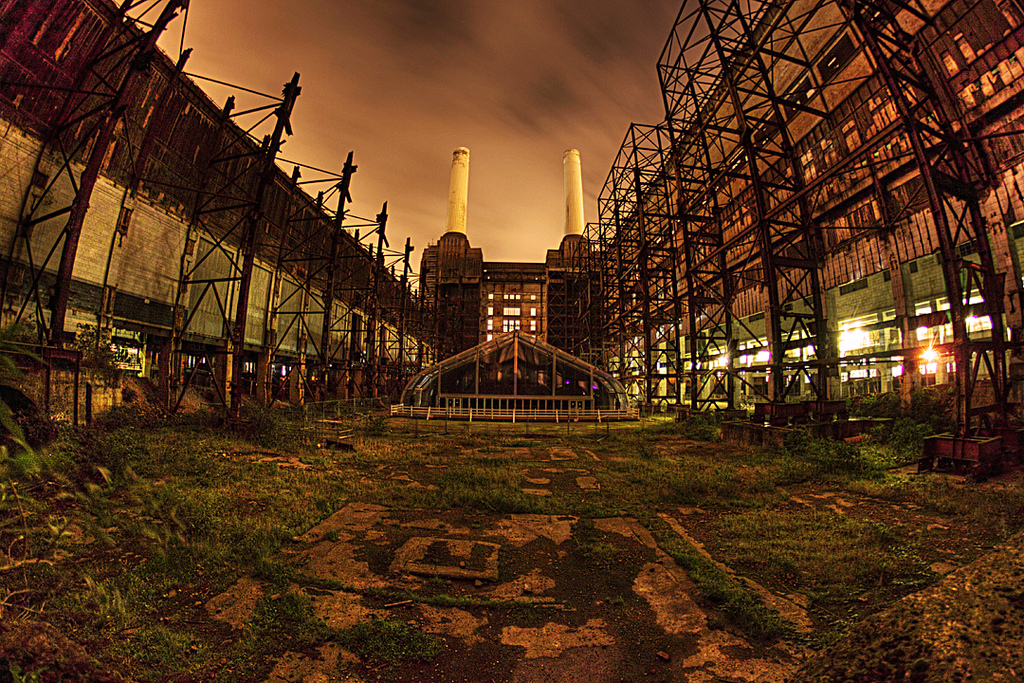 Above: (c) Shando / Below: (c) Adam Slater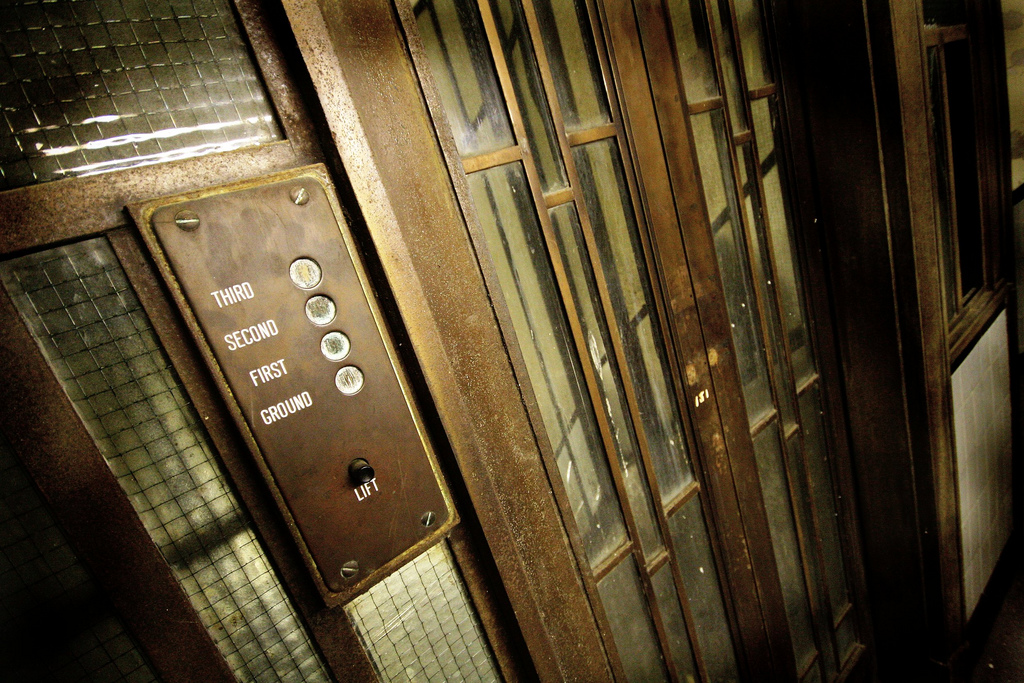 Thankfully, in 2012, a Malaysian property tycoon bought the power station as part of his ambitious renovation project. It's now set to house not only a cluster of lavish apartments, but also a grandiose shopping mall and several eateries, all topped off with a panoramic rooftop garden.
Care to take a virtual tour?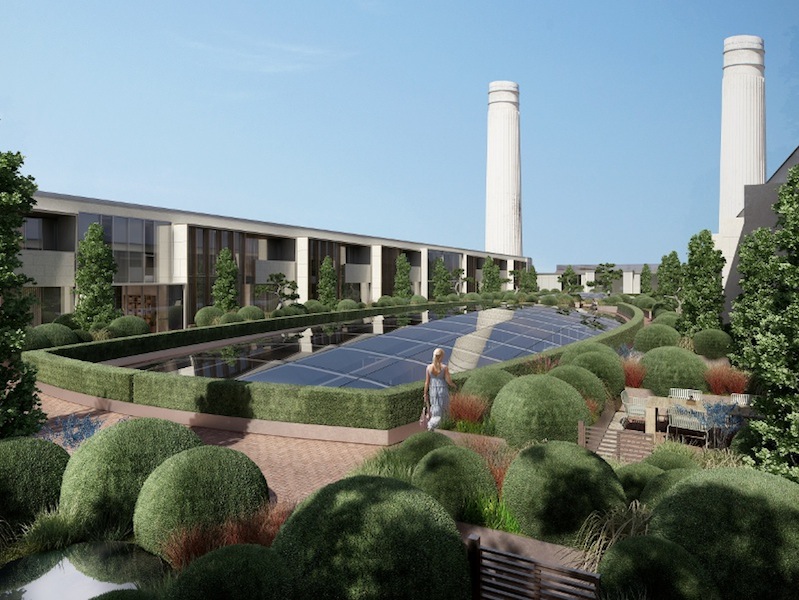 Many of the power station's original art-deco features have been preserved and will remain part of the station's structure, such as these large-scale wall adverts from the 1930's…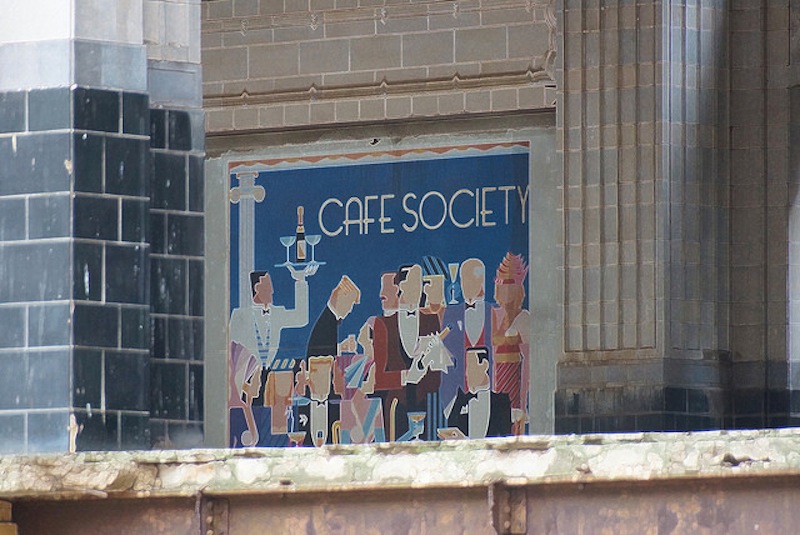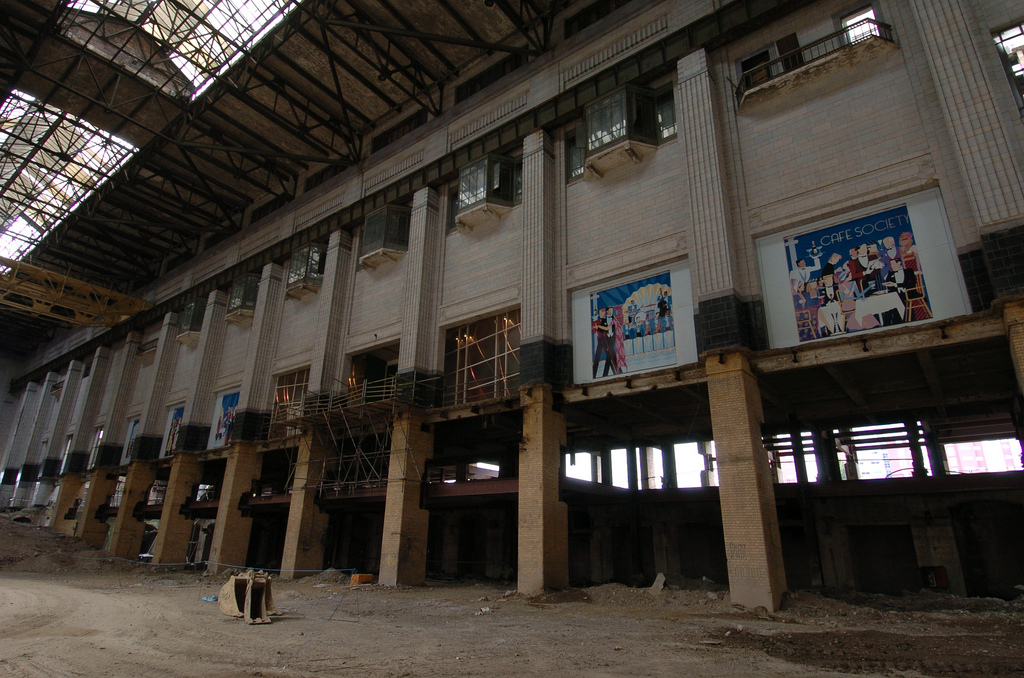 The old windows have also been saved and built into the design…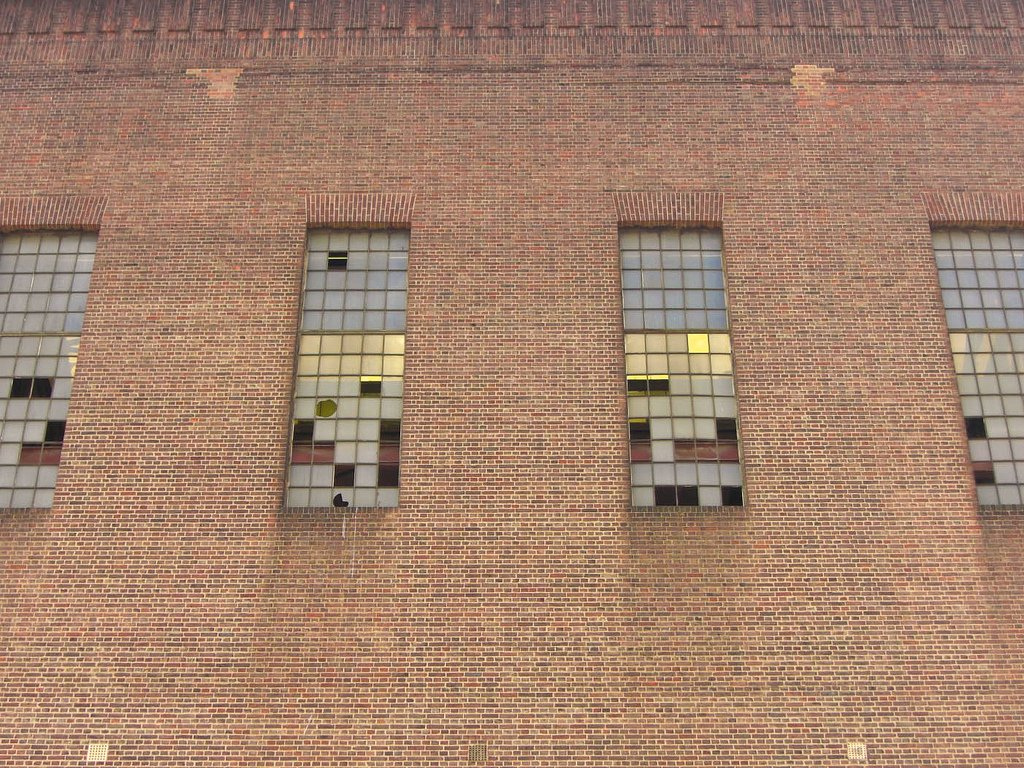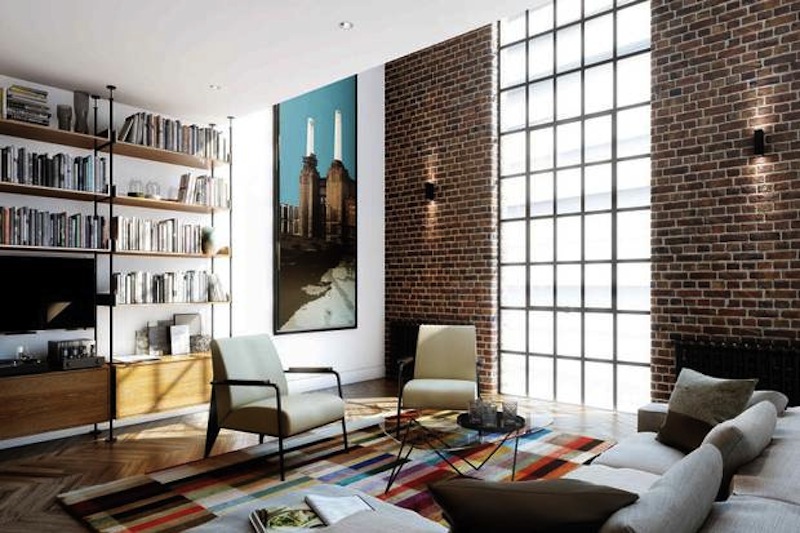 As well as these skeletal cranes, originally used for unloading coal onto the jetty….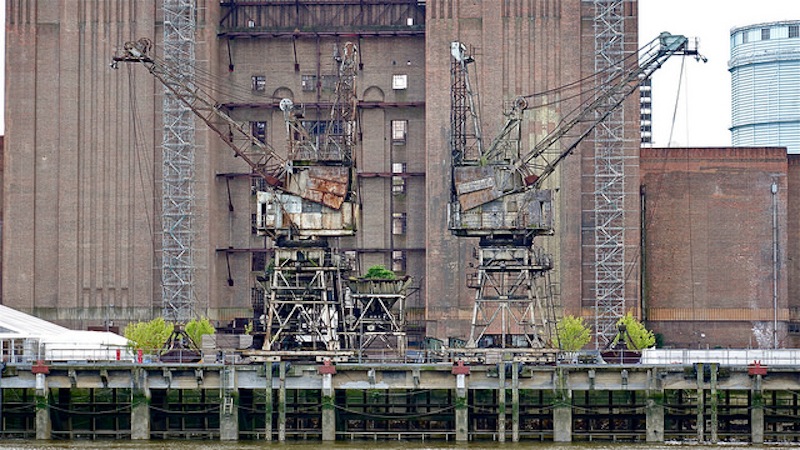 The iconic chimneys however have a more complicated renovation process..

All four of Battersea Power Station's Chimneys will be painstakingly dismantled and rebuilt.
Each new chimney will be visually identical to the original, the only difference being that the new chimneys will use a more modern pattern of steel reinforcement within the concrete.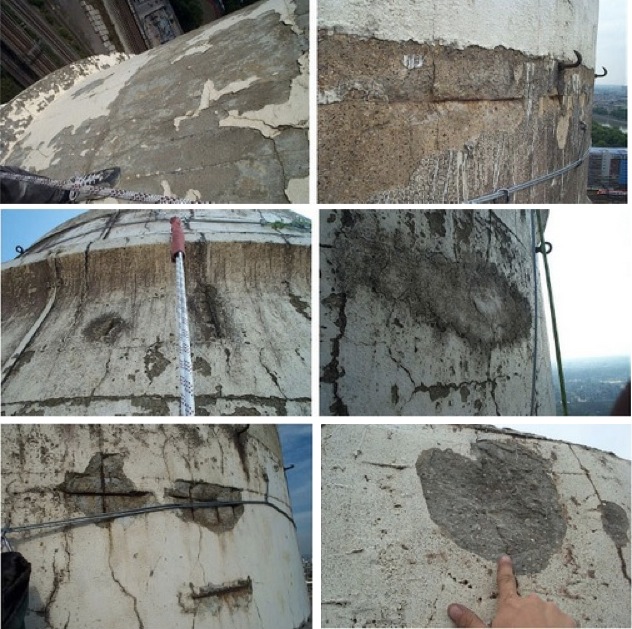 After half a century in service, the years have taken their toll on the chimneys particularly. The combination of sulphurous emissions and exposure to the weather has meant the steel reinforcements in the chimneys are corroding and the concrete cracking and disintegrating.
"Following exhaustive surveys and testing by leading experts it was found that any refurbishment of the existing chimneys would only ever be a short-term fix and not actually prevent the chimneys from continuing to deteriorate". Dedicated to ensuring the chimneys remain a London landmark for generations to come, you can find out lots more on how the chimneys will be restored here.
Finally, let's take a peak at one of the flats for sale…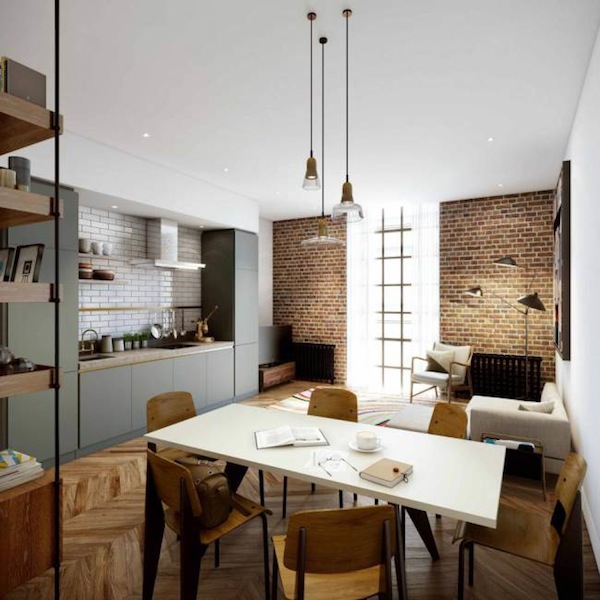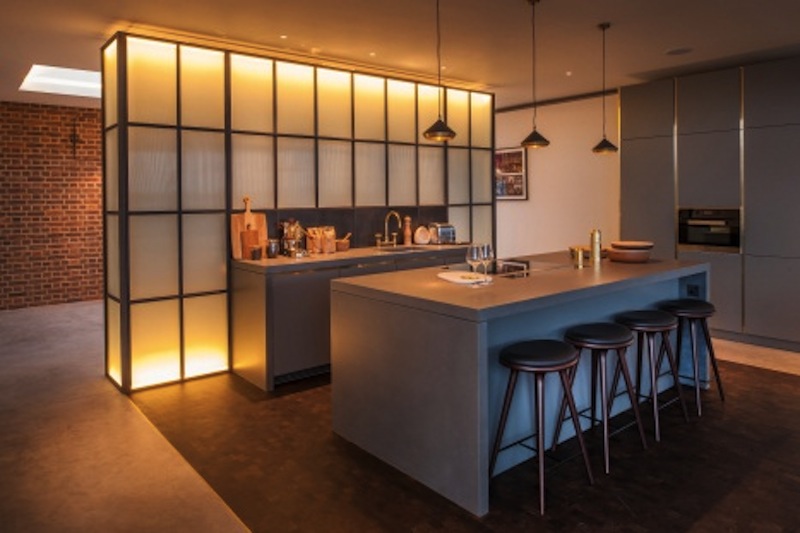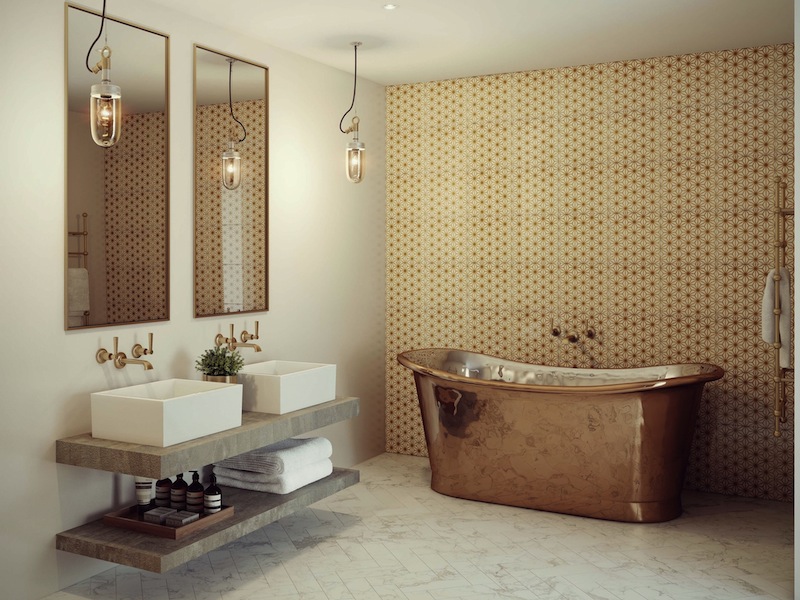 Of course, a slice of London's most famous conversion comes at a price. One of these gorgeous flats will set you back anywhere between £500,000 to £4.5 million, so you'd need a pretty hefty pay packet to purchase your own piece of power station history. Until then? A girl can dream.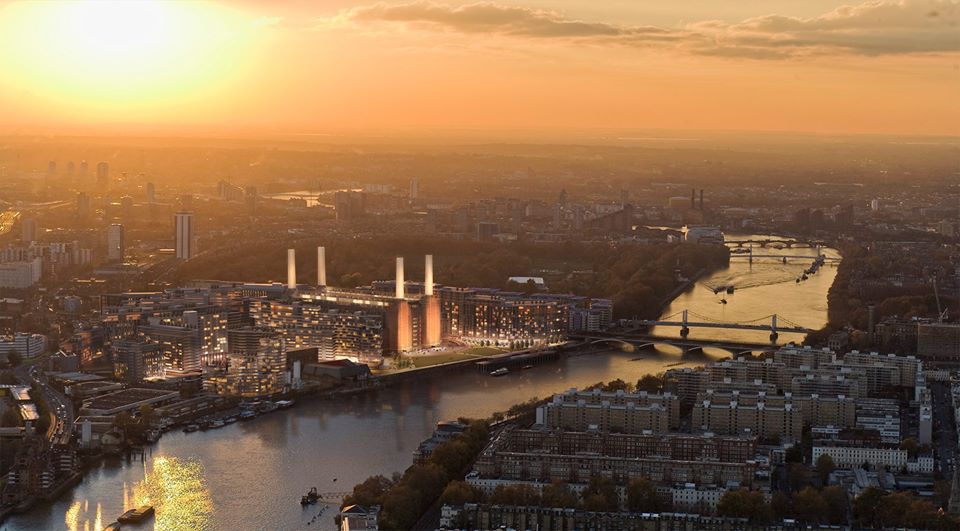 Discover the Battersea Power Station website.
By Frances Scott