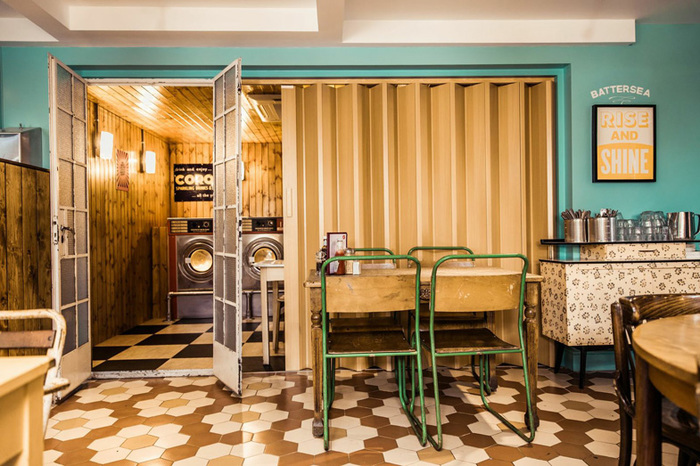 I'm guessing every keyword in that title had you at hello. Secret, seventies, hidden, retro, laundromat café– yep, I like to think I'm starting to get a feel for the sort of things that float your boat. So let's get straight to it and hop over to London for a moment to check out this spot I've been eyeballing every since it was nominated for the Restaurant Bar & design awards this year…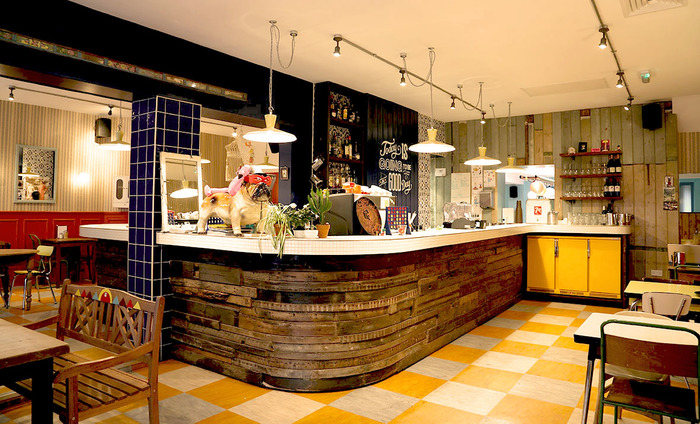 We're inside The Breakfast Club, our secret speakeasy's facade. Posing as a charming retro laundrette café (although it does happen to conveniently serve up all-day pancakes, milkshakes, burgers, waffles and eggs served every which way)– something a little naughtier awaits…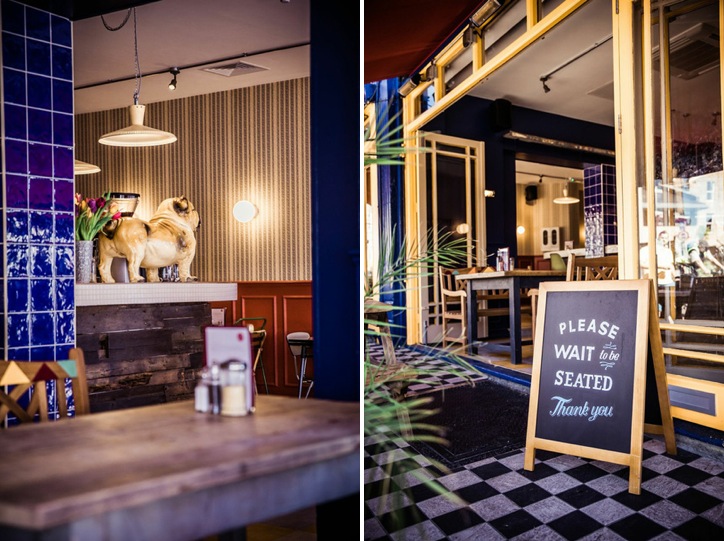 Through a secret sliding door in the Breakfast Club's 'laundrette'…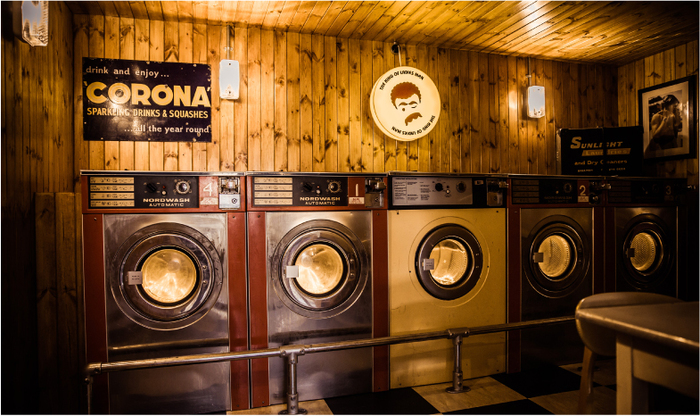 Welcome to The King of Ladies Man, a kitsch-tastic speakeasy bar where they worship Tom Selleck's moustache.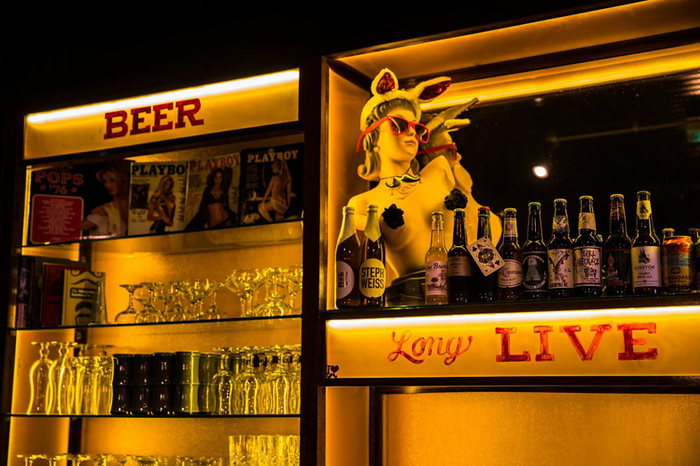 Think seventies playboy pad with umbrellas in your drinks and the added bonus of a menu featuring items such as mac n' cheese, grilled corn on the cob or fish n' chips that will start to call your name after a few disco cocktails with names like 'Mr. Miyagi'.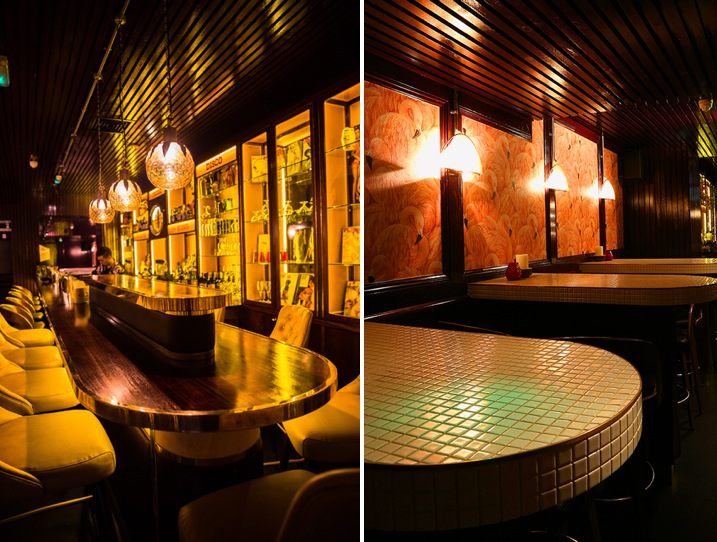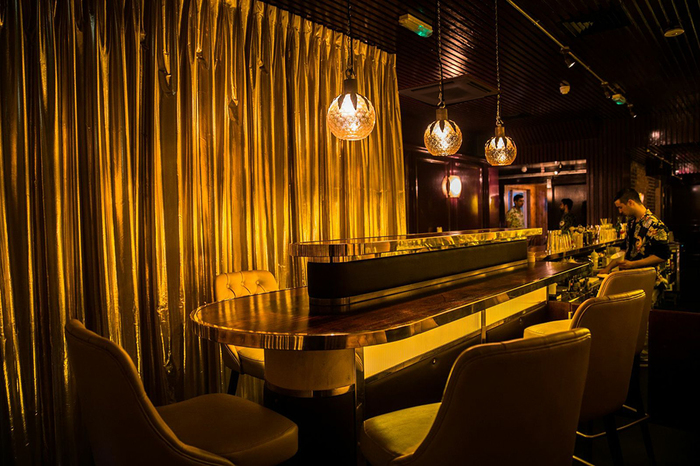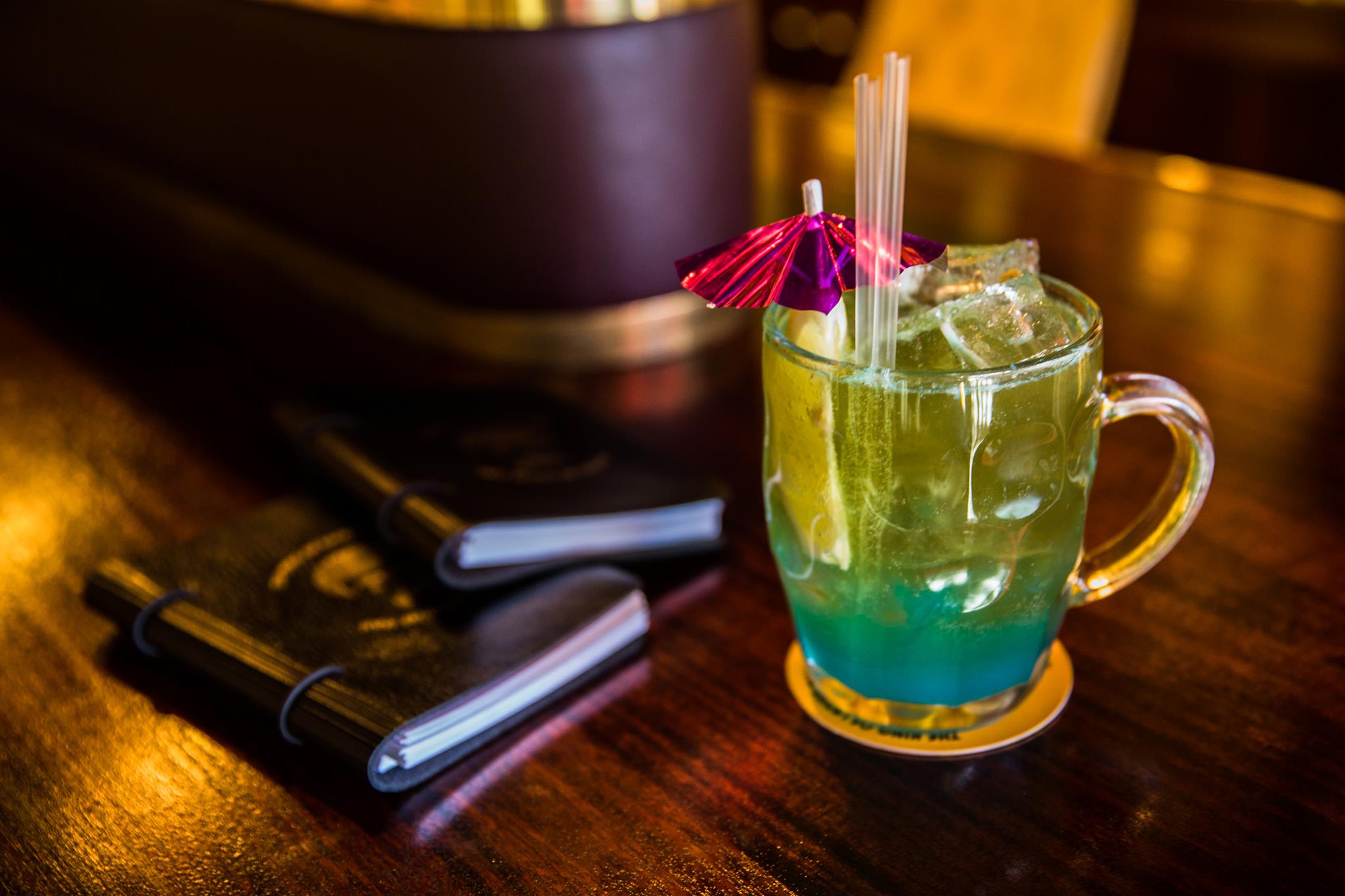 This nifty little joint is a part of a group that's been popping around London in recent years. The Breakfast Club now has seven locations, each as quirky as the last.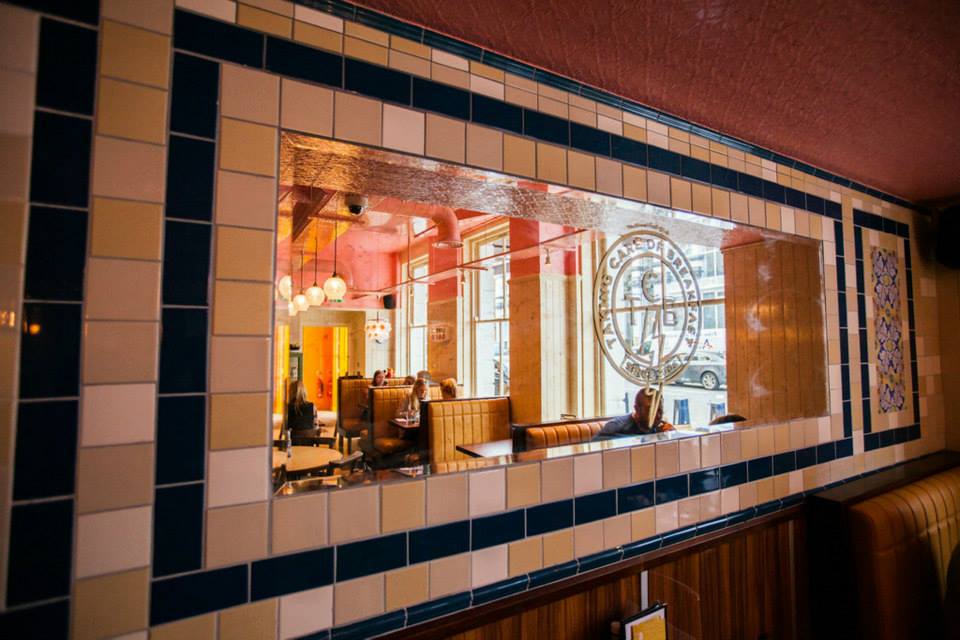 Three of them of hiding speakeasy bars. The location in Spitalfields hides its bar 'The Mayor of Scaredy Cat Town' in the basement through an entrance inside a Smeg fridge. If you can't find the fridge, just mention to the staff you're 'here to see the mayor'.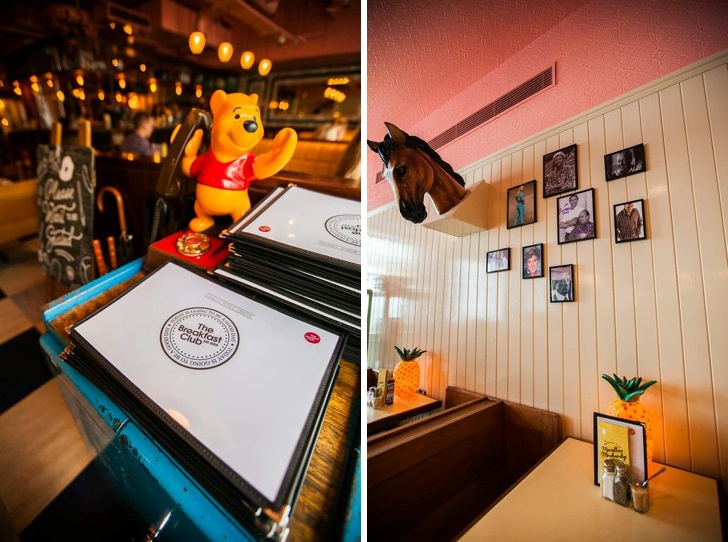 Then there's Call Me Mr.Lucky bar hidden beneath the Breakfast Club in London Bridge (pictured here). Tell staff 'I'm here to get lucky' and you'll be led down to a debaucherous den with glowing lanterns and secret alcoves. Cocktails are anything but ordinary at these secret London bars. Try the Pea Diddy, made with fresh pea & horseradish and 3 year old El Dorado rum. Or perhaps the popcorn infused Monkey Shoulder with maple syrup and wheat beer will get you going for the night.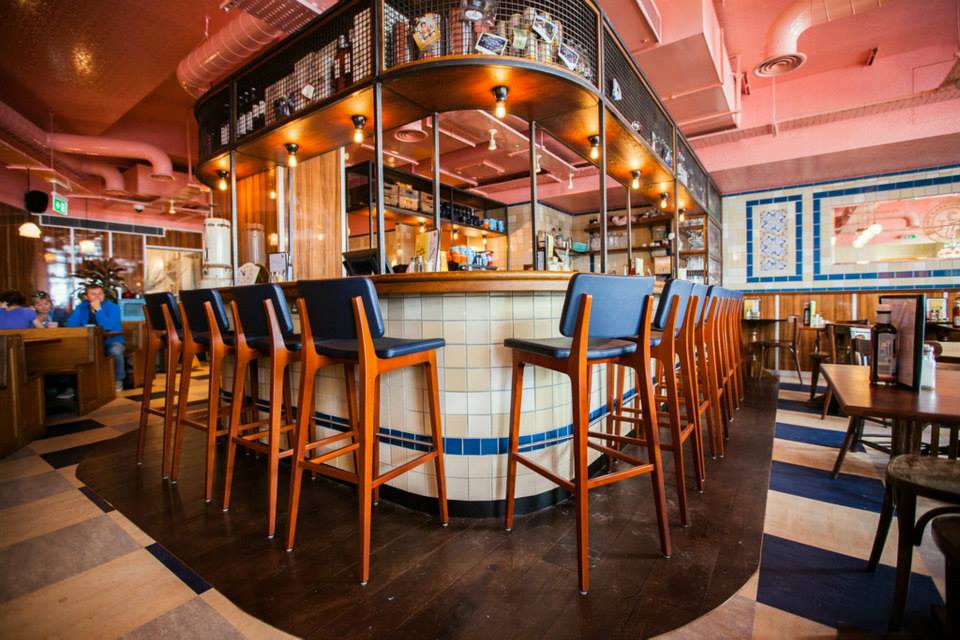 Having said all that, the food at all-day The Breakfast Club is pretty killer too…
Providing you have an appreciation for the occasional serving of kitschy British favourite, baked beans and waffles!
Or perhaps these chocolate black forest pancakes with boozy cherries will do it for you.
Discover The Breakfast Club and all its secrets here.