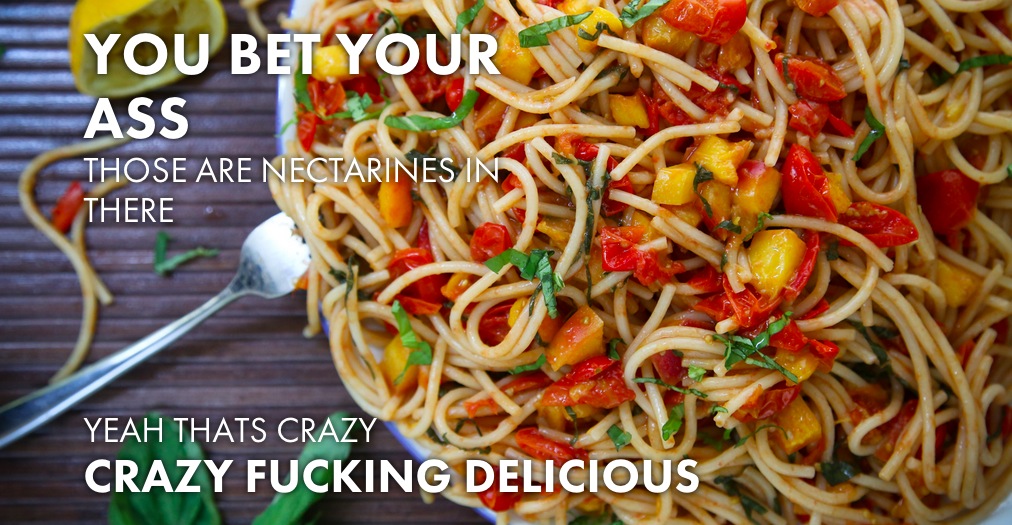 This is not Martha Stewart cooking. And these are not your average recipes. Today I'd like to share with you a place for individuals who want to cook without the BS– as in without the complicated, pretentious cooking instructions and without all the unhealthy crap we'e used to putting in our body. 
For example, take these excerpts from the above recipe Late Summer Tomato Nectarine Pasta:
Cook the pasta according to the package directions or your instincts, whateverthefuck you normally do […] Throw in the cherry tomatoes and cook those little fuckers until they start to shrivel up a bit, about 4-5 minutes […] Yeah, garlic and nectarines. Calm the fuck down and just trust the method […] Serve right away with some extra basil on top so it looks legit as fuck.
Welcome to the Thug Kitchen Motherfucker. 
(Yeah, I'm not even going to censor this shit).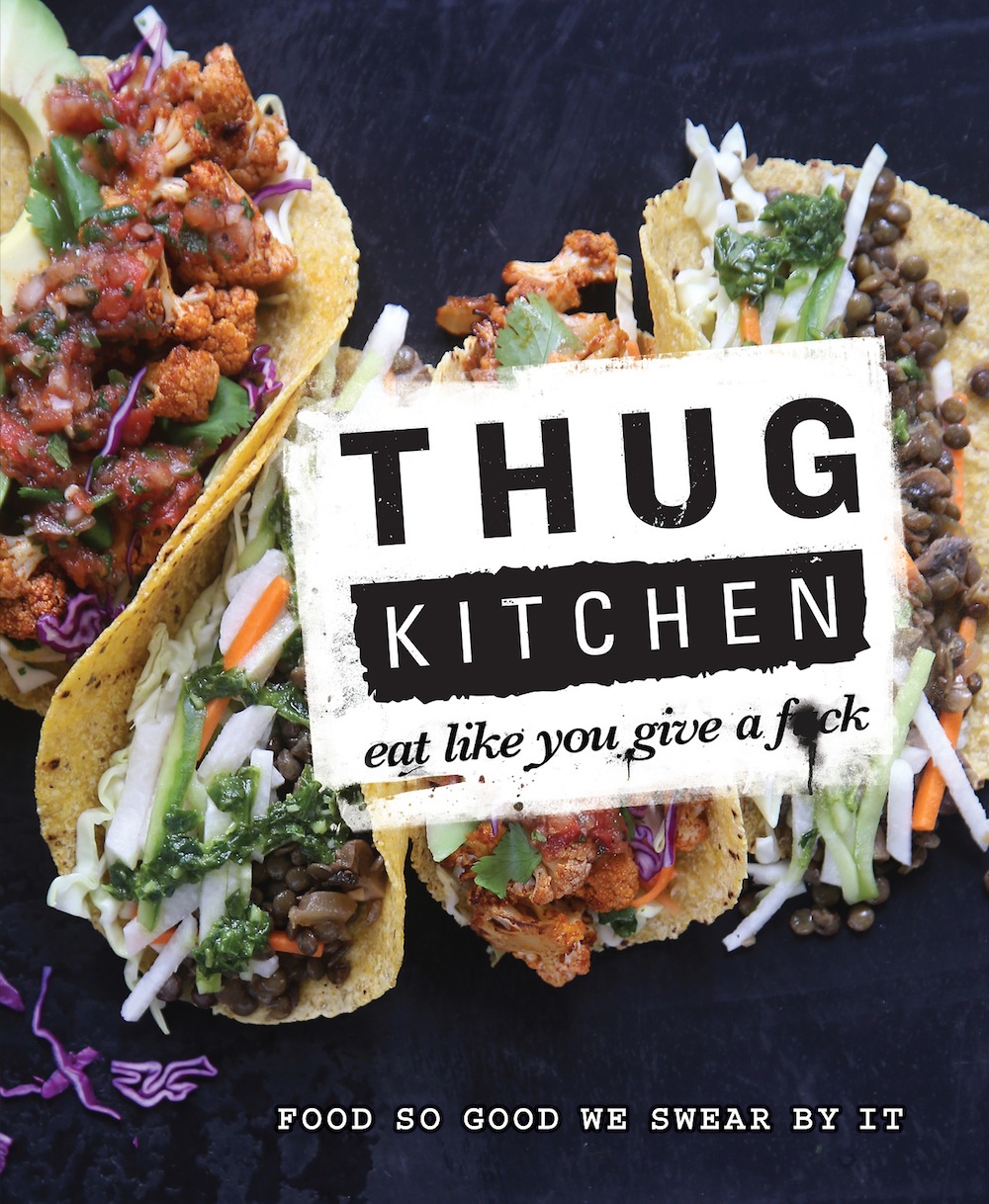 Calling themselves "the only website dedicated to verbally abusing you into a healthier diet", Thug Kitchen's aim is "to help your narrow dietary mind explore some goddamn options so that you can look and feel like a fucking champ." The site regularly posts new recipes which are all plant-based and vegan friendly. But hold the fuck up (sorry, I'll go wash my mouth/ keyboard after this)– that doesn't mean you have to hunt down a dozen exotic ingredients just to eat better. Also, most ingredients can be easily substituted for meat-eaters
They way they see it– "everyone deserves to feel a part of our push toward a healthier diet, not just people with disposable incomes who speak a certain way. So we're here to help cut through the bullshit …We've got a big table and everyone is welcome to it."
Oh and they have a cookbook coming out next week you can pre-order, appropriately named "Eat like you give a fuck".
Just to give you an idea of how much more fun cooking can be with a whole load of F bomb-laden recipes, I've picked out some of the most badass ones from Thug Kitchen's online recipe archive and picked out a few of my favourite lines from the cooking instructions…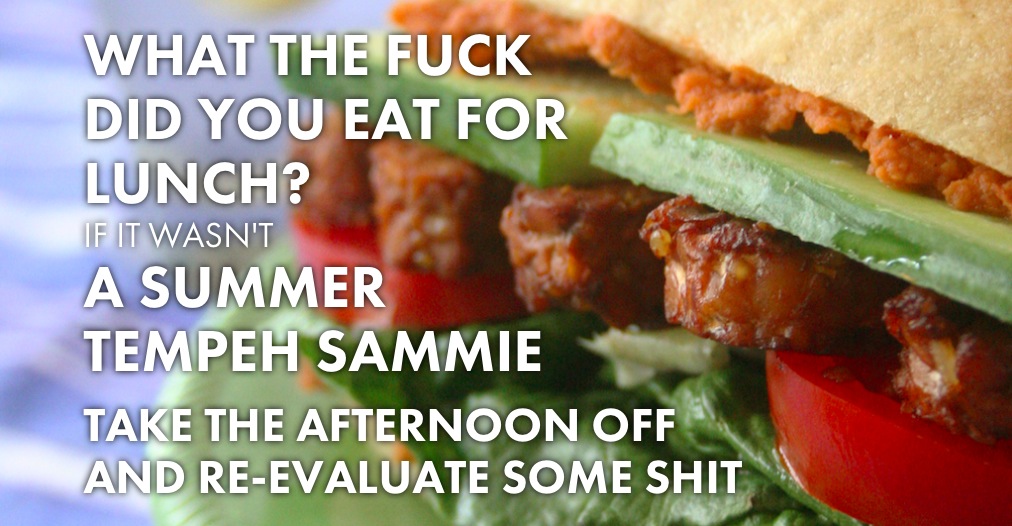 Put the tempeh in a shallow container like a pie pan or some tupperware, I don't know what kind of shit you have in your kitchen […] It can marinate for up to an hour but if you let it go too long it can taste really fucking salty so keep your eye on the clock.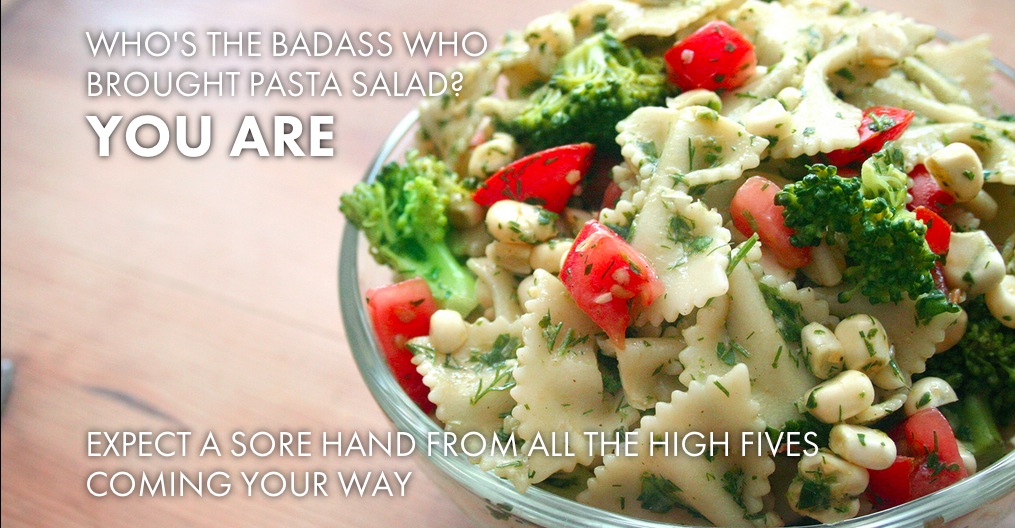 In the last 2 minutes of boiling the pasta, throw the broccoli in there. No need to cook those sons of bitches separately […]

You can serve this at room temperature but I like to chill the motherfucker in the fridge for a couple hours.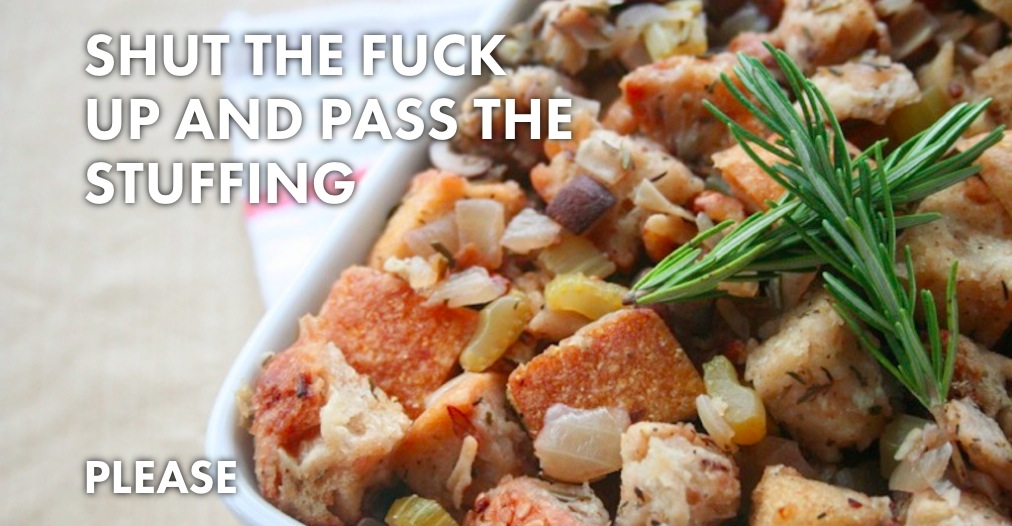 I used a combo of sourdough and whole-wheat loaves because that is just the shit I had available at the time. Use whateverthefuck you want. Just make sure it's stale as a motherfucker, almost like croutons.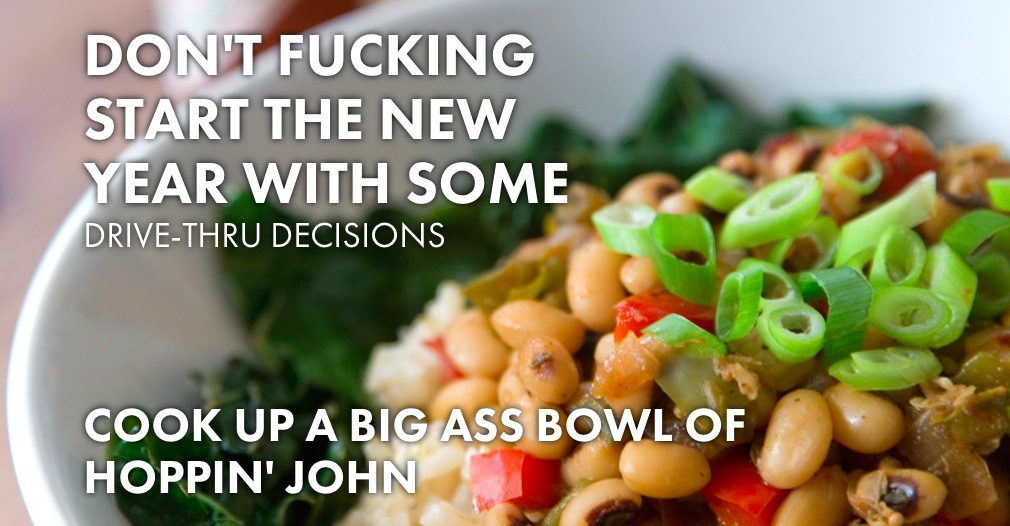 If you prefer it hot then keep some of the seeds in. Keep all of the seeds if you want, I really don't give a fuck.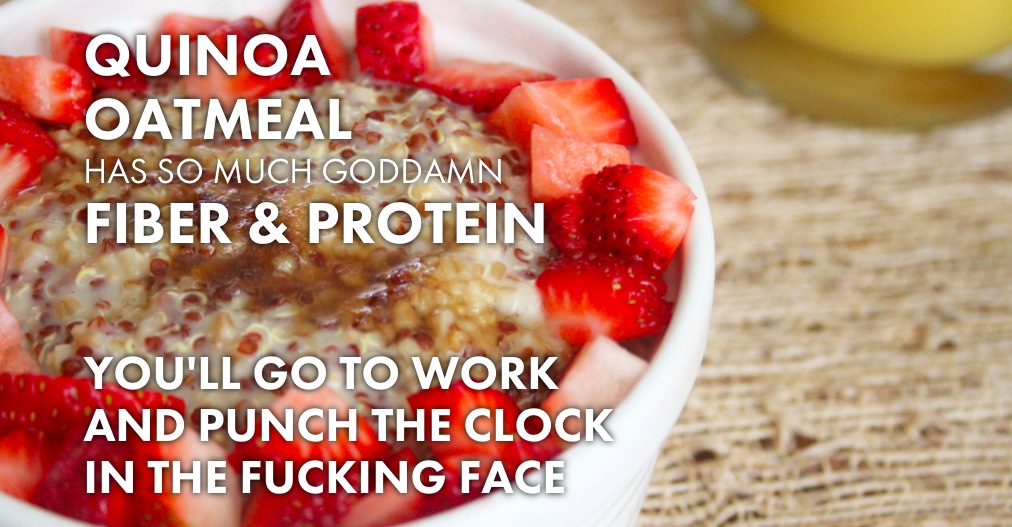 Add the quinoa and the water and bring it all to a boil (this won't take long because the water should already be hot as fuck). Go check your tumblr or Facebook shit while it cooks for about 20 minutes.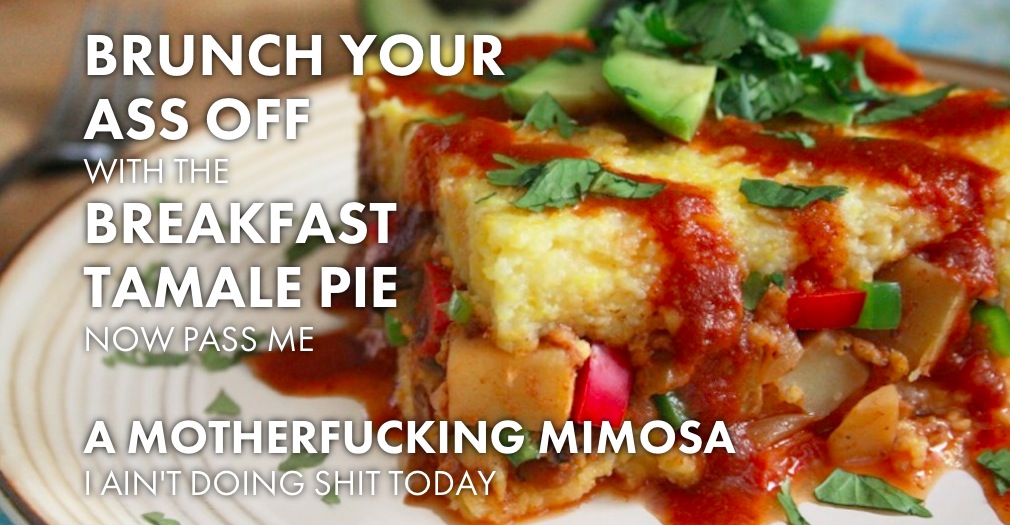 I don't really give a damn that you slept through breakfast. That's no excuse to eat cold pizza wheneverthefuck you eventually drag your ass outta bed. You're blurring meal times, nothing wrong with that. But don't go wait in a fucking line at some pretentious restaurant that overcharges for breakfast food. Grab a mimosa and BRUNCH LIKE A FUCKING BOSS […]

If they start to stick to the pan, your instinct might be to add more oil but FUCK THAT. Just add some splashes of water instead.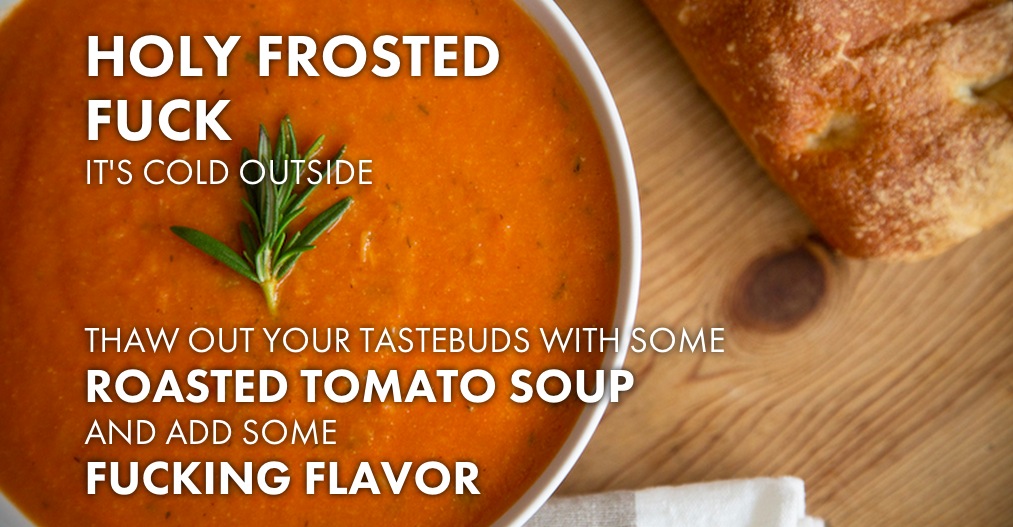 Add a small pinch of salt over the tomatoes and roast all that in the oven for 30 minutes. If you can't remember to check the clock, set a timer. If you can't do either then why the fuck are you in the kitchen with sharp objects? […] Serve hot with some bread so you can mop your bowl clean when your spoon becomes fucking useless.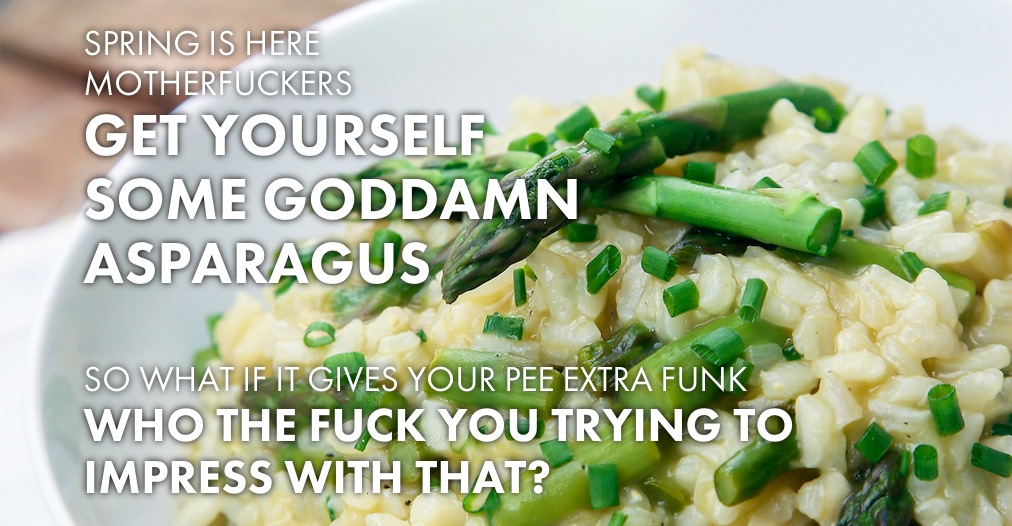 Cut off the tough ends because those woody sons of bitches will ruin everything […] 

This helps make your risotto all creamy SO DON'T SKIP THIS SHIT.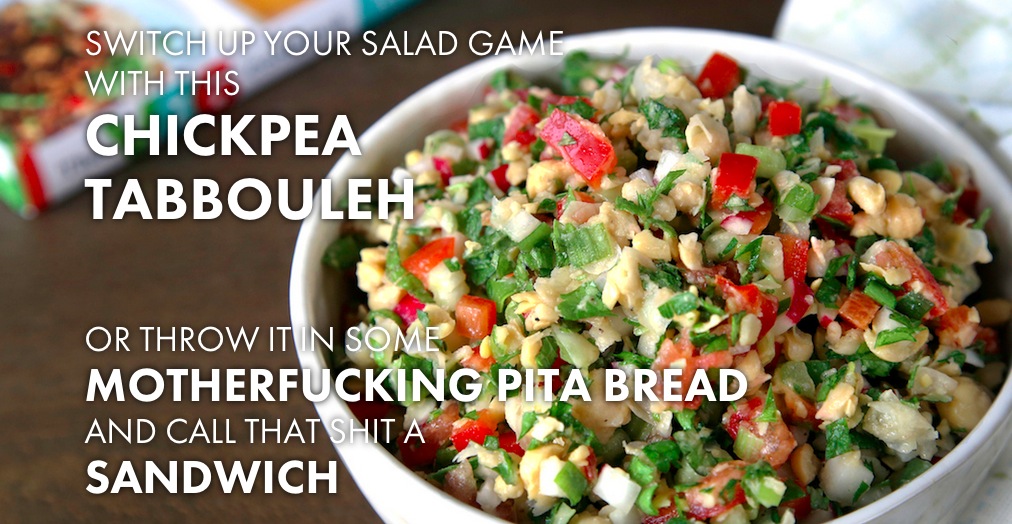 Taste and add more lemon juice, salt, pepper, you know, whatthefuckever you think might be lacking […] Some beans can be left whole, don't fucking stress about it.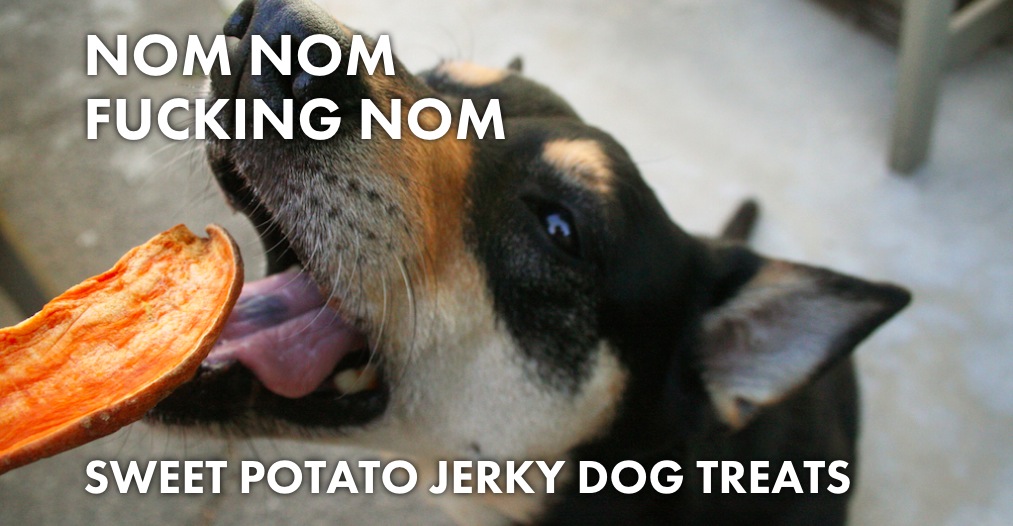 Cut the sweet potato into slices lengthwise about 1/8 inch to ¼ inch thick. Don't get out a fucking ruler, just cut that shit so it is half as thick as a slice of bread […]

Let them cool and then show your dog you fucking love them.
Still no down with the Thug Kitchen? Check out this more respectable trailer for the cookbook…
And since I'm on Facebook so goddamn much, I'm following their Facebook page so the recipes come to me.
This way to the Thug Kitchen.