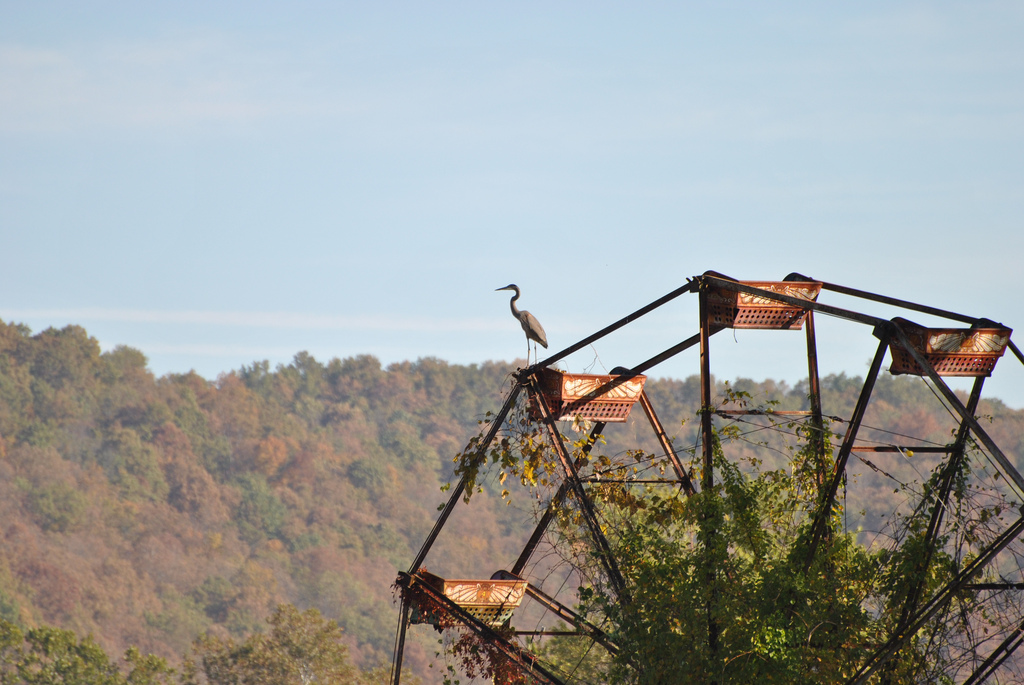 Just another abandoned American amusement park? Not really, because this one gives tours … at night … on Halloween. Oh, and constant unexplained activity suggests the place is very much haunted, very much cursed and certainly, no place for children.
In 1926, a man by the name of C.T Snidow purchased a plot of land at Lake Shawnee, Virginia, not quite aware of its history. He turned it into an amusement park called Wild West shows with a grand ferris wheel, a giant circle swing, water rides, a racetrack and various carnival stands along with cabins for guests to stay in during their summertime retreat. Business was good until in the 1950s when tragedy struck.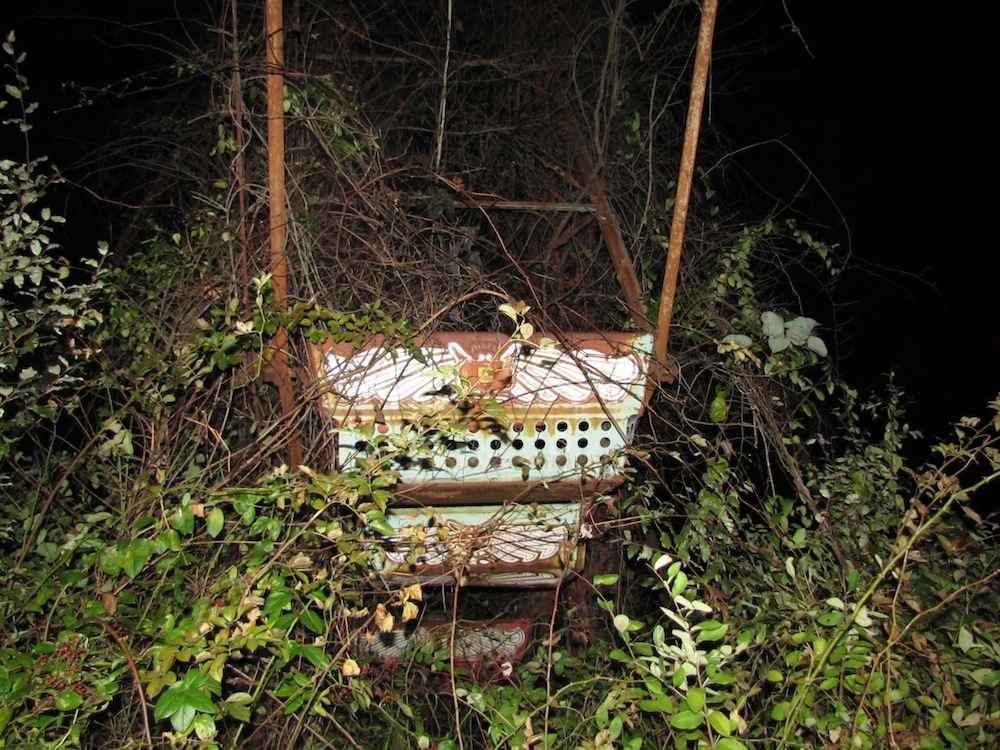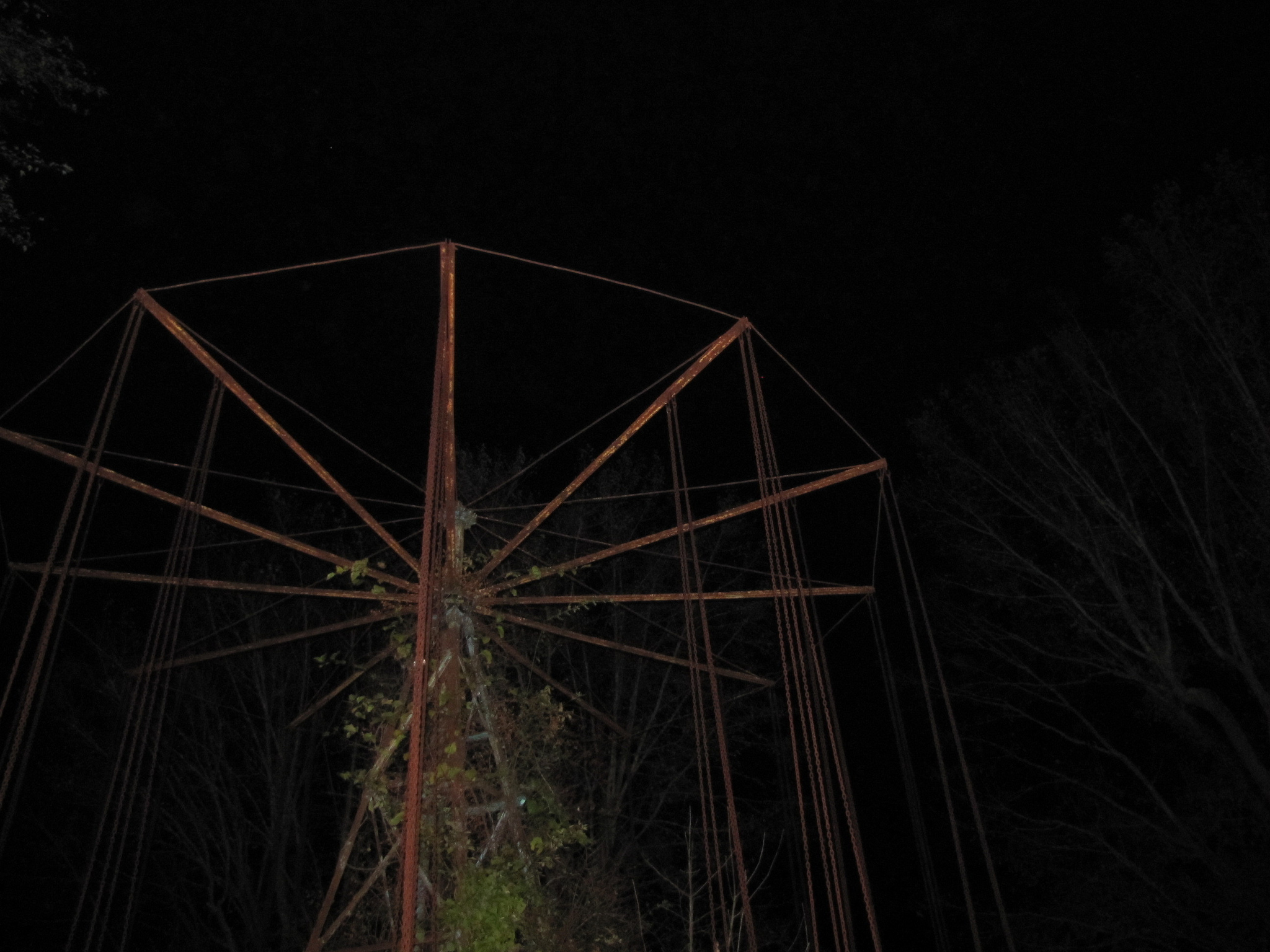 Two separate incidents occurred in which a young boy mysteriously drowned in the park's swimming pool and soon after, a little girl met her tragic end on a ride when a soda delivery truck drove into the path of the circle swing, killing her upon impact. Local legend suggest the park's rides took at least six lives, which can't be confirmed, but needless to say, the park eventually closed in 1966 and no one returned for decades, leaving the rides to rust and rot.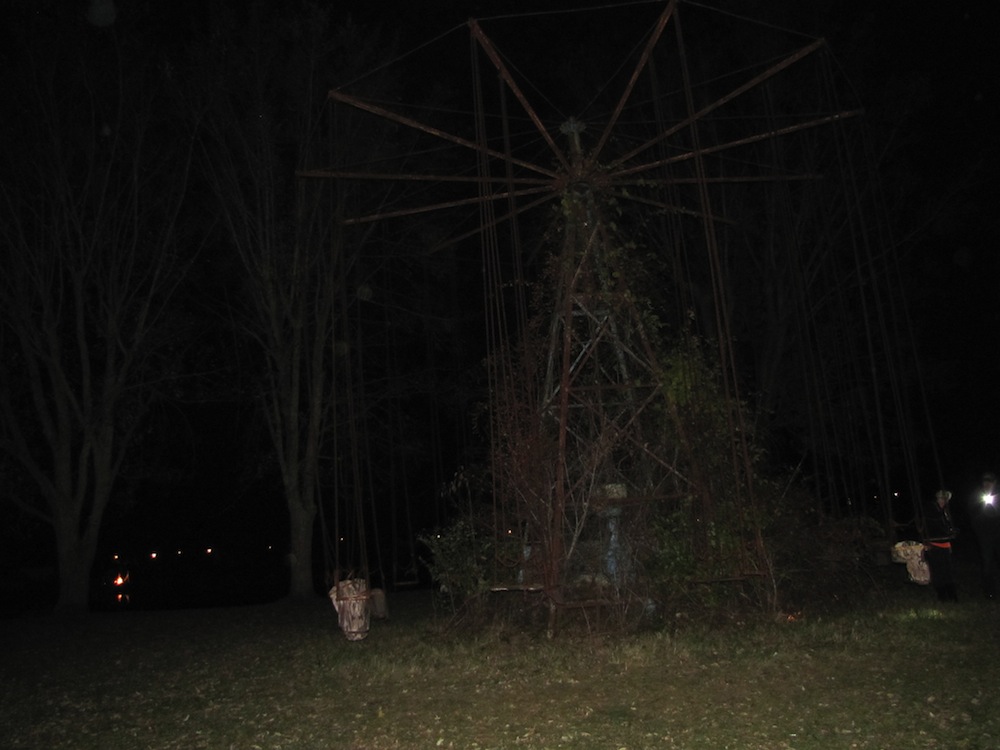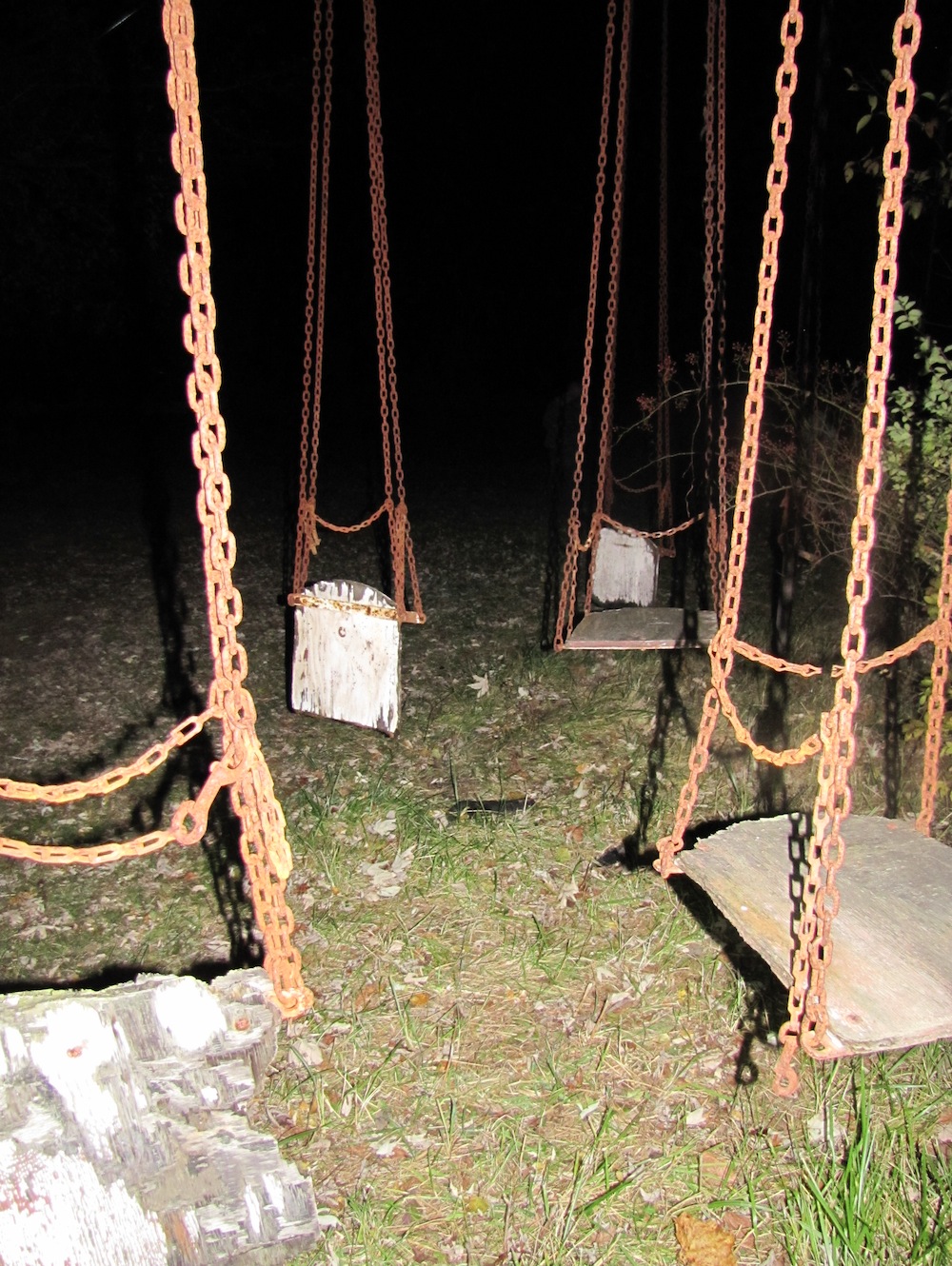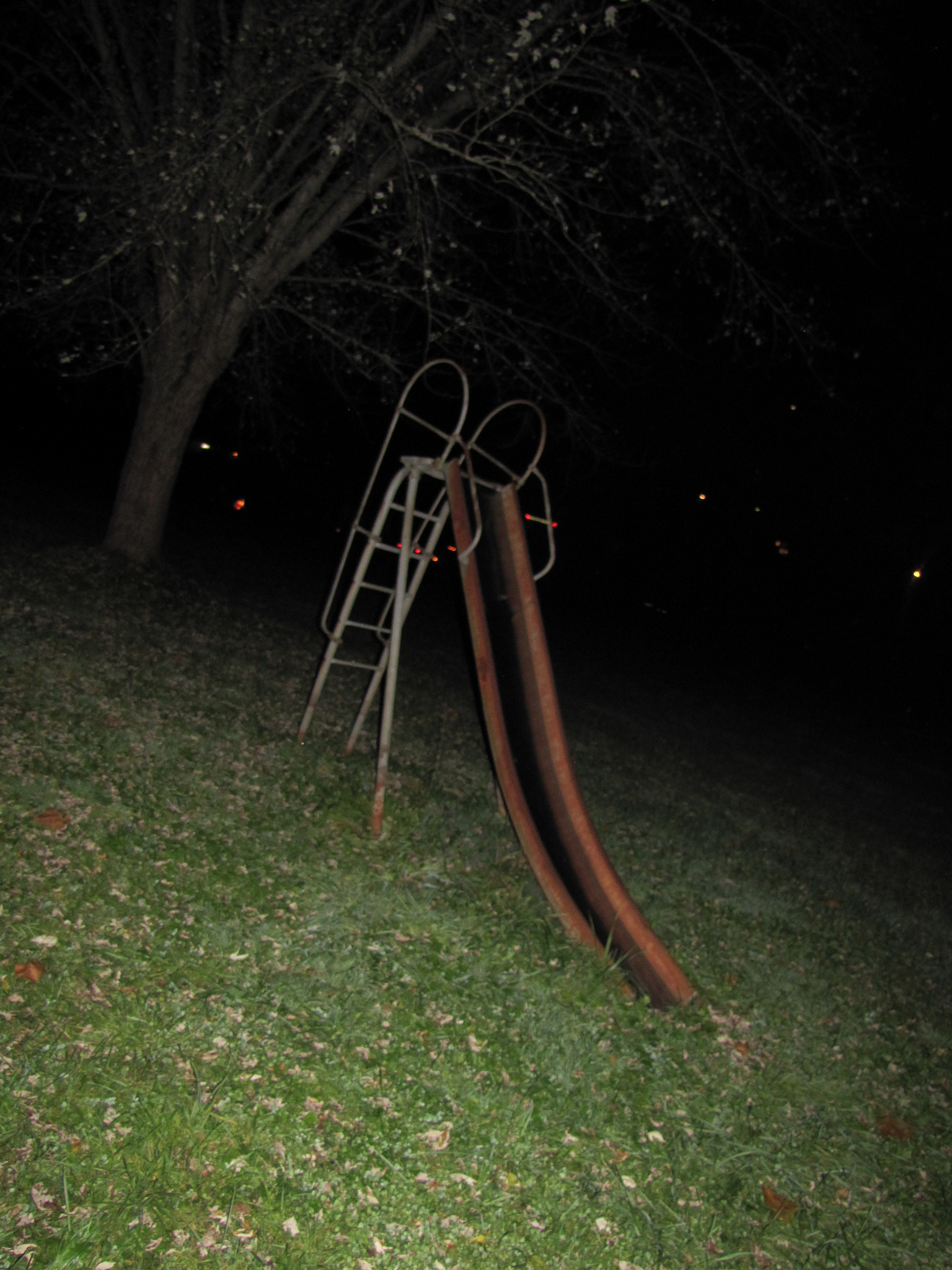 In 1985, a property developer who had worked at the park in his youth bought the land with intention of selling it off as residential lots. While developing the land, he began uncovering some disturbing truths about the foundations of the park. The site had literally been built over the bones and various artifacts of a Native American culture that had once roamed its fields. Further investigation uncovered a total of thirteen bodies, most of which were children.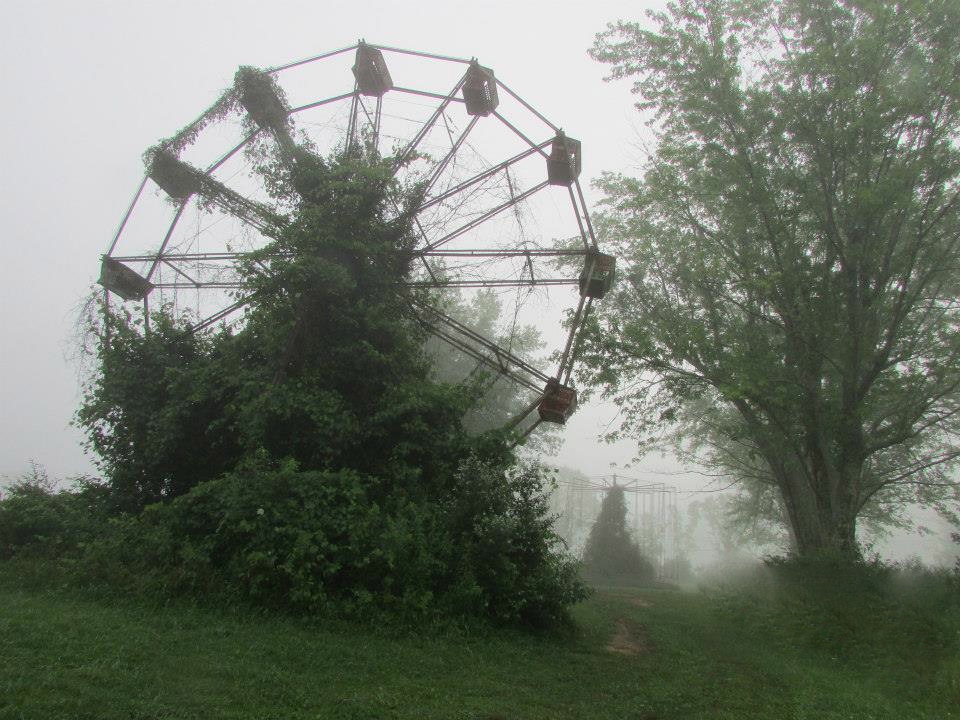 Upon this discovery, the owner decided to abandon his residential development plans but instead went ahead and re-opened an amusement park. It lasted three years before once again closing its doors. Reports of paranormal activity were and still are all too frequent on the grounds, varying from unexplained sounds to sightings of a young girl in a pink dress and a male sitting in the ferris wheel car at the 9 o'clock position. Visitors have often claimed to see the carnival rides moving on their own.
So with all that in mind, anyone interested in booking an after dark Halloween tour of the amusement park?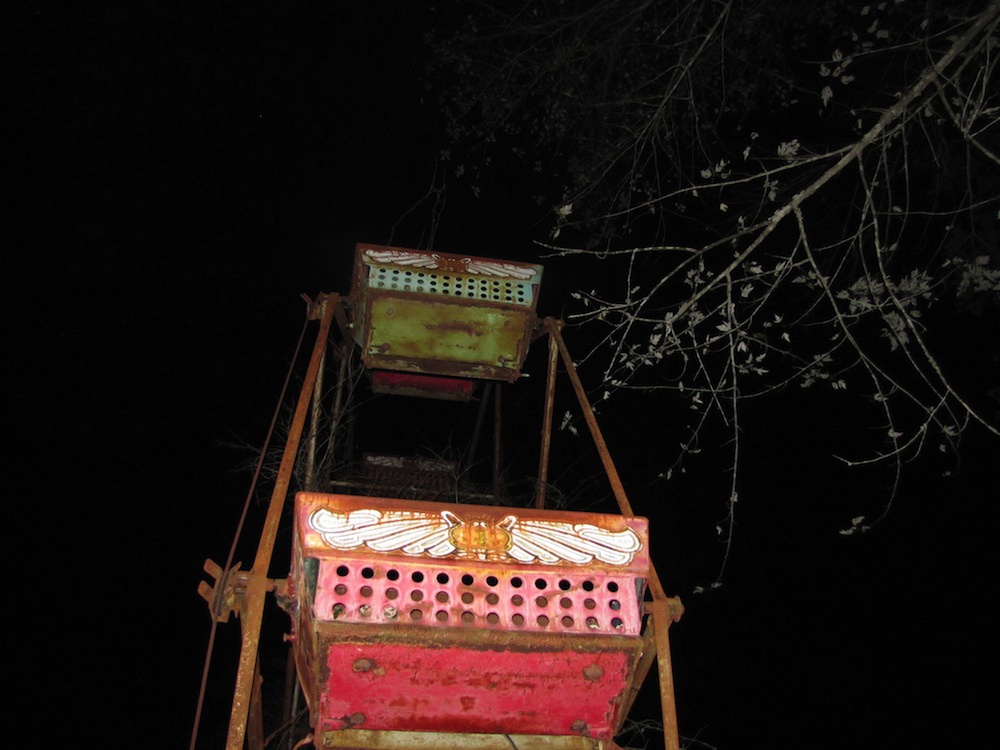 You can take haunted tours of the site, and maybe, just maybe, you'll get a glimpse of an apparition watching from the ferris wheel. Over the Halloween period, Lake Shawnee will start opening 1pm-10pm daily starting Tuesday 10/27/14 – Thursday 10/30/14 and Friday 10/31/14 – Sunday 11/02/14 from 1pm-6pm for all your photo opportunities.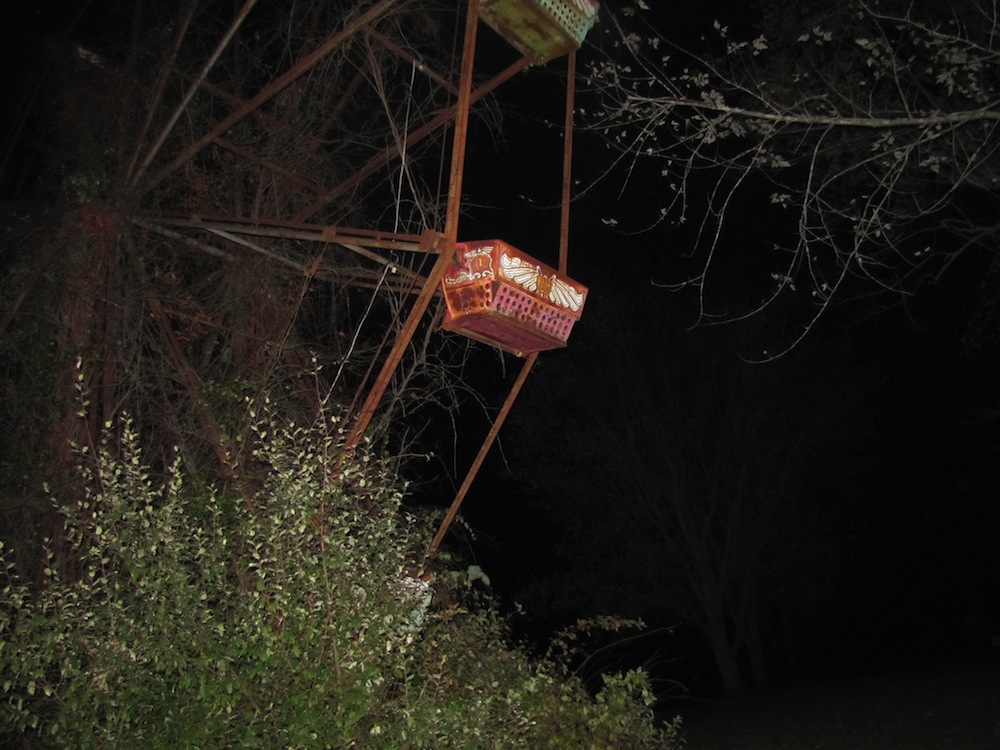 Set up your own stroll through the haunted amusement park this Halloween, find more information on the tour's facebook page.