1. A French postcard with the tallest, shortest and fattest men of Europe playing cards in 1913

Found on So Bad So Good
2. This Paris Loft For Sale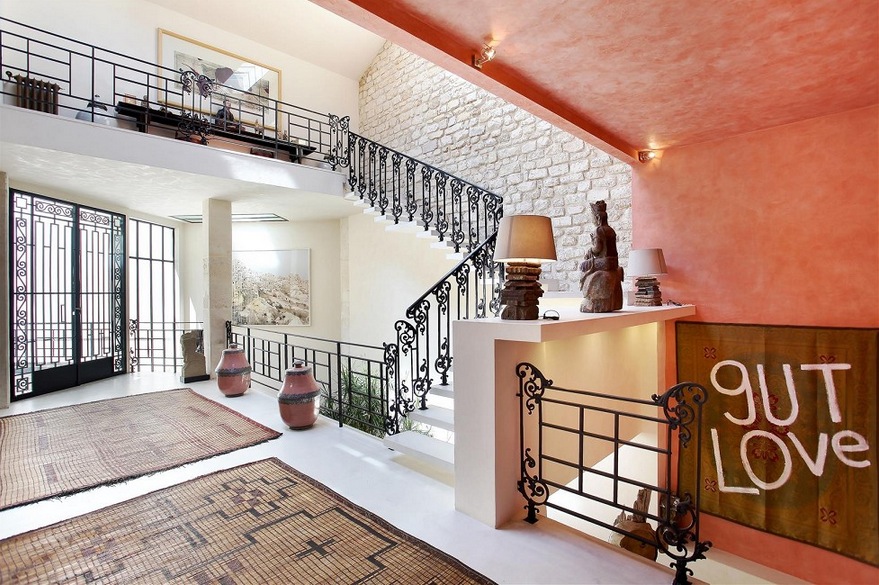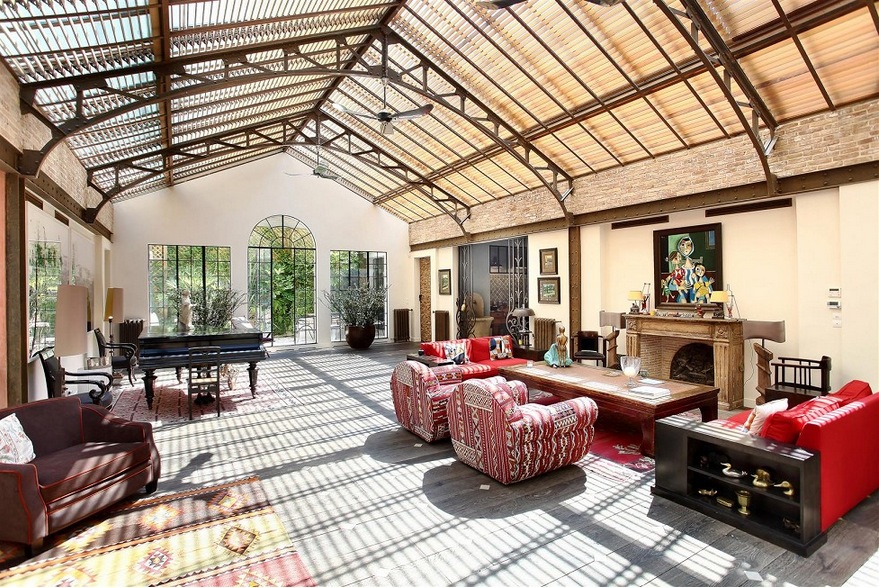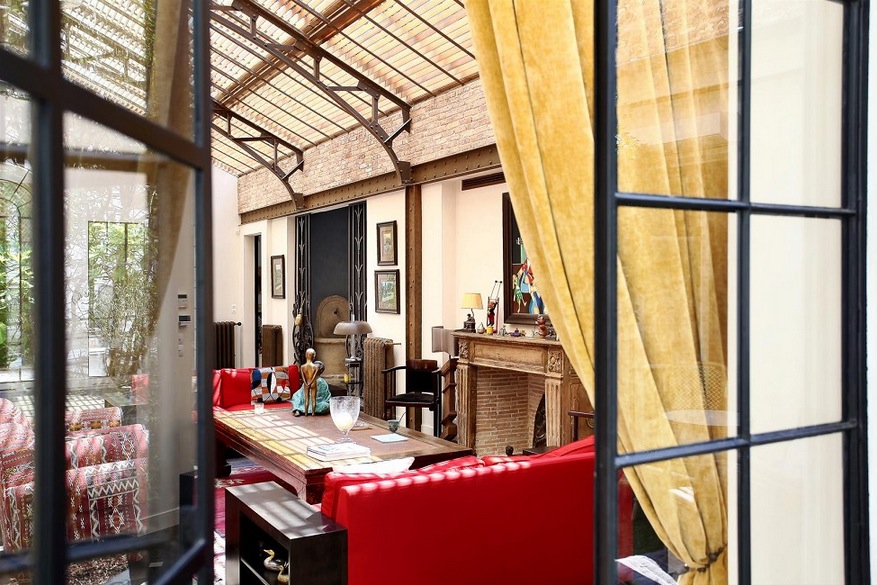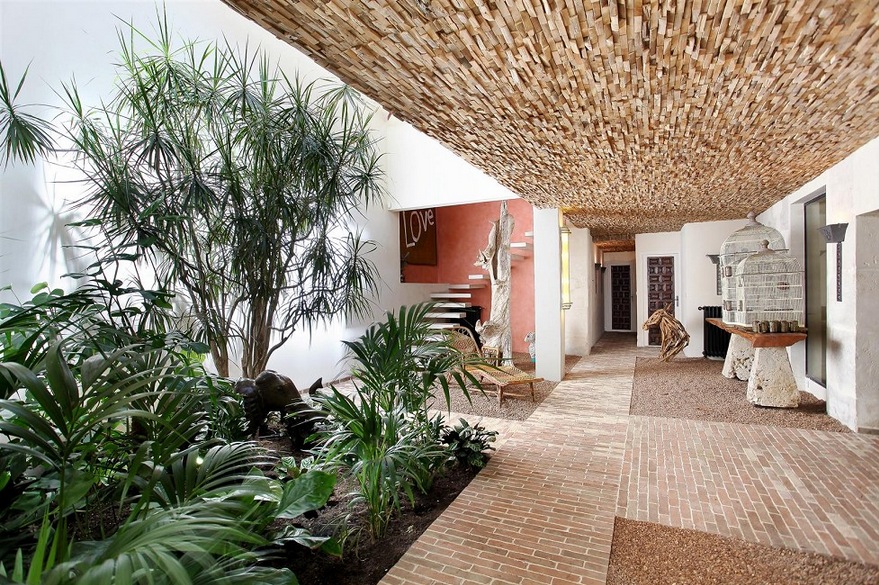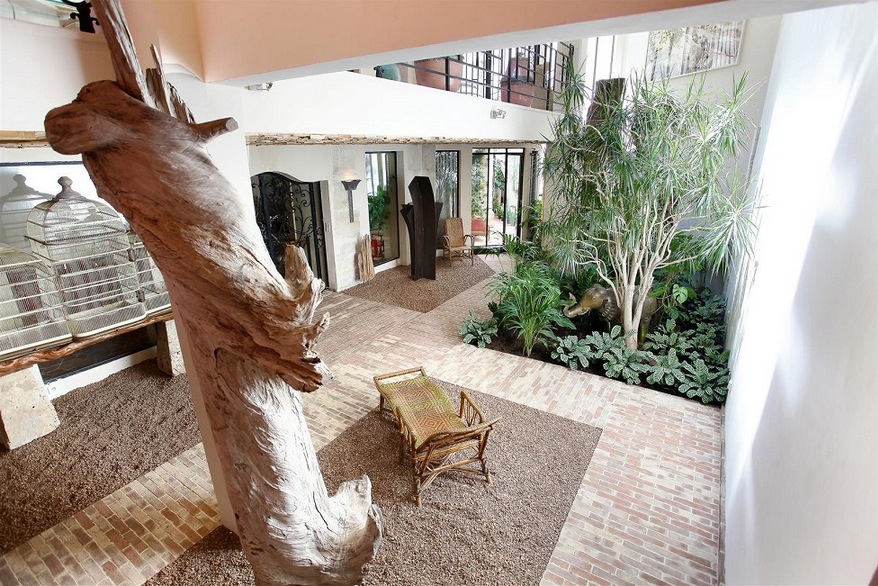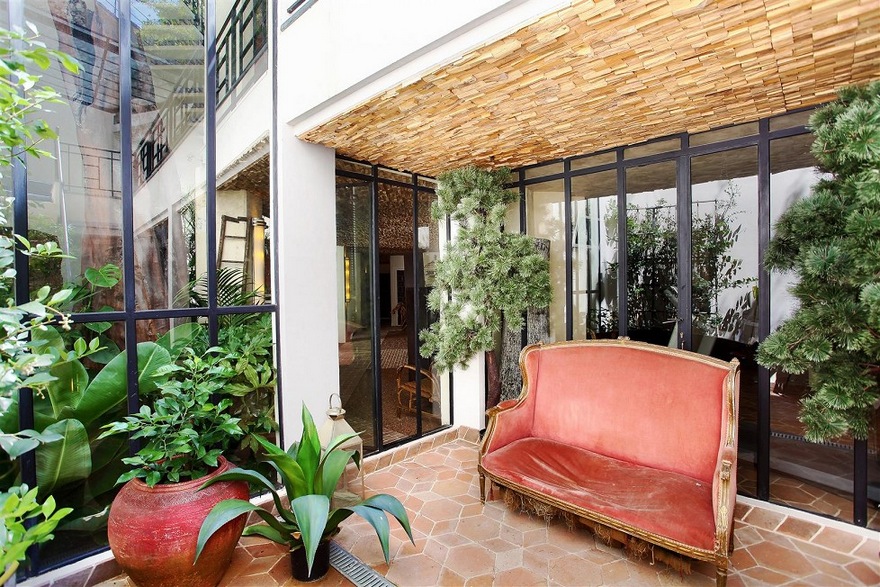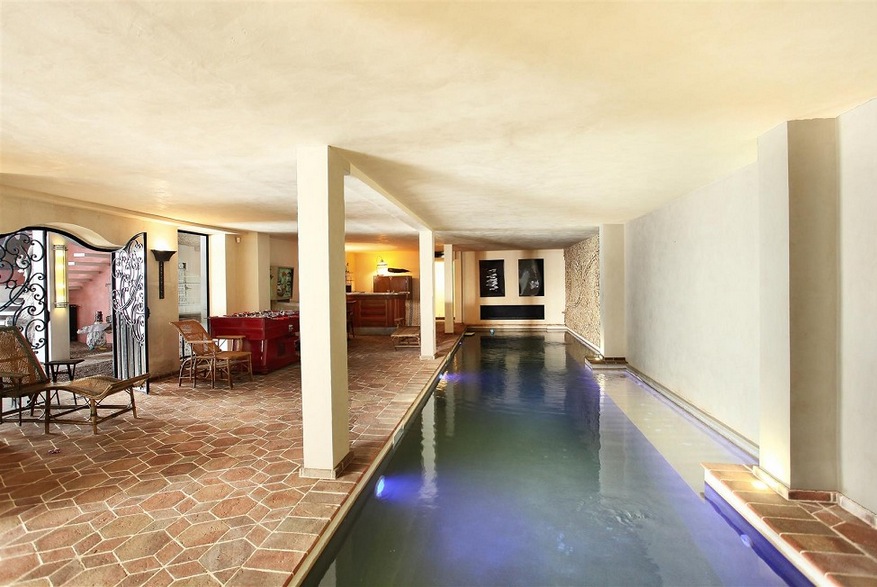 A factory-loft-turned-home in Paris in the 11th arrondissement … gabled glass roof rests on a early 20th-century steel structure created by famed French architect Gustave Eiffel … includes such amenities as an indoor pool, a hamam bath, a 15-seat movie theater, and, naturally, a wine cellar … listed for $11.5M with Emile Garcin Propriétés.
Found on Curbed
3. The Crooked Houses of Lavenham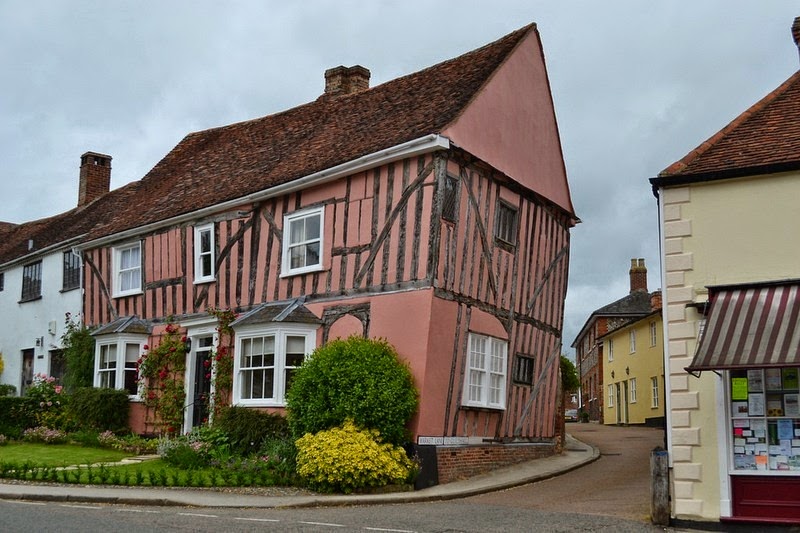 Located about 70 miles northeast of London. Just about every other half-timbered, brightly painted houses here are noticeably crooked, leaning on to each other as if for support.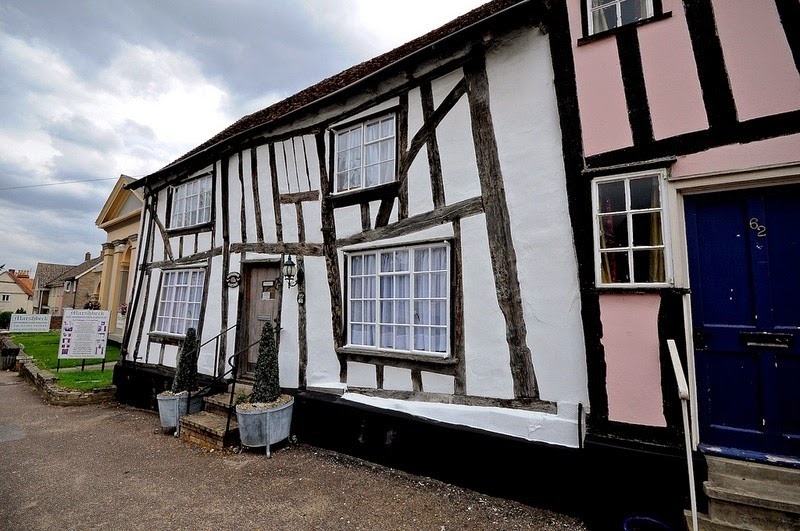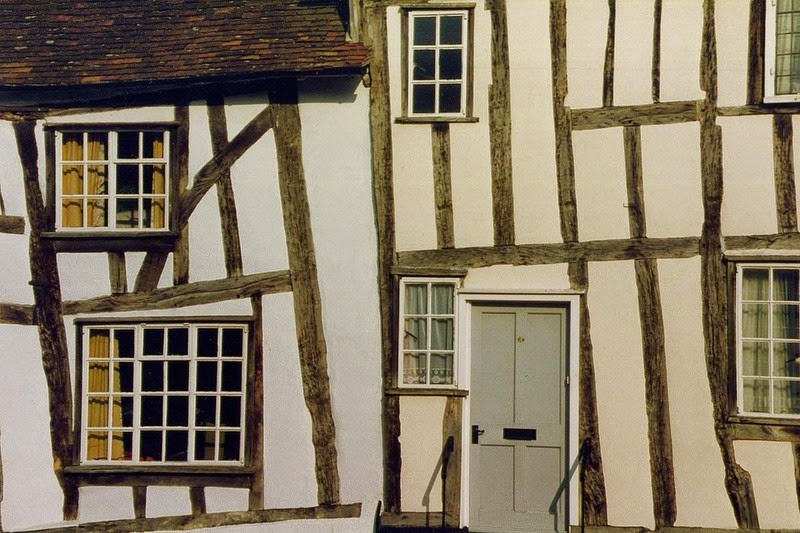 Lavenham is a medieval town with a rich history and founded on the wool trade. By the late 15th century, the town was among the richest in the British Isles. The town grew so fast that many of the houses were built in haste with green timber. As the wood dried, the timbers warped causing the houses to bend at unexpected angles …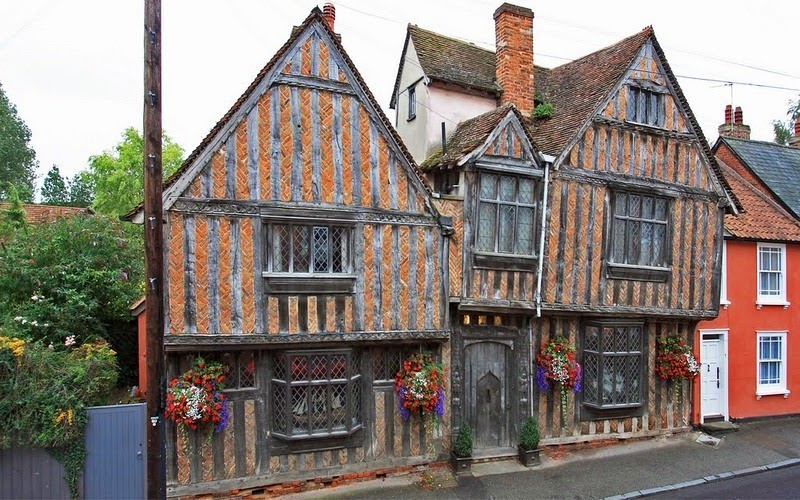 When Dutch refugees settled in Colchester and began producing cloth that was cheaper, lighter and more fashionable than Lavenham's, the town's cloth industry went bust. By the time the dried timber started twisting, Lavenham's families had lost its wealth and with no money to rebuild their homes, Lavenham's crooked houses were left as they were.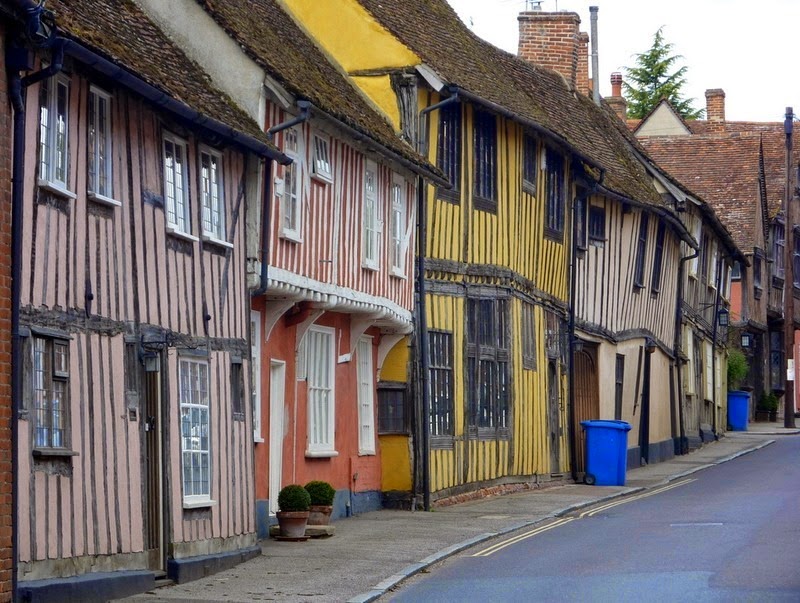 More photos and info found on Amusing Planet.
4. Under Construction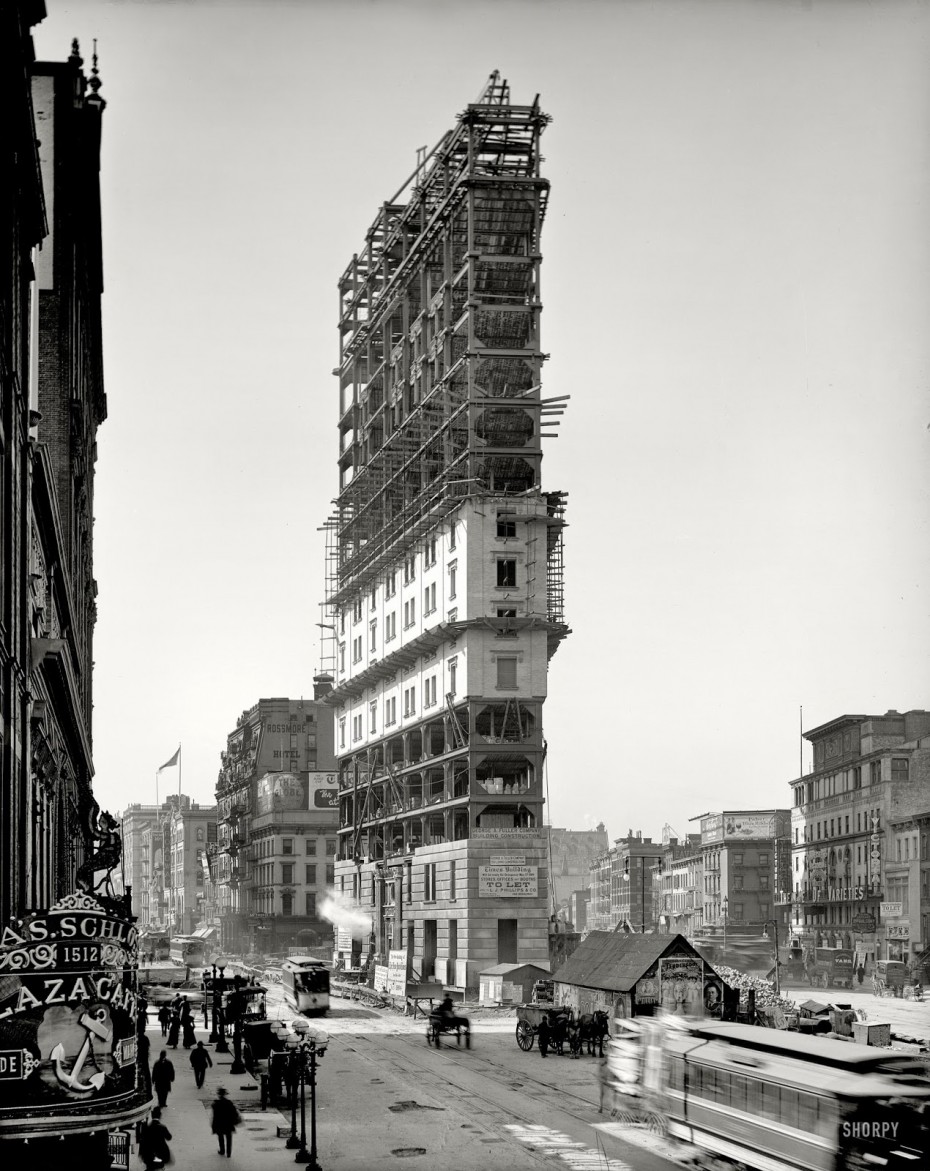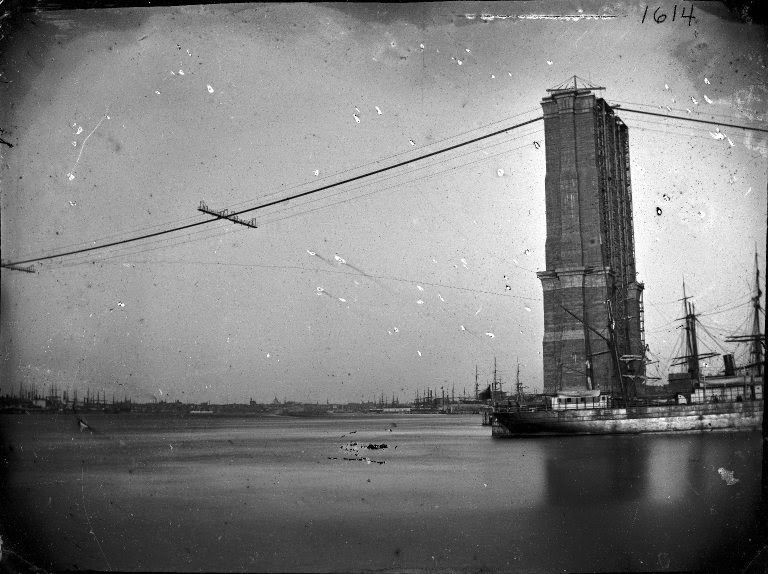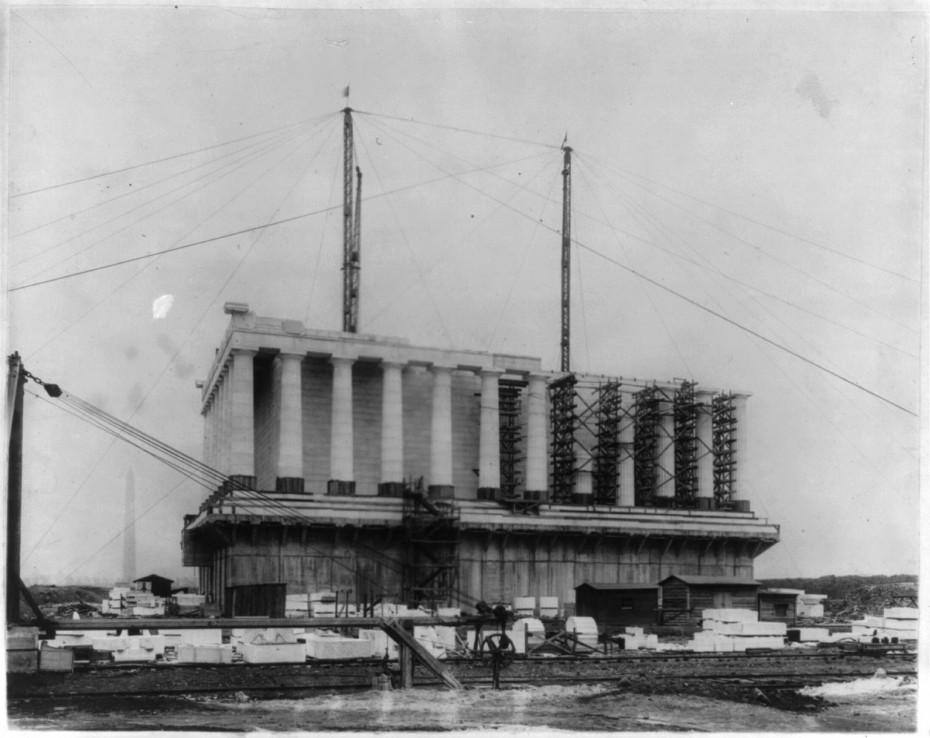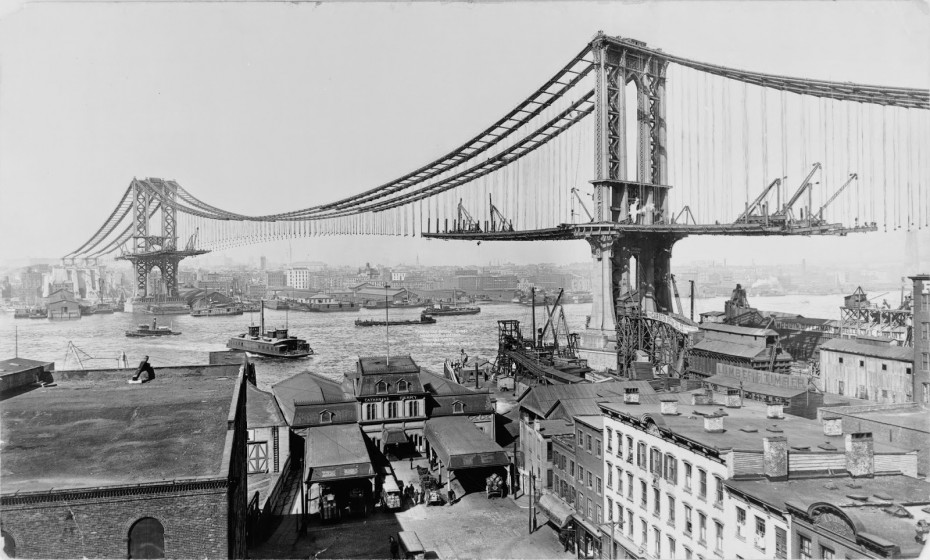 15 U.S. Iconic Buildings and Bridges as They were Being Built found on Vintage Everyday.
5. America's Most Toxic Town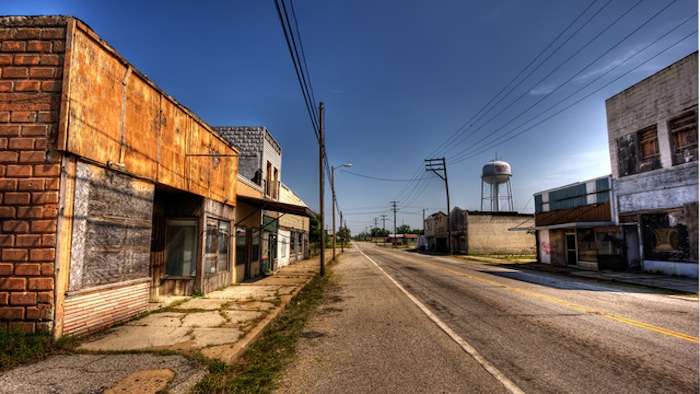 "Picher, Oklahoma was once a thriving lead and zinc mining town producing more than any other mining town in the area. As mining operations declined, so did the population. Eventually, those left in the town realized they lived in the most toxic town in America. Today, only six families and one business remain." 
– Full story on Roadtrippers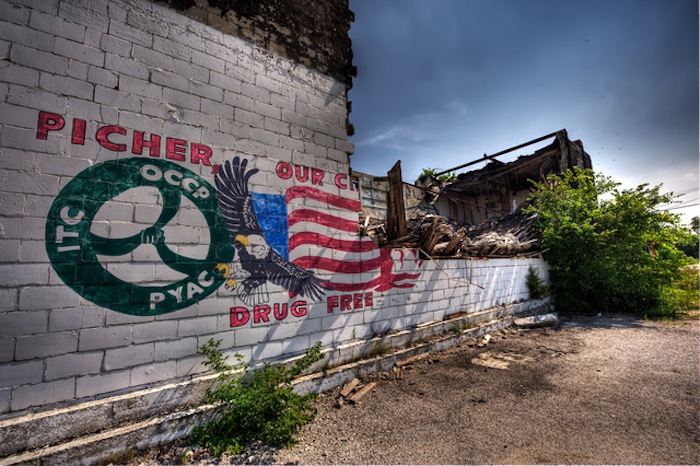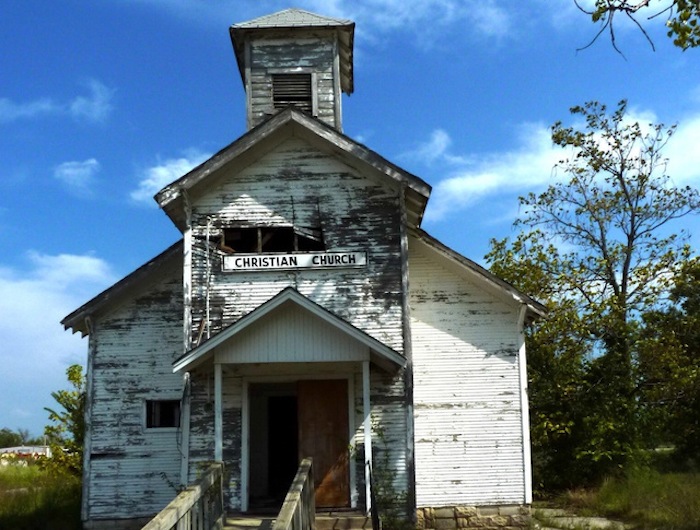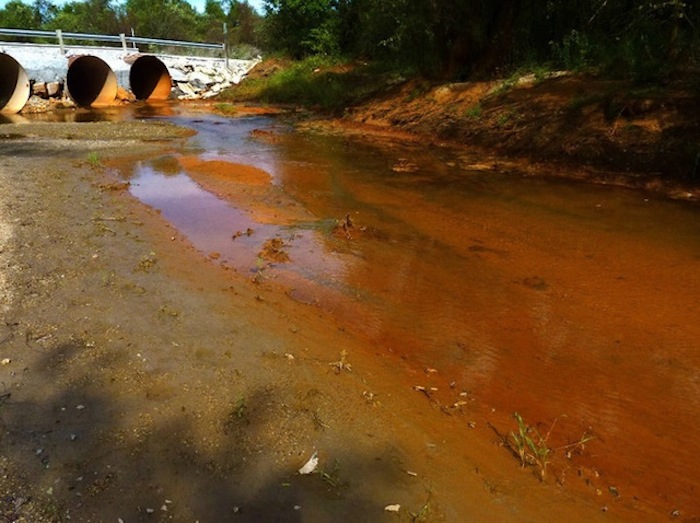 Full story & photos found on Road Trippers.
6. Anish Kapoor's Black Water Vortex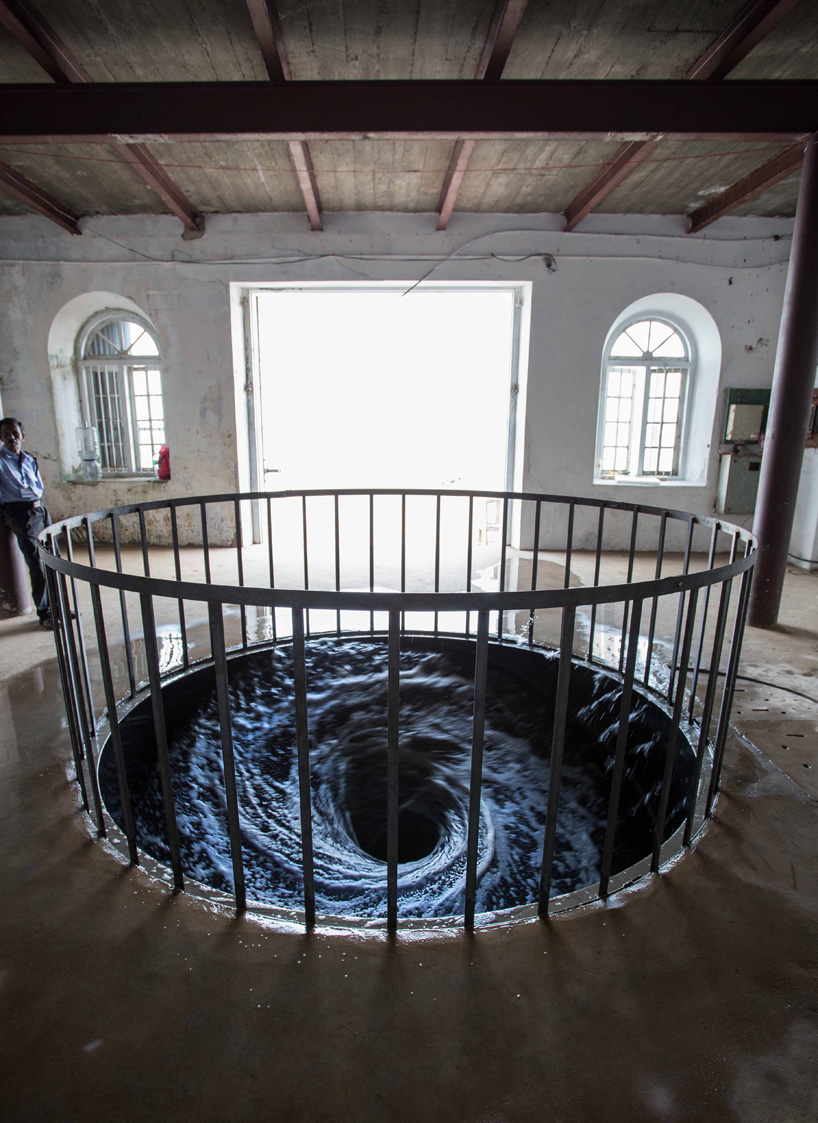 The kochi-muziris biennale is india's first biennale for contemporary art being held in kochi. At Aspinwall house, Fort Kochi, a caged vortex of black water spins down a seemingly bottomless hole in the gallery floor.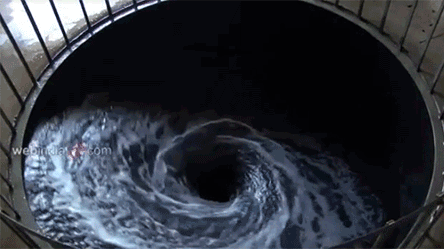 Found on This isn't Happiness
7. Neon Fashion Accessories for Women's Rights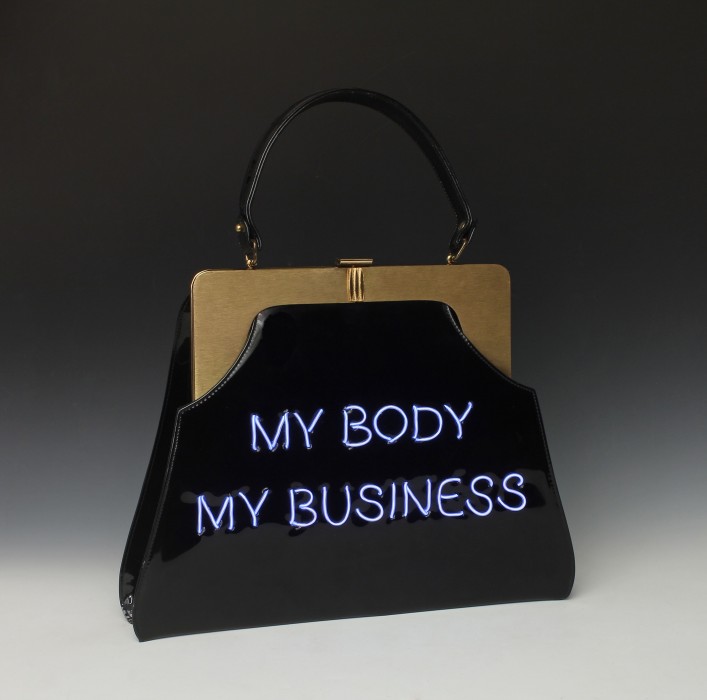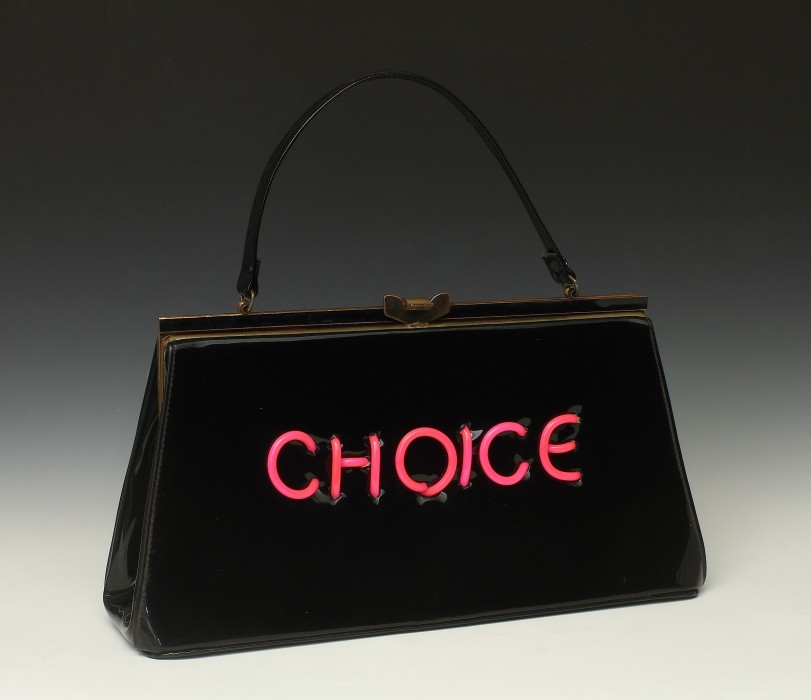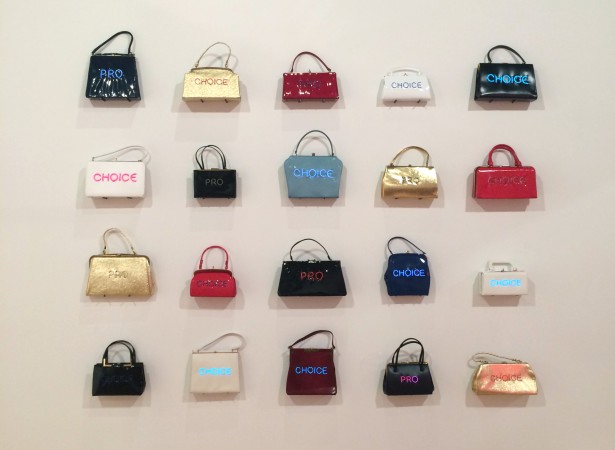 "Each unique piece is made using a vintage handbag from the 1950s or '60s. For me, the use of purses from the mid-twentieth century harks back to that critical era, and reminds us how much has changed and, more importantly, how much has not. The text on each purse is created using Electroluminescent wire that is lit up using batteries and a small electronic driver that can be set to constant or flash mode.  The purses are meant to be carried and serve as small-scale political billboards."
Artist Michele Pred found on the Nancy Hoffman Gallery.
8. Jammin' Johns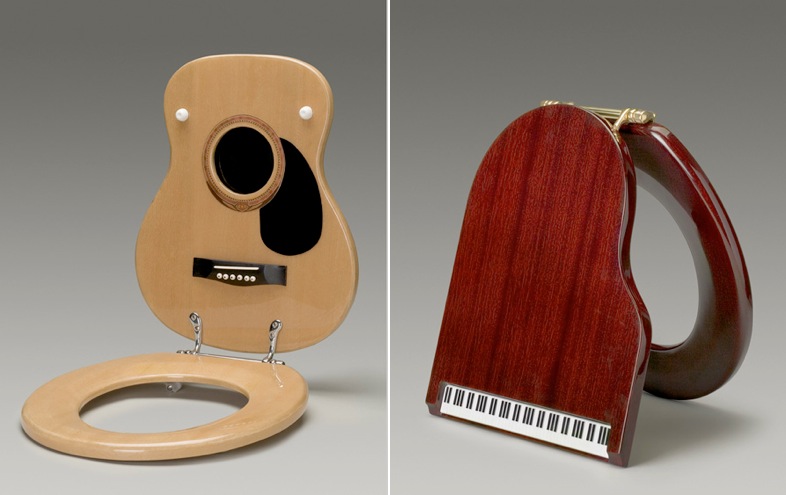 Jammin' Johns — "patented, handcrafted guitar and keyboard toilet seats". Found on Quipsologies.
9. The barber who will publicly shame your misbehaving kid with an old man's haircut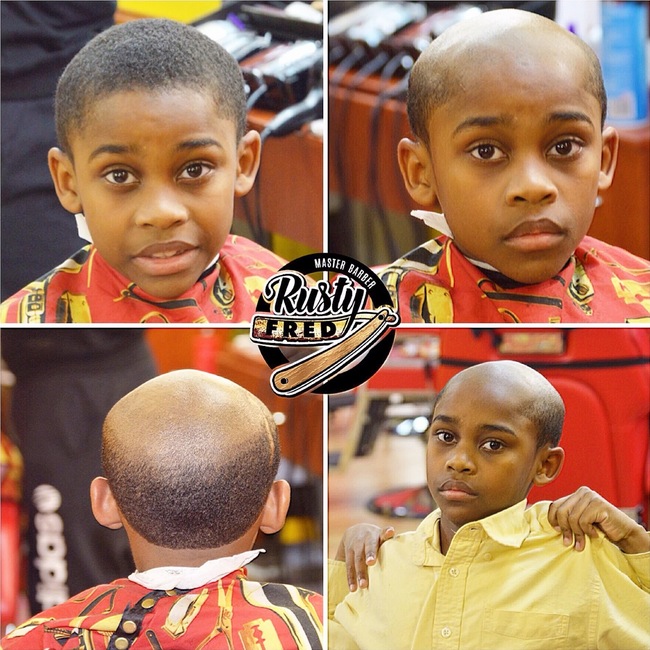 Three days a week, parents can take their misbehaving kids to A-1 Kutz in Snellville, Atlanta and ask for the "Benjamin Button Special," which Russell Fredrick and his team of barbers are offering — free of charge — to parents who want to try a novel form of discipline.
Found on the Washington Post.
10. Send your dream to this website, and they'll Photoshop it.

"I was running in a field of flames, chased by flying octopus. I was really scared and my only weapon was fireworks."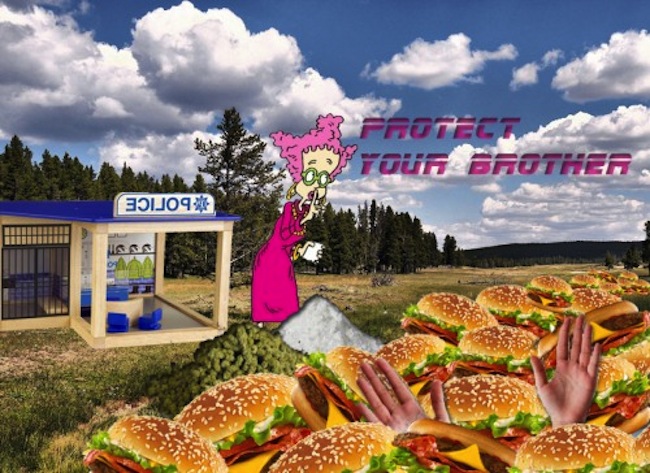 "I was at the police station, with my mum and a cop. The cop left for a moment, so my mum gave me some cocaine and weed and told me "Protect your brother". I left the police station, but I had to cross a river full of burgers. I went inside very slowly even if I tried to be fast."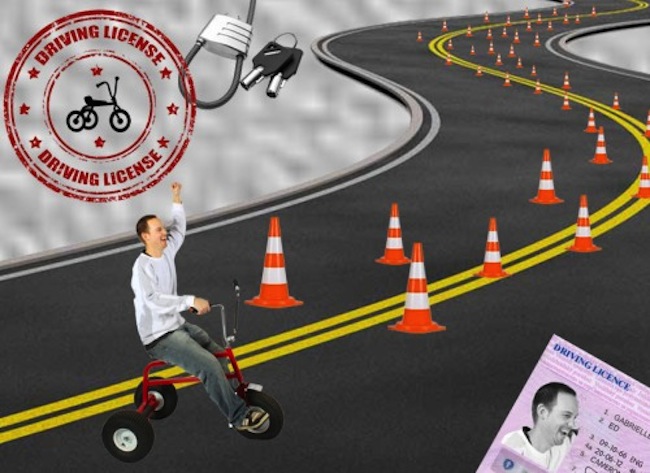 "I dreamt I passed my driving license on tricycle."

"I was swimming in really blue, tropical water in Tahiti when I suddenly realised that there were sharks all around me. So I swam as fast as I could to a tiny sand island just above the water. I stood up but the sharks swam through the island and chased me so I ran around in a circle to avoid them."
Dream. Send a description of your dream. They Photoshop it. Photoshop your dreams.
11. This Dolphin-shaped Island

Not a dream. Li Galli Islands, Amalfi Coast, Italy –dolphin island, southwest of Positano, found on W Magazine.
12. Kate Spade's Quirky Garden Party Bags





Shop Kate Spade
13. This Valentine's Day Card

Get it on Etsy