I've been discovering the treasure trove that is Etsy for vintage shopping. My hunt for technicolor dream coats all started when I randomly typed the word "kilim" into the search bar and some magical vintage pieces popped up. I kept digging for more and I've picked out some of my favourite one-of-a-kind dream jackets to make that show-stopping entrance into Spring …
(but remember, these are vintage pieces, and won't be there for long!)
1) Guatemalan embroidered 80's Kilim Coat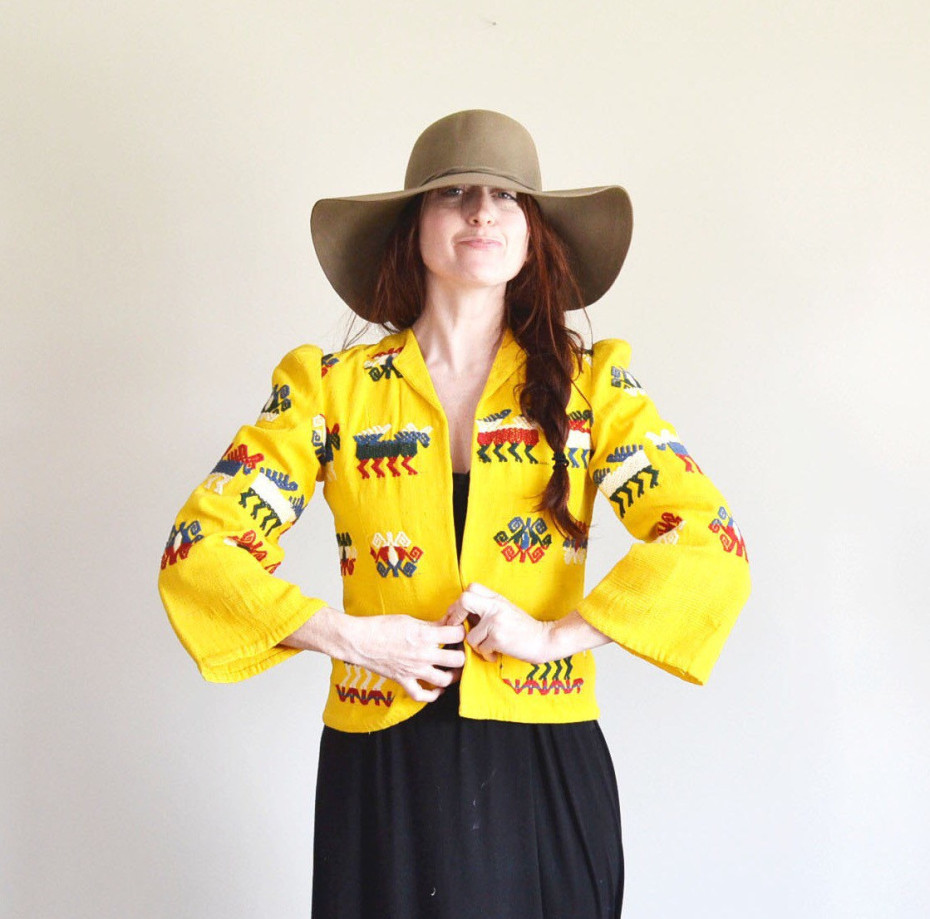 $48 on NorthwestVintageCo.
2) Deadstock Fully Sequined Bomber Jacket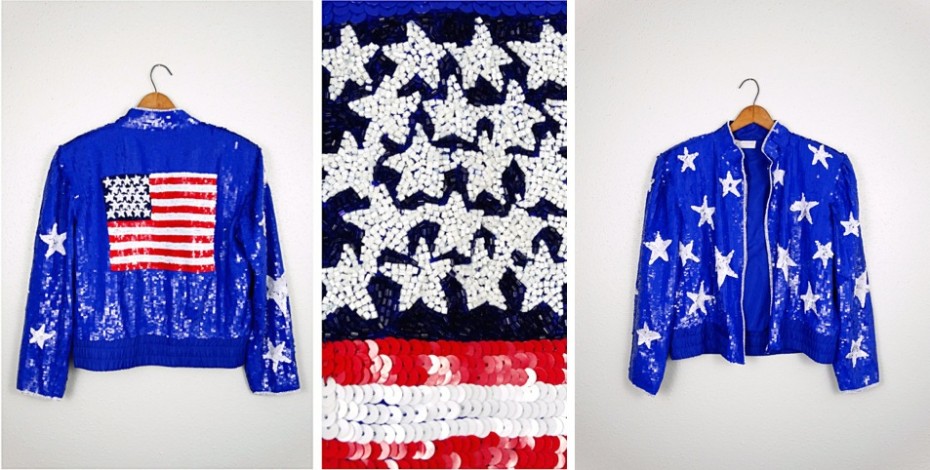 $329 on Braxae.
 3) Vintage "Jimmy Hendrix" 70s Floral Kimono

$68 on Tumbling Dice Vintage.
4) One of a Kind Beaded Silk Jacket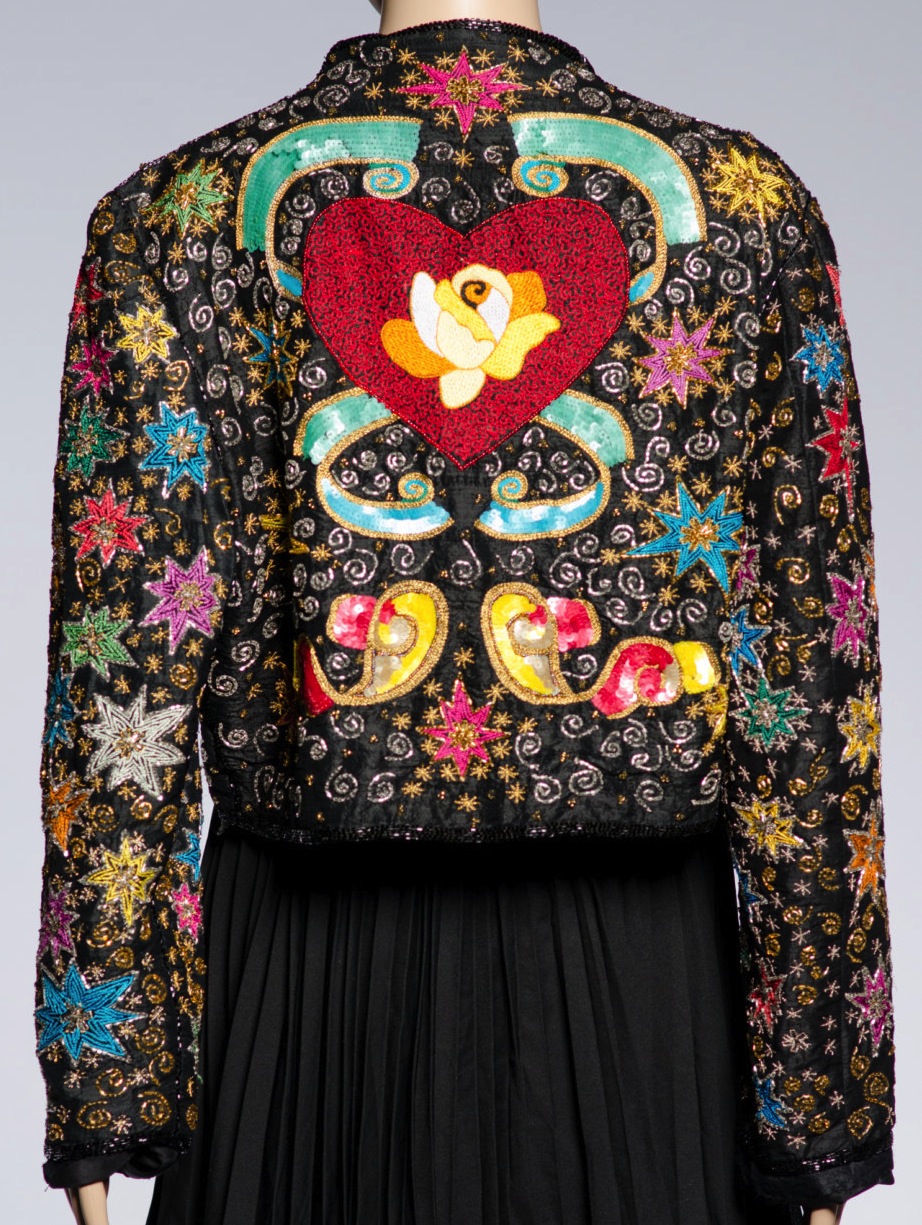 $97 on Modern Archive Vintage.
5) Nineties Upcycled Tapestry Denim Jacket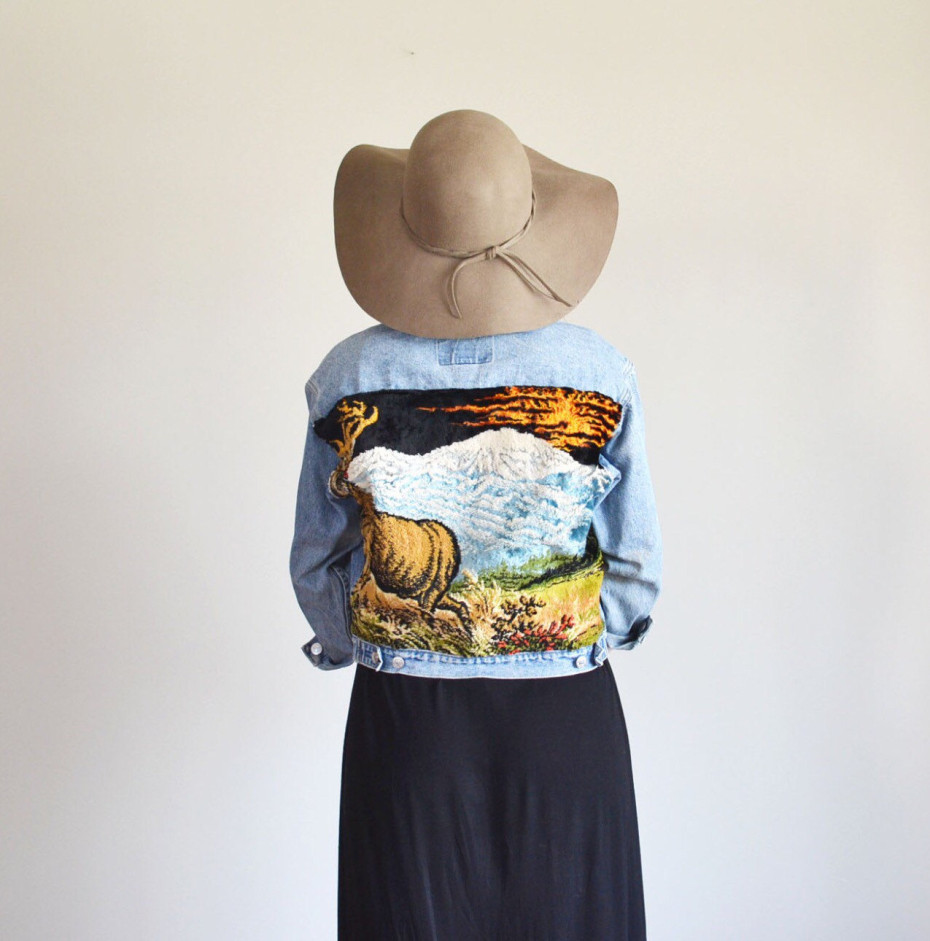 $128 on Northwest Vintage Co.
6) Handmade Vintage Kantha from India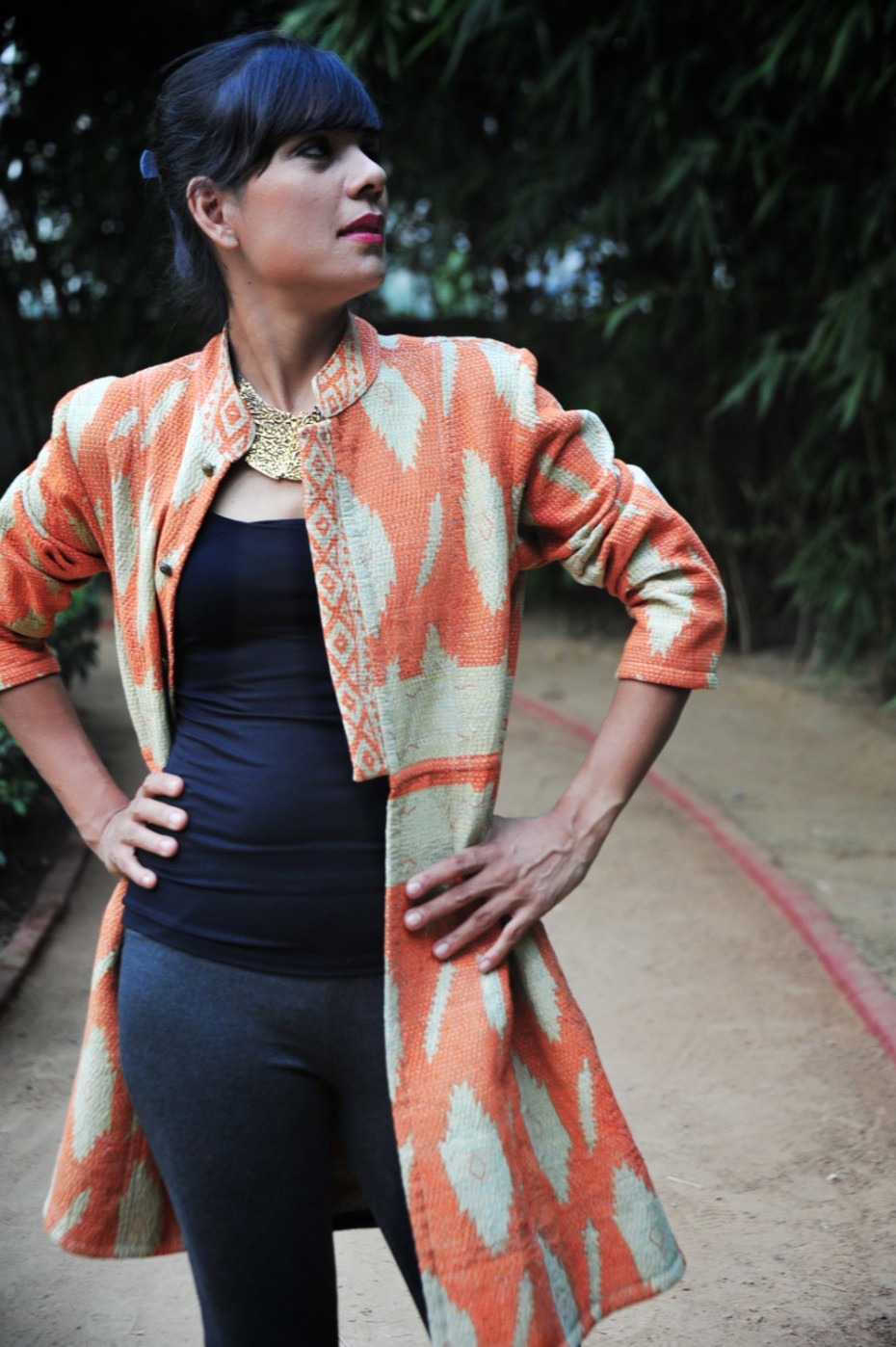 $270 on Kinche by Payal.
7) Rare 1920s Emerald Green Velvet Cape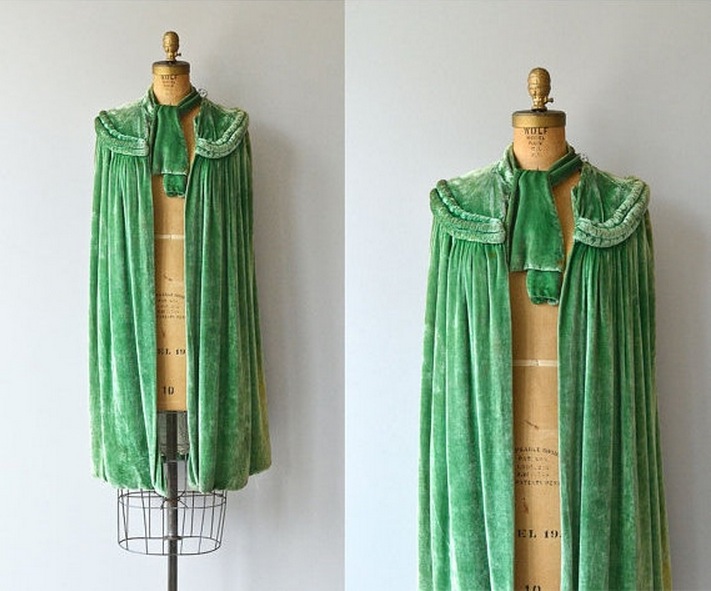 $423 on Dear Golden.
8) Velvet 1960s Woven Psychedelic Cape Jacket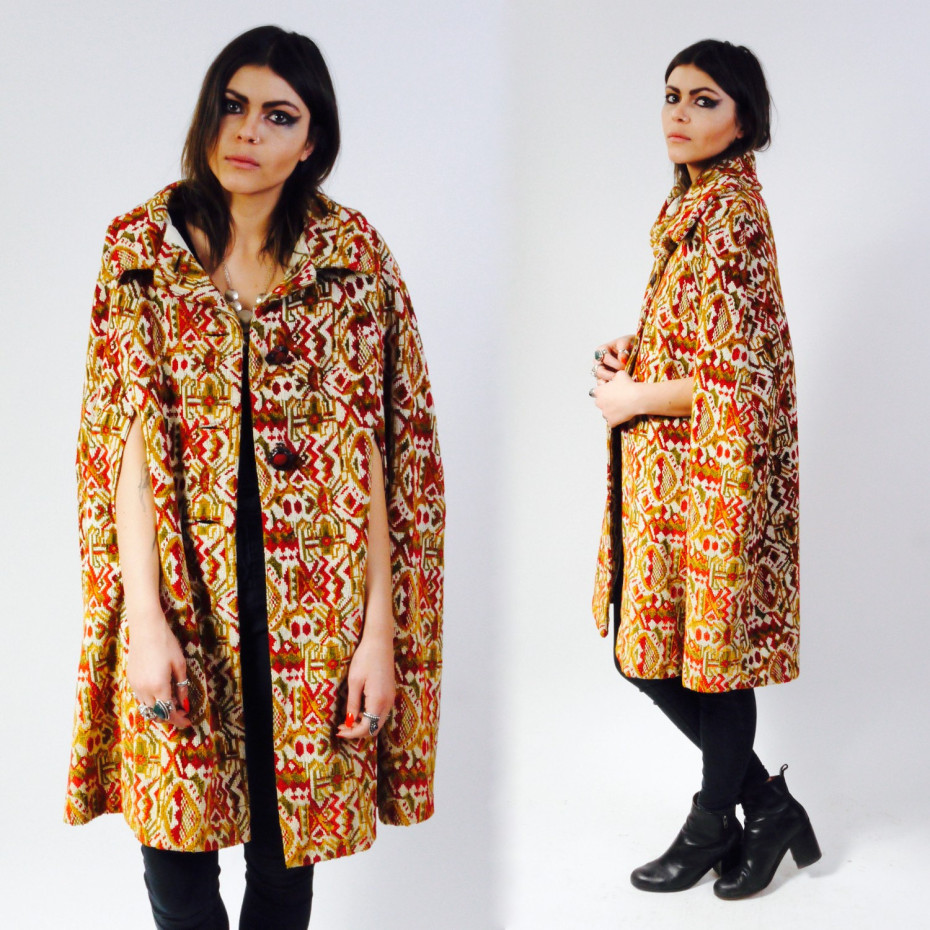 $122 on Coyote Collective.
9)  Handcrafted Japanese Brocade Jacket made with Vintage Tibetan Silks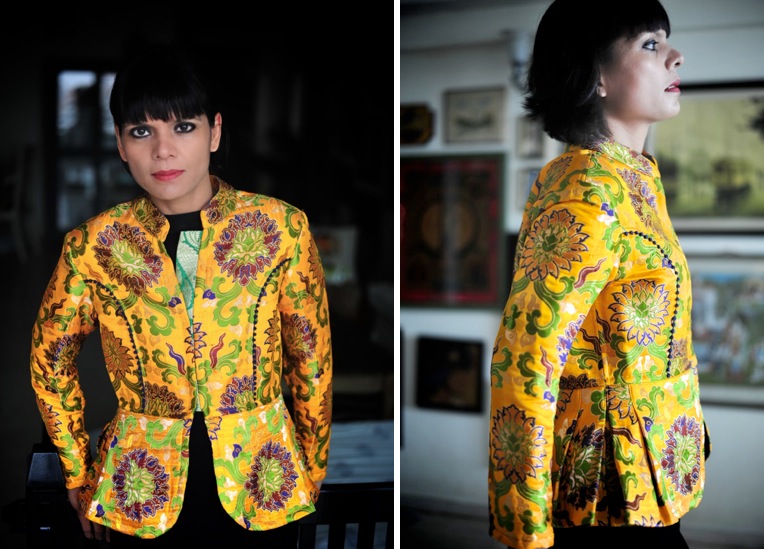 $510 on Kinche by Payal
10) Retro Art Deco sequined and beaded Evening Jacket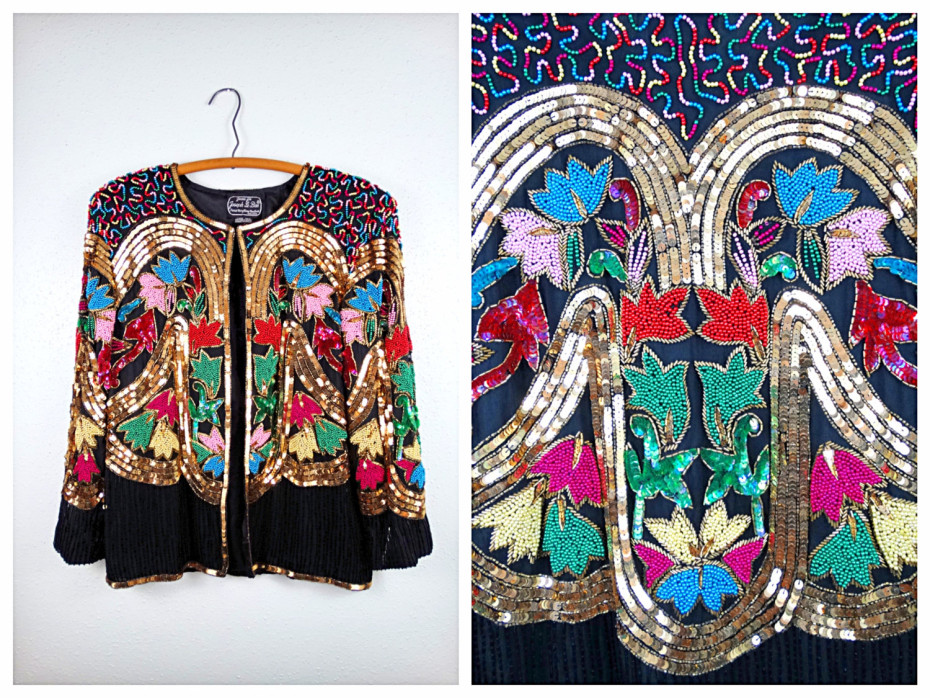 $129 on Braxae.
I also highly recommend having a browse through the rest of the vintage racks of the Etsy boutiques I've linked to such as Tumbling Dice Vintage, Coyote Collective, Kinche by Payal and NorthWestVintage. There are some real treasures to be found.
Happy shopping!