Let's say a volunteer became involved in the early stages of building this castle at the age of twenty. By the time construction of the fortress is complete they would have doubled in age and already celebrated their 40th birthday.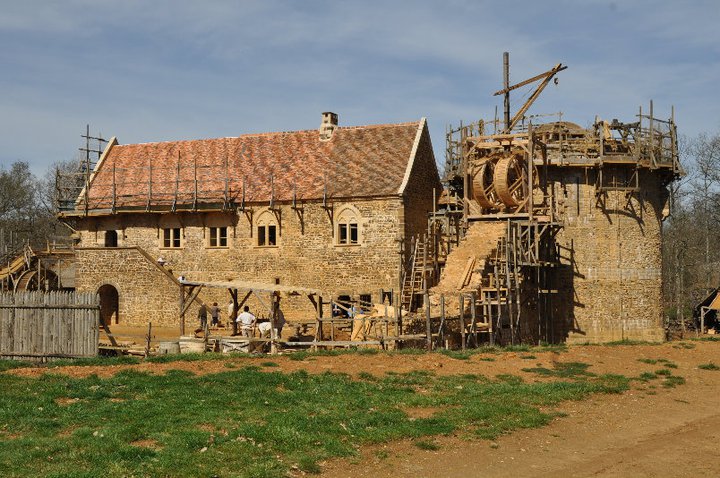 These days, that's a heck of a long time to take building something, but that's because this is no ordinary construction job. This is the recreation of a lost 13th century castle which began construction in 1997 using only the techniques and materials used in the Middle Ages. With a completion date estimated sometime in the 2020s, welcome to the time-warp that is Guédelon…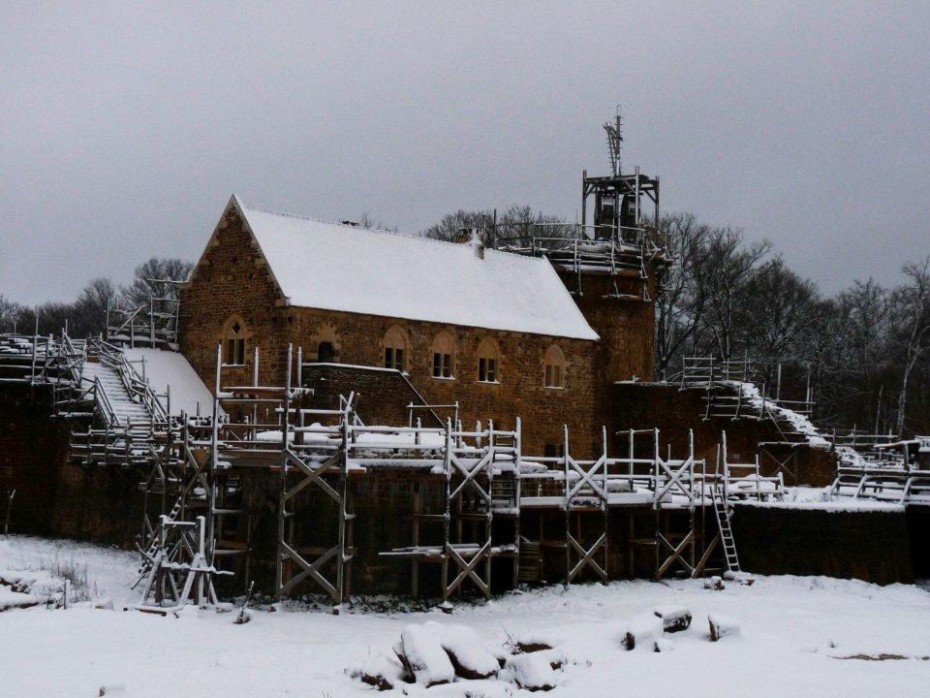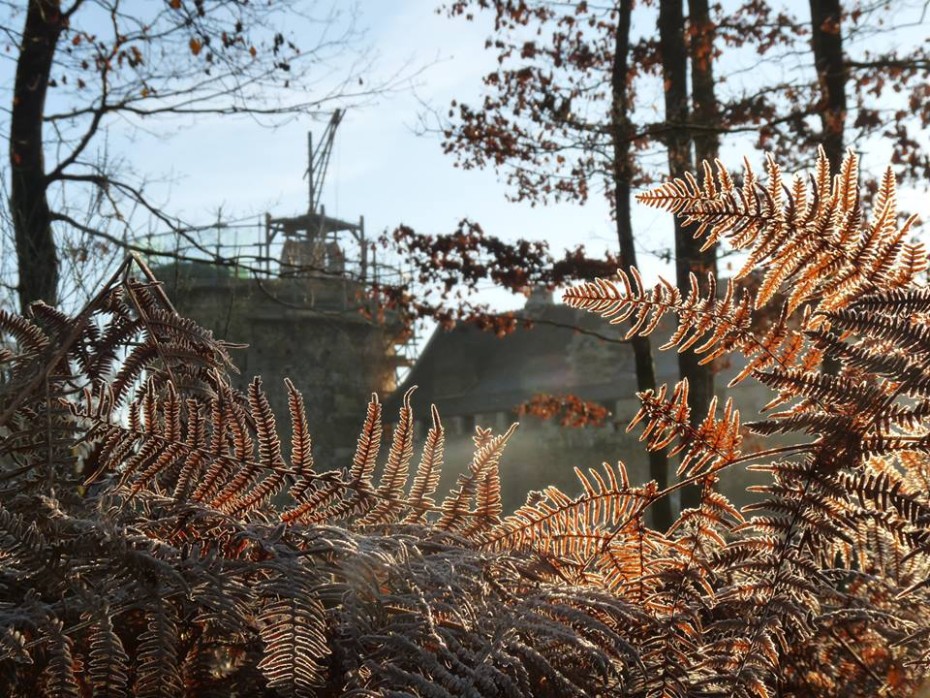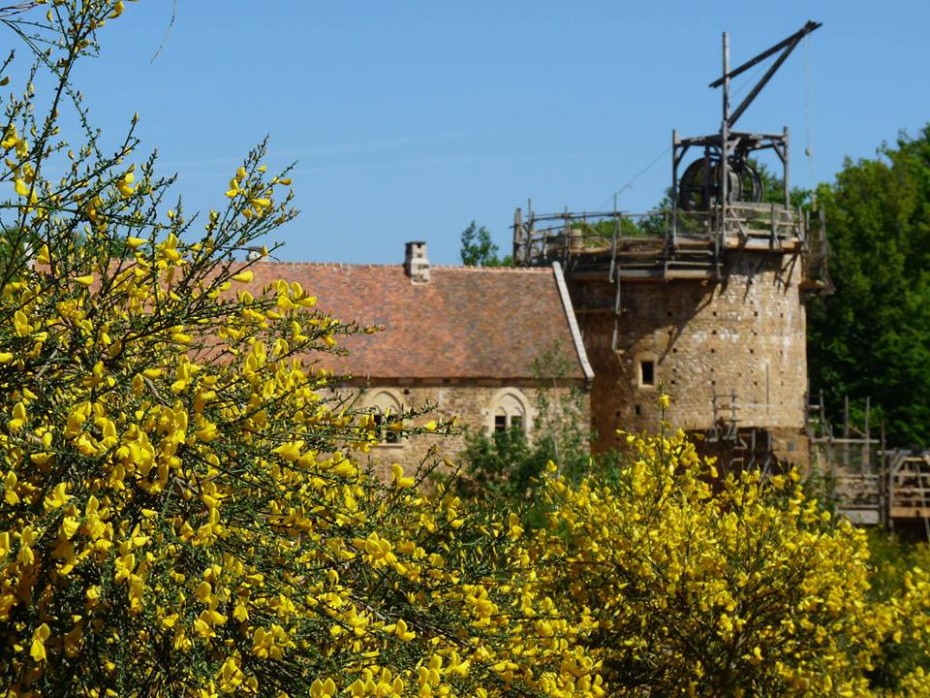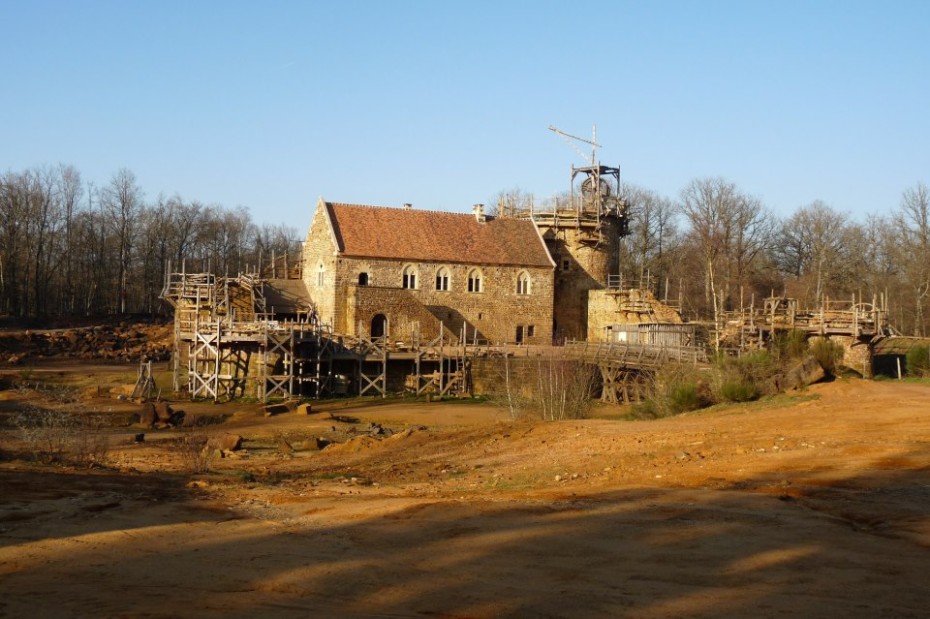 It all began in heart of Burgundy with one man, a crazy idea and an incurable passion for historic buildings. In 1979, Michel Guyot bought a derelict castle for a mere few thousand Francs (peanuts), called Chateau Saint Fargeau. During the extensive restoration process, an archeological team hired to survey the property discovered the remains of a medieval castle buried within its the red brick walls (pictured below).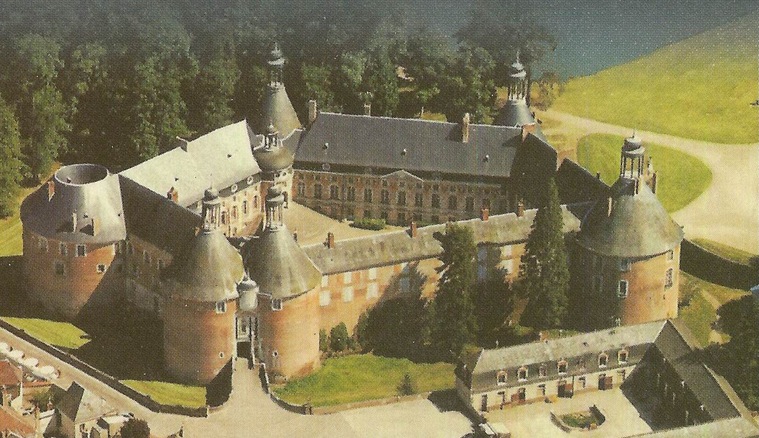 It was this discovery that inspired Michel to re-create the lost medieval castle from scratch, just like they did in the good old days!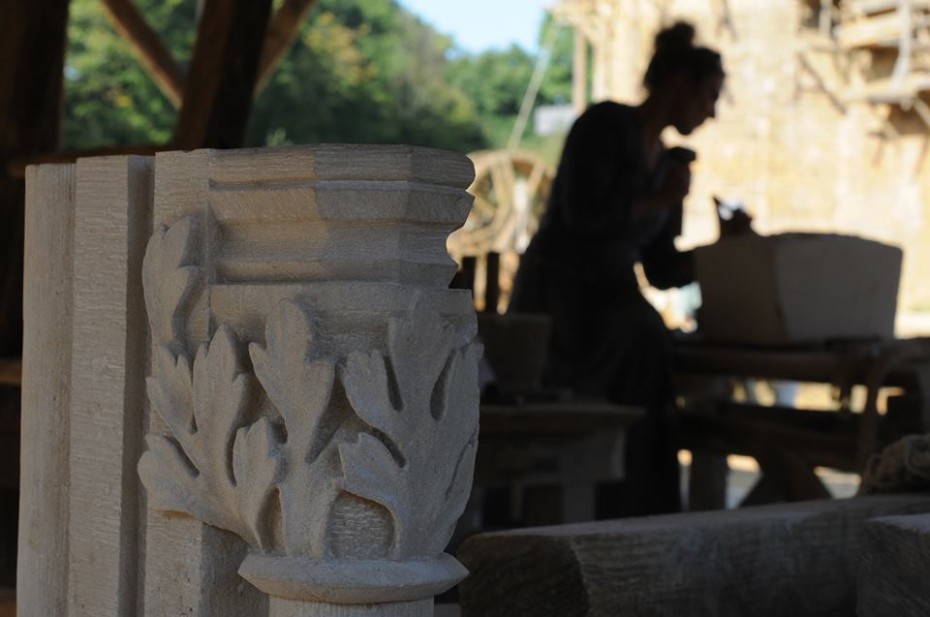 Thirteen kilometers away from the Chateau Saint Fargeau, which he opened up to the public in order to fund the initial stages of his crazy new project, Michel found the perfect site for it. Located next to an abandoned stone quarry in a large forest, with a pond close by, the land presented all the resources he and his team would need to successfully time travel back to the Middle Ages and begin building Guédelon.
Here is a flashback to what the site looked like pretty much on 'Day One' in the late 1990s.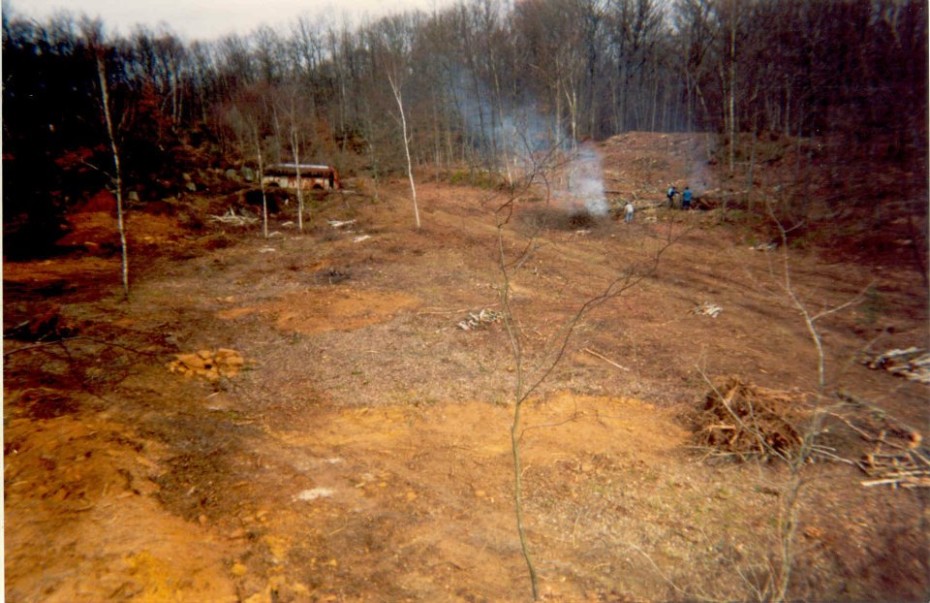 Progress…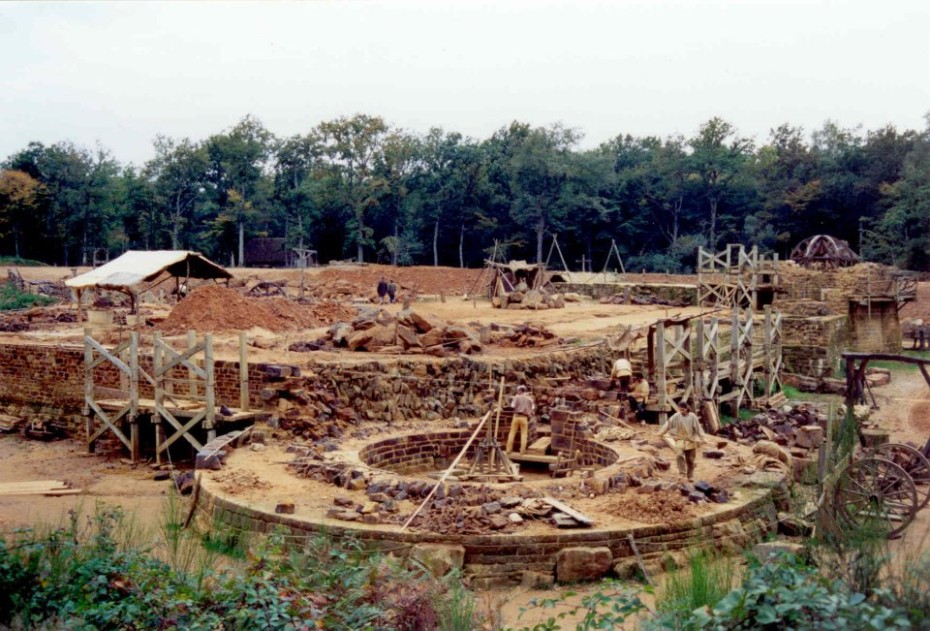 But it wasn't enough just to use medieval construction techniques, materials and tools. For Michel Guyot the project had to go full on "Game of Thrones", from the period costumes, diet and lifestyle adopted by the builders and craftsmen to the "horses-only" policy used for transportation around the site.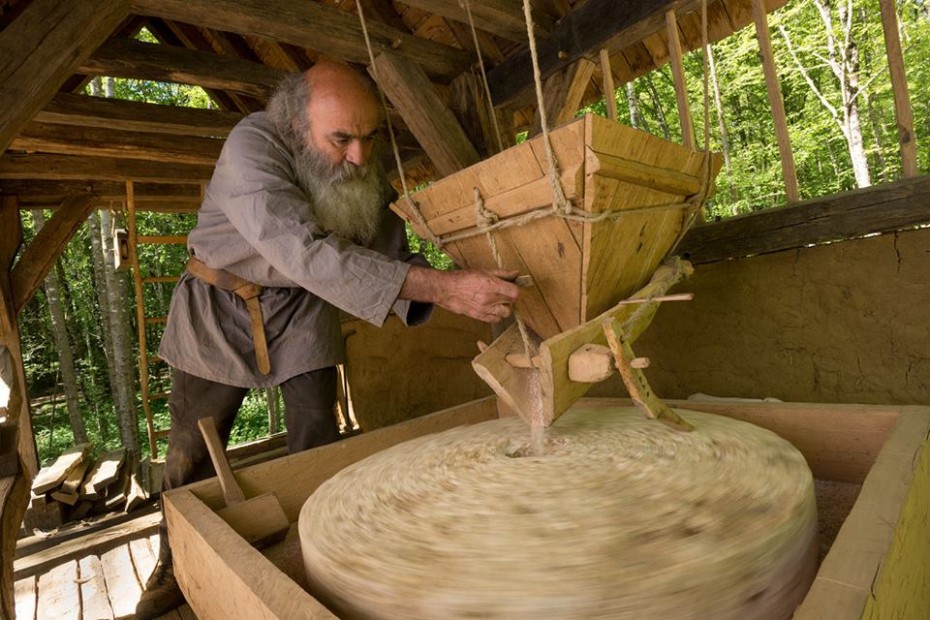 Authenticity at Guédelon is a big priority.
Why? That's a perfectly reasonable question. It all boils down to a rare practice called "experimental archaeology", which is pretty much the only way to truly understand and investigate how they did things back then.
And this is certainly the world's biggest archeological experiment ever attempted.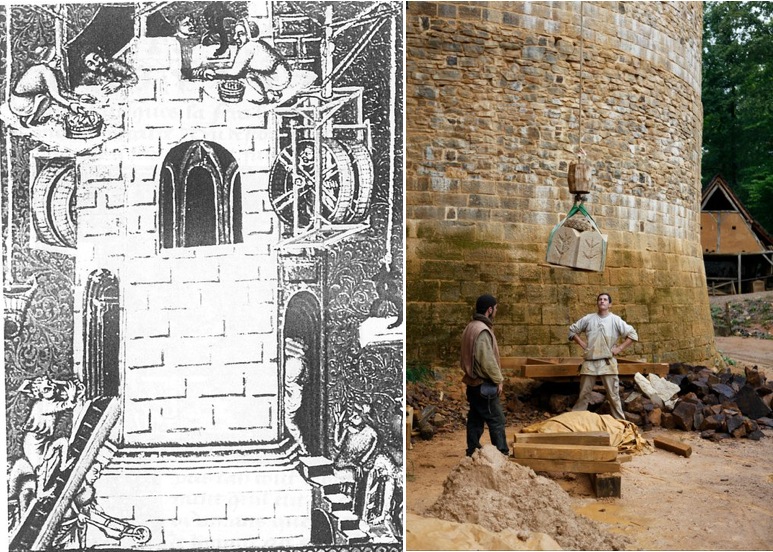 It's a hands-on approach of rediscovering old forgotten skills and learning exactly how to use them rather than merely relying on theories.
At Guédelon, there is a team of over 50 people committed to these old near-extinct trades, including quarrymen, stonemasons, woodcutters, carpenters, blacksmiths, tile makers, basket makers, rope makers, carters (and horses), all working together year after year to complete the castle.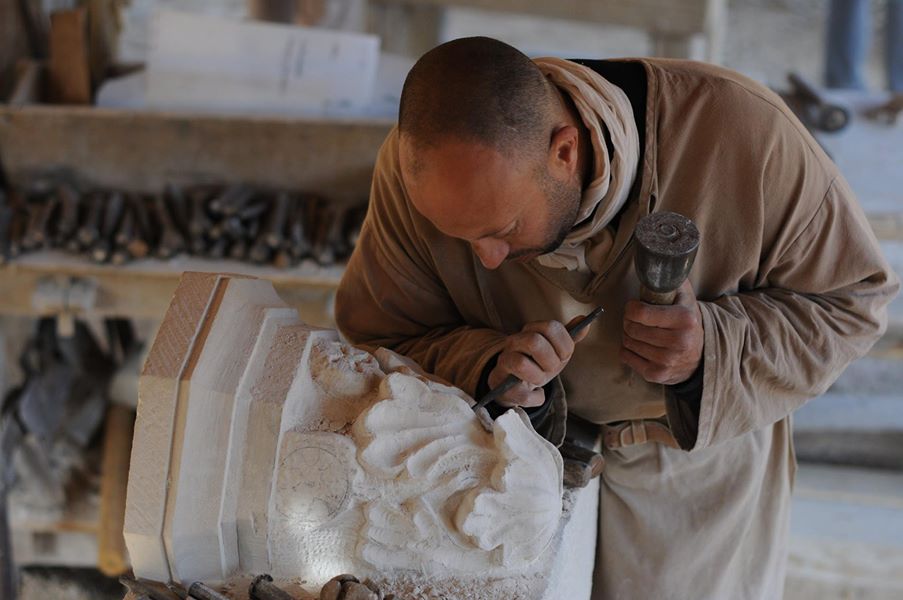 The team is of course employing techniques that they're already specialised in, but also learning and re-discovering new things to add to the history books as they persevere on this epic journey into the past.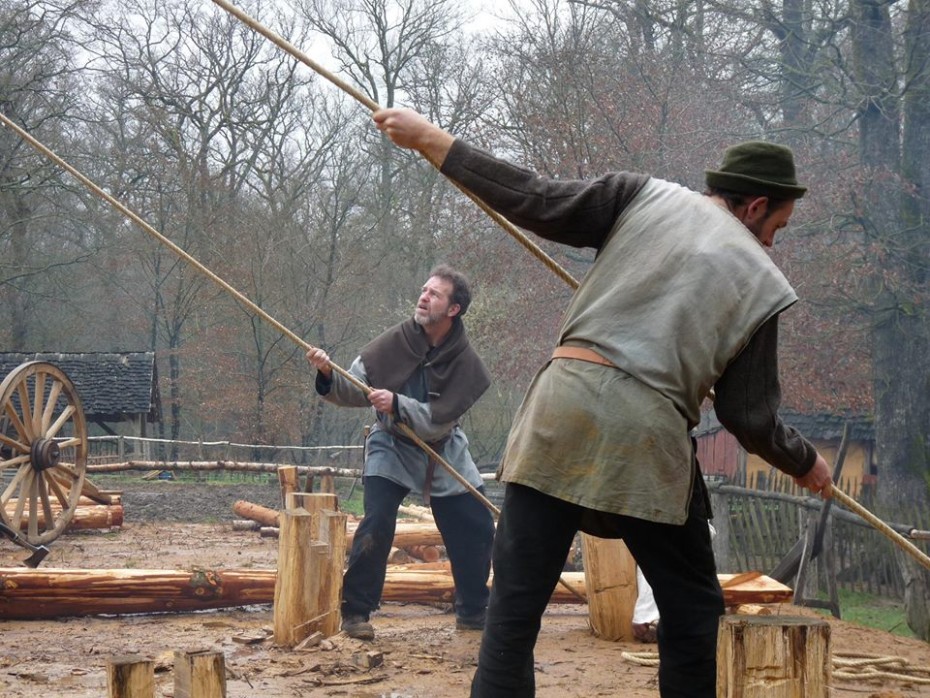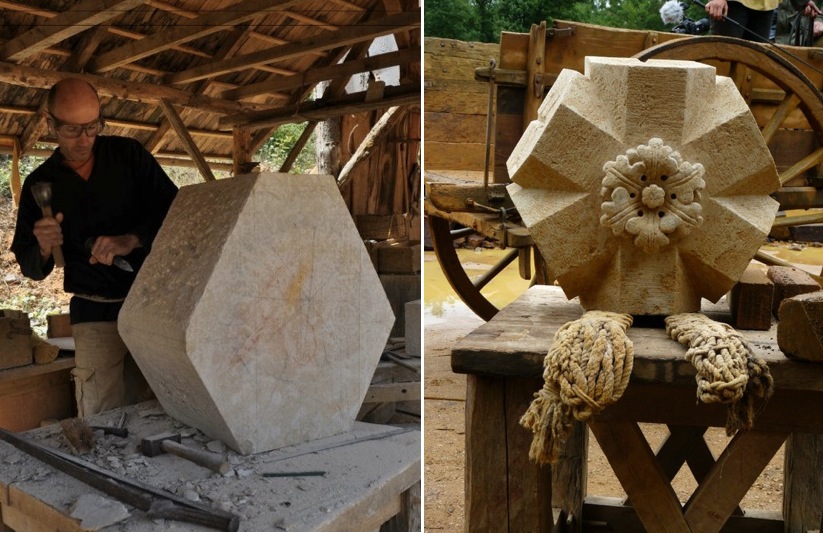 Here is the team preparing the keystone to be mounted on the vaulted ceiling of the castle's tower…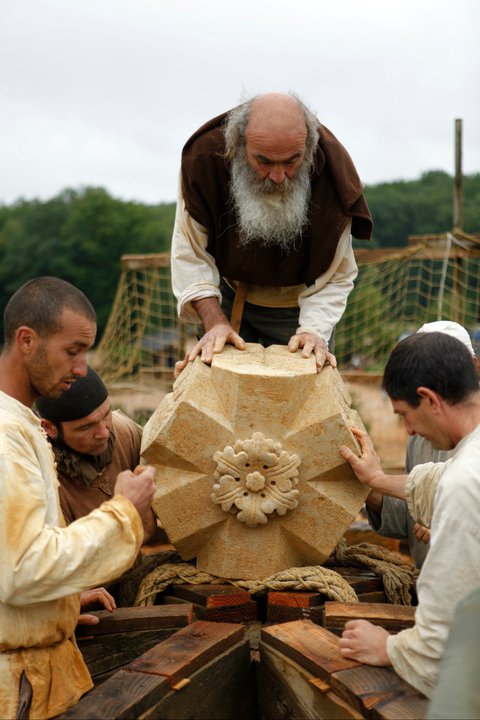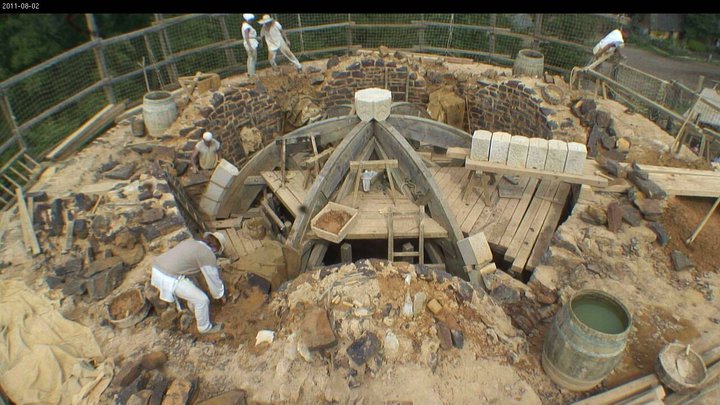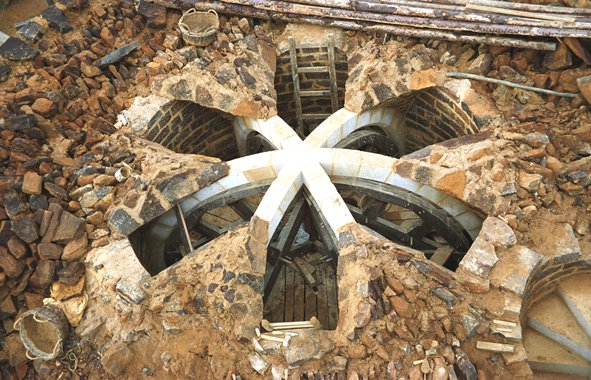 The finished product ↓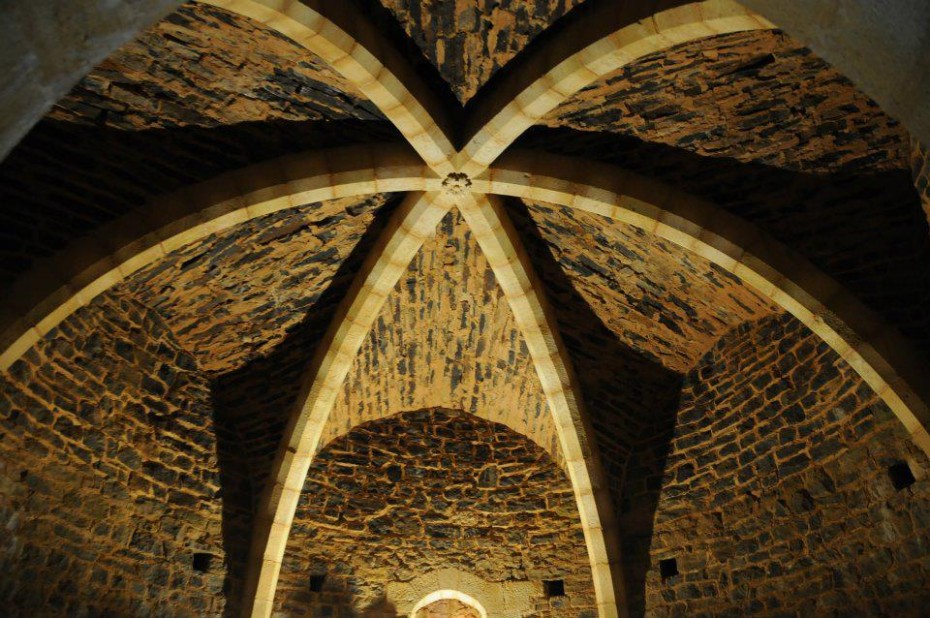 The project has created 55 jobs and during high season the site employs youths facing difficulties, helping them through on-the-job professional training and awarding some with stonemasonry certifications.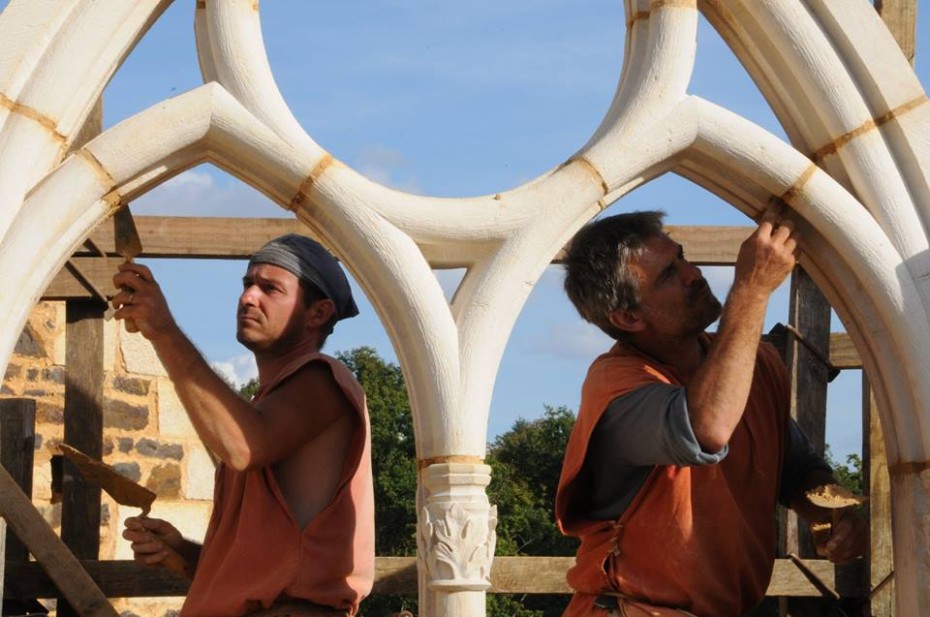 Since day one, Guedélon has also been open to the public for guided visits and educational tours and there's even a medieval restaurant to welcome guests.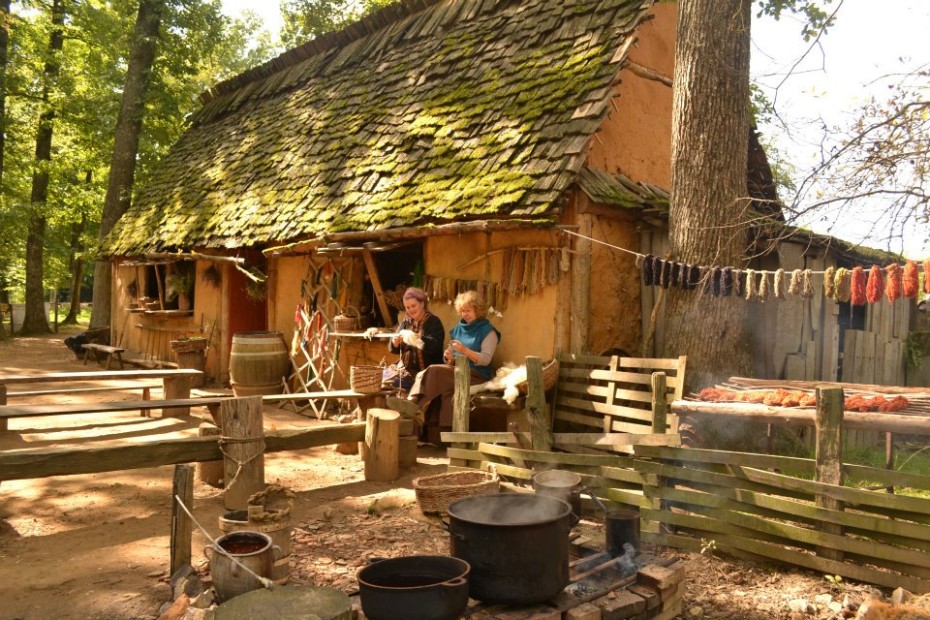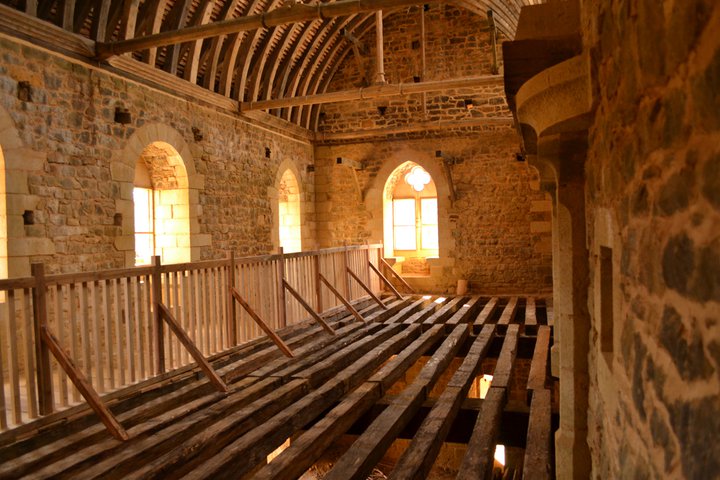 Slowly but surely is a bit of an understatement here, but Guedélon is coming closer to completion…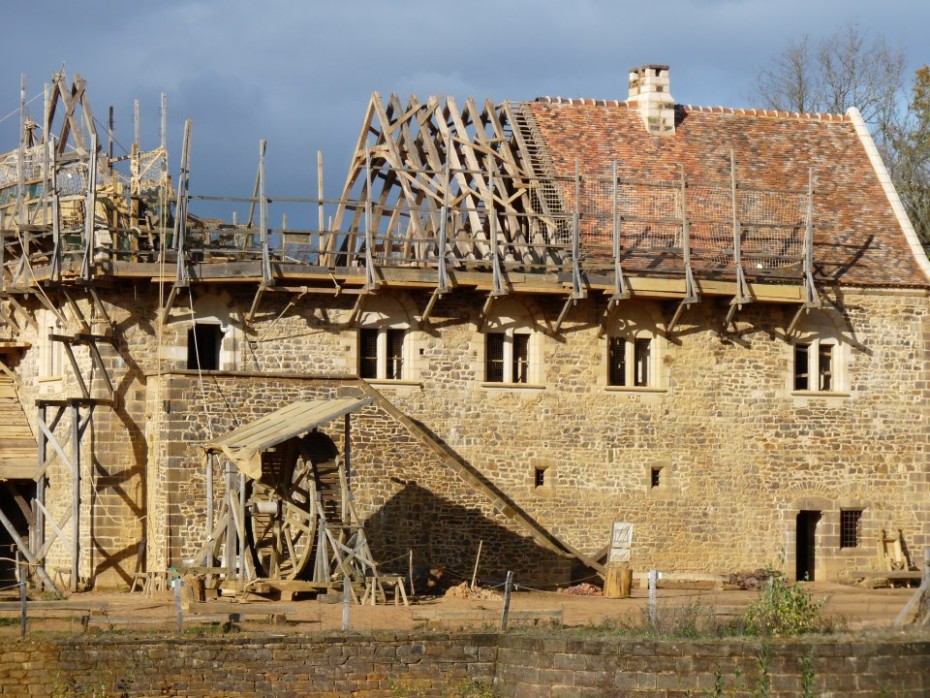 Year by year…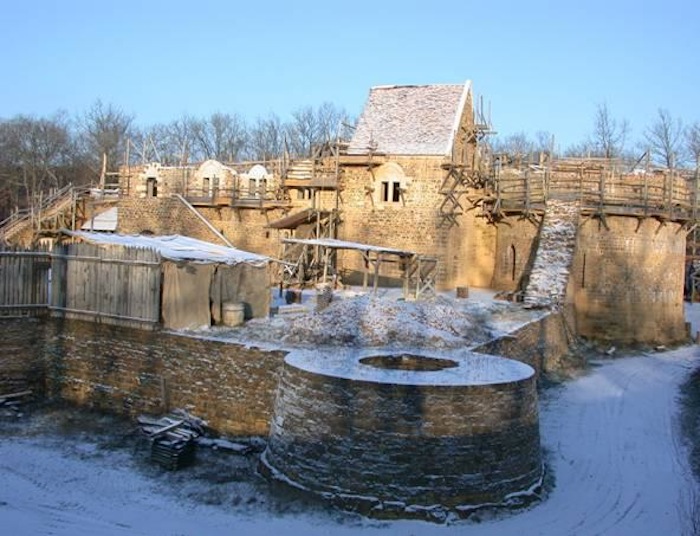 Season after season.
Visit the Guedélon website for more information on visiting and follow their Facebook page, bearing in mind it will be a long-term but rewarding commitment to follow its progress until completion!
P.S. The BBC also filmed a really great documentary over a period of six months living and working at the castle.