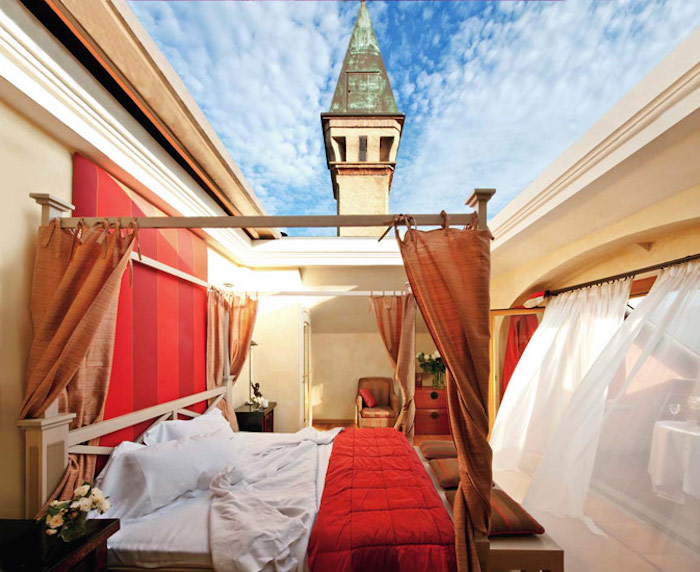 Some people might have mountains they want to climb on their bucket list, or elephants they want to ride. Me? I'm adding this hotel room onto my bucket list.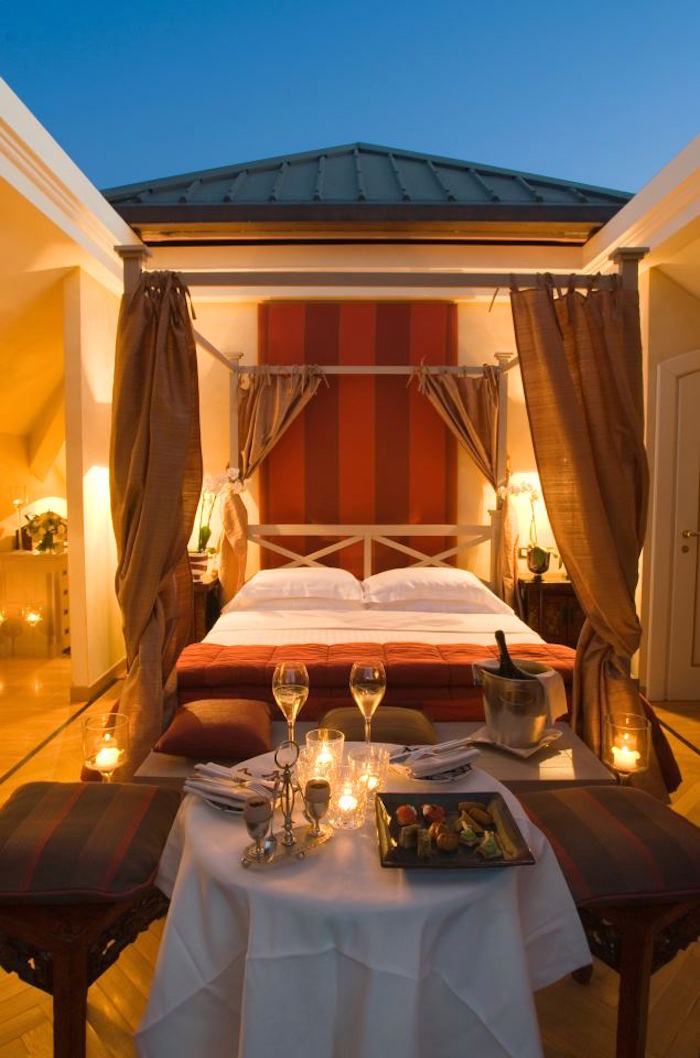 At a very fancy hotel in the Italian hills of Lombardy, described as an enchanting place off the beaten track for those "seeking the pleasure of some time-out", a very bedroom with a very special surprise awaits at L'Albereta. The 5-star suite christened the Cabriolet room is no ordinary hotel suite, because at the touch of the button, all those childhood dreams you had of camping in your bedroom will become real as the roof opens to reveal the starry sky.
I can almost hear the heavenly choir music as the roof slides open.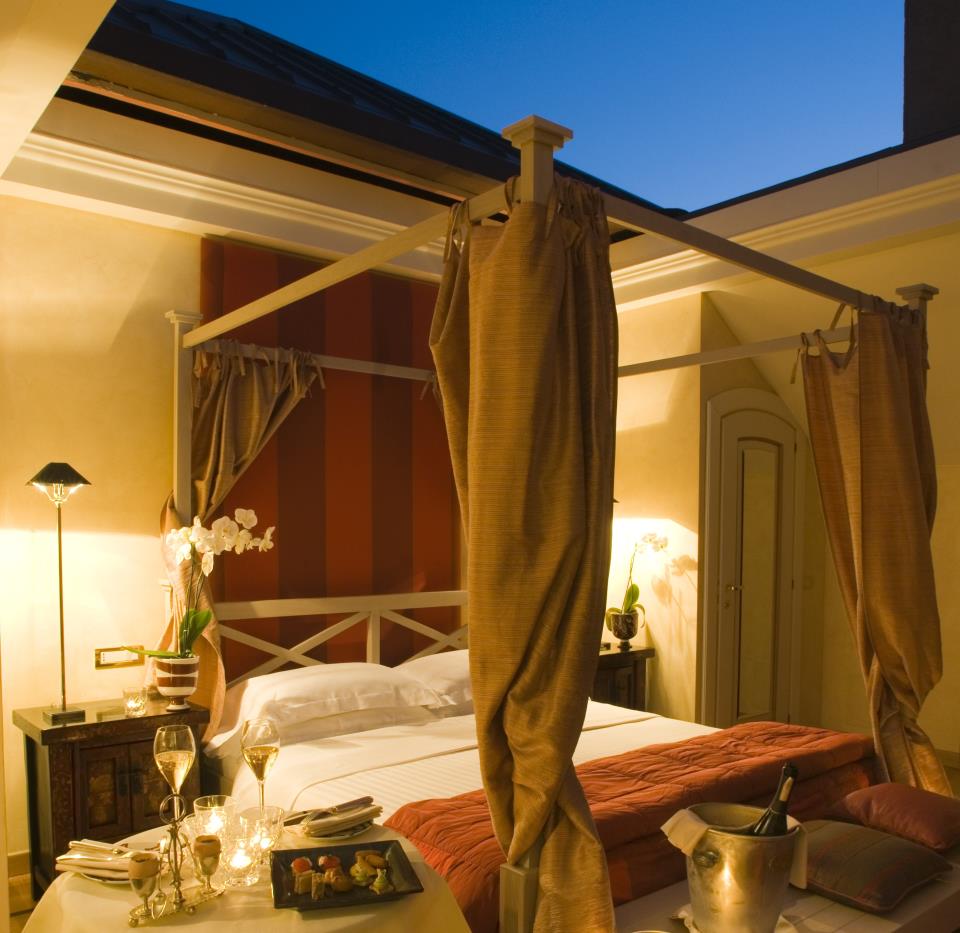 Oh, and the balcony also looks out onto this ↓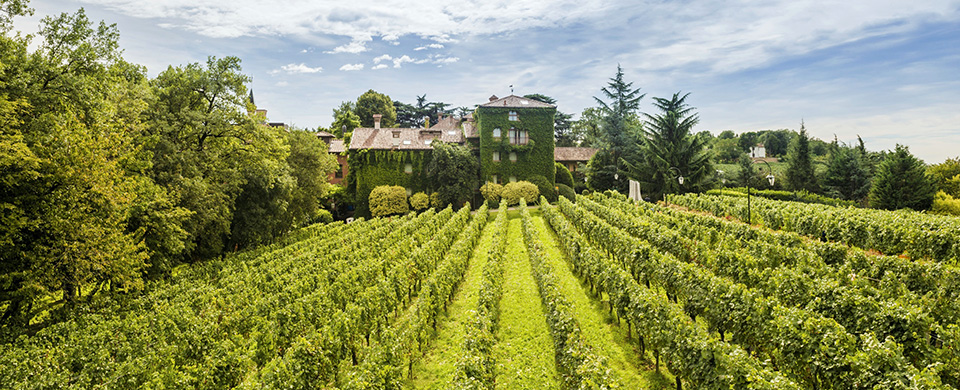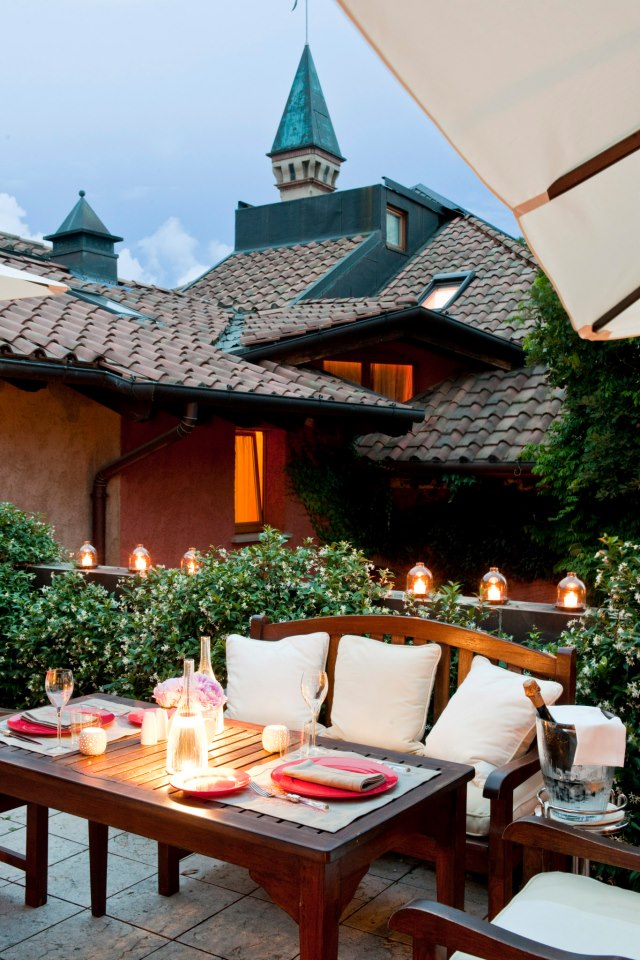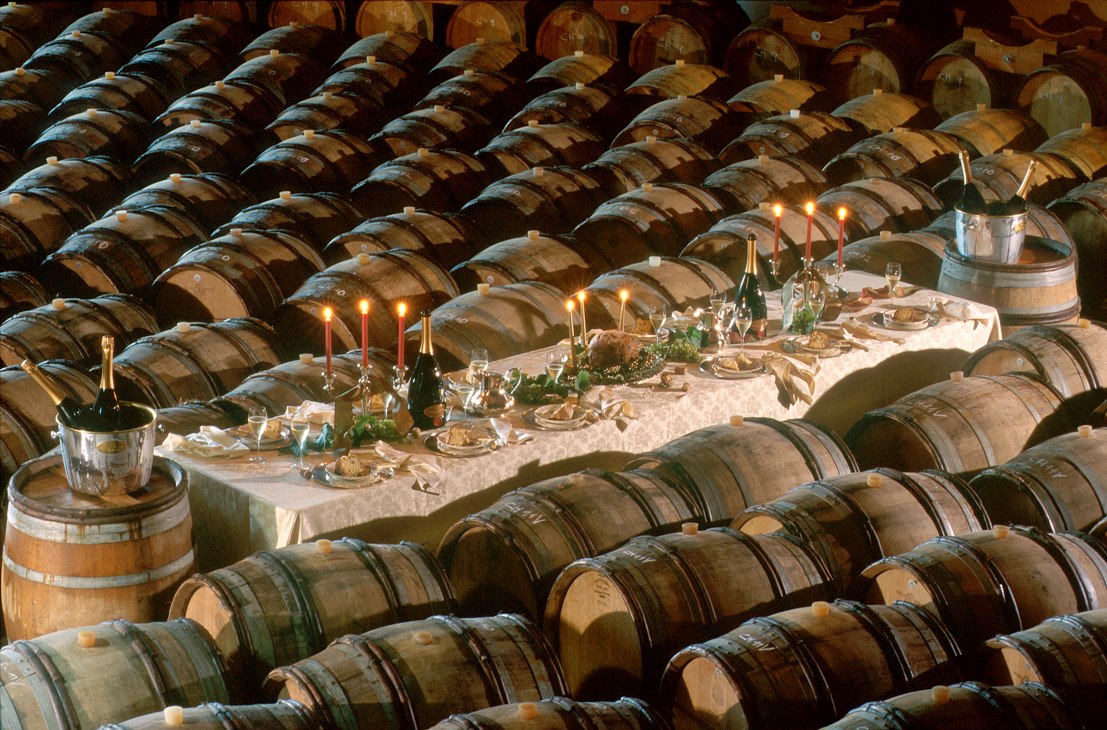 It looks like l'Albereta is a pretty awesome hotel all around. On their Facebook page, I noticed they do special Christmas and New Year's dinner parties at their winery where you can dine surrounded by a sea of old wine barrels.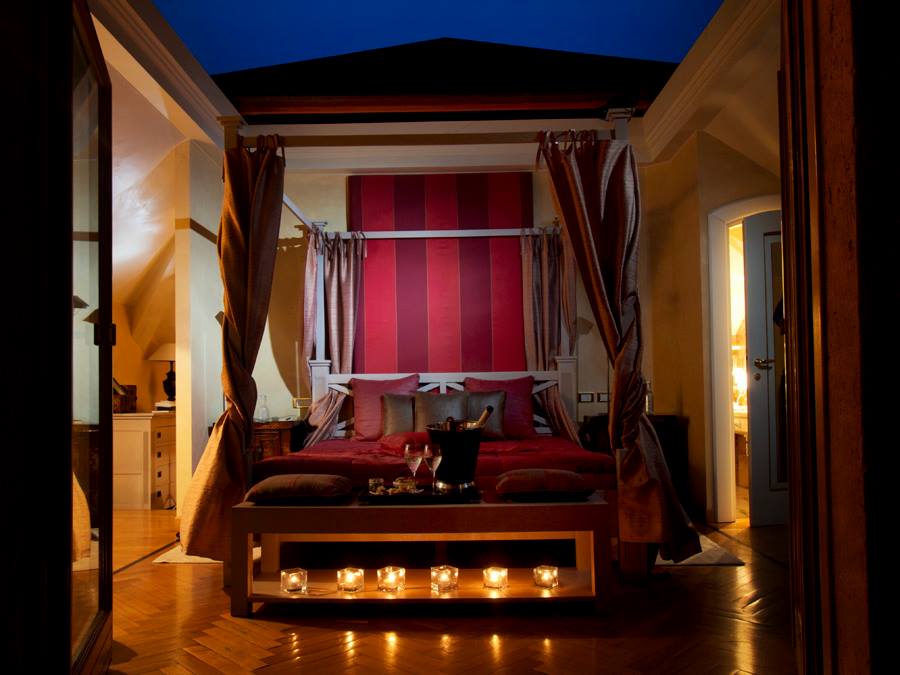 Prices reflect the awesomeness.