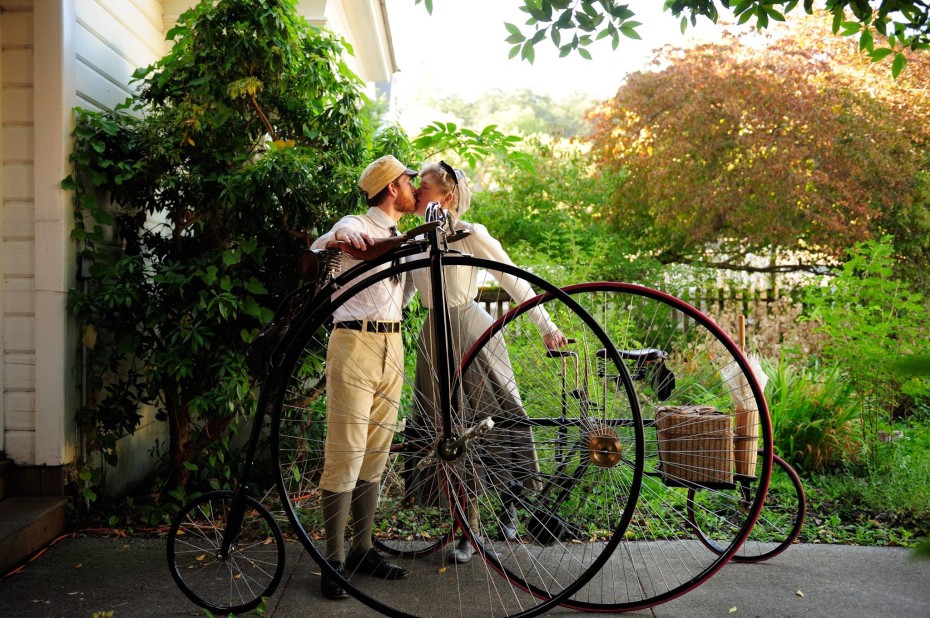 I've just come across Sarah and Gabriel Chrisman, a couple of neo-Victorians living in Port Townsend, Washington. I found them on the internet of course, via their own website, which raises the question: just how serious about living as Victorians are they?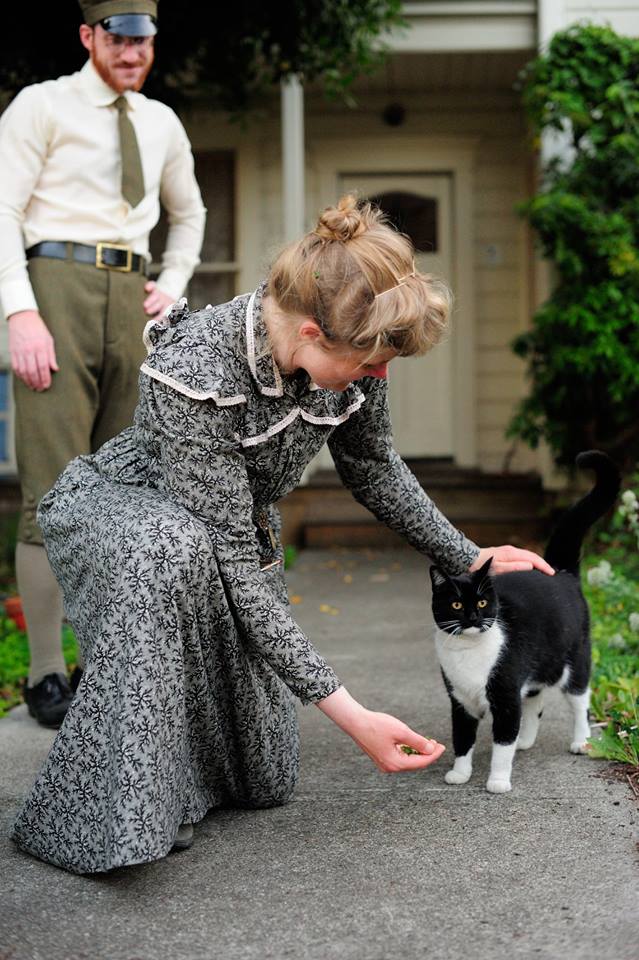 After trawling through their seemingly endless website and reading a few interviews they've done since becoming an internet curiosity, I've concluded that the Chrismans are more like time-travelling Victorians than die-hard Victorians. That is to say, yes they have a computer and a website because they're interested in the outreach and education of their ongoing experimental way of life, but then they don't keep cell phones or a television for example. Making the best of both worlds, they adopt the Victorian lifestyle as a more conscious and mindful way of living, but they won't isolate themselves because they're neighbours and friends choose to live in the 21st century.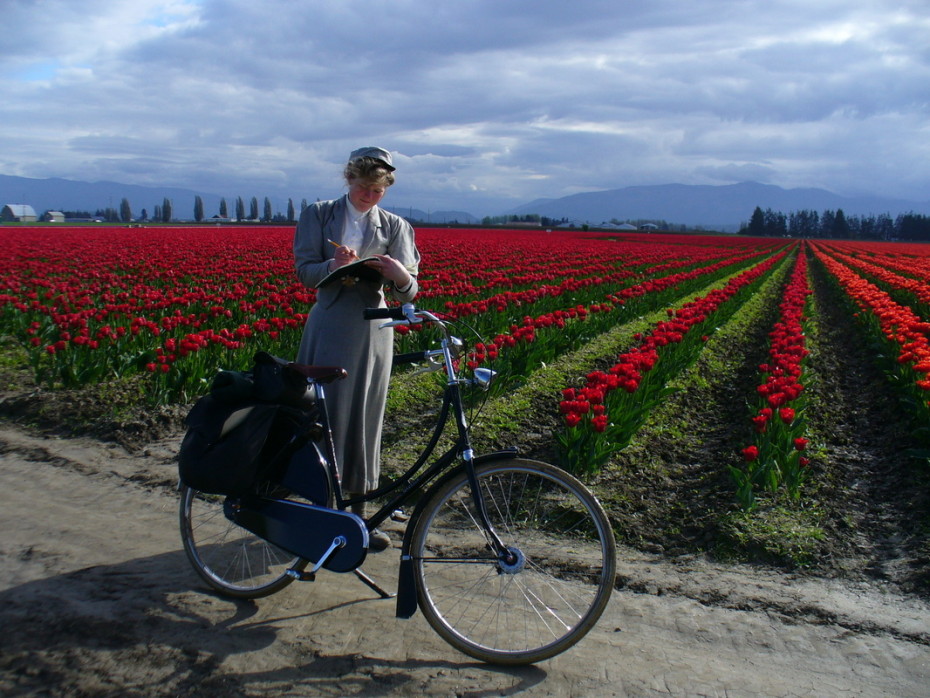 Gabriel works at a bike shop in town and Sarah is a writer, with two books under her belt about the couple's Victorian lifestyle.
"Our household income is considerably below the average, and that's a restriction we have to work within," explains Sarah on their website, which also advertises their consulting services and educational workshops. "We set our priorities carefully, decide what's really important for us, and work from there. In some aspects of our lives we spend more money than other people, but then we make up for it by spending less money in other ways—partly because of the manner in which we've chosen to live, partly out of pure necessity."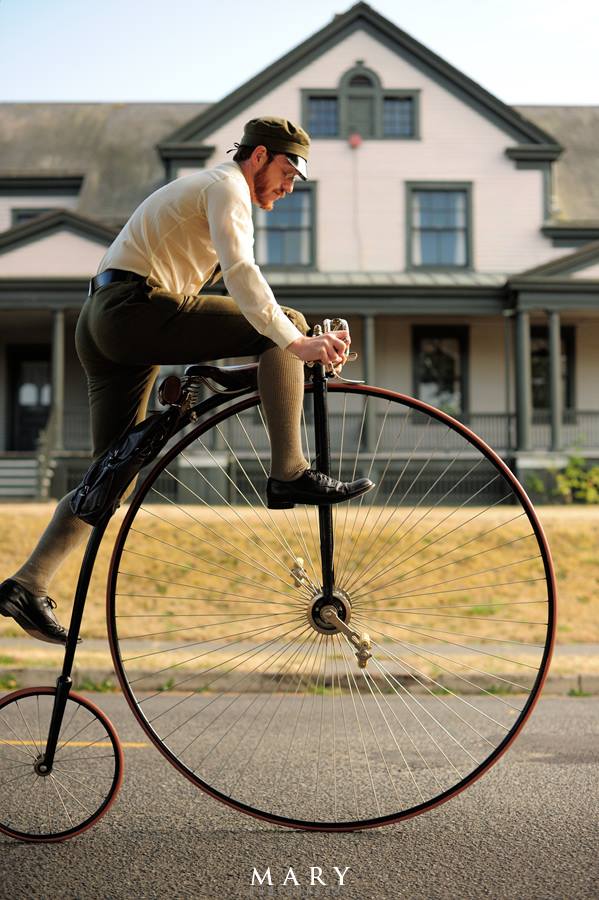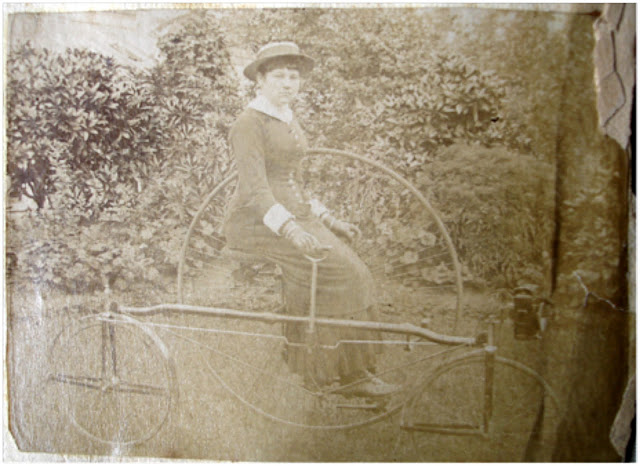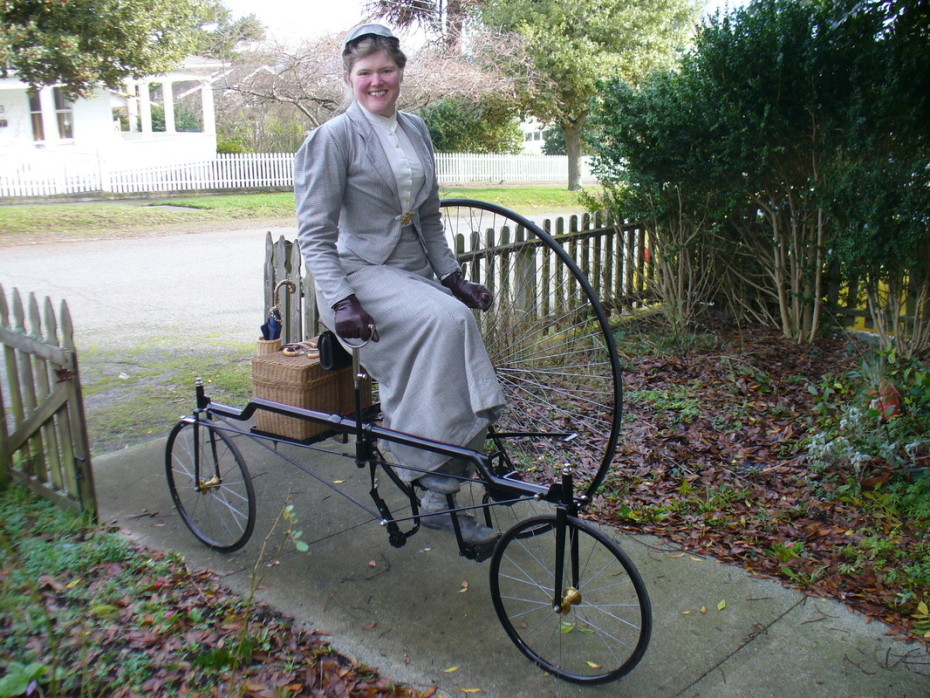 You can learn all about their cycling life on this section of their website.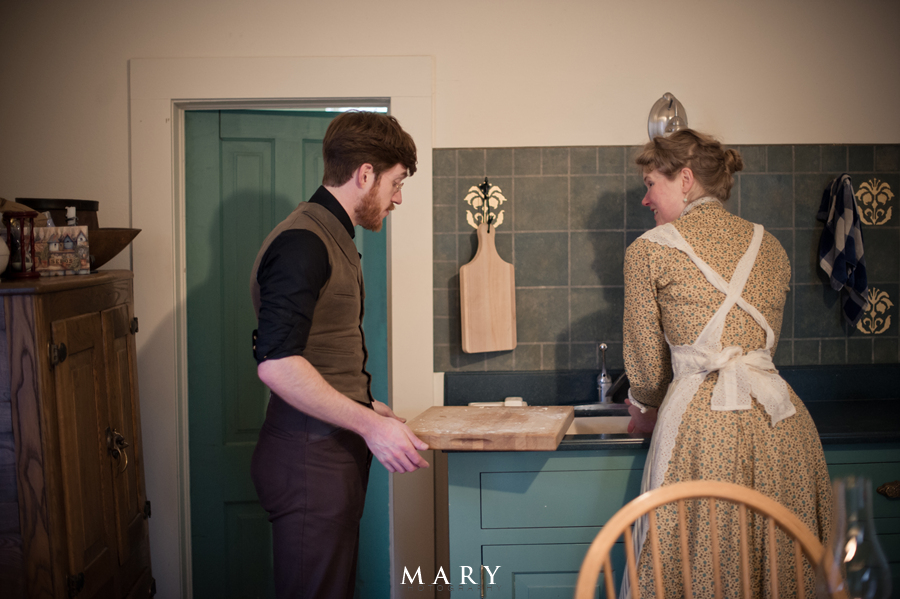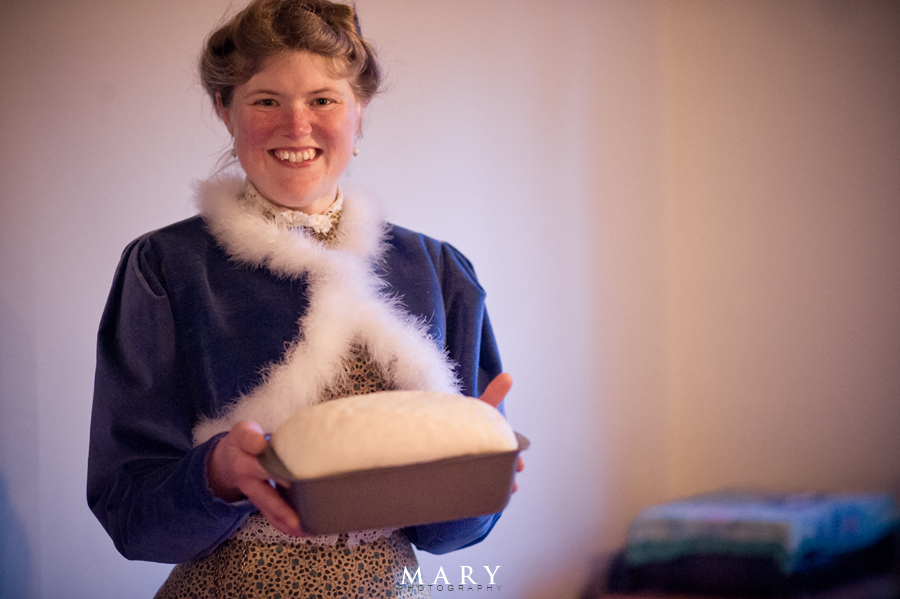 Sarah spends a lot of her time studying the history of the Victorian kitchen and you can find her recipes such as sour-dough and a list of historically prepared foods here. When they're in the mood for a sweet treat, root beer floats and other ice cream sodas are on the menu for the Chrismans because luckily, they were invented by the Victorians. They married couple also go foraging during nettle and berry seasons.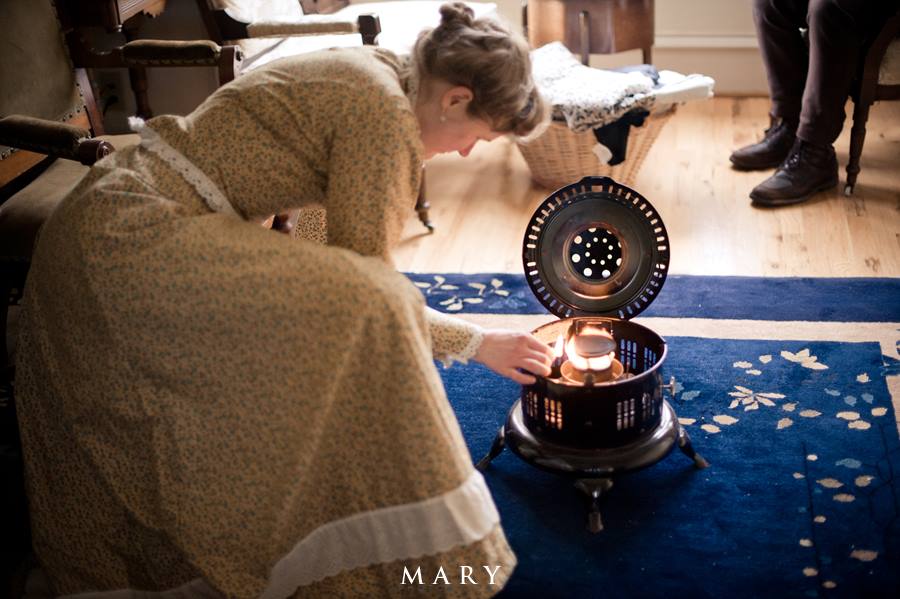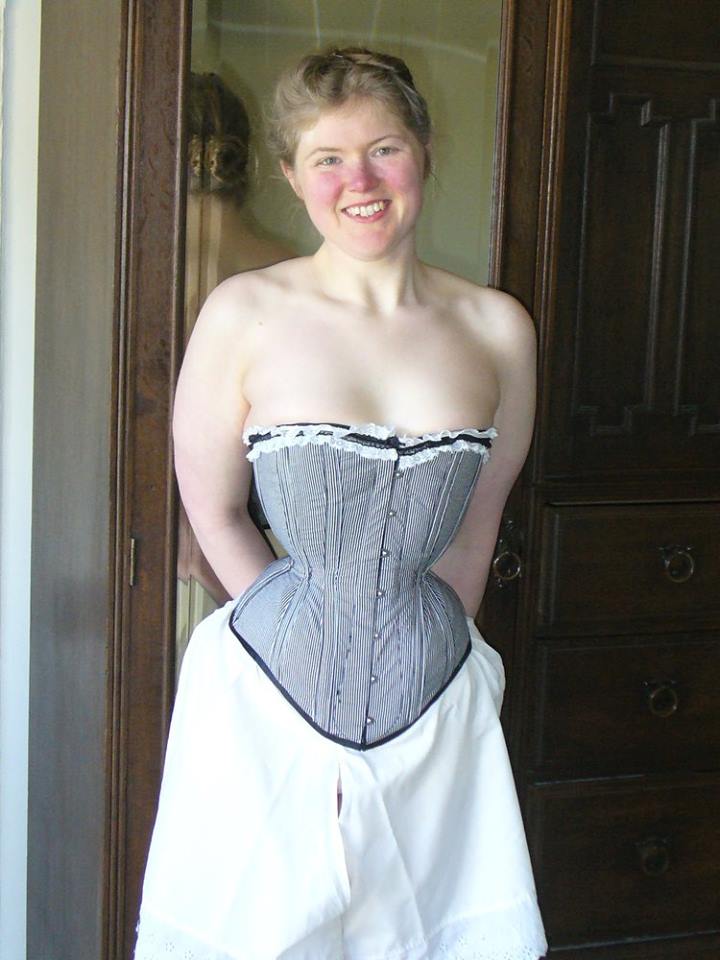 Sarah wears a corset 24/7, 365 days a year. As someone who previously went with the thinking that corsets were terrible, she now maintains that nearly everything you've always heard about corsets is wrong and claims her first book (Victorian Secrets: What a Corset Taught Me About the Past, Present, and Myself) will set you straight.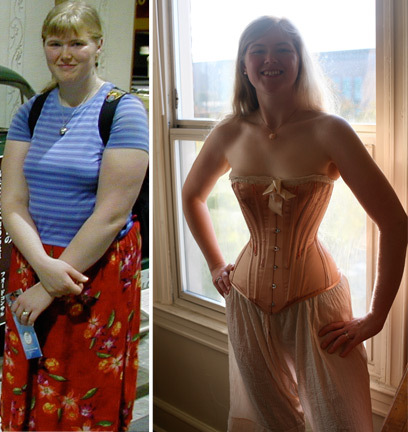 Often asked questions such as "Can you breathe in that thing? Can you eat in that thing?" Her response goes something like this:
"Yes I can breathe, do your lungs flank your belly-button? Corsets do reduce the available space in the stomach and intestines, but as far as I'm concerned that's not really a bad thing.  I get full a little faster, which encourages me to eat smaller and more frequent meals.  It also forces me to get more fiber in my diet -again, not a bad thing."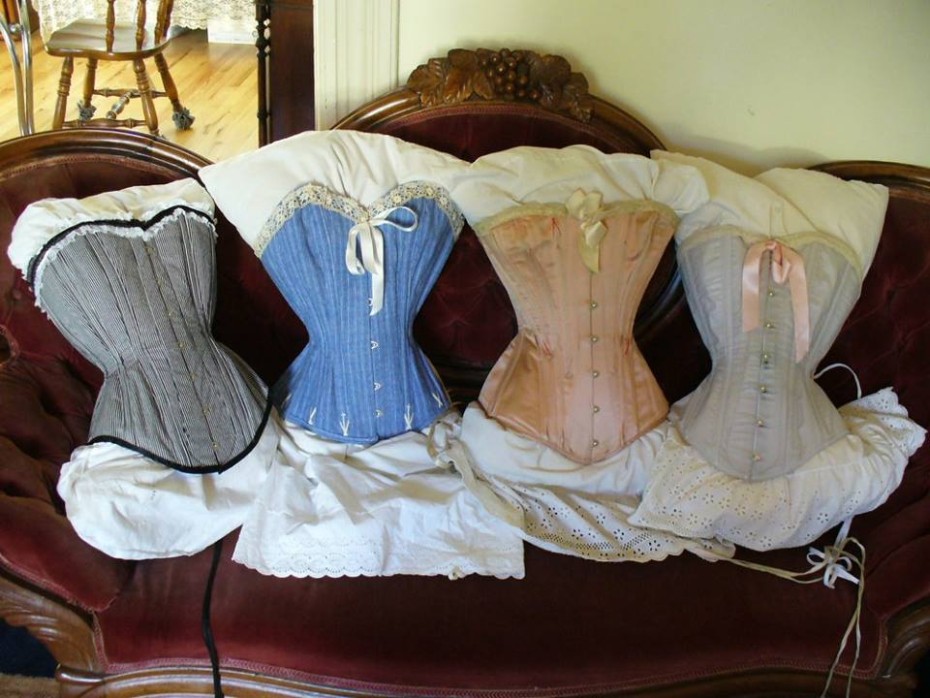 Her everyday corsets are based on 1890s corset patterns and are sewn for her by C & S Constructions in England.
Aside from her corsets, Sarah makes all her everyday clothes myself. You can find out much more about their daily Victorian outfits on this section of This Victorian Life.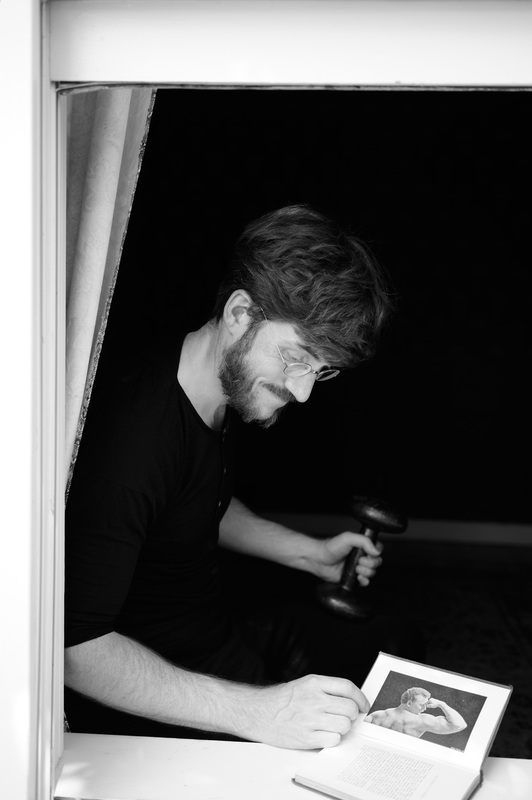 Gabriel's daily workout is based on a routine described in Eugen Sandow's 1897 book, Strength and How to Obtain It. All of his glasses date from the nineteenth century, from his 1850's green sunglasses, to his everyday gold-rimmed spectacles, to his pince-nez for reading.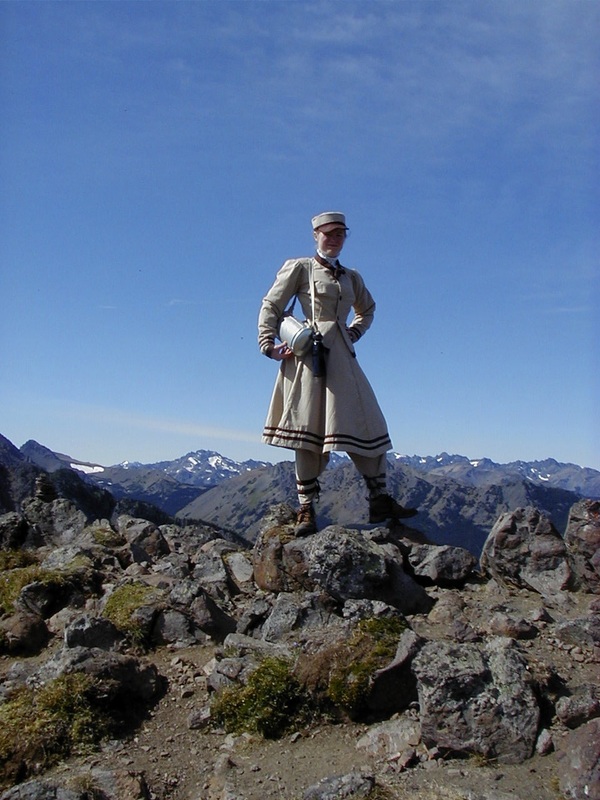 For fun, the couple goes on hiking trips, picnics where they can swim nearby and fossil hunting!
"The Victorians were passionate about learning the whys and wherefores of the natural world – and so are we!  Fossil hunting, visiting natural history museums, seeing wildlife shelters and discussing interesting matters with our favorite research scientists are fun ways we indulge in the Victorian obsession with the natural sciences."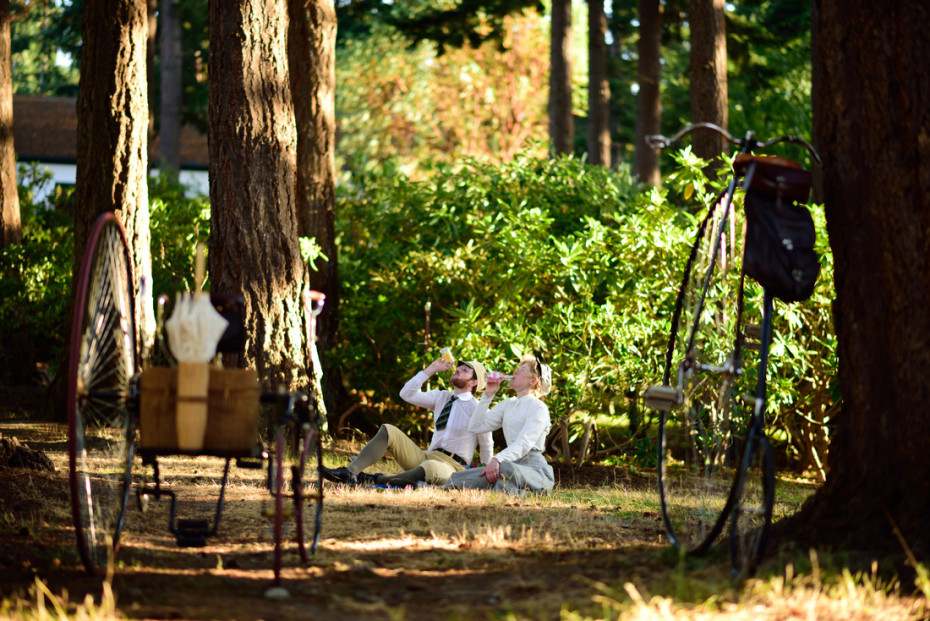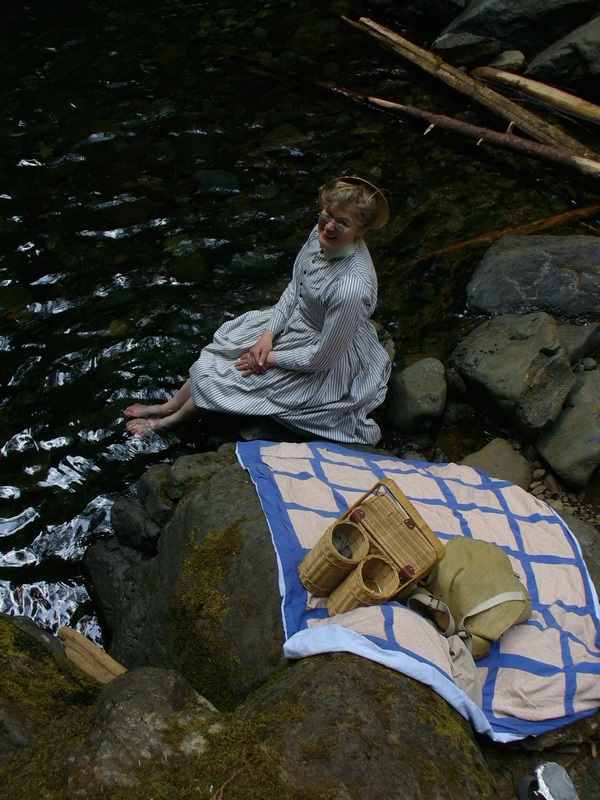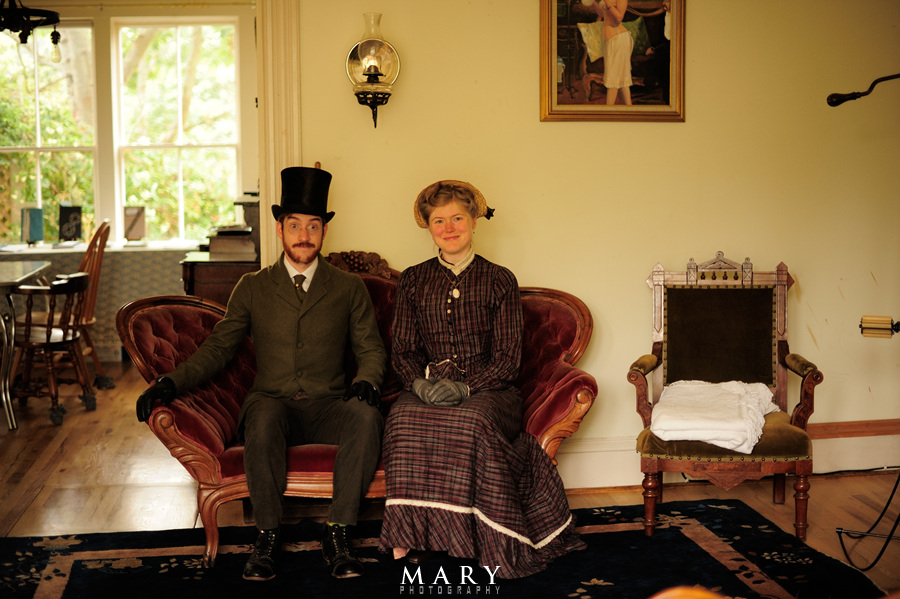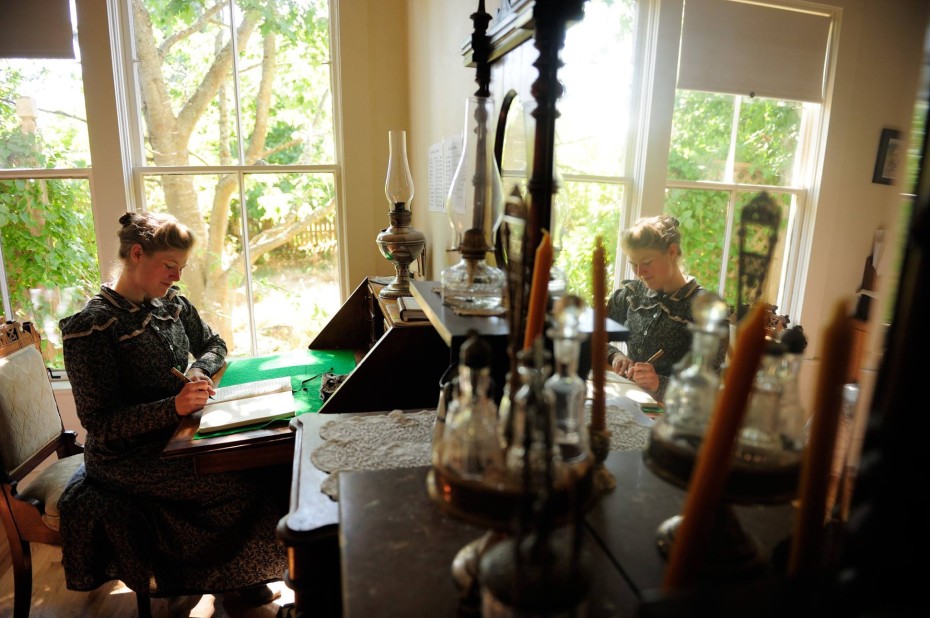 The Chrisman's also picked a bit of a Victorian time-capsule town to live in. There's more information about Port Townsend here, where it's not unlikely that you'll run into Mr. Chrisman, running down to the old general store founded in 1890 on his Victory bicycle.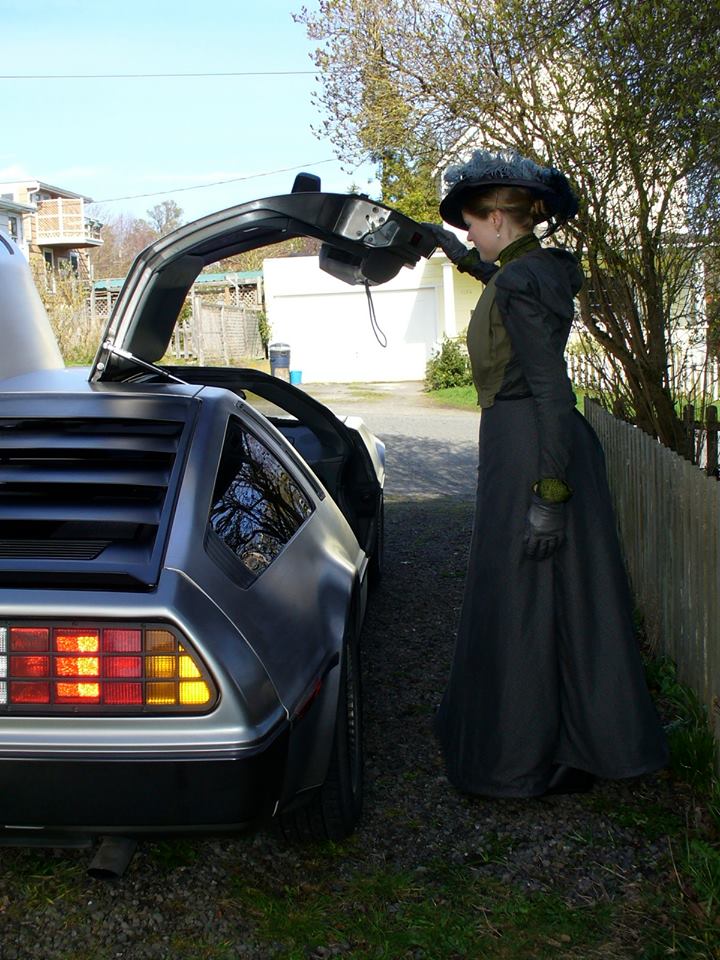 But I did tell you that these were time-travelling Victorians of course!
Follow the Chrismans on Facebook and discover their website here. Their book is available on Amazon.