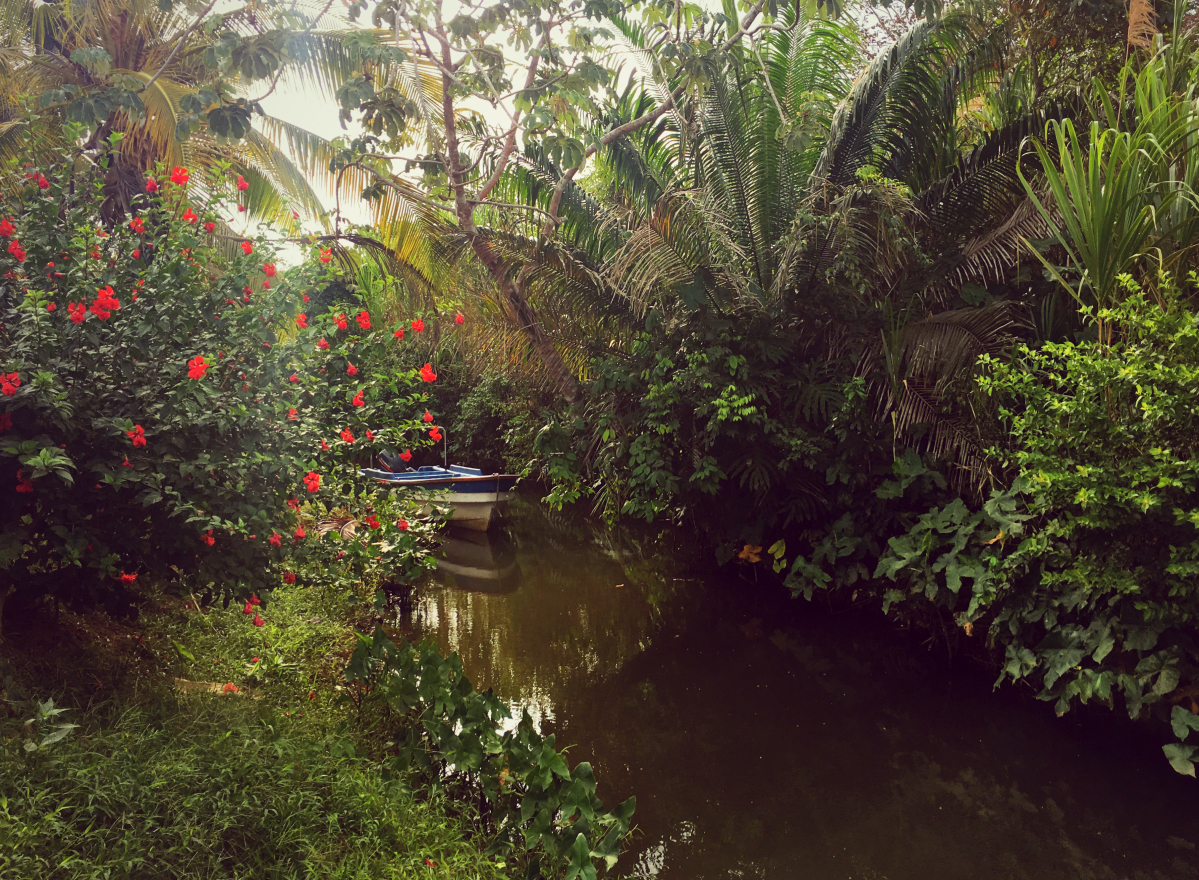 Our boat awaited us on the other side of the jungle. We didn't know it yet, but the 4am wake-up call, the roller coaster ride through the Guna mountains and a thrashing from the sea on a tiny boat would be all worth it to reach the San Blas Islands…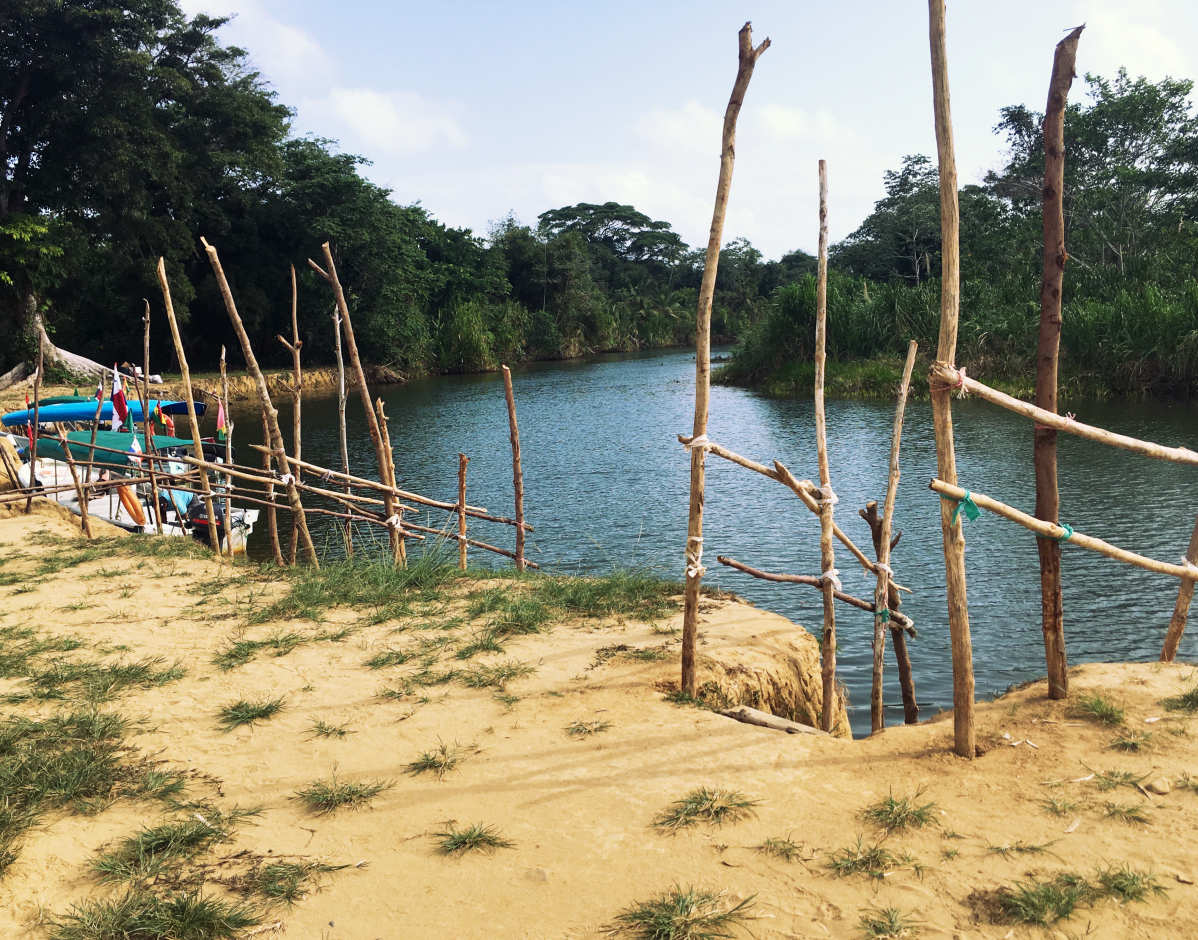 The dock consists of a few sticks and uneven mud steps where the Kuna people wait to escort you to their paradise.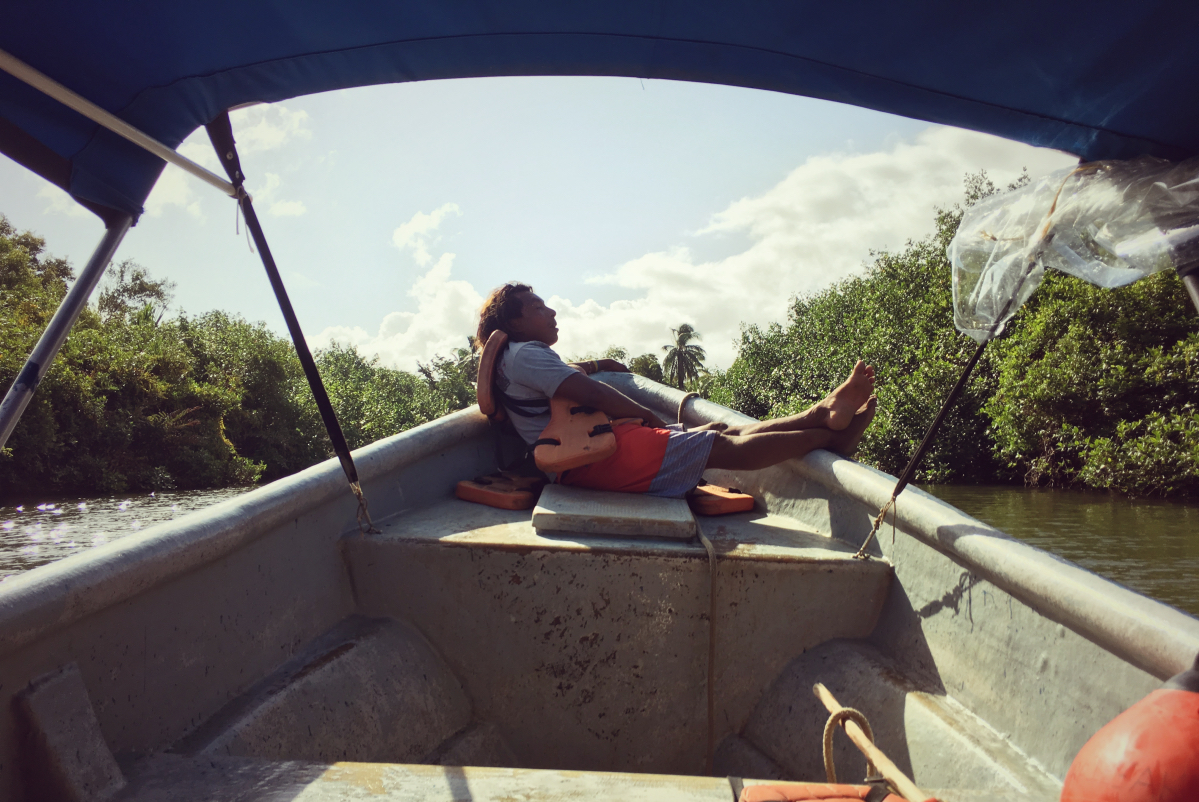 The Kuna, also known as Guna Yala, are an indigenous people of Panama and Columbia who mainly live on a collection of 365 perfect little Caribbean islands, one for each day of the year. As you can see, they're a pretty chilled out bunch. They consider themselves independent from Panama and had in fact just finished a week of celebrating their own "independence day" when we arrived, marking the anniversary of their successful revolution against the Panamanian government's attempt to colonise the islands in 1925. As a result, they have full governing control over their islands. No one else is allowed to build hotels, holiday homes or even manage the transport for the ecotourism coming to and from Panama City. They run it all themselves.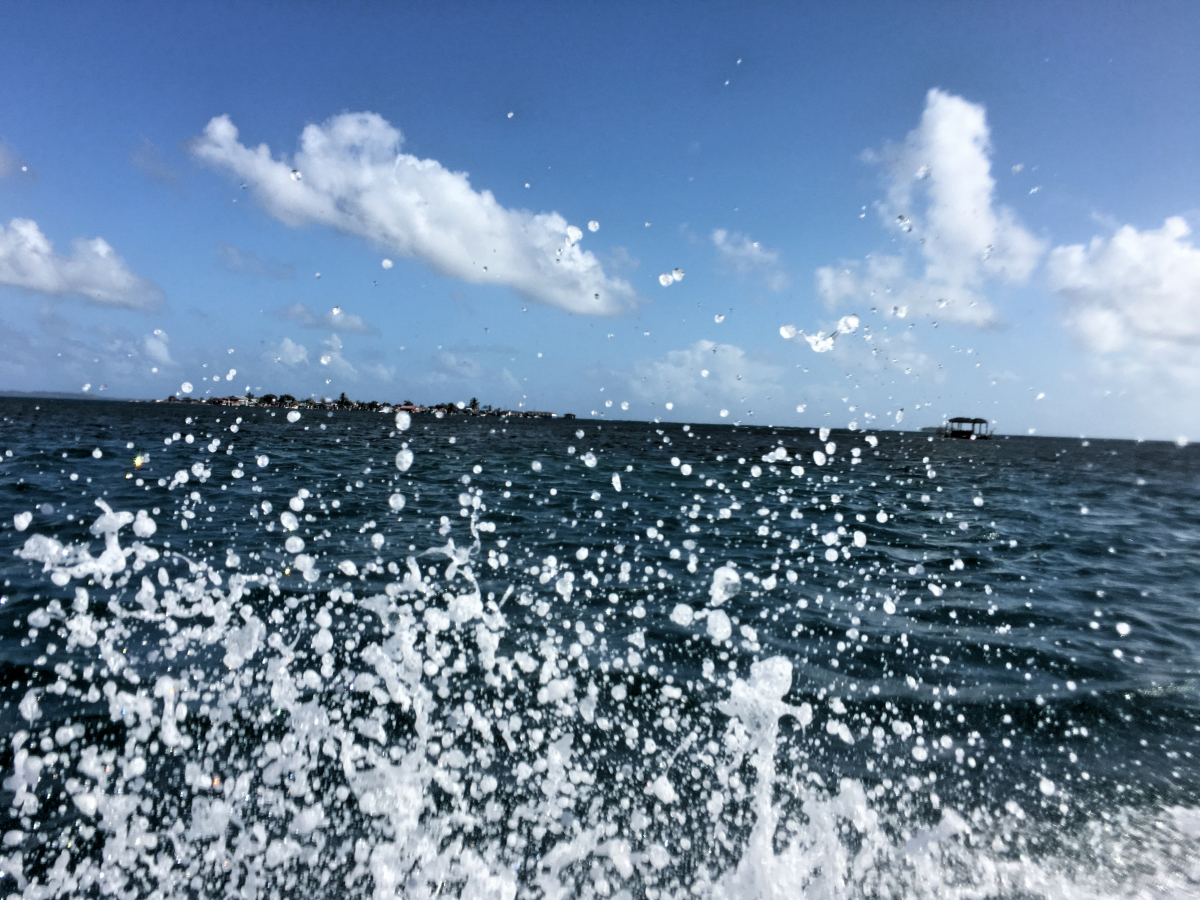 My only feedback for their little ecotourism empire would be to add some kind of protective windows to their boats. Boy did we get a good, long and hard soaking at sea. And it wasn't exactly a short boat ride– everytime we thought we'd finally reached our island, we'd continue cruising on by in our sorry, soggy state. I think the Kunas secretly find this quite amusing!
Finally, the motor slows to a drift and we look up from our huddle to see a giant palm tree bobbing up and down next to the edge of our boat like a mirage in a watery desert. We've reached land … a sandy seventh heaven surrounded by silvery turquoise.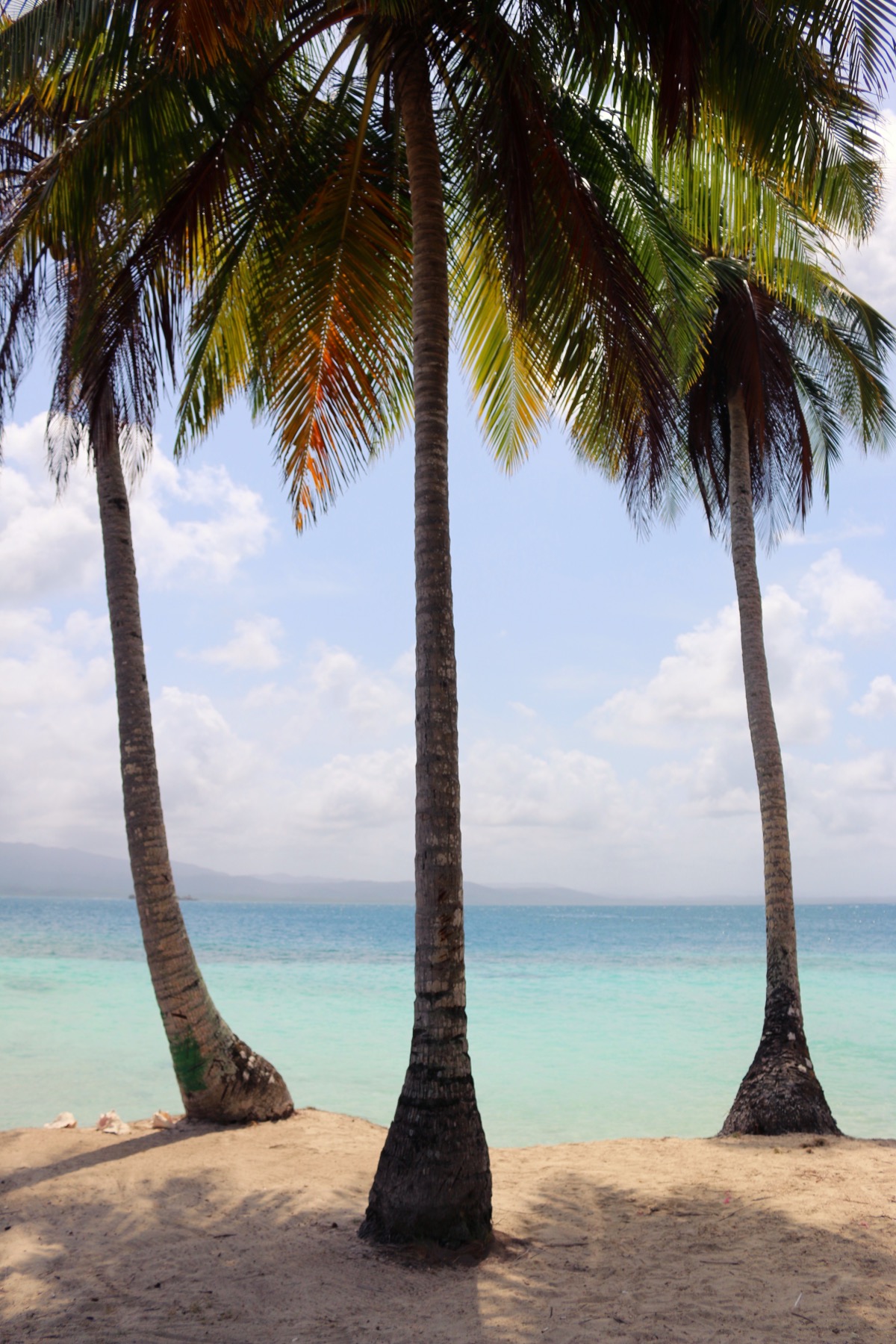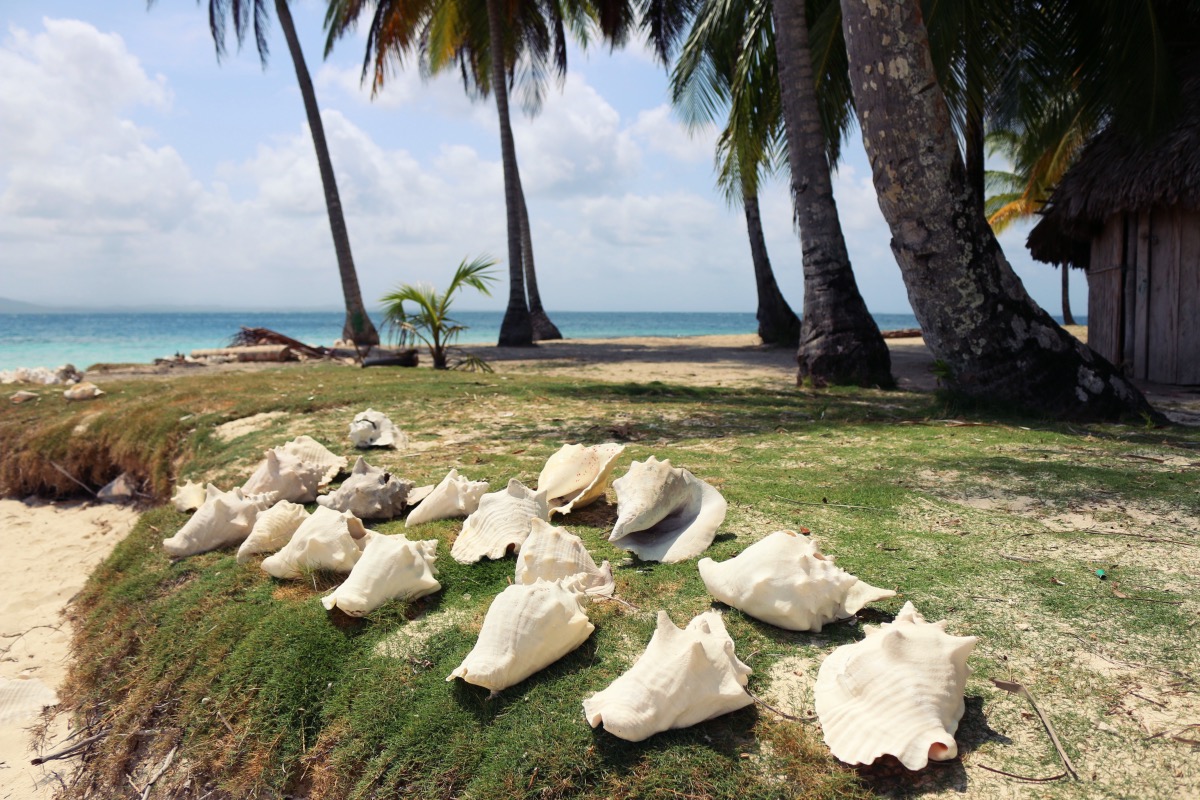 The beach is littered with giant conch shells that clearly wash up as on shore often as Autumn leaves fall to the ground in Paris.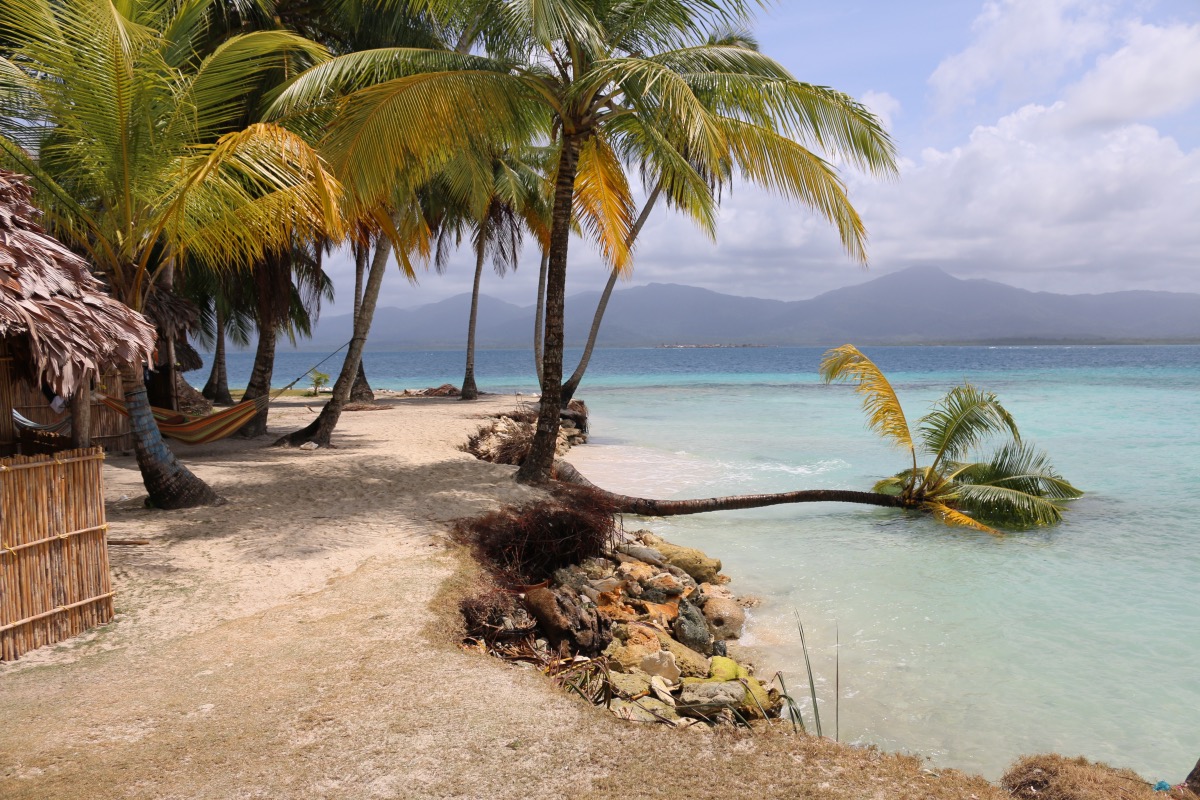 We have found our little castaway island.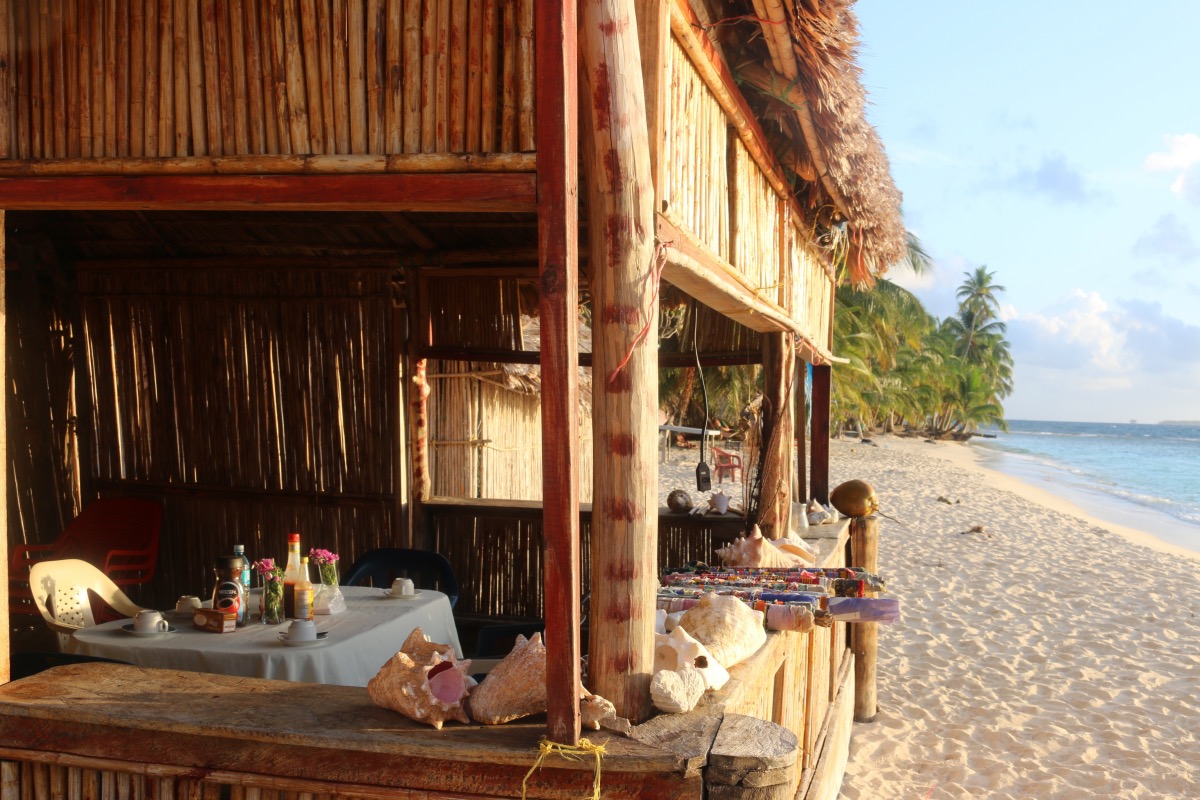 The "hotel lobby" is a bamboo hut, decorated with conch shells of course, a bamboo reception desk, a simple but charming dining area and some beaded bracelets tied around fabric rolls that made up the gift shop.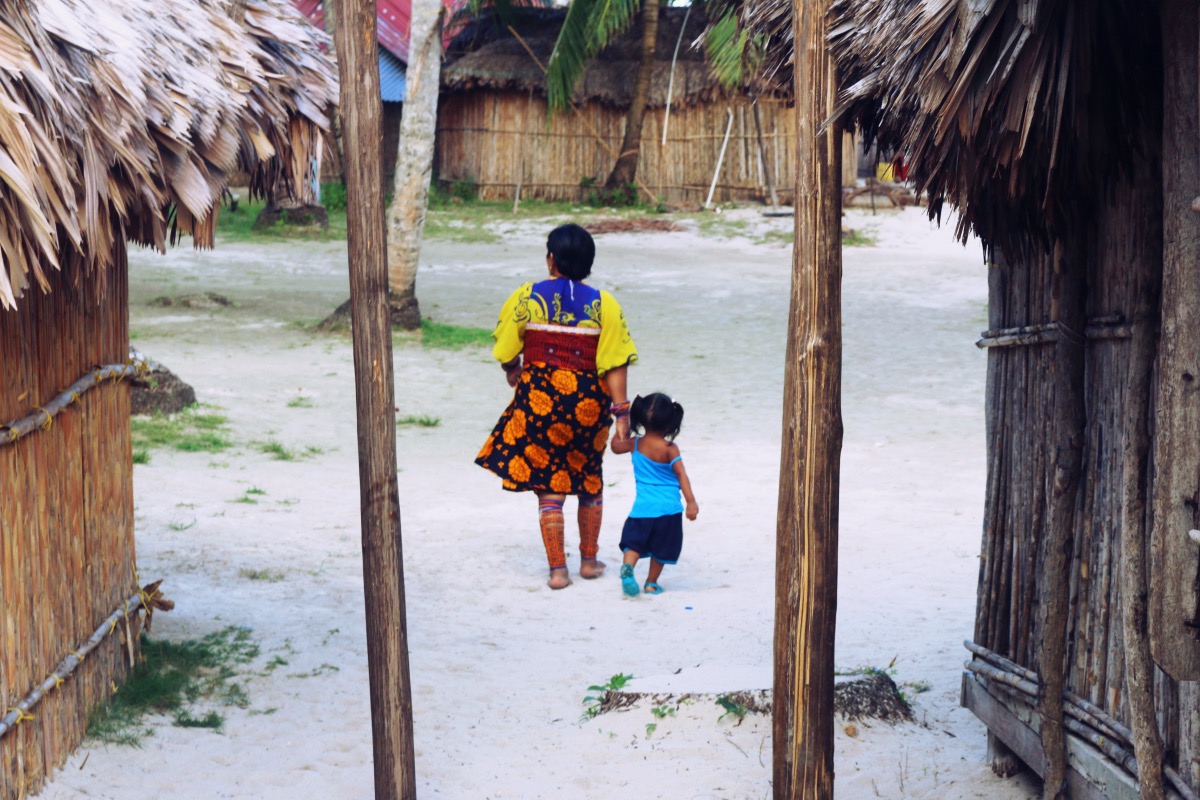 We're shown to our little beach hut, another expertly constructed bamboo hut with simple but comfortable bedding– I promise the bed is more comfortable than it looks… (and mosquito canopies were added come nightfall).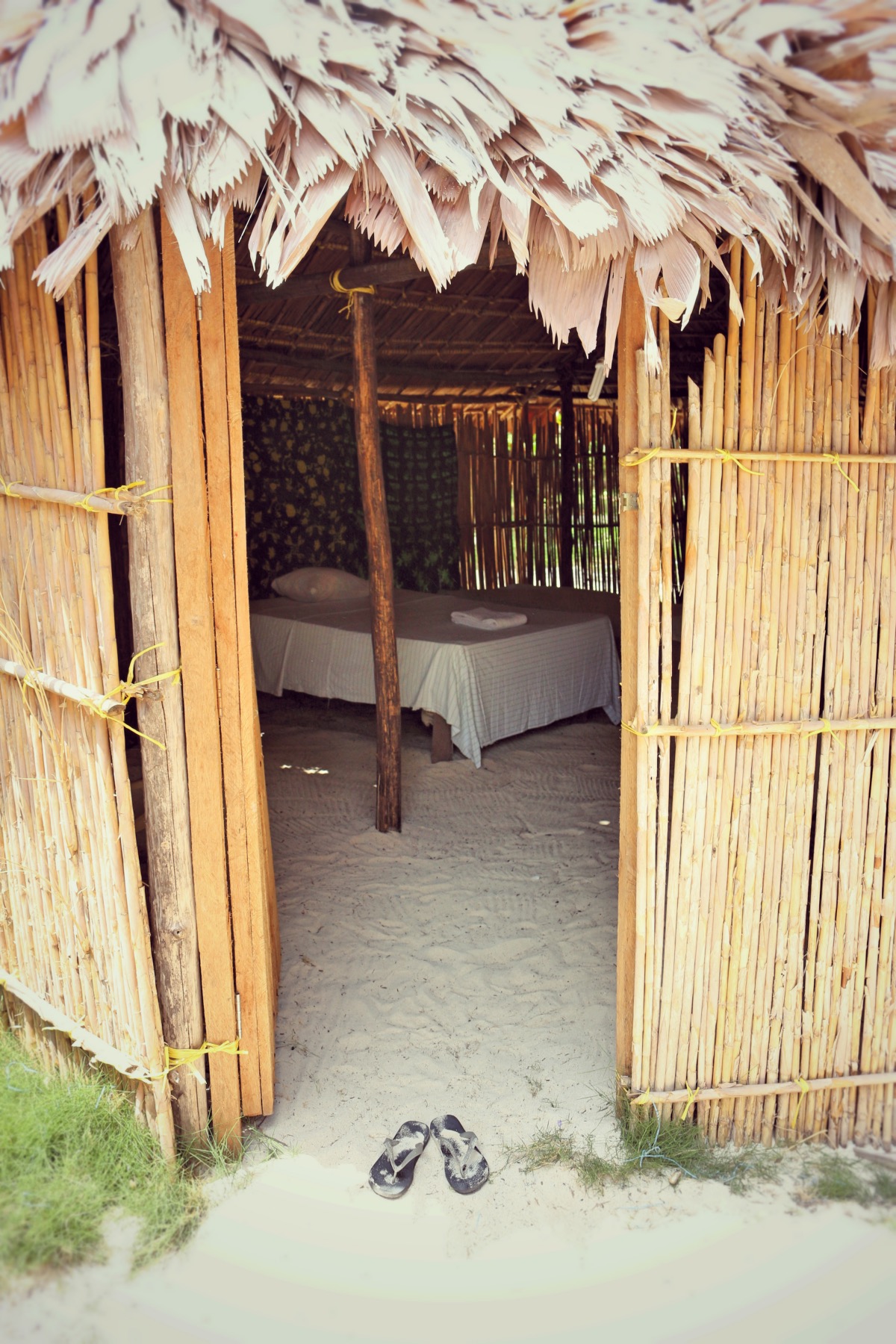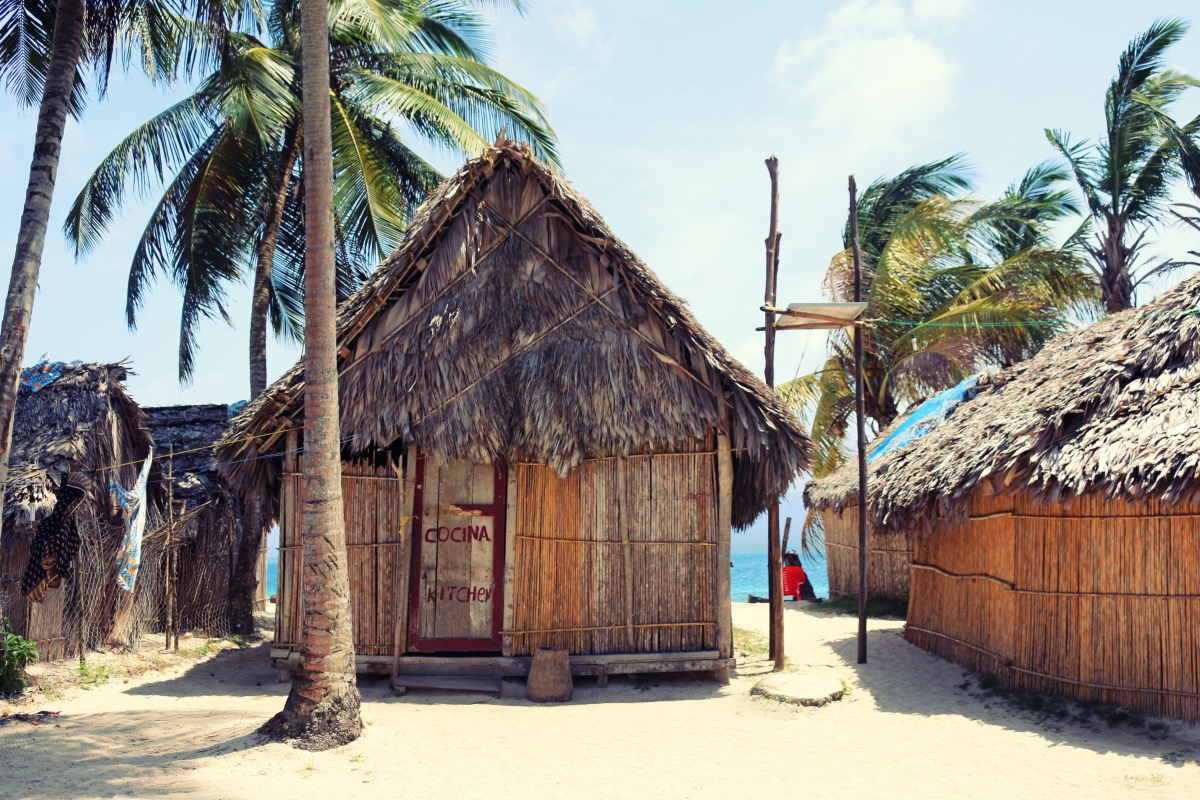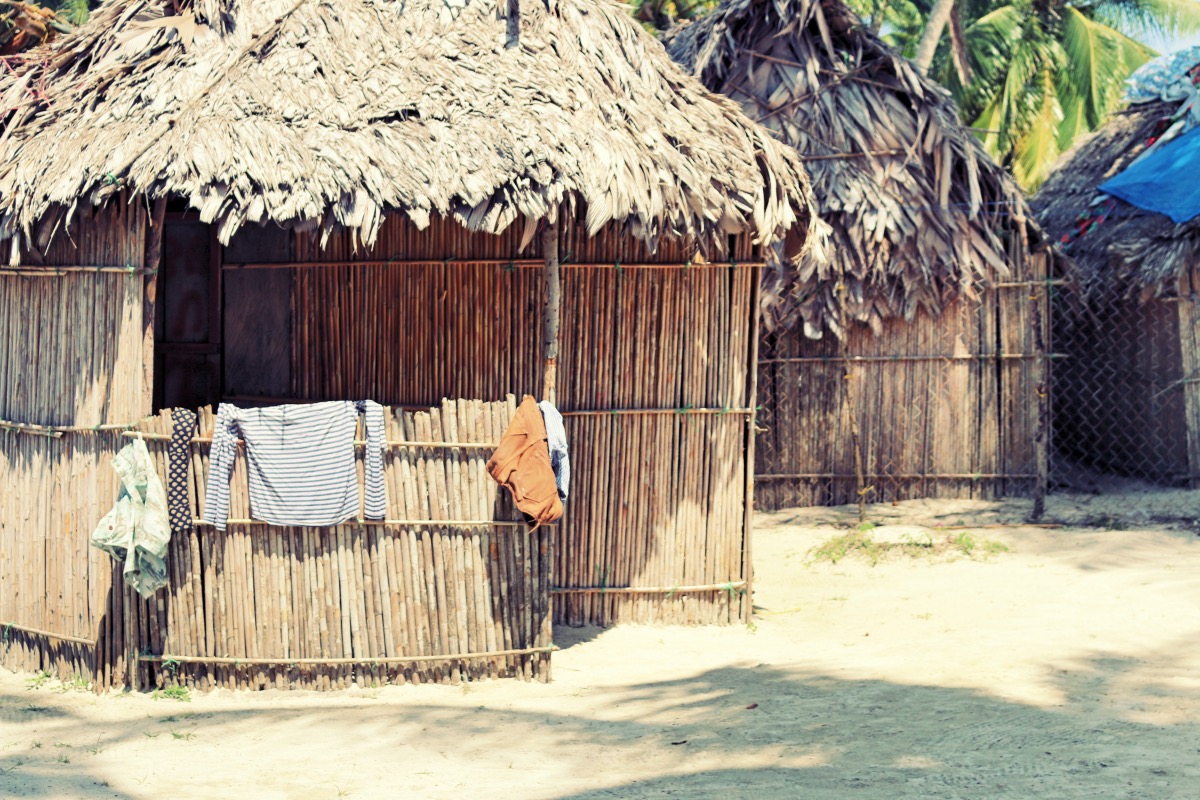 We wringe out our soaked clothes of the seawater, hang them out to dry and settle in.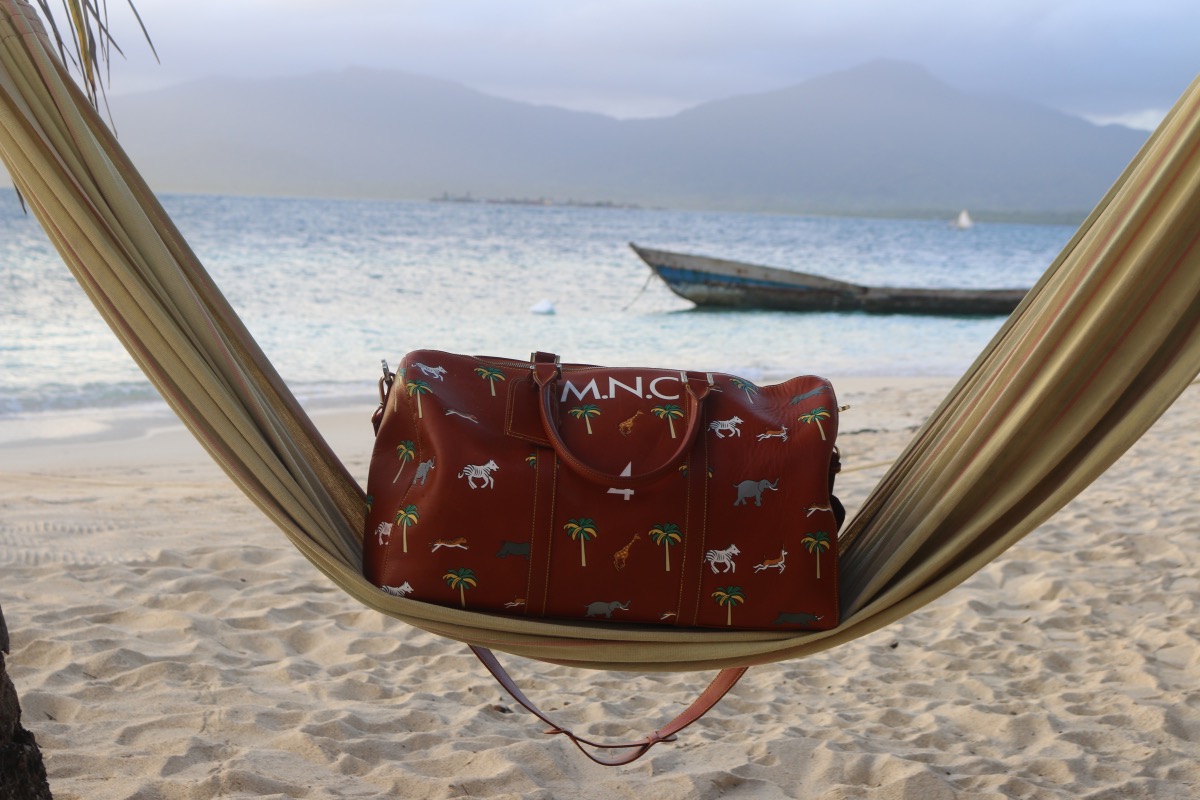 Our island is called Ina, about a 40 minute boat ride from the mainland and our hosts have called their little island hotel, "Cabaña Eneida (I'll leave all the details at the end of the post). It's simple, honest and rustic. Don't expect luxury in the San Blas Islands, expect an authentic paradise.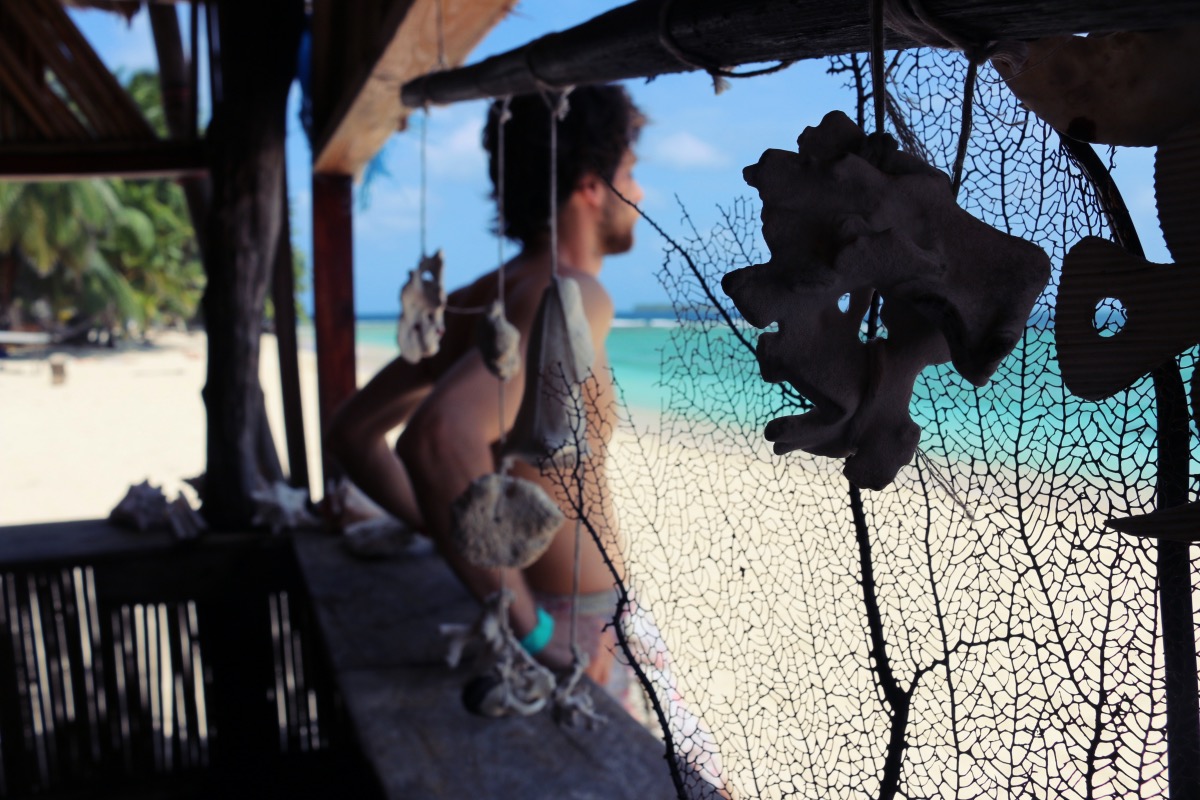 There's one other lodging on Ina, a slightly bigger of operation– and by "bigger", I mean they have maybe 4 island huts to accommodate guests instead of the 3 that Eneida had. I'd definitely recommend ours over the other, it just feel a lot more intimate and welcoming– like a little island clubhouse.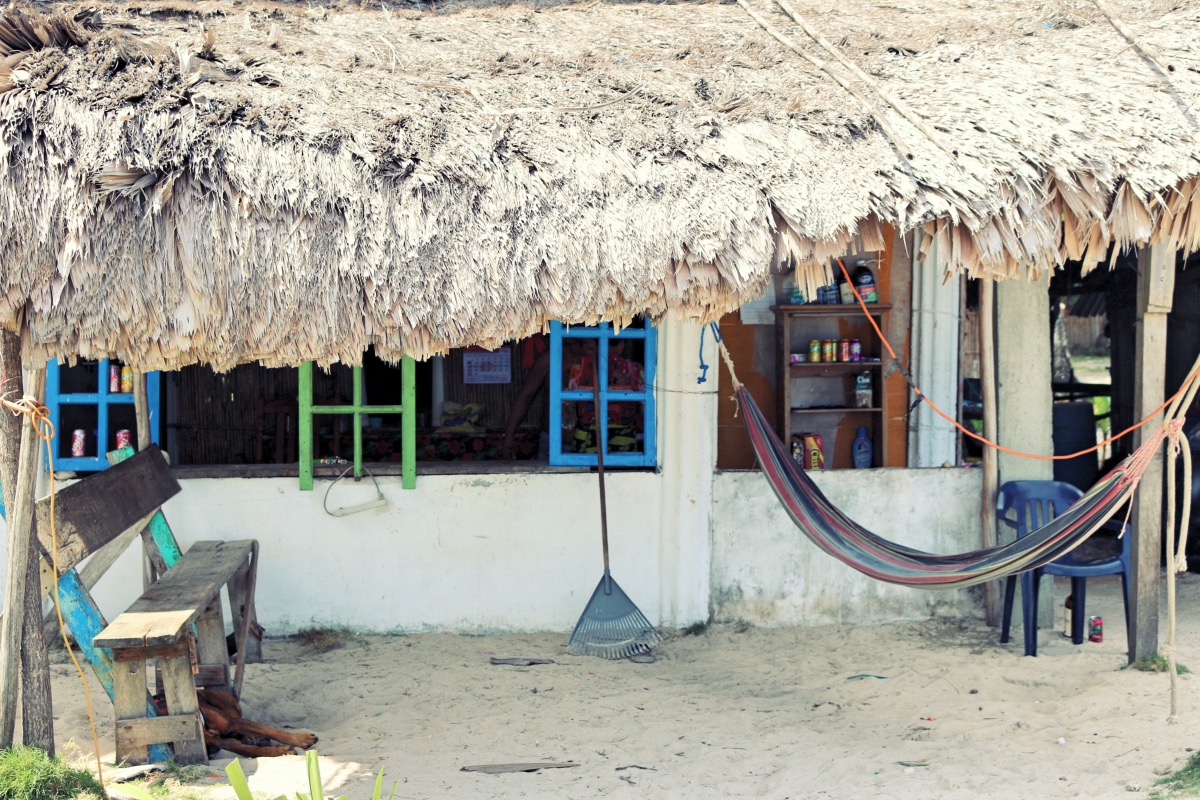 Our homestay is owned by a family that lives on the island but run by the eldest son, Iron. He's helped out by a few of his island buddies who man the tuck shop, which sells a few sodas and that's about it. It really depends on whether they've felt like going onto the mainland recently or not. I told you they're a pretty chilled out bunch. We had been told beforehand to bring any extras we wanted like booze, snacks etc.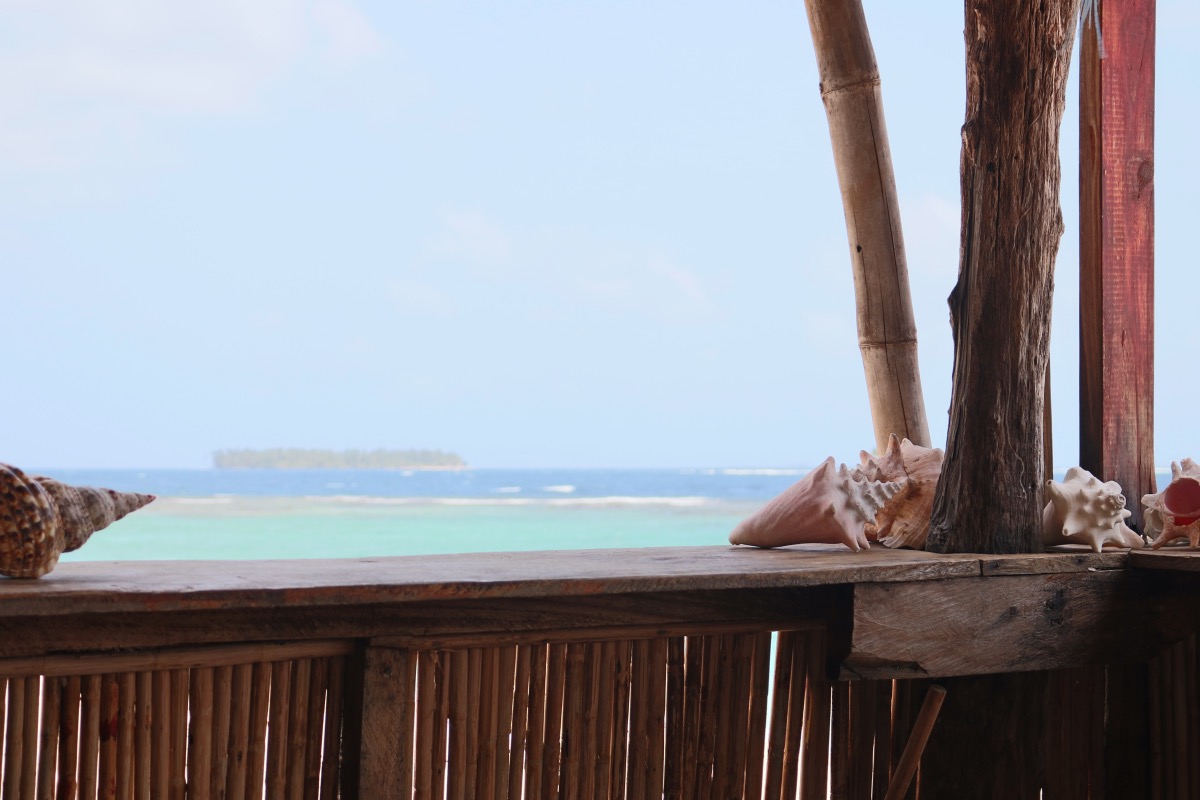 The island takes about 5 to 10 minutes to walk around, so there's no chance of getting lost. But if you want to really lose yourself, I suggest you try the sea. It's at times like these that I wish I'd invested in an underwater camera, but you'll have to take my word for it that San Blas has some of the most magical snorkelling in the world.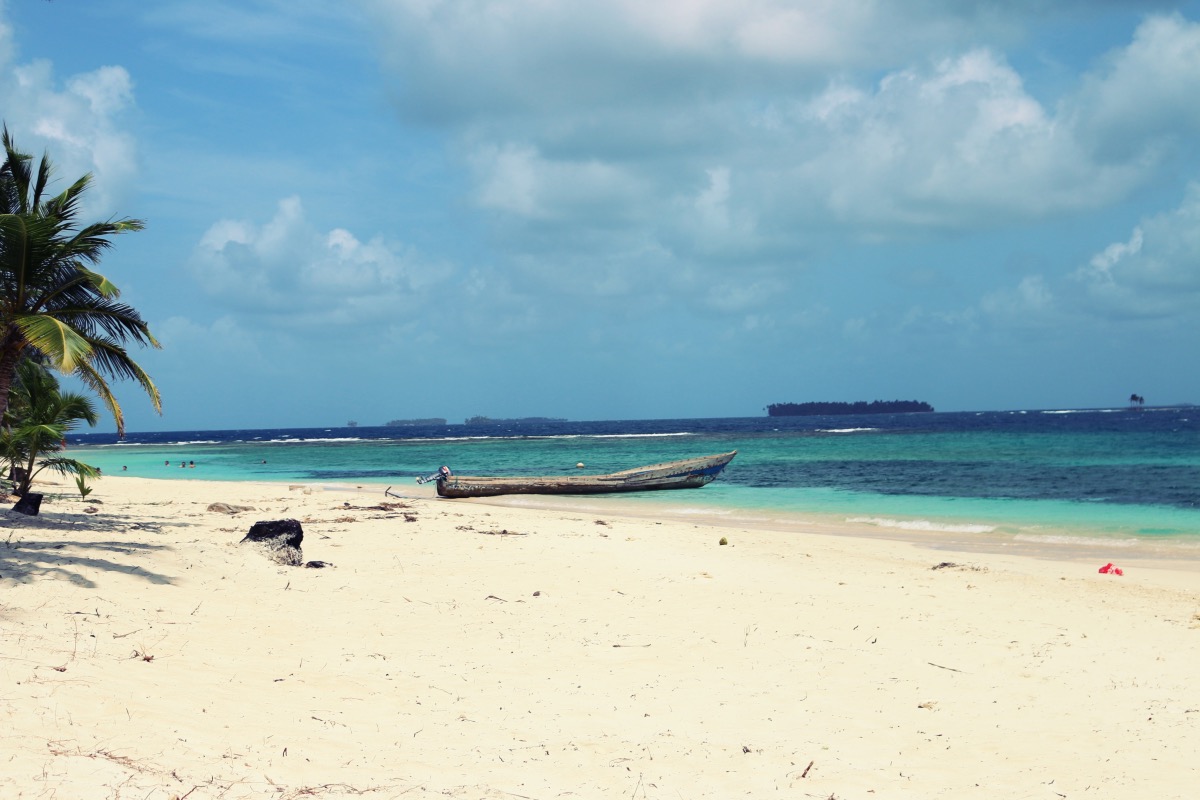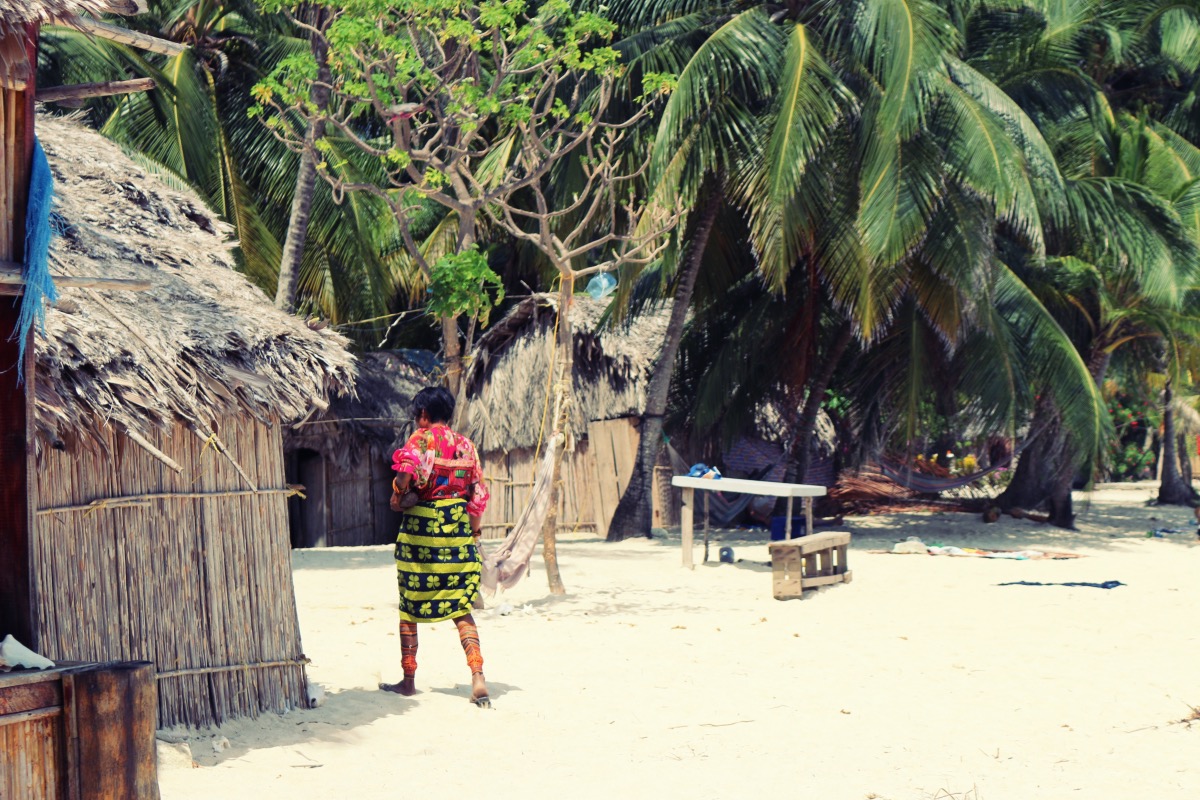 The Kuna women pop out from behind the beach every now and then in their traditional bright clothing and beautiful beaded leg warmers, as I've come to name them. The Kuna men are the ones who mostly interact with their guests, mostly because they speak Spanish better, having spent some time working on the mainland around Panama City. Oh yes, the Kuna have their own language; a Native American language of the Chibchan. It's considered an endangered language, thought to be spoken by only 50,000 to 70,000 people, but the women are particularly adamant about speaking it and remaining successfully resistant to Hispanic assimilation. Even when they leave the islands and go into Panama City for whatever reason, they will not change their traditional clothes to fit in. The men and younger Kuna generation are a little more relaxed and curious about the outside world, but Spanish is still very much a second language at best.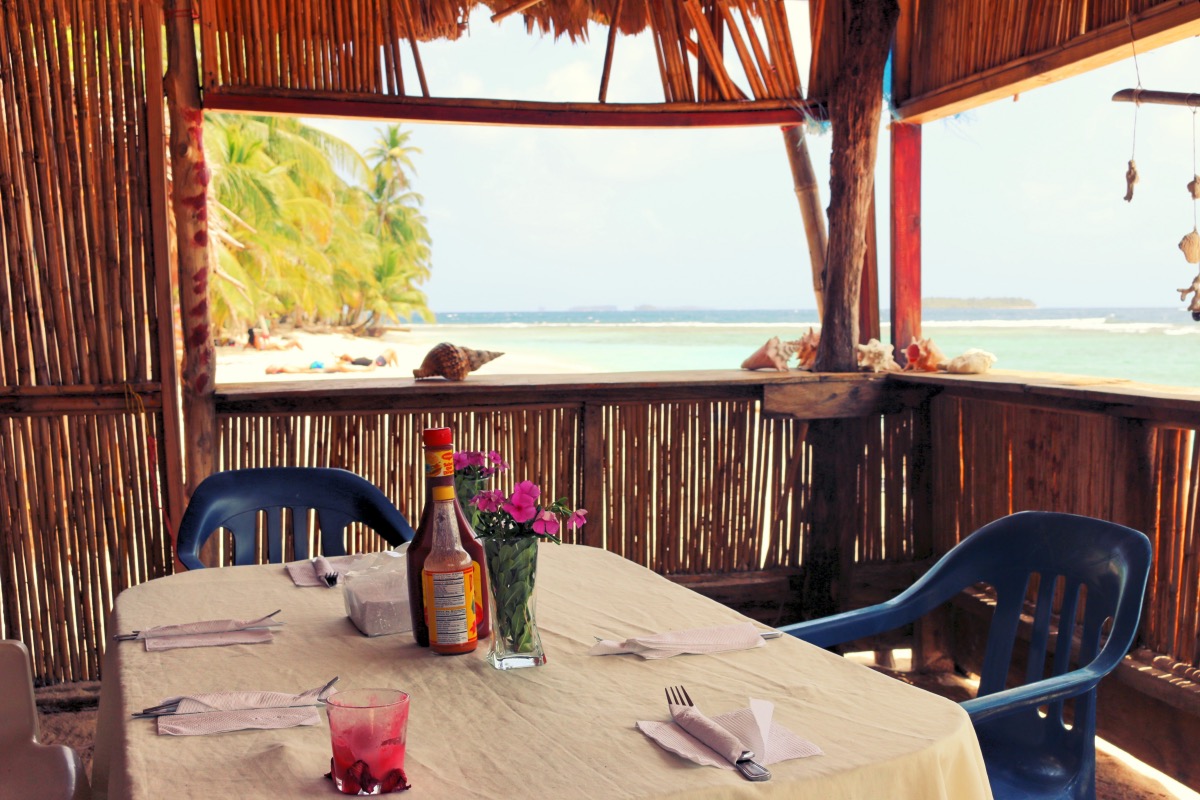 Mealtimes are served in the bamboo lobby and consist of whatever is available to the islanders that day, so you can usually expect a dish of rice and chicken for lunch and the fresh fish catch of the day for dinner.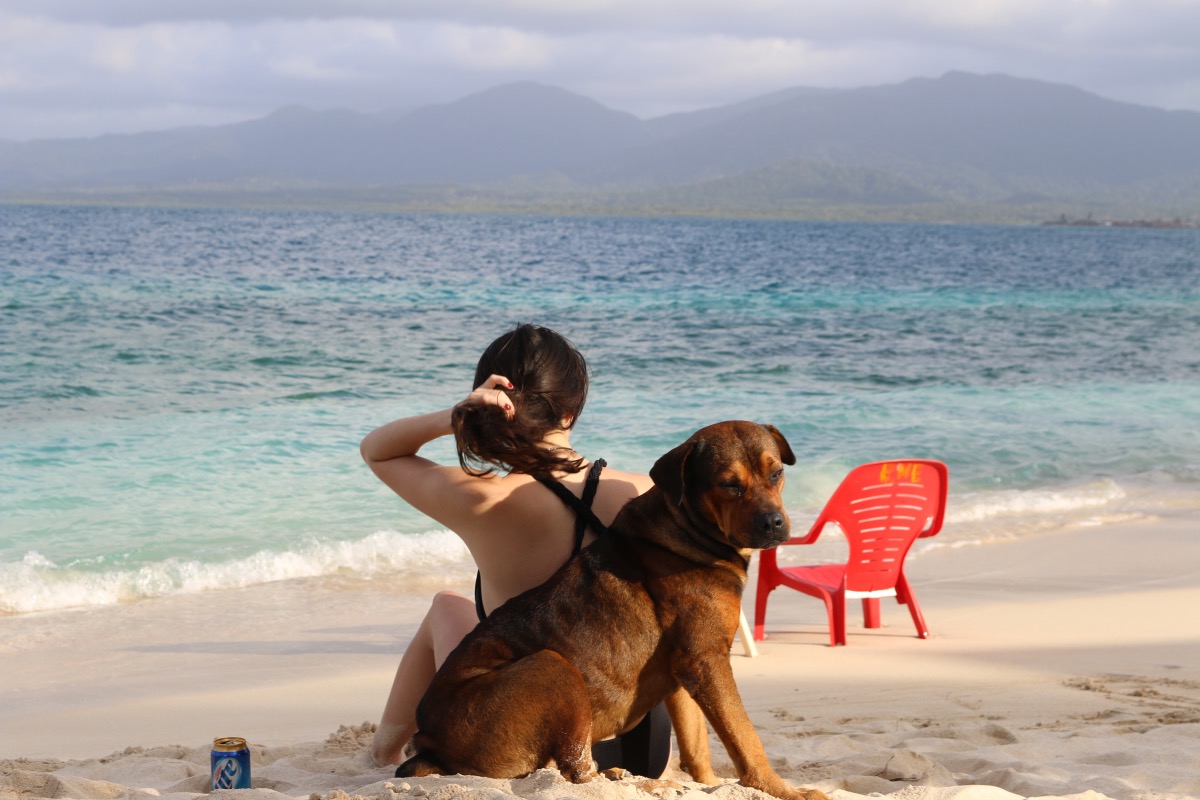 This is Scrappy, I think he was one of my favourite members of the Kuna family on our island.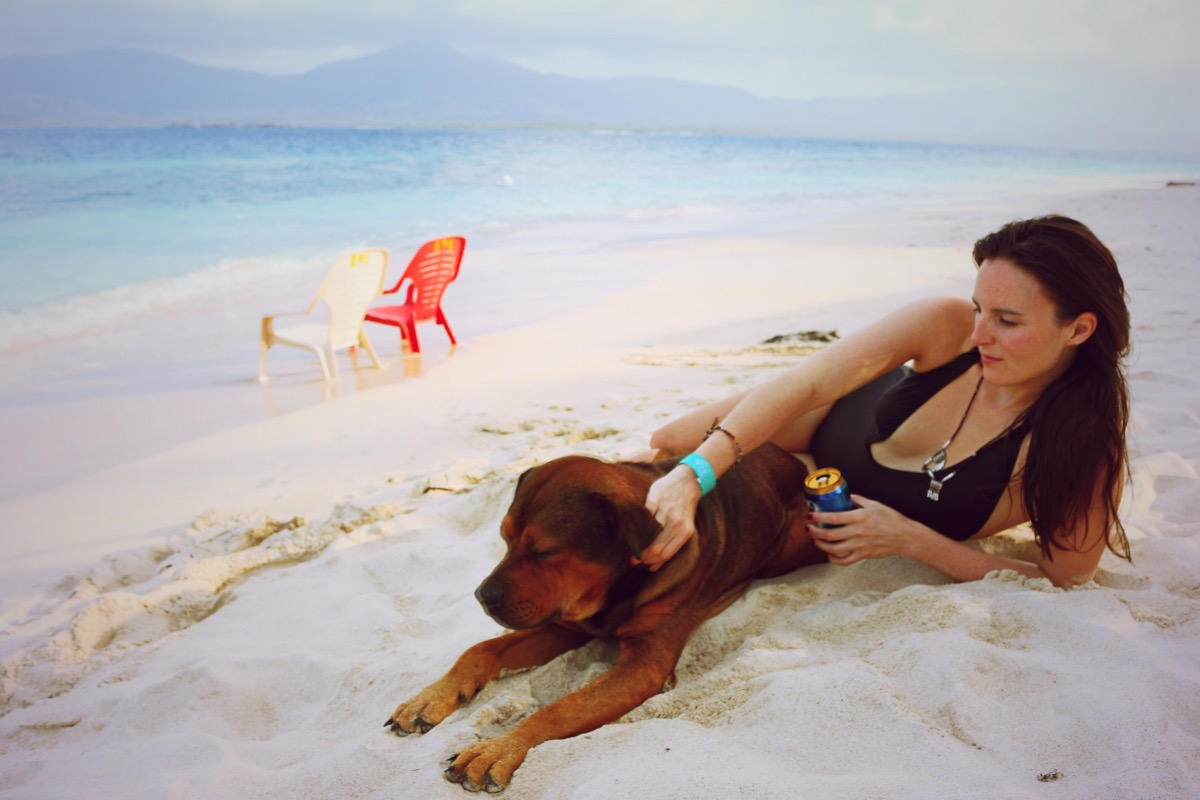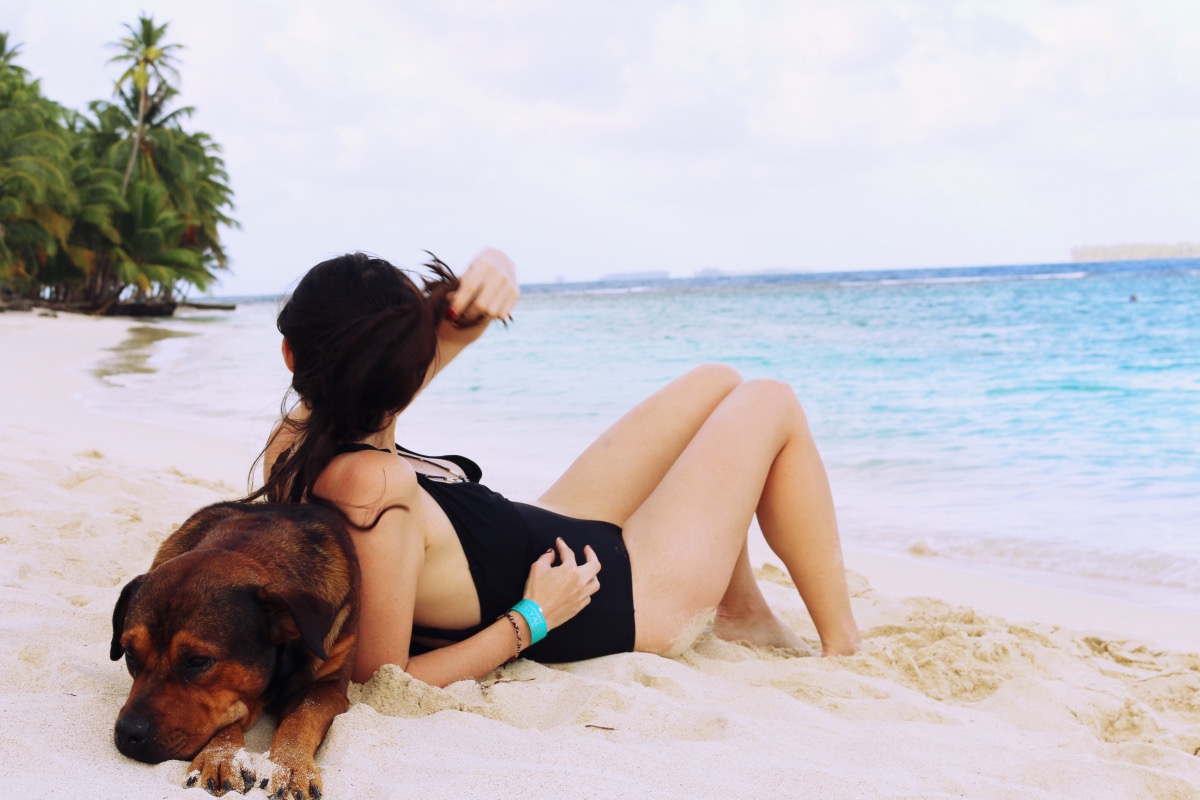 We bonded on the beach until we saw an Kuna elder headed towards the other side of the island as the sundown approached. We thought she might know a good spot to watch the sunset.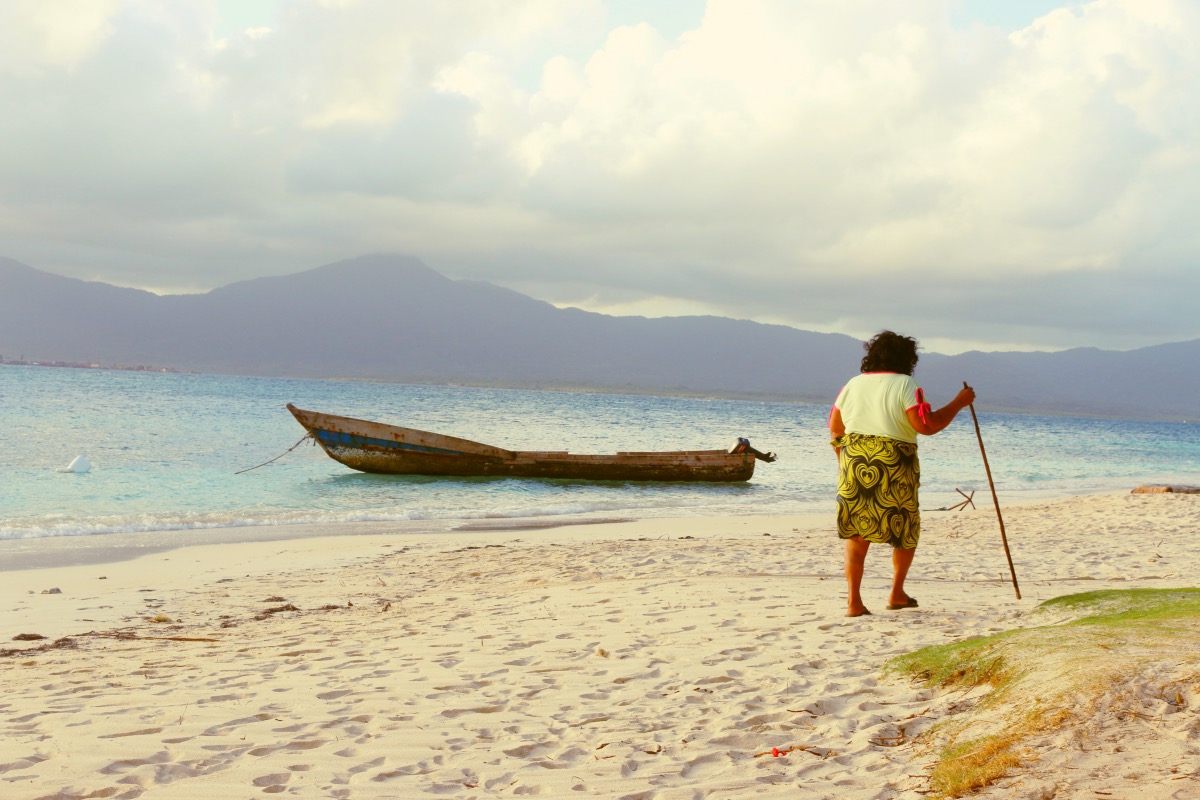 On a scale of 1 to heavenly, I'd give her spot a pretty high score.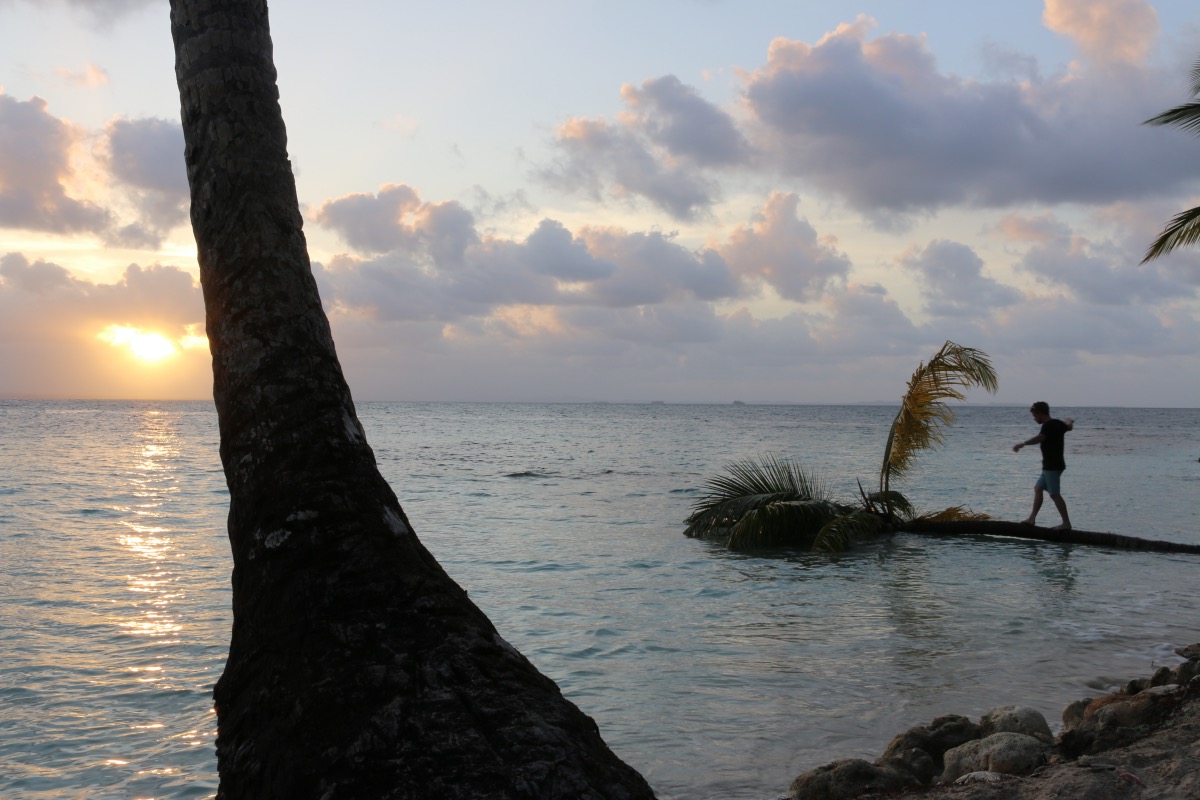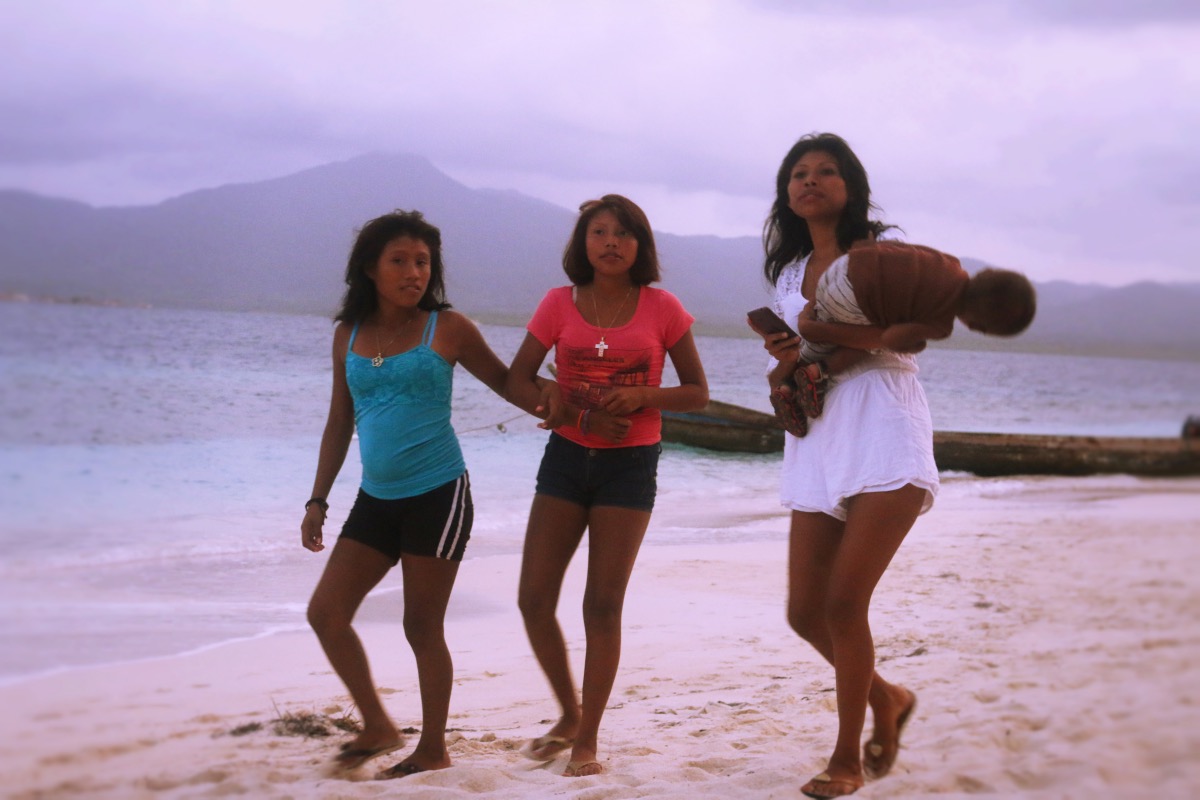 It's Friday night in the San Blas Islands and it's girls night for the beautiful young Kuna ladies, who take a stroll down the beach to see who's joined them on their island for the weekend.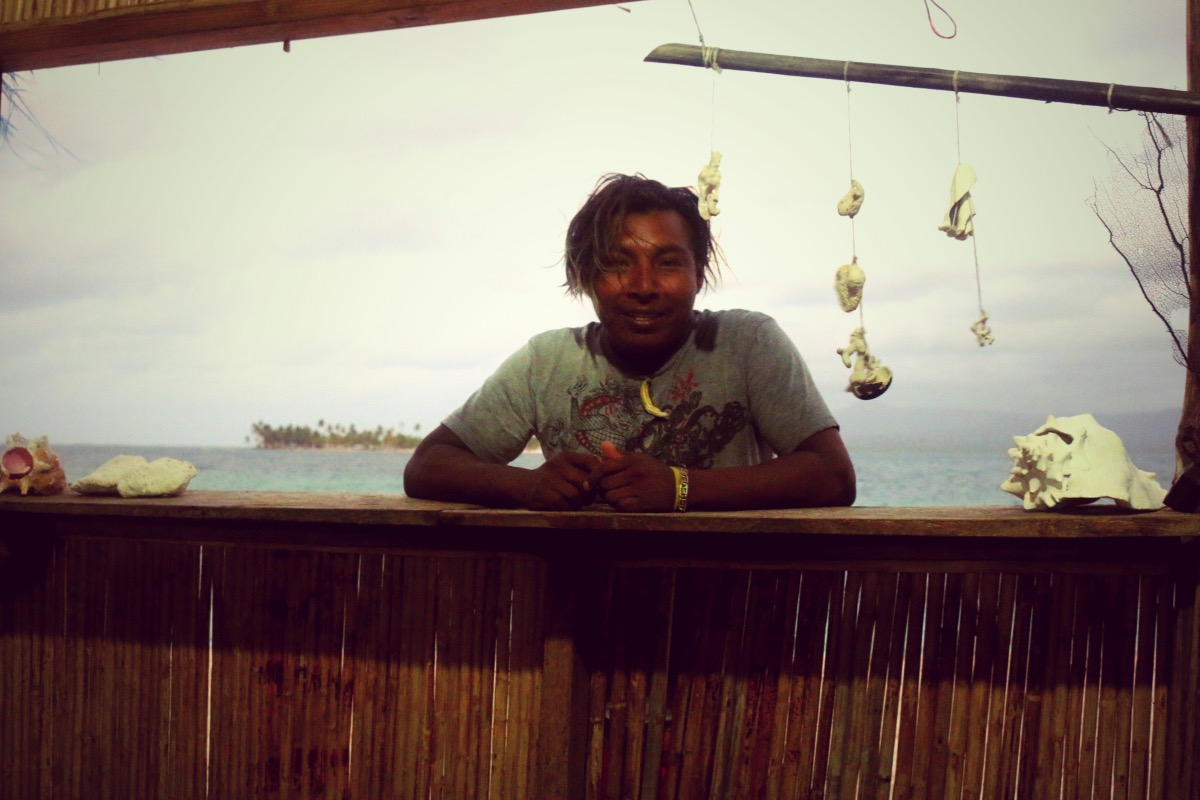 This is Basilico (I think that's what I heard anyway). He's the island's surfer dude. I'm not really sure what he does at our little hotel, but it seemed like his job was to handle the drinks come nightfall.
He suggests we try the local speciality – the Coco Loco. We agree so he shimmies up a palm tree, throws down some coconuts and gets mixing. It's a very complex combination of fresh coconut water and rum, complete with pink straws for sipping straight out of the fruit shell.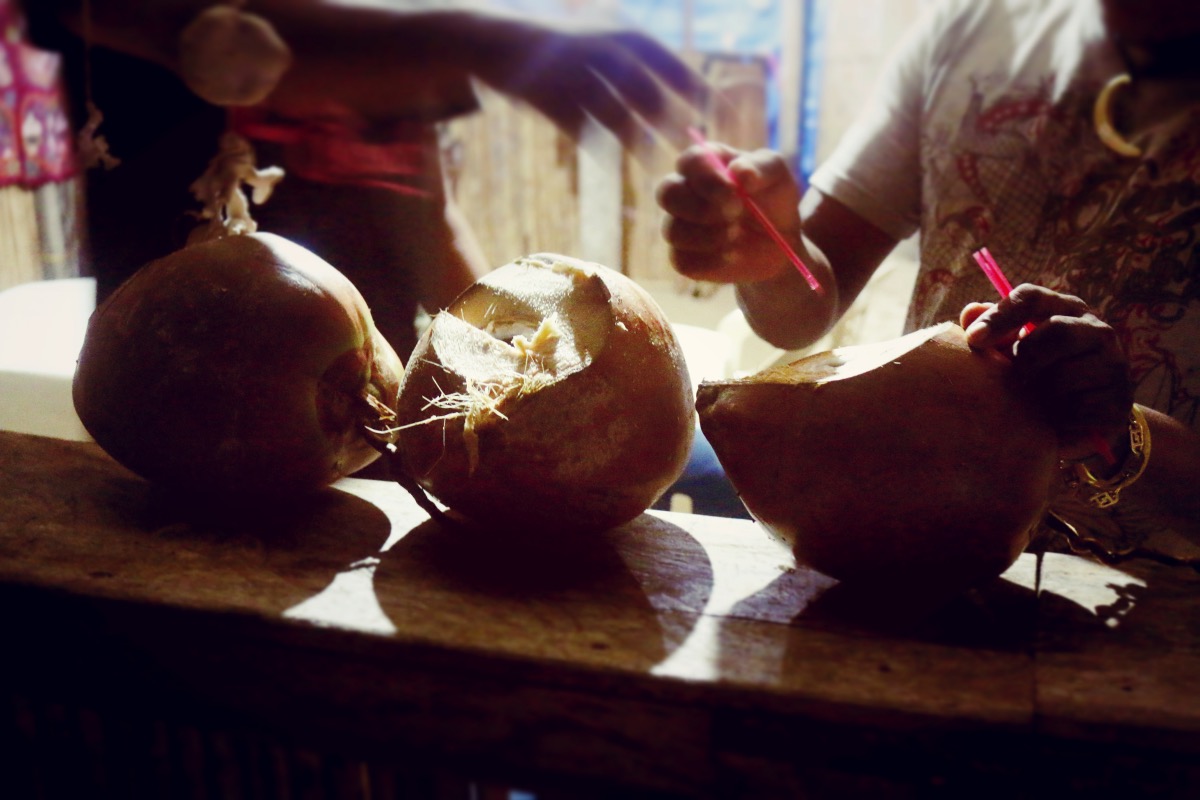 After you a few sips my cheeks become a little too rosy so I take a seat by the beach bonfire they've prepared up for us.

We sit around the campfire for hours, speaking in broken Spanish with our Kuna hosts as they tell us about lost loves, rebellious teenage years as a runaway in Panama City, and realising how beautiful life is at home on the San Blas Islands. "Hakuna Matata," one says as he retires for the night in a nearby hammock.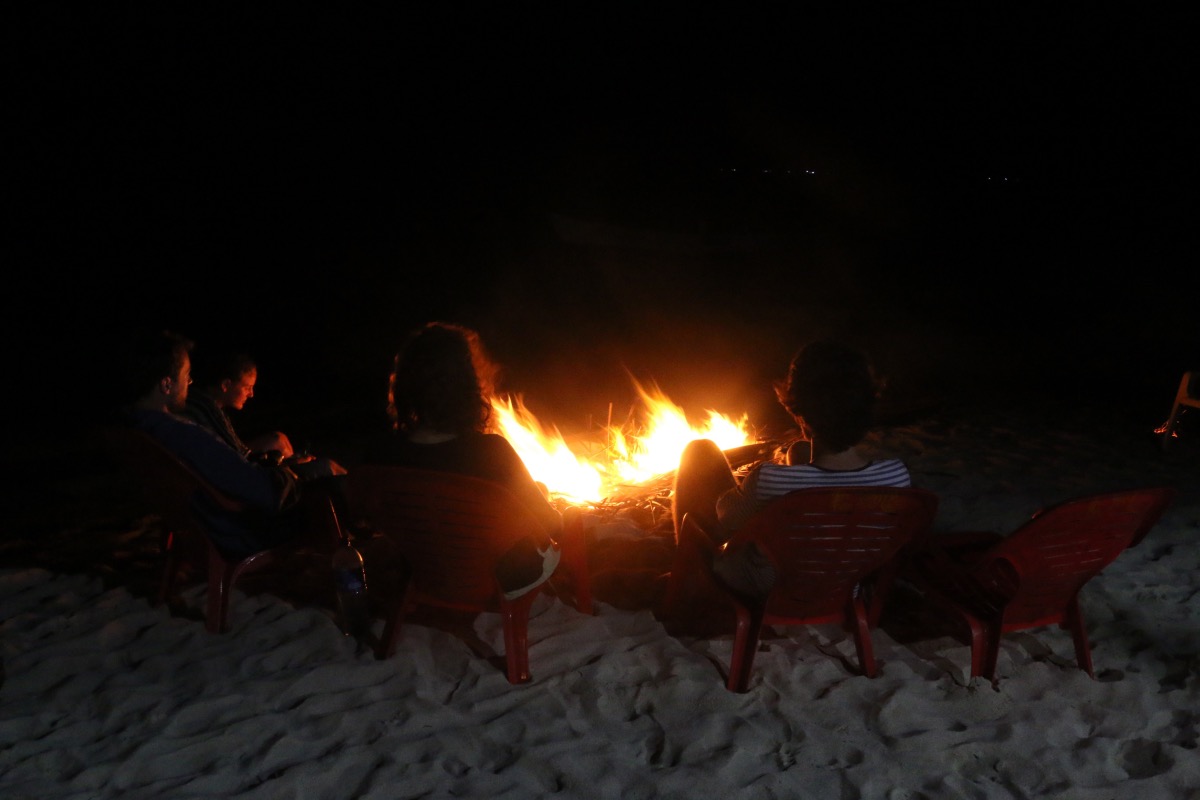 We're also accompanied fireside by some German travellers who are doing a tour of South America, on their way to Cuba next. We talk about home in Europe, exchange travellers tips and share Coco Loco until we drift off one by one under the stars.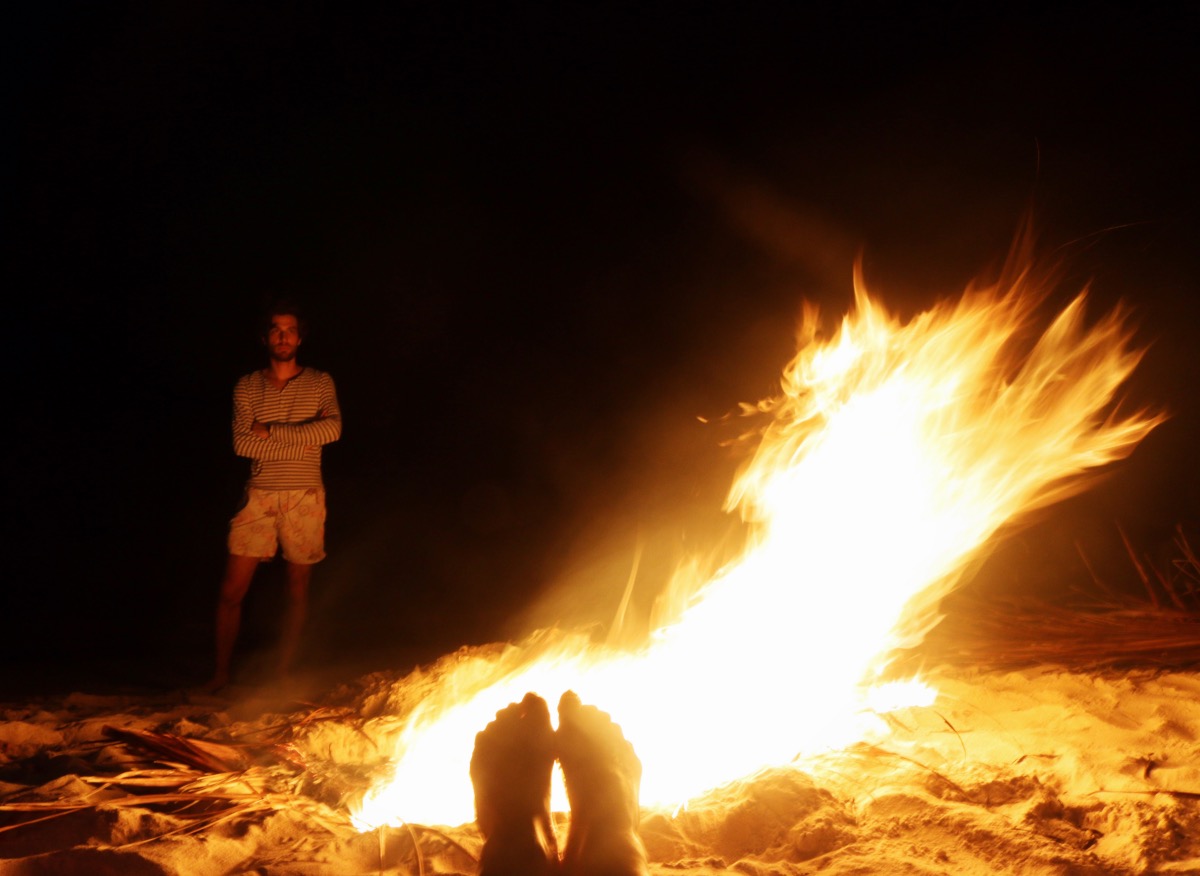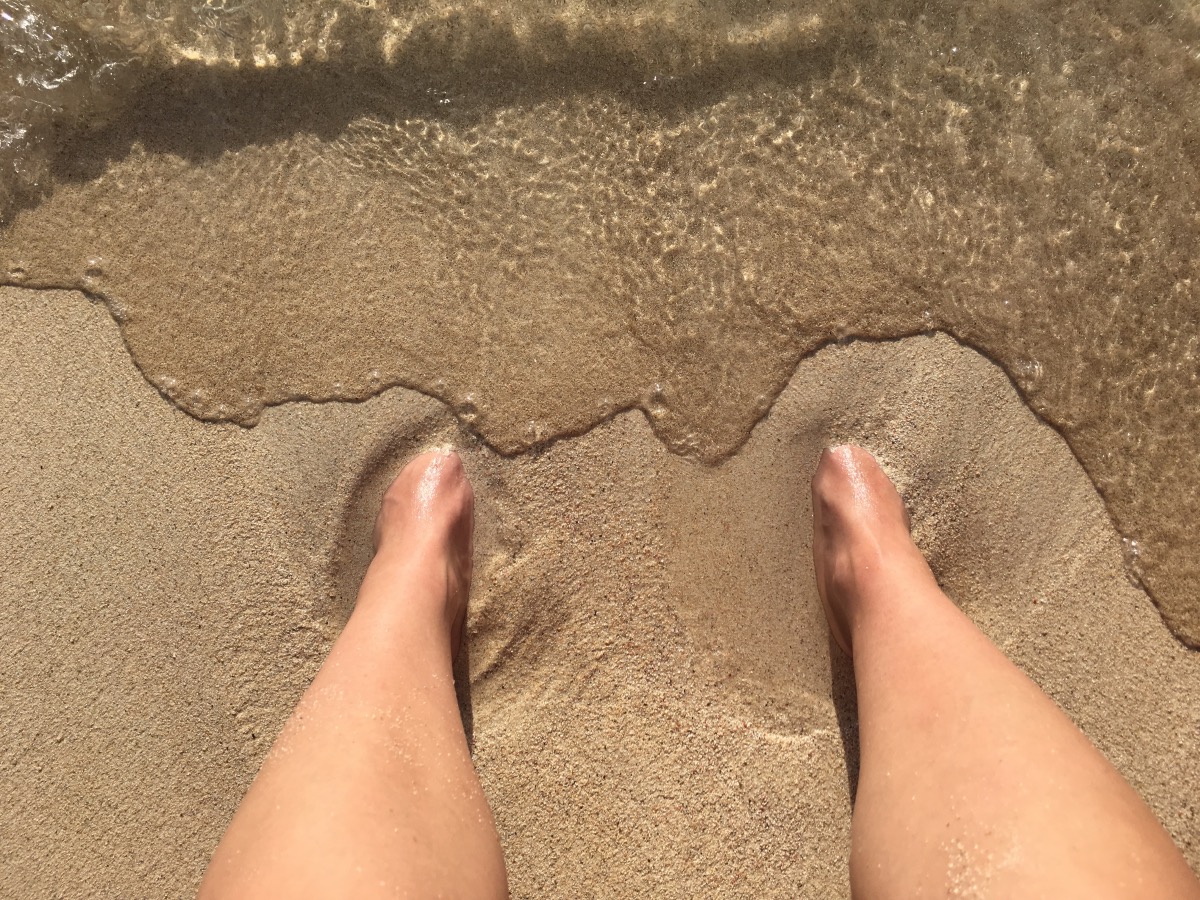 The next morning I wake up and put my sand slippers on while brushing my teeth in front of the Caribbean sea.
Some clearly had a heavier night than others!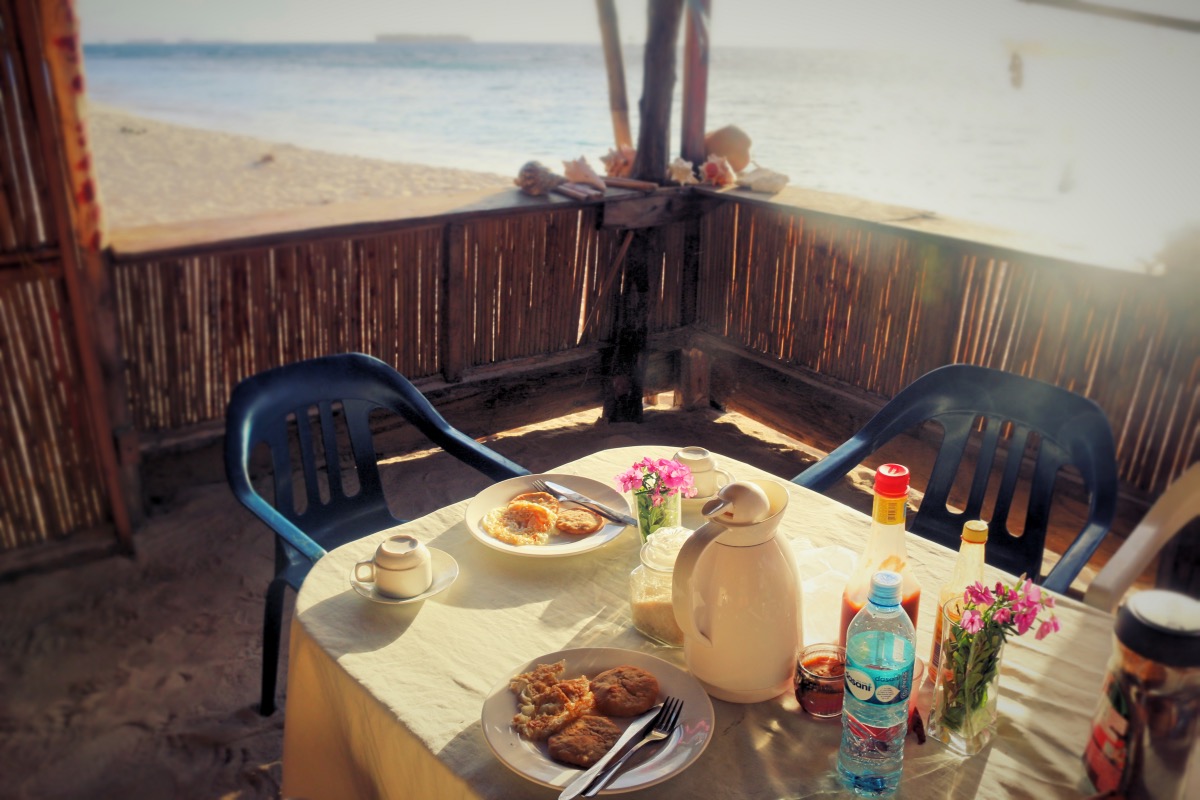 Breakfast is served just as we start wondering what's for breakfast. Fresh eggs and some sort of delicious fried biscuits.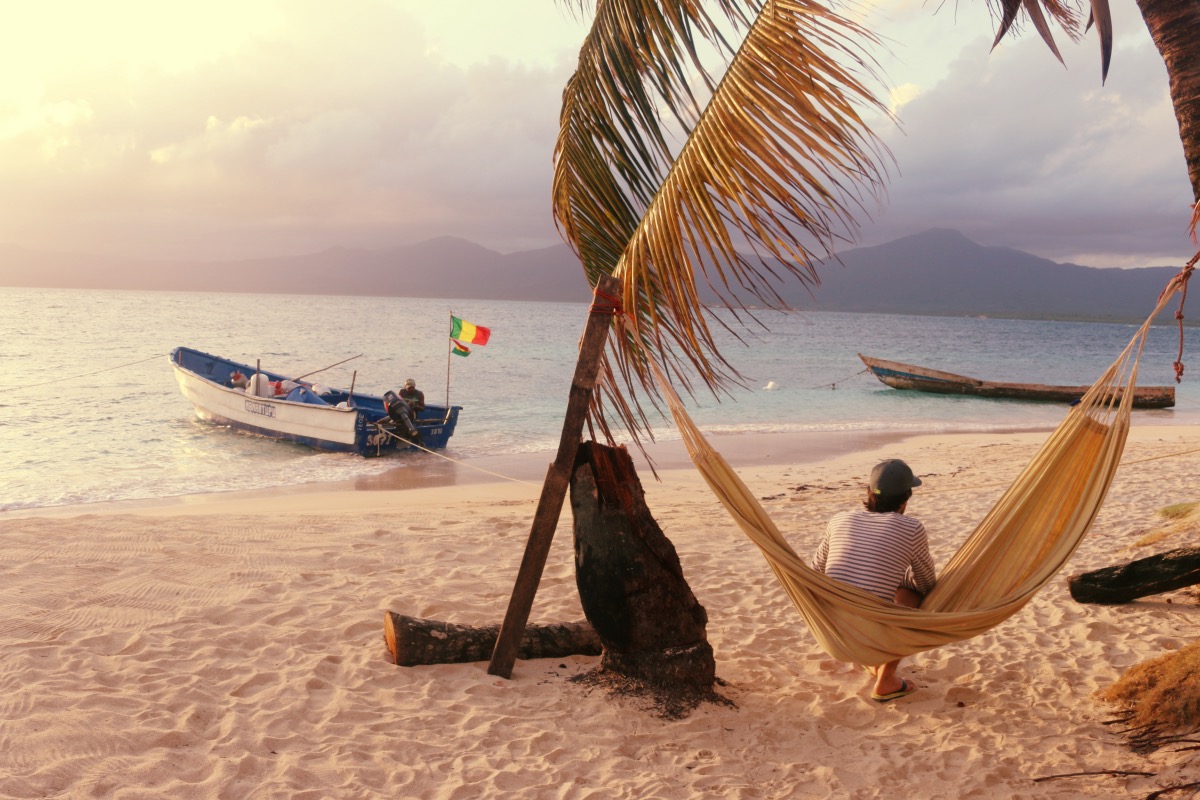 We have to get back to Panama City to catch a plane home soon, so the we hitch a ride with some of the Kunas going into the mainland. Thankfully the journey back would be a lot smoother and dryer!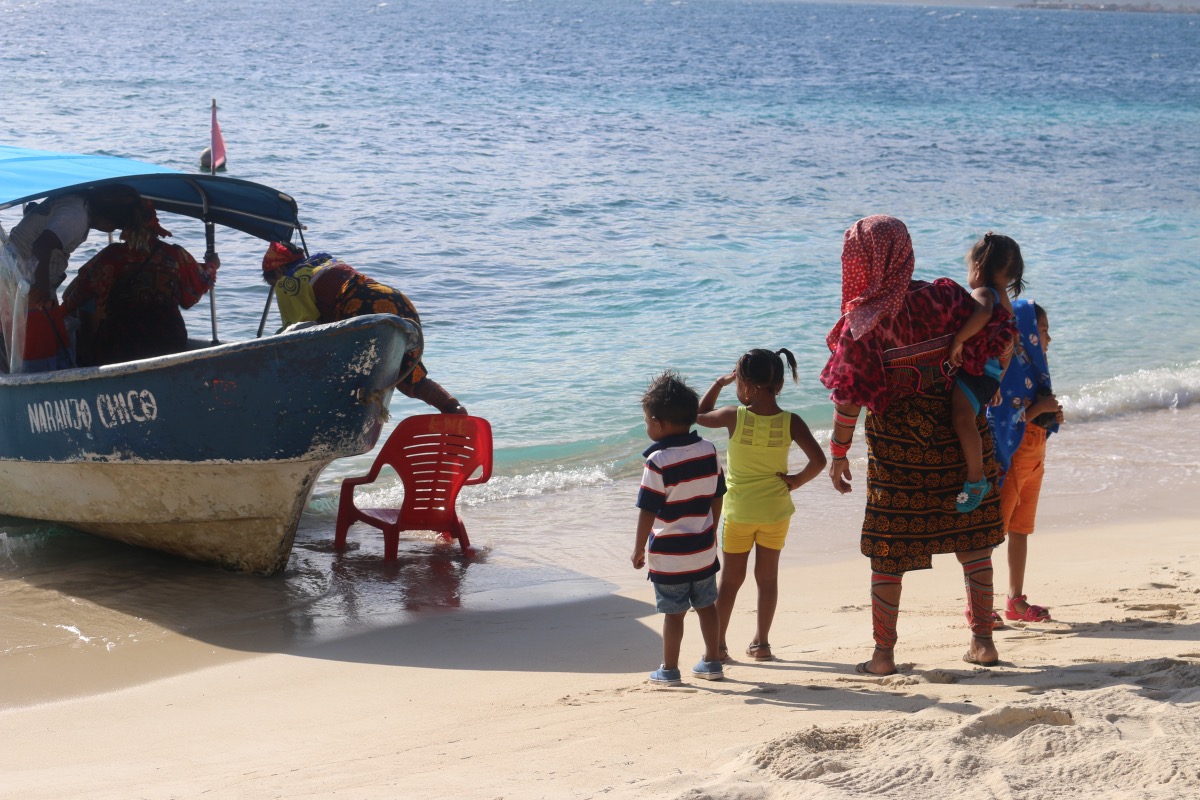 But our night on this cast away island is not one I'll soon forget…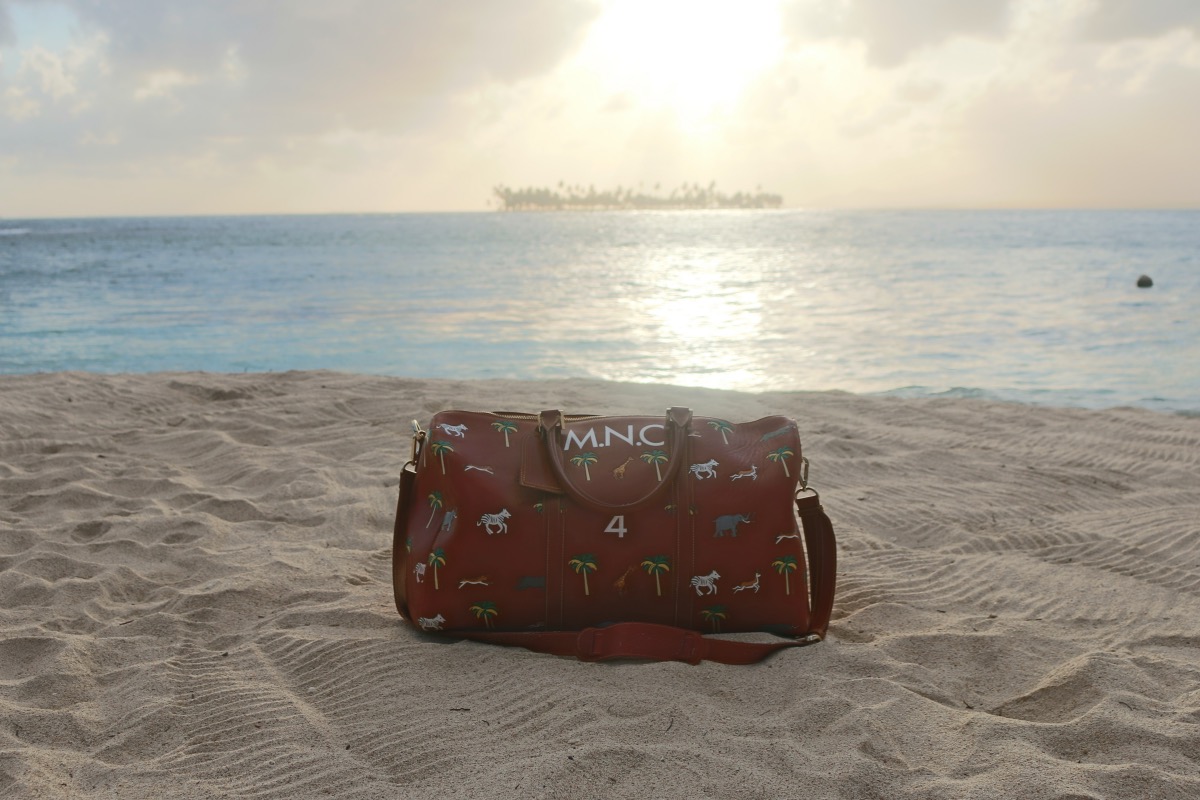 We found our little paradise through Irga Travel Tour and our homestay is called Cabaña Eneida. We paid $135 per person for everything, including car transport from Panama City, the boat to the island and our overnight accommodation plus meals. The manager is called Iron García and you can email for travel arrangements at narascanduparon507@hotmail.com or if you speak a little Spanish, call+507 6723-0436 / +507 6086-9377.
I hope you've enjoyed my Panama travel notes this week. A huge thank you to Blogger Week Panama for inviting me on an unforgettable journey!