It feels like it was just yesterday that I was watching Saved by the Bell while munching a bowl of cereal … probably because it was just yesterday … on Youtube. Like an old familiar blanket, reliving Zack and Kelly's high school drama at The Max cafeteria sometimes soothes me after a long day. So you can imagine how excited I am to share with you that a real-life Saved by the Bell-inspired restaurant is opening next week in Chicago…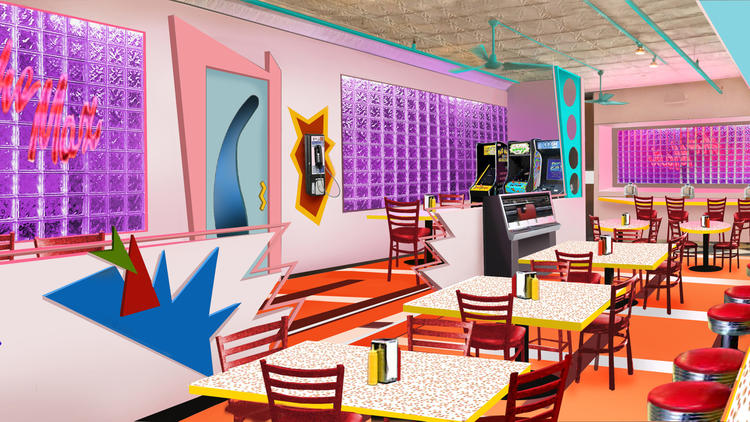 Complete with all the cheesy late 80s/ early 90s graphics, the Chicago Tribune says the pop-up at 1941 W. North Avenue is "shaping up to be a pretty spot-on replica of the diner on the '90s teen sitcom… from the payphone to the jukebox, the attention to detail looks sharp". They're calling it, "Saved by the Max", and while inside images have yet to be revealed, organisers did release the tease graphic above.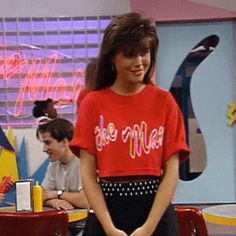 I wonder whether the waitresses will be wearing those red Max t-shirts and if the jukebox will play music mostly of the synthesized saxophone variety. Opening night is June 1st, so if you're lucky enough to be in town, tell your friends and head over for Bayside inspired booze & cocktails and dishes named after the cast such as A.C. Sliders and Macaroni & Screech.
There will be daily costume contests for the diners who come in with the best Saved by the Bell style, TV-karaoke, trivia, 80s + 90s parties, Zack Attack cover bands and they're even promising meet & greets with past cast members! (Check all the events here).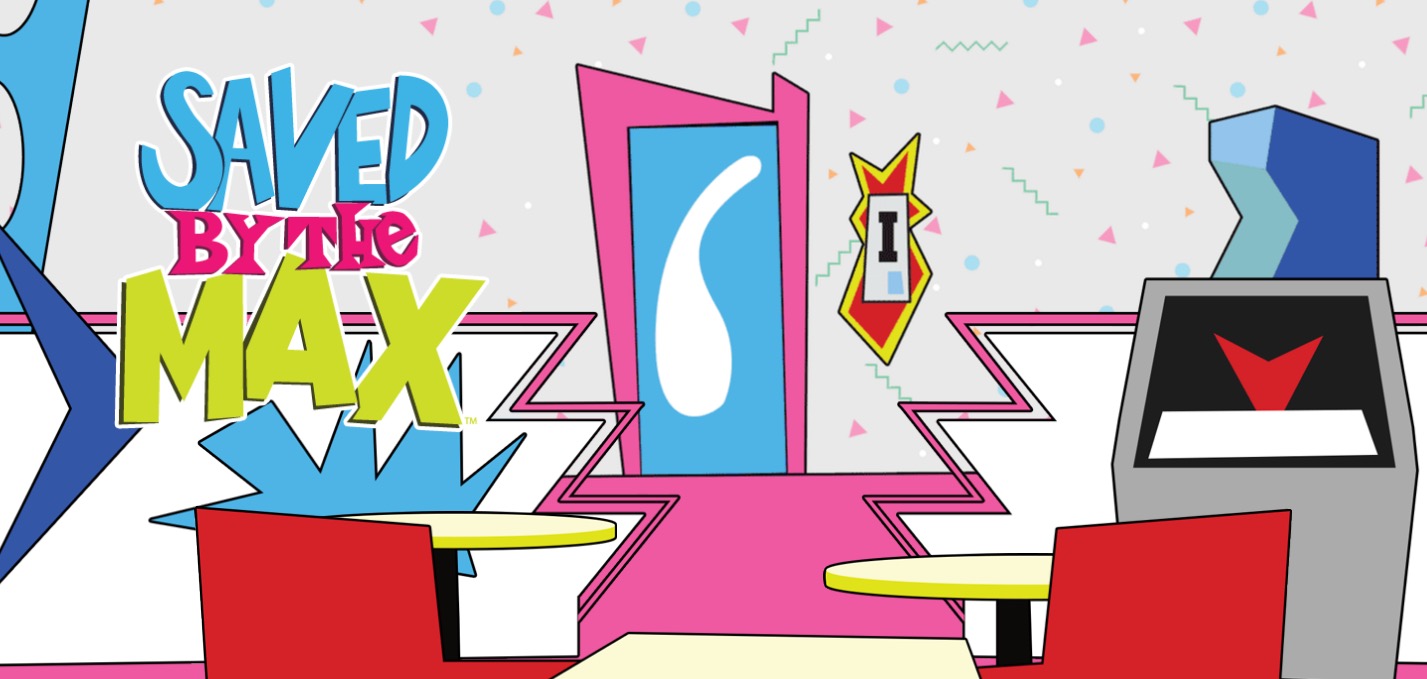 You can discover the menu on the website, and the Facebook page lists everything you need to know for the opening period.
And in case you're too young or too old to have a clue what I'm talking about, here's a little flashback episode, one of the earliest from the teenage sitcom, about a dance contest at The Max. #throwbackthursday