1. Olympic Stadiums After the Games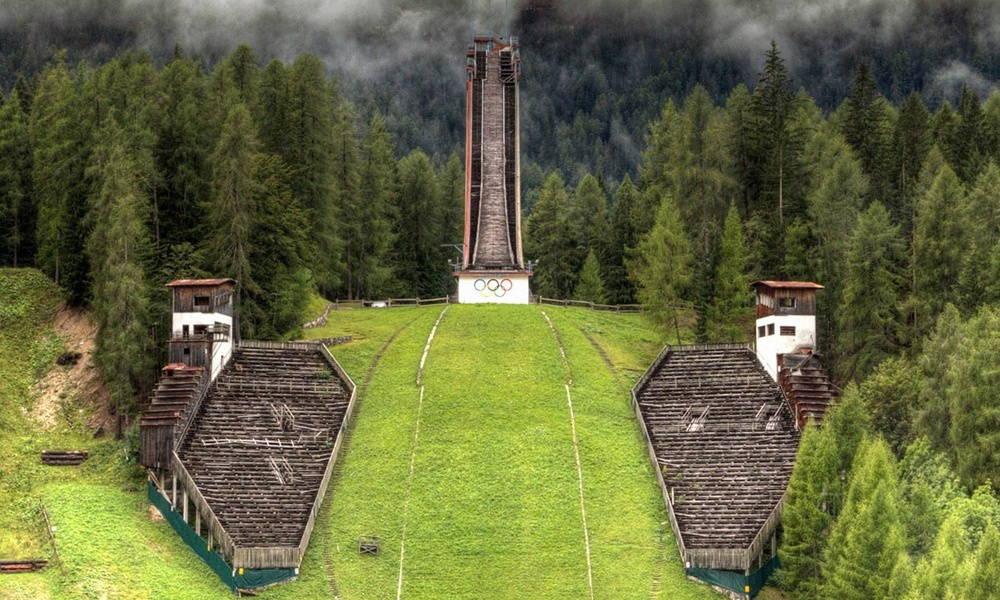 Ski Jump Tower, Cortina D'ampezzo, Italy, 1956 Winter Olympics Venue
Bobsled Track, Sarajevo, 1984 Winter Olympics Venue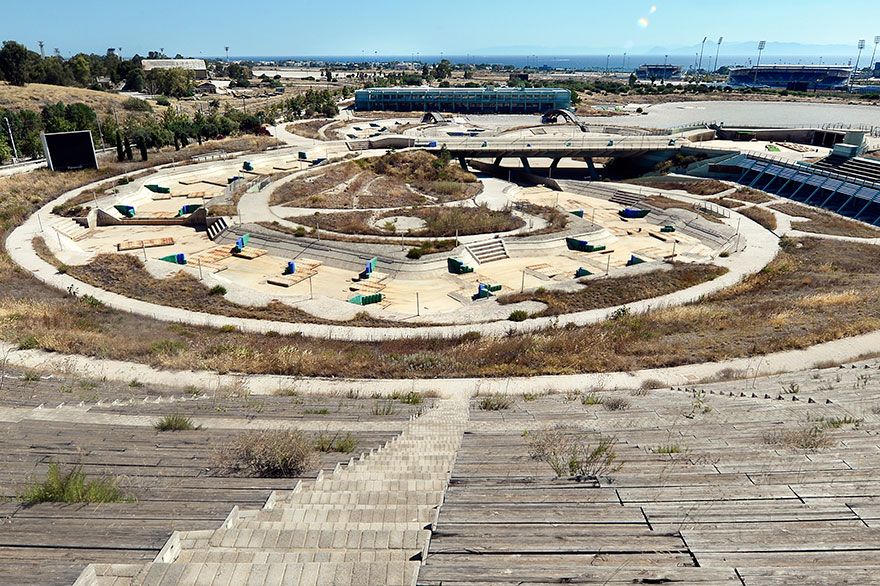 Olympic Canoe And Kayak Slalom Center, Athens, 2004 Summer Olympics Venue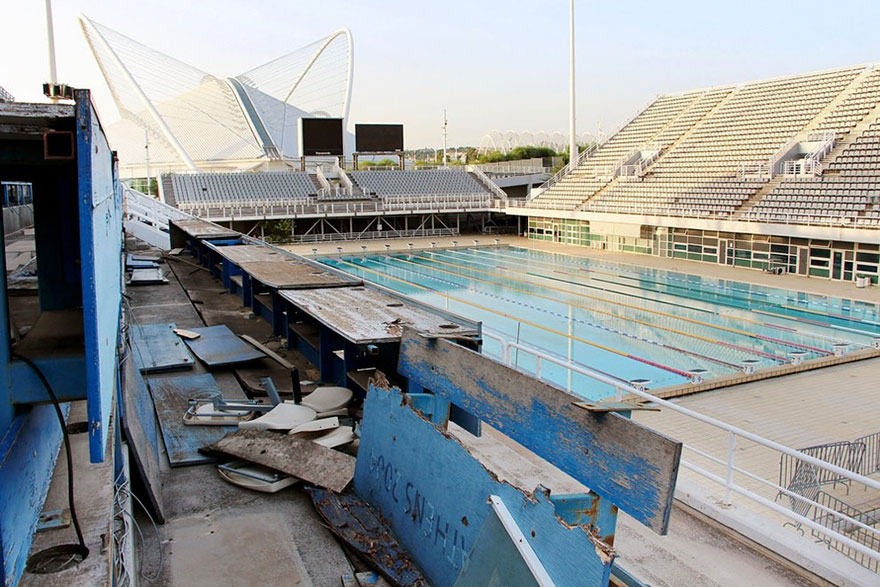 Main Swimming Pool, Athens, 2004 Summer Olympics Venue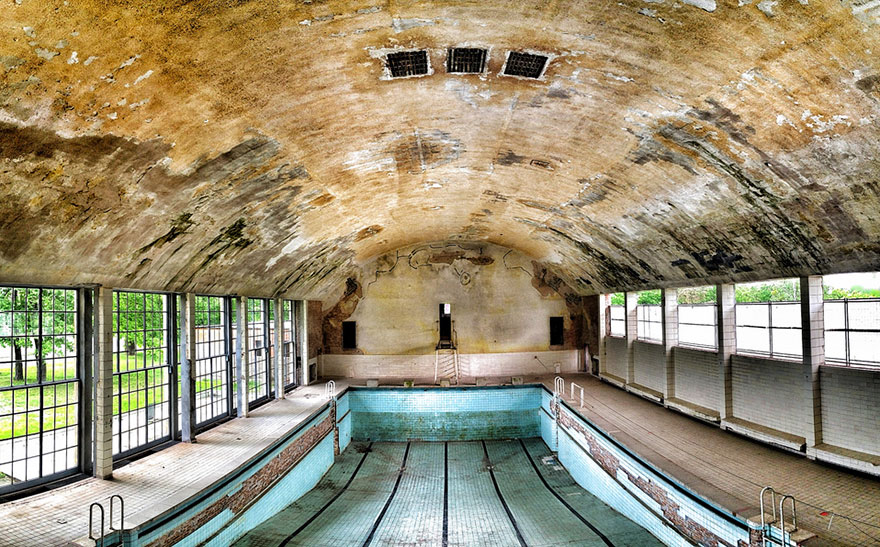 Swimming Pool, Berlin, 1936 Summer Olympics Venue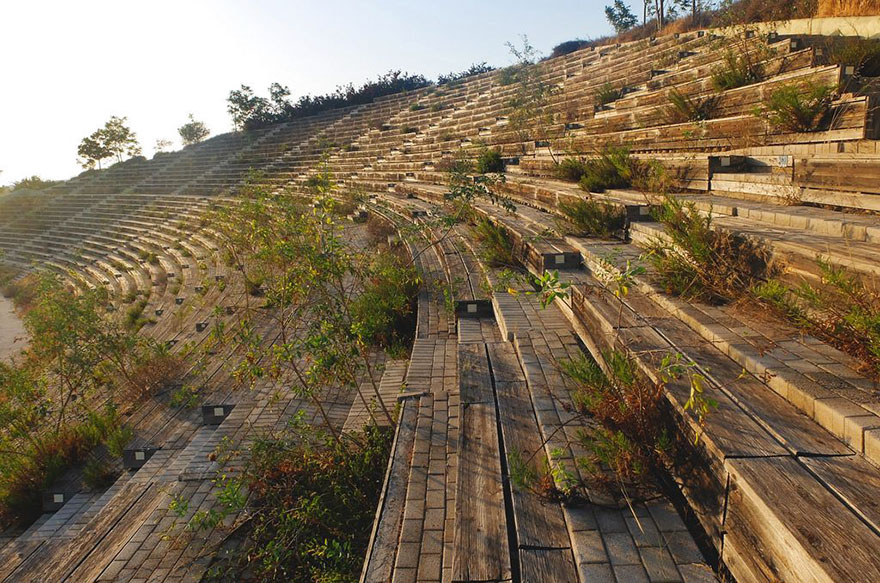 Kayak And Canoeing Venue, Athens, 2004 Summer Olympics Venue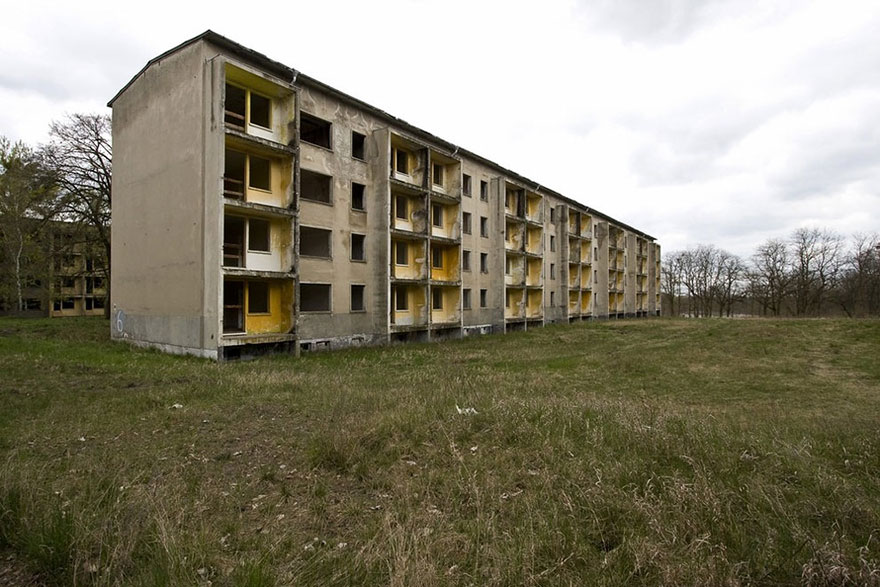 Olympic Village, Berlin, 1936 Summer Olympics Venue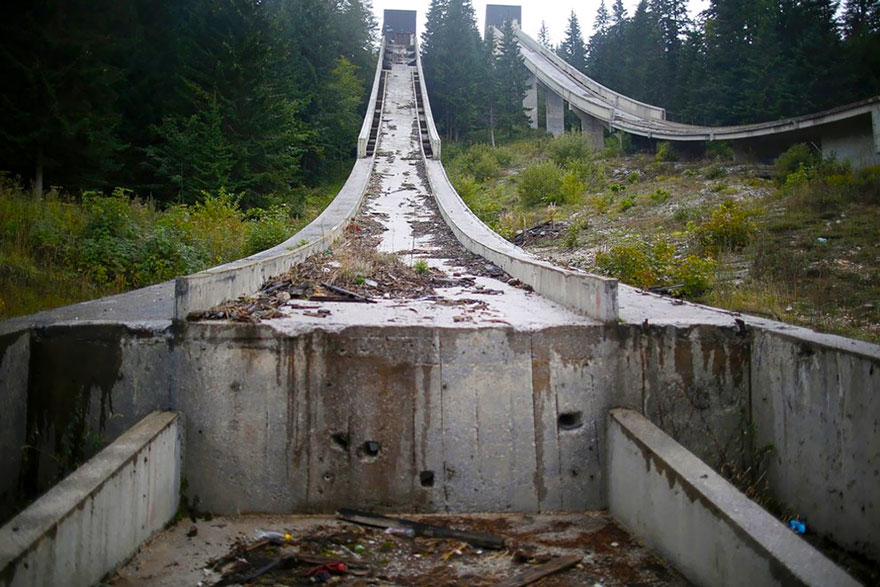 Ski Jump, Sarajevo, 1984 Winter Olympics Venue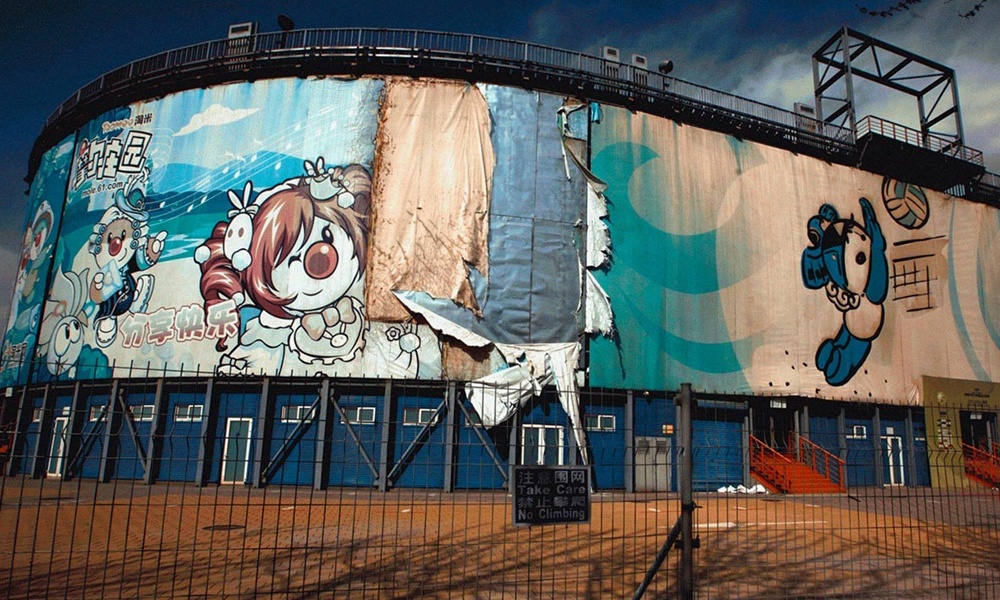 Beach Volleyball Venue, Beijing, 2008 Summer Olympics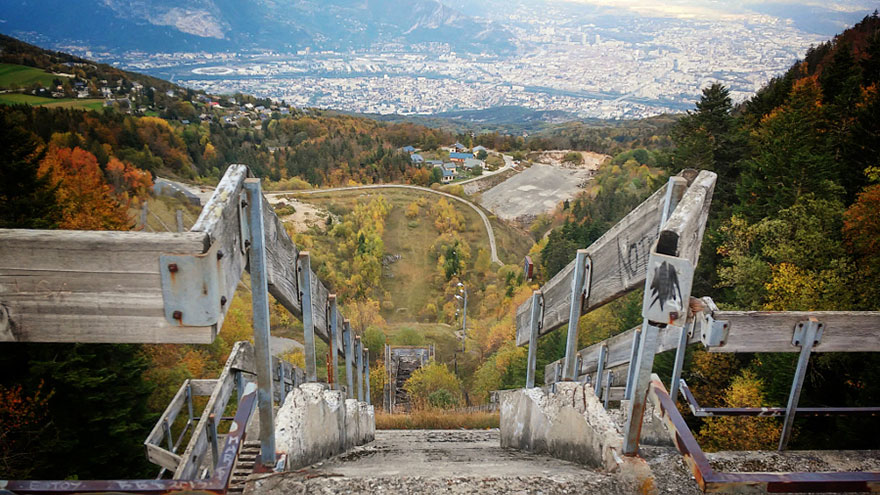 Ski Jumping Tower, Grenoble, France, 1968 Winter Olympic Games
Found on
Imgur
2. When the Olympics used to have medals for the Arts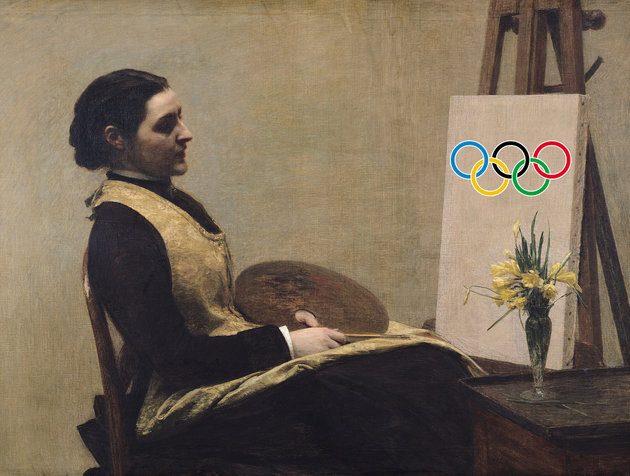 From 1912 to 1948, the Olympics awarded medals to sculptors, architects, writers and musicians, too. In 1912, some aspiring gold medalists trekked to Stockholm, Sweden, with pens, paintbrushes, clay and sheet music. So while Hawaiian swimmer Duke Kahanamoku was dominating the 100-meter freestyle race, an Italian man named Giovanni Pellegrini was also besting his rivals ― in painting. According to The Atlantic, rules dictated that the Olympic artwork should "bear a definite relationship to the Olympic concept," so all epic poetry, musical compositions and oil paintings were required to reflect some aspect of sports. Most likely, the dearth of talent was tied to the fact that "professional" artists were discouraged from competing in the Olympics due to the Games' amateur status requirement. Art medals awarded over the years were deleted from the official Olympic record. 
Full article found via the Huffington Post.
3. Bruce Lee's Beautiful Notebooks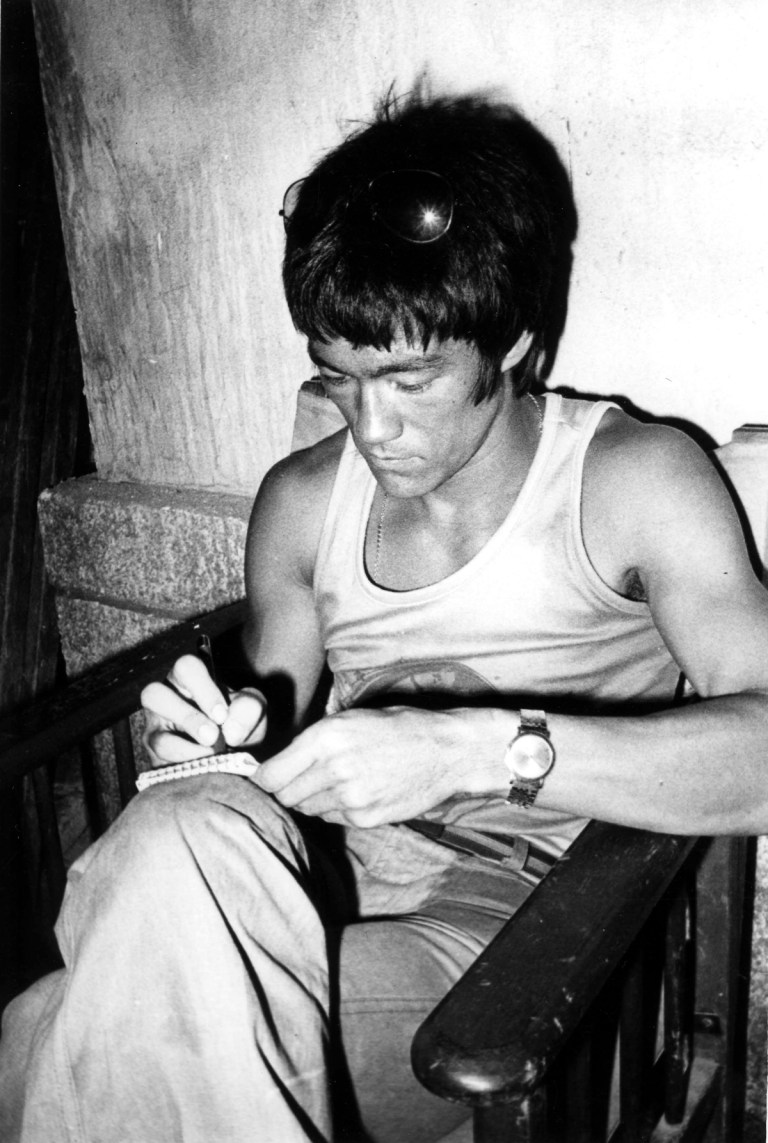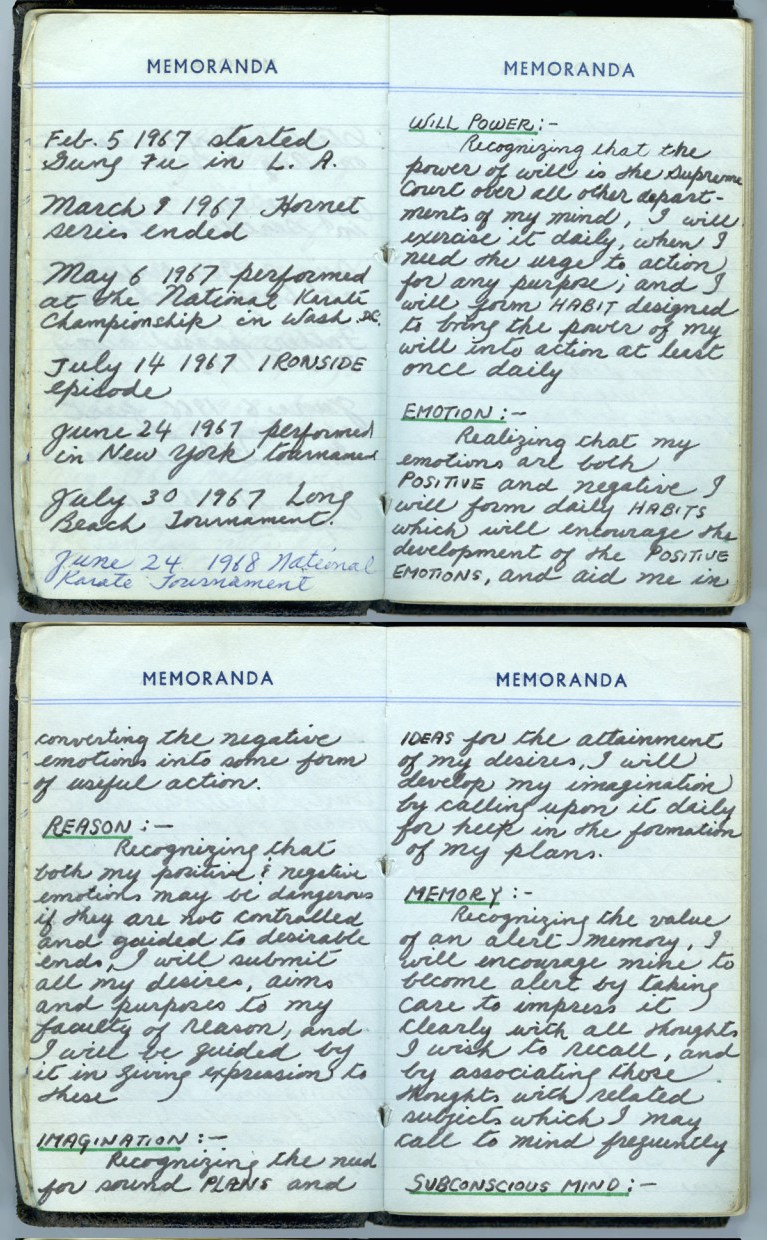 Willpower, Emotion, Reason, Memory, Imagination, and Confidence with Bruce Lee, found on Brainpickings.
4. Day Planners (When Mozart slept and when the Queen takes her tea).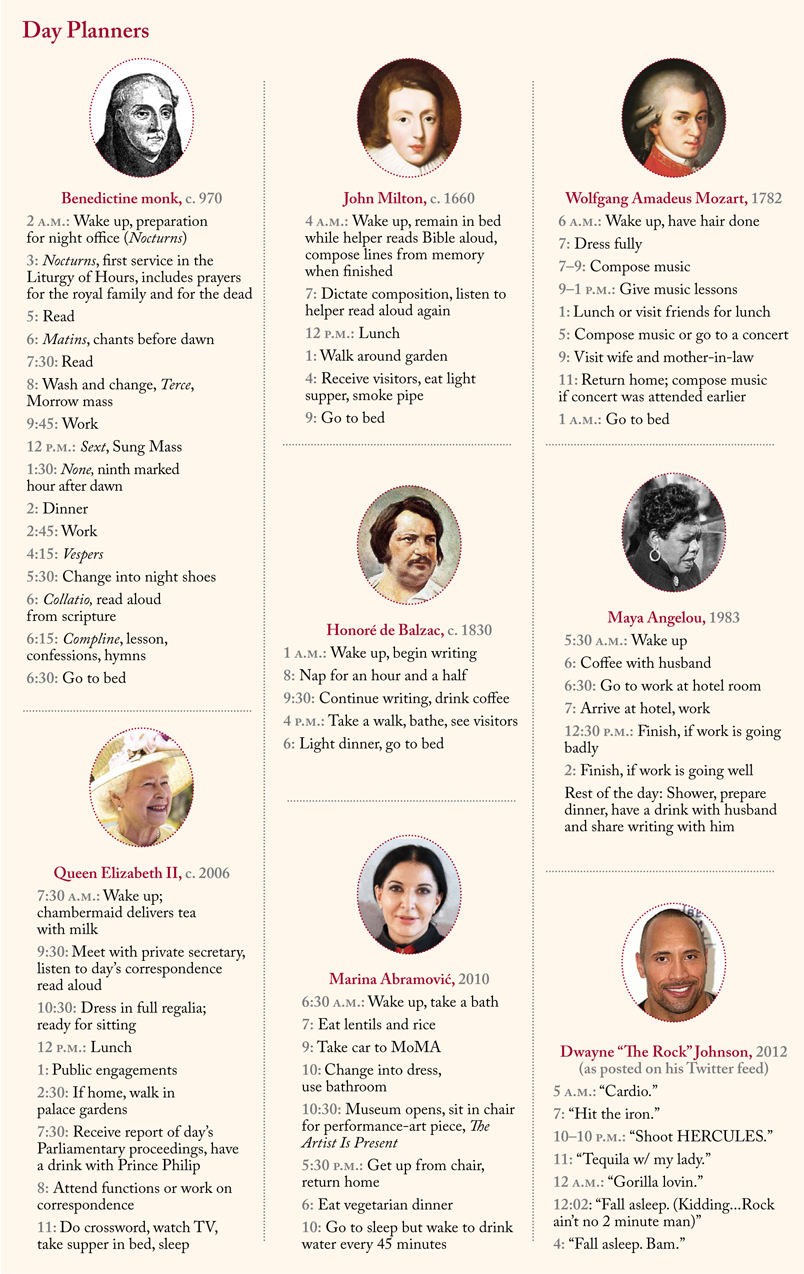 Found on Lapham's Quarterly Magazine.
5. The secret science and surprising artistry behind public transport fabrics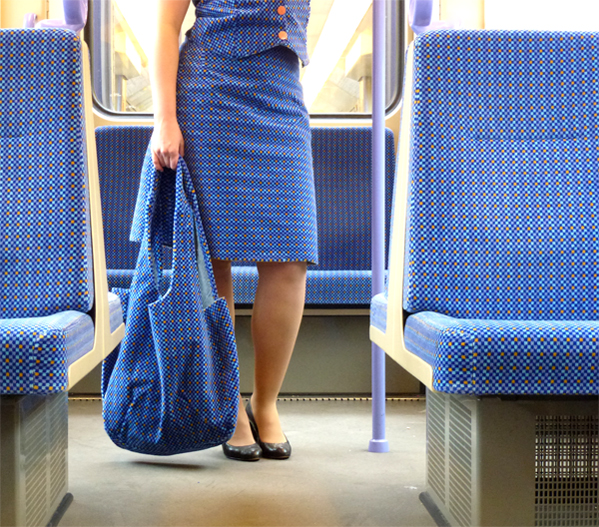 It has to last for years, be easy to clean, and it has to be able to resist or disguise stains both accidental and vandalistic. It must also seem clean, even when it's not. Perhaps most important, it has to be safe: Fire, smoke, and smolder can be deadly, particularly dozens of feet underground in a poorly ventilated tunnel.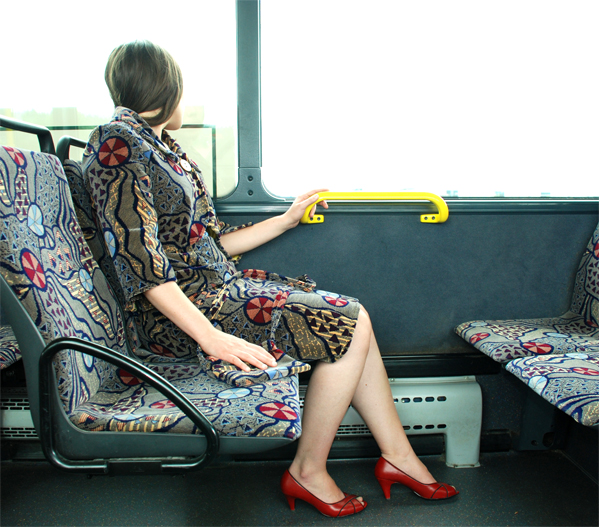 Moquette (from the French for "carpet") is the famous weave of most British public transport, and is the choice for other mass transit around the world.
Transport fabrics follow fashion just like any other designed commodity, with big name artists and textile designers fighting to create the next classic moquette… A lot of them seem to want to fool you into thinking you're going on holiday every time to step on a bus, so everything has to be bright and vibrant.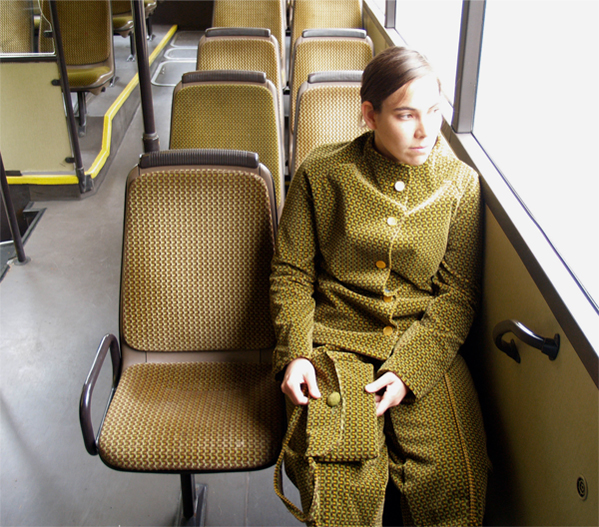 Much of textile fabric's horrid reputation seems rooted in the 1980s. The problem is that fashion trends don't last as long as transport fabric, which can have a lifetime of a decade or more.
For her 2008 "Bustour" project, German artist Menja Stevenson dressed herself in clothing made of real transit fabric, and then rode the lines the designs came from.
"I had to get into contact with the transport companies to get the fabrics; they're not officially available. I had to do a lot of persuasive effort to convince the companies to hand over the fabric!"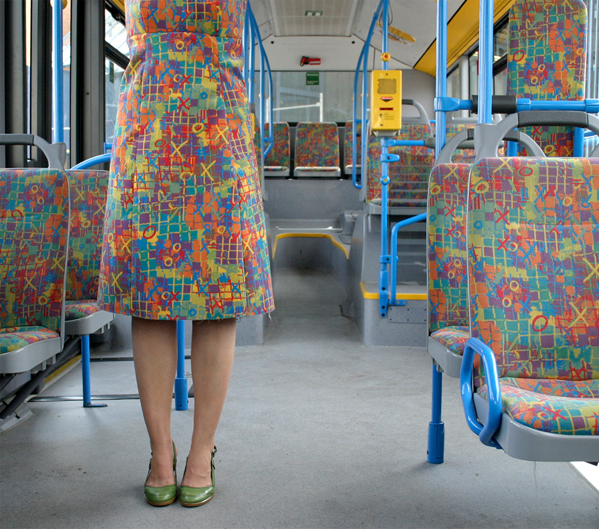 Transport London's moquettes however are so popular that the patterns, modern and historic, are available for purchase to the public.
Full article found on BBC
6. Arrested for wearing trousers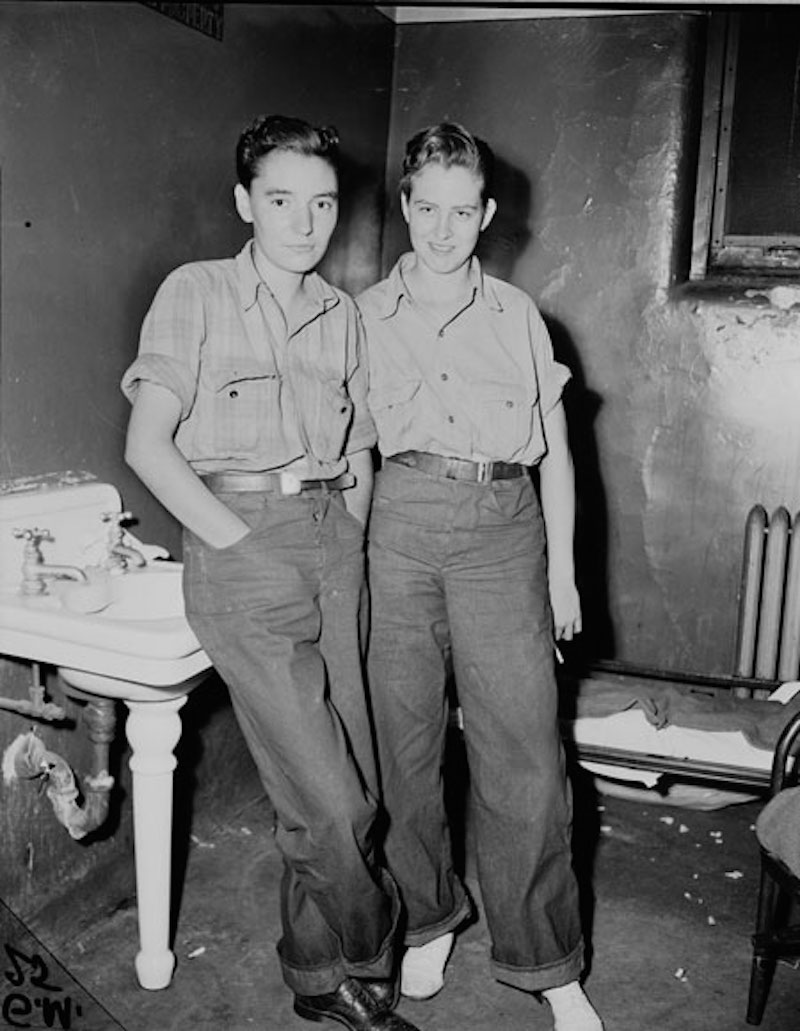 Evelyn "Jackie" Bross (left) and Catherine Barscz (right) at the Racine Avenue Police Station, Chicago, June 5, 1943. They had been arrested for violating the cross-dressing ordinance.
Found on Tumblr.
7. "Elaborate technical wheel"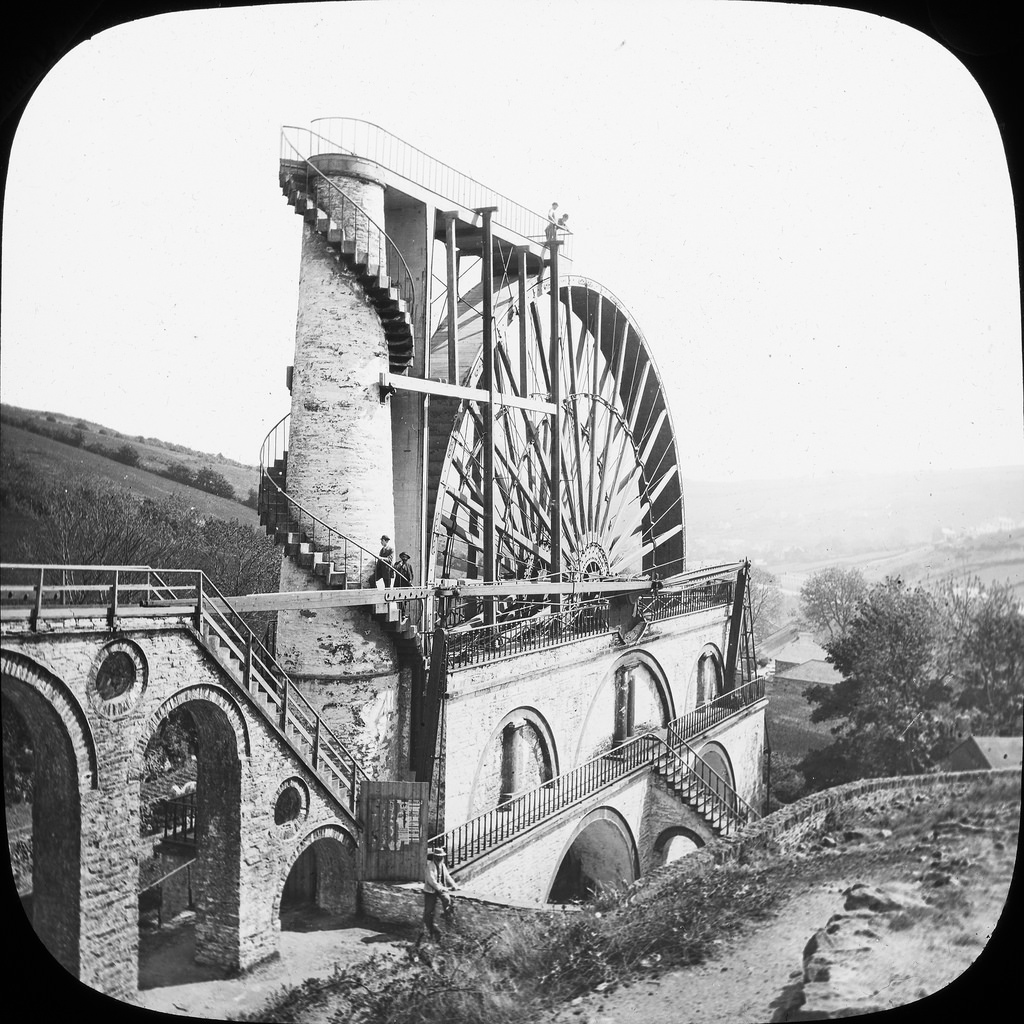 Possibly hydro electric generator, figures ascending, Laxey Wheel, Isle of Man
Found on Vintage Photo Library.
8. Swimming in a Church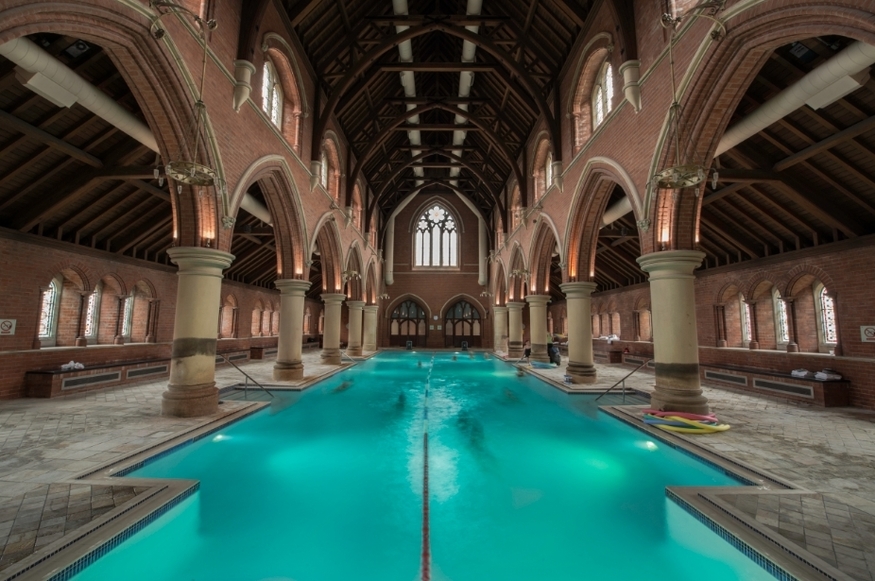 In the borough of Redbridge near London. The 25m pool and health centre is part of Repton Park, a gated estate of neat redbrick apartments and immaculate driveways, and professional footballers.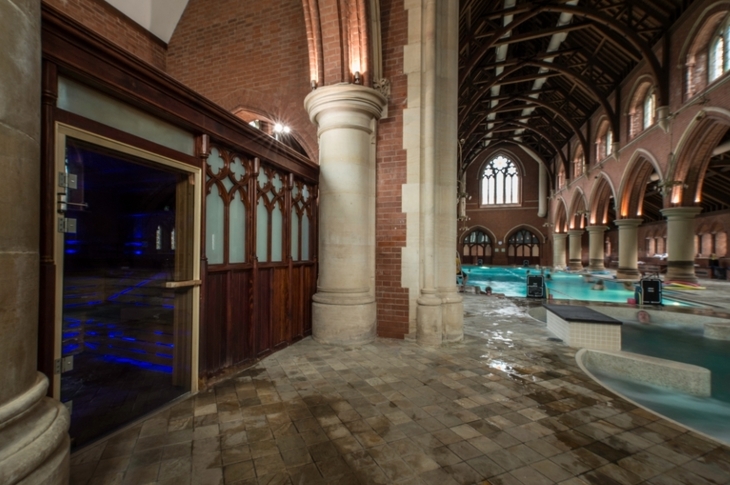 The origins of the chapel are less serene; it belonged to the Claybury Hospital for psychiatric patients, opening in 1893, as the fifth London County Council Asylum. It became a health club almost 20 years ago, though many are sure Repton Park is still frequented by its Victorian patients.
Found on the Londonist.
9. This Hamburger Bed from a 1972 issue of Esquire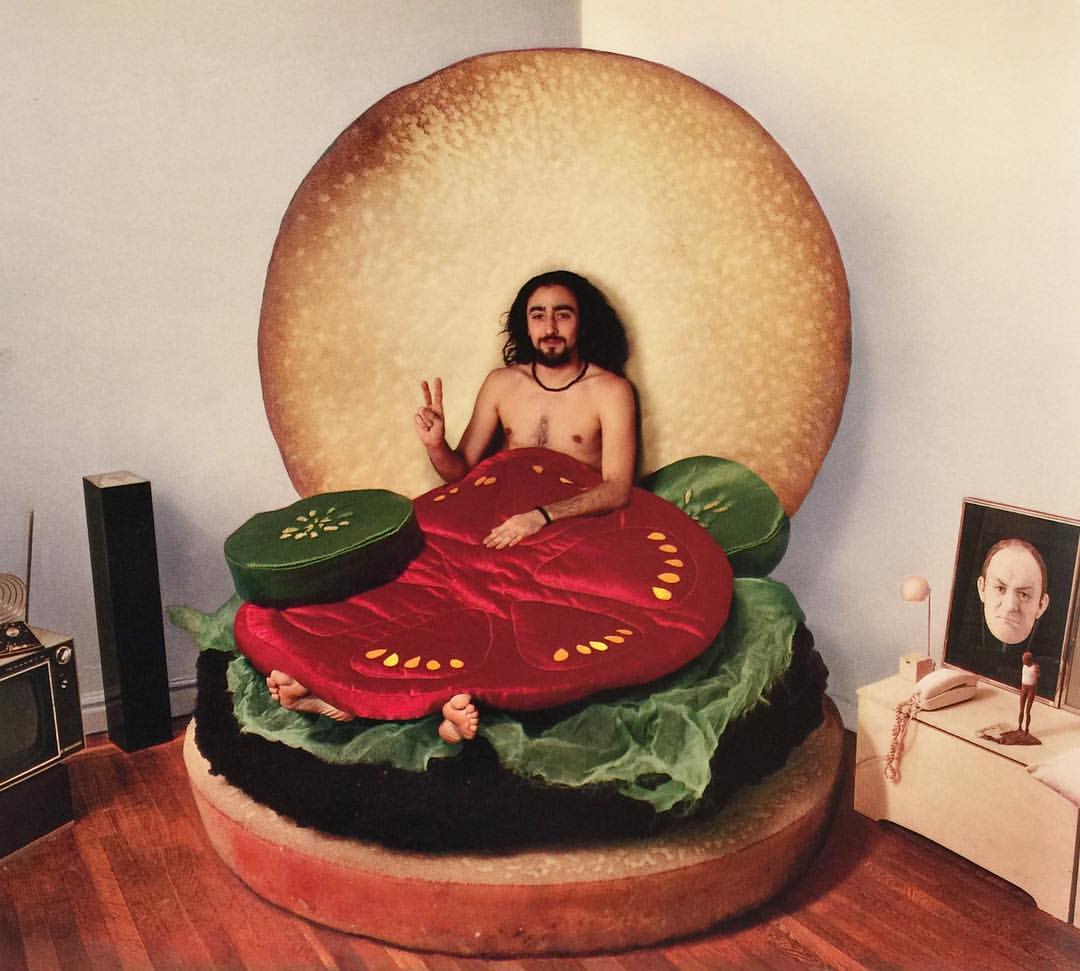 Found on this awesome vintage design blog PressWorksonPaper
10. Swedish Band Fashion in the 1970s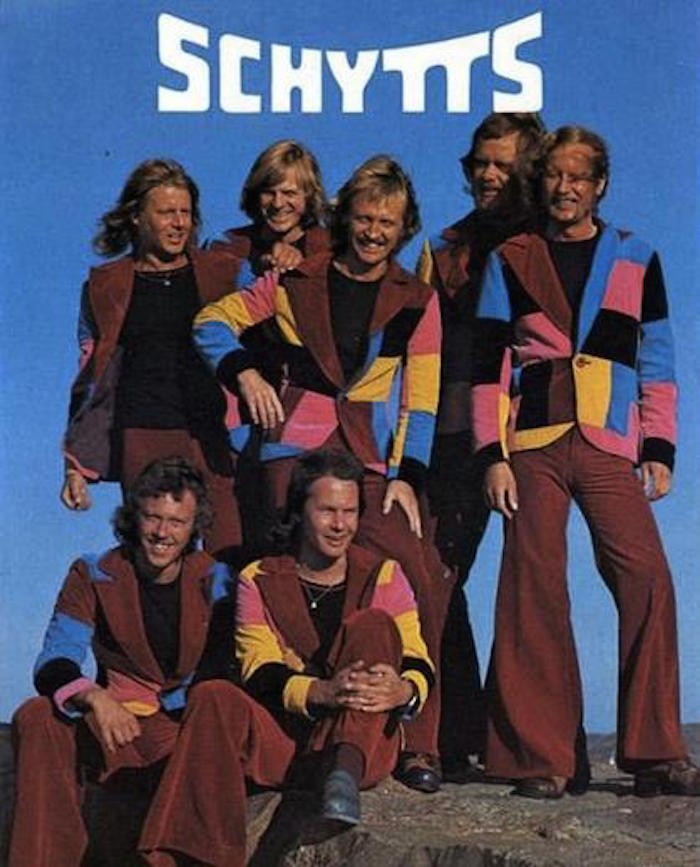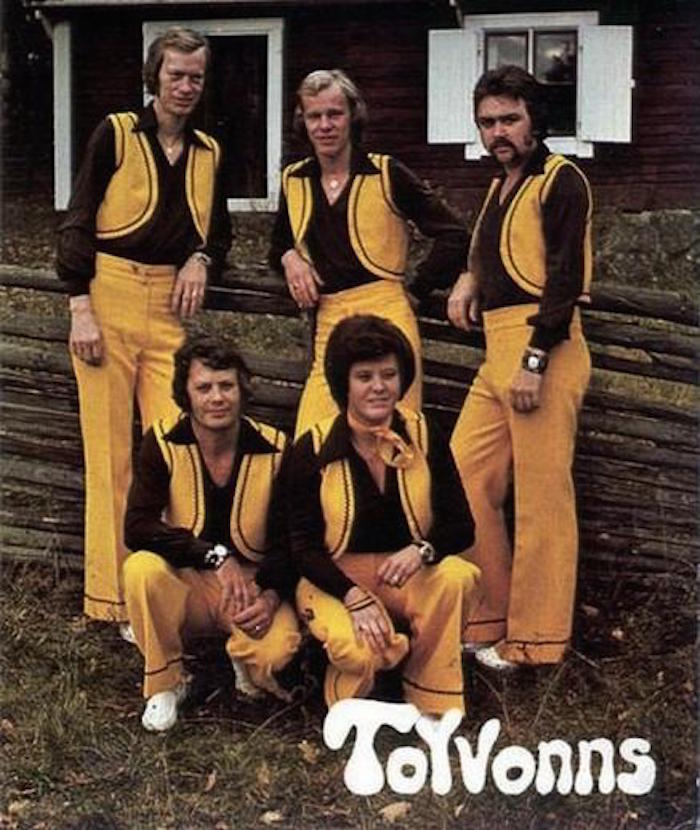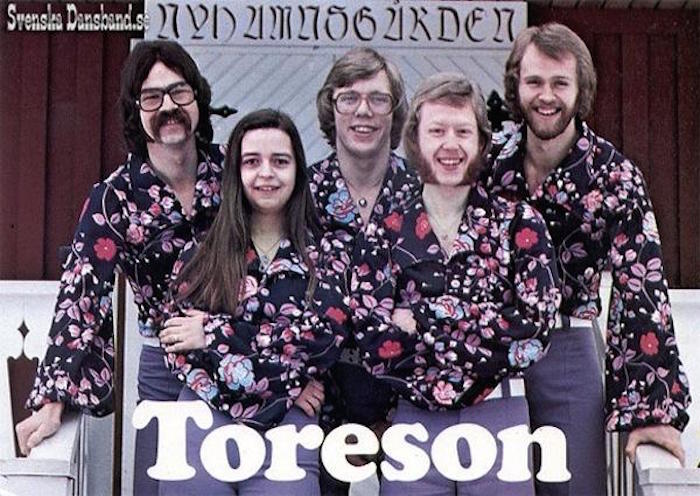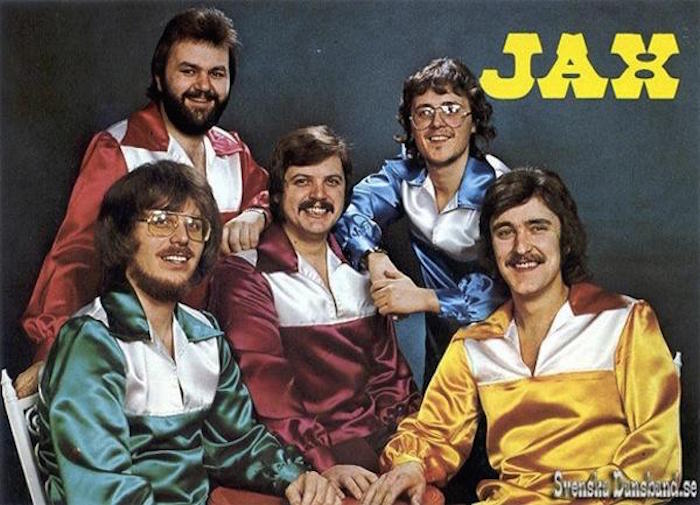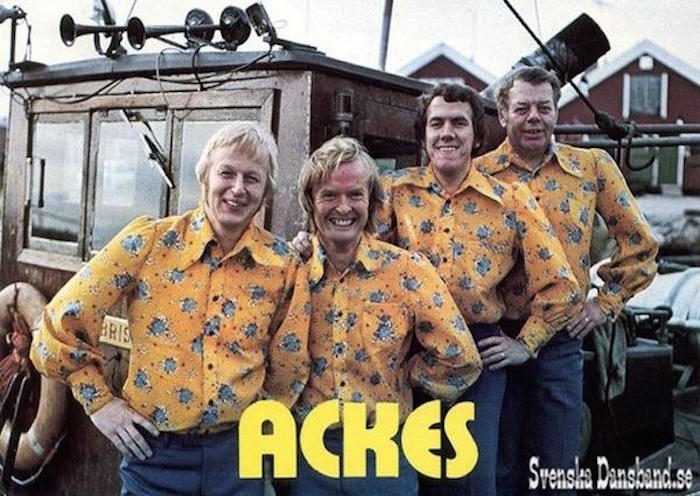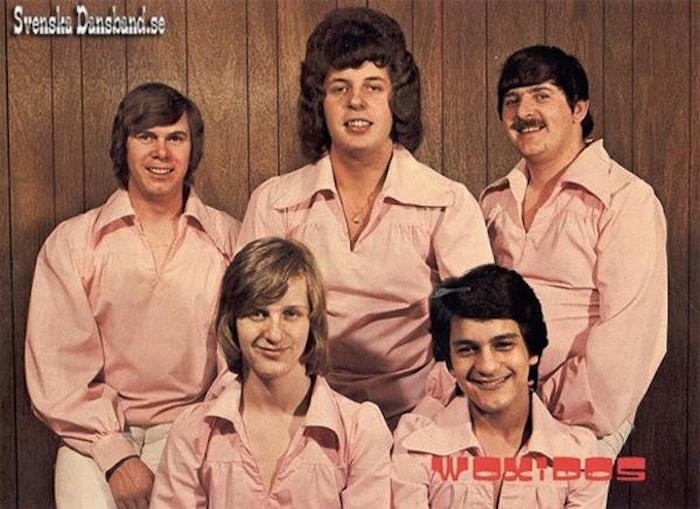 Found on So Bad So Good.
11. As TGI Friday's Goes Minimalist, What Happens to the Antiques?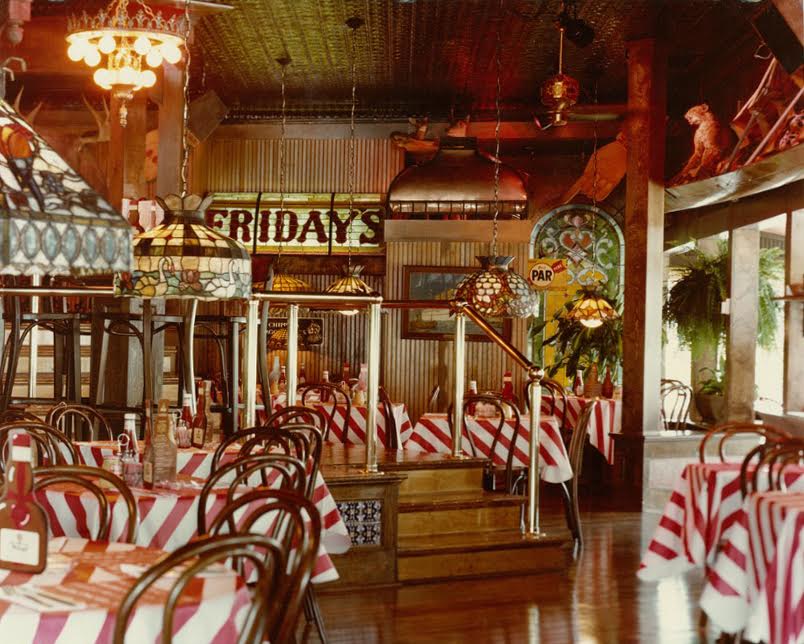 In March 2016, the famously clutter-filled chain T.G.I. Friday's introduced the first prototype for its spartan new design concept in Corpus Christi, Texas. The most startling aspect of this otherwise inoffensive space is the complete lack of Friday's characteristic kitsch.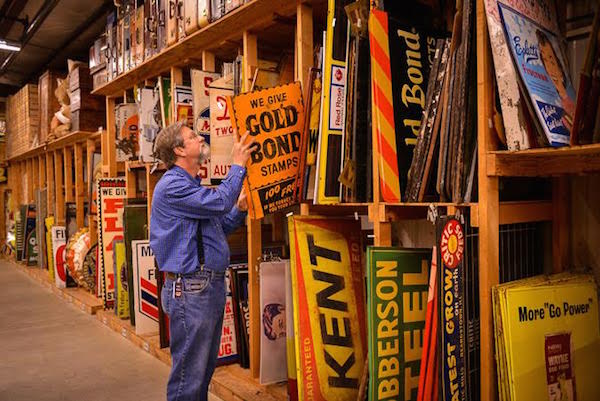 No tin signs or pedal cars adorn the walls; there's no dark wood or Tiffany-style lamps; there are no chipper red-and-white stripes to be found anywhere. For antiques lovers, this cultural shiftraises a question: What happens to all that well-loved memorabilia when a restaurant pares down?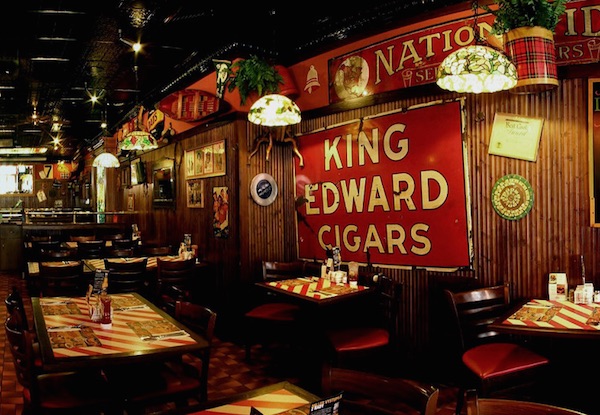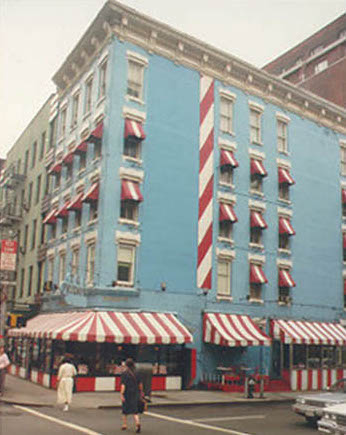 "When the first few stores closed, she had a deal with a guy who would take the lampshades, the brass, and all the stuff off the walls for a set price. But I don't think that lasted very long. For one thing, when the kids who worked in the restaurant would find out it was going to close, they would steal the best stuff. They'd think, 'I've been working there for 10 years, I've love this sign, and by God, that's mine when this place closes.' So when the guy would show up to take the stuff off the wall, the choice items were gone already."
And what does it say about the future of collecting? To address these questions, we have to figure out how restaurants got into the antiques business in the first place. The answer, it turns out, is sex.
Read the full Article on Collector's Weekly 
12. A hidden portrait under a Degas masterpiece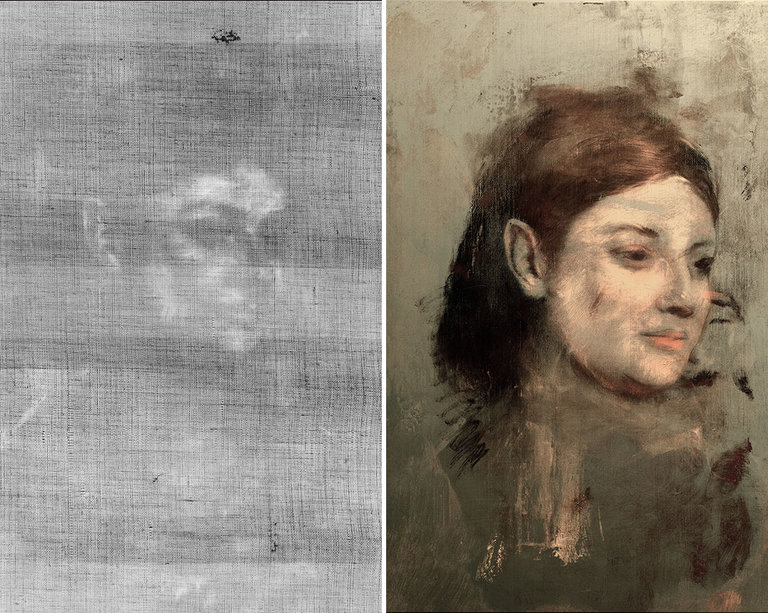 A portrait, seemingly of the model Emma Dobigny, that was painted over for another work by Edgar Degas. The image on the left was captured with conventional X-rays. The color reconstruction was made using data from X-ray fluorescence.
Working with curators from the National Gallery of Victoria, Melbourne, scientists use X-ray fluorescence—which is a million times brighter than the sun—to discover a hidden portrait under a Degas masterpiece.
For decades, a mysterious black stain has been spreading across the face of an anonymous woman in Australia. She is the subject of a painting by Edgar Degas, the French Impressionist painter, and since the 1920s, the oil paints in her portrait have gradually faded, revealing the hints of another, hidden portrait underneath.
Full article found on the New York Times.
13. Inside Frida Kahlo's Mexico City home in all its object-filled glory
Found on Curbed