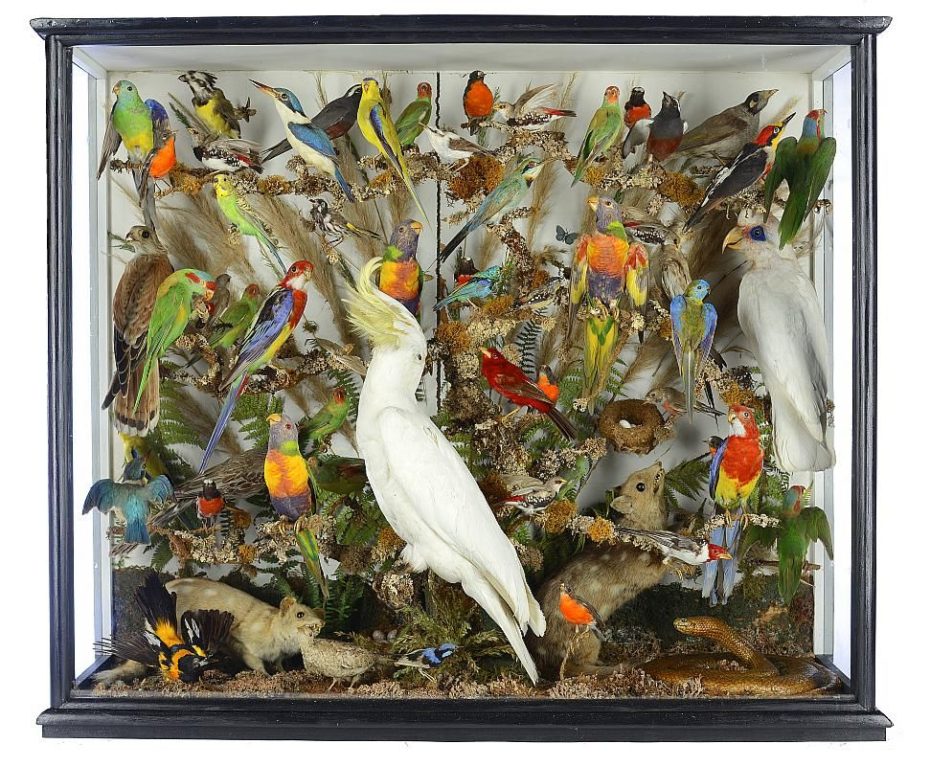 I bet you'd find all sorts of real-life Indiana Jones and Tintin-type characters attending an auction like this one. Summers Place Auctions in England are the world's leading auctioneers of Natural History (and garden statuary), and they've got the goods to prove it. At an upcoming auction this November, a rare composite skeleton of the dodo, the first to come up for sale since the early 20th century and likely the last to ever come up for auction again, is estimated to go under the hammer for over $620,000.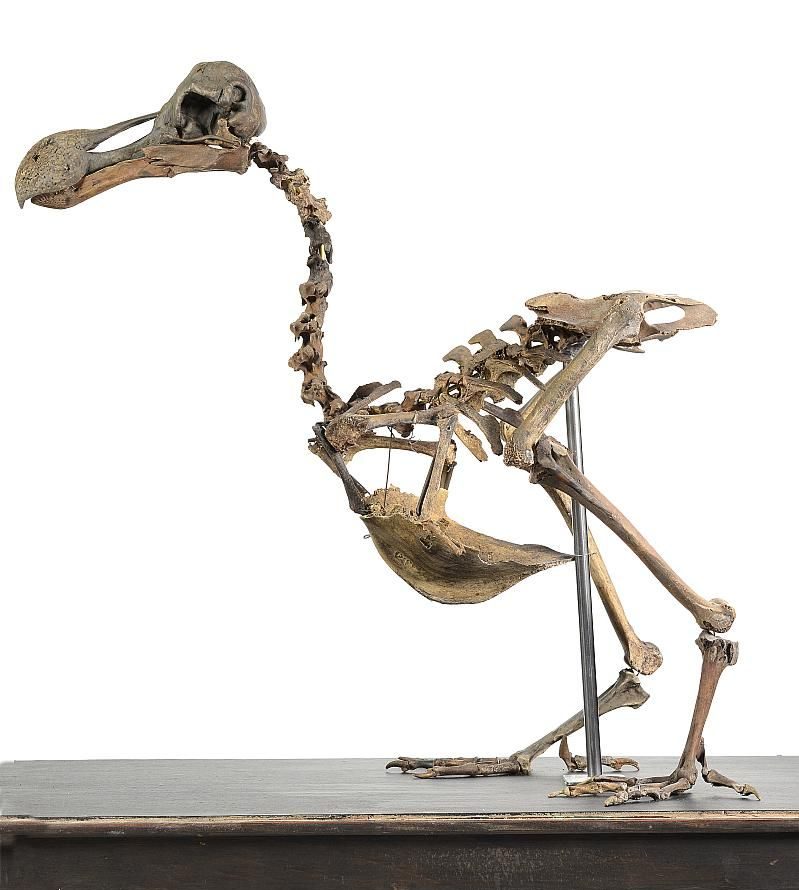 The highly valued skeleton comes from a private collector who has been buying up the majority of Dodo bones for sale at auction and through other private collections since the 1970s. Only one Dodo skeleton exists in the world that is made up from bones of a single bird, but no one has tried to complete a skeleton since the early 20th century, during a more glamorous age for Natural History. After meticulously reassembling the bones himself to create a complete a specimen as possible, the collector has now decided to part with the skeleton that will likely be the last to ever go on sale.
"The Mauritian Government has rightly banned all exports of Dodo bones," explains Summers Place Auctions. "Any newly discovered bones from the Mare aux Songes swamp – where the vast majority of Dodo bones were found in the 19th century – will not be for sale."
The Dodo only lived on the island of Mauritius and was first seen by Dutch sailors in September of 1598. Hunted to extinction just 70 years after its discovery, virtually no physical remains seemed to have survived from that period until a schoolteacher arrived on the island in 1865 and came across a marshy area called the Mare aux Songes, close to what is now the site of the Mauritius Airport.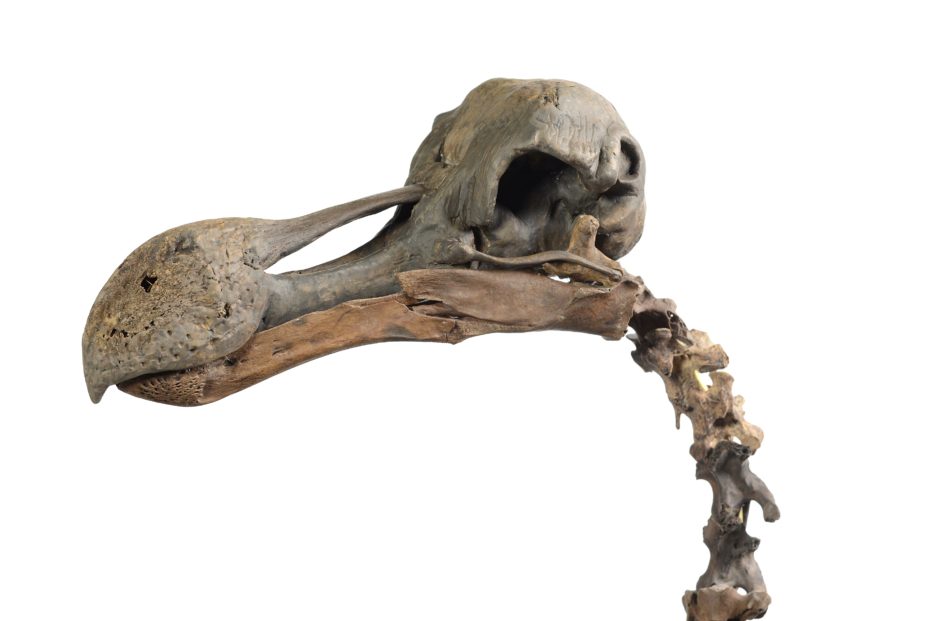 "He hired labourers who worked on the local sugar plantation to wade waist deep through the marsh and feel for bones with their feet. During this process they recovered hundreds of dodo bones along with the bones of other extinct Mauritian creatures. Clark sent some of these to London's Natural History Museum … some others went to Paris and Cambridge. It is a little known fact that many, many additional bones were sent to London to be sold at auction over the following years. The most famous of these sales took place at Steven's Auction Rooms in Covent Garden, where most of the dodo bones offered for sale were purchased privately."
For a flightless bird, this Dodo would appear to have made quite the journey.
Other curiosities from the auction house's fourth "Evolution" sale taking place on Tuesday 22nd November in West Sussex, include the second part of the extraordinary rediscovered Craddock Collection of Taxidermy.
The story of how Summers Place Auctions came to find the lost collection is rather a good one…
Ade Craddock initially contacted us out of the blue saying he had some items he thought we may be interested in including in one of our Natural History sales… Little did we realise what awaited us within his farmhouse. Upon entering it was clear we were looking at a remarkable collection and that was just in the hall. With excitement building, we were ushered into "his room". Not a modest room by any means and one absolutely covered from floor to ceiling with fantastic taxidermy from the golden age of natural history. The big cat material immediately drew one's eyes as Mr. Craddock, unbeknown to any of our wide network of collectors and dealers, had amassed one of the finest collections we had ever seen. As his story unfolded and we flitted from item to item, Ade explained how his father had collected taxidermy and big game trophies and he had just continued acquiring pieces throughout his life. A few of the items were known to us, many from years ago and nobody had known where they had ended up; well we had just found out!
The collection includes some rather extreme big game pieces from the world of taxidermy and even a box of human bones. Perhaps not appropriate for the more squeamish of souls, the collection includes a rare Gorilla head from 1910, the head of a White Rhino and a full mount of a Leopard, which is expected to sell for £3,000-5,000.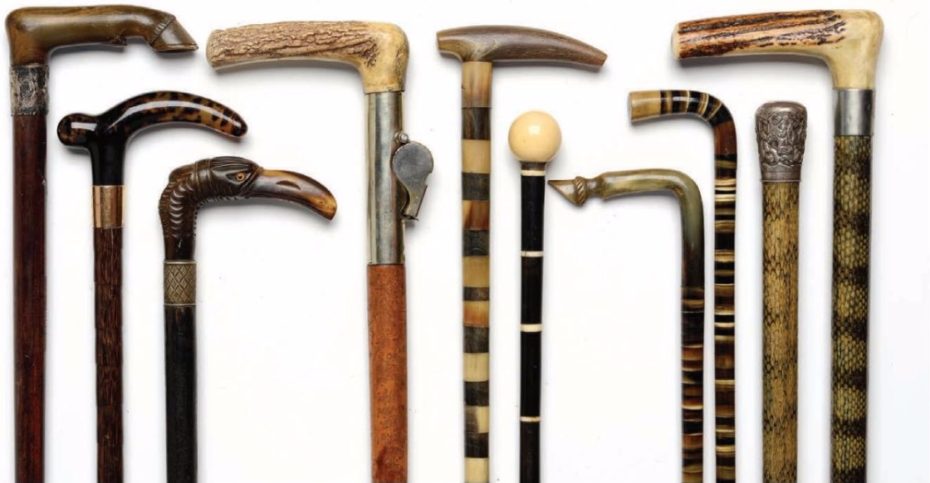 Craddock also had a museum-worthy collection of walking sticks to downsize…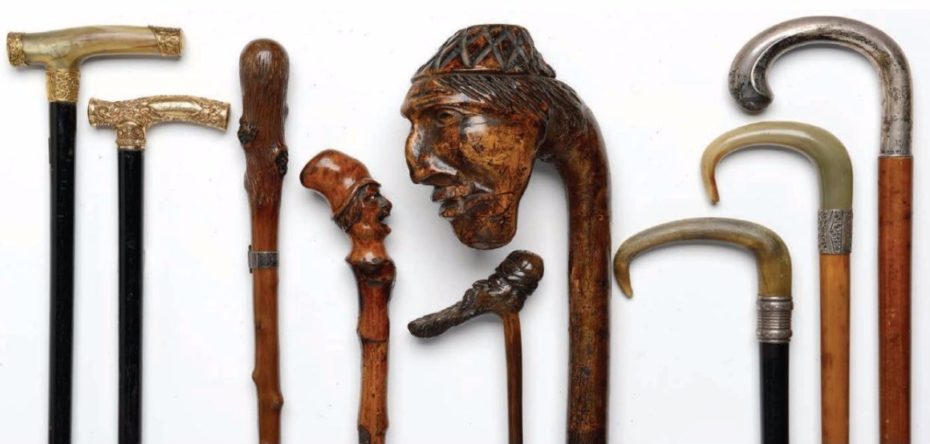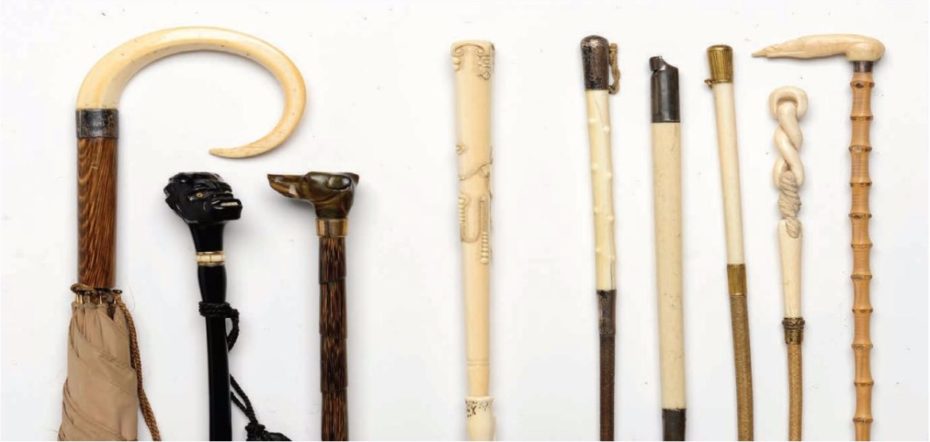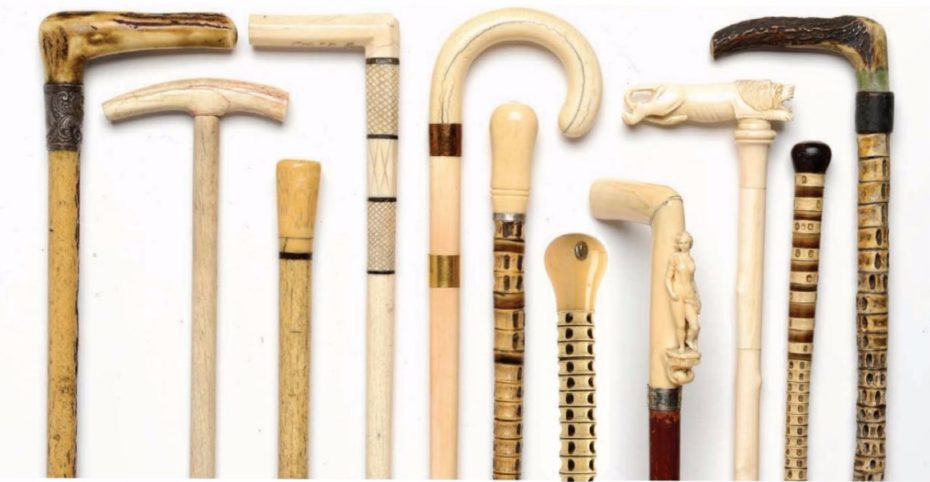 Focusing on extinct species, the Evolution sale has something for all budgets too…
You can find the full catalogue for the Evolution sale here and search the lots individually on Summers Place Auctions.