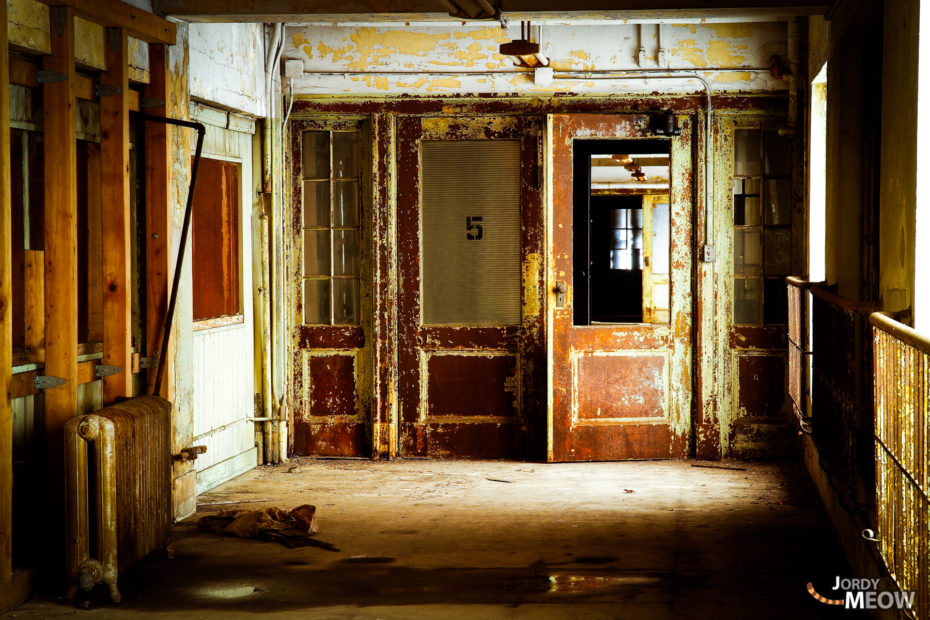 I am about to share my experience in one of the most dangerous yet amazing places I have visited. Like many other exciting things in life, this one is not so easy to get to. It took me some time to plan carefully before I approached the old Negishi racetrack Grandstand…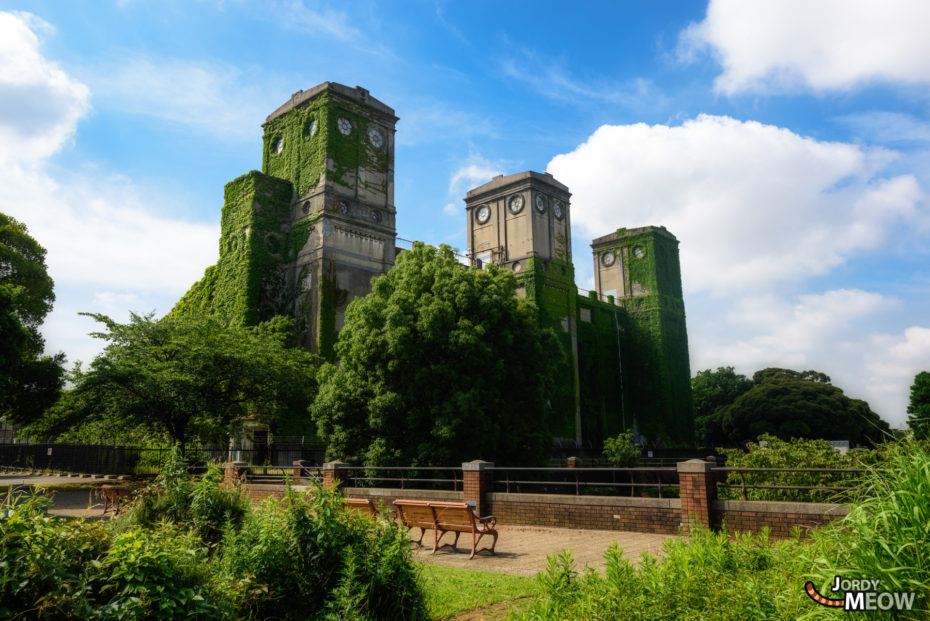 This abandoned historical building is extremely challenging because it stands atop of a small hill, in the middle of Negishi Forest Park, a popular spot where visitors are around all day. It also lies right next to United States Fleet Activities Yokosuka, thus CCTV cameras are everywhere– and active.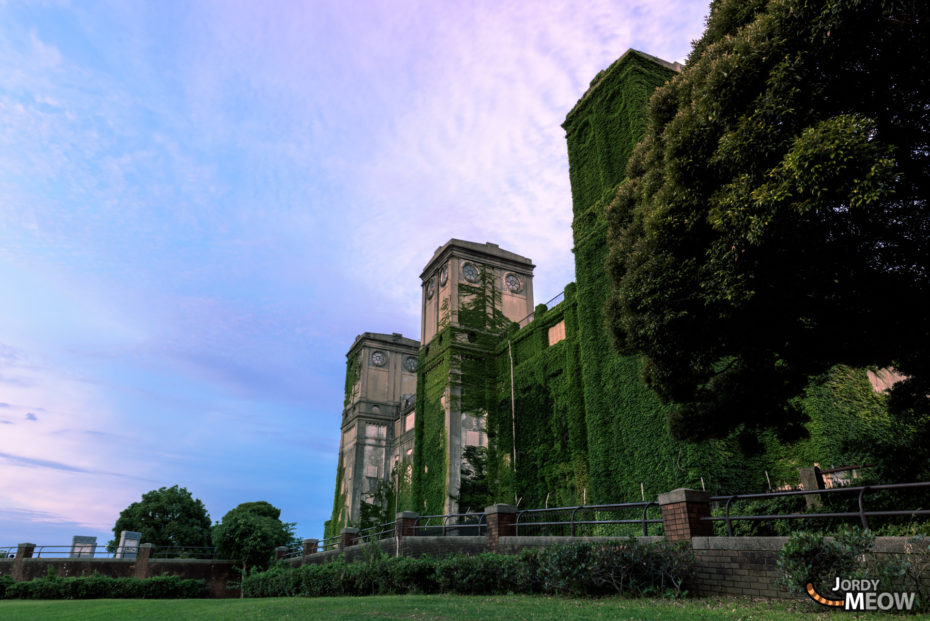 I tried to look for weak spots, maybe a secret entrance, but there simply weren't any. I finally left this place after some time of unfruitful inspection, but decided I should come back with someone who had been here before. After all, urban exploration can easily get you in big trouble.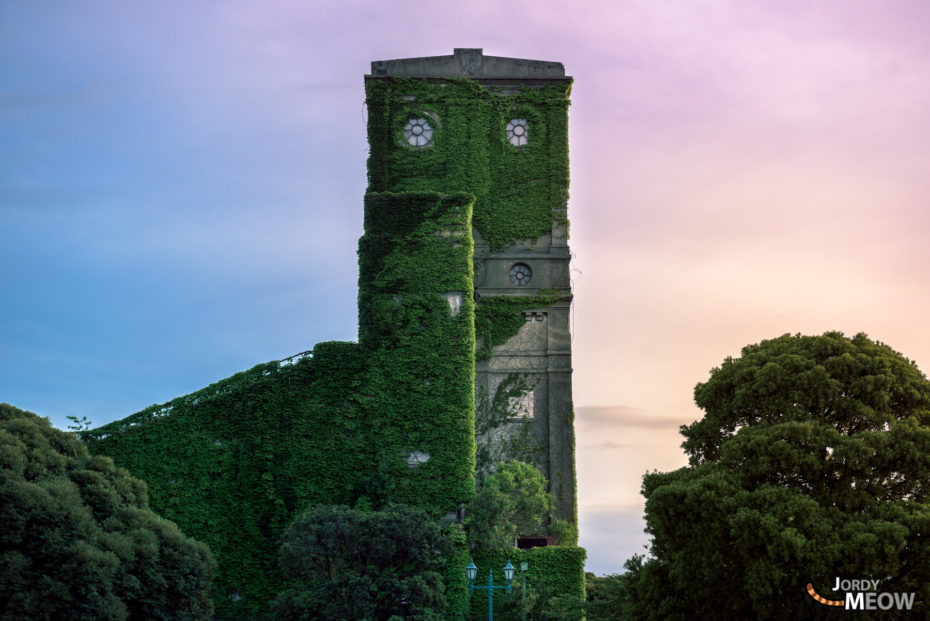 It was 5 am, and I found myself back in front of the tall fence with barbed wire looking sharp enough to do me some serious damage. But I was at ease, I was with my Japanese urbex friend this time, a very experienced one too. I stood there waiting for him to show me the secret path to this holy place. He turned to me and asked: "Do you want to go in first? Or should I?"
Then before I could figure out whether I had missed something, my buddy had already climbed up like a ninja and landed gracefully on the other side lightly. The whole process quiet and cunning, just like he is, always calm and gentle.
Next it was my turn, no choice but to try my best to follow his lead. I somehow managed to land on the other side after making a lot more noise and cutting my hands a few places. But we were in!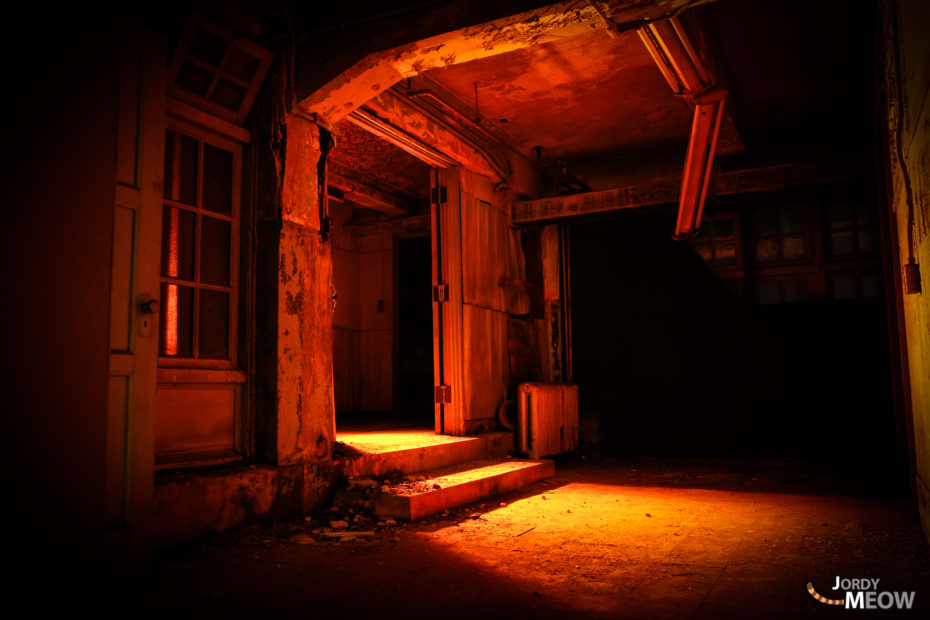 I looked back, trying to repress my thoughts about not getting out of there in one piece. It was time to explore this place and hear its stories…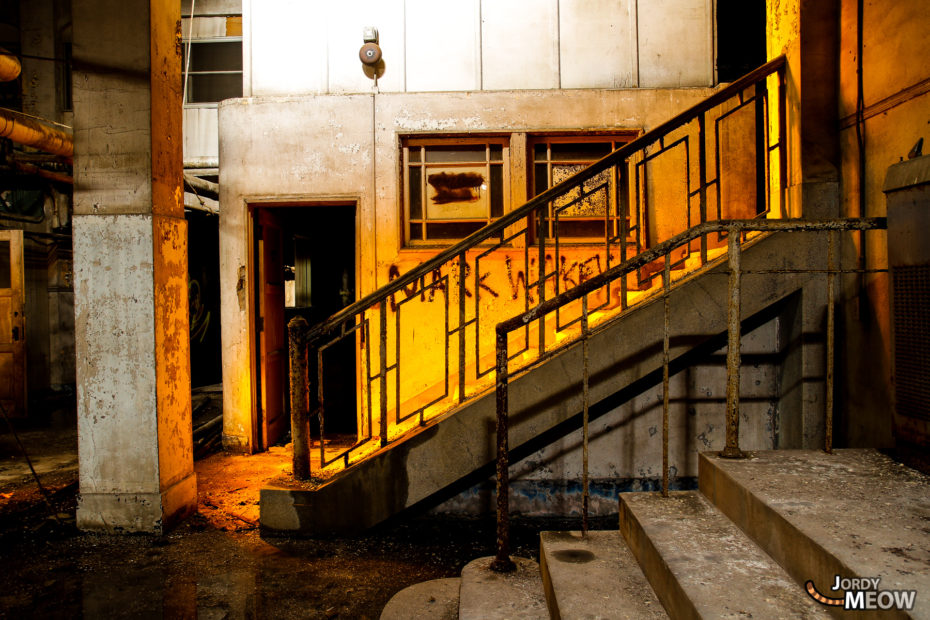 In 1866, Emperor Meiji commissioned JH Morgan to build a racetrack for him in the peaceful residential neighbourhood of Yokohama. The first horse race in Japan had only taken place six years earlier in 1860 and the construction of the Negishi racetrack was a much welcomed addition to the city, particularly for foreign residents living in the Yokohama settlement.
Emperor Meiji and the wealthy elite often frequented Negishi Grandstand until the Great Kanto Earthquake hit the area in 1923. The wooden grandstands caught fire and had to be renovated, but the building itself has remained almost intact.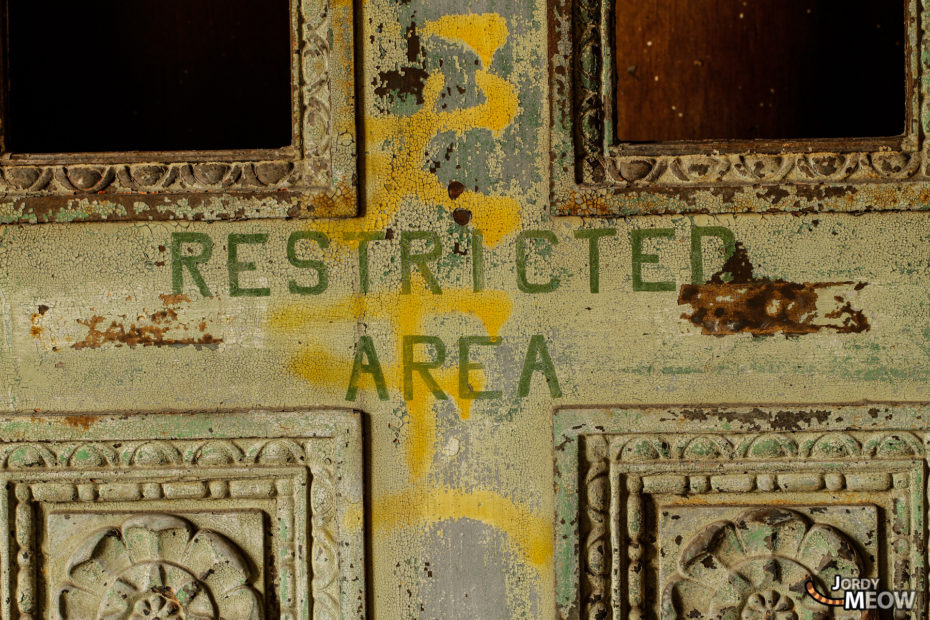 Then came the Second World War when Japanese military used this building for printing. The stables were used to keep Australian prisoners. During the postwar occupation, General MacArthur found the printing machines and used them to print 140,000 copies of acts of surrender to be redistributed across the country.
After that, Negishi was used by U.S. military as administrative offices and was known as Area X before it was eventually returned to Japan in 1983. Its official name then became Negishi Heights. The ground floor of this building was used briefly as a bowling alley before it was finally abandoned.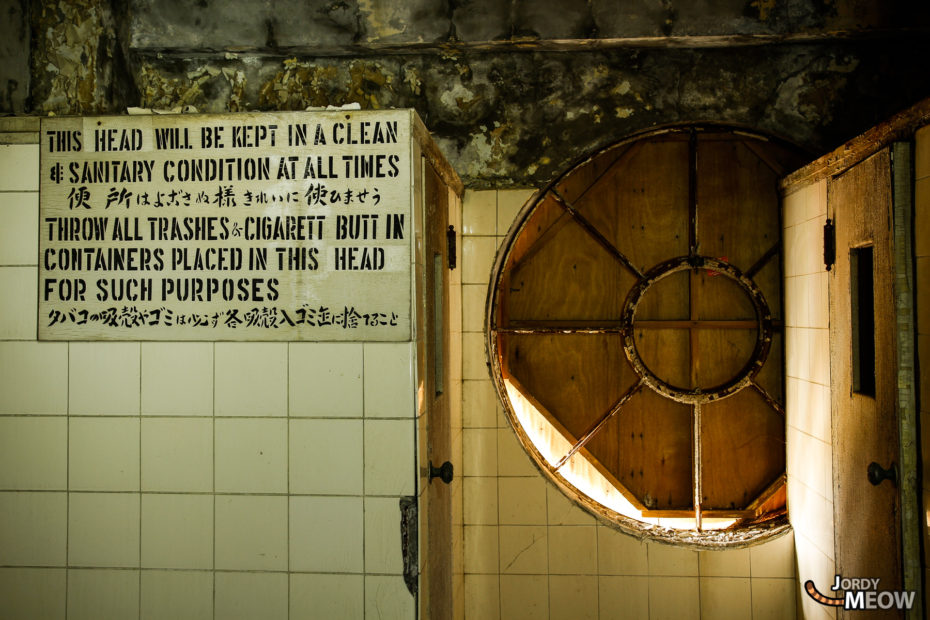 The history of the building revealed itself little by little, over seven floors. I checked each and every room before starting to feel cold, really cold, desperate for a hot drink. The sun was warm outside but inside, this dead building kept no heat.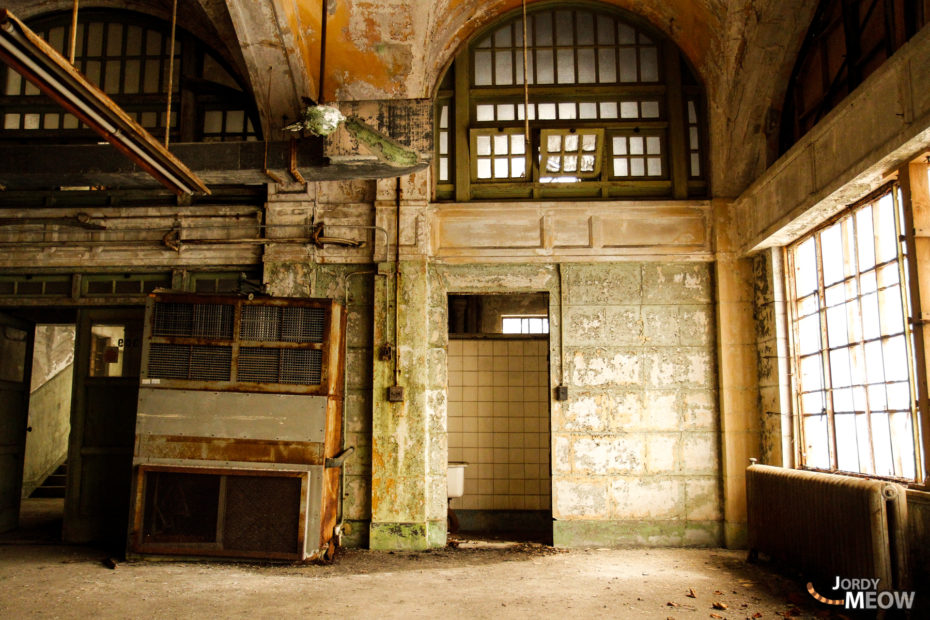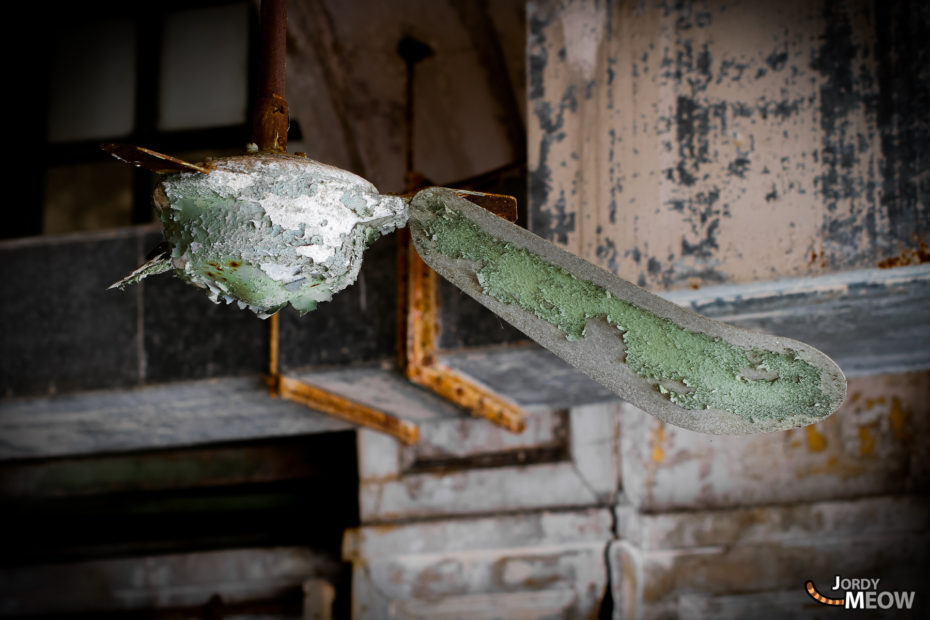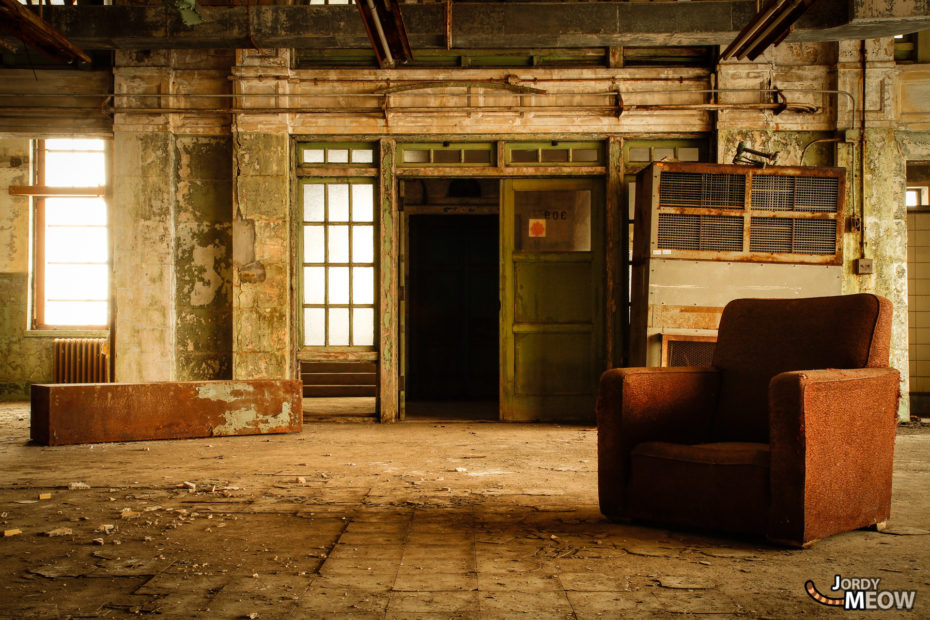 There was still one part left on my checklist; the roof! But the entrance was guarded by a thick chain and a padlock. After a short struggle, my ninja friend unlocked the door as if it is the most natural thing in the world. But we had to be patient, the sun was just setting and there were still too many people around. I lost track of time, until finally my friend agreed that we were safe to climb out onto the roof.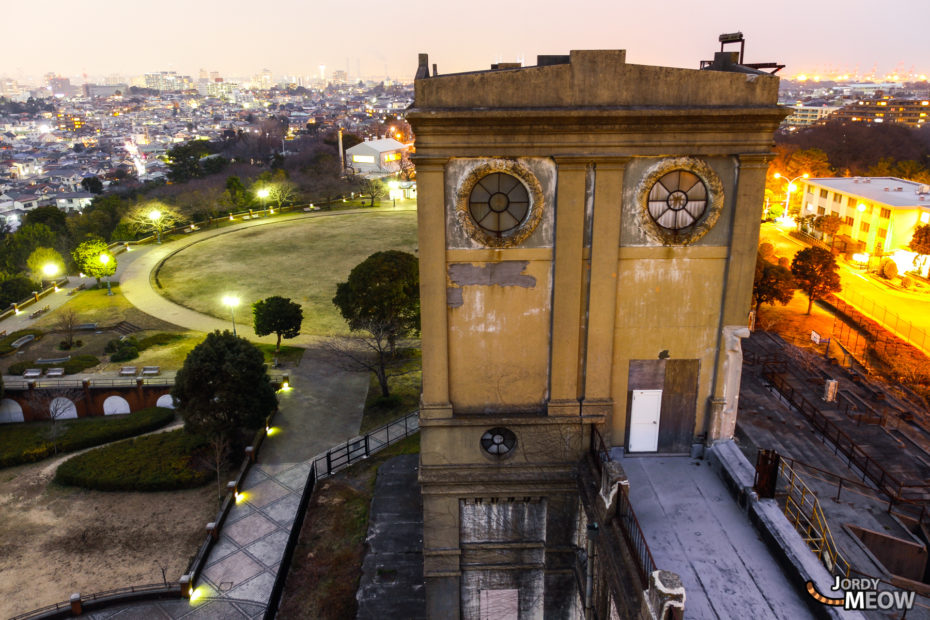 And what a view it was. After a whole day imprisoned in the huge coffin, I felt more relaxed and at ease with the fresh evening air blowing on my face. We enjoyed the view together… for a very long time.
Ninja finally gave the all clear for us to retreat. He lead the way, locked up the padlock and closed all the doors, as if we were never here. I was now back in front of the fence, sneaking underneath the surveillance camera. It was my turn to go first this time. I had almost reached the top of the fence, with my hands trying to avoid the barbed wire, when slash! I screwed up. The pain from my hands, the blood, and to make it even better, there was an old woman standing right in front of me on the other side of the fence.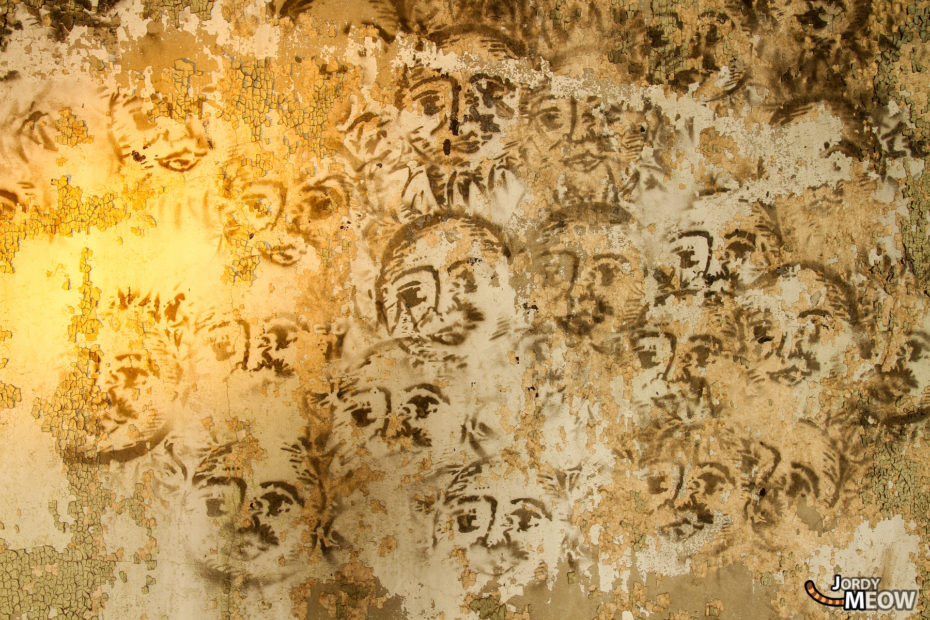 We both froze, none of us understanding the situation, waiting for each other to make the first move. Then she became scared by this injured white man before her trying to escape over a barbed wire fence, so she turned around and walked away as fast as she could. I knew she could have been heading straight to the police. With all the possible outcomes in my mind, I started climbing again with everything I had. My jeans and jackets were caught and cut by the wire, feathers from my down jacket flying around adding to the already dramatic atmosphere as I hung in midair with one leg caught in the wire. I was not going to end gracefully anyway so I forced to free myself and crashed head first to the ground.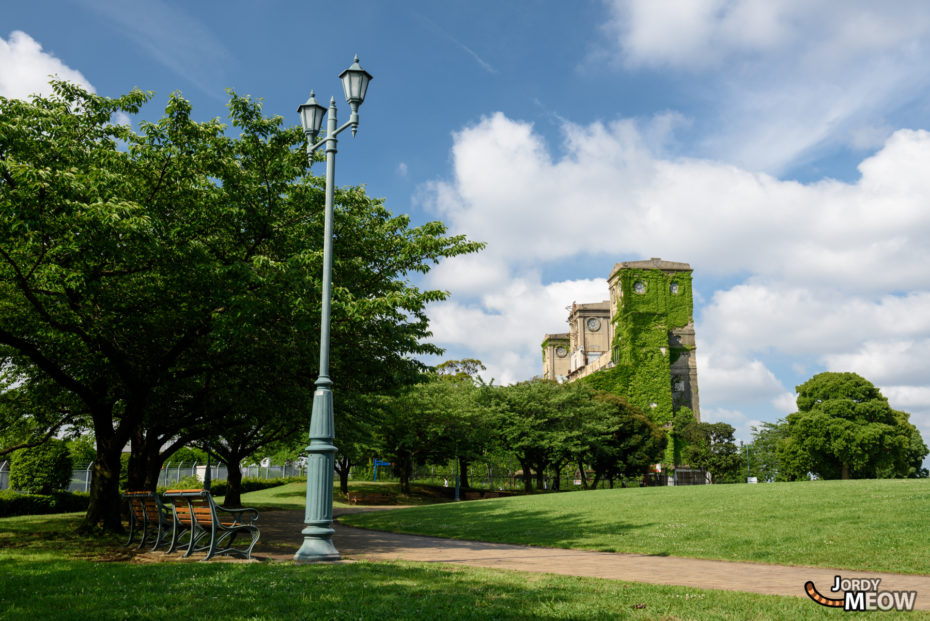 So there I was, finally on the other side of the fence, covered in blood and feathers, my jeans shredded. It took some courage to go to the local pharmacy to get some first aid (and another tetanus shot).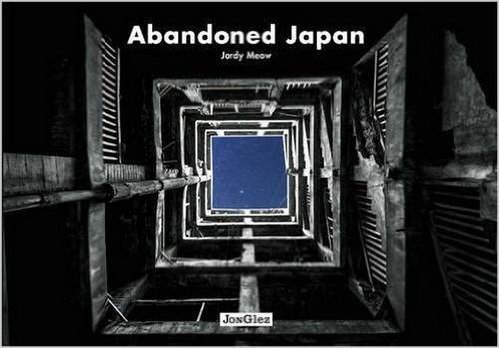 Jordy Meow is a French photographer living in France who explores abandoned Japan on his webite: Offbeat Japan. He also published a book called Abandoned Japan (available on Amazon).