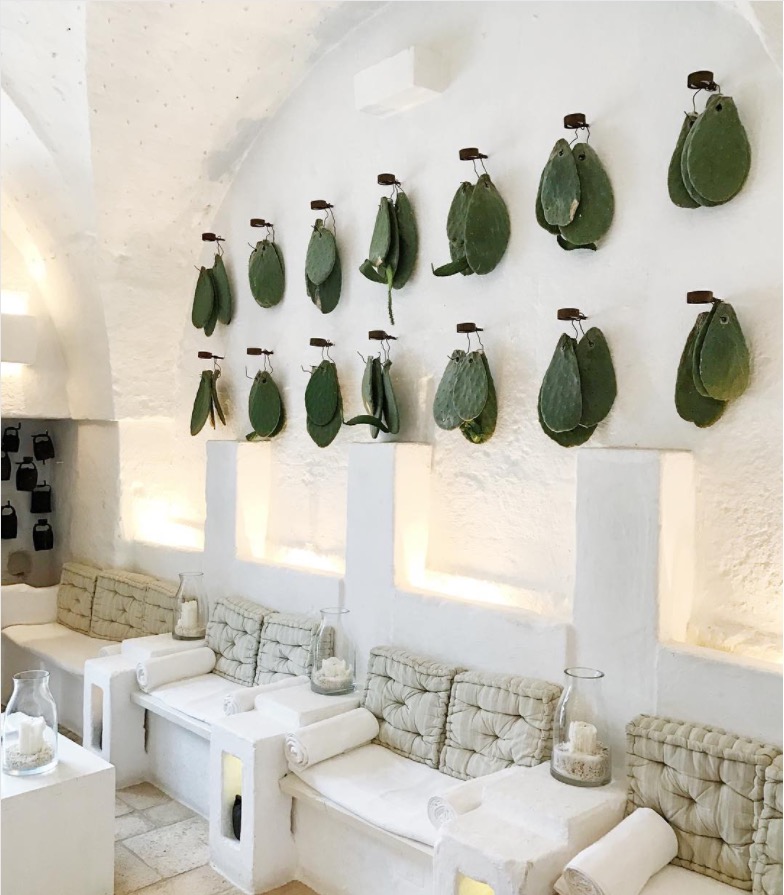 In my ideal home, if I had enough wall space (and enough of a budget), each and every room would probably have walls like the ones in this post. This is exactly what it says on the tin, a brief compendium of the most excellent walls, found on the internet, compiled here for my own decorating daydreams…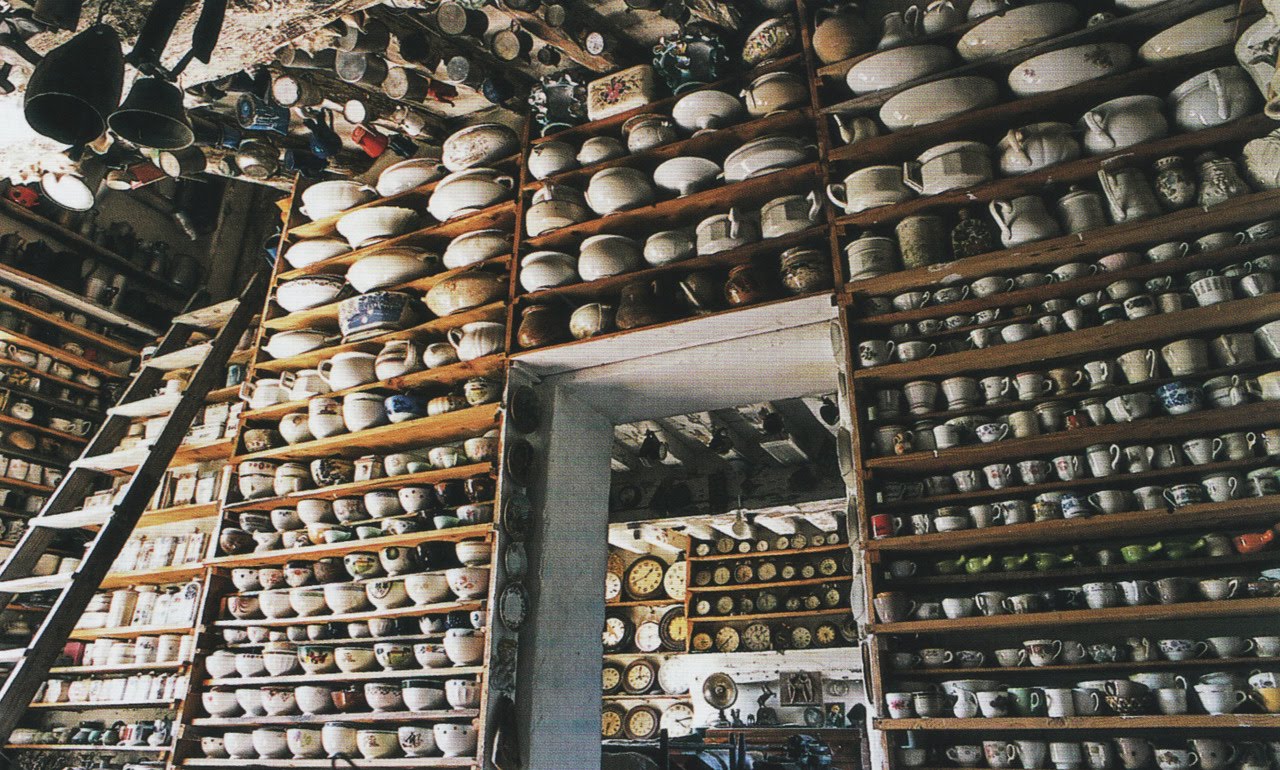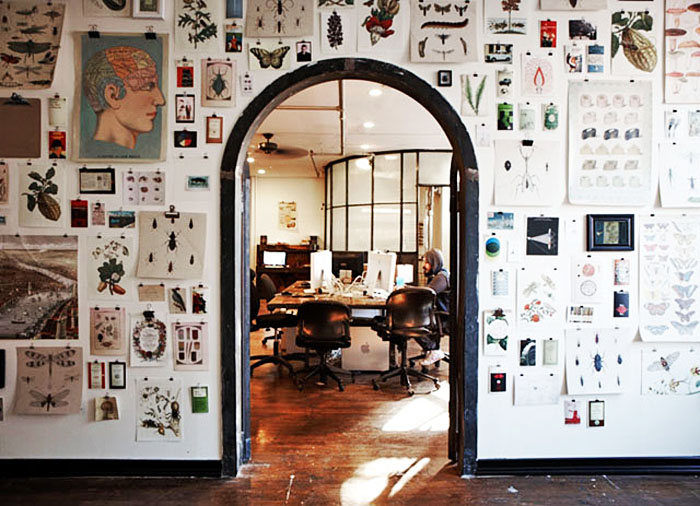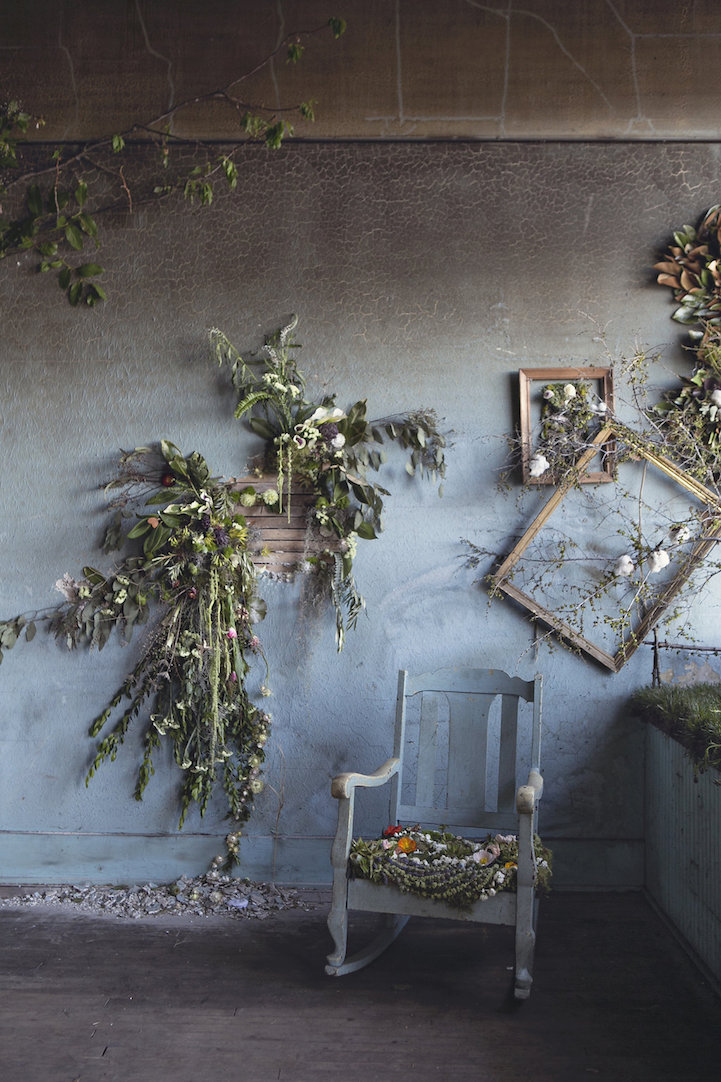 The Flower House in Detroit, a unique project that saw the walls and ceilings of an old dilapidated house filled with up to 100,000 flowers and living plants.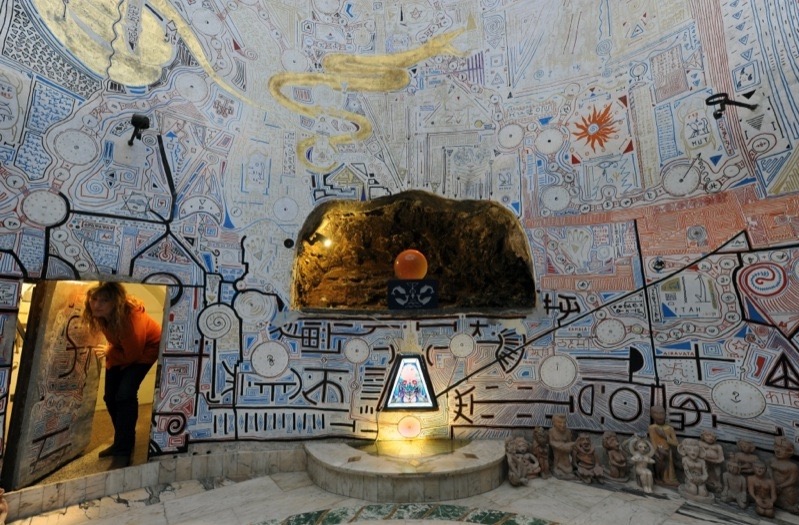 The Temples of Humankind, dug by hand in complete secrecy in the 1970s under the direction of Oberto Airaudi, a philospher and artist who claimed to have had visions of ancient temples at age 10 from a previous life. Nothing like these Hidden Temples exist outside of the Films of Indiana Jones. See them for yourself here.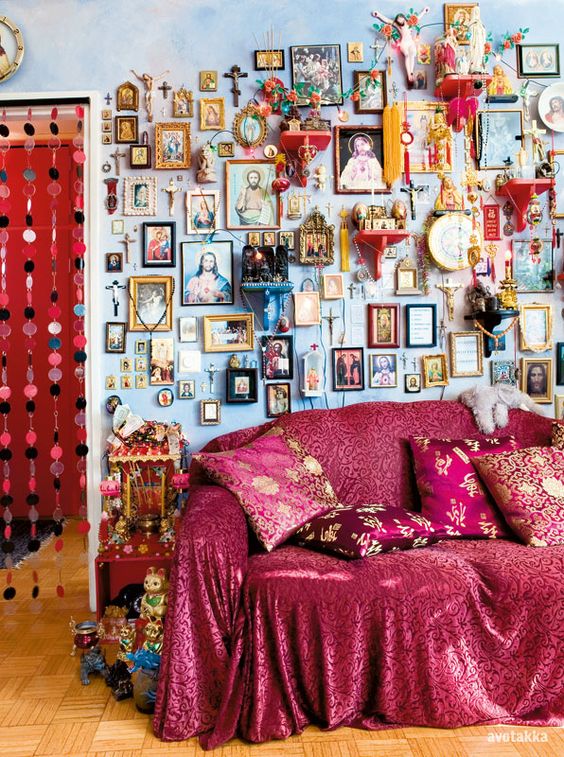 via avotakka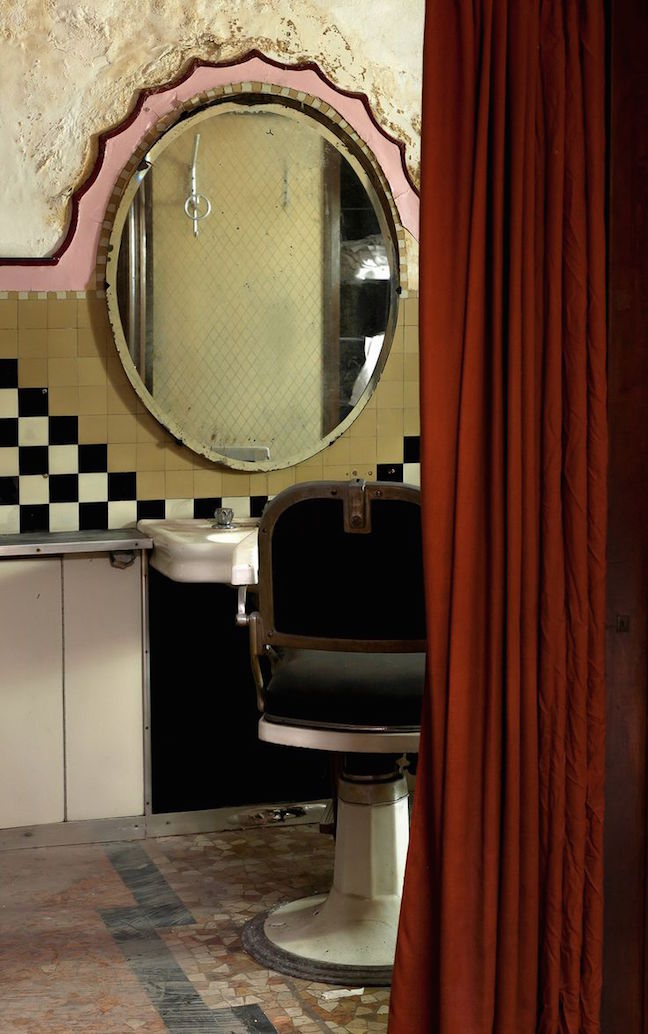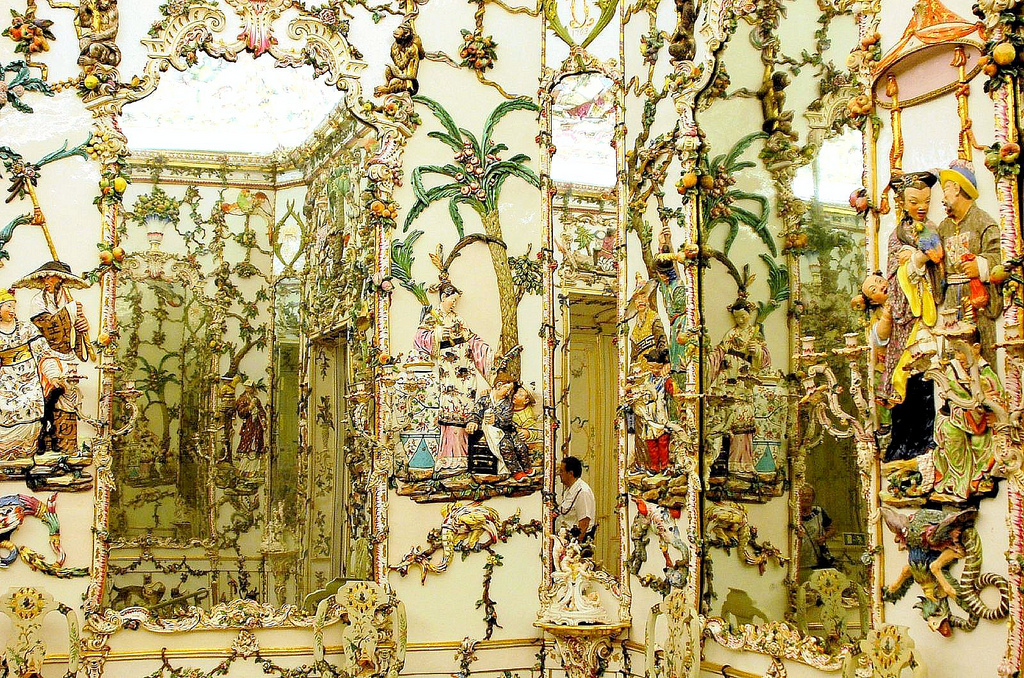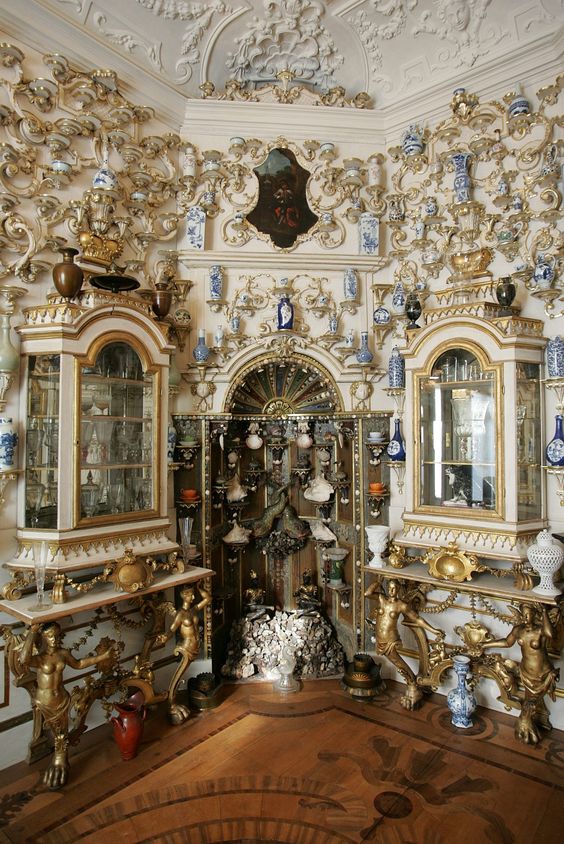 The porcelain cabinet at the Schlossmuseum (Palace Museum) Germany via here.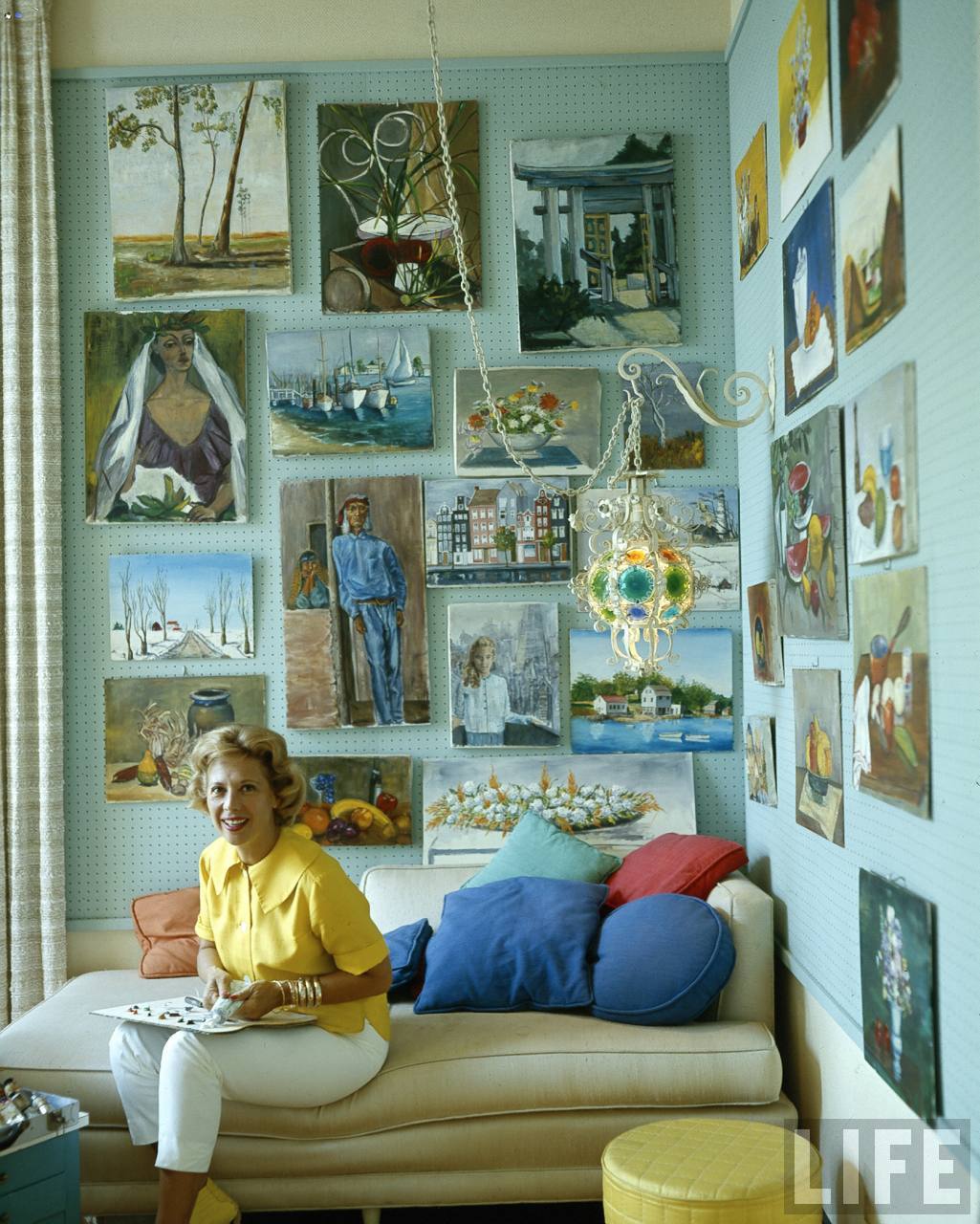 Actress / singer Dinah Shore with her paintings in a photo shoot for the LIFE Archives in the 1960s.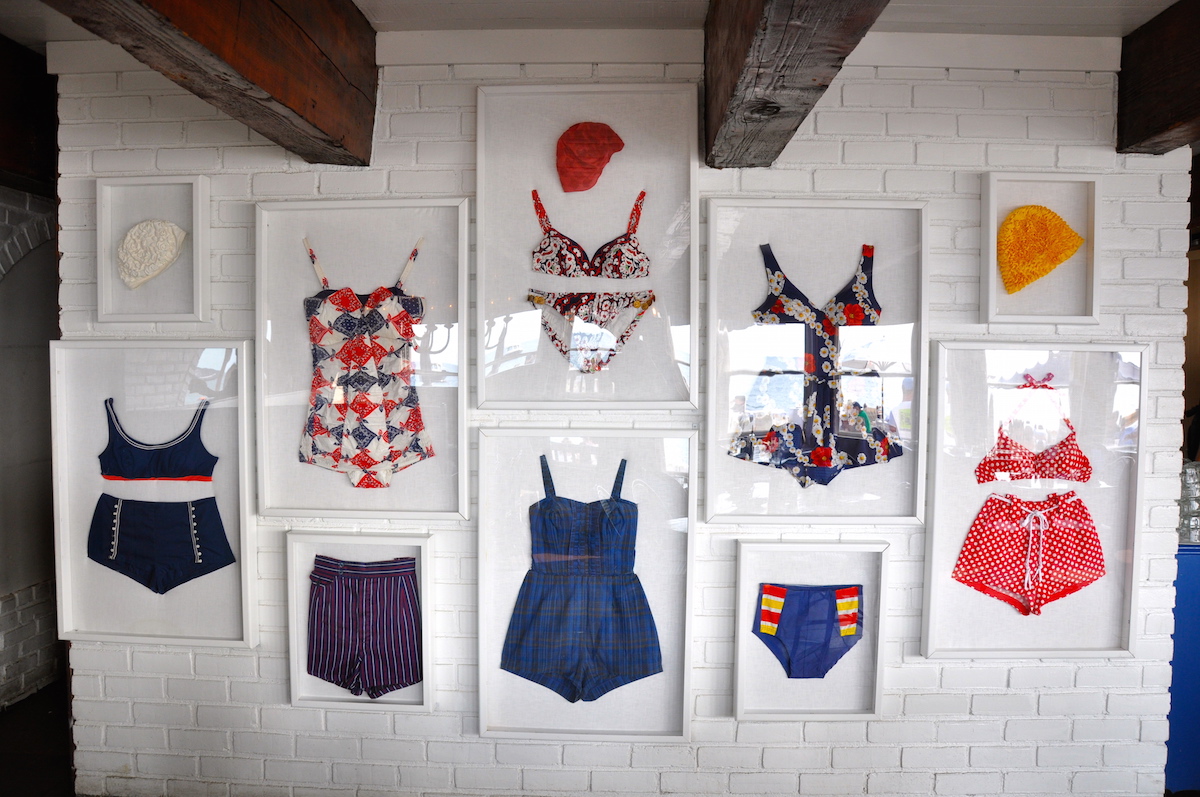 Vintage swimsuits in frames at the Navy Beach restaurant in Montauk via here.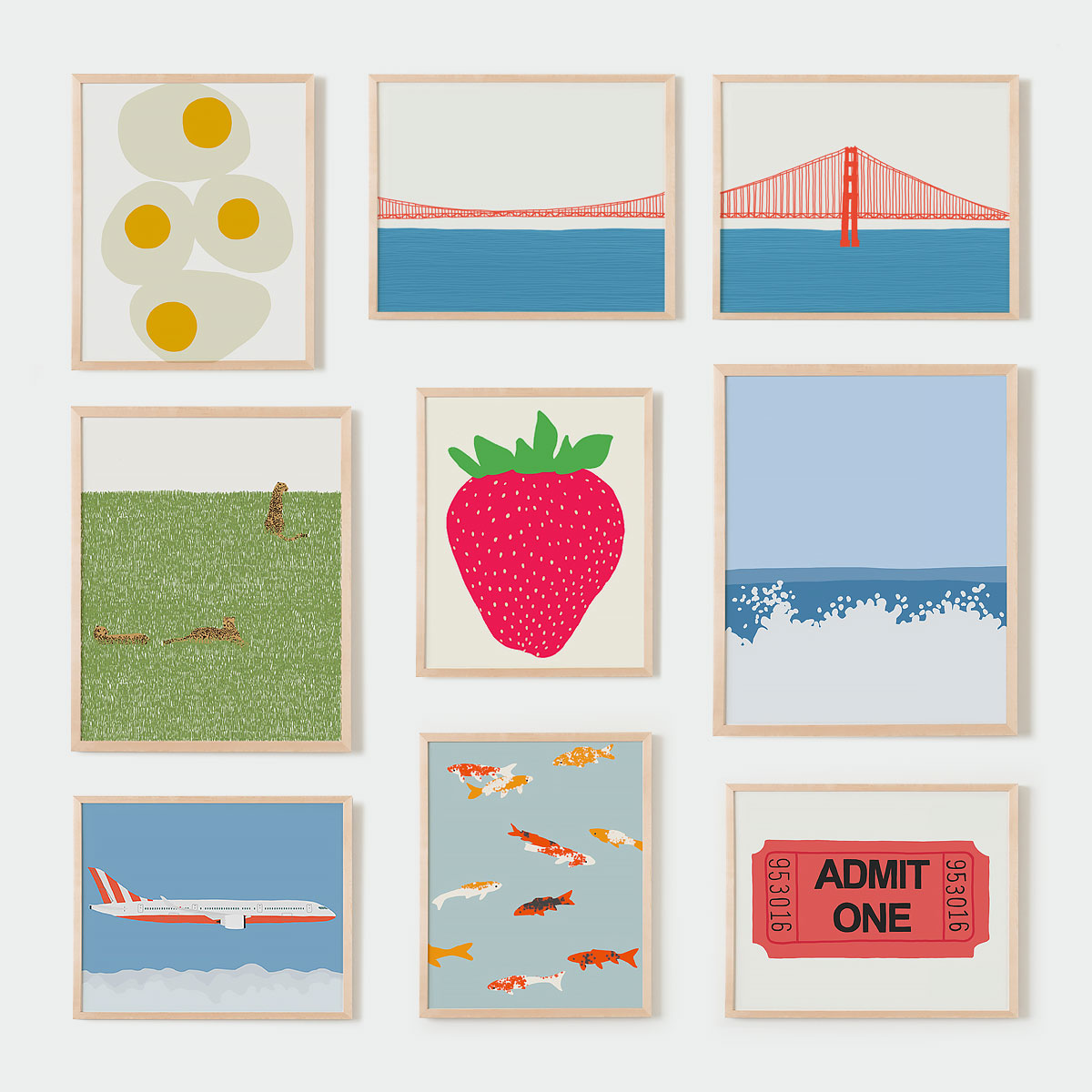 A wonderful display of Jordey Hurley's work, which is all available to buy on Etsy. Make sure to check out the cargo ship prints.
They call Calke Abbey the "un-stately" home– rooms filled with animal heads kept in dusty glass cases, fading furnishings, cobwebs and walls of peeling paintwork. You can take a tour of this time capsule of a taxidermy Hoarder here. Image © Rogbi200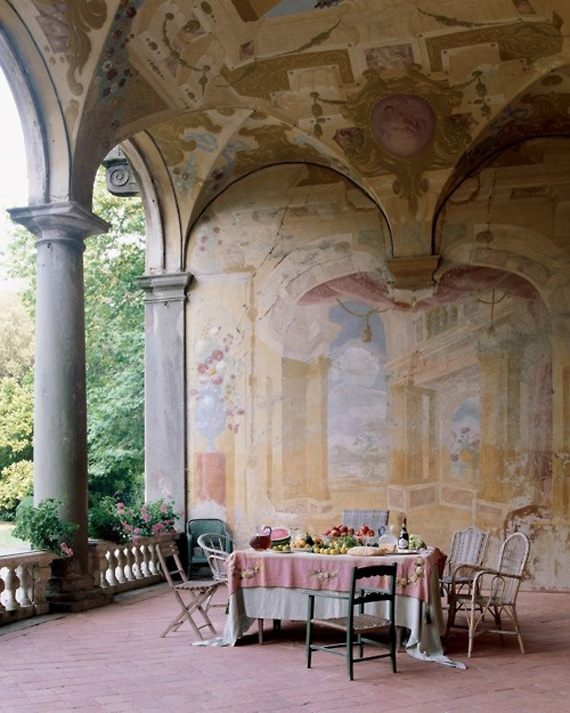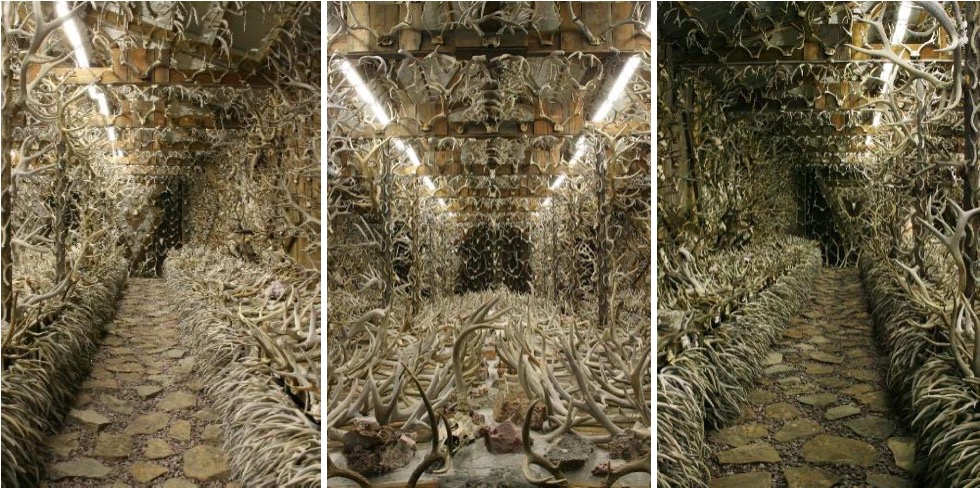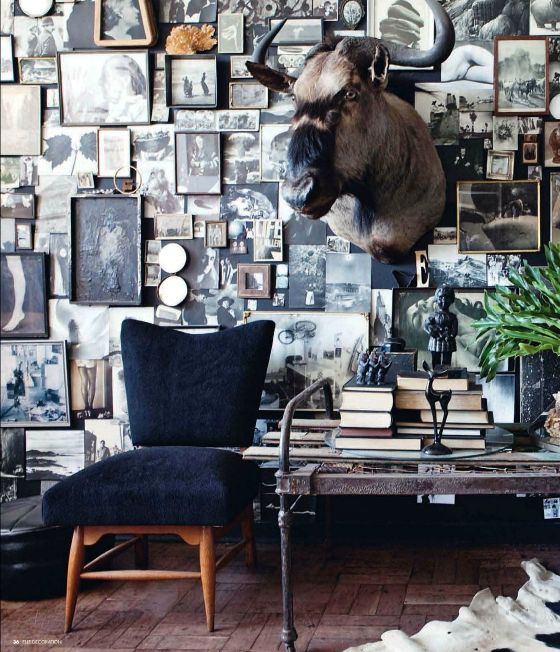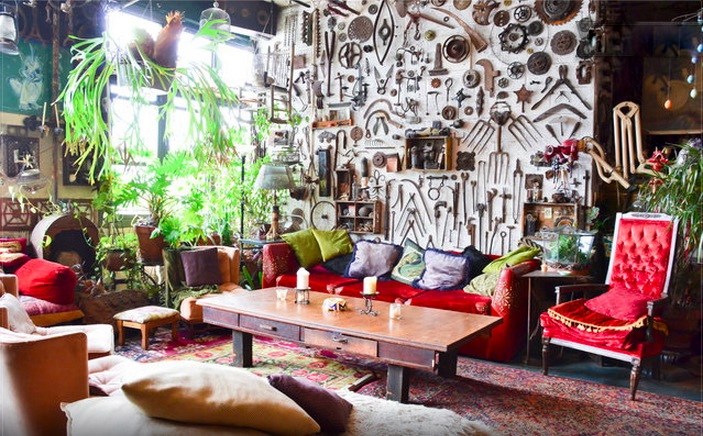 A most eccentric home in Brooklyn New York, known as "The House of Collection". See the rest of the home here.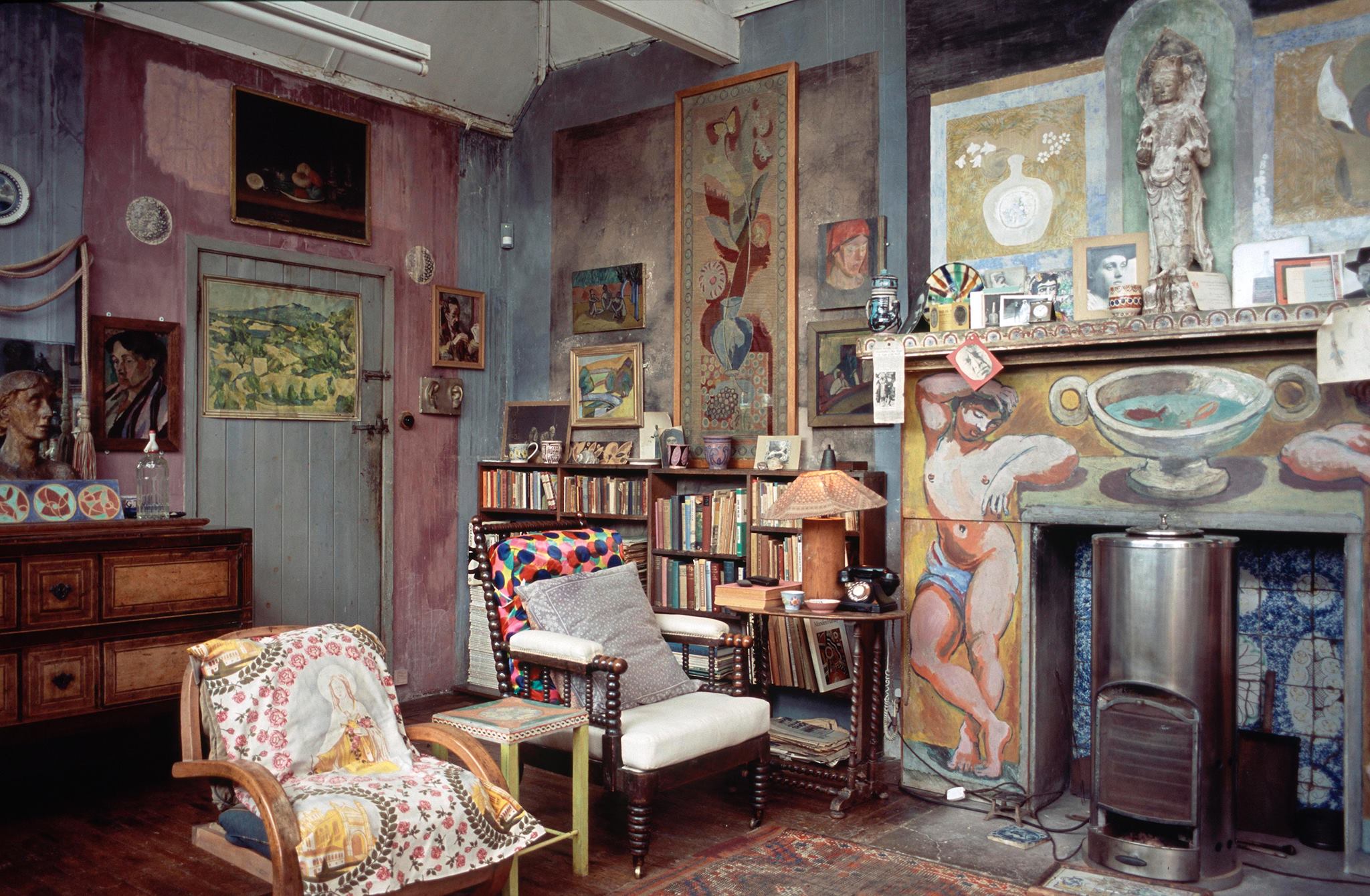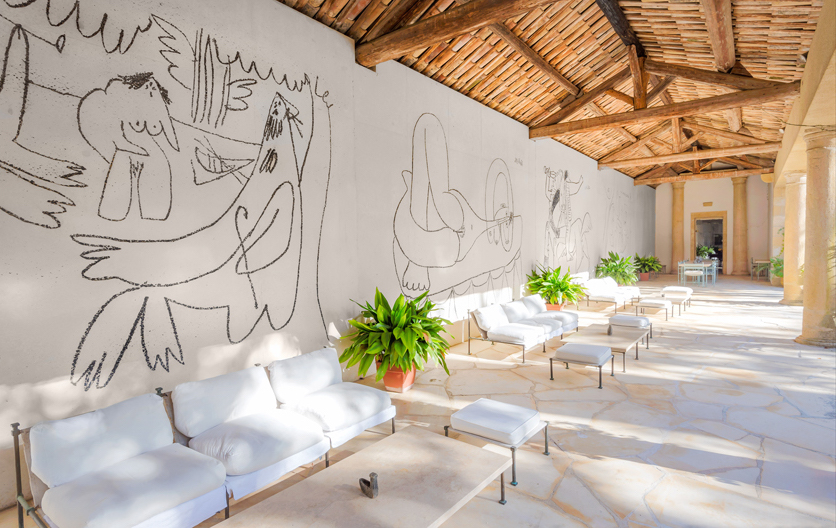 Picasso Drew all Over the Walls of this French Chateau (which is currently for sale).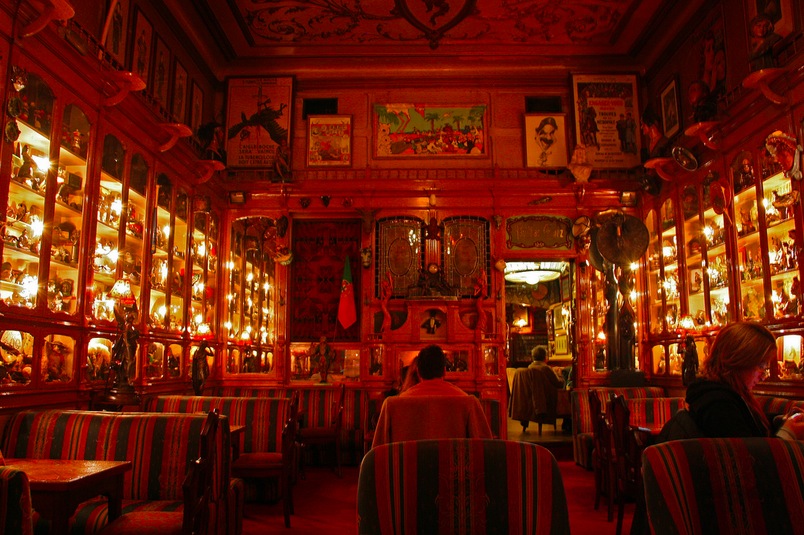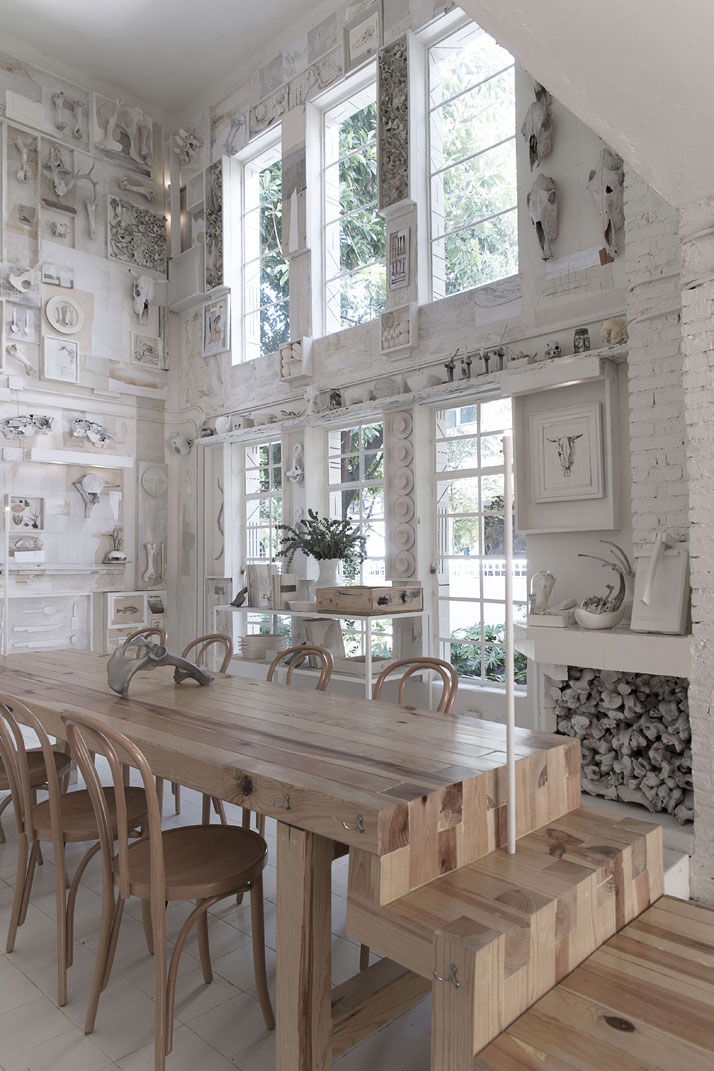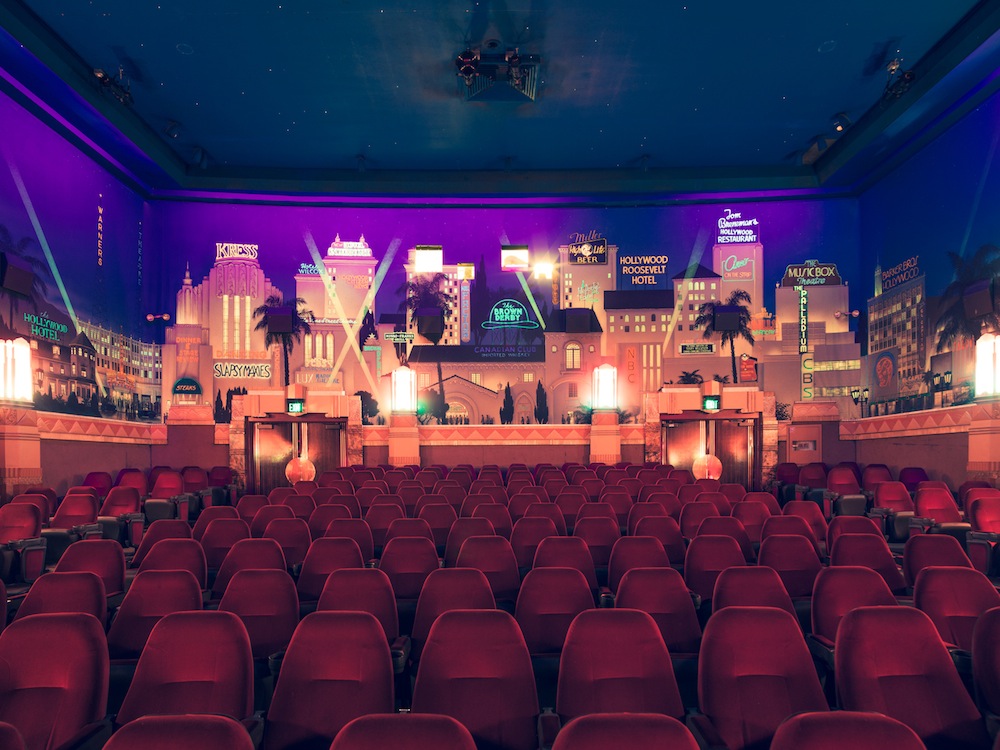 The Crest Westwood, Los Angeles, CA. Sneak into some of California's most beautiful Art Deco cinemas here.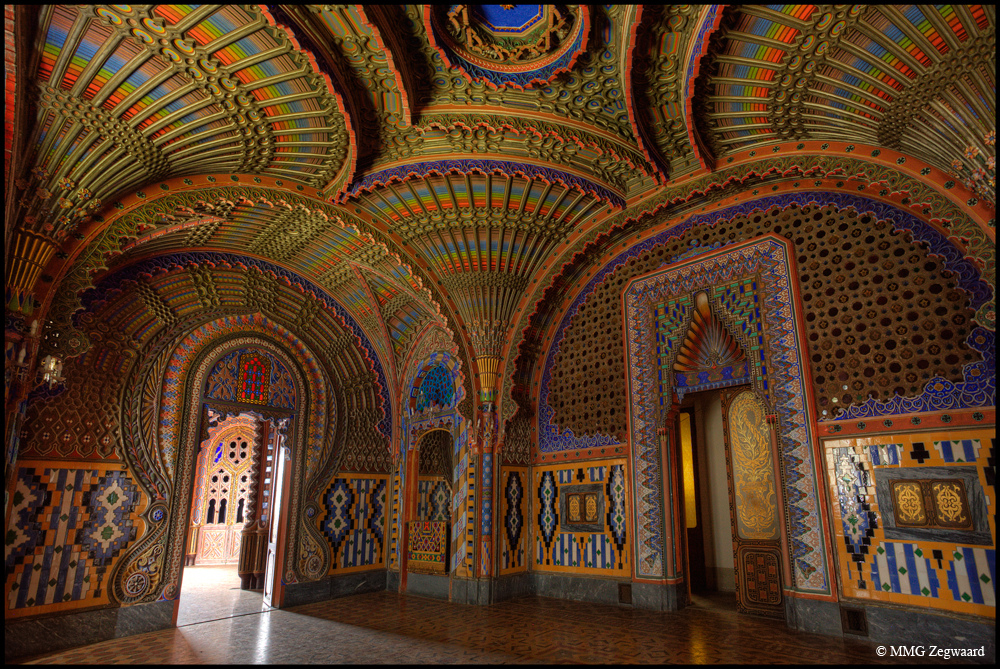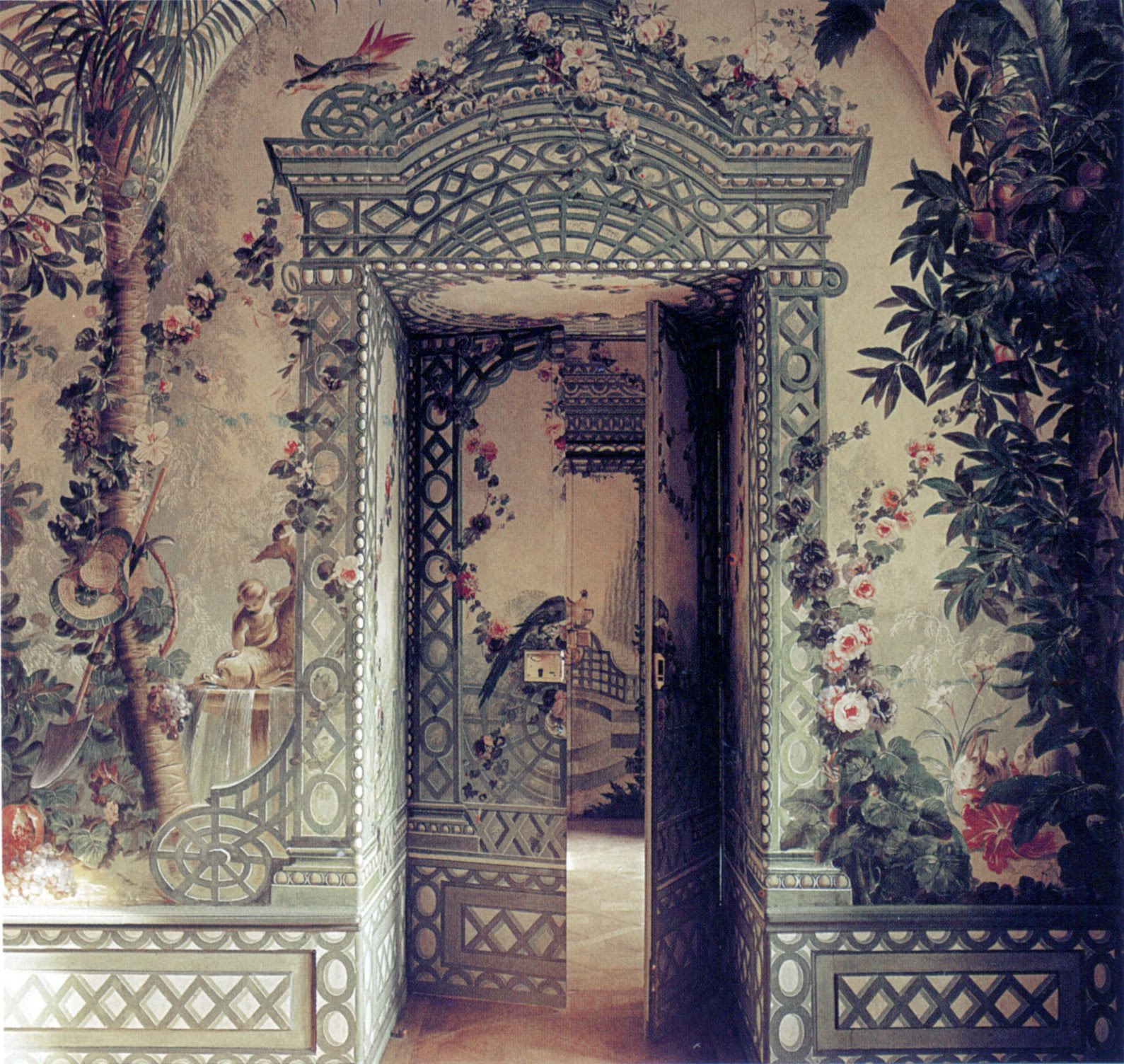 Goess Apartment, a jewel of the Schonbrunn Palace and Park in Vienna. I can take you on a quick tour here.