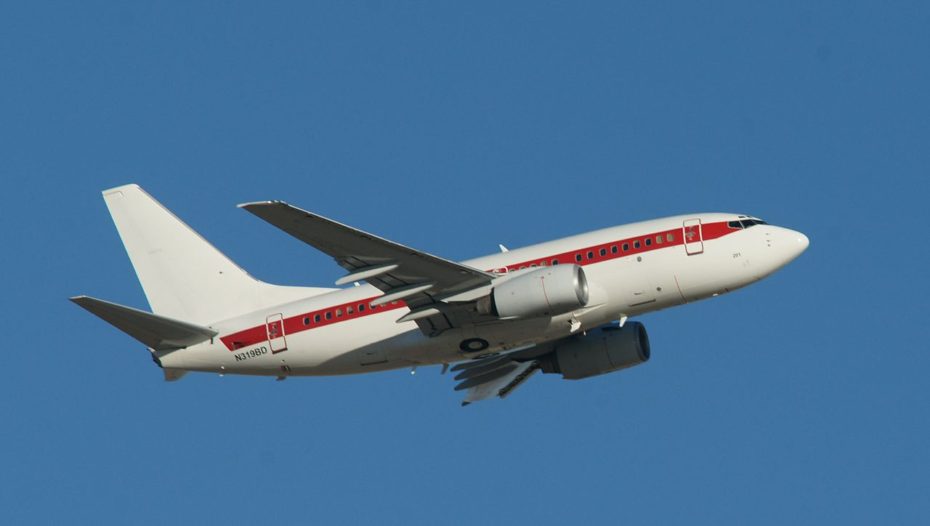 No amount of air miles will get you seat aboard "Janet"– the US government's top secret airline that runs a daily service ferrying secret government workers to and from their jobs at the National Security Site also known as Area 51. The secret passenger fleet operates out of Las Vegas from a restricted terminal and consists of 18 planes, including six Boeing 737s, all painted white with a thin red stripe down the fuselage and no other markings. The "Janet" call sign is thought to stand for "Just Another Non-Existent Terminal" or "Joint Air Network for Employee Transportation"– nobody knows, and the organisation has been shrouded in mystery ever since the service began in 1972. But every once in a while, just like any other airline, Area 51 Airways is looking for a new flight attendant.
I found the unusual job offer on the official careers website AECOM, a private defence contractor that operates the highly classified government shuttle service for the US Air Force. Flight attendants must have top secret security clearance, which is clearly stated in the posting, alongside the standard duties you would expect for a flight attendant position. The job would require flying in and out of Las Vegas' McCarran Airport (picture a secret door at the end of the luggage belt to access the secret terminal). 
Here are a few highlights from the job posting:
Position Title:

 

Flight Attendant

Business Line:

 

Government

United States of America – Nevada, Las Vegas

Job Summary:

Performs Flight Attendant duties aboard Company operated aircraft. Reports to Operations one (1) hour before scheduled flight or as otherwise assigned by supervisor.

Briefs passengers on aircraft emergency equipment and procedures and ensures passenger compliance with all safety regulations.

Manifests flights as necessary and ensures security practices and procedures are followed.

Must be willing and able to provide leadership, direction, and assistance during an emergency, including aircraft evacuation.

Must be level-headed and clear thinking while handling unusual incidents and situations.

Perform light cleaning of aircraft interiors.

May perform additional duties as directed within the terminal area, or at other company office locations.

Minimum Requirements:

Possess basic math knowledge and basic computer skills. Must qualify for and maintain a top secret government security clearance and associated work location access. Possess a current State issued driver's license.

Preferred Qualifications:

Local Candidates Preferred

Prior Flight Attendant Experience Preferred

Active Top Secret Clearance Highly Desired
Other fun facts (of the very few we know) about Janet: all the 737-600 aircraft are ex-Air China and the now defunct China Southwest Airlines before being acquired for US Air Force Operations. The highly classified airline has only had one crash on record in 2004, when an aircraft crashed upon landing at the Tonopah Test Range Airport (Area 51) after the pilot suffered sudden cardiac arrest, killing five people, including the pilot. 
Still curious? This video will tell you pretty much everything there is you need to know about Janet:
So if you have any friends looking for job that aren't quite fit for the average 9 to 5 – don't forget to share!