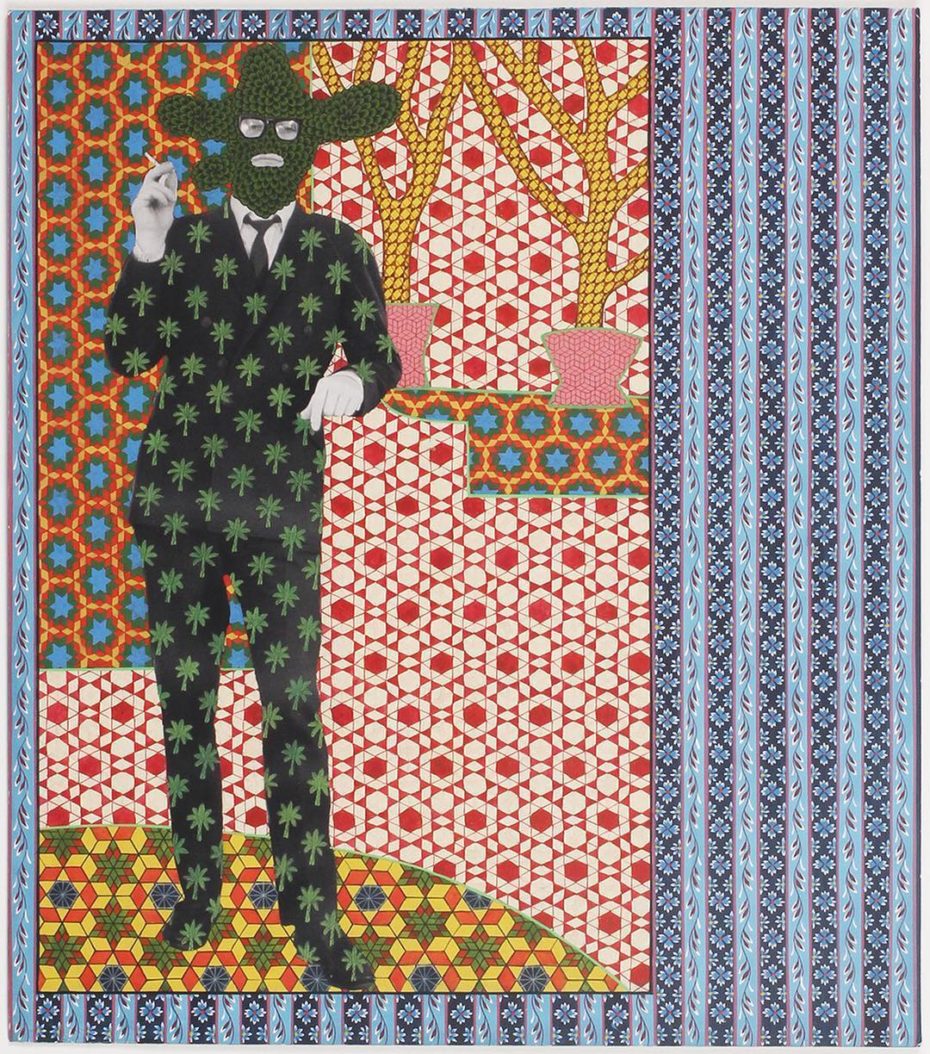 "Power clashing" is an art not easily learned, but Alexander Gorlizki lives, breathes, and paints it in his art. The intricate, bright prints and designs look like they've been sourced from an ancient Islamic library and combined with vintage Bollywood pop culture. We see both Eastern and Western influencers – dare we say there might be a little Frida Kahlo in his work, a slight influence of 1960s British textile designer Celia Birtwell, and perhaps even a dash of Wes Anderson too.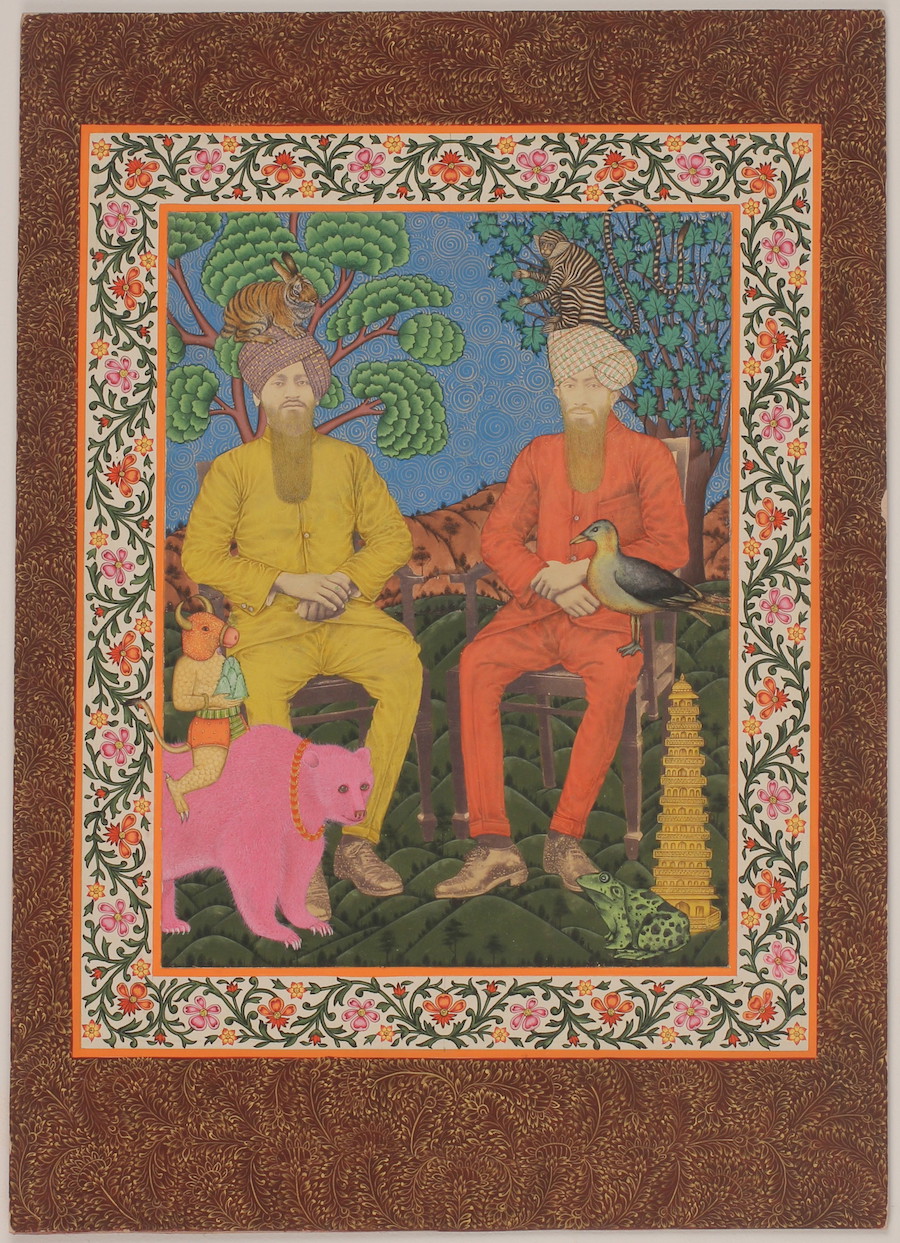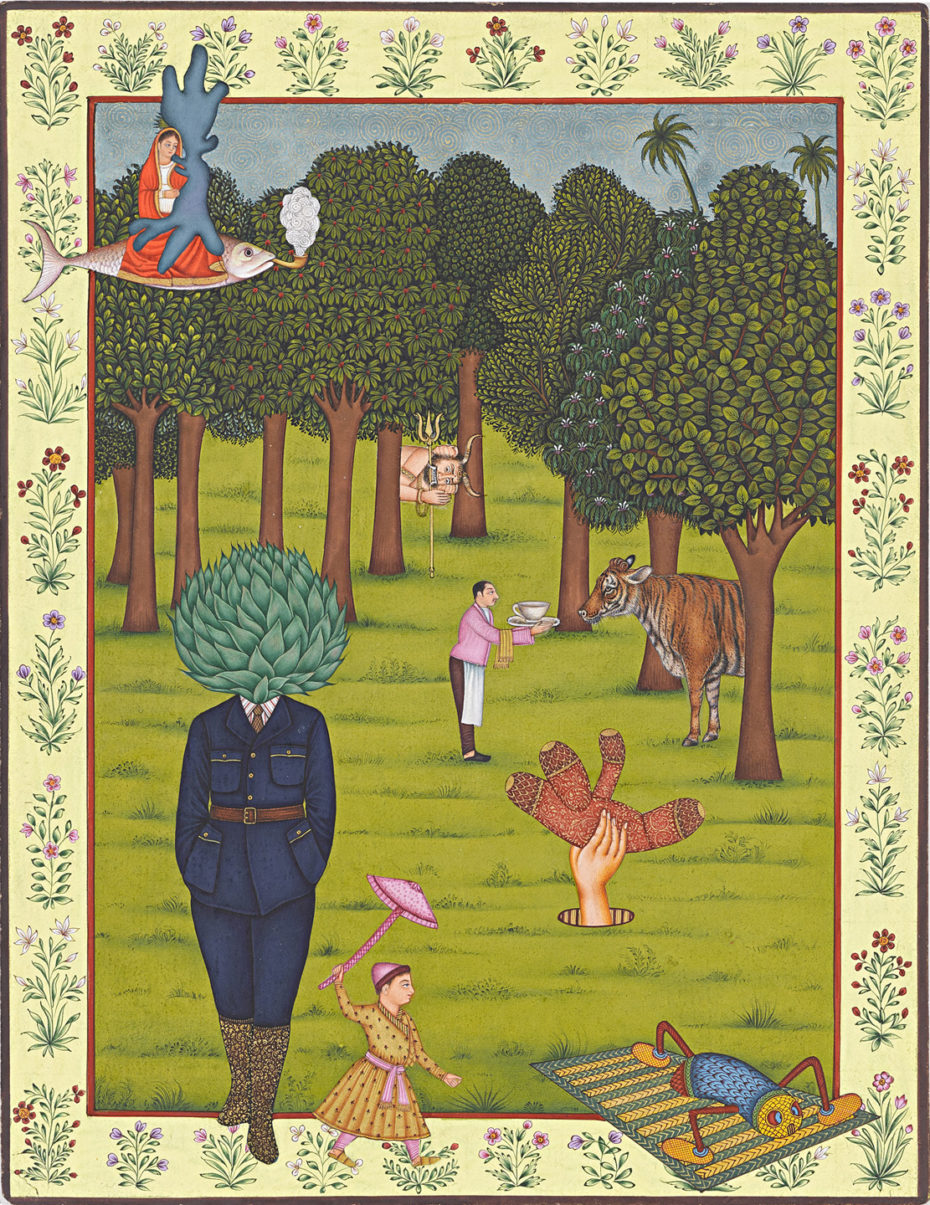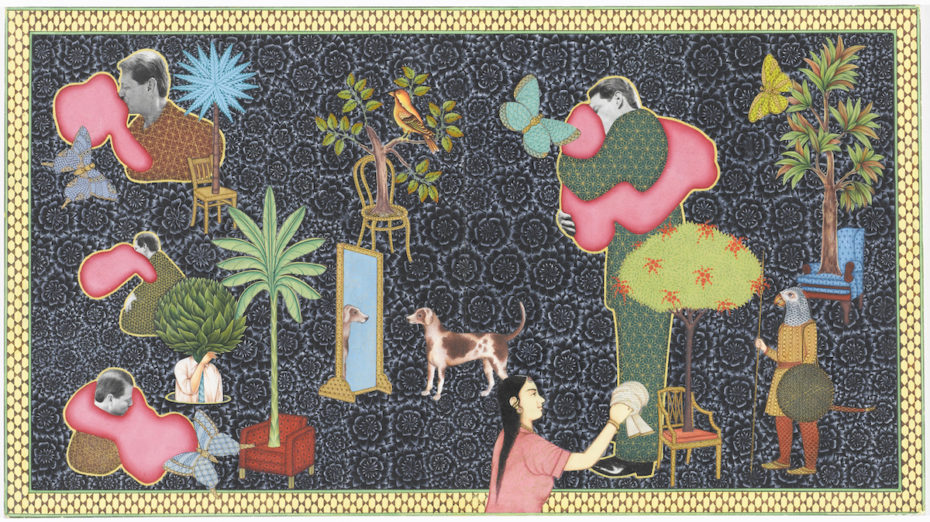 "I don't really believe in originality – or rather, I think it's over emphasized – but I do get very excited by making connections and the references can seem very divergent," Gorlizki told the Jhaveri Gallery. What he means is that he doesn't do it alone.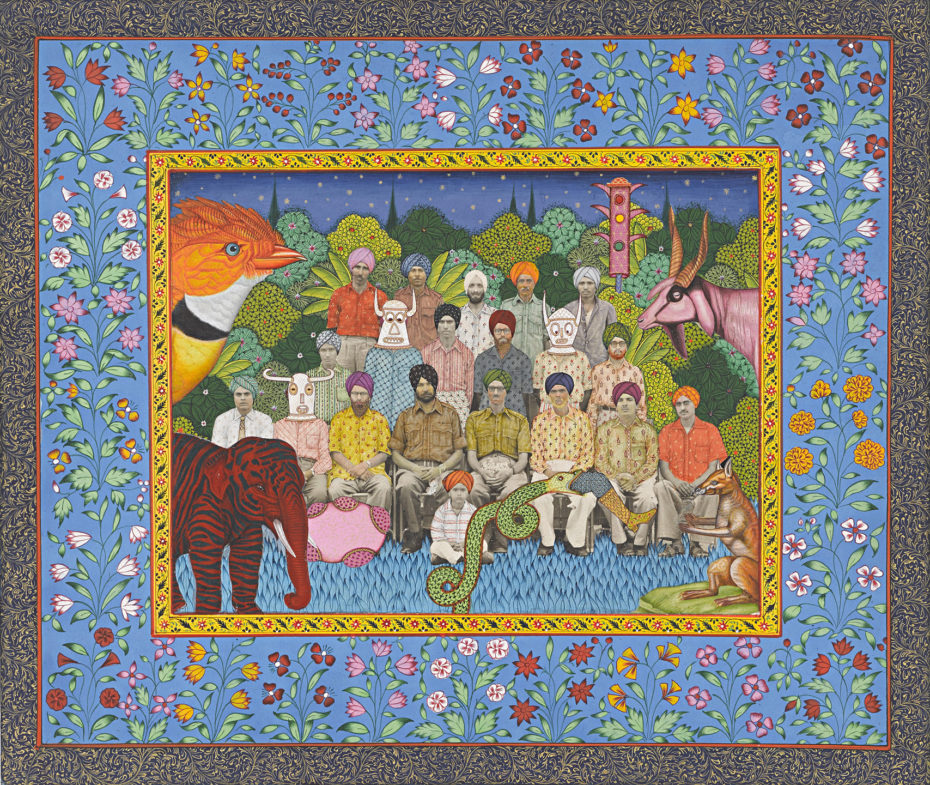 Gorlizki is British and New York City-based, but spent much of his childhood travelling around Central Asia with his mother, who was a textiles dealer. He opened a studio in Jaipur in the 1990s, where he sought out artisans and collaborators in India. In fact he cites knitters, shoe makers, sari embroiderers – pretty much every artisan under the sun – as inspiration for his pieces, which are about finding a way to celebrate the art of India without, well, re-colonising it.
The artisans paint the backdrops, pass them to Gorlizki, who takes his turn, then, sends them back for more detail, gets them back in for his updates – you get picture. The exchange is repeated with a single painting for years until the work is finally ready.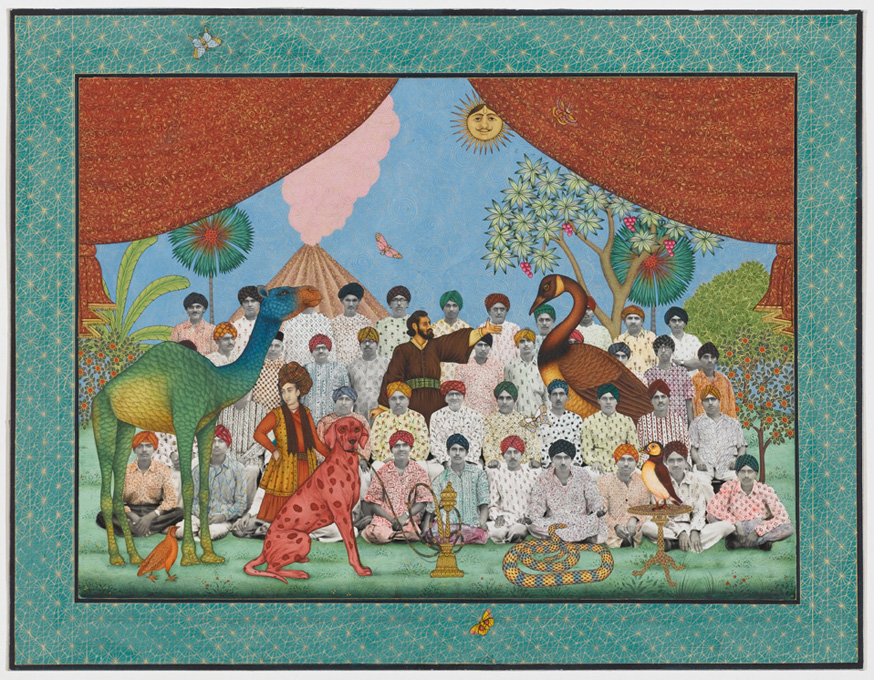 When a painting is complete, Gorlizki's collaborators, like Riyaz Uddin – an master Indian miniature painter – are credited in full, on the back of the canvas, next to his own name. When he speaks about their work, he savours the fact that it takes a village to make a masterpiece – one whose participants should always be credited (ahem, Andy Warhol). Perhaps that's what makes these pieces so joyful: they're not just paintings. They're like friendship bracelets.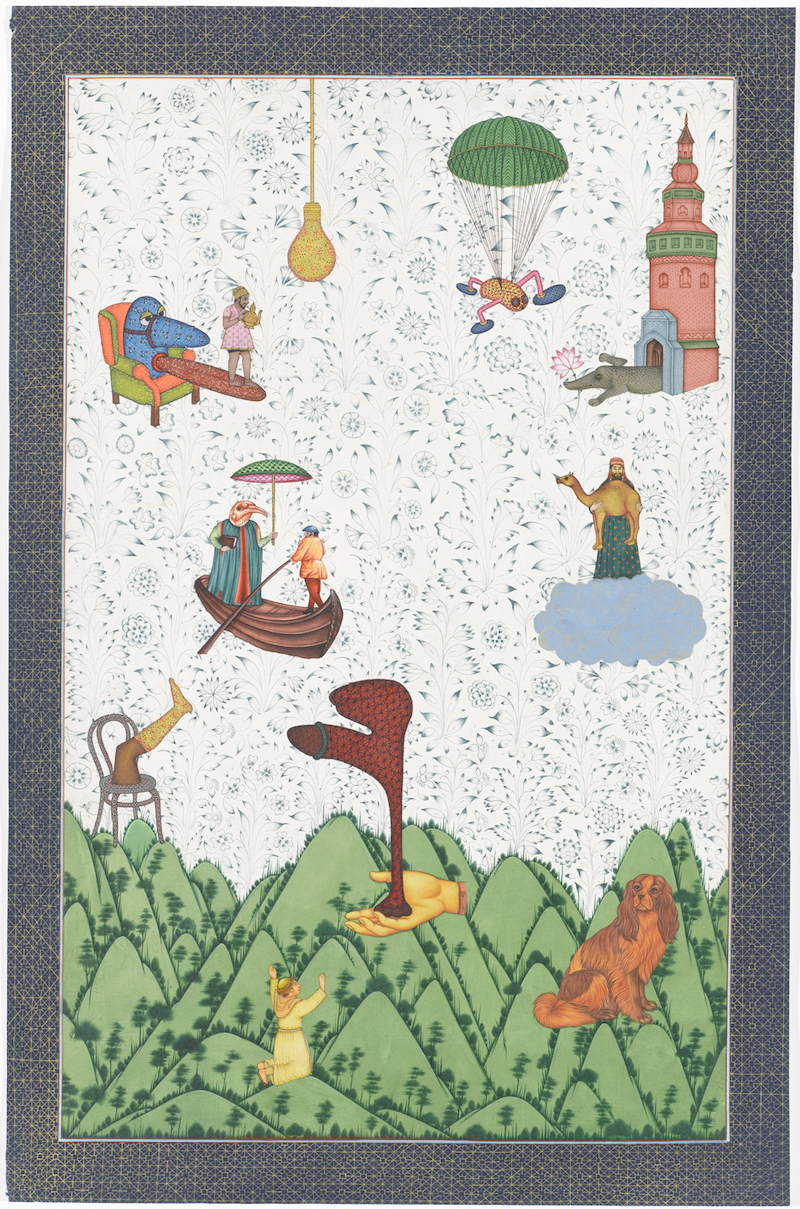 The cross-cultural collaboration between the British artist and Riyaz Uddin, began with Gorlizki's "obsession" with Indian Miniature painting, which are popular across a variety of Middle Eastern, Indian and Asian countries. As the name suggests, miniature paintings are vivid handmade paintings, very small in size, but the masters are renowned for painting with a single-hair-tipped brush in the ancient style. Once created for royal manuscripts, the brushwork is painstaking, but true mastery takes a lifetime.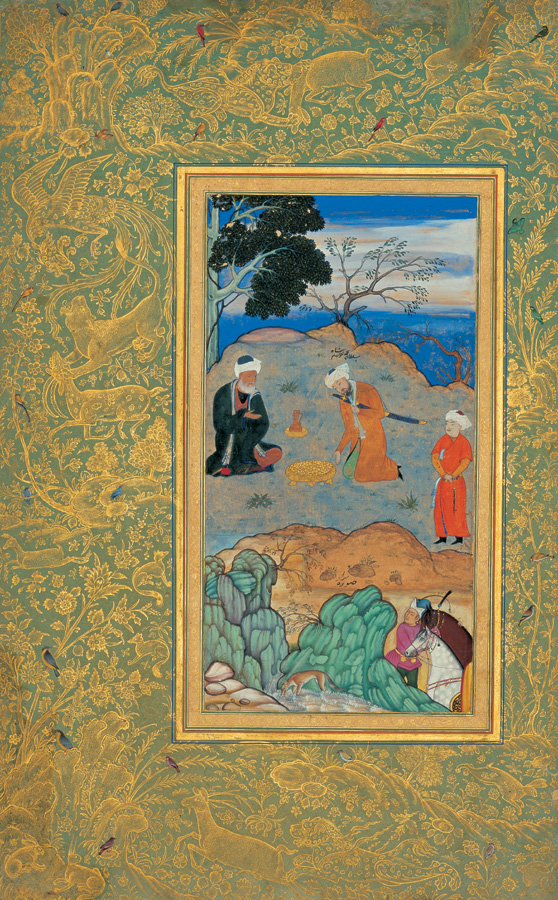 As the project evolved, Gorlizki's studio began to function like a traditional atelier with a number of other artists, men and women, Hindus and Muslims – keeping the ancient art alive…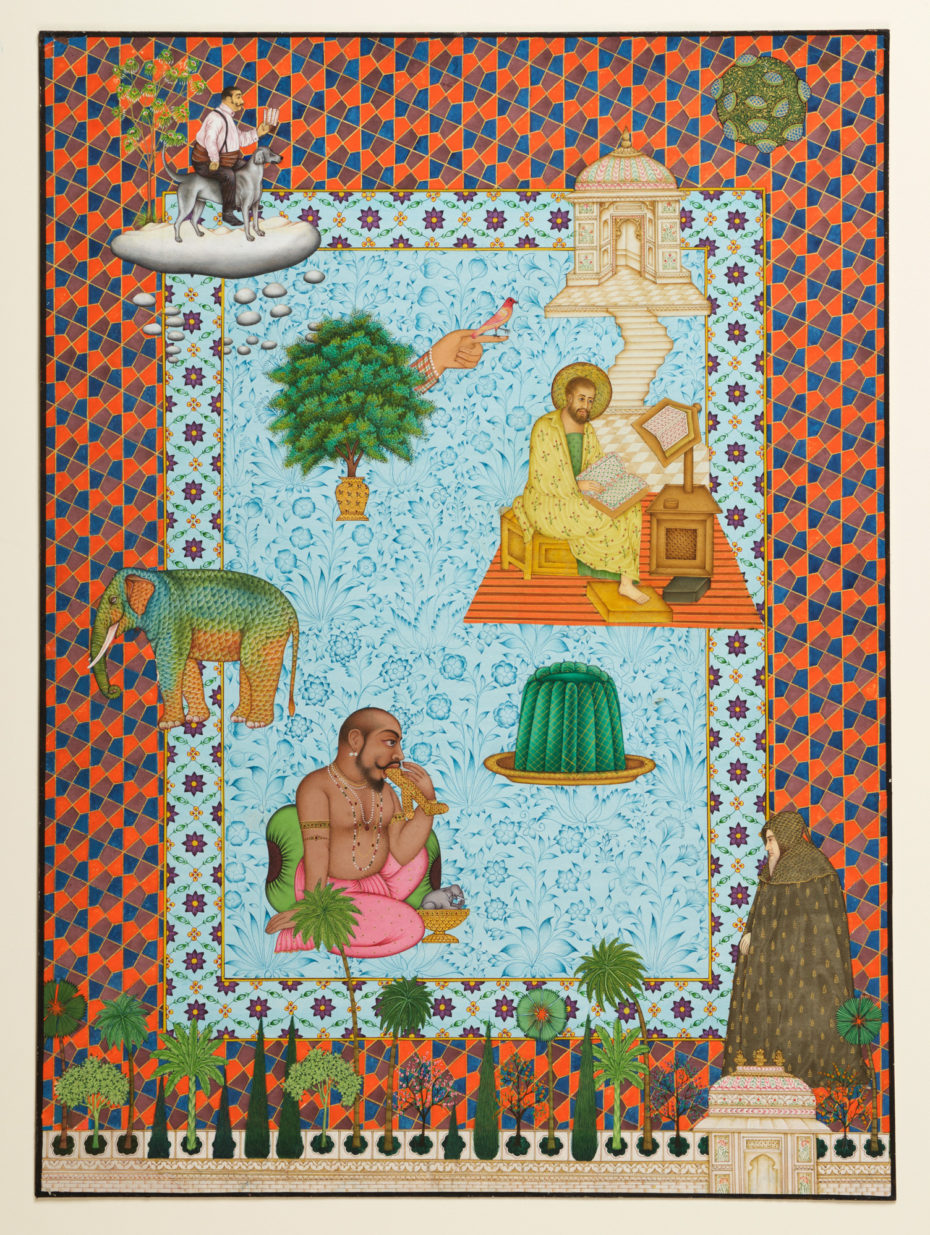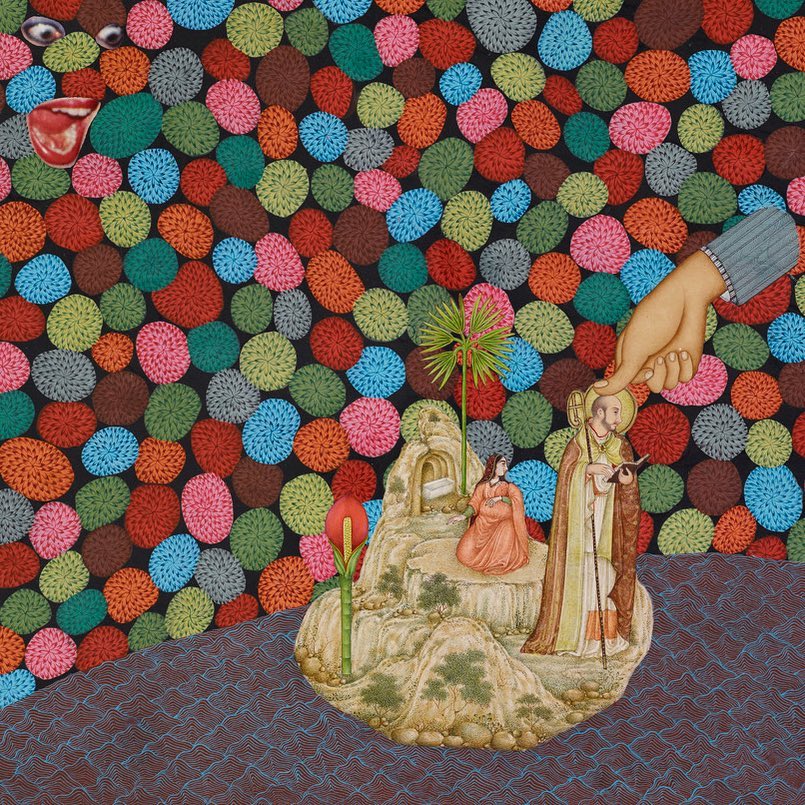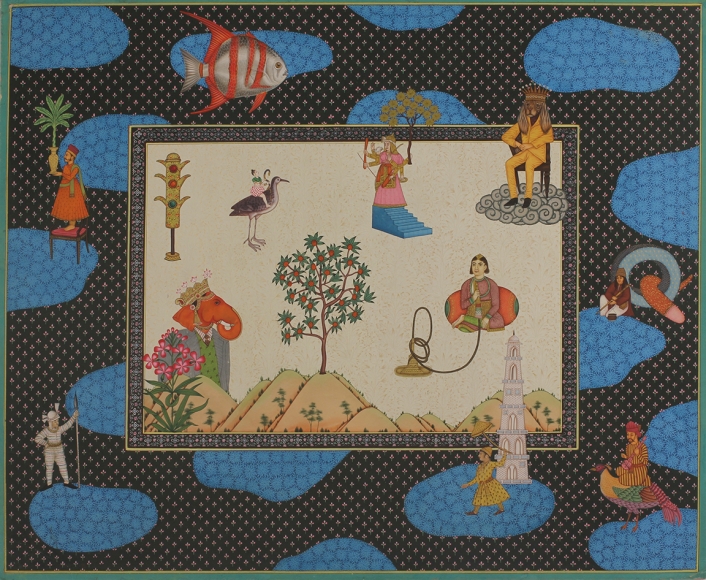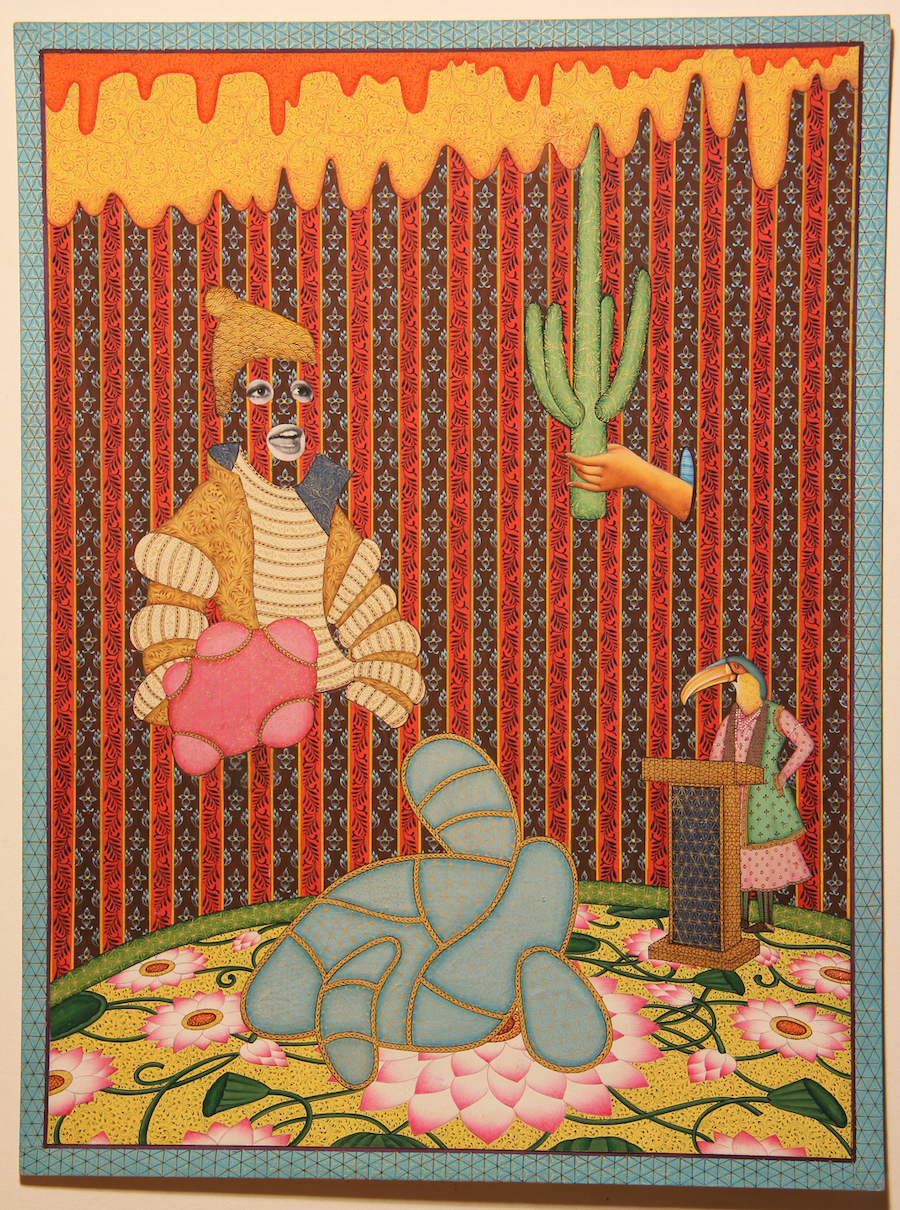 Learn more about the artist on his website and Instagram.