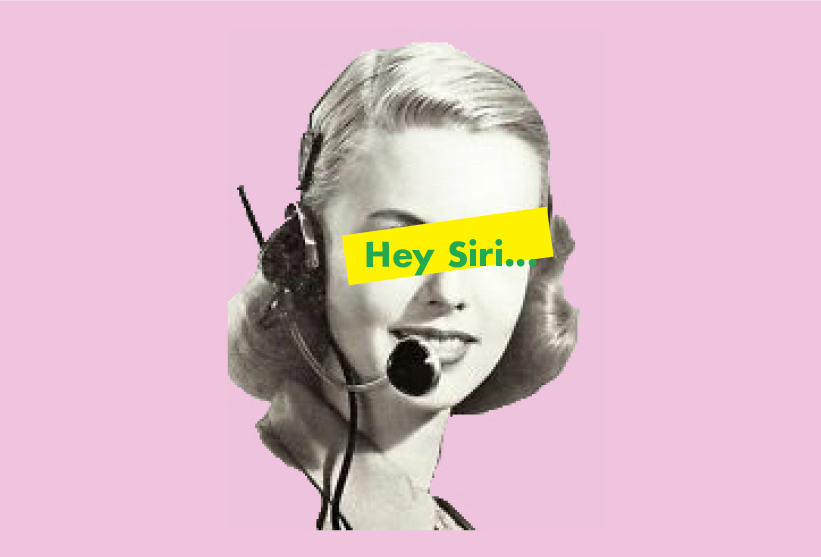 Today, we meet Messy Nessy's most unusual muse du jour: Susan Bennett, AKA the real Siri. In the early 2000s she did a hefty chunk of voice work for an intermediate company – unbeknownst that, years later, it would be used to create the personality of the iPhone assistant technology that dotes on roughly 500 million people. Team Messy Nessy was delighted to learn that Siri isn't just an amalgamation of voices that Apple threw into a robotic rock tumbler, but that of a flesh 'n blood human with a lot of personality. Bennett is a total Renaissance Woman (she also sang with Roy Orbison, and does travelling lectures). She's also articulate, warm – and damn funny. Hear her voice for yourself in this clip of when she met Queen Latifah because, yes, we live in a beautiful world where that happened:
Naturally, we jumped at the chance to have our own analogue-ish conversation with Bennett about the ins-and-outs of life before and after Siri, covering questions both existential (how does she feel about AI?) and deliciously stupid (does she know Alexa?). Welcome to 20 questions with Siri.
NYC Editor, Francky Knapp: How did you get started in voice acting?
Susan Bennett: I was a jingle singer in Atlanta, and one day the voice actor didn't show up to read the copy for a commercial I'd sung for.  The studio owner said, "Susan, you don't have an accent…come over here and read this copy!"  I did, and that was the beginning of my VO (voice over) career.
FK: How long before Siri came out were you working with Apple?
SB: Surprise… I never worked with Apple! I worked for an IVR company called Nuance, from which Apple got all of their Siri voices.
FK: What was the audition process for that like?
SB: You know, there really wasn't an audition process. In the digital age, all of us voice actors are often auditioning without knowing it, because we're featured on different agents' and production companies' websites. To this day, I don't know who or how I was voice was chosen for Siri, but I'm glad it was!!
FK: Did they have a pseudonym for the project?
SB: I bet they did, but I don't know what it was!
FK: How did you find out you were Siri?
SB: When I did the recordings that became Siri, I thought I was just doing generic phone messaging. Then, when Siri appeared in 2011, a fellow voice actor emailed me to say he was playing with the new iPhone app, and wasn't that me? I went on the Apple site and listened, and, yup….it was me!!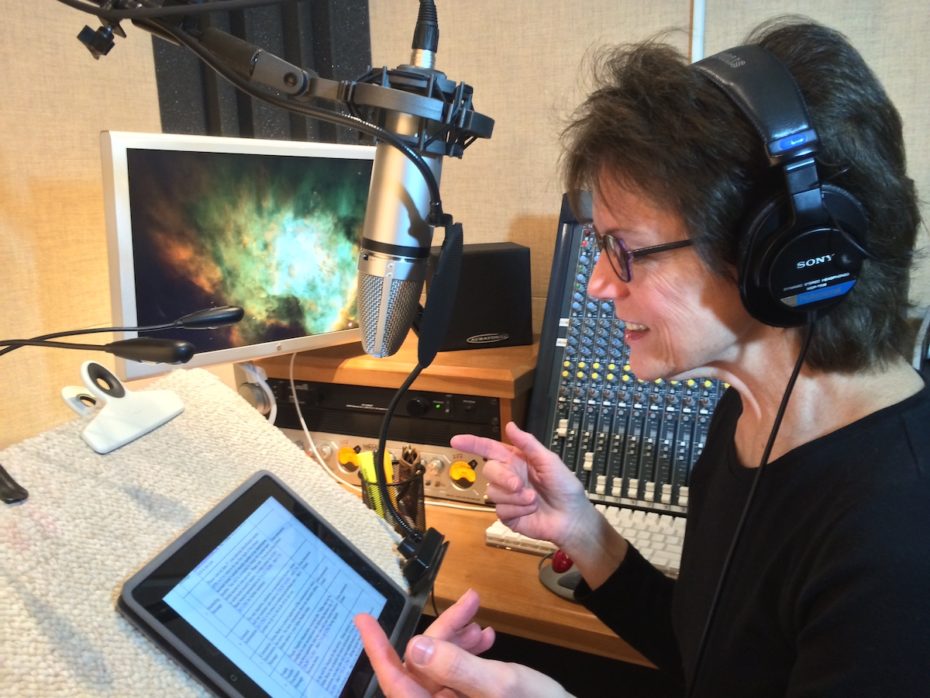 FK: Can you explain a bit about your background?
Susan Bennett: I was always musical, playing piano by ear at age 4, then singing both in high school and at Brown University.  The voiceover work came later.
FK: As a kid, what did you want to be when you grew up?
SB: I was fortunate that, because of my music, a lot of work just happened for me, so I kind of created myself as I went along!
FK: What would you be doing if you weren't a voice actor?
SB: Actually, I'm doing it! Thanks to Siri, I've begun a whole new career as a speaker, doing Siri presentations and speaker events all over the country….and even in Australia, and Croatia! And if anyone would like to book Siri, please contact my agent, Wes Stevens, at Vox, Inc. in LA: wstevens@voxusa.net.
FK: What advice would you give to anyone who wants to get into voice acting?
SB: You have to be able to read cold, read quickly (so many :60 commercials are really :65 so you have to make it work!), and learn to act with your voice. The way to do that is to take classes, get a voice coach….I even suggest doing improv. Improv helps anybody do any kind of job, because it makes you think on your feet and immediately address a situation. If people are really interested in getting into VO, contact me through my website, www.SusanCBennett.com, and ask me for my VO Advice doc.
FK: How did you prepare to voice Siri? What kind of headspace did you have to be in?
SB: IVR recordings are not for the faint of heart!! They're very tedious, because each phrase or sentence in the script has to be voiced exactly the same way…the same pitch, tone, pacing, attitude. Everything has to be consistent for the concatenation process: technicians and computers go into the recordings, extract sounds, and reform these sounds into new phrases and sentences, which are what end up on our devices as Siri's answers to our questions. As for getting prepared for the sessions….As with any other voice job, I do some vocalizing, but for IVR work, which is really long and tedious…you have to prepare mentally. I think back on the first recordings I did in 2005 that lasted four hours a day, five days a week, and need to take a nap!
FK: Have you noticed commonalities/trends in your voice acting parts?
SB: Not until recently. I used to do a lot of advertising work, providing all kinds of different voices for radio and TV commercials, but now, after Siri, I've been a bit typecast into doing a lot of announcer or IVR (Interactive Voice Response) voices.
FK: What voice part would you love to have?
SB: I'd love to play a silly character…one with a quirky, cartoony voice!
FK: Did you ever create an imagined visual of Siri as a "person"?
SB: Maybe if I'd known that I was voicing Siri in advance, I might have had an idea in mind!
FK: Do you refer to Siri as "it" or "she/her"?
SB: She, of course!
FK: Do you know who voiced Alexa?
SB: I do not, but I know the people who recorded her. She has an NDA (which I did not have), so it would be tough to find out.
FK: What are your thoughts about our increasingly human relationships with AI? Do you ever get freaked out by AI technological advances? (Ex. the ISS robot "talking back" at its astronaut)
SB: Yes, AI totally freaks me out, but I think that's because I didn't grow up with computers. I think, as Stephen Hawking and Elon Musk have said, that if we reach complete AI, that'll be the end of humans….a scary thought. On the other hand, we haven't learned much in our thousands of years on the planet. Maybe we'll do better as machines!
FK: How does it feel to know that your voice is part of so many people's daily life? What's your personal relationship with Siri, so to speak?
SB: I don't really think about that too much, because it's kind of overwhelming! I'm happy that so many people have gotten in touch with me, telling me they love my voice and love talking to me, so it's been very positive. Now, as far as my relationship with Siri….well, let's just say that's a little too personal for me to talk about!
FK: Could you talk a bit about your history in music, singing with Roy Orbison? That's amazing!
SB: I've been SO fortunate. From doing a lot of live performances and studio performances early in my career, I had a chance to meet a lot of other musicians. They're the reason I got the gig with Burt Bacharach and Roy Orbison…word of mouth, being recommended by fellow musicians and producers. So…my history in music began with a toy piano at age 4; then I took several years of classical piano. Finally, in high school I started singing as well, appearing in musicals….and that continued during my time at Brown. Also at Brown, I started singing in a band. When I moved to Atlanta, I made the rounds of the recording studios there, and that's where I made some great friends and connections, who helped me get more and more work.
FK: How did your family react to your voicing Siri?
SB: They loved it of course!
FK: Finally, does Siri dream of sheep?
SB: Siri doesn't dream (She leaves that for the humans!)