1. The longest car in the world (100 ft long, 26 wheels, jacuzzi & diving board, king-sized water bed & helicopter pad)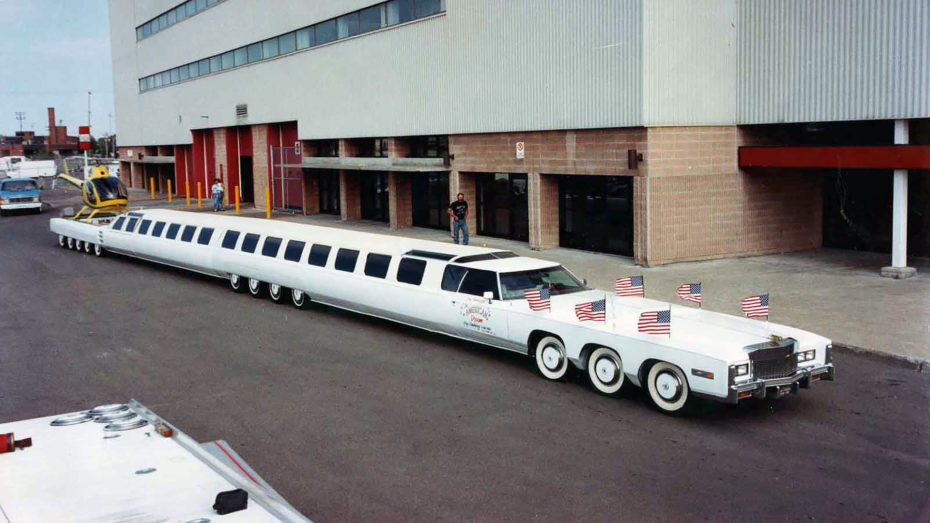 It was called "The American Dream", built by California custom car guru Jay Ohrberg… began life in the late 1980s at Ohrberg's Hollywood Cars shop. Ohrberg selected a golden 1970s Cadillac Eldorado as a starting point, and his team set about slicing up the land yacht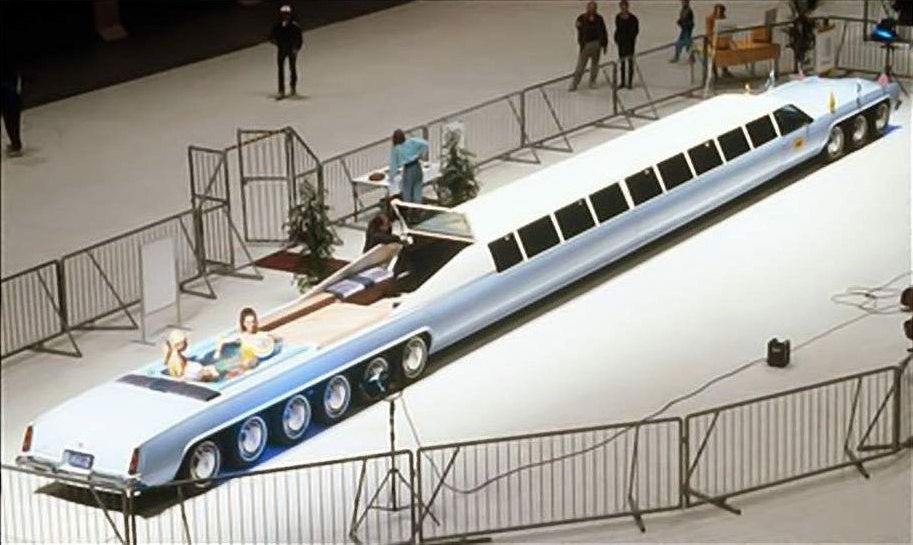 But its 'longest car in the world' claim to fame apparently couldn't save it from an eventual demise. The American Dream was leased to a company which used it as a promotional vehicle, and upon the end of the lease, its caretakers abandoned it in a New Jersey warehouse. The car resurfaced in 2012 at a salvage auction needing major repairs – damage to the body, tears in the roof, broken windows, and a rusty jacuzzi – it didn't look promising.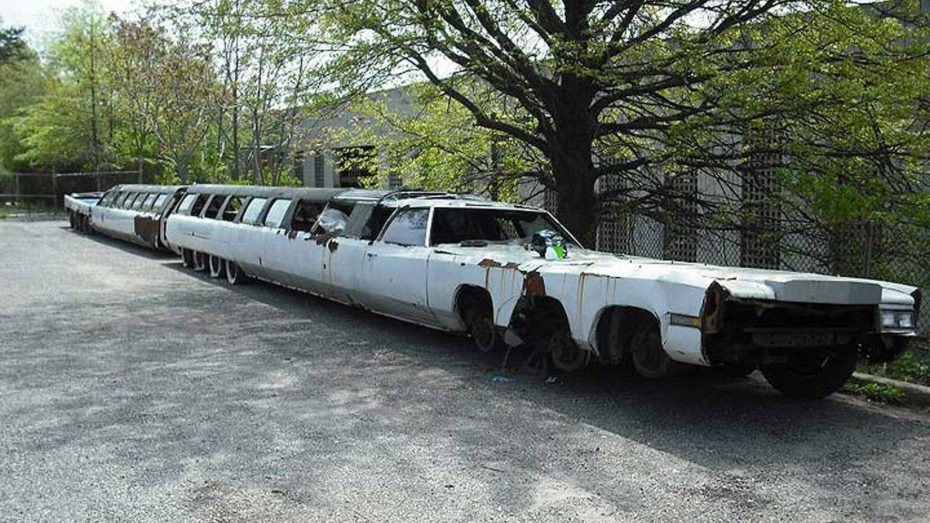 However, the story has taken a positive turn. In 2014, New York's Autoseum Automotive Teaching Museum announced that the American Dream limousine had been acquired and will now be used to help teach students to fix, build and fabricate cars. Given its sheer size though, this restoration project may take some time.
We've heard it's now at the Dezerland action park in Orlando Florida.
Found on Motor 1.
2. An online community dedicated to helping people open Mysterious Safes found Hidden in their Home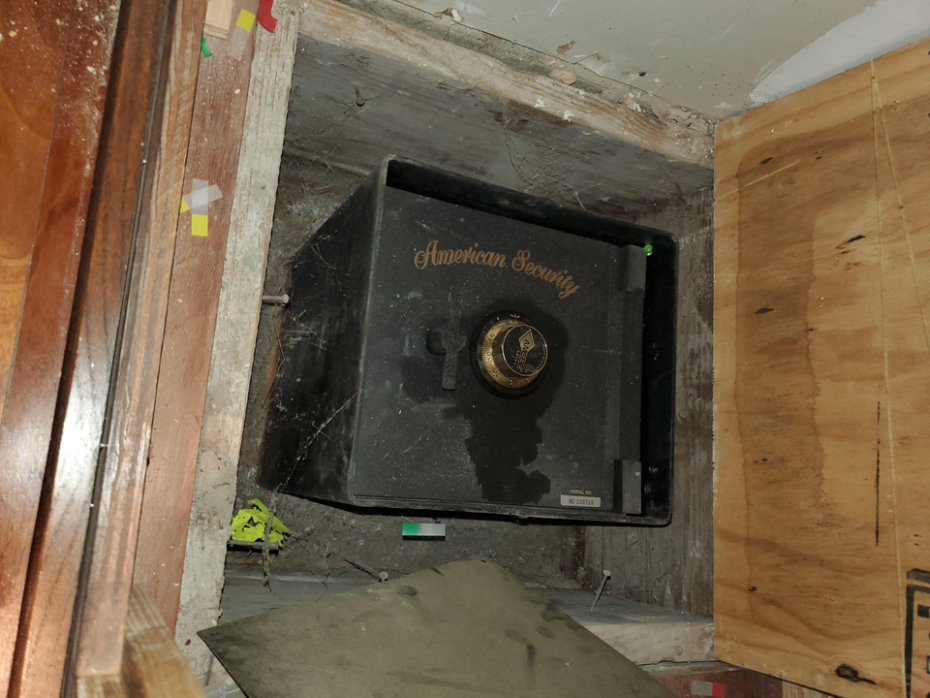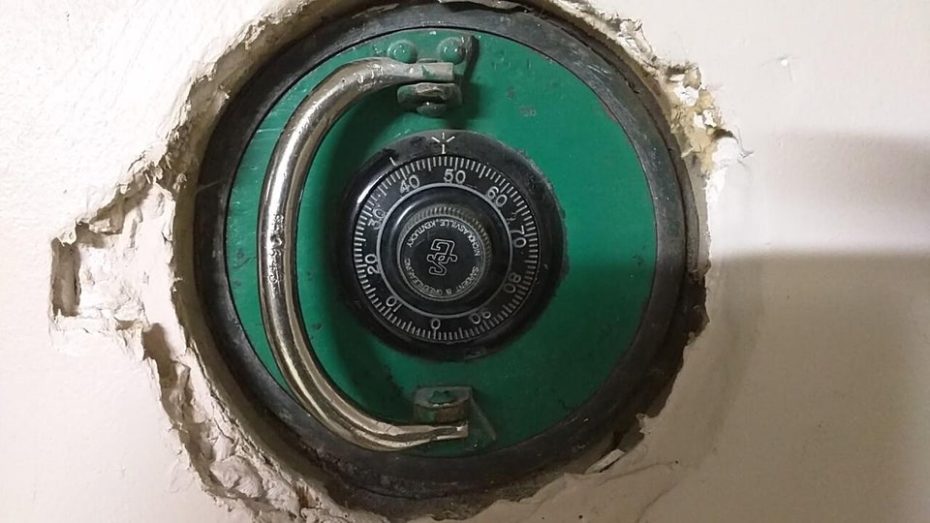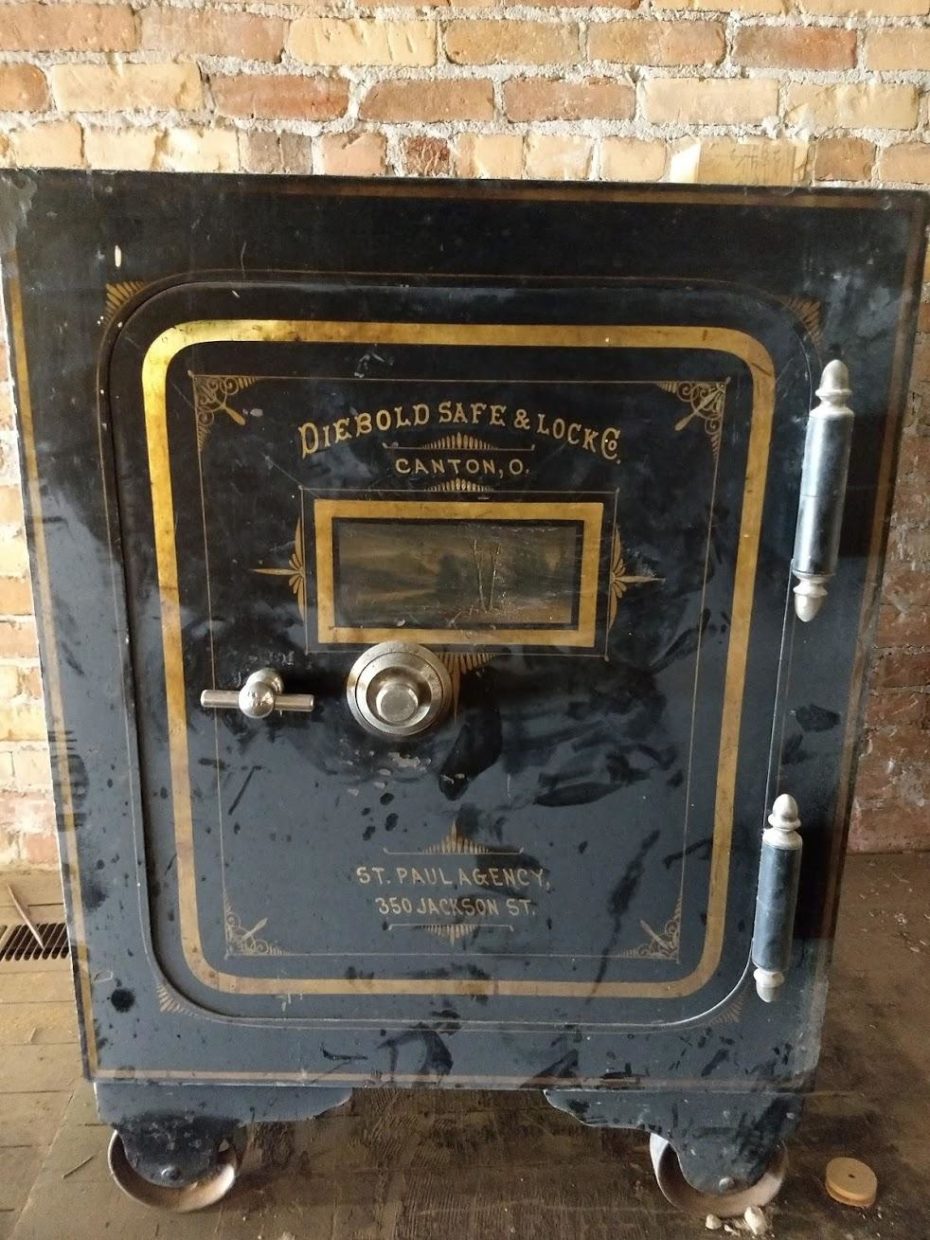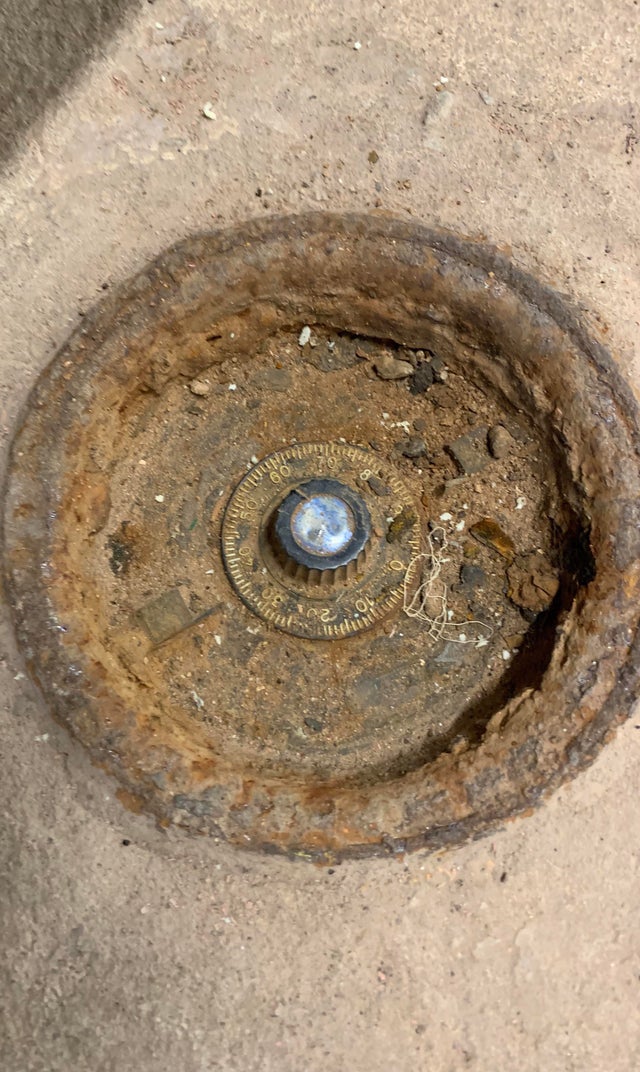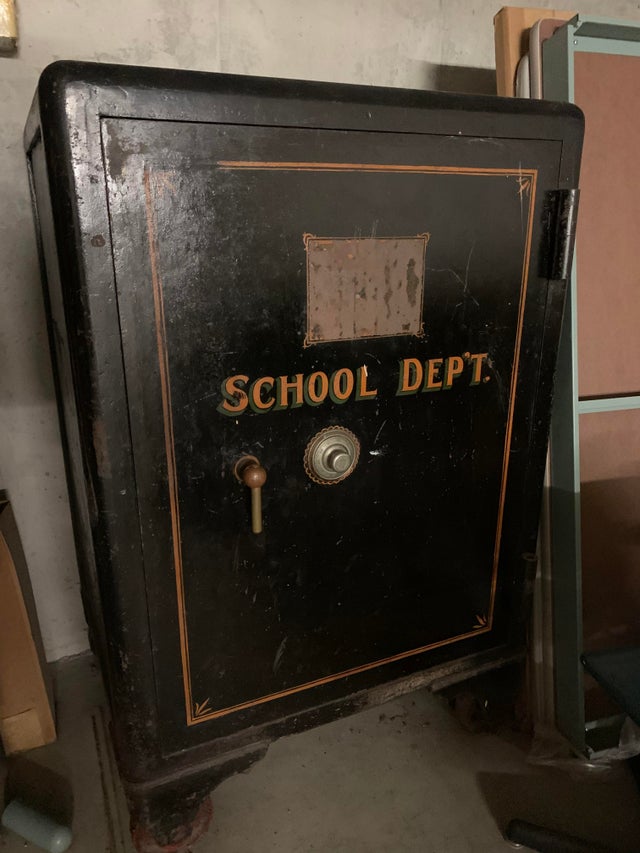 Re-discovered this favourite old Reddit forum of ours today, called "What's in This Thing?". Not all of the cases posted are successfully opened, but some get lucky. From monitoring the forum, we've previously posted about unlocking secret time capsule safe found in a Tennessee farmhouse.
3. School playground equipment in 1900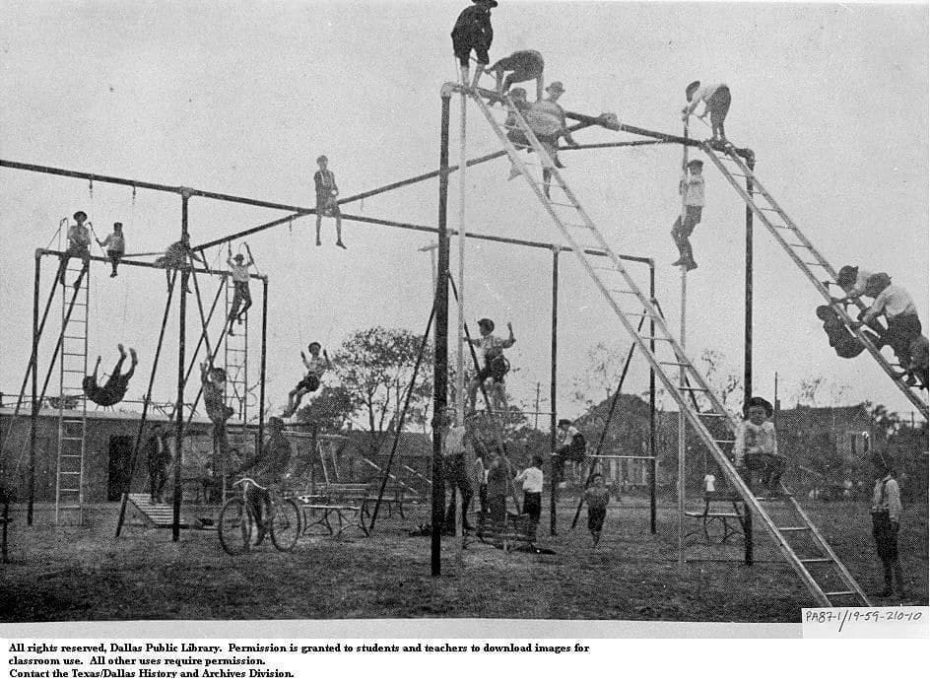 Found on Lost in History Pics.
4. This rather wonderful A-frame cabin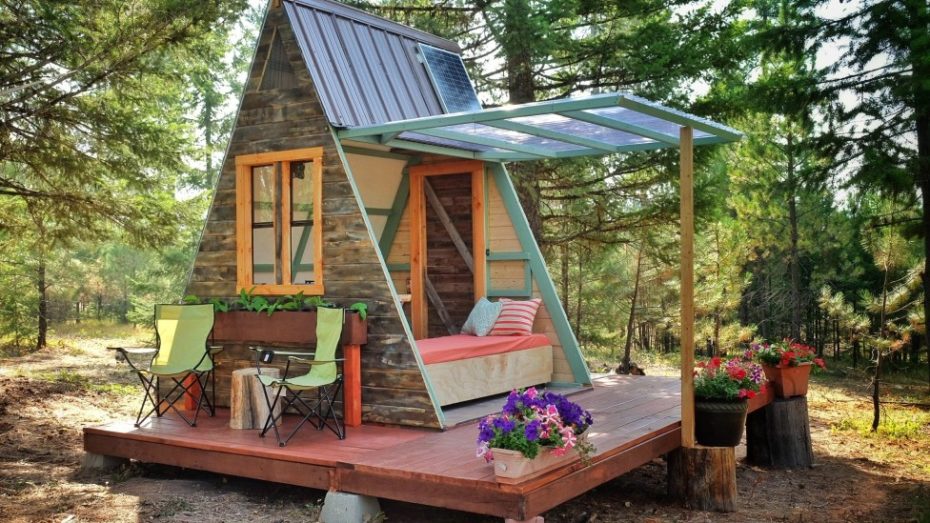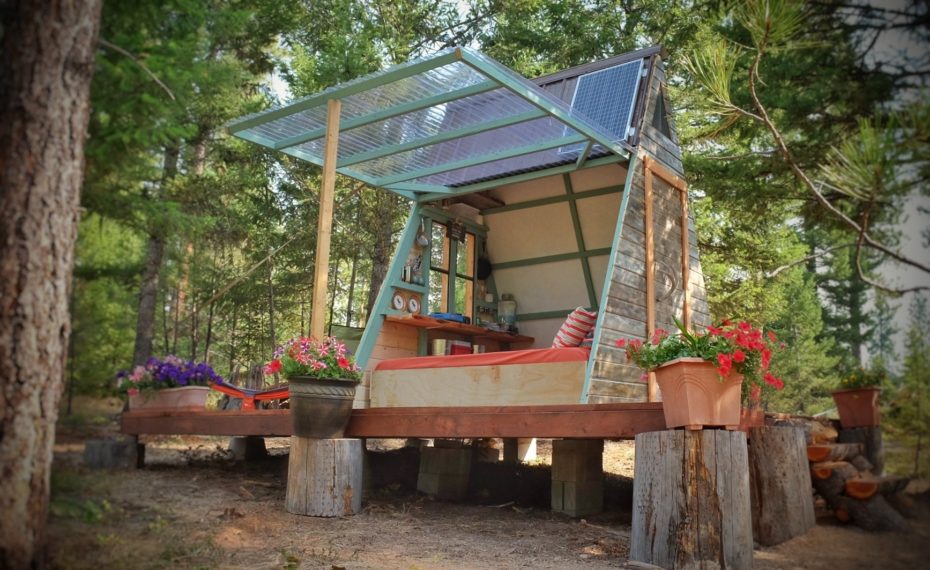 The making of: part 1 and part 2 here on Allo Ponomoreva.
5. Motivation for Washing Dishes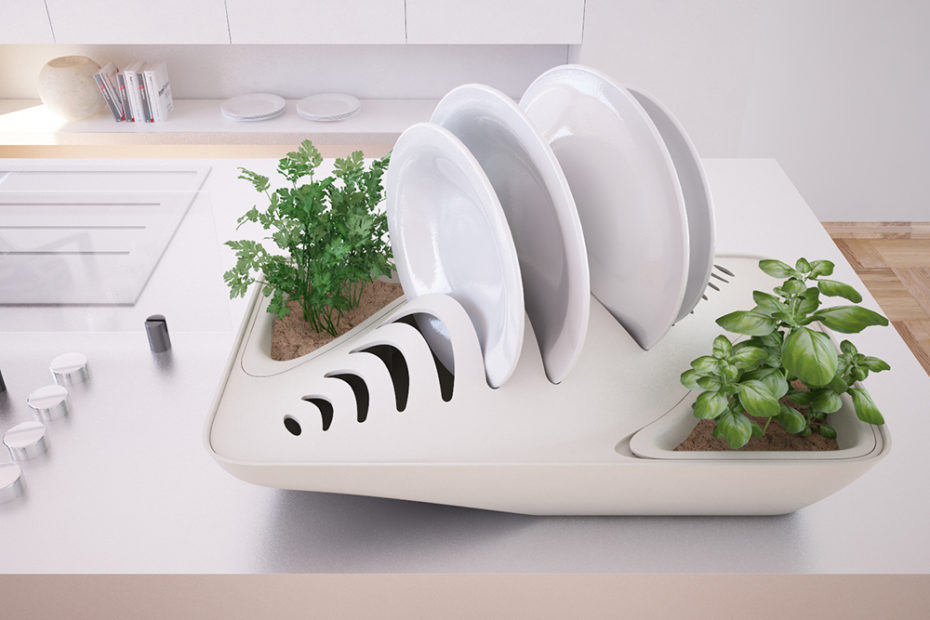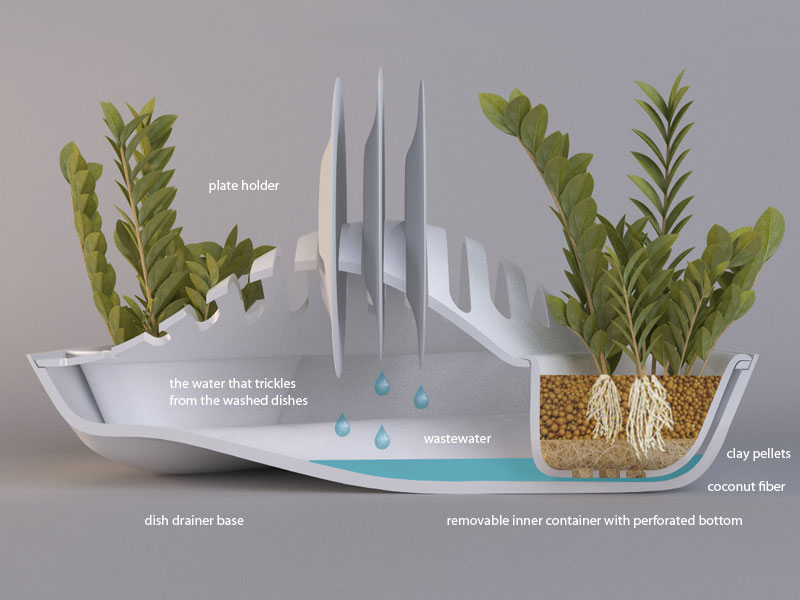 Found on Design Libero.
6. Big-hearted strangers turn Little Free Libraries into Little Free Pantries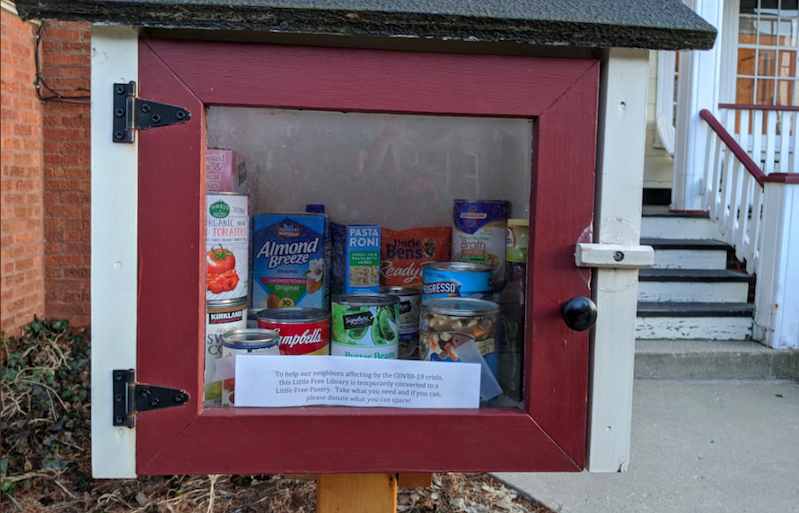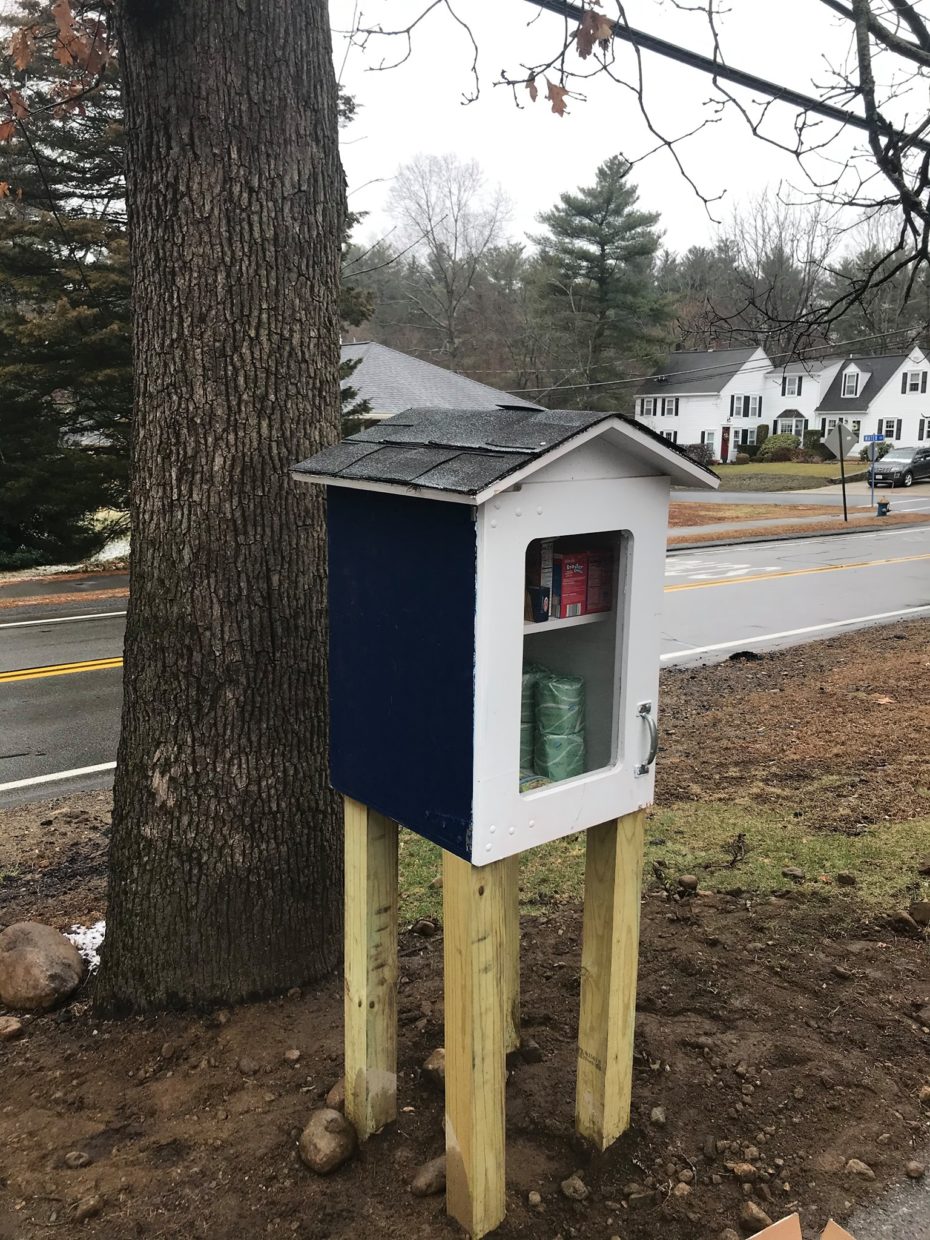 Communities coming together in little ways during the crisis. Found on LitHub.
7. The Staten Island Quarantine War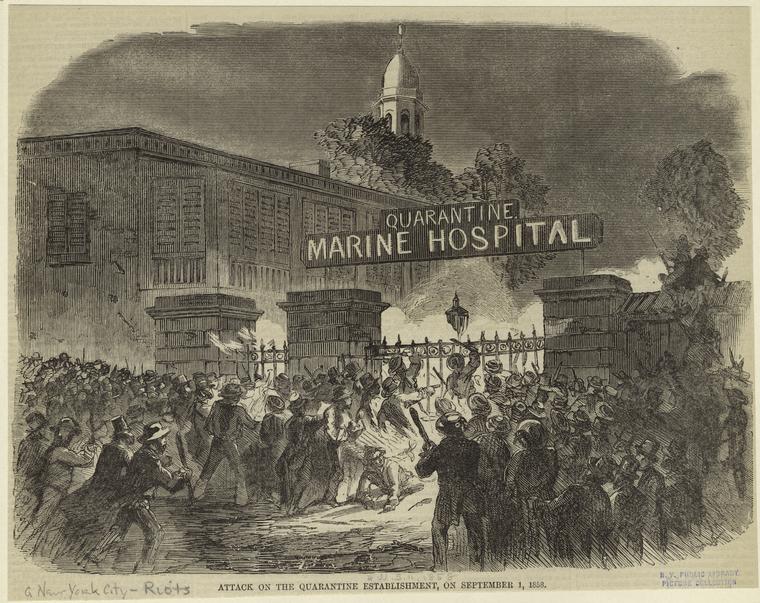 It began in 1800 the City of New York began quarantining patients on nearby Staten Island. Locals resisted for years, ultimately burning down the facility. At trial the leaders of the attack successfully argued that they had destroyed it in self-defense.
An interesting read found on Wikipedia.
8. A graphic designer finds inspiration to rethink logos in these difficult times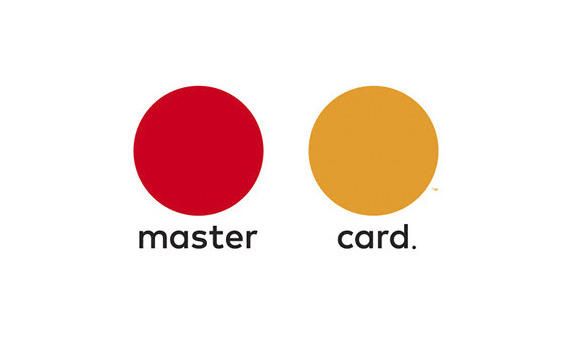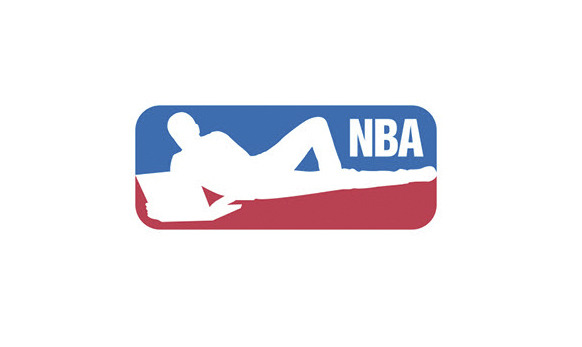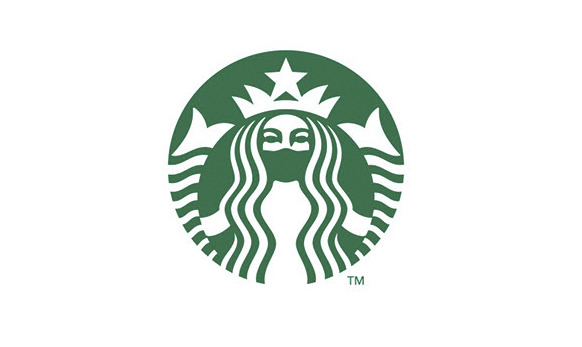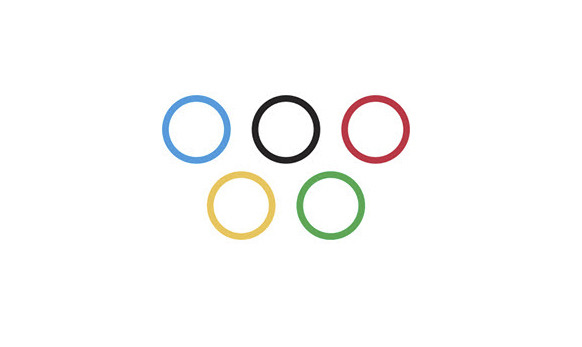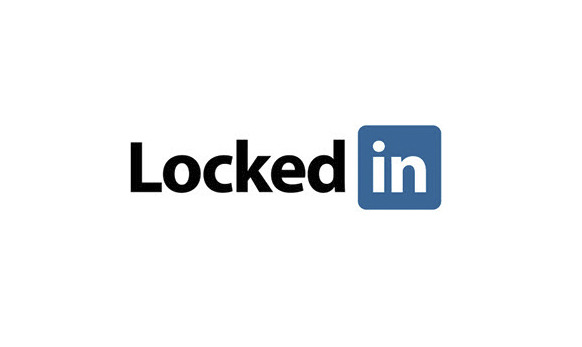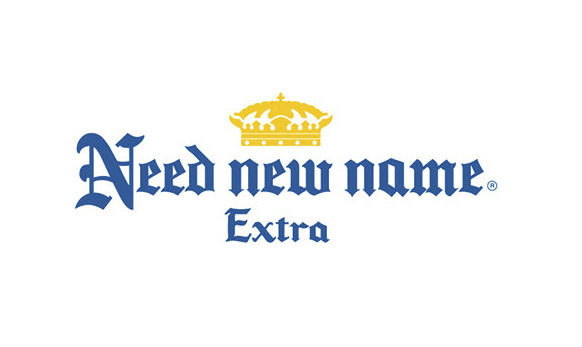 Jure Tovrljan found via This isn't Happiness.
9. Edward Hopper's Nighthawks: The 2020 Edition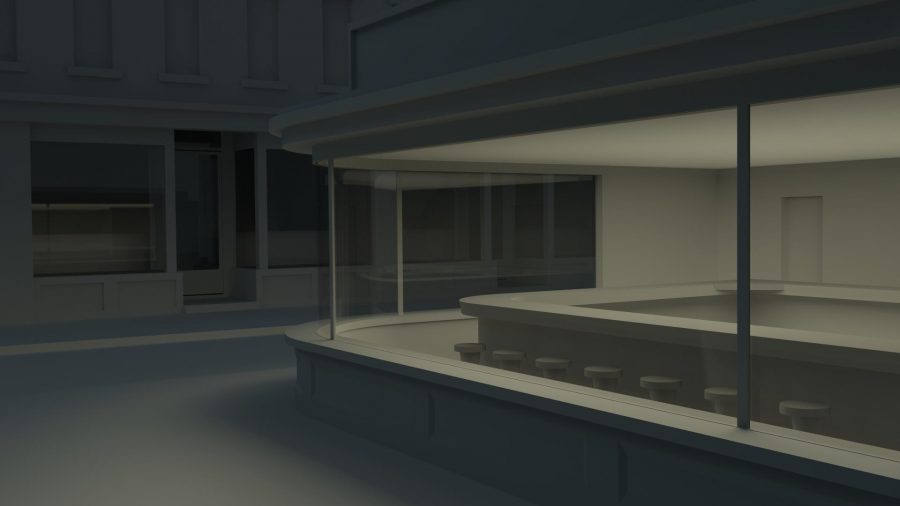 This image won a contest on a subreddit … the image riffs, of course, on Edward Hopper's classic 1942 painting, "Nighthawks," taking its theme of loneliness to new extremes–extremes that we're just starting to get accustomed to now.
Found on Open Culture.
10. Paint-a-Long with Pop

A reader wrote into us letting us know about her husband who is offering online watercolor demonstrations via Youtube. Joel is a professional watercolorist from New Jersey and since his classes and most workshops are cancelled because of the Coronavirus outbreak, he would like to help occupy your time and take your mind off things. You can also leave a "tip" using the commerce button. "Enter any amount you'd like – all tips will be greatly appreciated (no worries if you can't)".
Start your first lesson here.
11. Some rather mesmerising and uncommon ways to make jewellery
12. Another interesting DIY decoration project
Found on Pinterest.
13. Singer, Emily King, serenading us with her mother
Keep dreaming and stay creative and send love to your most cherished.
If you follow us on Instagram, we're also doing what we can on social media to support small businesses during the confinement closures, encouraging our "5 Follows a Day" for the most at-risk local shops, restaurants and those in the arts, culture & travel industry. We'll be saving all our daily 5 Follows in our Stories Highlights. Please follow generously and stay safe (and home).