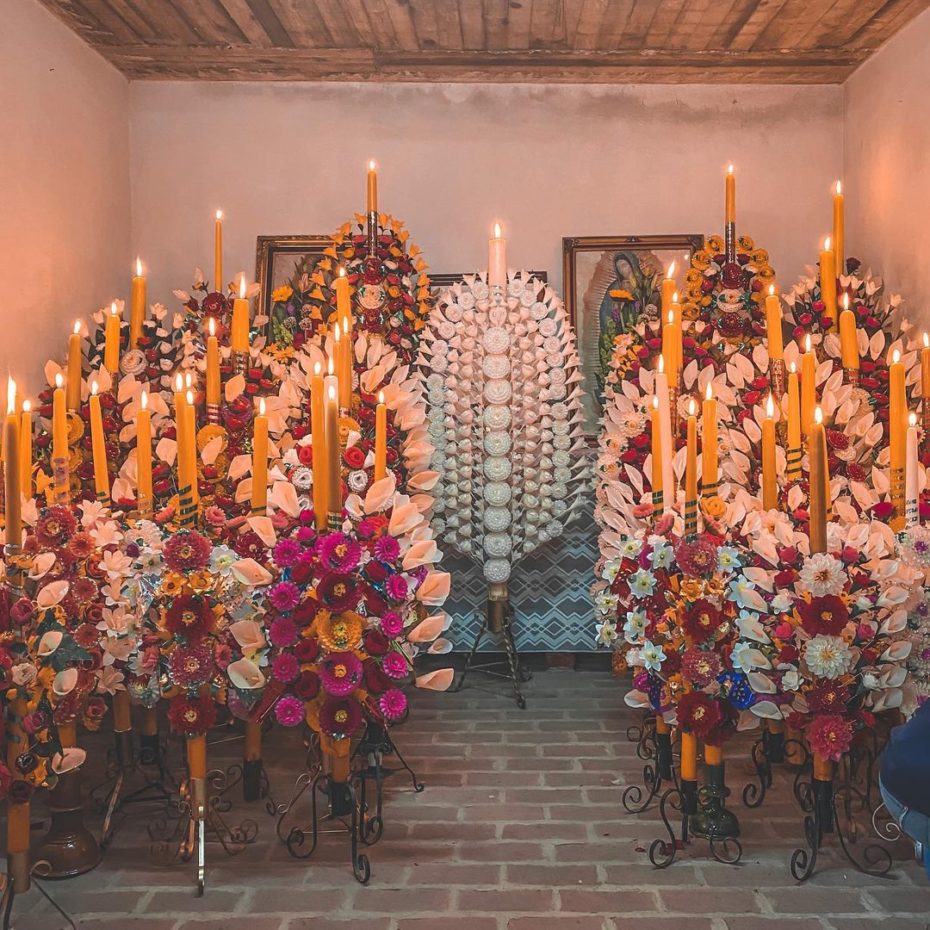 The importance of ritual candles is celebrated in many cultures across the world. Their beauty is hidden in the hope and magic that persists until the last ray of beeswax-powered light, and the tradition preserves valuable ancestral storytelling and history. Zapotec candle making, in all its kaleidoscopic and ornamental mastery, is upheld by a single Mexican pueblo (village) in Oaxaca, called Teotitlán del Valle. The village's female artisans don't just make candlesticks, they make sculptures; works of art known as velas tradicionales de concha, shell and womb-inspired arrangements that have been used in wedding ceremonies for centuries. In a town mainly known for its textiles, one local woman's influence not only continues to preserve this ceremonial handcraft of beeswax candles, but propels and empowers local female artisans so often overlooked for their craft.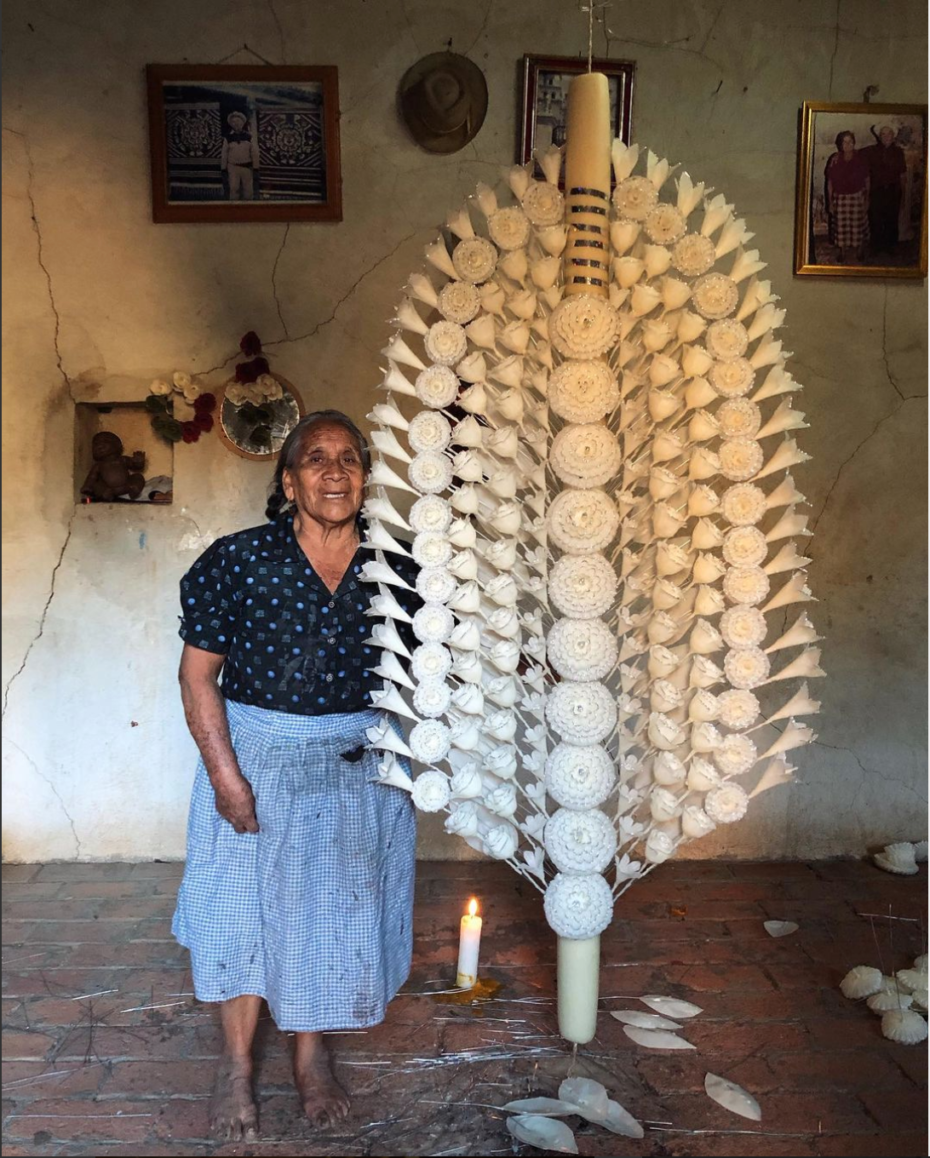 In Zapotec culture it was traditionally common to steal the bride if her family was not in accord with the union. In remorse, the groom and his family would then ask for forgiveness. "Pide perdón, no pidas permiso," ask for forgiveness not permission, says a colloquial Mexican saying still widely used in daily conversation. Remorse was paid when the groom's family, the couple themselves, and the town elder would parade to the bride's family home with an altar of candles showing goodwill and intention.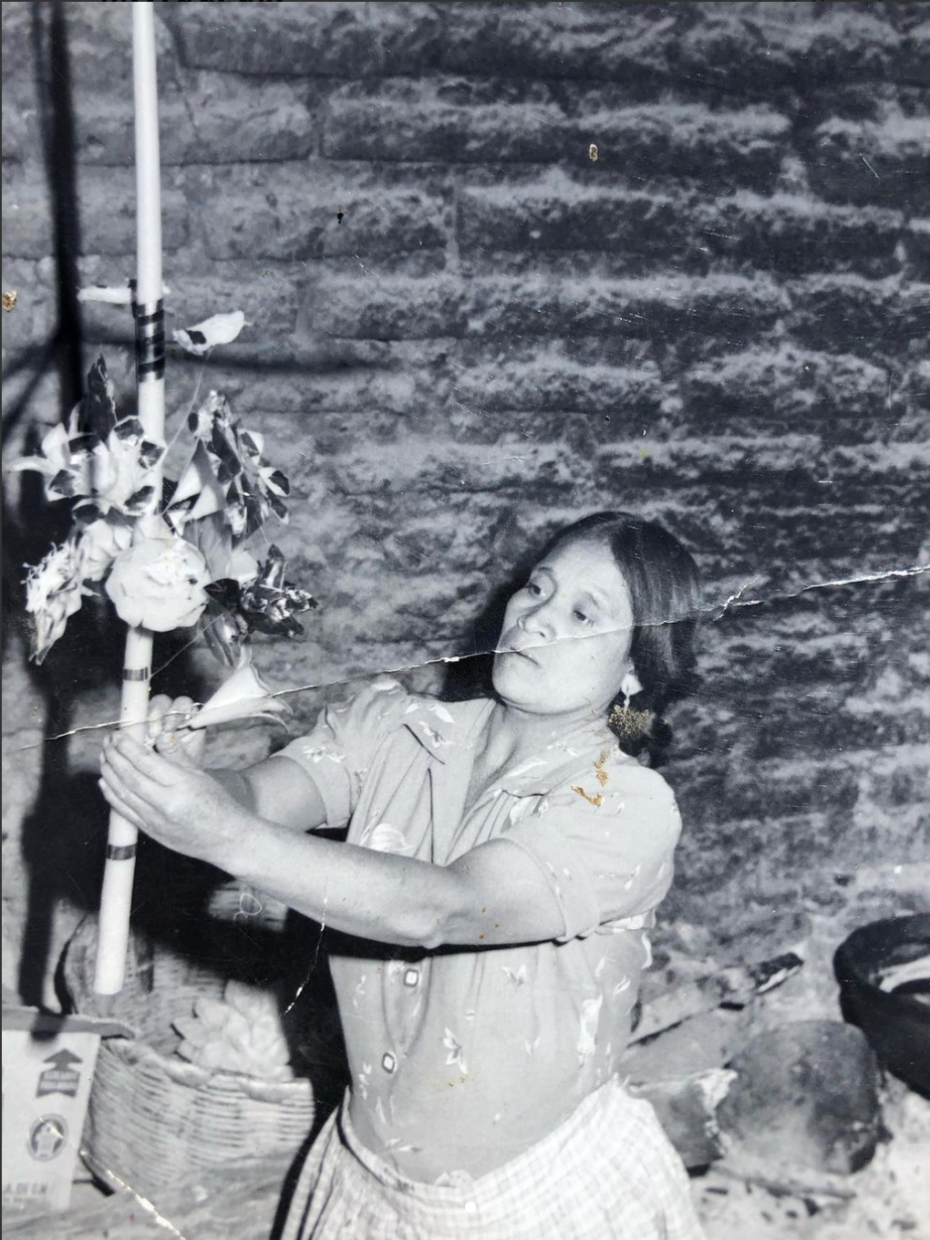 While the tradition is now outdated, the craft of candle making and their significance linger at religious ceremonies and weddings. But we can't talk about the tradition's history today without talking about the matriarch Doña Viviana, a 74-year old, a barely four-foot, not particularly gregarious Zapotec woman, who wears her grey hair in two tehuana braids laced with colourful string. She has been creating candle sculptures in her family home since she was 8-years old.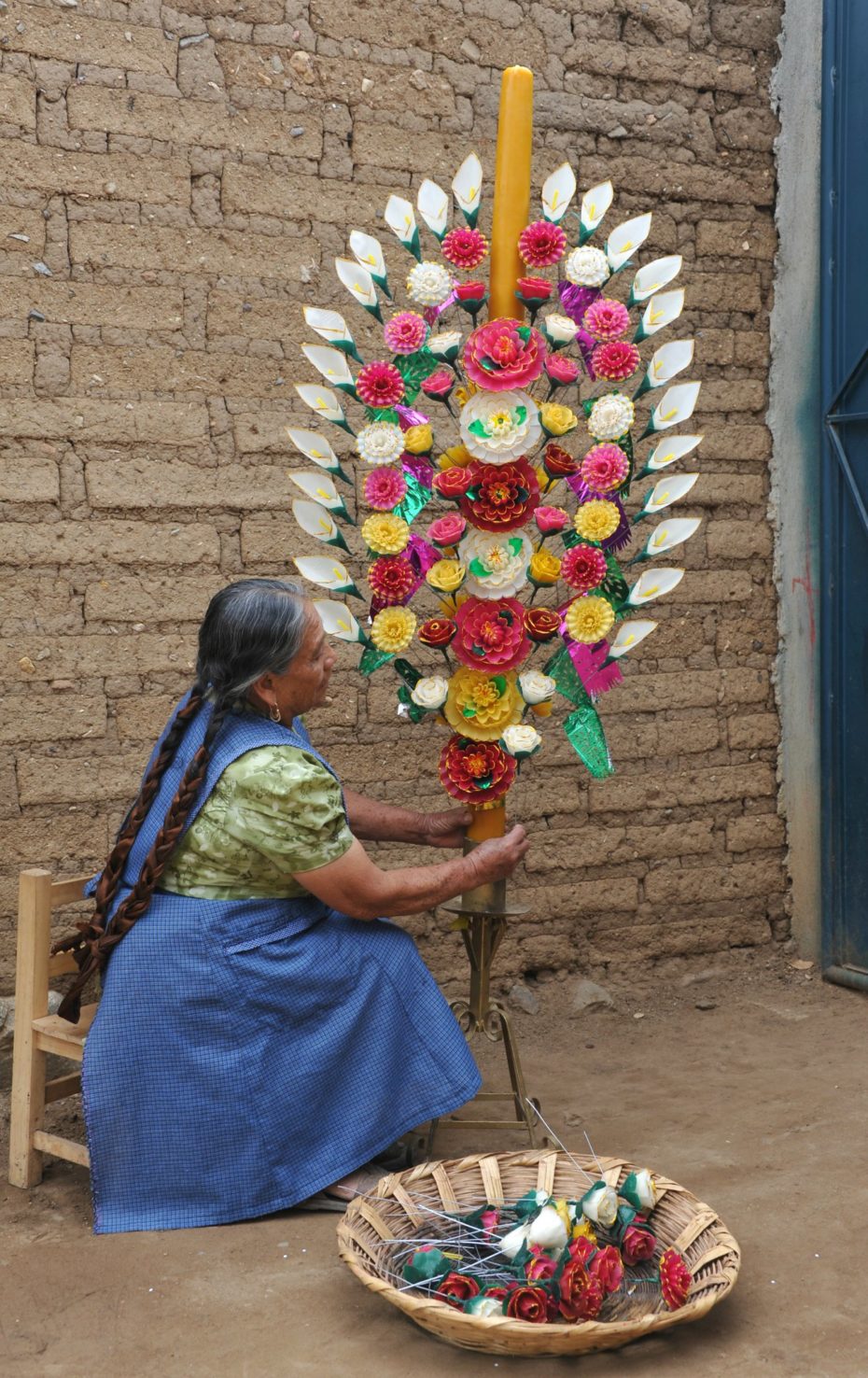 While most Teotitlán artisanal spaces are differentiated with loud storefronts, hers is her actual house where her family lives, indistinct from the neighbouring homes. As her art has reached quite a bit of international accolade, she continues a humble practice with her entire family at her side. In fact, Casa Viviana now houses four generations of female artisan candlemakers. And yet, Doña Viviana broke the tradition according to the town elders when she opened her workshop to local women interested in learning the craft.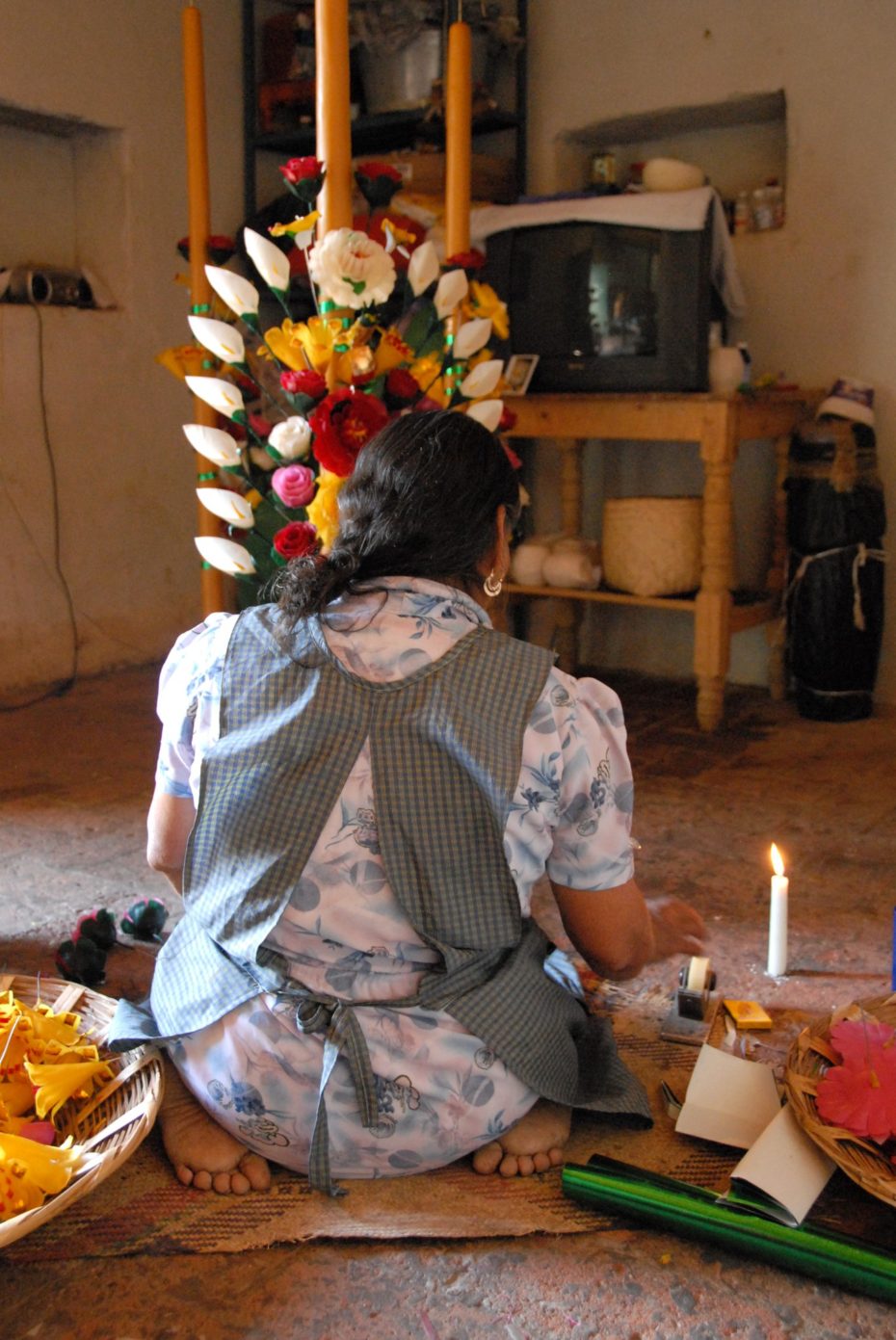 For a long time, these incredible candles weren't produced to be sold, but simply gifted to the church in exchange for food. But Doña Viviana was struck by a wave of misfortune after her husband fell ill and the family finances fell into her hands. Necessity prompted her to promote her work beyond church gratuity, and so she opened the gates to artistic candle-making labor in Teotitlán. She was even almost excommunicated for some time when the town took away her moulds. But through rebellion, her efforts afforded local women a proud profession. Today her workshop has joined forces with the talents of two other local workshops Taller de Velas Guille and San Pascual.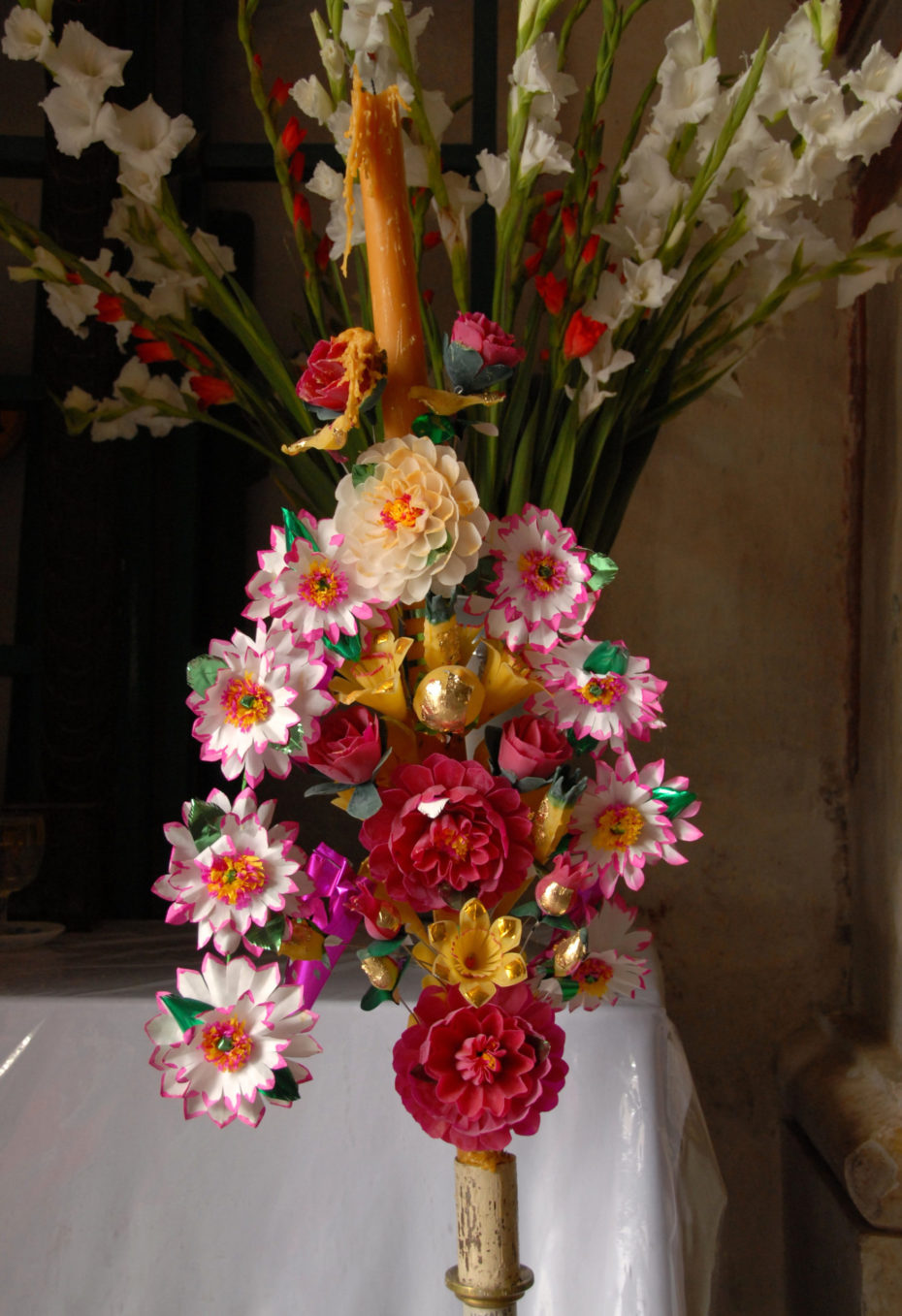 While most are familiar with Mexican Virgin Mary candle sticks, Zapotec candles feature no plastic religious illustration, but rather hand-carved and shaped flowers, birds, ruffles, and more figures that reflect the colourful nature of the culture. Some of Viviana's creations can stand as tall as 6 feet and weigh 30 pounds.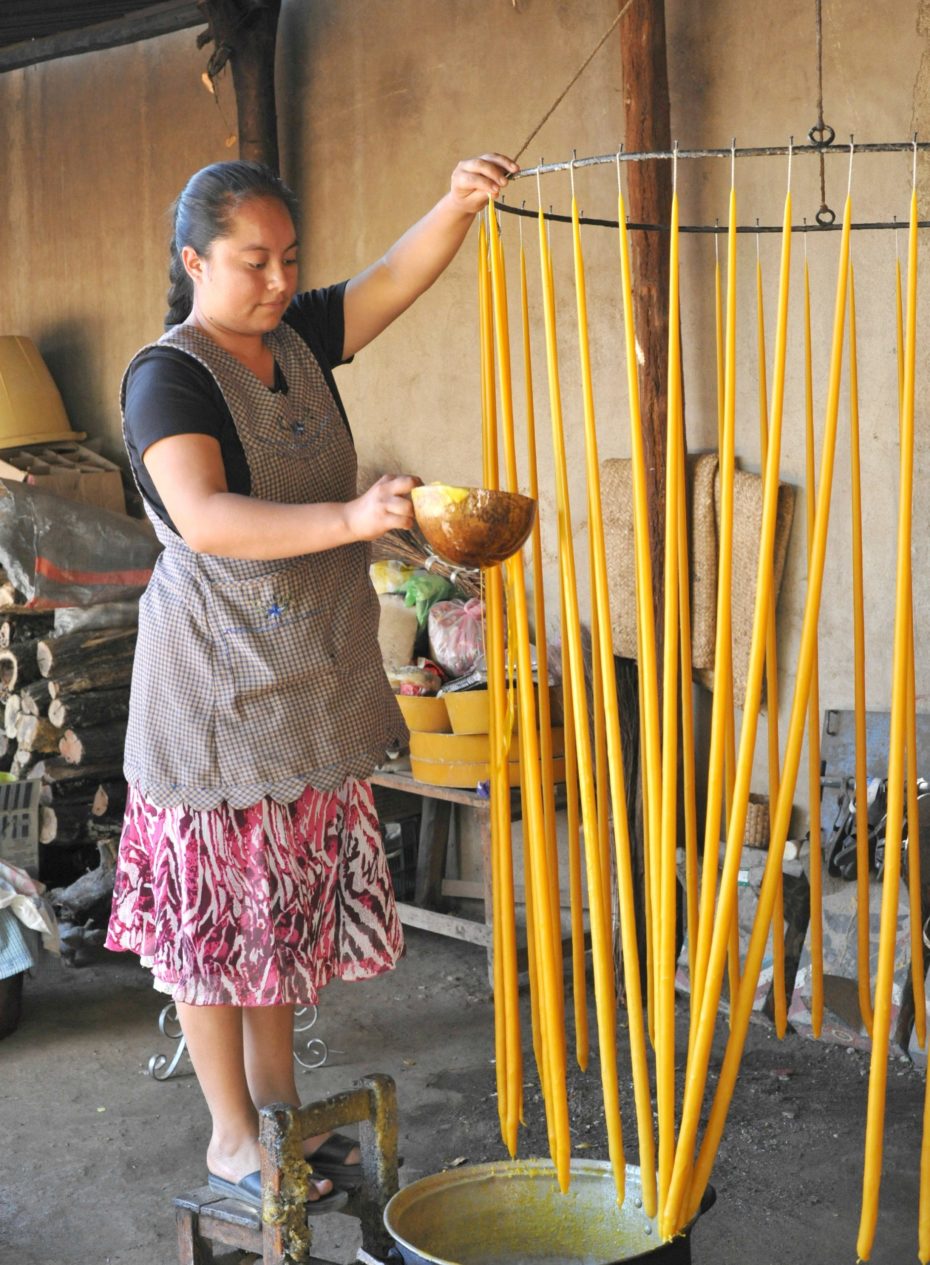 The process of Oaxacan candle-making is a tasking and time-hefty procedure. It begins with the beeswax first moulded into discs and bleached in the sun on a dry tree brand, transforming its original mustard colour into an off-white, easily bleached by natural tints. Local colorants including Oaxacan indigo and cochinilla grain dye are used to colour the wax, with lime juice used as a natural fixer. Both colorants are quite spectacular in that they can be transformed into almost any tint with a bit of lime juice, sun, and grinding.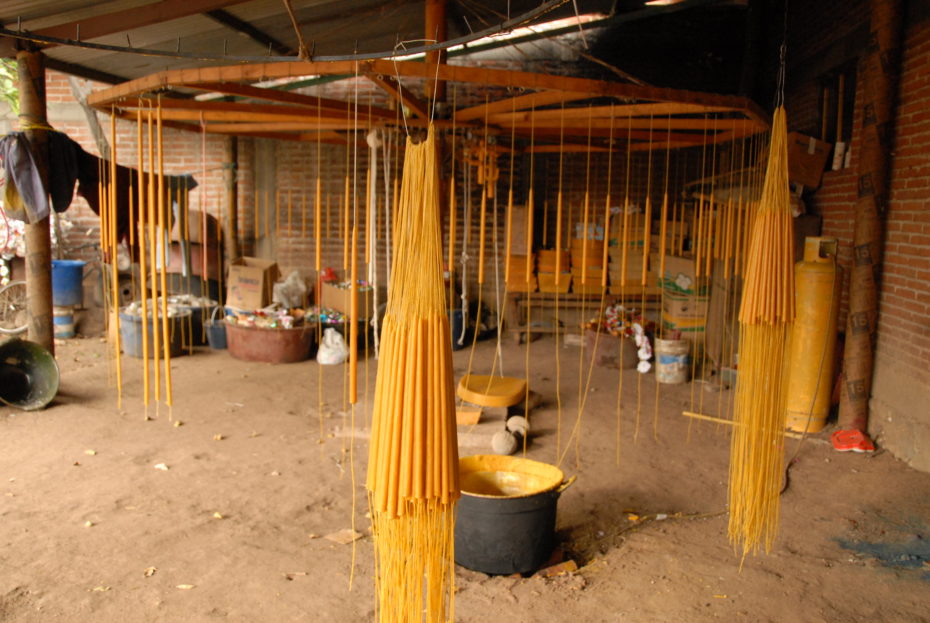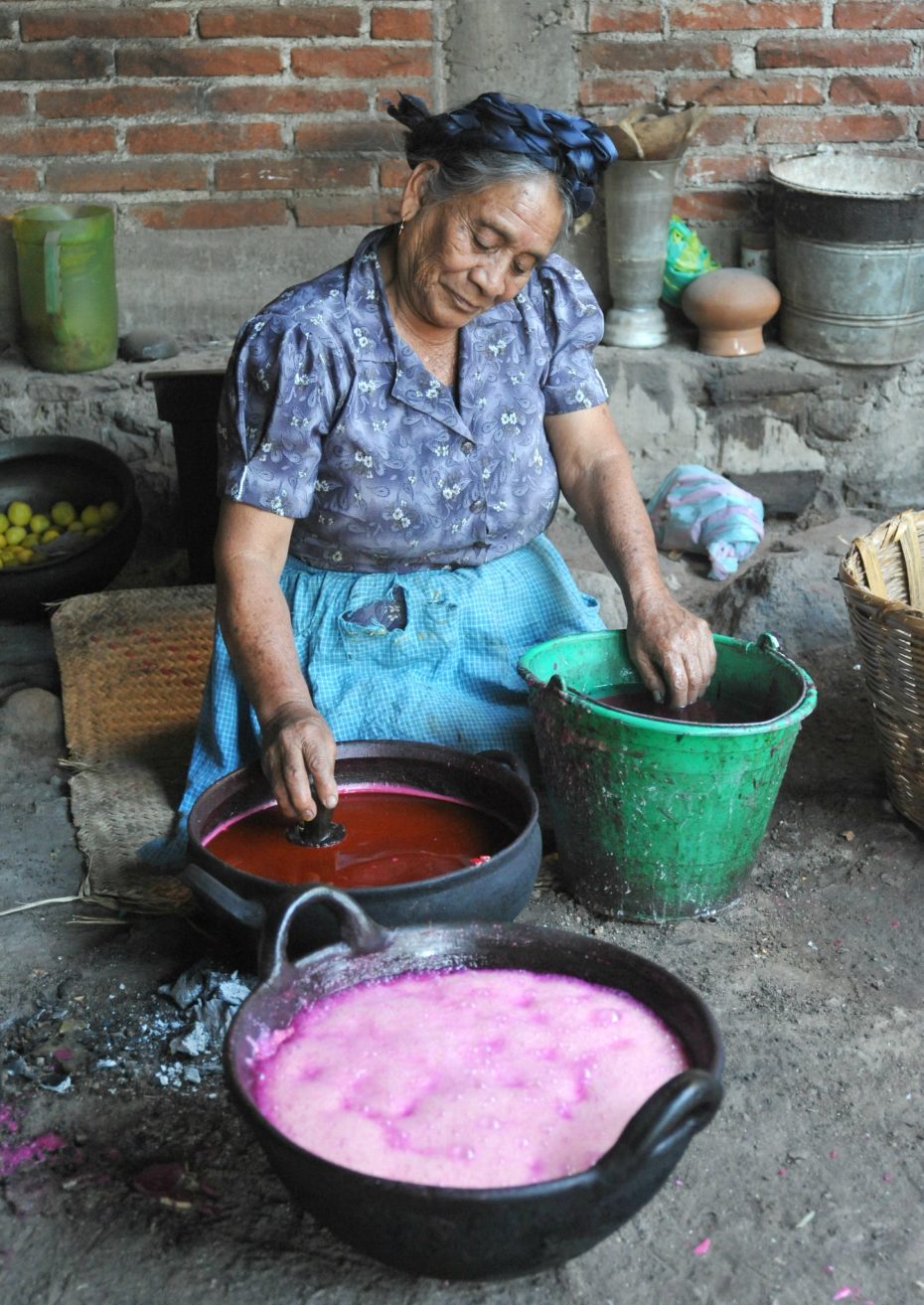 The colourways have become quite an artistic endeavour, with each artisan's skills also judged by their colours and ability to blend natural pigments. It is also one of the most sustainable ways of dyeing, even for textiles. Some fashion brands have adopted this colouring process to bring a more a sustainable element to their production.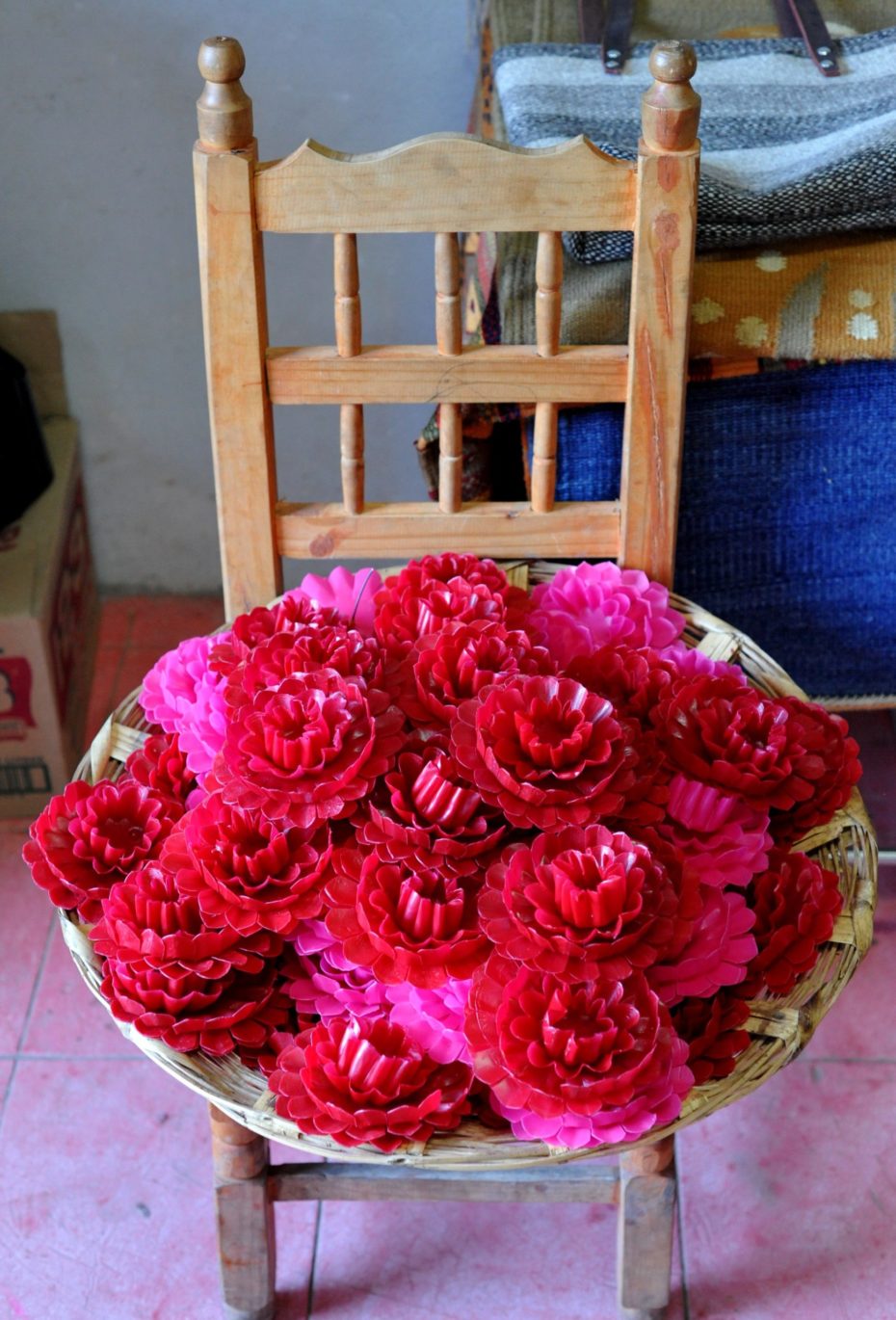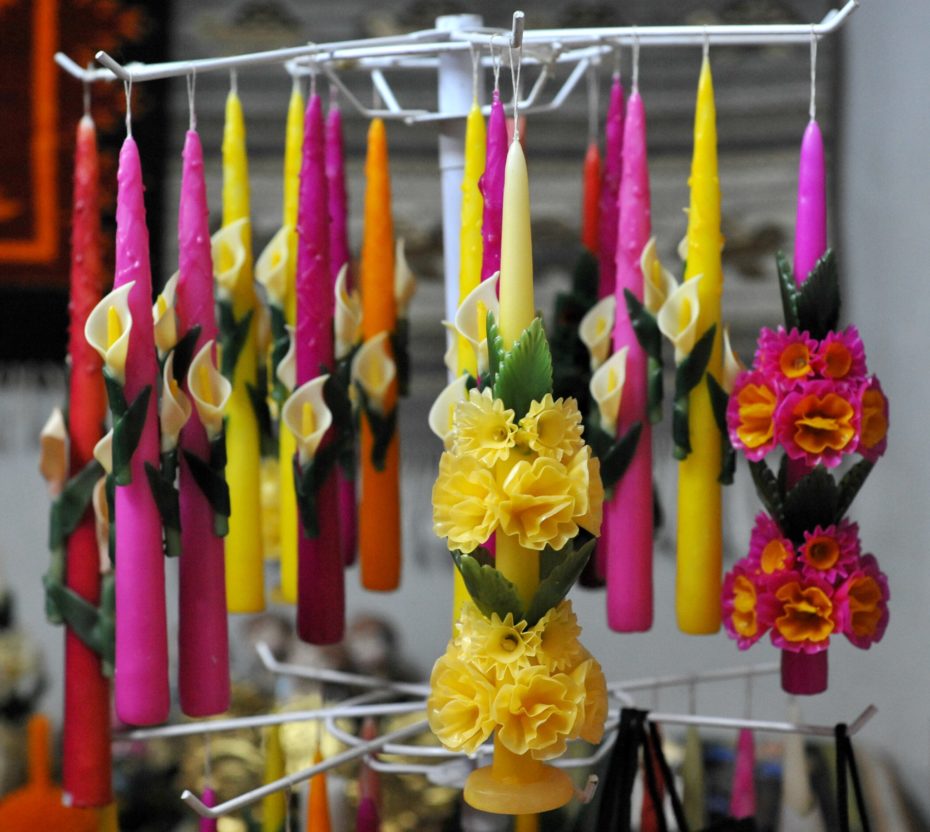 The beeswax is then shaped and/or poured into wooden molds. Vertical candles are hung on a scale like structure and covered in close to a hundred layers of beeswax in a continuous process that spans several days. Every layer must rest and harden before the next is poured on. This is also a chance to explore colour-freedom in creating colour illusions and even gradient candle sticks. The sculptural candles that feature shapes of flowers, birds, and ruffles, used for concha ceremony arrangements are each perfected by hand, one petal at a time…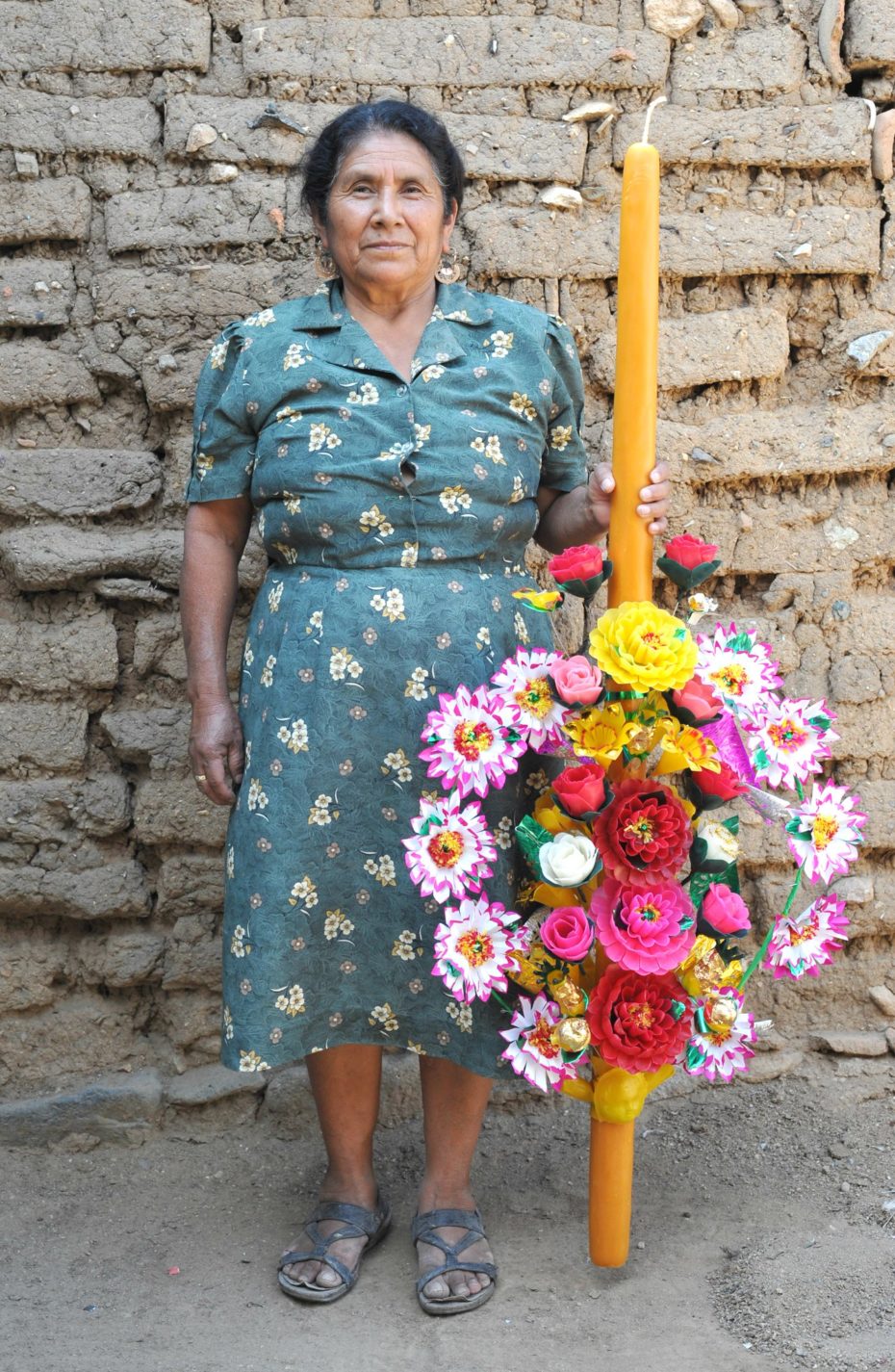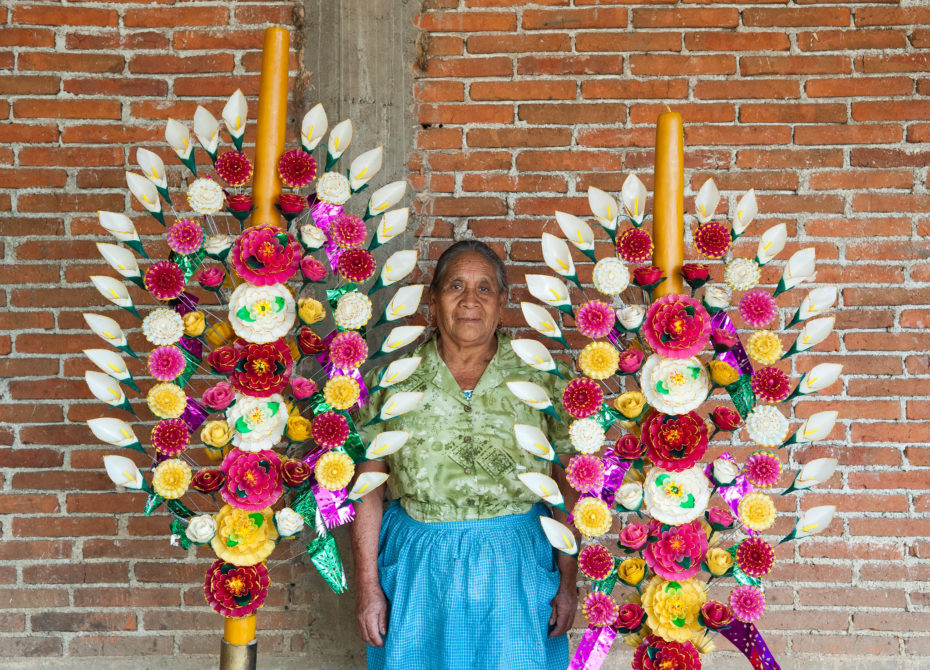 When you find yourself in Oaxaca, it seems that the sun doesn't want to rise anywhere else. It is a proud spectator of incredible artisanal work ranging from textiles, rugs and huaraches sandals to alebrijes (folk art sculptures), red and black ceramics, and one can't forget its candles. It is the land of the arts, seen in the delicate nature of Oaxaca's traditional cuisine, in its dedication to the creation of mezcal, of the guelaguetza dance, and the fashion. Zapotec culture of course, directly inspired the icon herself, Frida Kahlo.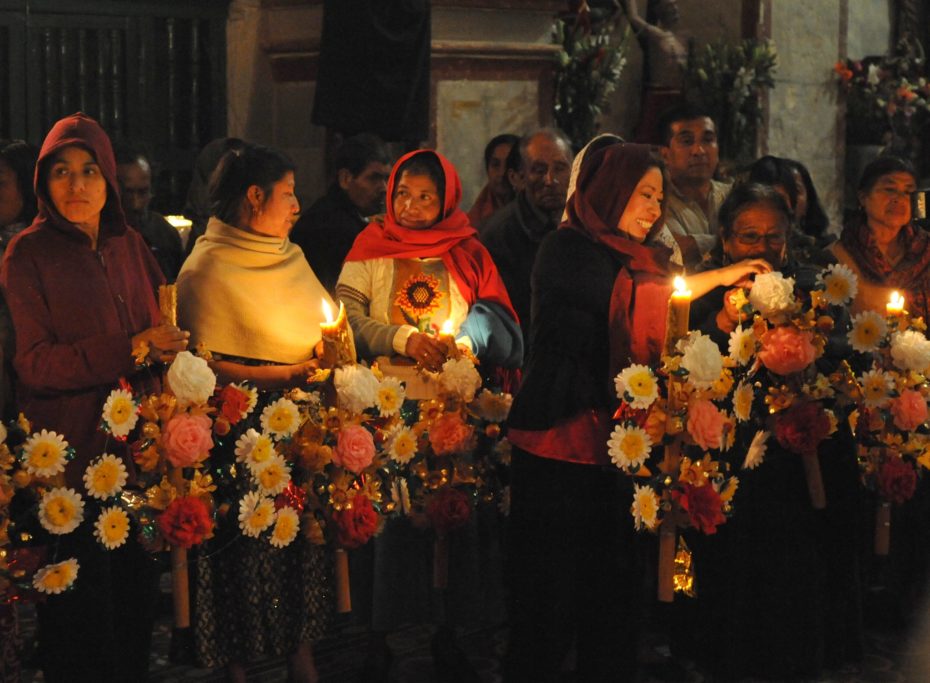 If you don't make it out to Teotitlán, these traditional Zapotec candles have found their way to the big city, on the shelves of craft boutiques as far as Brooklyn, New York.