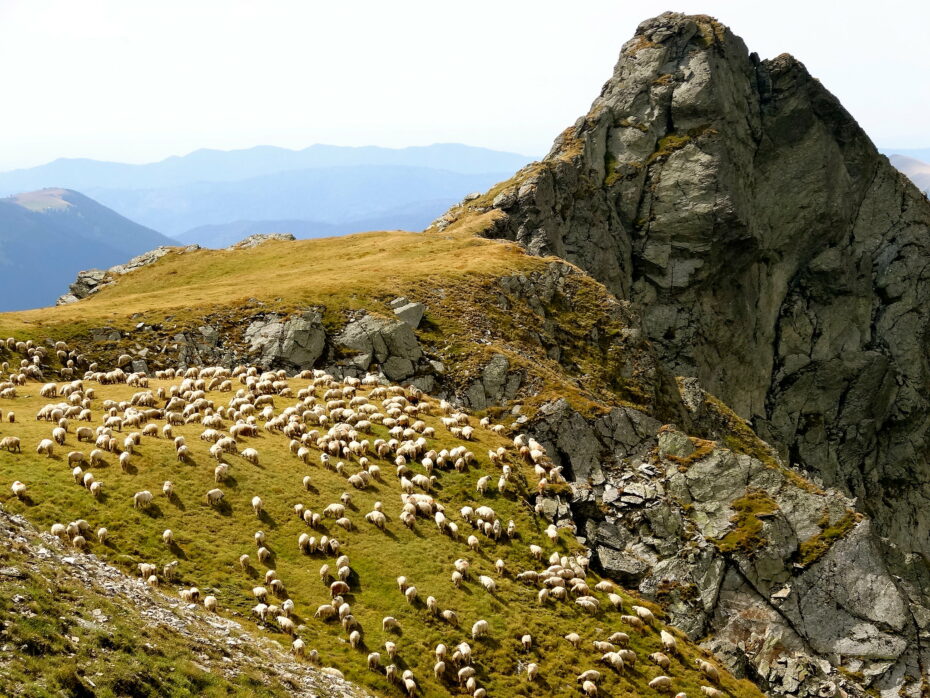 It will probably sound out of character if we told you that to discover Europe's most secret corners, you should follow the herd and keep to the beaten path, quite literally. But hear us out and grab your hiking boots because today we're taking notes from a very small group of folks who actually plan their holidays around the dates of bi-annual animal migrations, following one of Europe's oldest traditions through mountains and pastures with the transhumance. Let's head out for an unexpected adventure…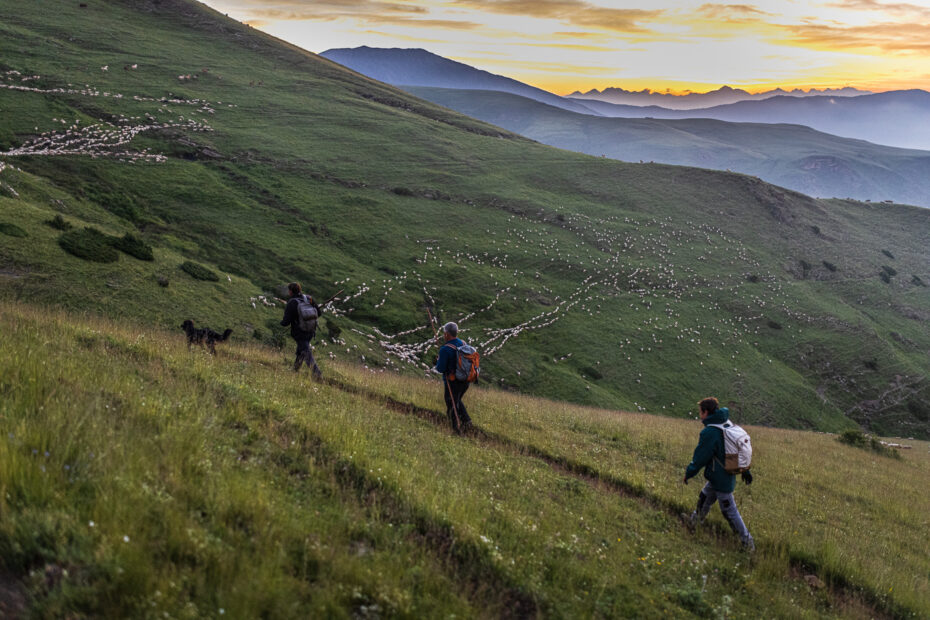 This ancient nomadic style of pasture farming passed down through generations sees shepherds guide and drive herds of sheep, goats, and cows between valleys and high mountain areas with the seasons. It goes by many names: Transhumance in French, transumanza in Italian, and trashumancia in Spanish. The name comes from the Latin words trans, meaning across or beyond, and humus, ground. This seasonal droving of livestock along migratory routes is mainly found in remote parts of France, Italy, Spain, Greece, and the Tyrol region of Austria. In 2019, UNESCO even added transhumance to its list of Intangible Cultural Heritage, so you can think of it as a slice of living history – and one that you can be a part of.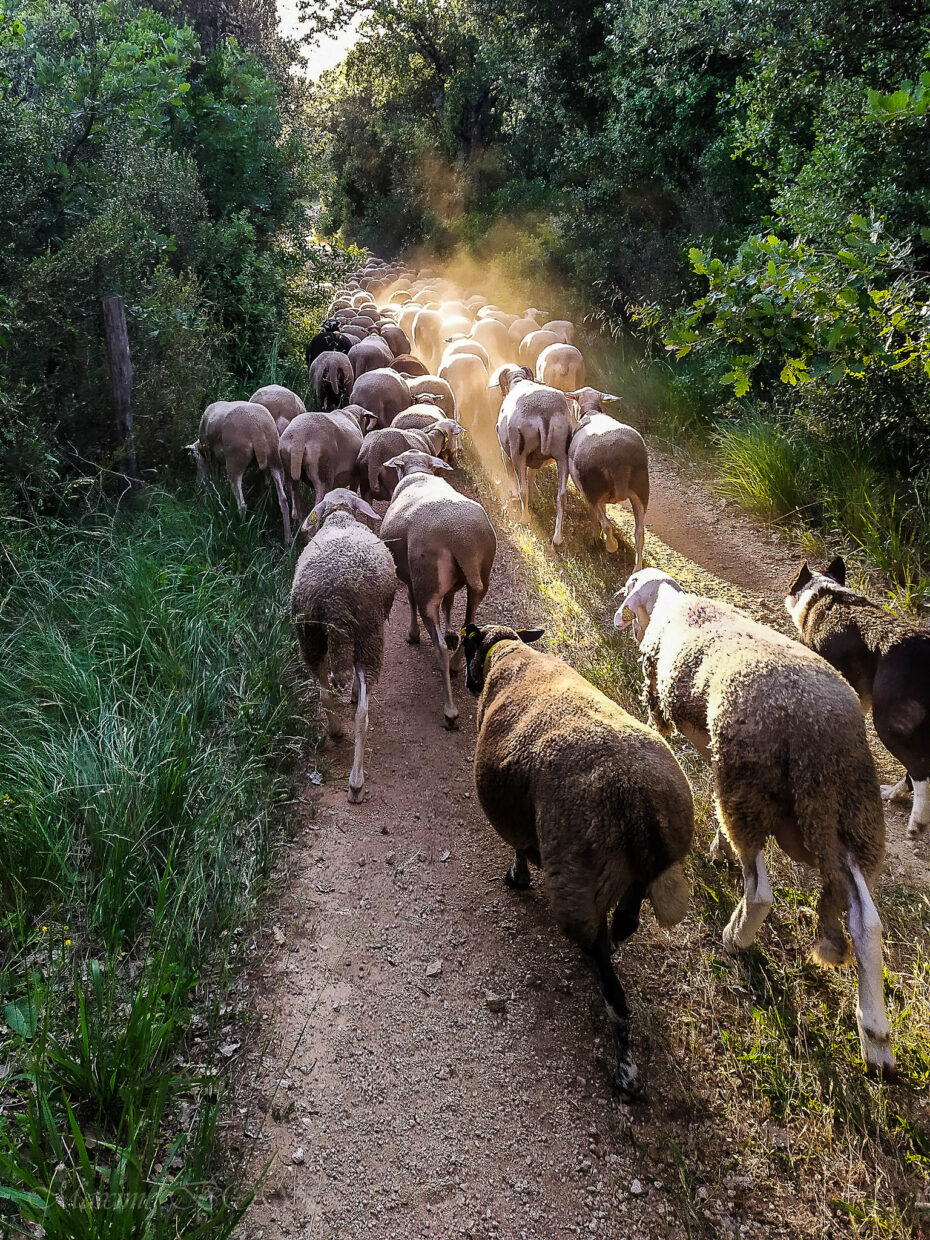 For a taste of the old world and a total disconnect, you can spend a week (or just a few days) hiking the ancient transhumance herding routes of the Mediterranean or the Alps and discovering the shepherd's way of life – albeit a disappearing way of life. Every year, shepherds make their seasonal pilgrimage along well-beaten paths trodden for centuries by livestock via tracks you won't find on any map. In the spring and autumn seasons, thousands of animals are rounded up and led by herders, sheepdogs, and sometimes horses to the best pasture for that time of year.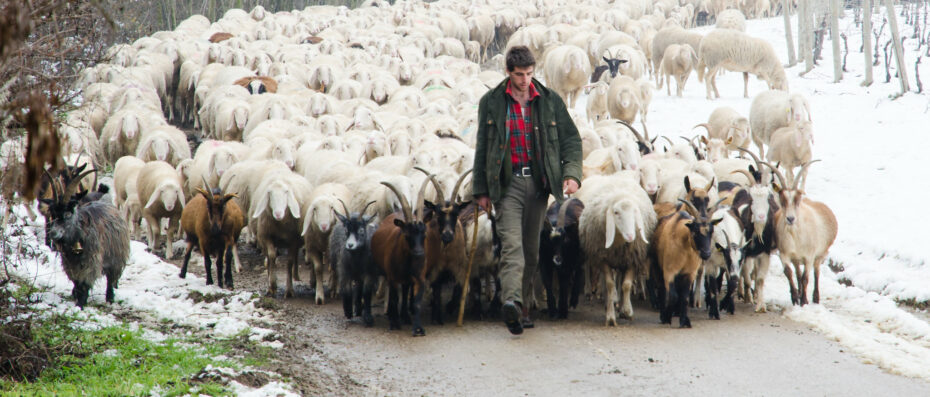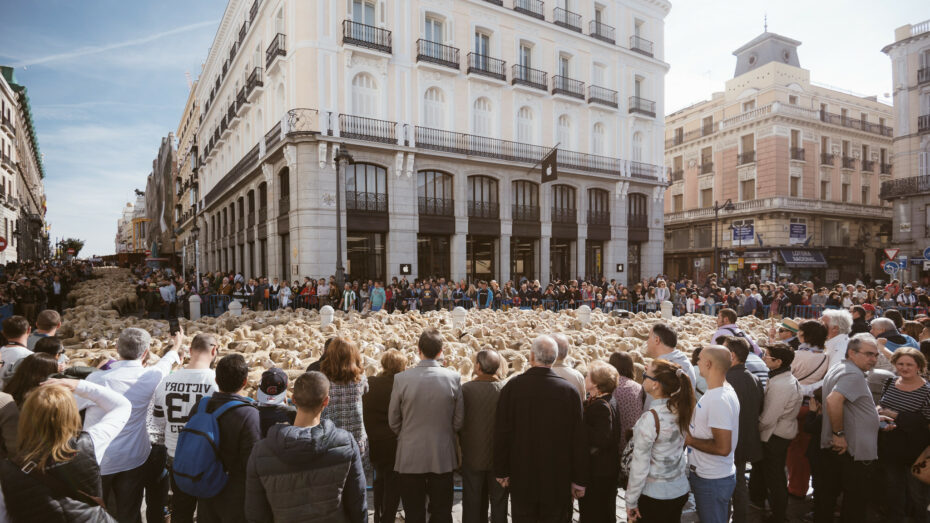 Unless you're in the Spanish capital of Madrid at the right time of year – which happens to fall in the middle of one of these ancient herding routes – one is unlikely to ever come across the transhumance while hanging out in the cities of Europe. Here are a few ways you can get close to this fascinating tradition, whether hiking these herding trails or joining a transhumance yourself.
In Abruzzo, Southern Italy, you can join a tour that follows the transumanza as it happens in June or July for a shorter journey lasting four days. You'll follow the shepherds and their flock as you navigate livestock trails called tratturi, a complex network that covers hundreds of kilometres running through Abruzzo, Molise, and Puglia. But don't expect a brisk hiking tour – walking with sheep is not a speedy affair. Instead, the charm of the transumanza is taking it at a slow pace behind dawdling flocks and appreciating the landscape changing around you or watching the sheep crowd into narrow streets of picturesque mountain villages and hamlets. There are of course plenty of stops for lunch and dinner; welcome inns lost in time and place where a comfy place to rest awaits and liberal servings of local wine or beer are the norm.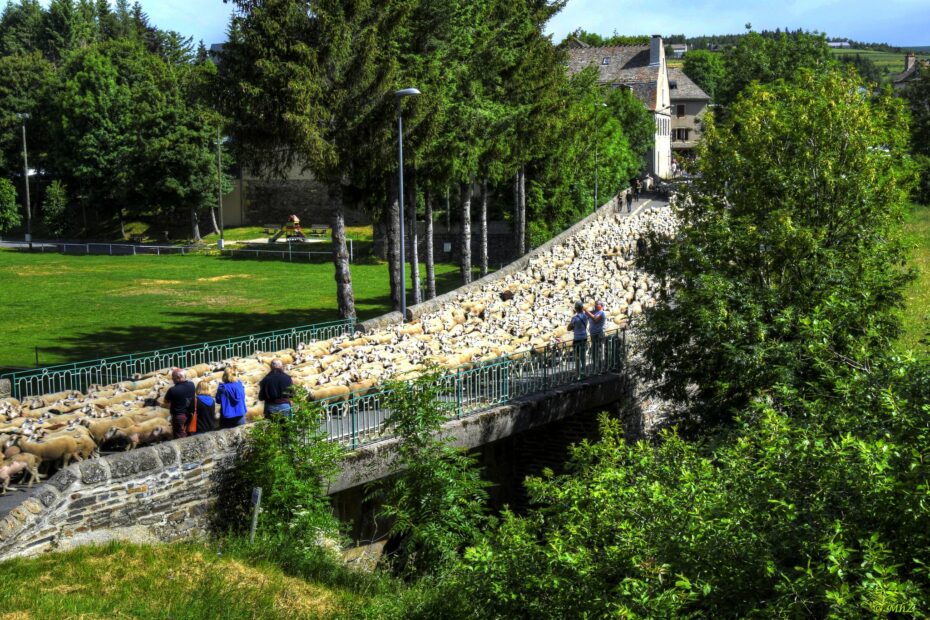 Transhumance (known as tràmuda in Sardinian) is still practised in the Ogliastra region of Sardinia over shorter distances. There, you can join a transhumance tour where you'll join in the ancient shepherd's way of life, crossing rocky and mountainous terrain and see how they live, join in on cheese making, sheep shearing and celebrating with locals at their end of trail festivals. Ogliastra is also a "Blue Zone," indicating it's a place in the world where its people live the longest, so maybe you can swap some secrets to longevity with the savvy locals over dinner. Don't speak Italian? Many participants, including the organizers, speak English.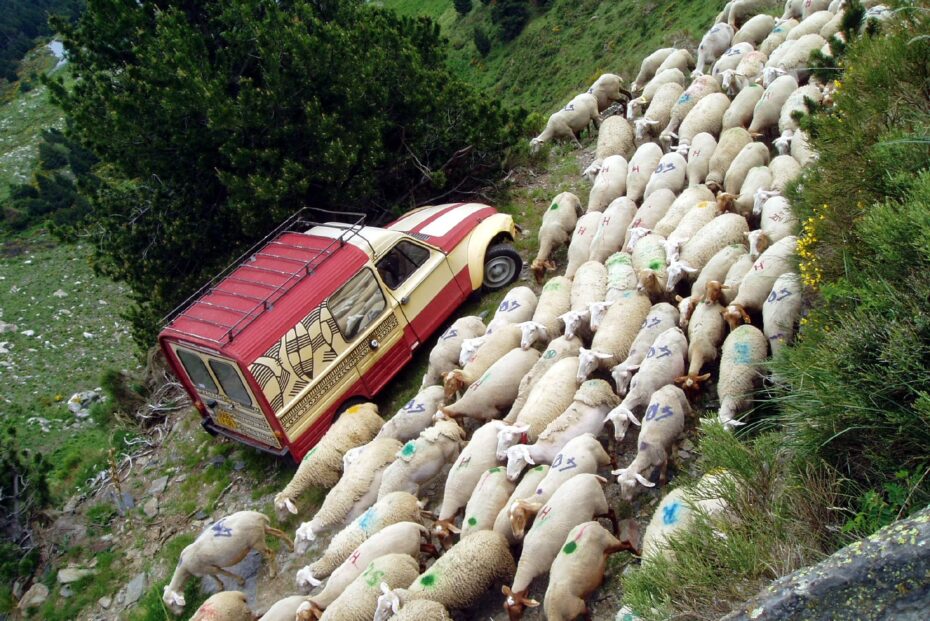 If you only want to taste the transhumance lifestyle, you can join the action for a day or two in the Couserans region of the French Pyrénées in June. And if you're not great on your feet, there's a 4-day trail on horseback through one of Frances' last wildernesses; the Alpes-Maritimes region "travelling into deep valleys that remain covered by ancient terraces, with vine and olive plantations, before giving way to pine tree forests on the higher slopes". But what if you can't get the exact days off work to join a transhumance tour? If you miss the migration, you can still get a feel for the transhumance experience by hiking the herding routes. You might not get to follow the sheep into greener pastures, but you can immerse yourself in the landscape as you follow the ancient trails. In Provence, you can spend seven days following these pastoral paths known as drailles with a shepherd as your guide and still get a taste of this unique semi-nomadic lifestyle. You could also spend a week following the trails on horseback in Spain.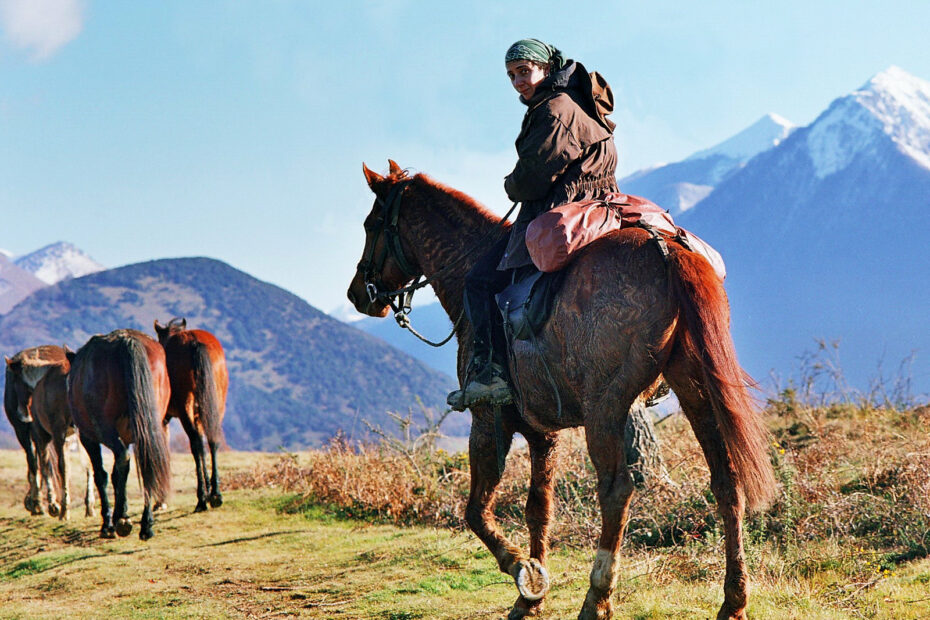 Sadly, from the middle of the 20th century, transhumance began to die out as a tradition when land use laws came in, and many farmers drove their flock indoors for the cold months, and it became replaced by modern practices. Despite the slow disappearance of the transhumance tradition, there are still a few opportunities to join this unique practice. So next time you're planning a summer holiday, maybe consider going with the herd to explore this ancient tradition in a hidden corner of Europe. 
Looking for more tips? Become a MessyNessy Keyholder to gain access to our Travel eBook library and a direct line to our Keyholder Travel Concierge to plan your perfect trip. Need help planning a holiday in France? Need some restaurant recommendations for a remote village in the North Pole? We're here to help.