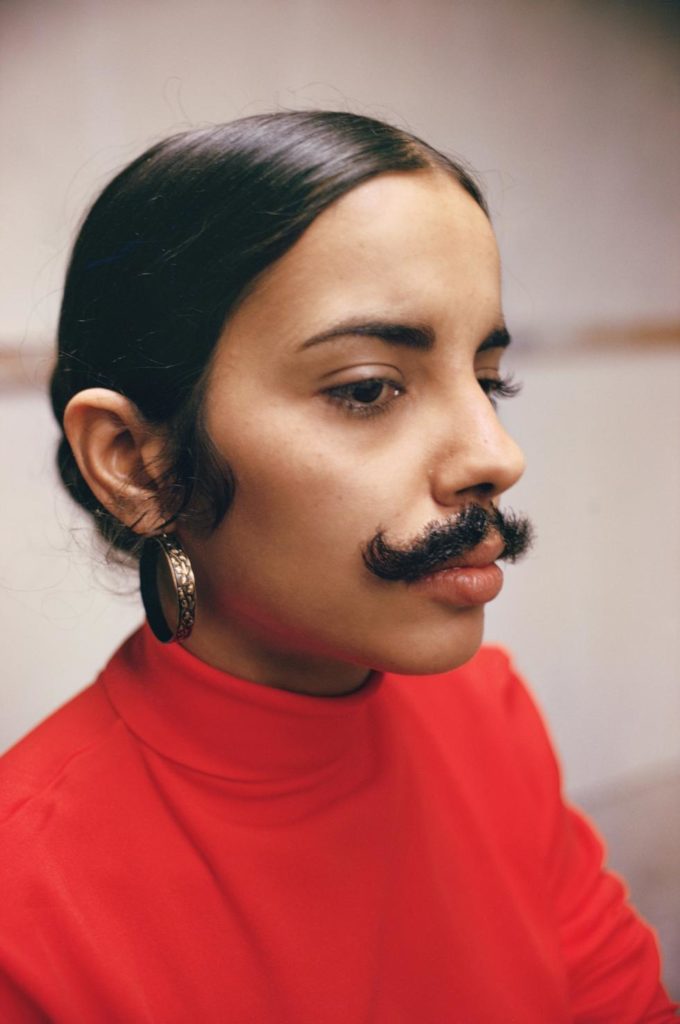 In an emergency call on September 8th, 1985, Carl Andre told the 911 responder that his wife Ana Mendieta had "somehow gone out the window" of their 34th floor apartment in Greenwich Village, New York City. Mendieta fell to her death that day, landing on the roof a deli. She was 36 years old, and a rising star in the world of feminist art. The doorman of her building told police he heard someone shout "No!" shortly before she fell. Neighbours recall hearing a vicious argument, which Andre confirmed when he phoned the police. There are many questions about the 33 storey loss of Ana Mendieta. Let's start with who was this rising star, and what happened to her?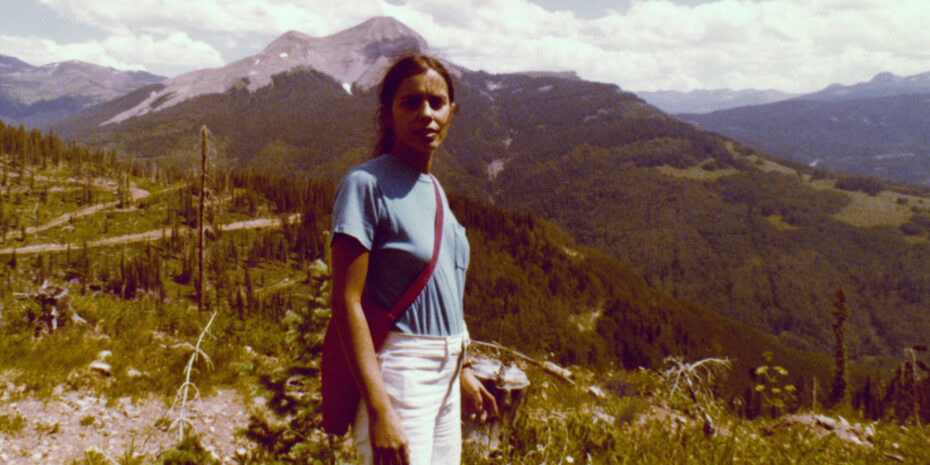 Although Mendieta is hailed as one of the most influential and important post World War II Cuban-American artists, it would not be surprising if you hadn't heard of her. Allow us to fill you in on her short-yet-fascinating life, and the steps that ultimately led to her death.
She was born in Cuba in 1948 to a wealthy and political family. She had two other siblings, a sister and brother. Her father, Ignacio, worked for the Castro administration. Her mother, Raquel, was a chemist and a researcher. For a while, things were good for the Mendieta family. But they were Catholic, and deeply religious, so when Castro's regime proved to be anti-Catholic, Ignacio turned against it. He began working to counter the communist revolution, and was involved in the disastrous Bay of Pigs invasion. When Ana was 12, she and her sister were sent to the United States as part of Catholic charity program called Operation Peter Pan.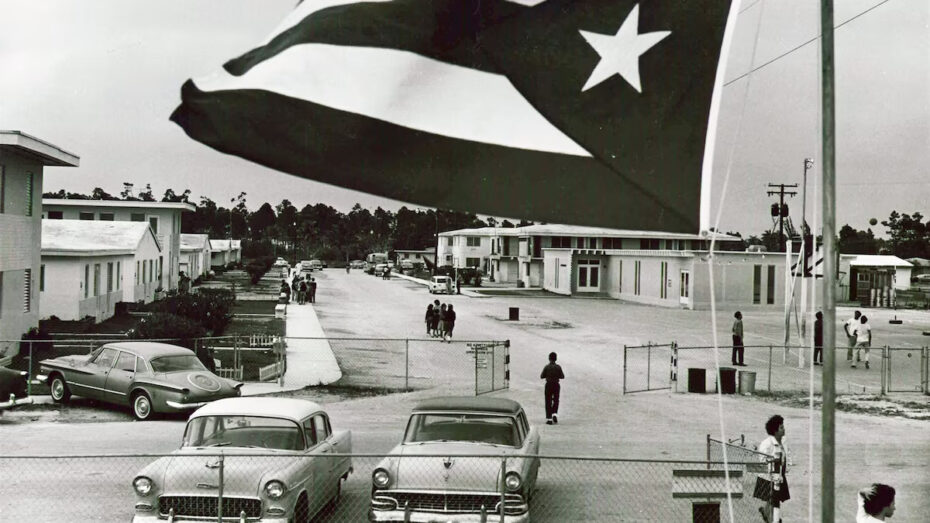 They were 2 of over 14,000 Cuban children who made this same sad journey. Her father feared for his family's safety. Ana suddenly found herself far from home, in the state of Iowa. She and her sister were enrolled in a strict Catholic reform school. They managed to stay together, but the years they spent there were harsh. Neither of them saw their mother or brother again for 5 years. In 1966, her mother and brother made it to the United States, but her father was still in political prison in Cuba. Ignacio eventually emigrated to the United States to join his family upon his release in 1979, but he died shortly thereafter. For the rest of her life Ana seemed to search for the connection she lost.
The trauma and loss of displacement and separation from her family was the foundation of much of Mendieta's work. She fell in love with art at the University of Iowa and never looked back. She earned multiple degrees (a BA, MA, and an MFA) as she explored painting, photography, and sculpture. Ana's work was rooted in a relationship with nature, and often focused on themes of displacement and violence.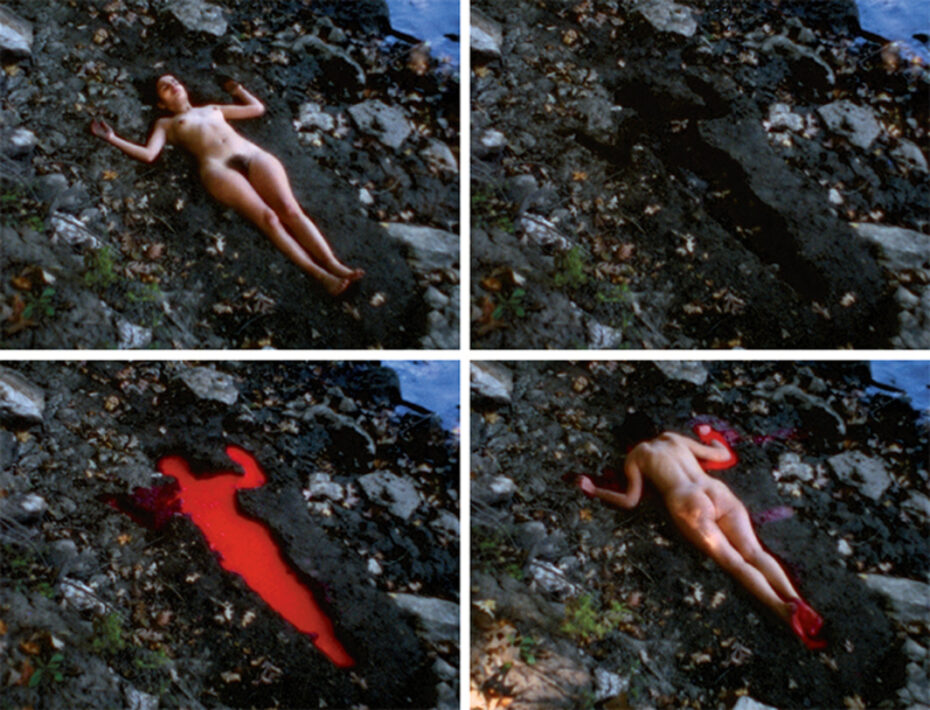 She used her own body as a model for sculpture and even performance art. The campus at the University of Iowa was the scene of a brutal rape and murder of a student, which sent shockwaves through the student population. Mendieta sought a way to express the violence committed against the young woman in a way that the news coverage and gossip wasn't touching on. She created a piece titled Rape Scene in which she invited people to her apartment. As they entered the room they saw Ana, naked from the waist down, bent over and tied to a table. She had smeared what looked like blood on her body. She didn't move. Everyone stared at her, and then began to talk.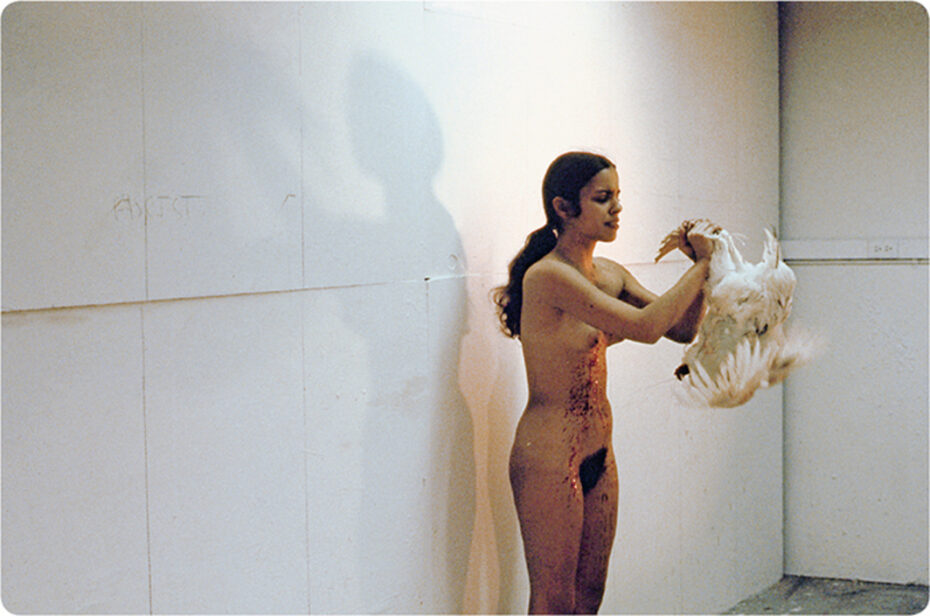 Ana's work went on to focus more acutely on interaction with nature. She used mud, sand, grass, leaves, and other natural materials she found to create sculpture. She used her own silhouette to create a series of works titled Silueta. Her use of unusual materials, like blood and scorched earth, got people's attention. In 1978, she moved to New York City and joined A.I.R., the first all-female artists cooperative in the United States. The goal was loosely defined as garnering the same kind of recognition that male artists were used to receiving. It was a tight-knit community. Mendieta was excited to be there and to be working. Friends described her as "sparky", "provocative", "tempestuous", "outspoken" and "fiercely ambitious." Her career was starting to gain momentum.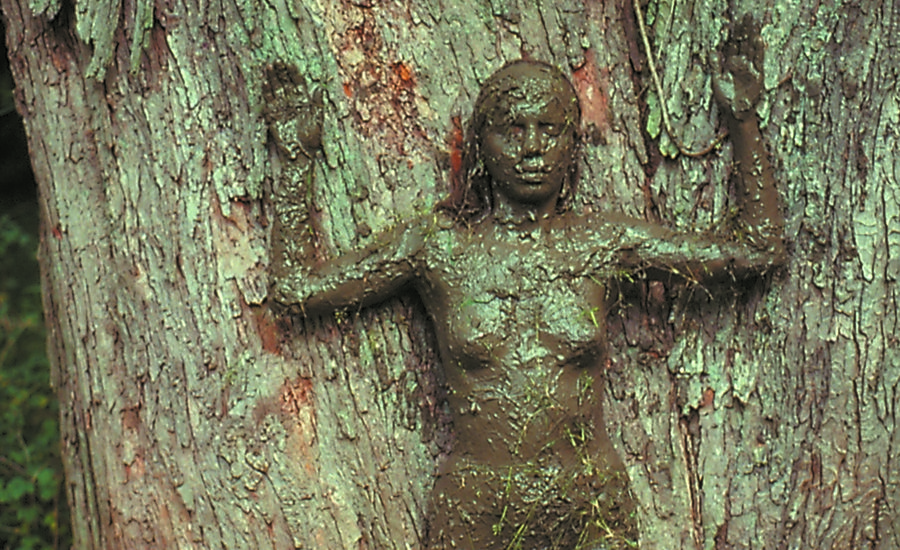 Another artist at the gallery, Nancy Spero, introduced Mendieta to her future husband, Carle Andre. Andre was a working artist too, and had significantly more recognition than Mendieta at that point. No one really expected them to become involved, but their relationship took off like a firework. They were opposites in personality as well as in the work they produced. The Guardian wrote, "Creatively … their art practices could not have been further apart: hers was wide-ranging, elemental and ritualistic; he was a minimalist whose work was refined and cerebral."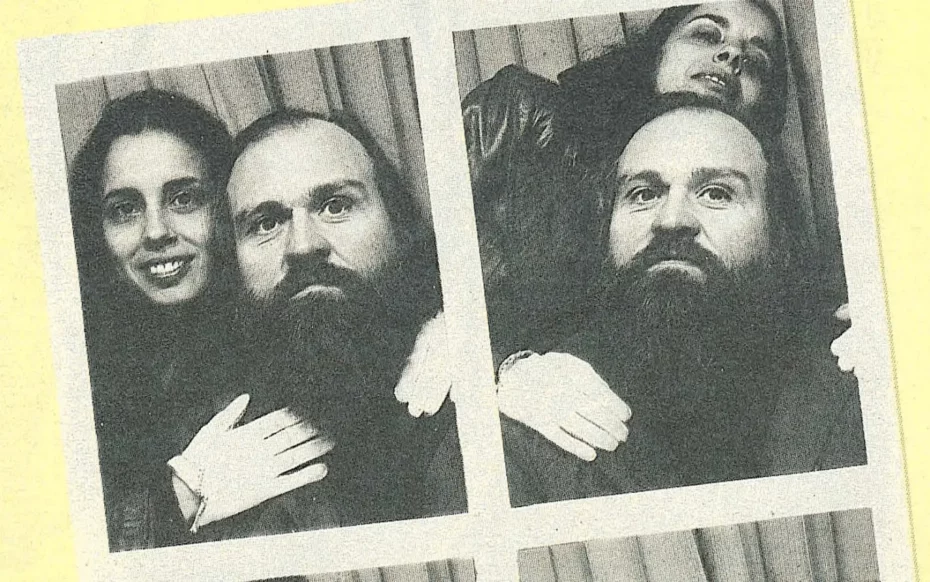 Ana and Carl drank copiously, according their friends. They were loud and raucous. They lost control and fought and loved each other at the same time. They pulled away from one another, and Ana spent time in Rome, working on an American Academy residency there. It was 1983, and she fell deeply in love with the city. She told friends it was like a cross between Cuba and America. For a while, it seemed like the displacement of her youth, which constantly haunted her, was kept at bay. Andre came to visit her there. In a move the surprised just about everyone, they quietly married in early 1985.
Just eight months after marrying Andre, Mendieta would fall 33 stories from her apartment window. To this day, no one quite knows what happened that morning. Mendieta and Andre had been their usual selves in the days leading up to September 8th, friends reported. Nothing was out of the ordinary. Ana lived her life loudly and voraciously. Here is what we do know about that morning: the couple had been drinking heavily, which was not unusual for them. They were in their home, and neighbours heard them arguing. And then Ana ended up 33 stories below, on the roof of the delicatessen. Andre called 911 and said, "My wife is an artist, and I'm an artist, and we had a quarrel about the fact that I was more, eh, exposed to the public than she was. And she went to the bedroom, and I went after her, and she went out the window."
Although Carl Andre was initially charged with his wife's murder, he was eventually acquitted due to lack of evidence to prove that he pushed her to her death. Mendieta's friends, fans and other artists around the world who knew her work and her story were outraged. Most did not believe she would have killed herself. The doorman of the building reported hearing her scream 'No!' moments before she died. Those who knew Andre argued that he couldn't be her murderer, and that it could have been very easy for Ana to loose control and fall by accident. To this day it remains a mystery.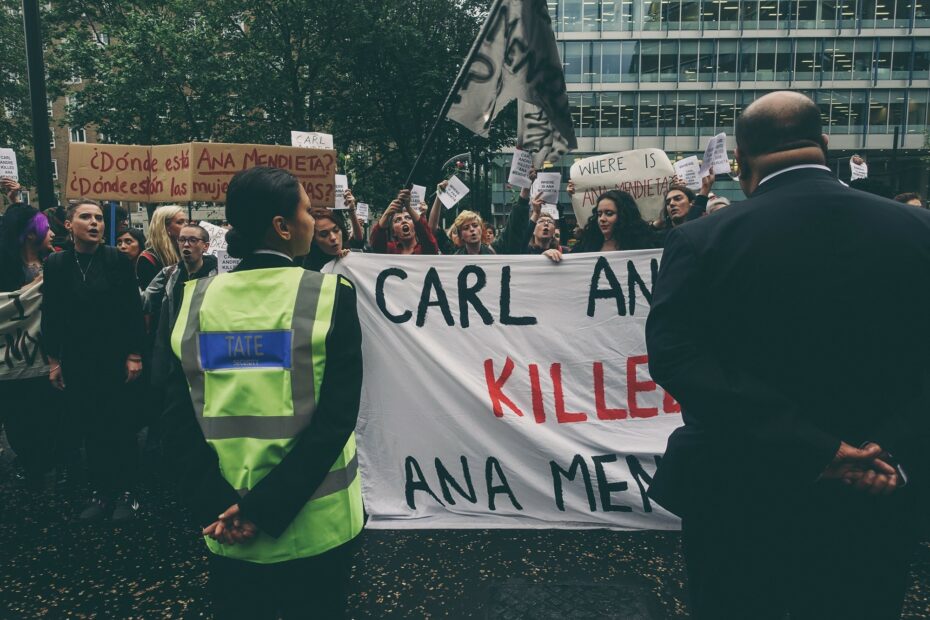 Carl Andre went on to lead a successful career considering the controversy. Although met with protest, in 2014, he received a retrospective exhibition at the prestigious Dia art foundation. As recently as 2017, he had an exhibition at The Geffen Contemporary at the Museum of Contemporary Art in Los Angeles. Protestors attended the exhibition and passed out postcards that read "Carl Andre is at MOCA Geffen. Where is Ana Mendieta?"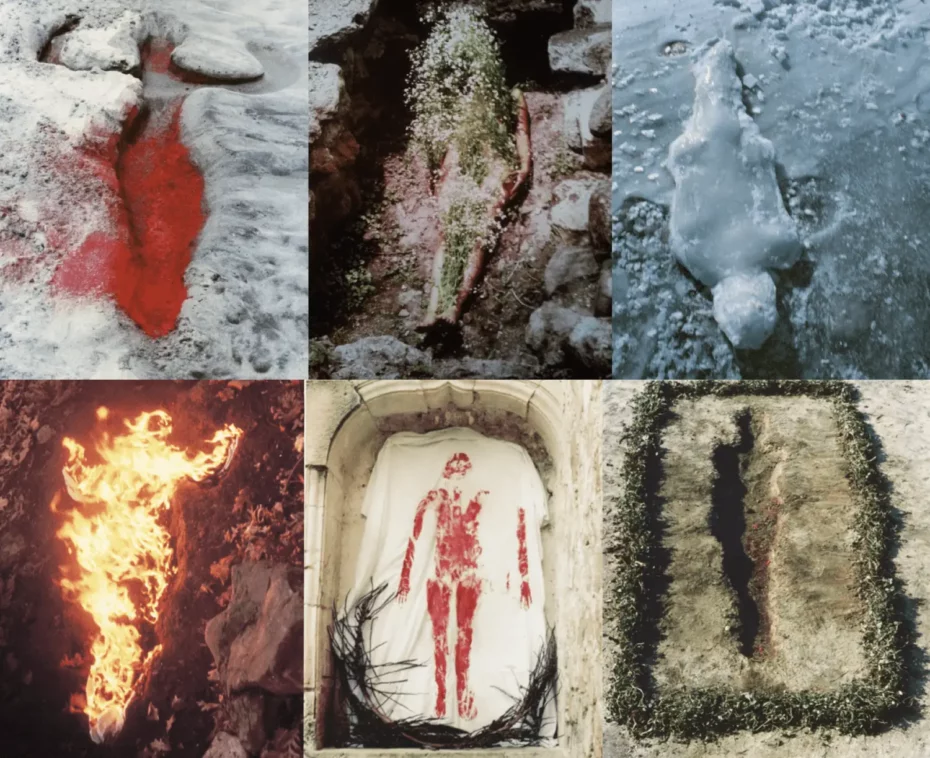 Ana Mendieta, the little girl who went from Cuba to Iowa to New York, and who was always searching for home and connection, has left her legacy in sculpture and feminist work, becoming the focus of a feminist movement against male violence. Her pieces featuring her silhouette set in the earth take on an especially eerie quality in light of her death, particularly the pieces that are filled with what could be blood, or the ones she set on fire.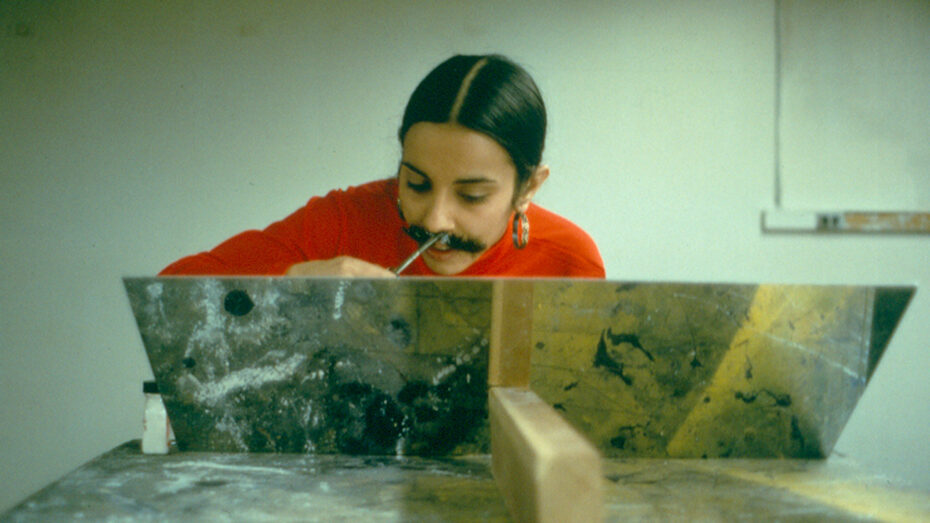 Ana Mendieta's legacy in inexorably tied up with her mysterious death. Her work, which was so rooted in displacement, nature, blood, and the female form, seem to go hand in hand with her true fate. She remains an important chapter in the world of modern art, and her story of exile from her native home serves as a reminder of the ripple effect of the violence of political upheaval and family separation. Her life and her career were cut short so suddenly that we are left wondering what else she could have achieved, and of course: what really happened to the woman who somehow went out the window?