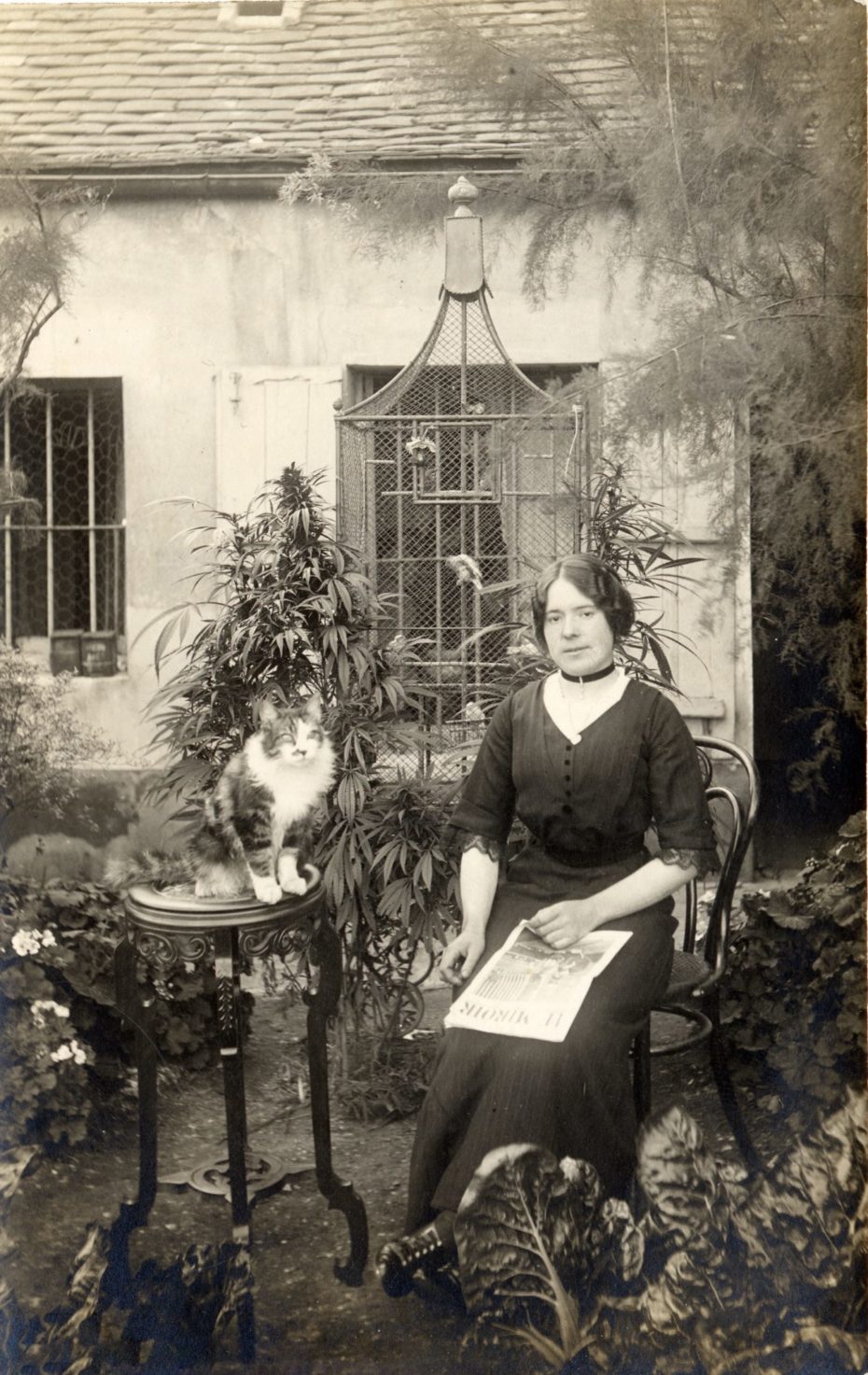 Clotilde lived with her dog Flou in a big house with an even bigger rose garden in Toulouse. She had lived in Toulouse all her life but had few relatives and ever fewer friends. Clotilde was what you would call a loner, and she liked it that way. She tended to her garden, cared for the roses, and even made her own blend of rose marmalade. Her dog, Flou, loved lying about in the garden, and together they were perfectly content.
One day, Clotilde woke up earlier than usual, she always liked a grasse matinée, but that day, she was up at 5 a.m, awoken by a strange but happy dream. She had seen that Flou, inexpicably riding on a huge fluffy cloud and he was singing to her. Imagine that.
She quickly jumped out of bed, wore her slippers and robe and went to find Flou, to tell him all about the dream and take him for his walk. But she found him lying by the window, not moving at all. She went closer and realised he was dead. Clotilde cried so much, her eyes hurt for three months.
She buried him in the rose garden that he so loved, sold the house and left it all behind.
In Paris, she bought a tiny house with an even tinier garden, filled with smelly green flowers. She got herself a stray, mean cat, she found wandering in the Marais. She named him Pamplemousse.
On a particularly sunny day in late October 1910, her young neighbour, a photographer named Maurice, asked her if he could take her picture. She kindly agreed. When Maurice called on her the next day, he found her sitting in the garden with a newspaper on her lap and Pamplemousse perched on a table beside her. Maurice immediately took the photo. He then asked her if he could also get some of the smelly green flowers from the garden, for a project of his. Clotilde agreed once again. He knew it was cannabis, she did not.
This was the first and last picture taken of Clotilde.
Kelly Papadopoulou lives in Athens, Greece. She works at the theatre, as an actor and dramaturg. She enjoys writing, watching movies, learning Polish and shaving her head.