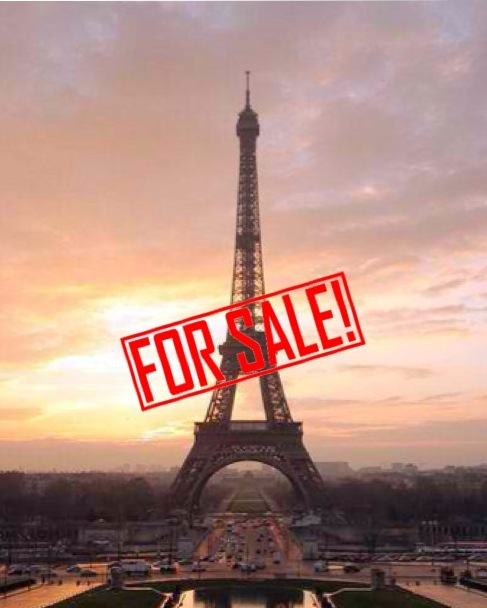 Okay, okay so maybe Europe isn't that financially down in the dumps that we need to start flogging our cultural icons but technically, part of the Eiffel Tower is indeed going on sale today at the famous auction house, Drouot.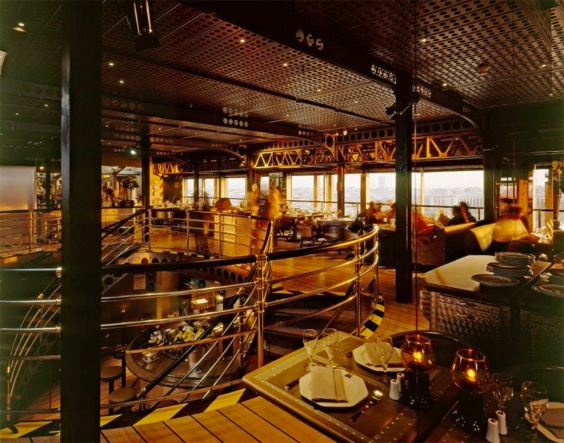 Every last stick of furniture including the porcelain plates, glasses, tablecloths, tables, chairs and wall fixtures from the tower's two restaurants Le Jules Vernes and Altitude 95, will  go under the hammer at the Drouot auction hall in Montmartre. All of the furniture is from the 1980s and 1990s before the Michelin-star chef Alain Ducasse took over in 2007 following a two-year renovation.
While many of the items for sale are a little 'passé', there will no doubt be a sentimental connection for some buyers. These restaurants were of course the settings for countless romantic proposals and memorable evenings.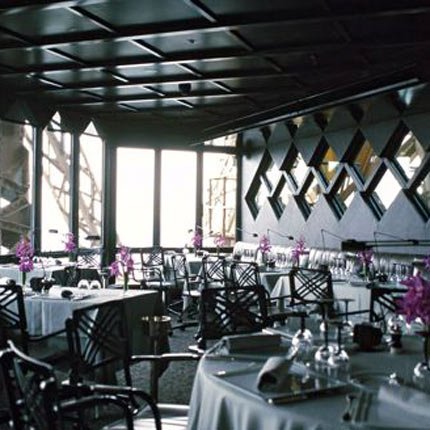 The Altitude 95 was a brasserie decorated in an airship theme while the old Jules Vernes took on a modernist monochrome look. There is a Yamaha piano expected to sell for several thousand euros as well as a set of wrought iron railings from the Gustave Eiffel Room.
How much would you pay for an old tablecloth from the Eiffel Tower?!
Click here for more information.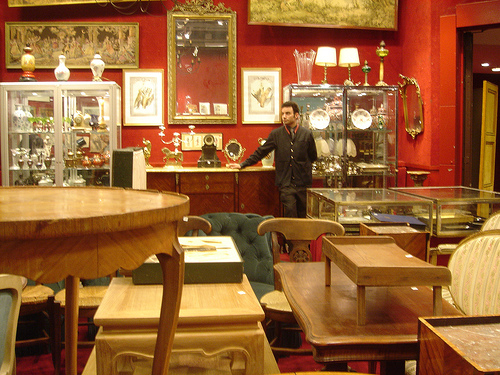 P.S. If you ever have a day to spare in Paris, head over to the vibrant auction house of Drouot. You're free to enter and wander from room to room, look in on live auctions, get a peak of the fascinating things on sale, even if you don't plan on dropping a penny. The atmosphere is infectious and the thousands of items up for auction everyday are enormously diverse– from boxes of Parisian bric-a-brac to some of France's most prized artistry.