Are You Ready To Become A Keyholder?

MessyNessyChic is one of the internet's most valuable resources for travel inspiration, creative reverie and rabbit hole researching.
Our mission is to encourage the explorer, find the unusual, unite the curious…
The best of what we create at Messy Nessy Chic is now growing inside the vault for our Keyholders only. Because secrets are safer with curious minds.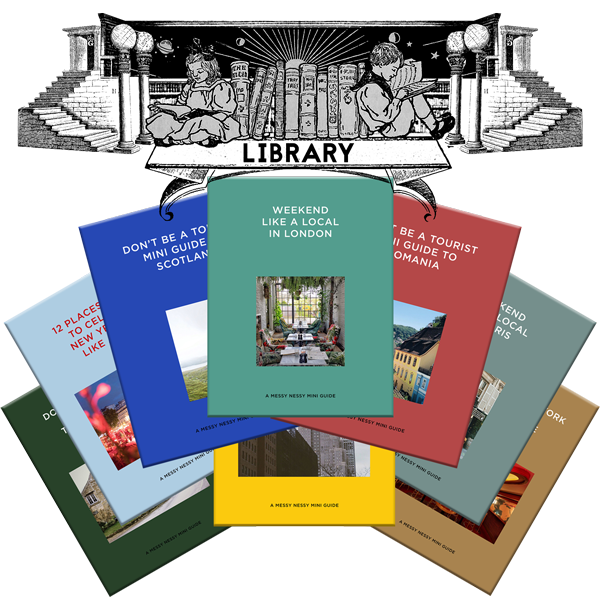 Let Us Be Your Secret Travel Agent
Get immediate access to Messy Nessy Chic's Don't Be A Tourist City Weekend City Guides, Restaurant Guides, DBT Maps Travel eBooks, and more to help you on your quest for unforgettable adventures!
Expanding every month, the Keyholder Vault is home to our best kept secrets and itineraries…
You'll also get a direct line to our personal Travel & Collector's Concierge
Need help planning a weekend itinerary in Paris? Some restaurant recommendations for a remote village in the North Pole? We're here to personally answer all your travel questions and needs. Ask us anything! We're pretty sure we can help make your trip better, away from the madding crowd. We've also launched a new Collector's Concierge, helping you sell (or source) your collectables with a little extra confidence.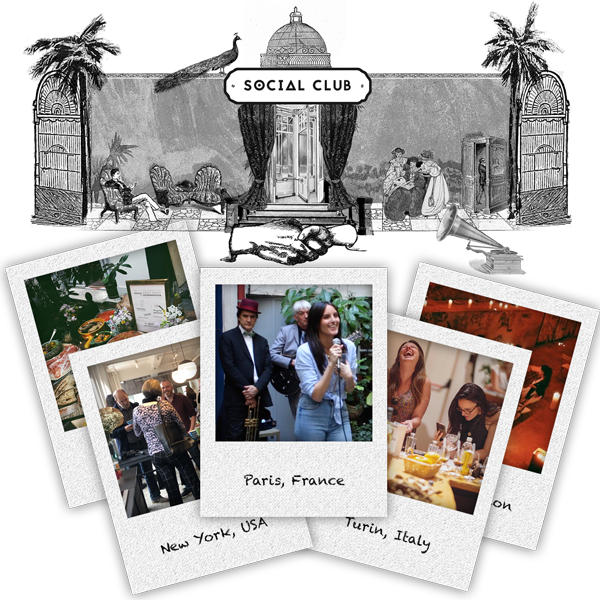 Join our Social Club
As we travel we love meeting with likeminded explorers, collectors, flâneurs, detectives, time travellers and curious minds…
We endeavour to host at least one Keyholder event per month in our DBT cities, from café meet-ups to movie nights to secret archive visits, but we also open up our diary and keep you informed on the most curious events and "MessyNessy" happenings around town every season. Will you be there?
Become a Messy Nessy Ambassador
Get instant access to our secret online ambassador's lounge where we sit around the virtual campfire and exchange stories and travel advice, sift through niche topics and share valuable resources. Get reports from the MessyNessy HQ first, play a part in our editorial Lab and always find a seat waiting for you at the MNC ambassador's lounge …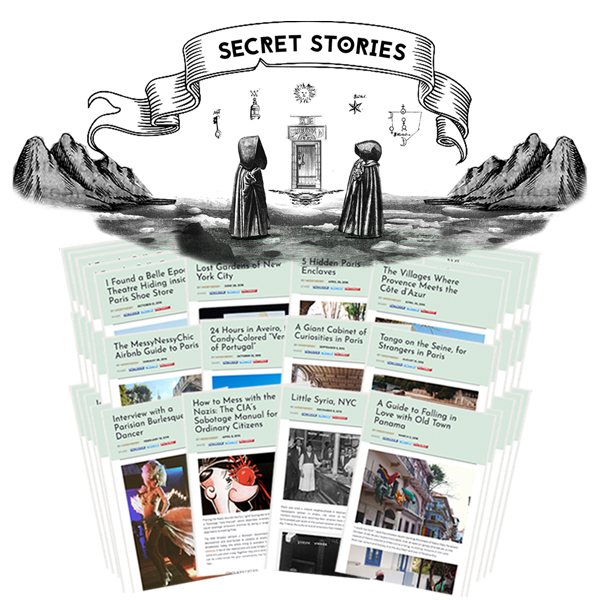 Reawaken your curiosity and Unlock Secret Stories from the Vault
Keyholders will have premium, unlimited access to a realm of secret content by Messy Nessy Chic, made just for Keyholders.


We are now going above and beyond to find stories and inspiration exclusively for keyholders. Feed your imagination, inspire your next project, and get lost in our endless archive as you explore ad-free articles and video content reserved for Keyholders that you won't find anywhere else.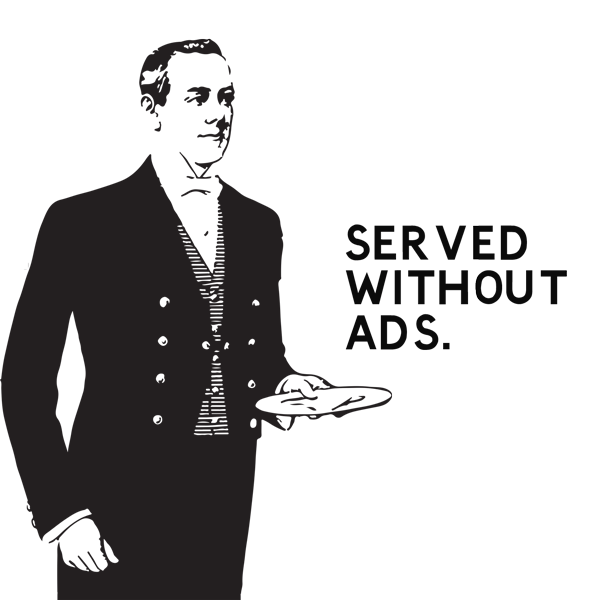 An Undisturbed Reading Room: Never be bothered by Ads Again
You asked, we delivered, As a Keyholder, you will enjoy the ultimate online reading room– without the distractions of banner advertisements, view-obstructing pop-ups and unwanted noise from the world wide web. Never let ugly advertisements again get in the way of a beautiful story again. Just pure, uninterrupted MNC goodness!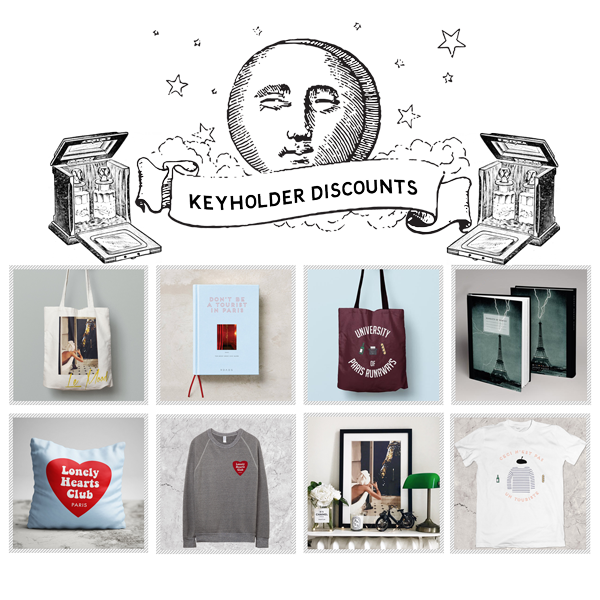 15% off all MessyNessy Books, Gear & Gifts (Forever)
As a Keyholder, you will have immediate and ongoing discounts to every product, book, or print that we release!
In other words, every time you purchase something from our shop, your Keyholder discount is paying for your membership. And don't forget, we have some great new releases coming up that you're going to want to get your hands on.

Are You Ready To Become A Keyholder?
For the same price of say – a Salted Caramel Mocha – Keyholders will receive full, unlimited access to The Vault.

Unlock all of the Keyholder benefits for only $4.99 per month (which you can cancel at any time – no questions asked)!
Commission your next adventure, guarantee your next discovery, safeguard the source that inspires your next project – for the price of grabbing an extra coffee per month (served with the most delicious inspiration and soul-nourishing stories).
With our upcoming books, new product releases, and amazing events, you will quickly make back your investment in discounts and pure enjoyment – it's a wise but modest investment.
Looking forward to seeing you on the inside…
Become a Keyholder now!
Monthly
Pay as you go and cancel anytime
Yearly
20% off the monthly price
Buy for someone
Gift the subscription to a loved one
Still wondering why the change?
In order to keep our light burning brightly, your trust and support in the endeavours of Messy Nessy Chic really matter. Becoming a Keyholder not only safeguards our ability to seek out precious experiences and valuable creative inspiration, but allows us to go above and beyond for you. The Vault will open up a new realm of tailor-made content, deliver inspiration that's ahead of the curve and connect this community in exciting new ways to come.
MessyNessyChic.com shall remain open to visitors, but it's time I kept our most sought-after secrets in a less obvious hiding place. Thank you for your unwavering curiosity.
Yours faithfully, Nessy (Founder, Editor, Janitor of Messy Nessy Chic)