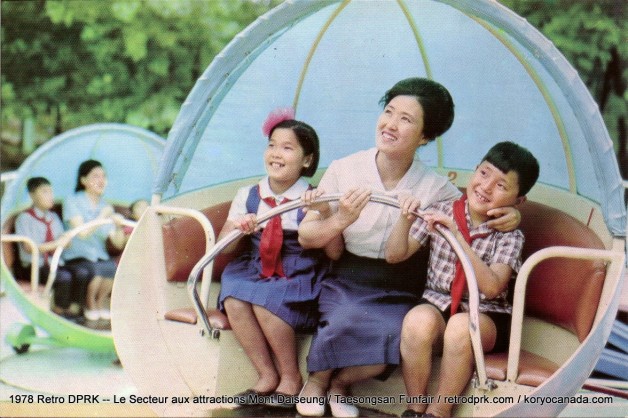 The Democratic People's Republic of Korea is probably one of the most fascinating places on Earth, mostly because we know so little about what really goes on over there. What we do know is only what they want to show us.
I've come across these rare archives of retro postcards and what looks like tourist brochures from the "People's Paradise", thanks to Christopher Graper who works with one the few tour companies in the world that take tourists into North Korea. As tour leader and Canadian rep for Koryo tours since 2008, over time Christopher has curated his personal project Retro DPRK, a collection of artifacts from an era when virtually no foreigners were allowed entry to North Korea except for communist allies. Uncovering distant memories from before the collapse of the USSR and scattered tourist snapshots, Retro DPRK endeavors to capture the lost memories of the DPRK — Souvenirs of the "People's Paradise".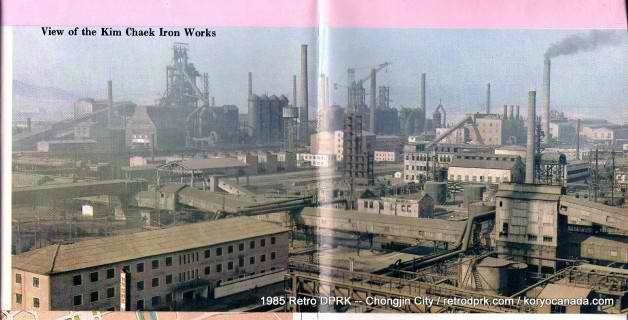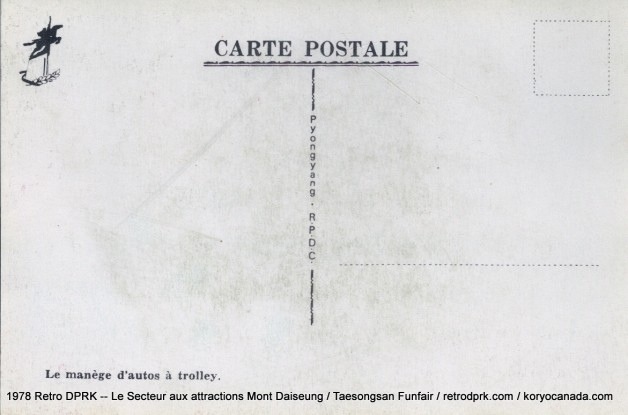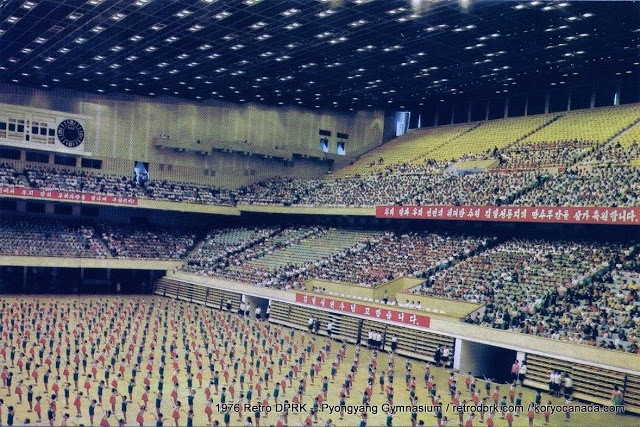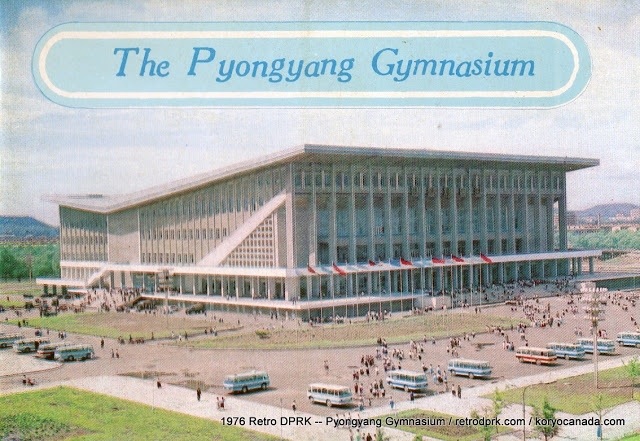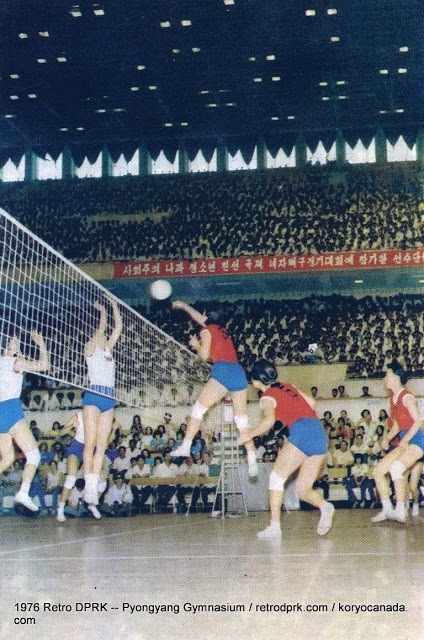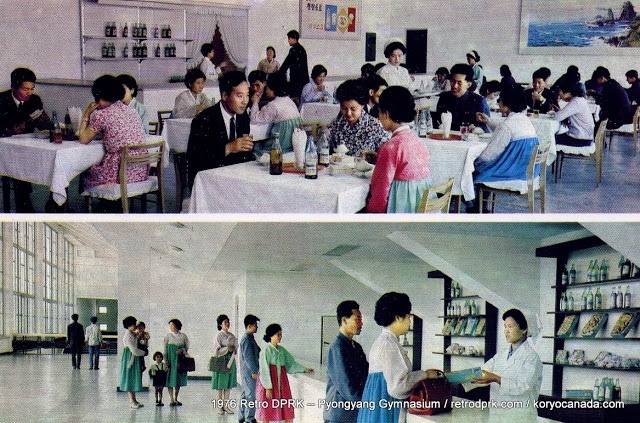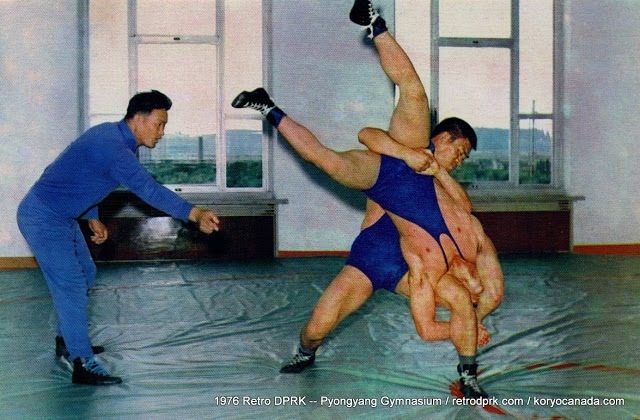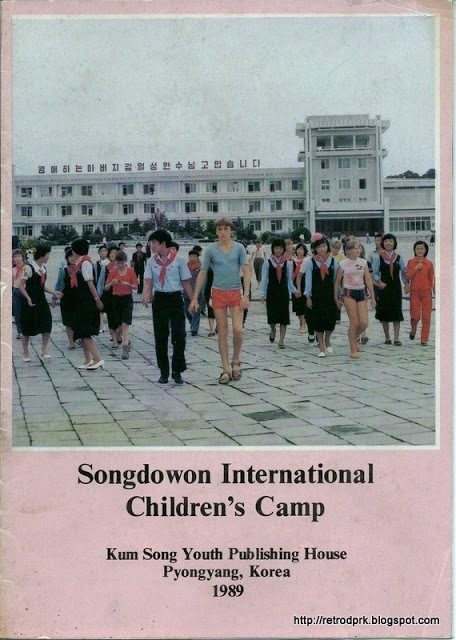 You can be sure the only kids allowed to go camping in North Korea were the children of the USSR and other communist allies.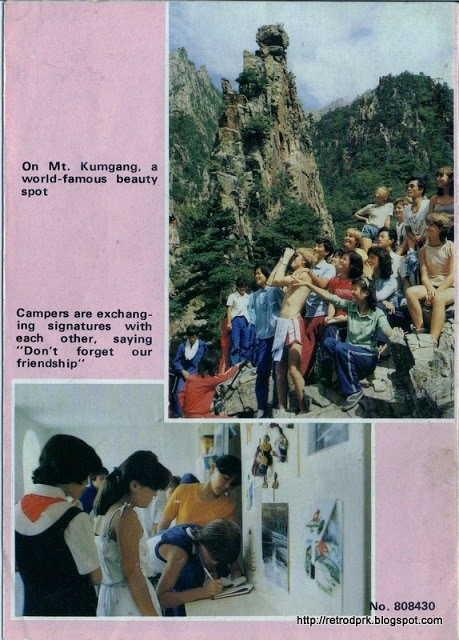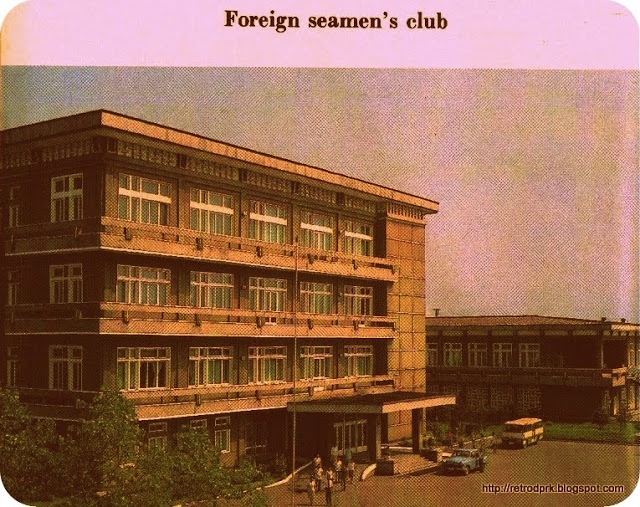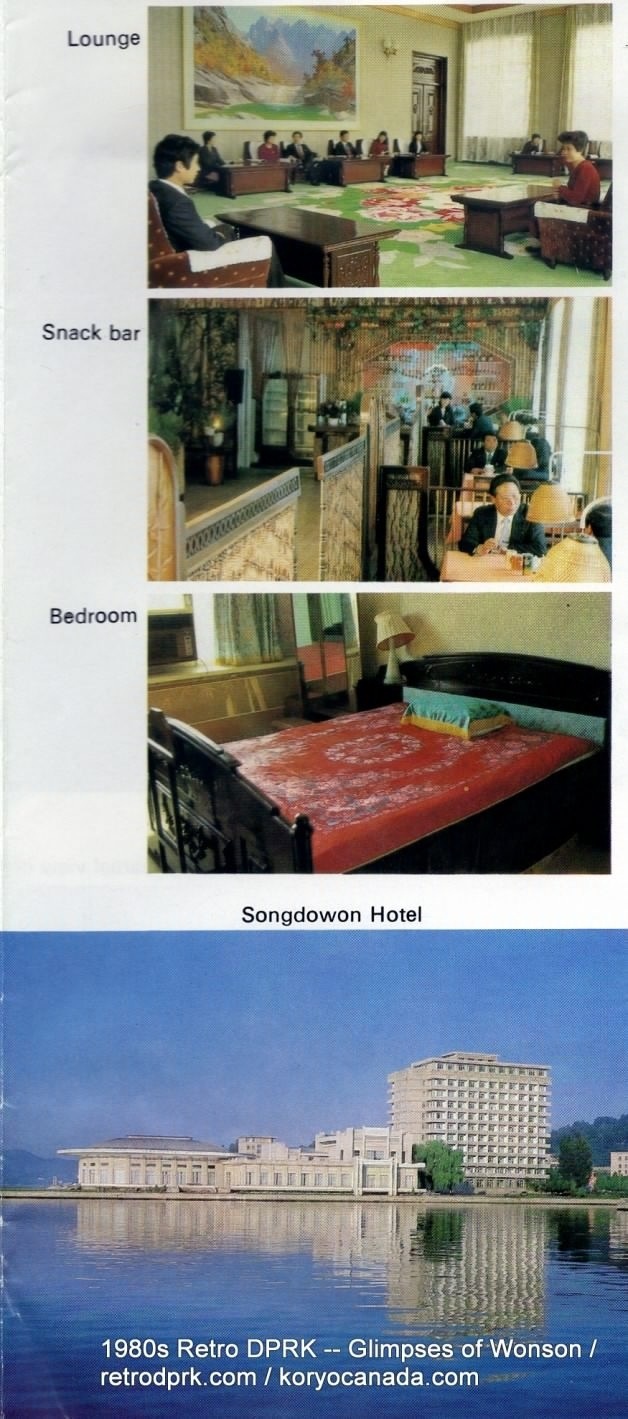 I personally have a weird and pretty strong desire to go and check out North Korea myself one day, so I got to poking around this Koryo Tours website and found a few sections of the FAQ section rather interesting…
Can we go anywhere we want?
There are many restrictions on the movements of foreign visitors to DPRK. You basically have to be accompanied wherever you go (apart from if you just have a stroll around near the hotel) and much of the country is off limits even to NGOs and diplomats.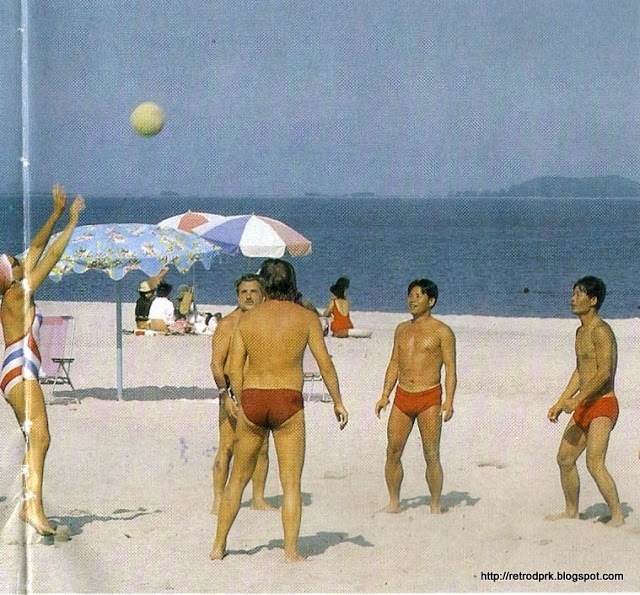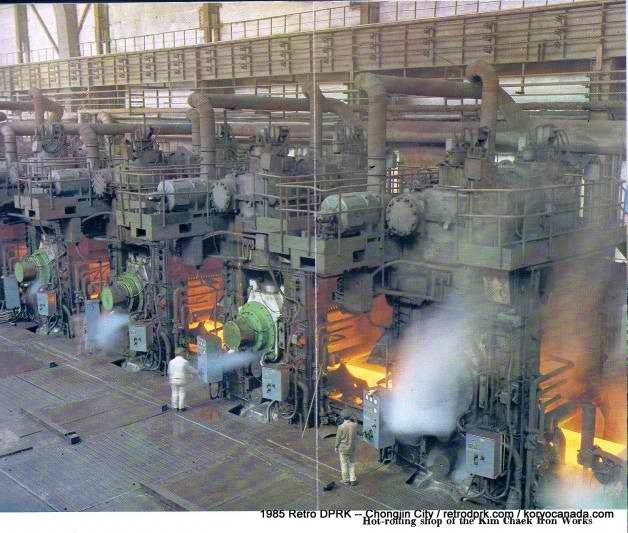 Can I take pictures/video?
There are many restriction on photography that have to be obeyed in DPRK, however you can take pictures of most things and everyone who visits always takes many more pictures than they think they will (extra digital memory cards and sticks are NOT available in DPRK so be sure to take plenty of those). The Koreans do not examine your film or force you to develop the films you have taken (although the customs officials at Sinuiju may ask to see your pictures). Video cameras are generally prohibited but can be taken on some occasions, again restrictions as to their use do apply but nothing that prevents the trip to DPRK being accurately recorded in film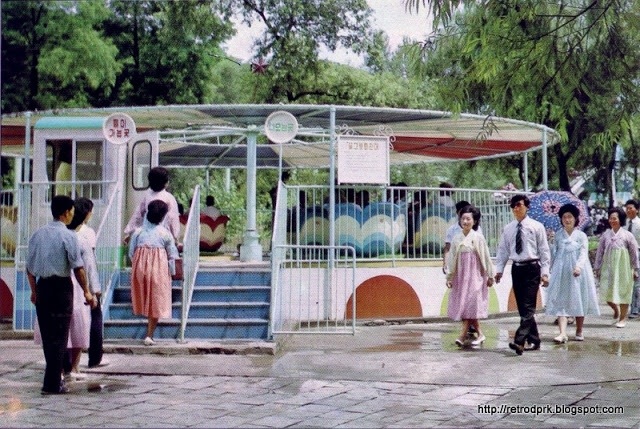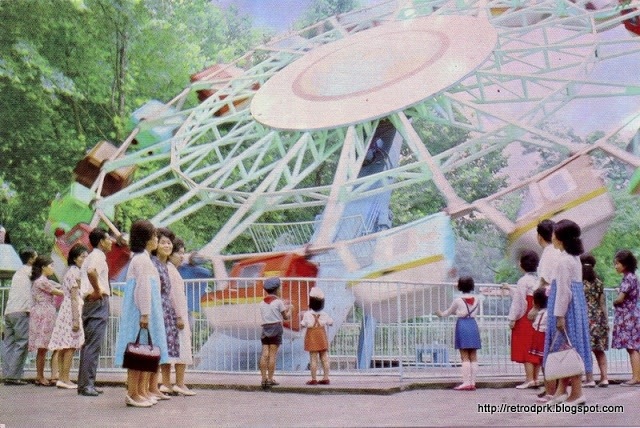 Can we talk to local people?
Contact with local people is possible but is difficult for several reasons; the main reason is the language barrier (foreign languages are not widely spoken in DPRK) and other reasons are that the people are generally very wary of foreigners and also are very shy (and careful with drawing attention to themselves). You are free to attempt a dialogue with a local but do not be surprised if they are not interested in talking to you, however it can be very rewarding when you do manage to make some human contact…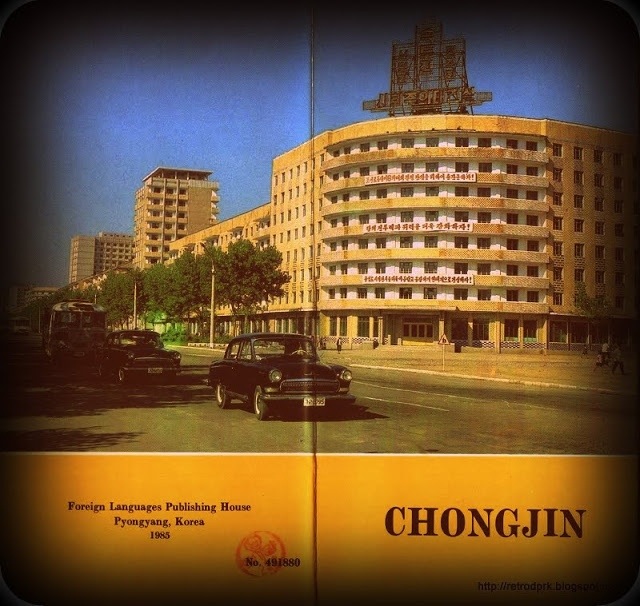 What is the food like…and how is the food situation in North Korea?
Although the deepest famine situation has been largely relieved it is far from a culinary land of plenty. However as a visitor and guest in the DPRK you will be well fed with 3 meals a day including meat and fish. The food in DPRK is far from fantastic but is not too bad – some meals are very good and some are just good enough*.
*Just to put things in perspective, a journalist for Vice magazine, Alex Hoban, who managed to get into North Korea remembers a meal he had there "that looked like a braised piece of baby wrist, served up medium rare. Just how I like it. Not sure what the garnish was, but it smelled like tears." On why the food in North Korea is really so bad, Alex speculates it has something to do with the late leader's love for cinema. "Kim Jon Il's masterplan involved diverting considerable amounts of humanitarian aid into making films that used big scary monsters to tell the good Korean people they weren't hungry, instead of spending all that crystal meth cash on actually feeding them."
Food for thought.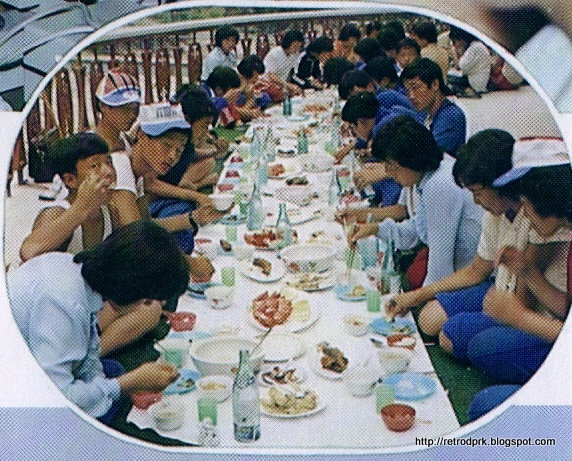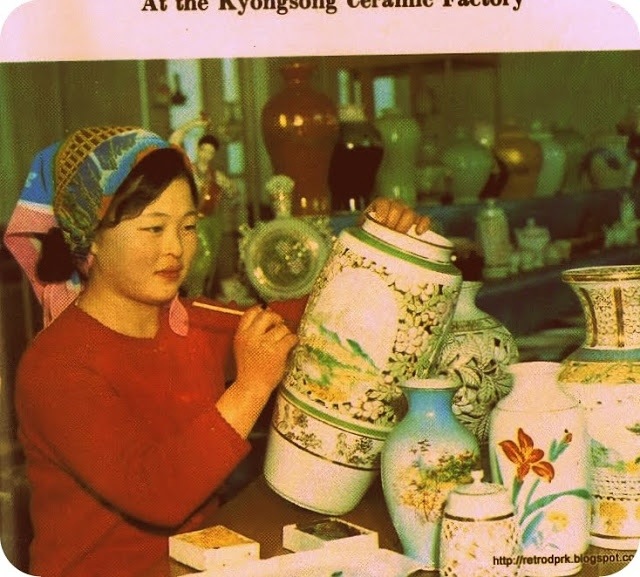 Your Democratic People's Republic of Korea adventure starts here! Explore the Koryo Tours website.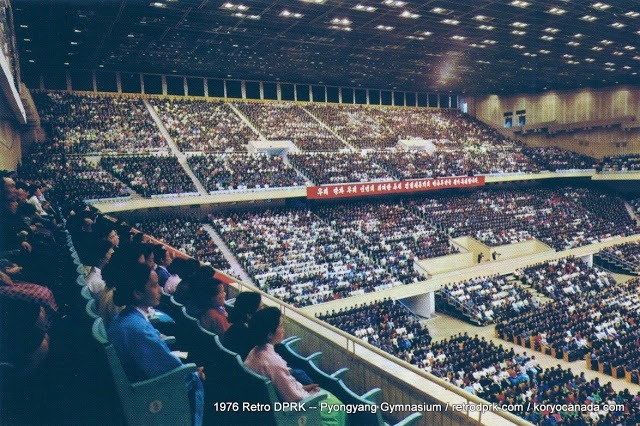 If by now you're still wondering what's the big deal with these retro postcards and souvenirs, you're going to need a crash course on North Korea. If you have not seen it already, I'm going to have to insist you set aside under an hour to watch the three-part Vice Guide to North Korea and blow your mind.
Part One: 
Part Two:
Part Three: 
Sources: Retro DPRK, Koryo Tours, Vice