1. The Spaceship Palaces of Bolivia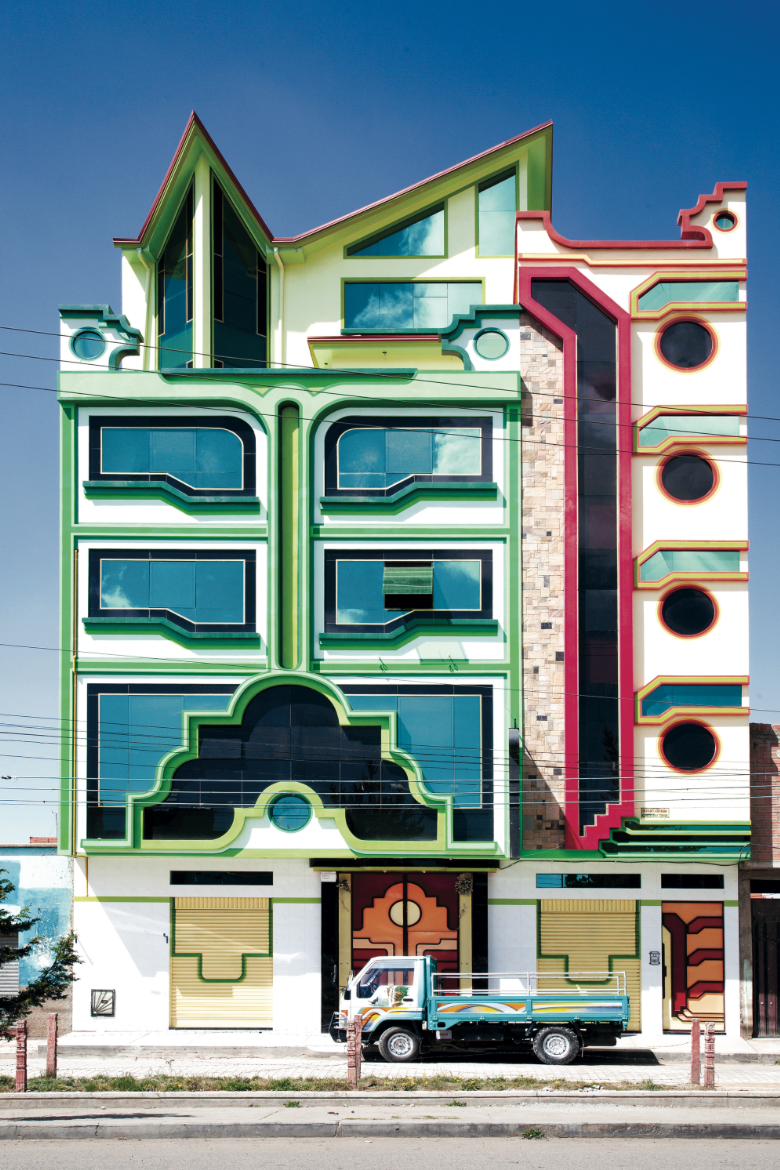 Freddy Mamani Silvestre is known as the "King of Andean Architecture," and he has built dozens of houses boasting bright colors and patterned motifs that originate in indigenous art and architecture. His architectural work in the fast-developing city of El Alto is one element of broader cultural changes that have happened in Bolivia since they elected indigenous president Evo Morales in 2006. The 36 indigenous cultures that represent almost 2/3 of the population are now becoming more prominent in Bolivia, and the wild so-called "spaceship architecture" is an easy symbol for the rise of these native peoples.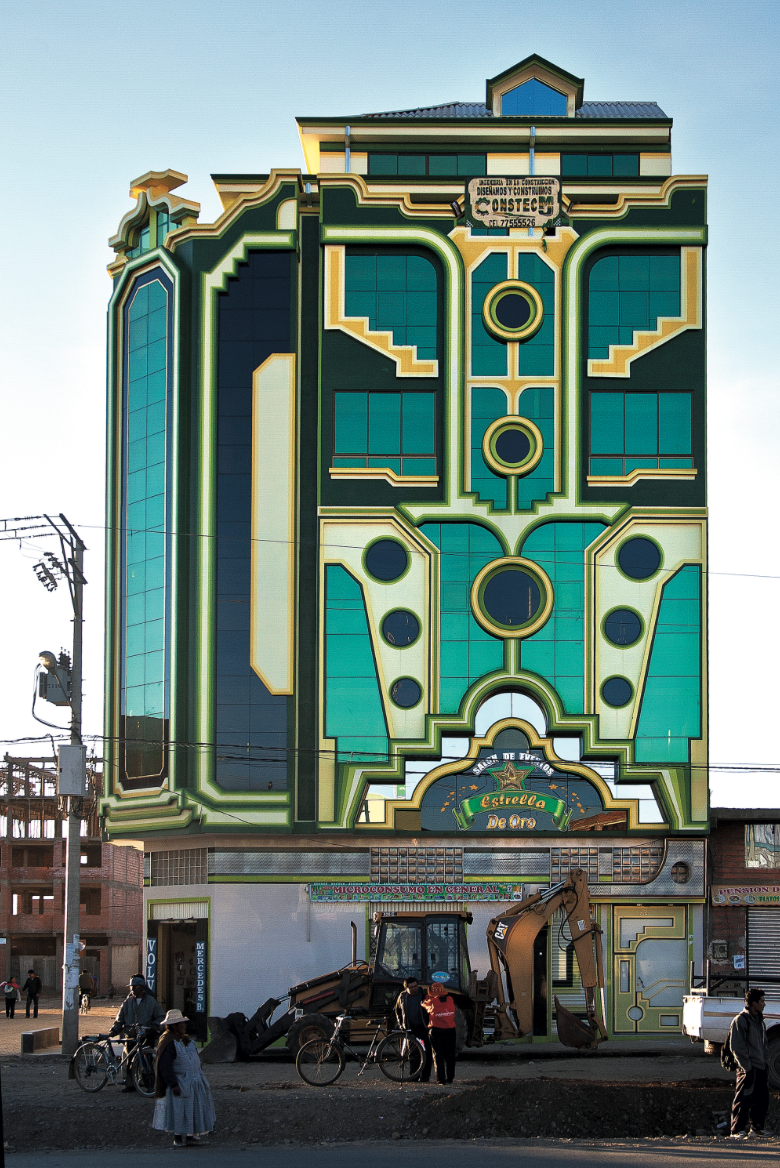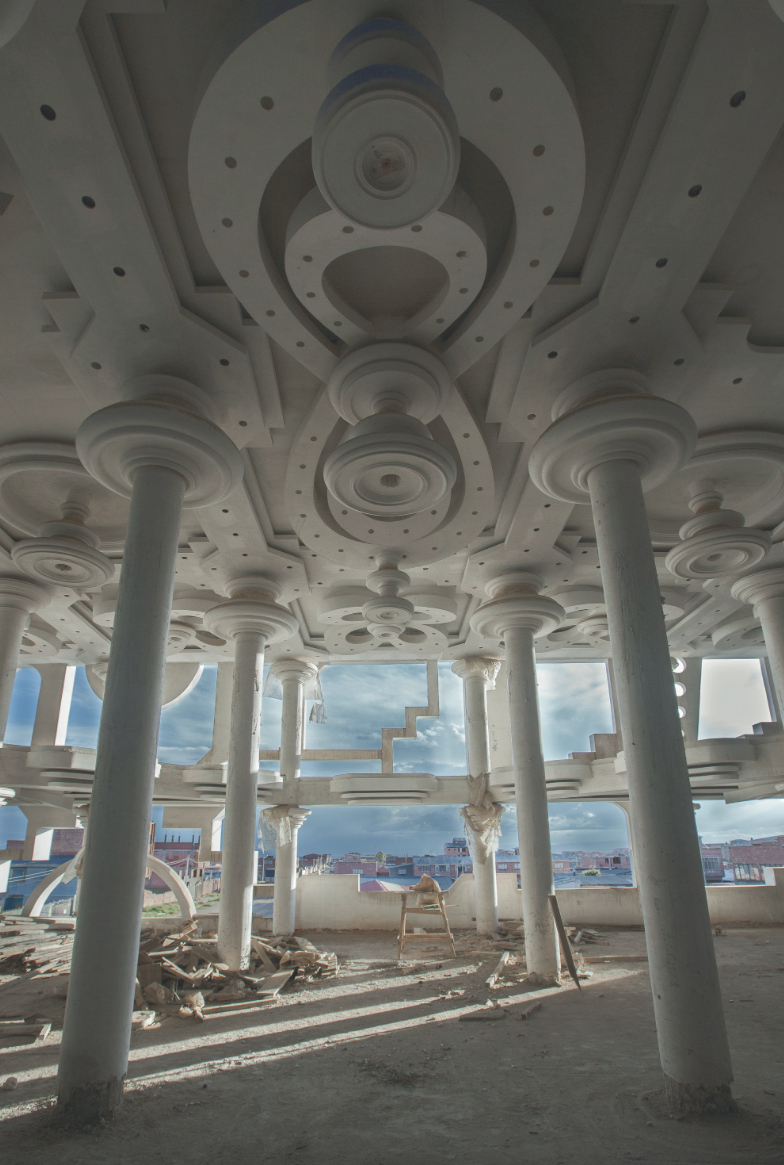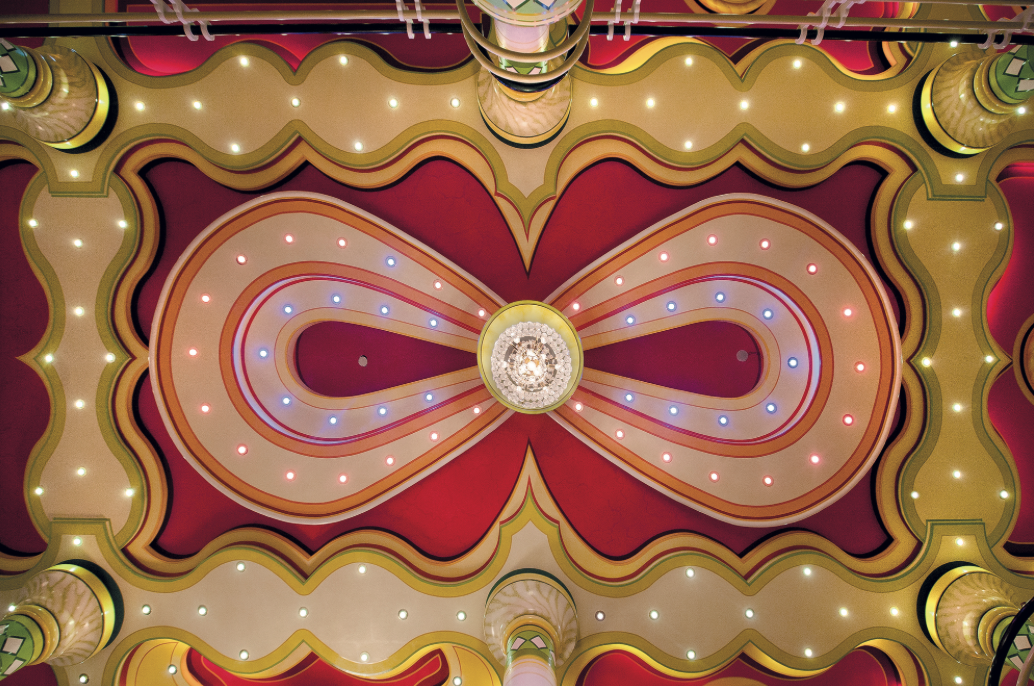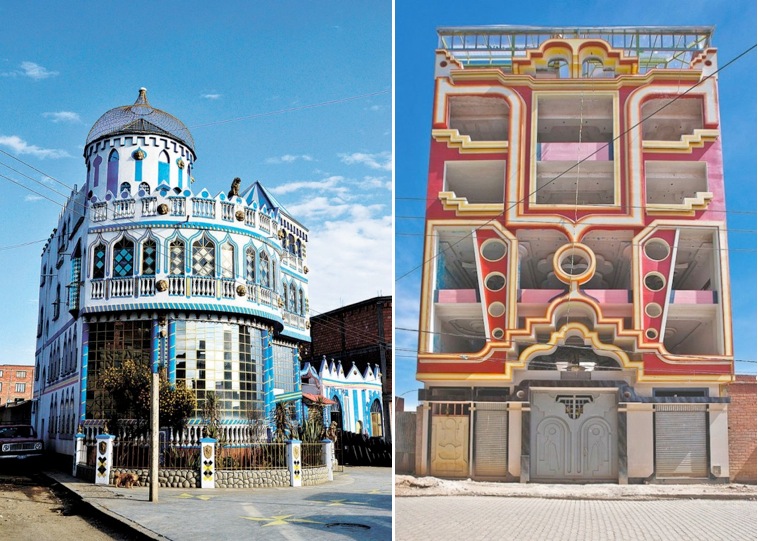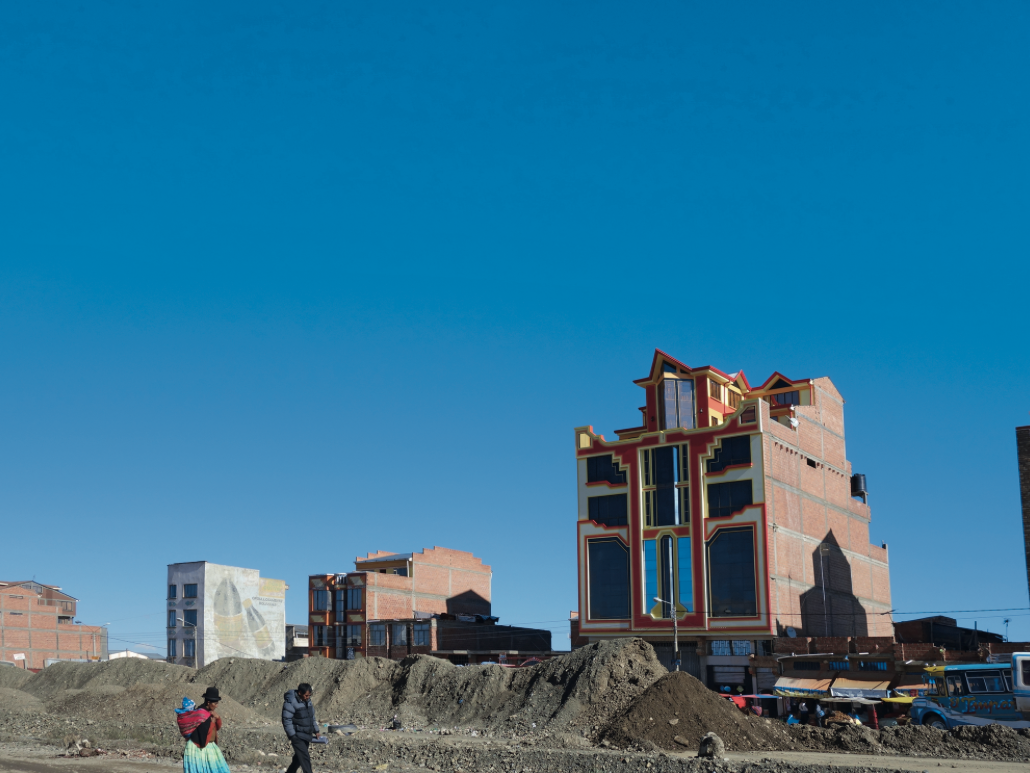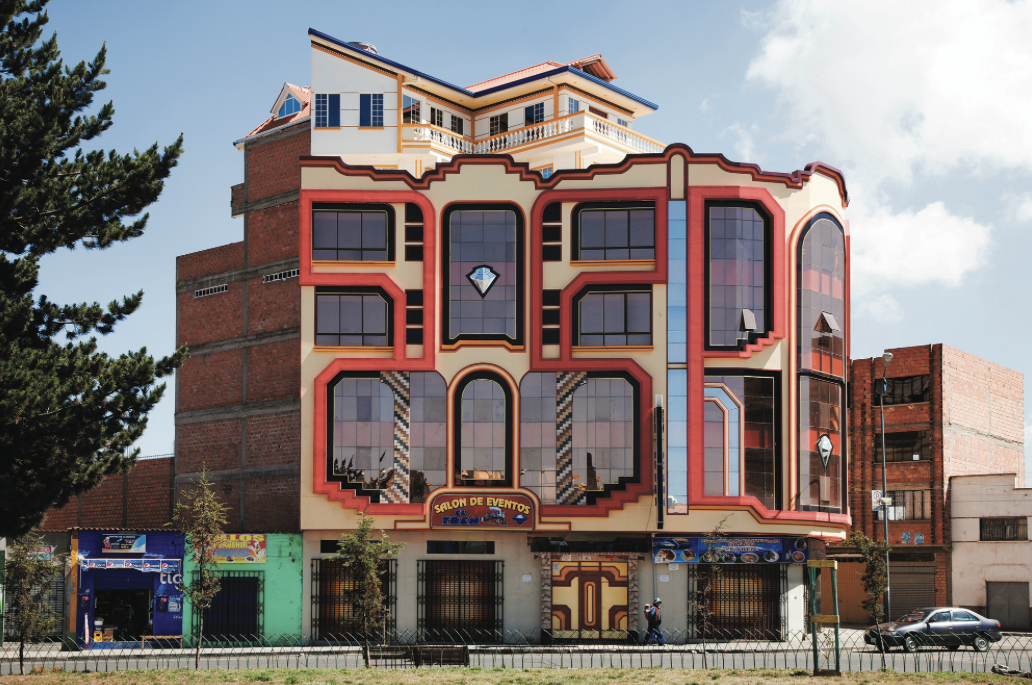 Found via Architizer.
2. The Vintage Menu Collection at the Los Angeles Public Library



A database of menus stored in the Rare Book Room of the Central Library. The collection is online here.
3. A French Archive of Typography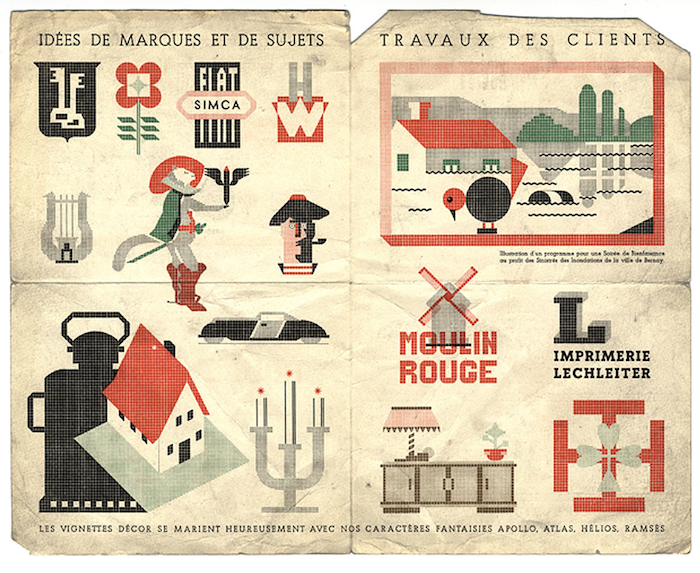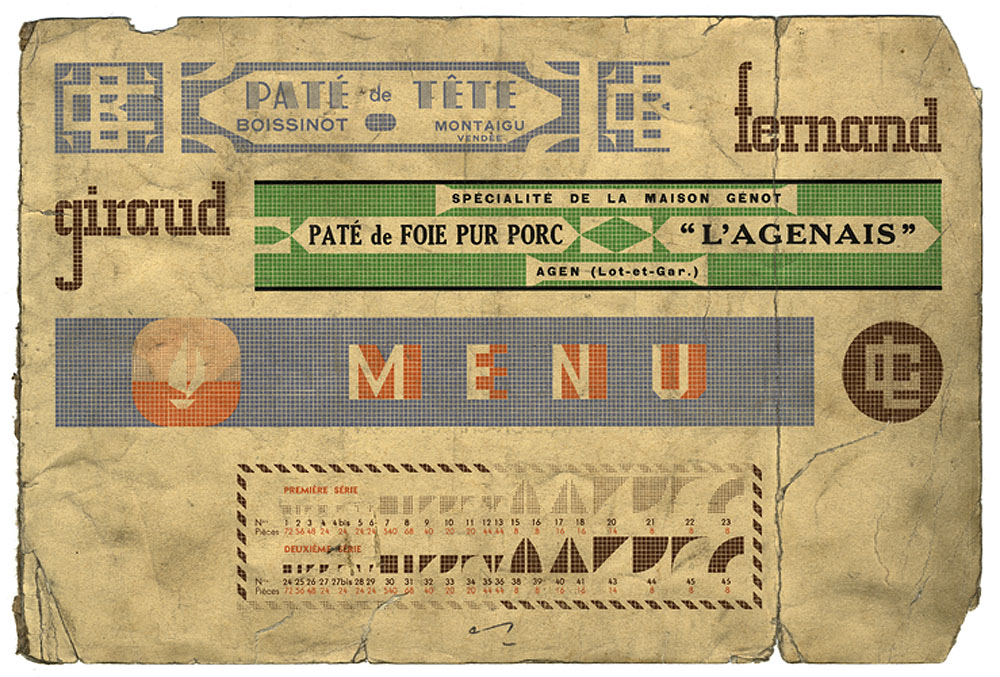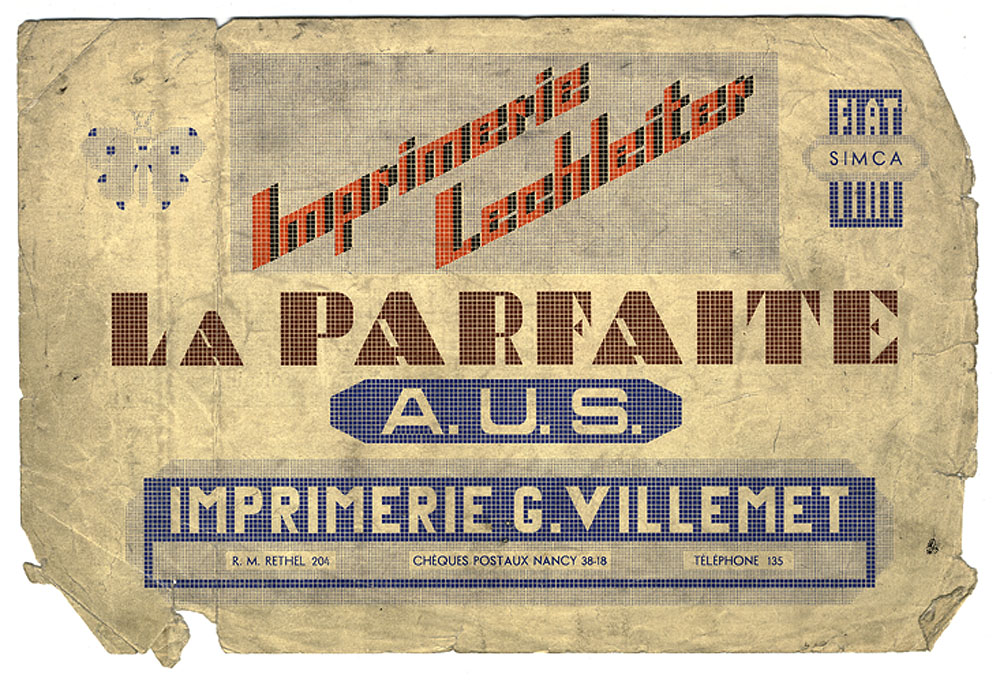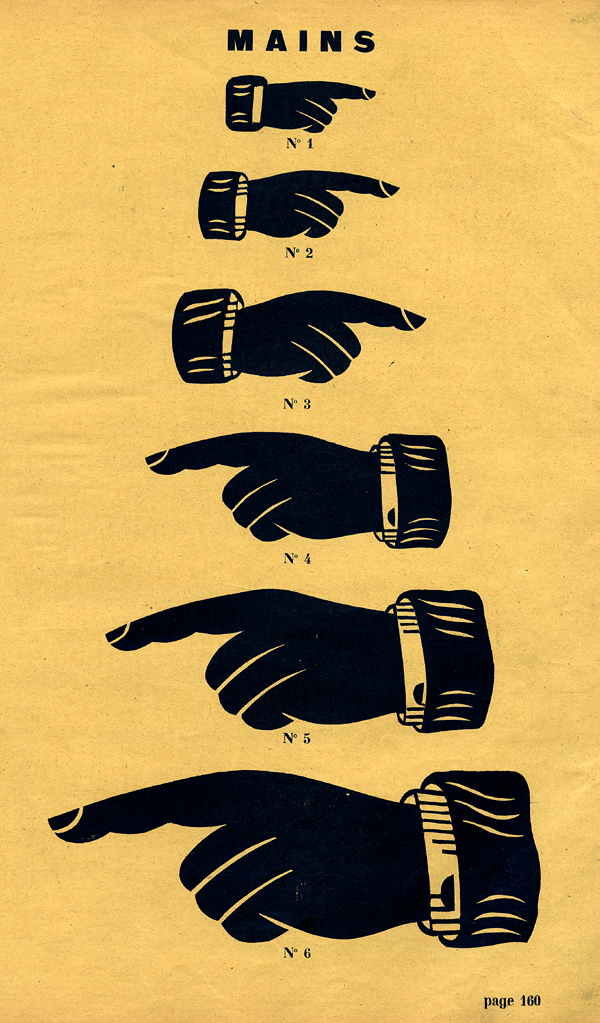 The entire museum's archive is online here.
4. "The Summer Garden" by Maya Romanoff
A room planned as a complete tie-dyed environment using velvet and silk air sculpture sky. Eighty five yards of velvet, fifty four yards of silk, and thirty four yards of canvas were used. Multifarious Maya, who burst onto the American design scene as a wunderkind in the 1960s "the man who made tie-dye hip for non-hippies." The beautiful book. Multifarious: Maya Romanoff's Grand Canvas showcases the work of the man once known as Multifarious Maya. 
5. These Boots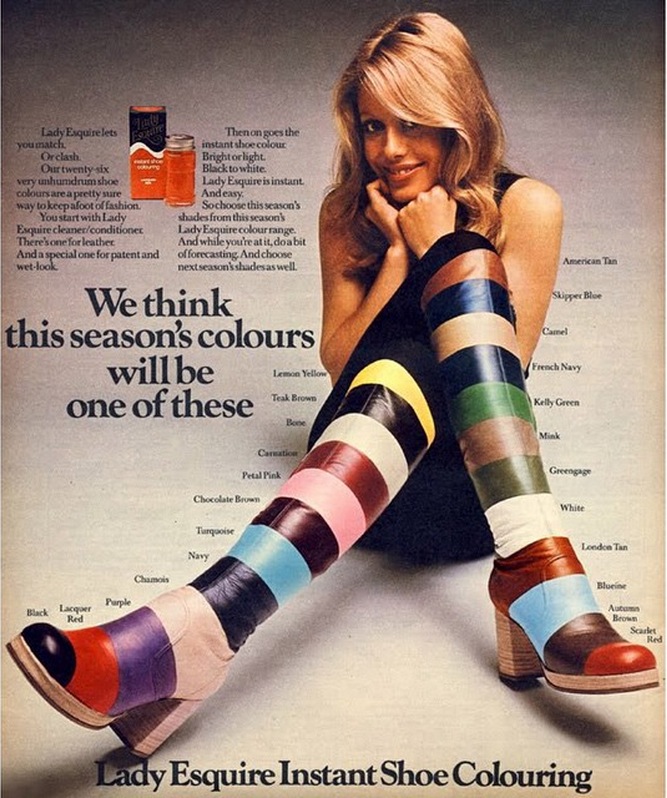 Found on Pinterest.
6. The World's Tallest Tree is Hiding Somewhere In California

The people who discovered it have never revealed its true location, which is somewhere in Humboldt Redwoods State Park. And though it's got a nickname, "Stratosphere Giant," it is no longer the giant. It's been trumped by a tree in another section of another park, Redwood National Park that is 379 feet 4 inches, 10 feet taller than the Giant. It's now called "Hyperion." Once again, no one is telling where the new champ is located.
Found on NPR.
7. An Ice-bound Hotel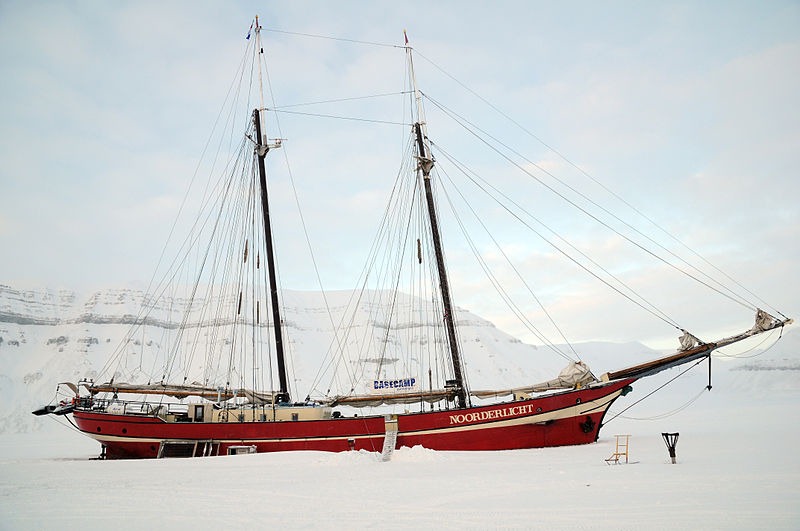 The Noorderlicht (Northern Lights) is a Dutch two-masted schooner that spends the summer taking travellers around the Arctic region, particularly the Norwegian islands of Svalbard, and other remote places in the archipelago searching for wildlife.
Then just before the winter sets in, the Noorderlicht is sailed to Tempelfjorden, a fjord at Spitsbergen, and allowed to freeze in the sea ice where it becomes a unique ice-bound hotel. The ship has 10 cabins that provide accommodation for up to 20 passengers. Two inflatable boats are carried aboard that enables landing and wildlife viewing opportunities in otherwise inaccessible areas.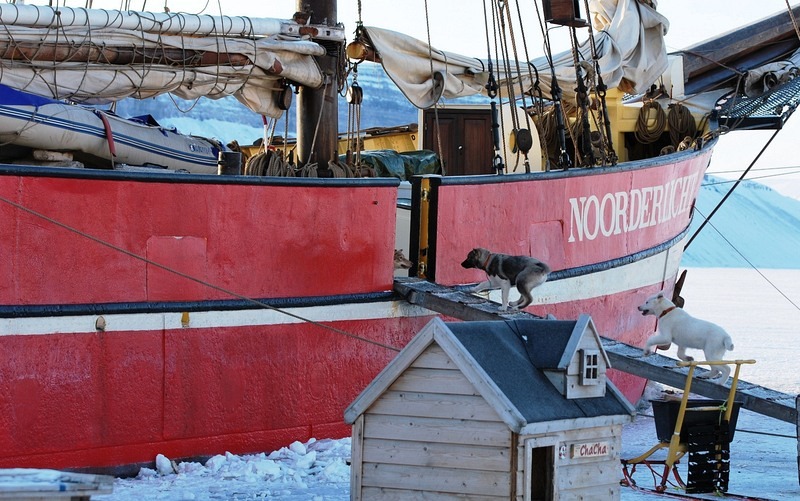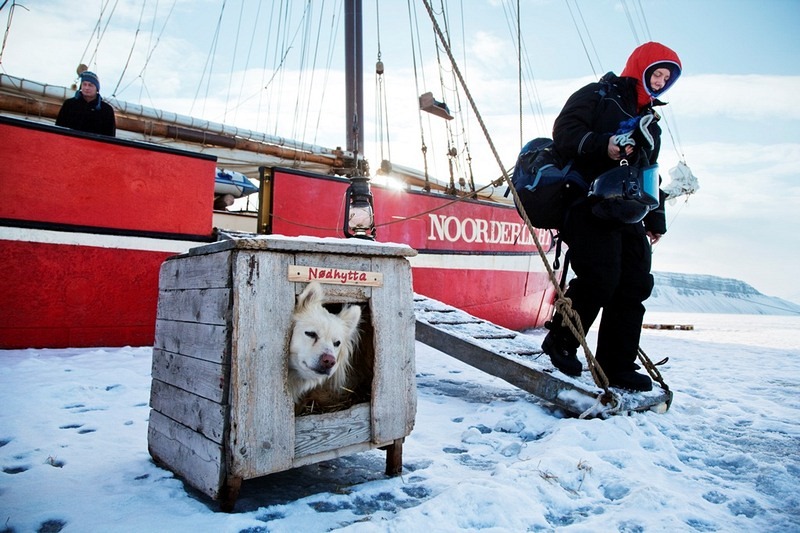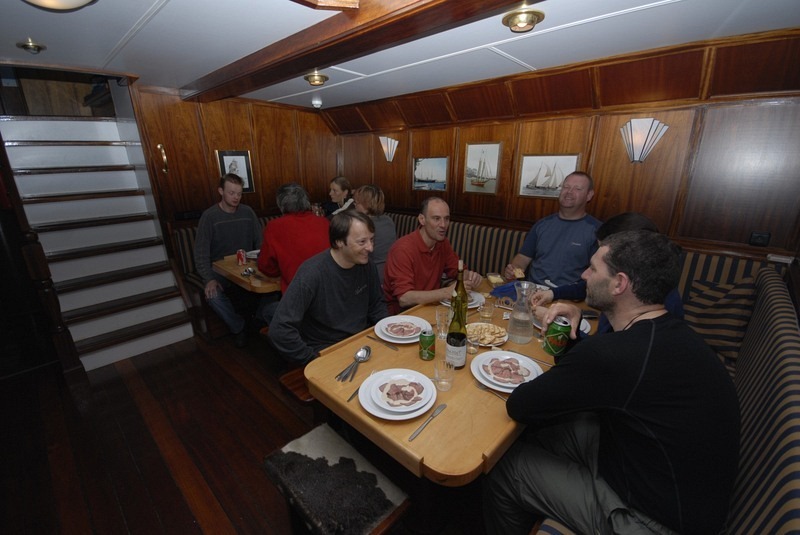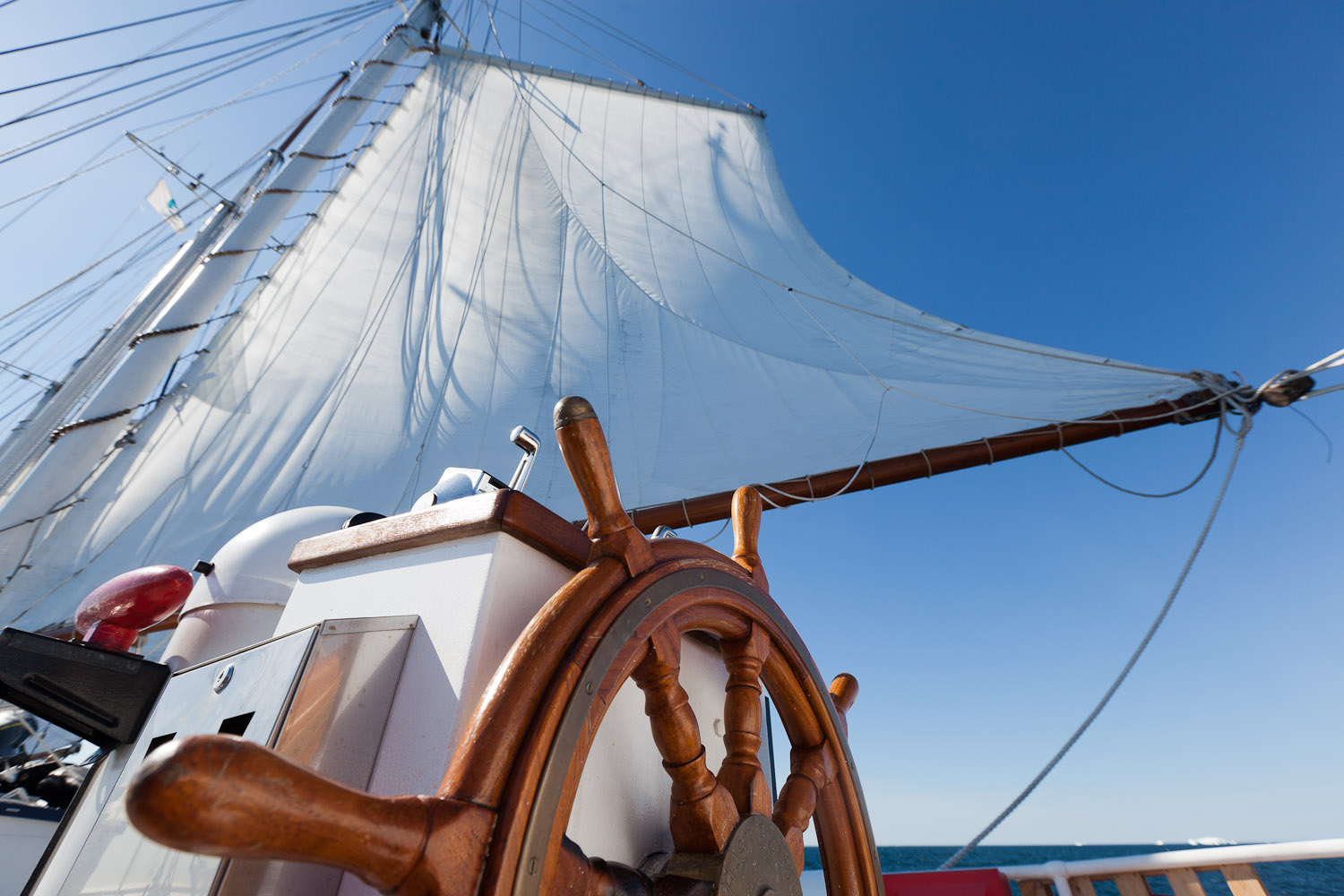 The Noordelicht, found via Presurfer.
8. A 1920s Masonic clubhouse/ hotel Lobby Hidden in an Upper West Side Apartment Building
NY-based movie location scout recently discovered something peculiar tucked behind the typical entrance lobby of an apartment building at 253 W 73rd Street…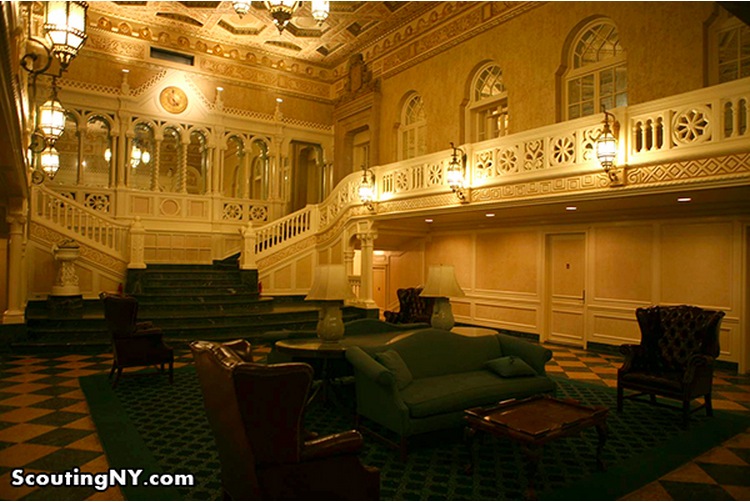 Past the mailbox alcoves inside the Ansonia building, there's a beautifully preserved ornate lobby with an imperial staircase, which leads down from a wrap-around mezzanine balcony level…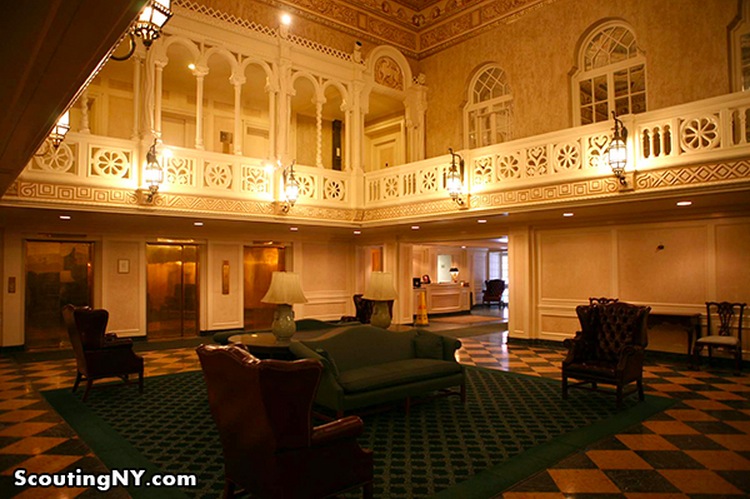 As it turns out, the property was originally built by a group of Freemasons in 1927 known as the Levelers. The first Masonic clubhouse/hotel of its kind in the United States, the Level Club offered its members 225 bedrooms and such state-of-the-art amenities as a fully equipped gym, handball courts, "azure" swimming pool, Turkish baths, a solarium, bowling alleys, a grill, a barber shop, a manicurist, a lounge, dining rooms, a ballroom, an auditorium, a banquet hall, and a roof garden.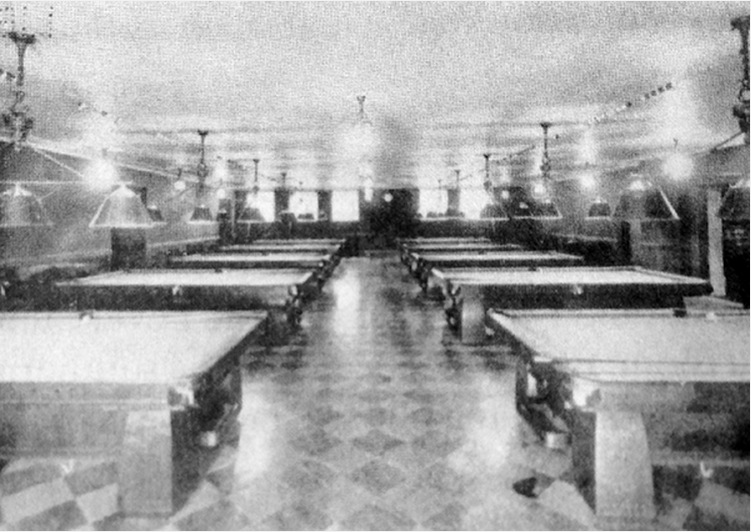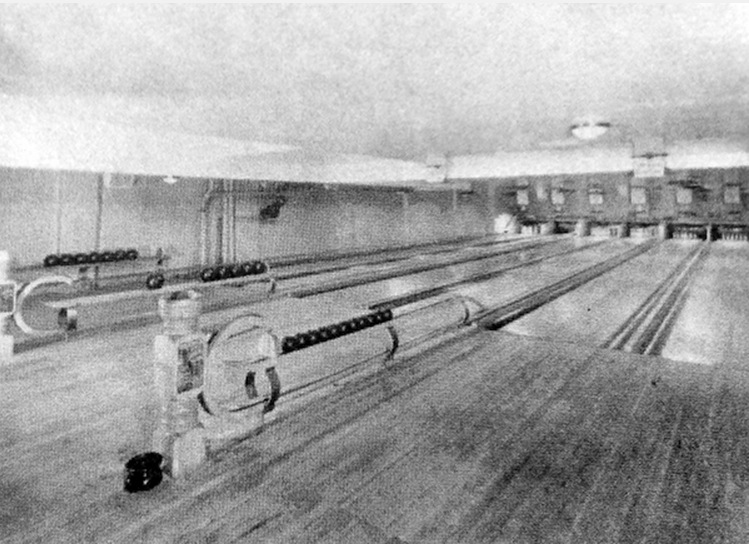 Its origins with the Freemasons explain the building's facade, which, on closer inspection, is absolutely dripping in Masonic symbols and imagery.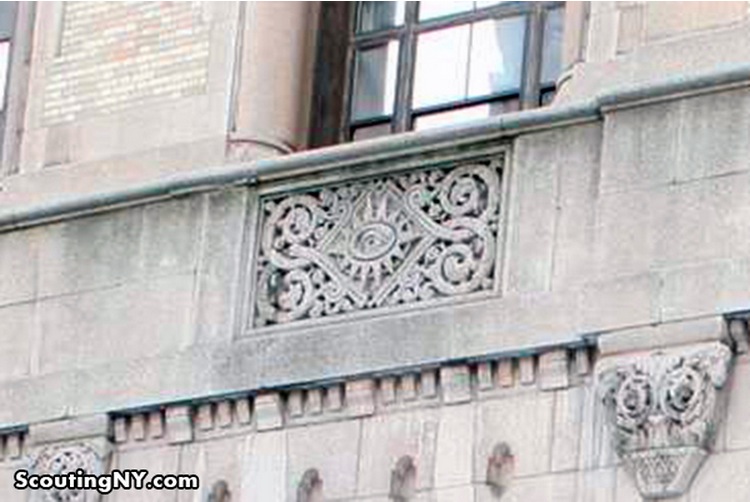 Above the entrance, you'll find the all-seeing eye as well as the square and compasses, an hourglass and an emblem with LC for the Levelers Club.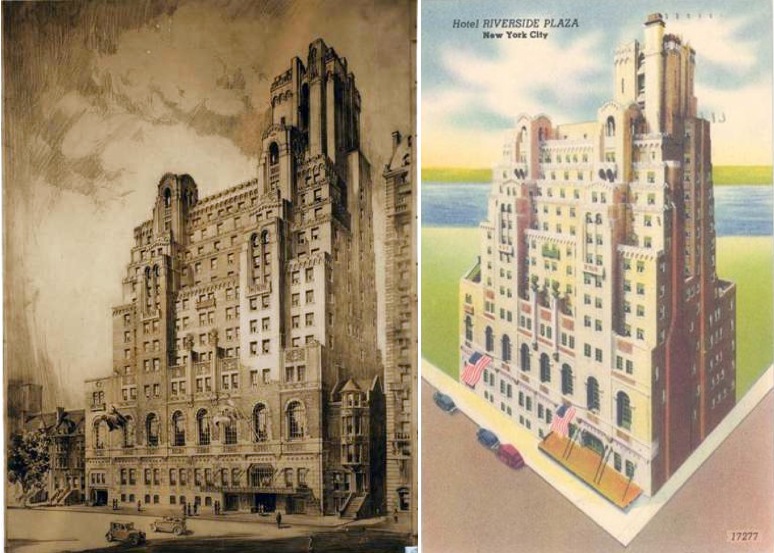 In fact, the Level Club was designed as a "true-to-size rendering of King Solomon's Temple," the only one of its kind in the entire world.
Sadly, the Level Club closed a mere two years after it opened due to the Great Depression.
Originally, there would have also been a cigar department, theater tickets booth, barber shop, check room, shoe polishing service, and phone booths. These mirrored doors once led into the Palm Room, a meeting room decorated with live plants, and the dining rooms.
It later re-opened in the mid-1930s as the Riverside Plaza Hotel, a weekly hotel for men. and by the 1970s, had become a drug and alcohol rehabilitation center operated by Phoenix House. Phoenix House sold it in the mid-80s, and it was turned into an upscale condominium.
Find the fascinating full article on Scouting NY.
9. Borrower's Press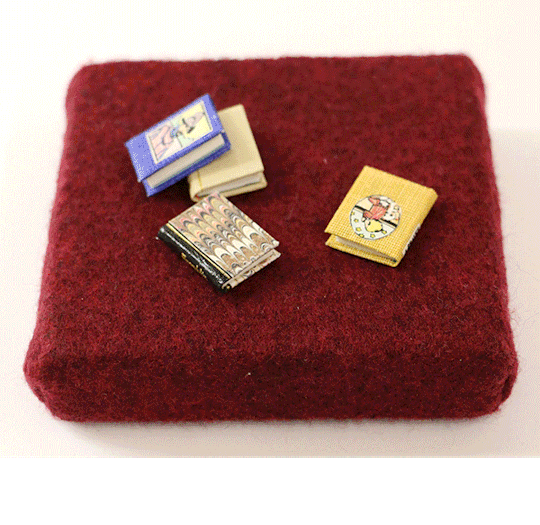 The University of Iowa Library has a collection of rare miniature books published in the 20th century called Borrower's Press.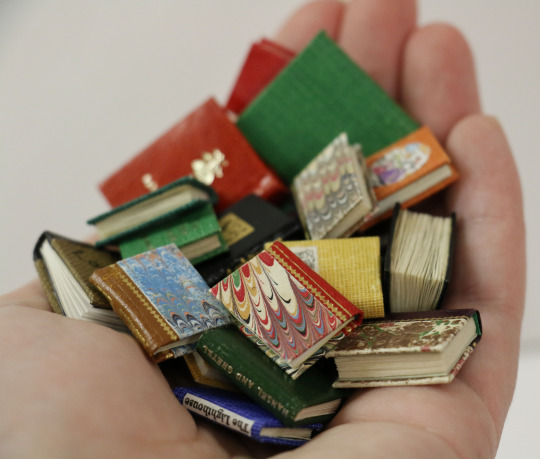 Found via Tumblr.
10. Leonardo DaVinci's To Do List
While travelling, Leonardo kept a small notebook at the ready for notes and sketching. In one of these notebooks, he listed a number of things he wished to accomplish in one week or month in the late 1490s. NPR's Robert Krulwich had it directly translated and illustrated.

Found on NPR.
11. Al Capone's soup kitchen during the Great Depression, Chicago, 1931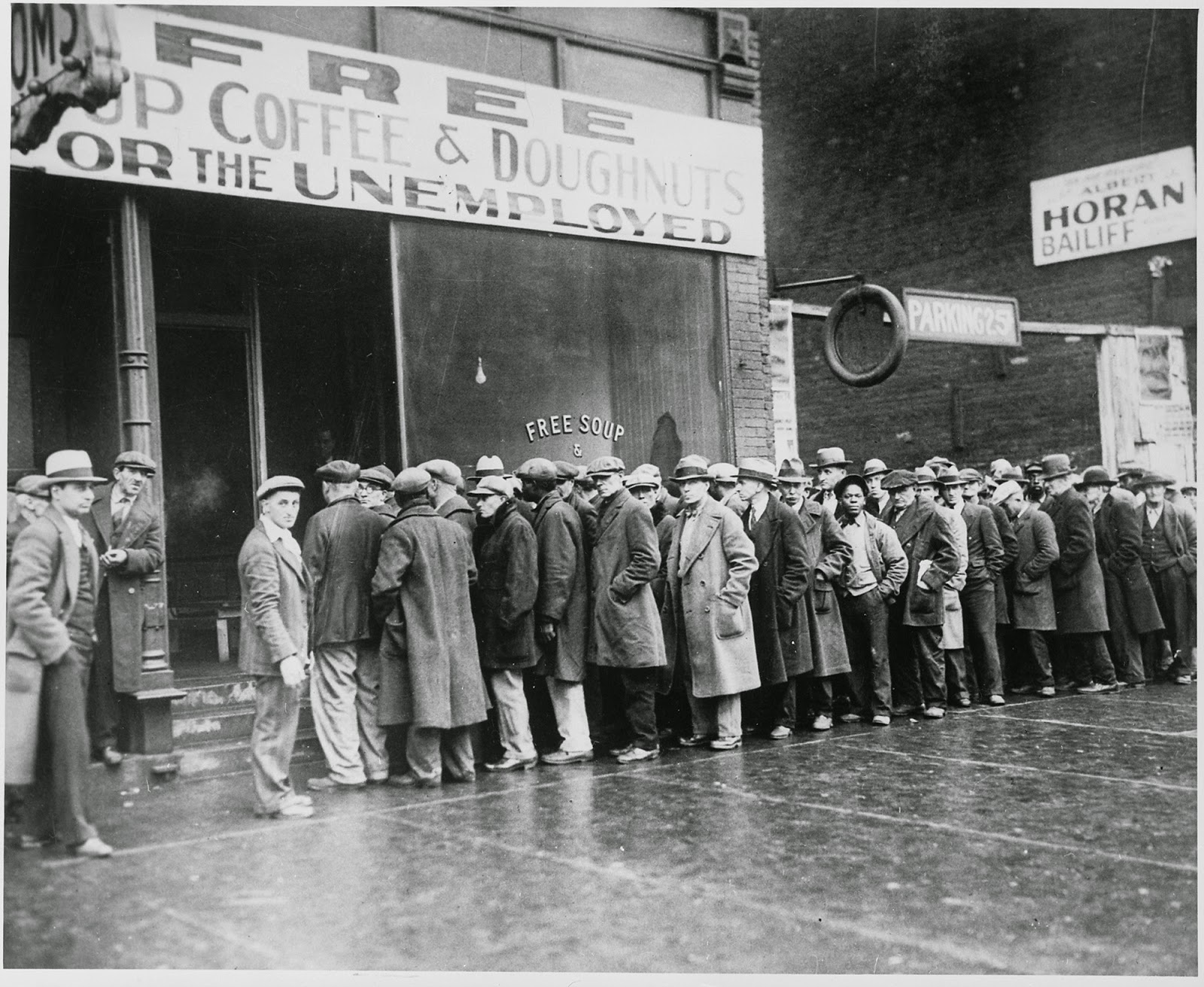 Al Capone started one of the first soup kitchens. The kitchen employed a few people, but fed many more. In fact, preceding the passage of the Social Security Act, "soup kitchens" like the one Al Capone founded, provided the only meals that some unemployed Americans had.
Al Capone's intentions were an effort to clean up his image. "120 000 meals are served by Capone Free Soup Kitchen" the Chicago Tribune headlined on December 1931. Al Capone's soup kitchen became one of the strangest sight Chicagoans had ever seen. An army of ragged, starving men assembled three times a day beside a storefront at 935 South State Street, feasting on the largesse of Al Capone. Toasting his health. Telling the newspapers that Capone was doing more for the poor than the entire US government. He was even offering some of them jobs. Capone milked his good works for all the favorable publicity they were worth. He came down and walked among the men, the wretched of the earth, offering a handshake, a hearty smile, and words of encouragement from the great Al Capone. During November and December, Al Capone's Soup kitchen kept regular hours, serving breakfast, lunch and dinner. Thanksgiving Day 1930 was a particular public relations triumph for Capone. On that day he could boast that he fed more than 5,000 hungry men, women, and children with a hearty beef stew.
The kitchen was demolished in the 50's, but used to be located at the corner of 9th and State St. The site is now a parking lot.
More found on Rare Historical Photos.
12. Harlem Debutante Ball circa 1950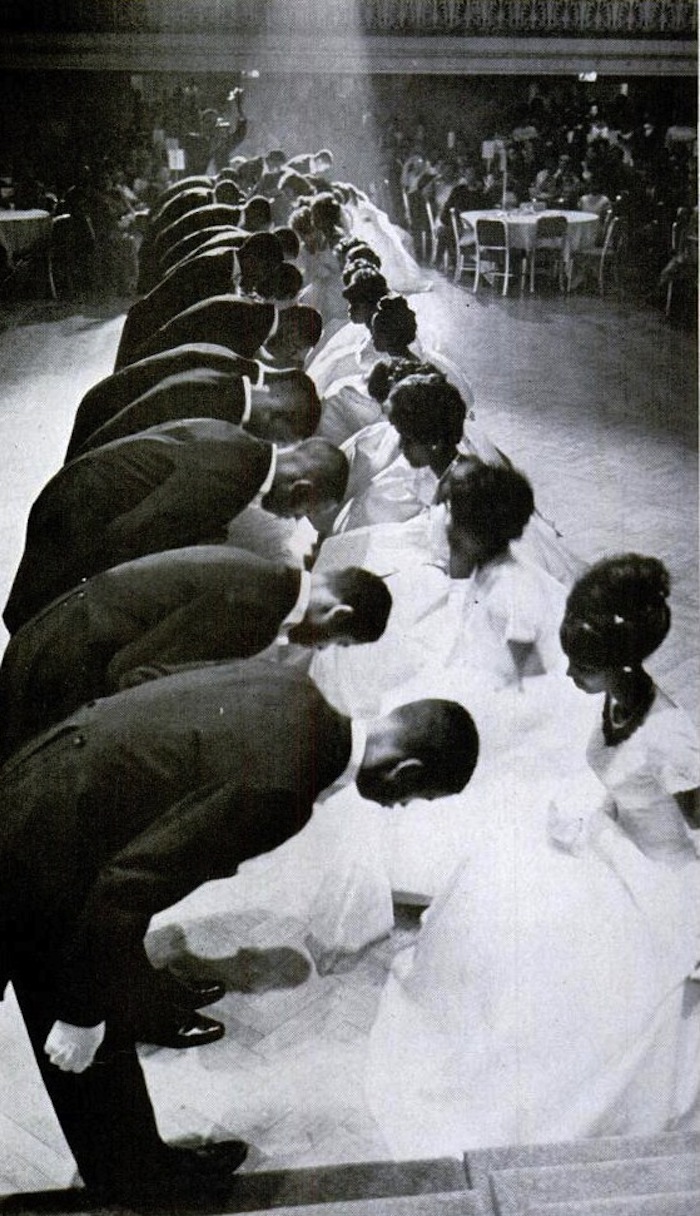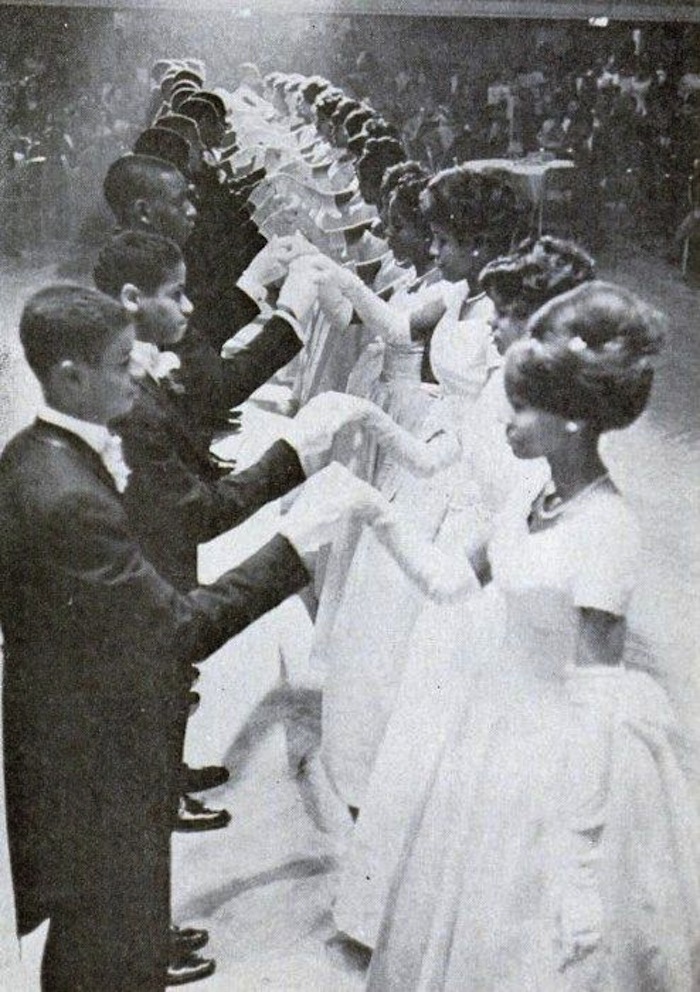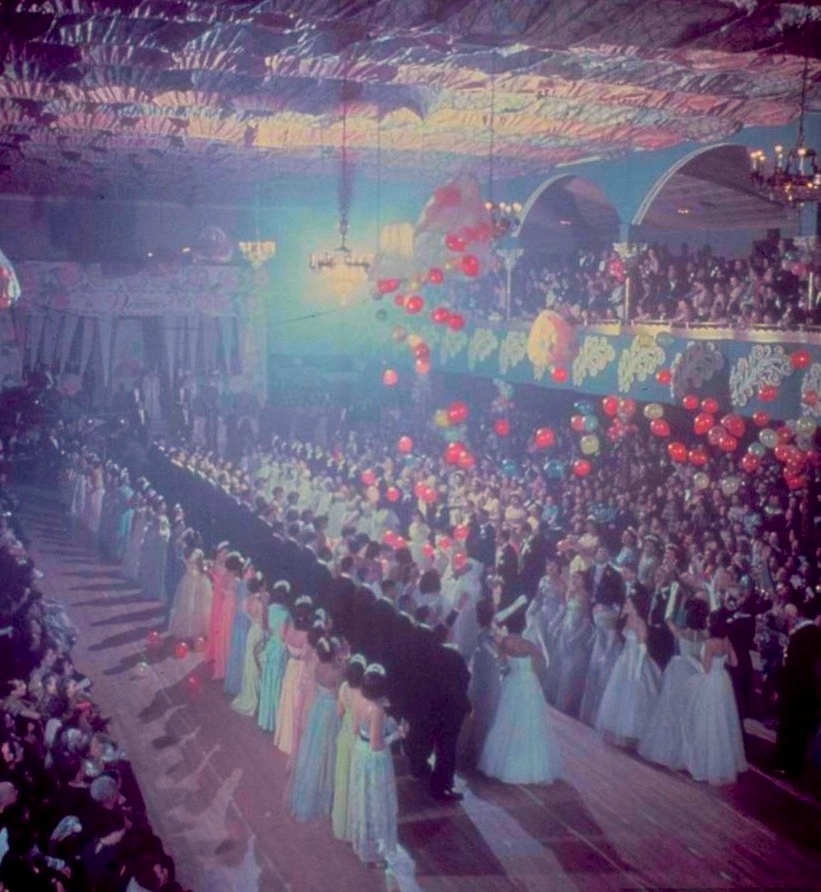 Found via Harlem World Mag and Harlem Bespoke.
13. The Evolution of "Dude" (formerly used to describe shallow, fashion-obsessed dandies)