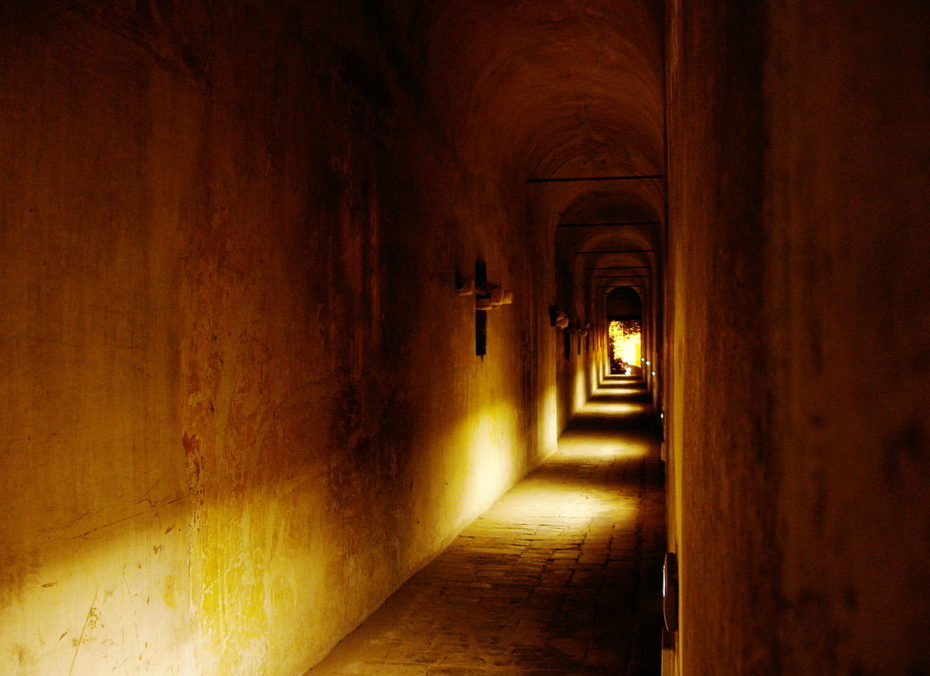 There's no denying that history's juiciest stories often have roots in-between the sheets, and as general rule, whether you were ruler of the kingdom or head of the Catholic church, having multiple lovers still required a serious escape route to avoid any unnecessary embarrassment. Ever intrigued by a secret passageway or a hidden staircase, we've compiled a dirty laundry list of high-profile lovers' tricks…



Marie Antoinette's Private Grotto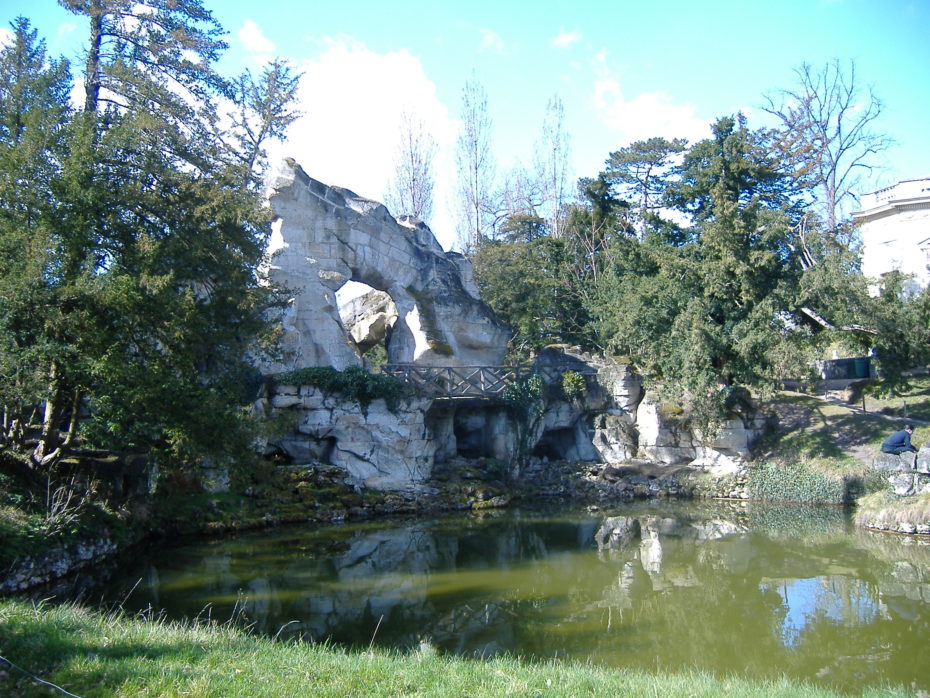 The backyard of Marie Antoinette's mini-chateau at Versailles, the Petit Trianon, was her own eccentric slice of make-believe English countryside. "[It's the] anti-Versailles," explains NY Times journalist Elaine Sciolino, "a smaller, messier, more feminine site where the last queen of France's Ancien Regime, sought refuge."
It was worlds away from the orderly gardens of the main palace, and its rolling hills were filled (and still are) with farm animals, mini-lakes, and a grotto with hidden passages in which she received only the most intimate of guests…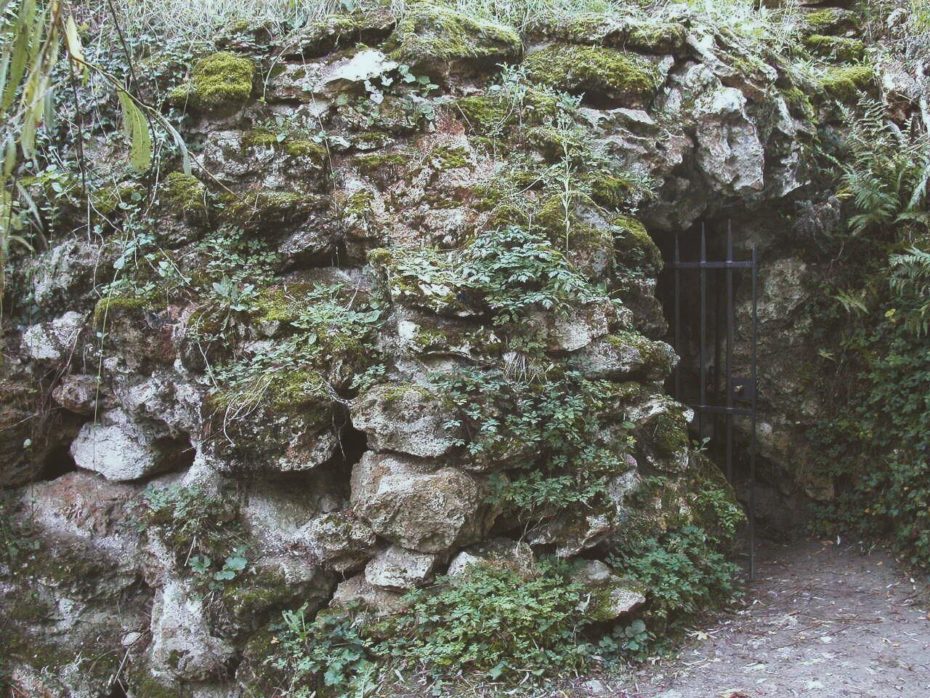 The young queen was infamously more flirtatious than her husband, Louis XVI, and the grotto — aside from serving as a bridge and general folie embellishment — was the perfect place for her to hide out, steal a kiss, and spy from her personal peep-hole: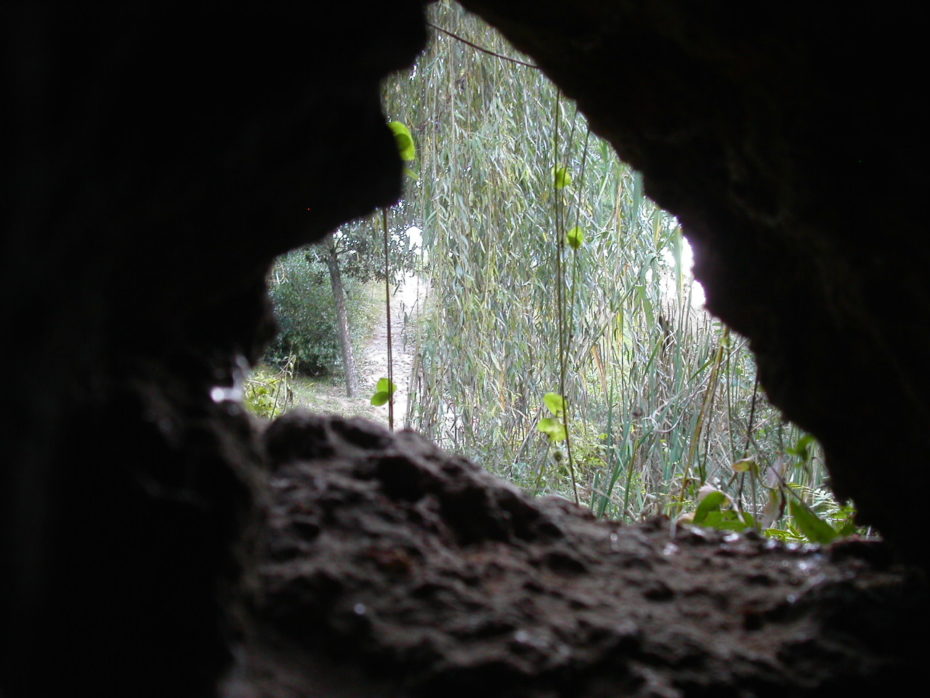 Louis XV's Flying Love-seat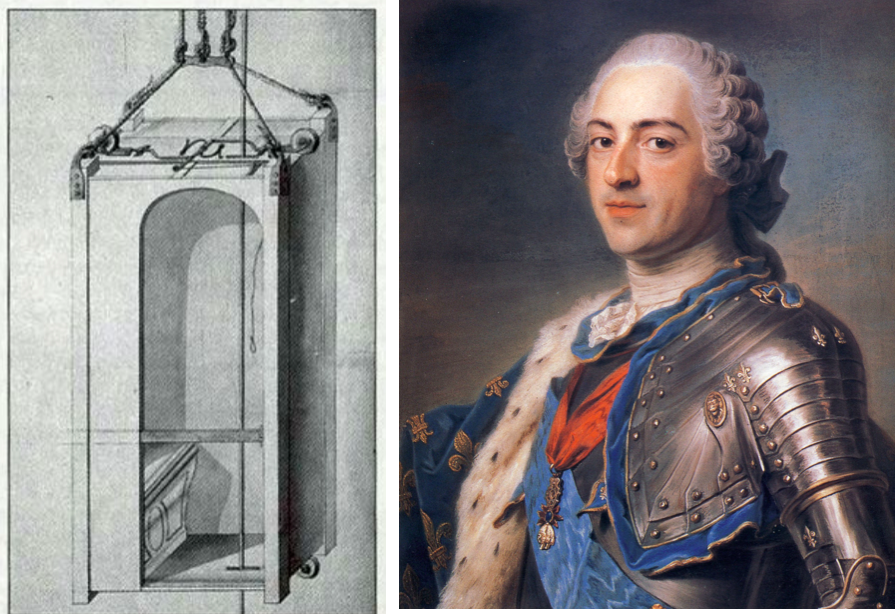 The infidelities of Louis XV (the King before Marie Antoinette entered the picture) were public knowledge during his reign at Versailles. His queen was pious and timid, and spent most of her time secluded with her own courtiers. After ten years of marriage, she famously refused to share her bed with her husband.
So Louis XV, well, he couldn't get to his lady loves quick enough. He built a manual elevator to facilitate speedy and discreet passage of his mistresses. It was a veritable love dolly, delivering the likes of Madame de Châteauroux, the Marquise de Pompadour, and Madame Du Barry right into his own private apartment. In fact, it was one of the first passenger elevators ever invented.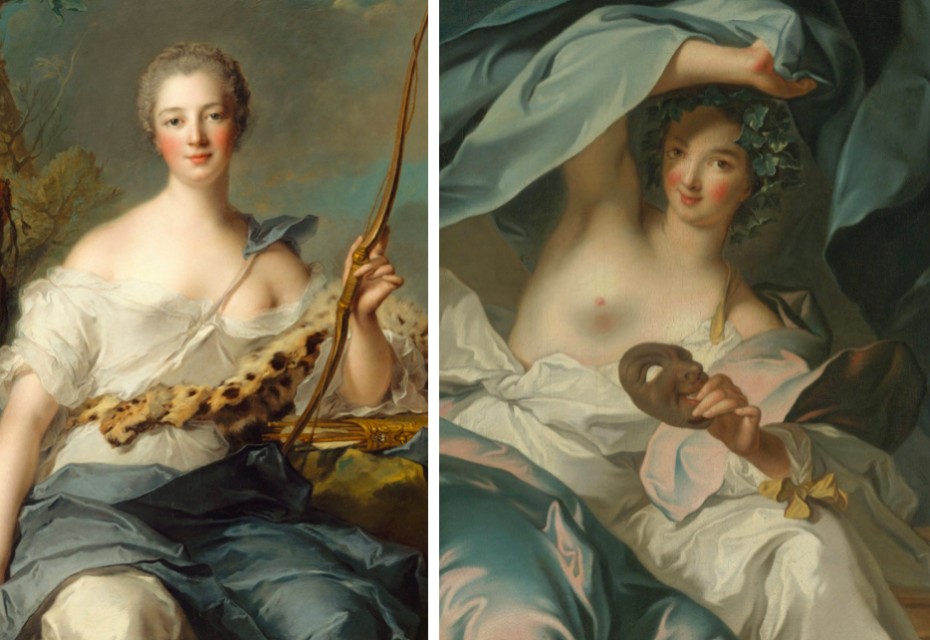 Portraits of Pompadour (left) and Châteauroux.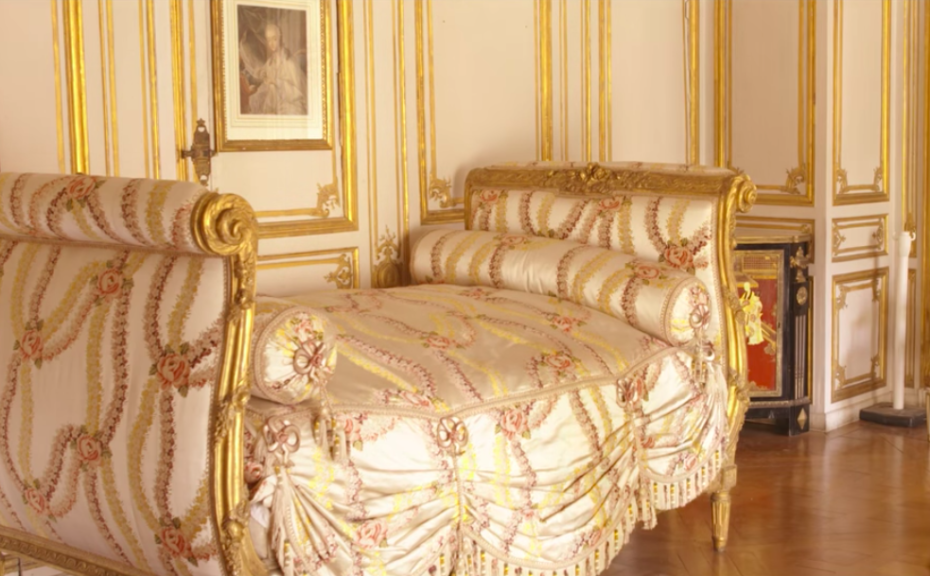 But his lady loves were hardly roughing it. Landing the role as the king's mistress gave one incredible access to culture, politics and the arts, and some women (like Châteauroux) came from noble families. Plus, the view from the mistress' apartments wasn't half bad: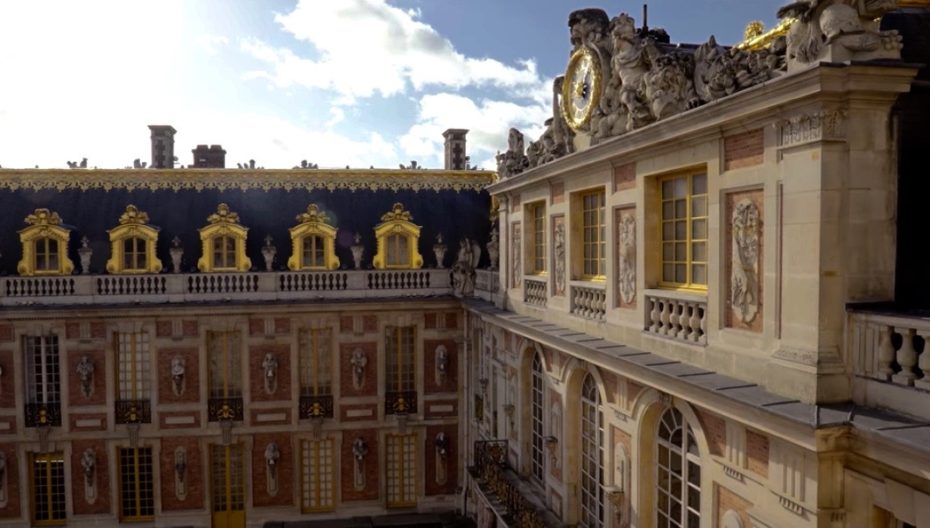 (The more popular a mistress, the better rooms she received on a higher floor).


Louis XVI's Staircase of Fidelity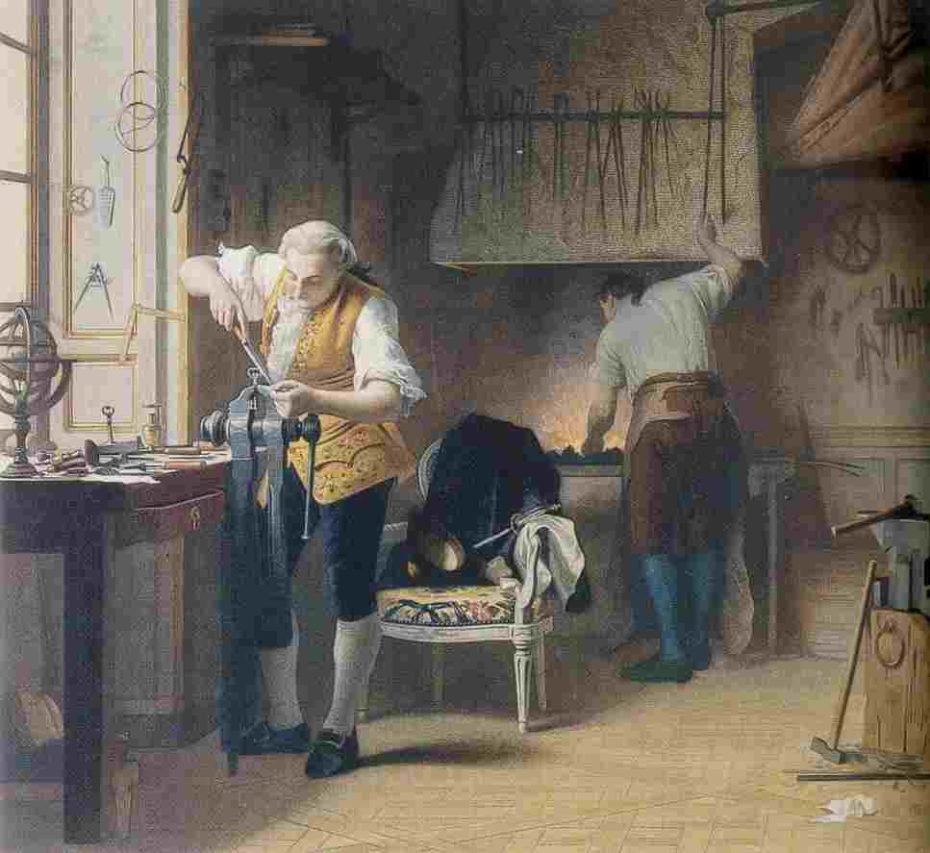 In response to the womanising ways of his grandfather (from who he succeeded the throne), Louis XVI was more interested in blocking his lovers' escape routes than paving them. That, and studying lock-picking. He even had a small forgery installed, and while Marie Antoinette was eating cake in her boudoir, it's said he spent much more time at the anvil than in bed with his wife (they took seven years to consummate the marriage)…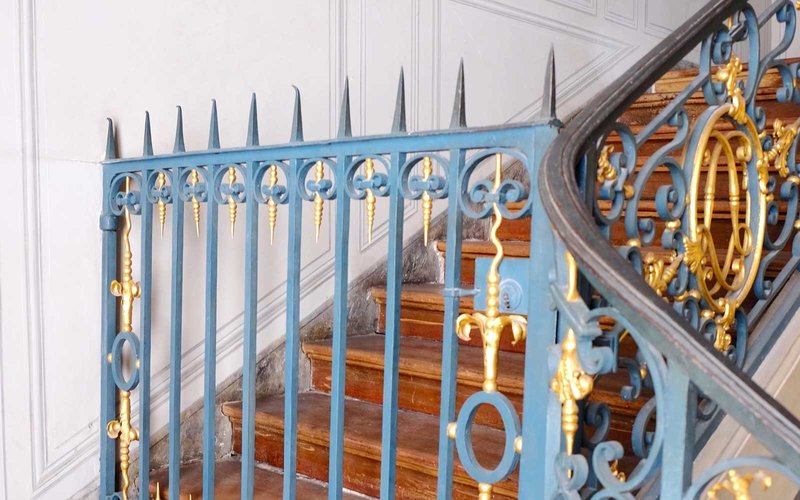 In fact, he's probably the only French monarch believed to have never taken a mistress. To prove it, he even installed a spiked iron gate at the bottom of the staircase that his playboy grandfather, Louis XV, had used for his own mistresses.


George IV's Love Cupboard 
Now over to England, at Chatsworth House (a.k.a. Mr. Darcy's home in 2005's Pride & Prejudice), circa the 1800s, where a bookcase with a secret door connected two star-crossed lovers. The future King George IV was a great friend of Duchess Georgiana and a constant visitor at her grand homes. She even helped him carry out a forbidden affair with Maria Fitzherbert under her roof, installing the craft cupboard between their rooms. So like Narnia, but for adults: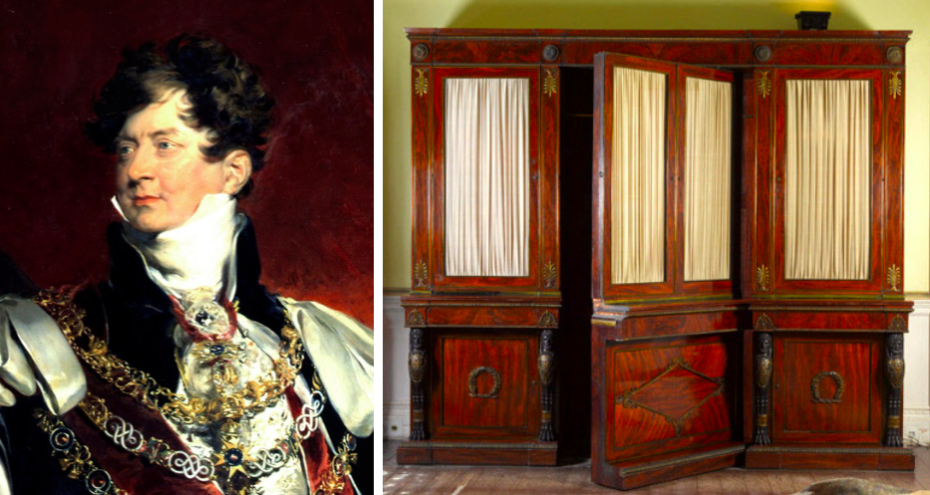 Before taking over the English throne and becoming the head of the church of England, George ended up marrying Maria in secret despite her Roman Catholic roots. The curious cupboard later ended up in the nursery of Chatsworth House before being sold for £80,000 during a clear-out auction in 2010.


Charles II's Tunnel of Love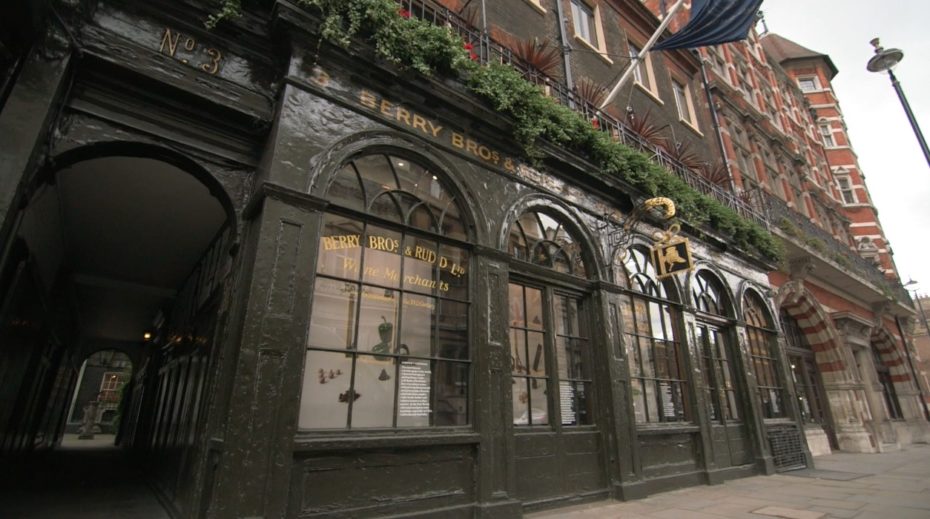 Berry Brothers and Rudd is a very old wine merchant on St James's Street in London's Mayfair. It's been there centuries, and its labyrinthine basement is even older. Rumour has it that a tunnel runs from the shop to the palace on other side of Pall Mall which dates from the Stuart era, when Merry Monarch Charles II would use it to slip across the road unnoticed into a high-class brothel.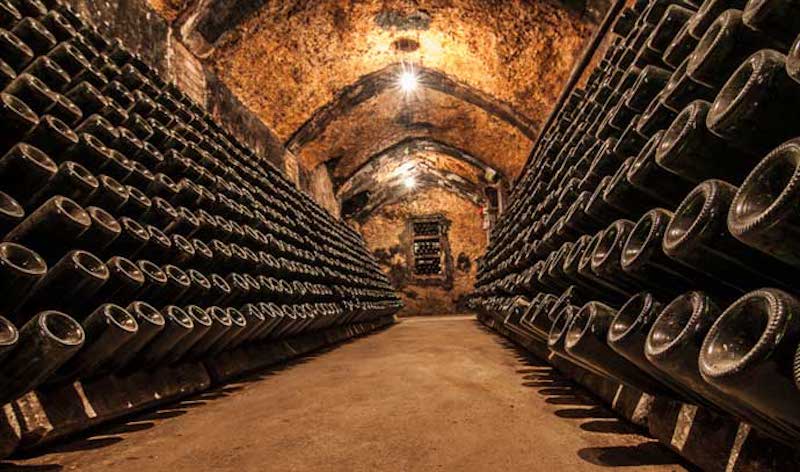 It was also where Napoleon Bonaparte's nephew and the future Napoleon III lived for a full two years behind a piece of sailcloth to escape rioters between 1846 and 1848. Today, the shop hosts wine tastings and events in the walled up tunnels. (Website).
A Passage for the Pope's Mistress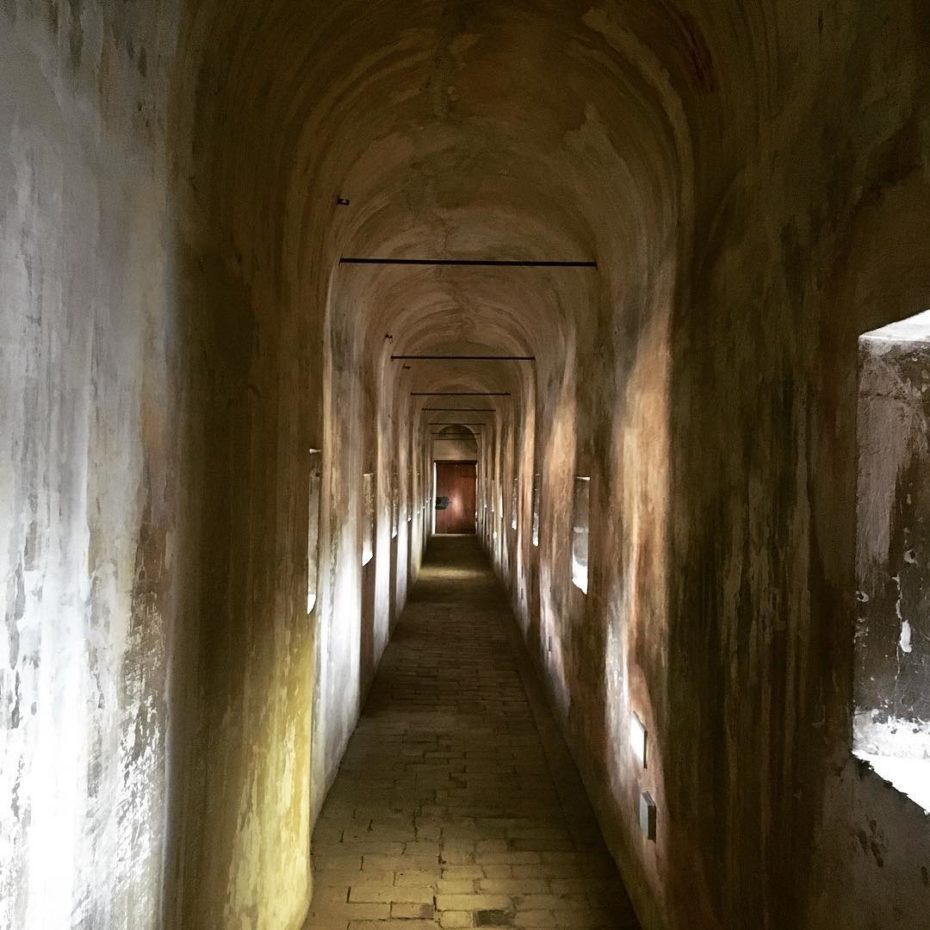 We end our tour at the most clandestine of escape routes, smack in the Vatican and belonging one of history's most shocking Popes, Alexander VI. The 15th century leader used certain escape routes for his (already married) mistress, Giulia Farnese, or "the Bride of Christ" as she was called by sharp tongued Romans.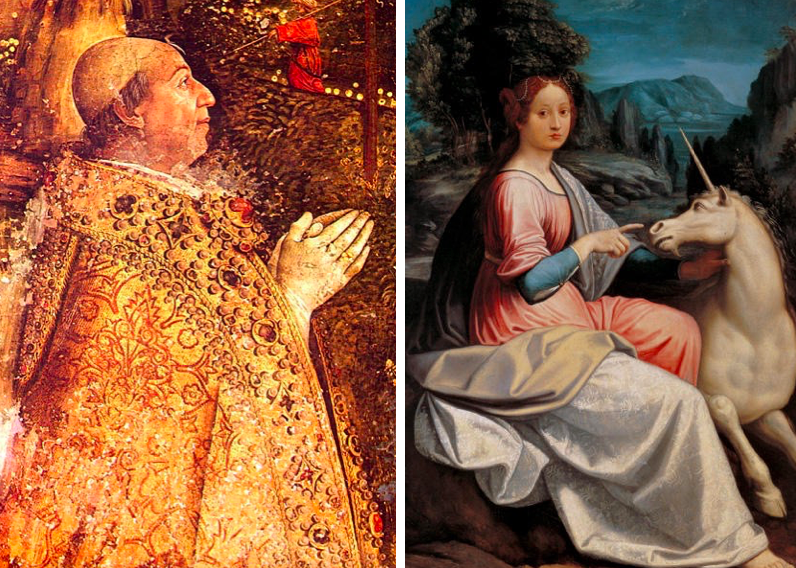 Farnese, who was famed for her sultry black eyes, lived with the Pope's own daughter, femme fatale Lucrezia Borgia (who some say had a thing for poisoning people with her ring) next door to the Vatican. Apparently the girls got along great, but silent passage into St. Peters was still essential for Farnese. To this day, her escape route remains unclear — but the massive Passetto di Borgo, say historians, is likely it.
The passage was first built in 1277 as an emergency escape for popes, stretching 800m across the city into Sant-Angelo Castle. A bird's eye view of the city will show you how it still snakes in and out of the Vatican, forever safeguarding the world's smallest country (and biggest secrets). And it came in handy for Alexander, when he hot-footed it down the Passetto as Charles VIII invaded the city.
You can explore the passage for yourself (or with a secret lover) by way of a ticket to the Castel Sant'Angelo here.