Maybe it's because, in truth, they're completely unnecessary but so utterly gratifying when trimmed with precision. Maybe it's because they transport us to the fantasies of our childhood, both romantic and slightly eerie (we've all seen how things end for Jack Nicholson in The Shining), but whatever the reason, we can't stop staring at topiaries, so let's visit a few of the world's most wonderful…
Tulcán Municipal Cemetery in Ecuador
In 1930s Ecuador, the Cementerio Municipal  became an unexpected artistic canvas for its groundskeeper, José María Azael Franco. He trimmed over 100 of its hedges and plants into graphic shapes and idols evocative of his homeland — a place "so beautiful," he said, that "it invites one to die."    
The Pazo of San Lorenzo
This pazo, or "country house" in Santiago, Spain, is at a 13th century monastery that was converted into a residential space. It boasts a topiary garden so tight-knit, we can't even imagine how the groundskeeper manages to keep in there.
The hanging Gardens of Marqueyssac
Les Jardins de Marqueyssac are proof of the French's unwavering commitment to aesthetic perfection. Built on the eve of the Revolution, the suspended gardens overlook a vast valley in Dordogne.
The 17th-century château and gardens located at Vézac, in the Dordogne Department of France, are open year-round. 
Paul Bangay's Garden
Meanwhile, Mr. Bangay's Stonefields garden in Victoria, Australia, is a minimalist's dream:
The World's Oldest Topiaries
The world's oldest topiary garden is apparently at Levens Hall in England's charming Lake District. Founded in the 1690s, the garden has "trees and bushes are three hundred years old," according to the estate's website, "and the layout of  has changed little since their planting and initial training" hundreds of years ago.
The Topiary Seurat Painting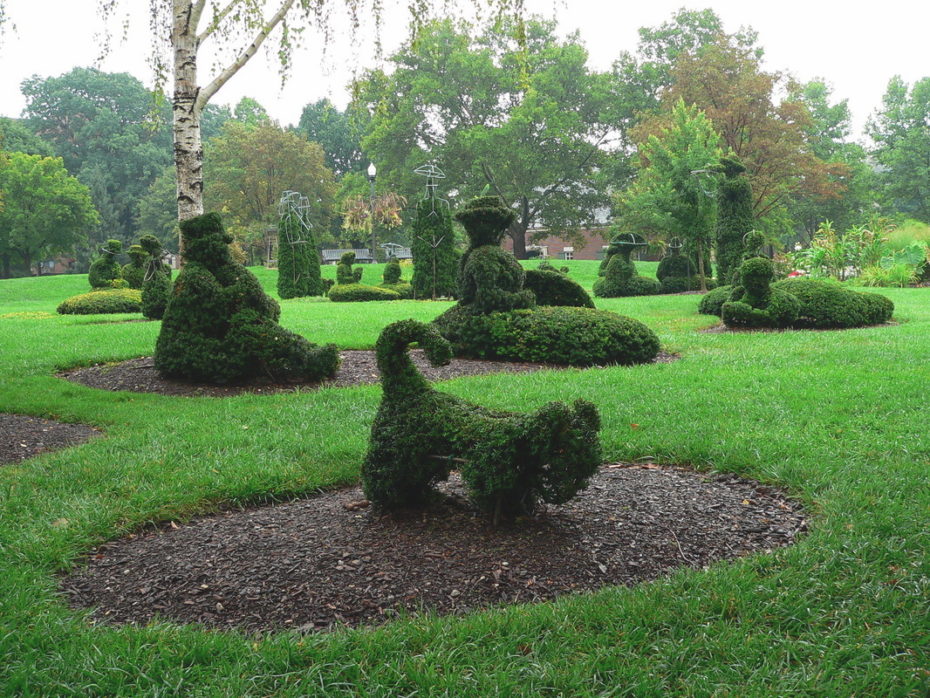 Called simply, "The Topiary Park", this garden is a replica of George Seurat's famous painting, "A Sunday on la Grande Jatte" (1884):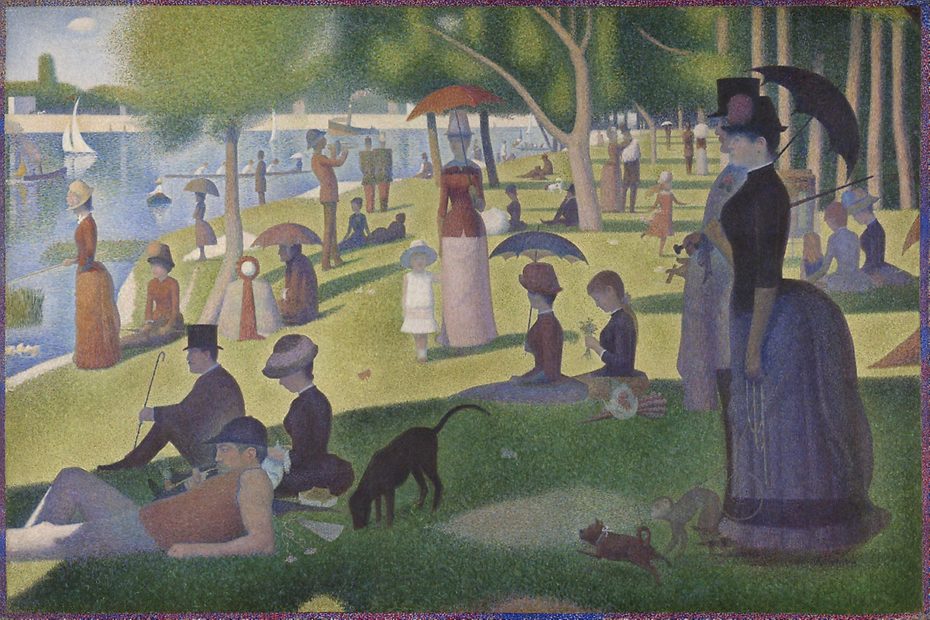 A specialist from the Art Institute of Chicago, where it is on display, said that "'Bedlam,' 'scandal,' and 'hilarity' were among the epithets used to describe what is now considered one of the most remarkable paintings of the nineteenth century when it was first exhibited in Paris." So it seems fitting it should find such a wonderfully absurd reincarnation: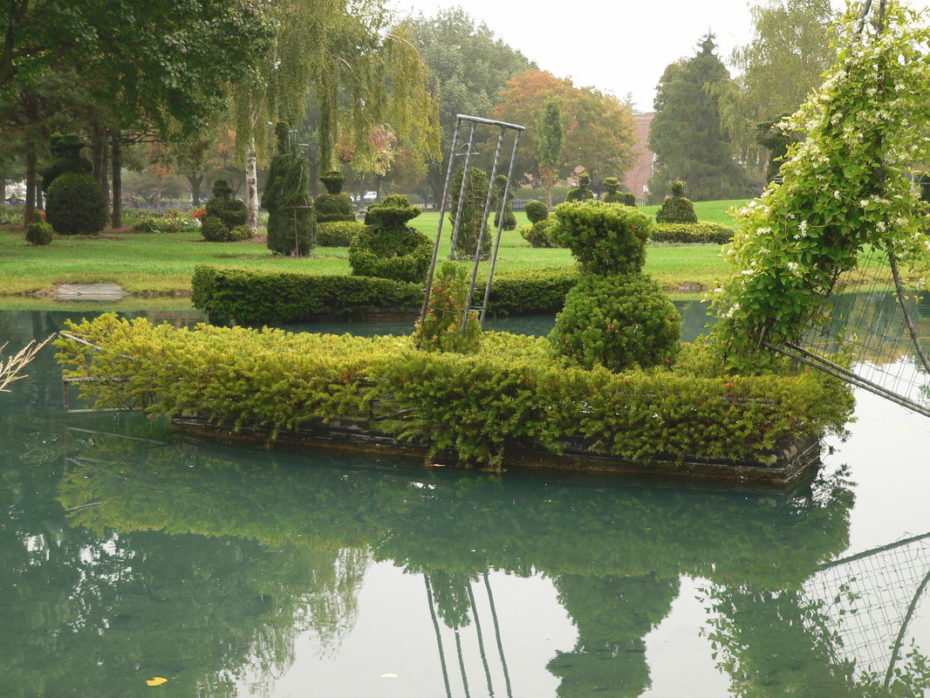 The (free!) 7-acre park is in downtown Columbus, Ohio.
Mr. & Mrs Scissorhands
Proof that the world's best topiaries aren't reserved for castles. This gem is located in residential front lawn in sunny San Diego, California, and tended to by one married couple, Alex and Edna Harper. They've over 50 topiaries inspired by their world travels, and one trusted gardner who helps them realise new additions.
This Mexican Town Square
Huatusco de Chicuellar in Veracruz, Mexico doesn't mess around with its town squares:
The house is without a doubt the most celebrated of the topiaries:
Now wasn't that like a little massage for your eyeballs? We'll leave you with one last topiary, that also happens to be one of the most British things we've ever seen: