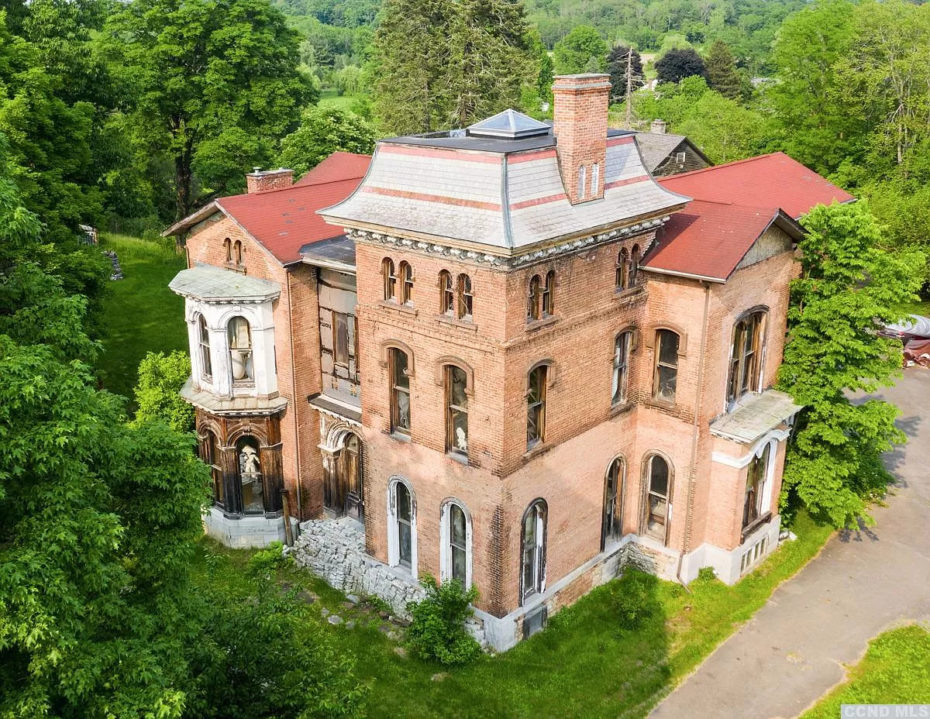 This incredible historic home has been sitting on the market for a little longer than we're comfortable with. Fairview Manor is the sort of place that's pretty much straight out of Tim Burton's imagination, so it'll take a special sort of owner to take it on. But of course, pairing quirky houses with even quirkier buyers is one of our favourite pastimes. And if our track record of real estate matchmaking is anything to go by, we've got a sneaky feeling the right folks are waiting right here amongst the Messy Nessy Chic community. And if that just so happens to be you, promise to invite us round next Halloween?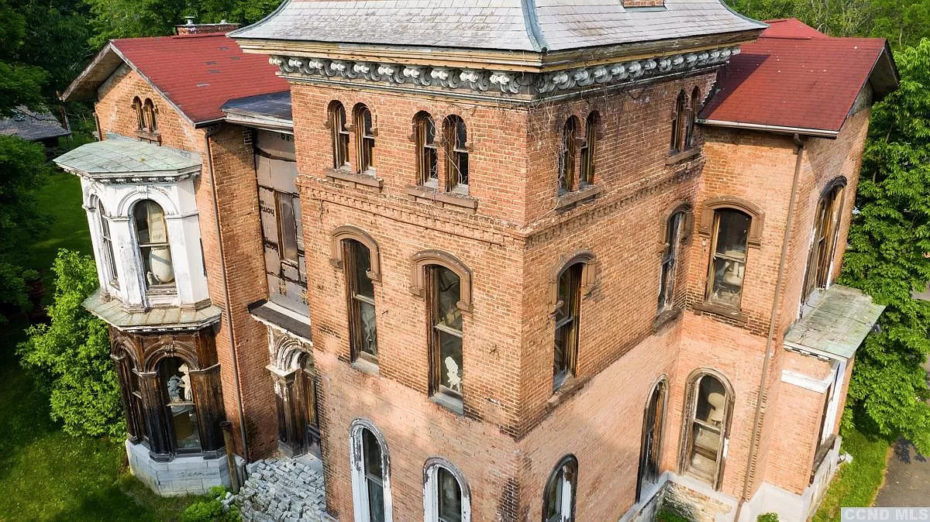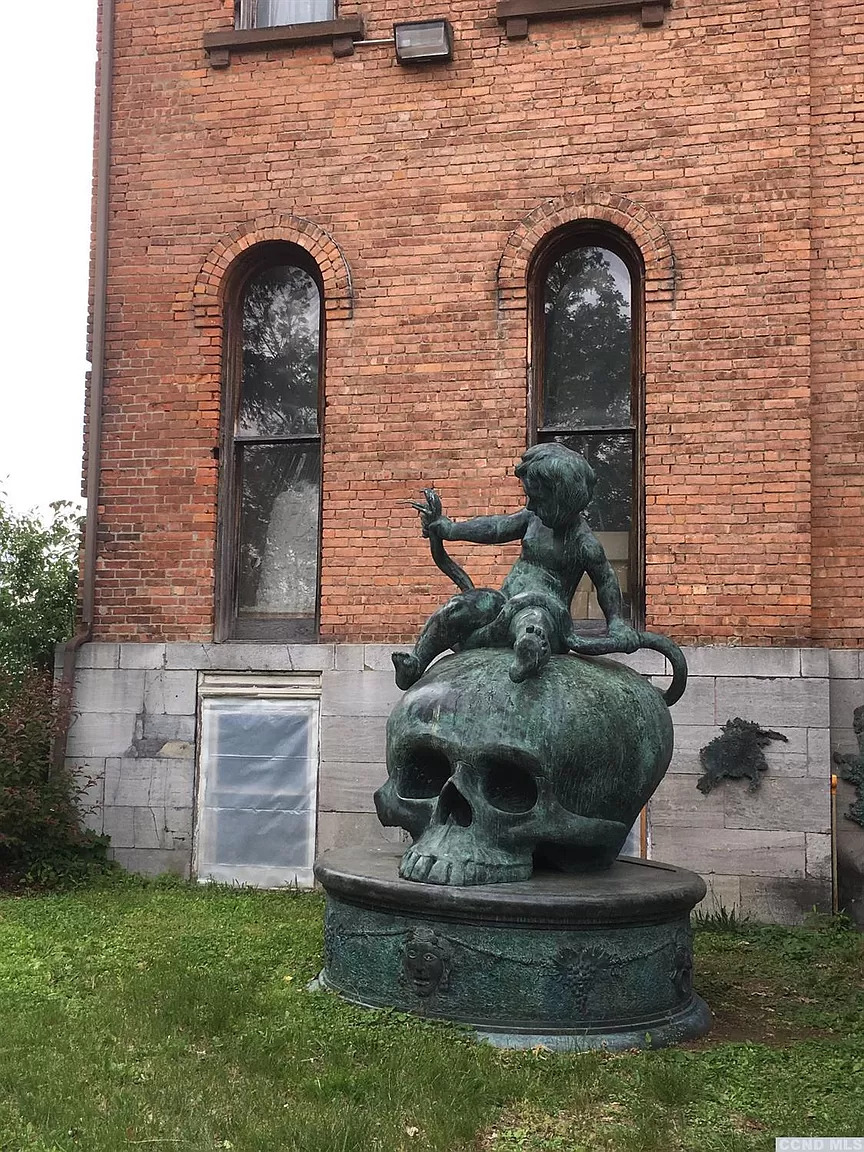 Built in 1869, the 7400 sq ft main house is the last remaining building of the Claverack College, a boarding school originally founded during the American Revolution. Its alumni includes a President, a mayor of New York, army generals, secretaries of state and district judges.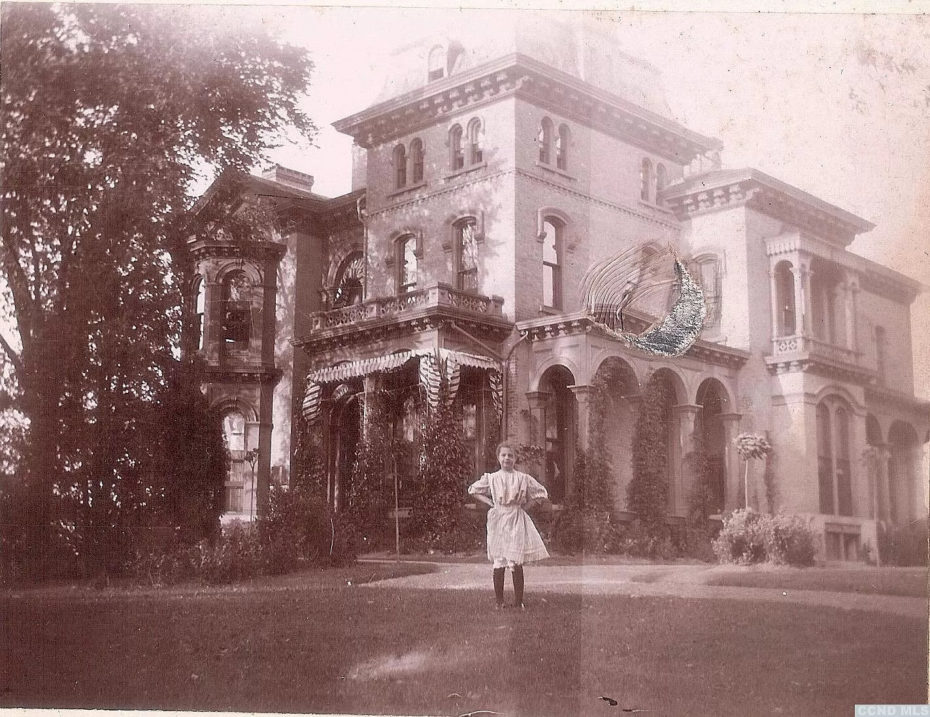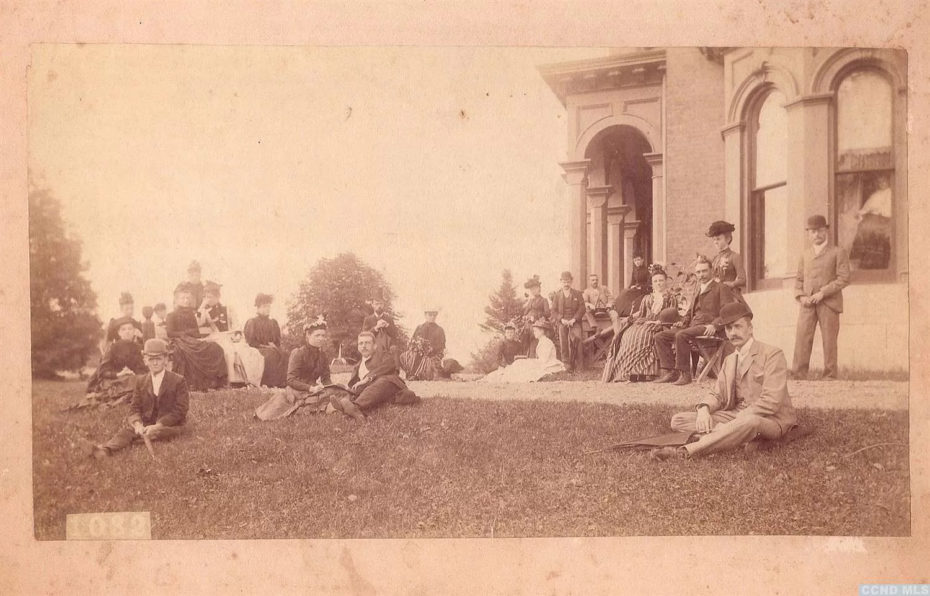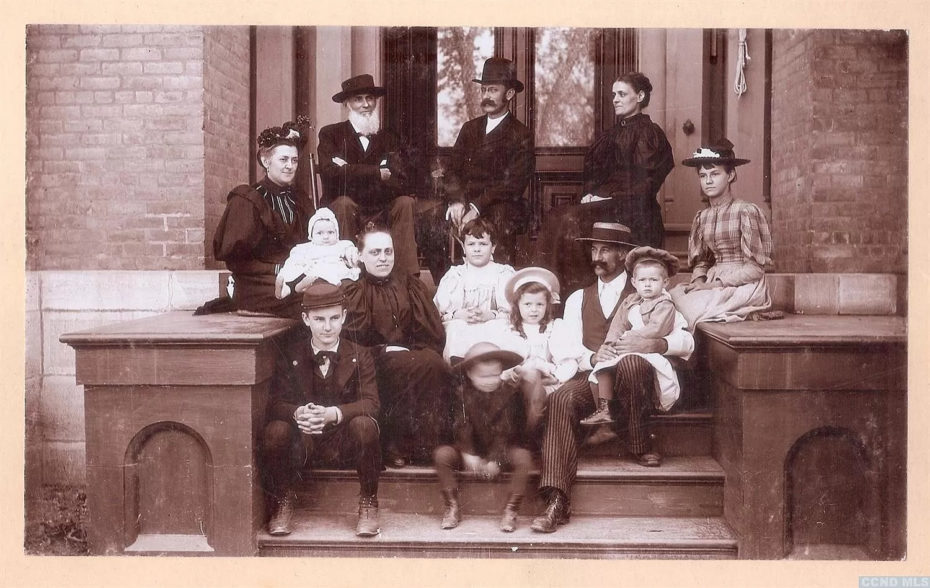 Since the college closed in 1902, this place has worn many hats. It became a home for children, a co-ed boarding school in the 1960s, and since the 1980s, has served as the studio and private residence of a famous exiled Soviet artist, Mihail Chemiakin. He moved to New York in 1981 after he was subjected to forced psychiatric treatment in Russia in the 70s and ultimately exiled by the KGB with just $50 in his pocket.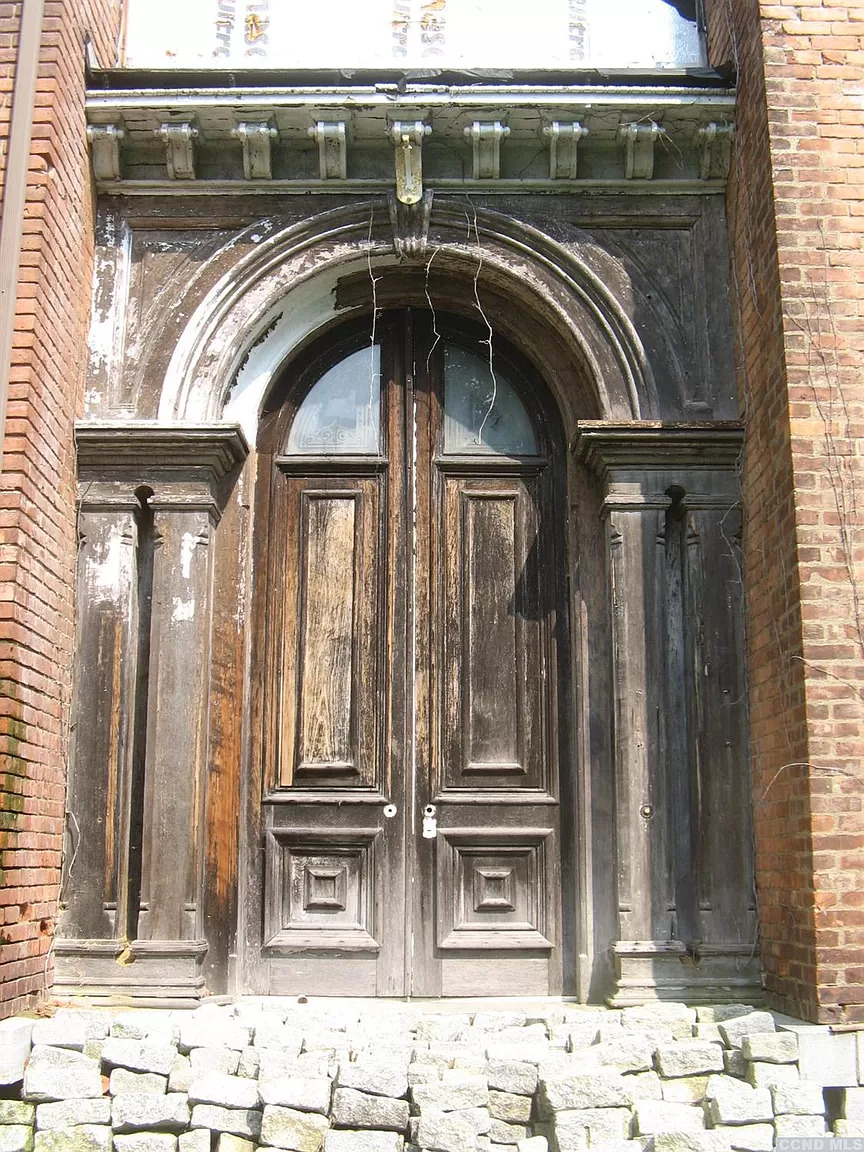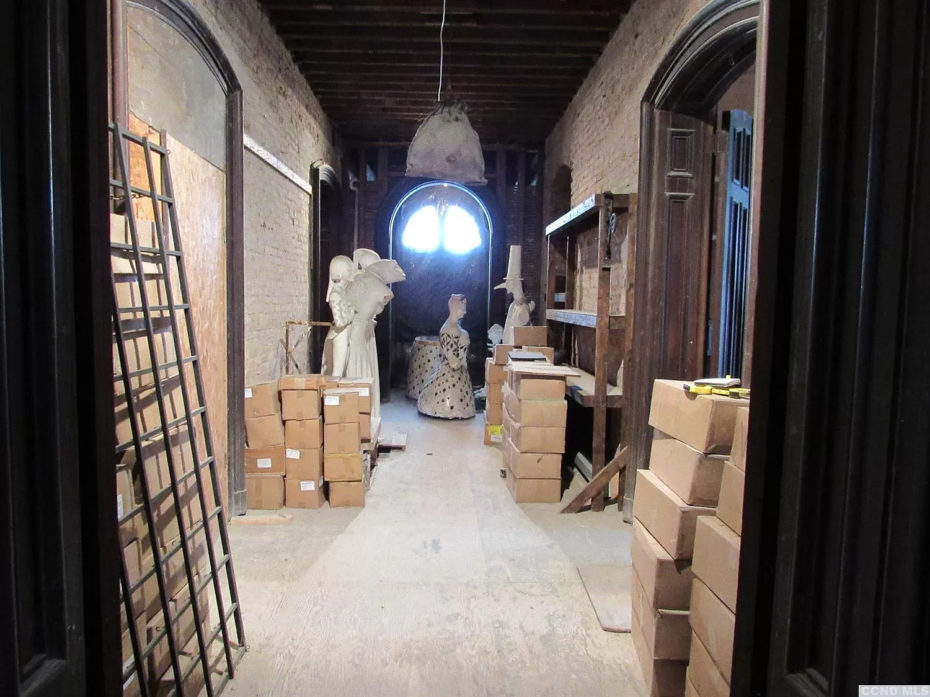 Today, Chemiakin is one of the world's wealthiest and most popular Russian artists, considered one of Vladimir Putin's favourite artists – here he is pictured with Vlad upon his return visit to Russia in 2001. His monumental bronzes can sell for as much as $300,000 a pop, many of which can be found around the house and gardens today. In fact, the main house is so full of unpublished works that the realtors were unable to photograph much of the interiors. We did however find this blog that published some photographs of the interiors in the 1970s courtesy of a previous owner.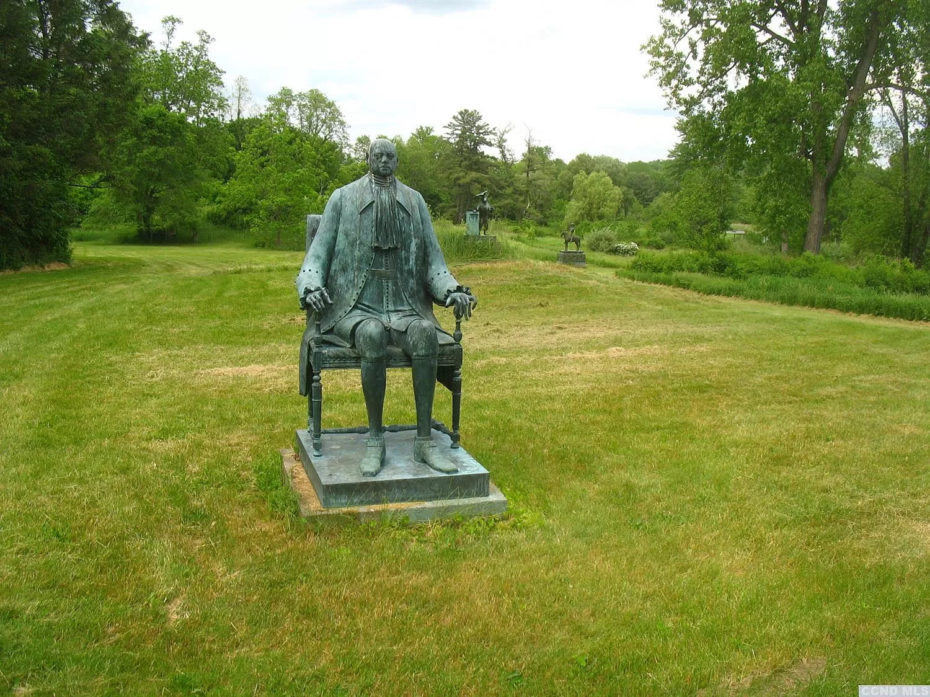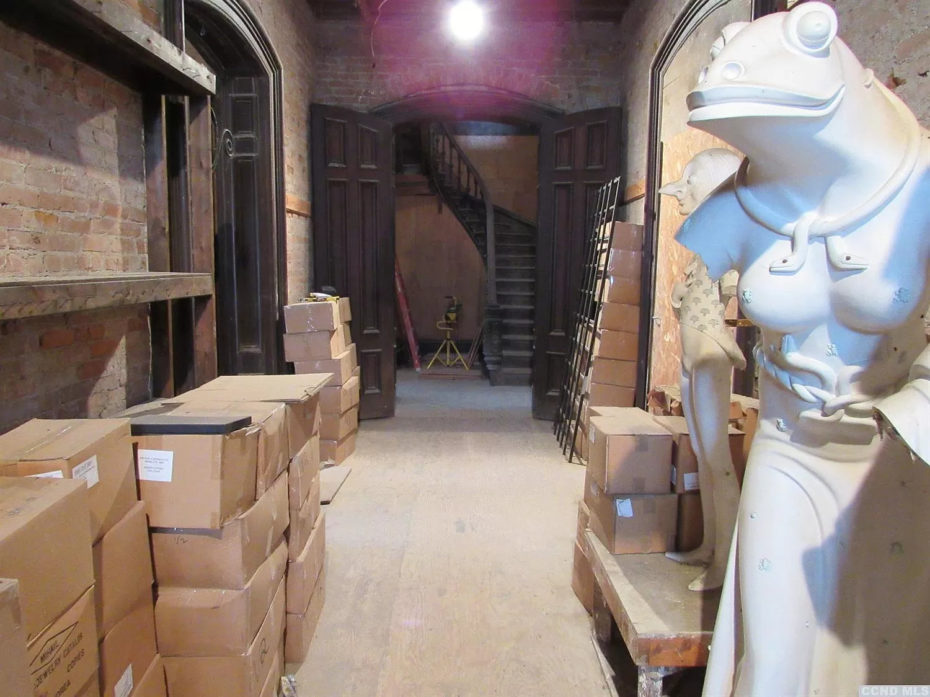 The painter, sculptor and stage designer bought the Victorian house in 1987 but a fire broke out during restoration causing considerable damage. Chemiakin has been creating his art in its "raw" shell ever since. While he lived in the school's old auditorium, the main house served as his studio for 20 years before he moved to France in 2007.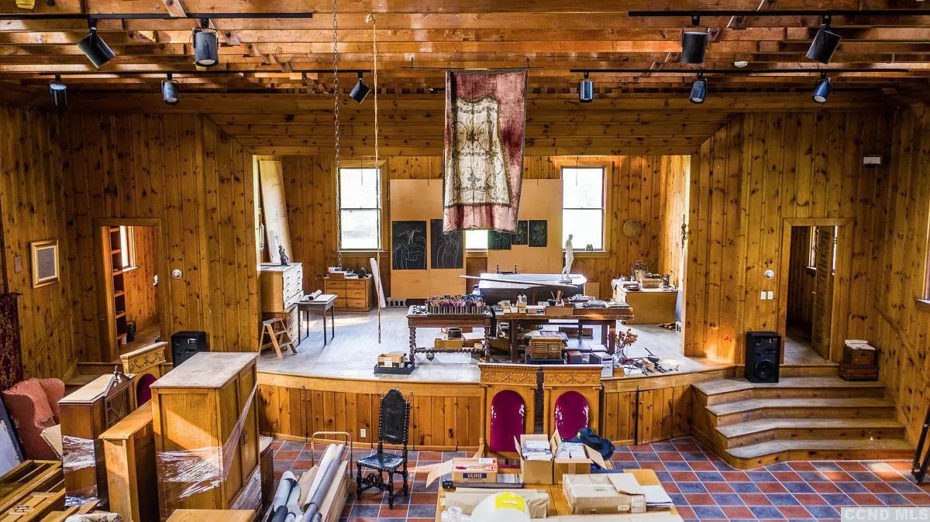 It's not exactly clear when Chemiakin first put the house on the market, but we know it was up for sale back in 2019 for $1.7 million. The 12 acre property is now listed at $1.2 million, including a caretakers cottage, a cabin, 2 guesthouses and a pond. Unfortunately, not all of the sculptures will be included in the sale. There is one of his murals on the property that will definitely stay, but many of the important works will get packed up and shipped to France.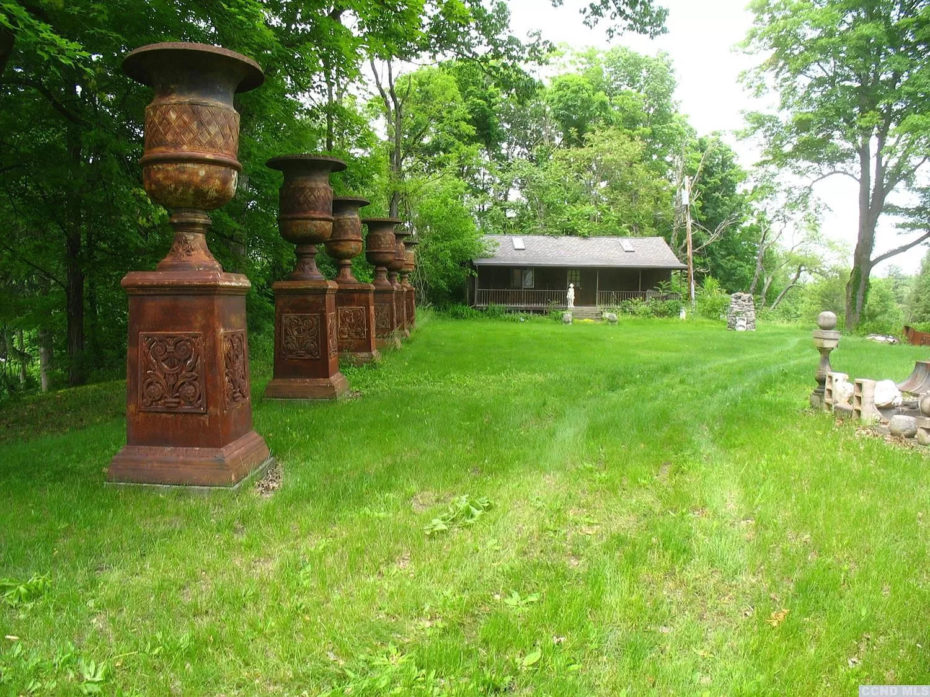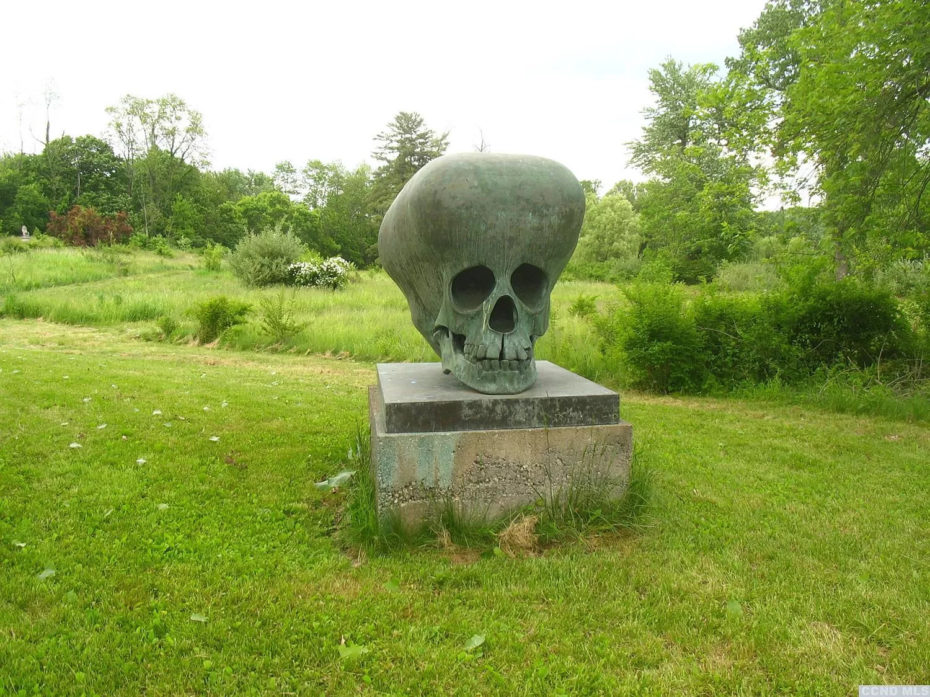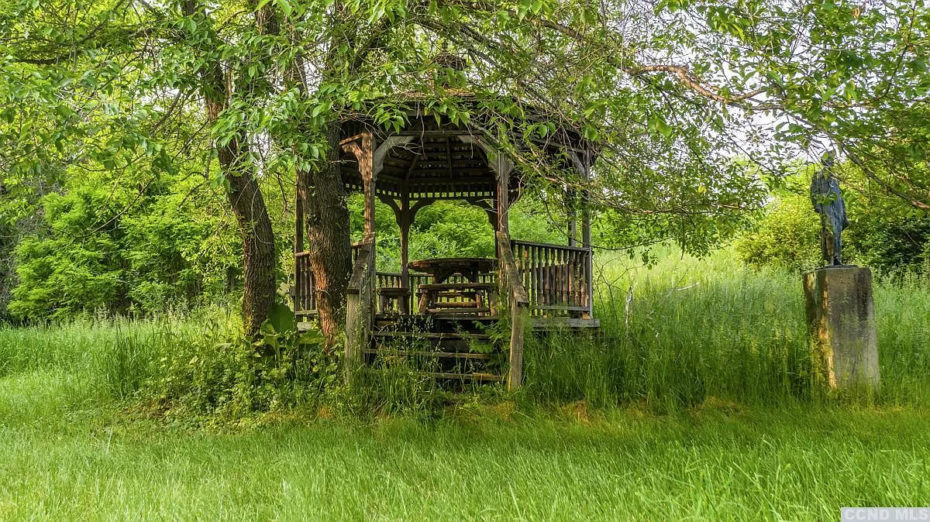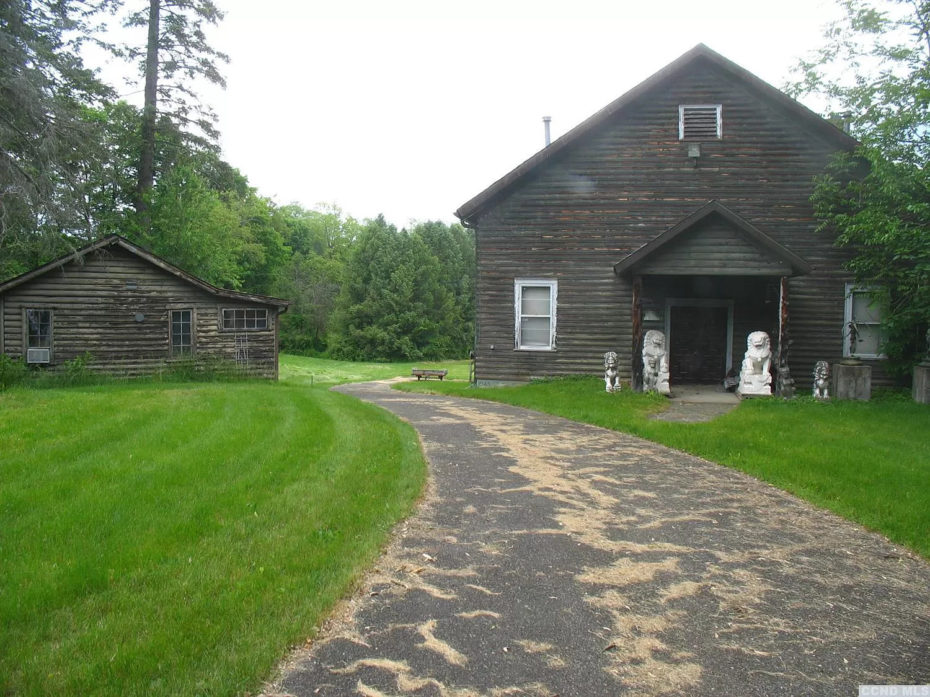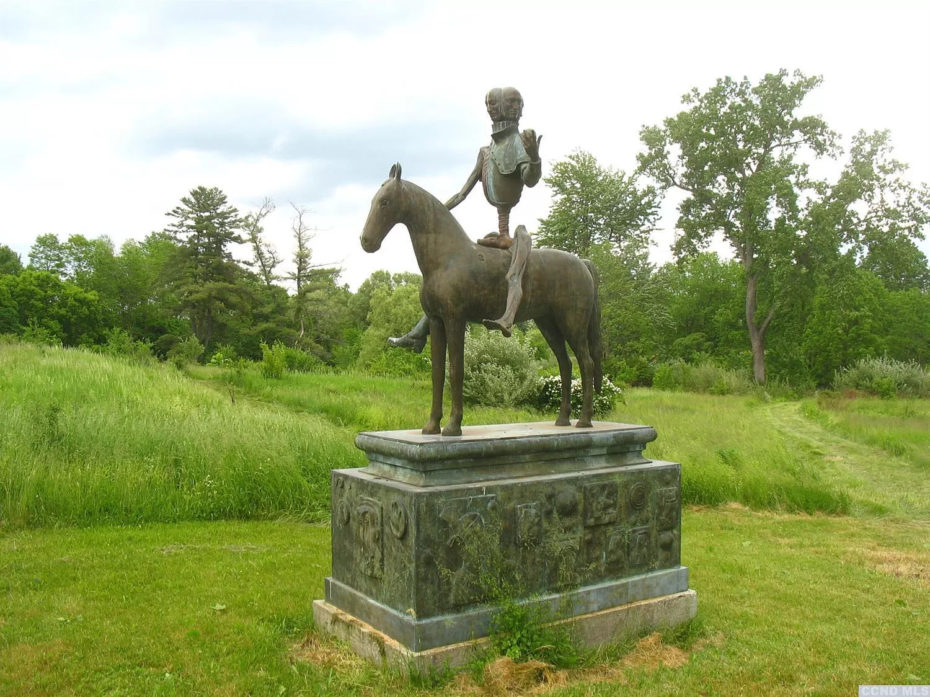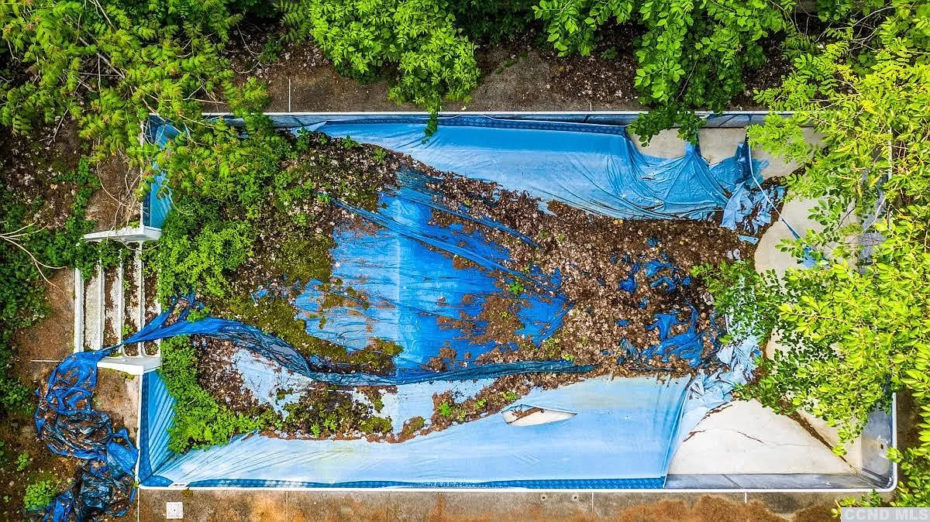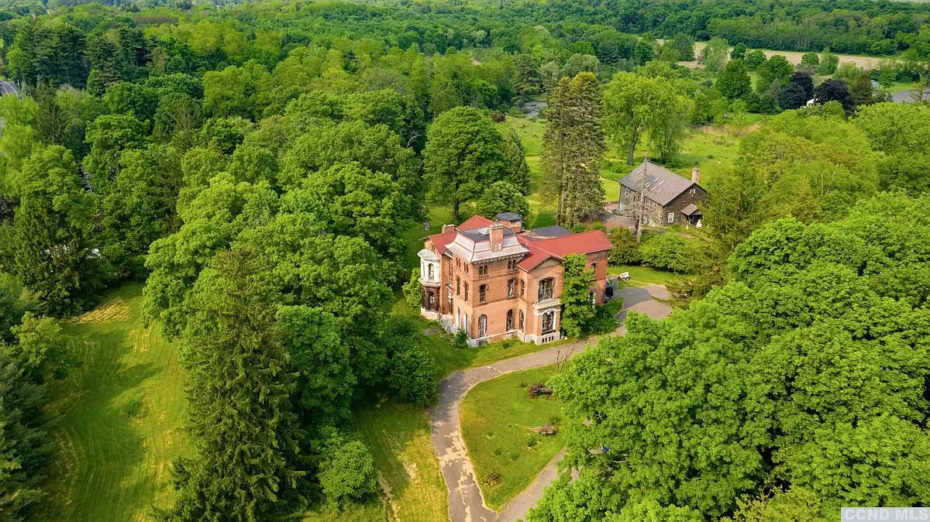 The eccentric Victorian home is located minutes from Hudson, NY, two hours from New York City, in the historic little hamlet of Claverack, with views of the Catskill Mountains. It's a fixer upper, there's no question, so who's up for the challenge?