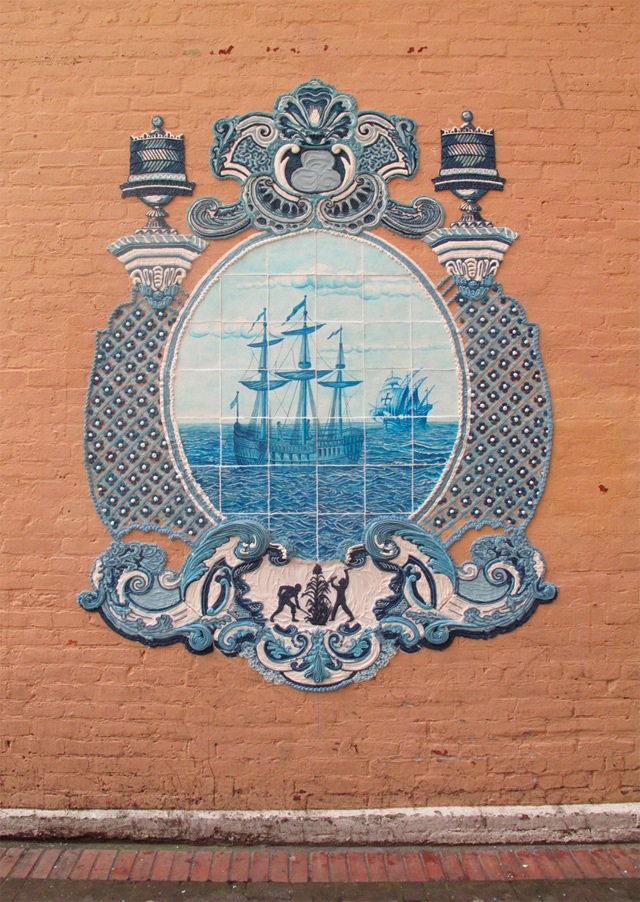 Street artist Shelley Miller doesn't tag with graffiti. She prefers to tag with sugar and cake icing. And although her materials might be sweet, you won't find this Canadian-based artist drawing any cupcakes on the walls.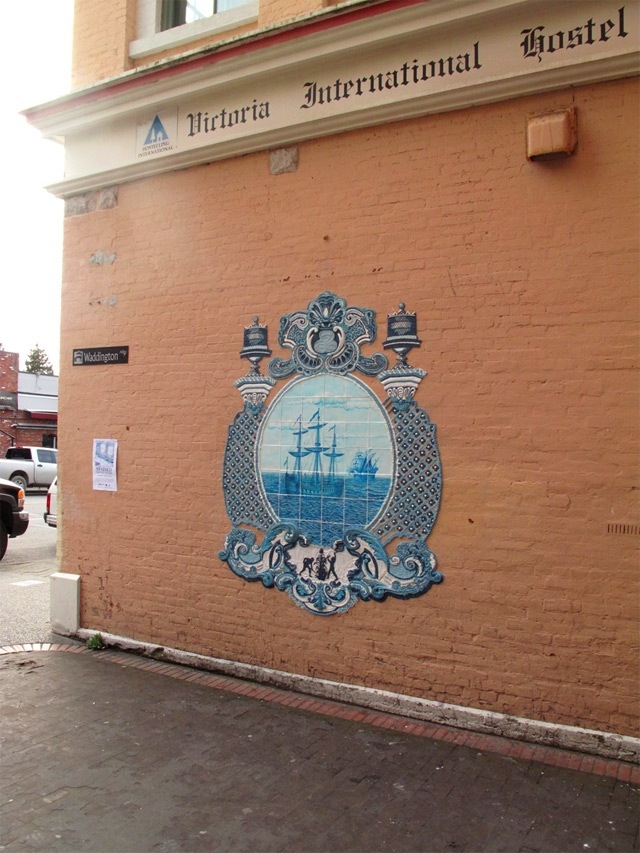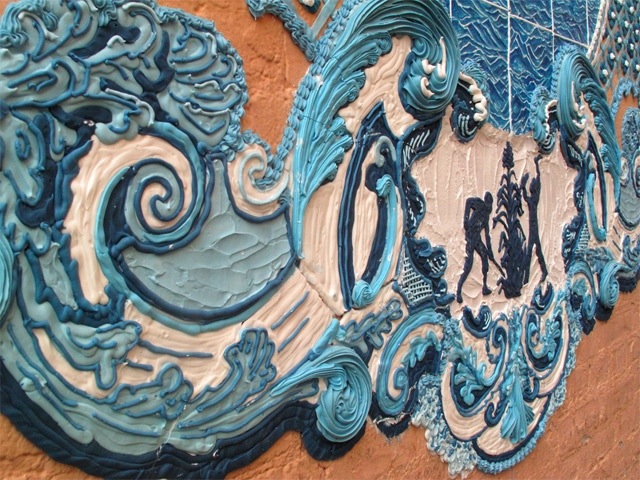 Her intricate edible designs often subtly confront the darker side of history and culture. For example, this mural Miller did at the Port of Montreal is depicting the history of the sugar industry, a global network that was supported heavily by the slave trade. The mural's location was not chosen at random, remembering the port's legacy of slavery.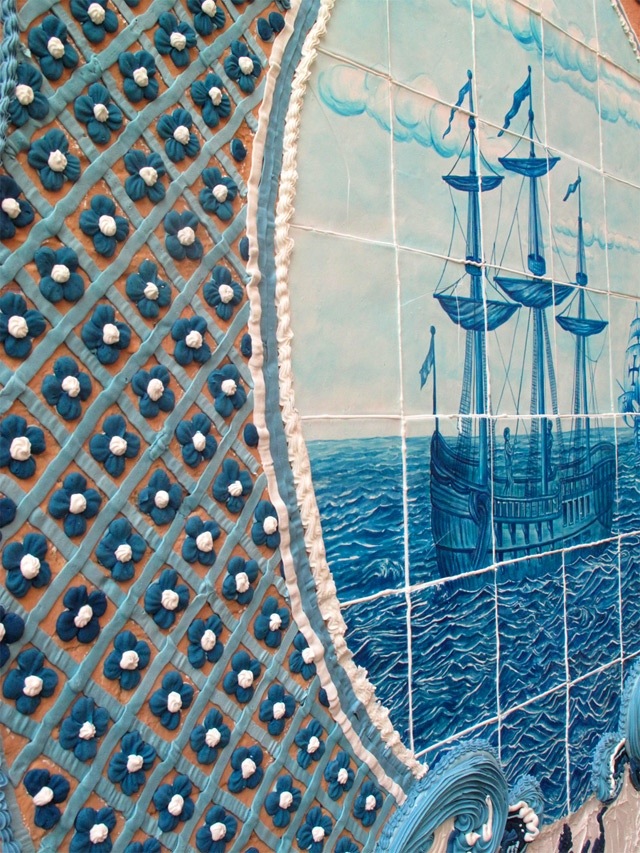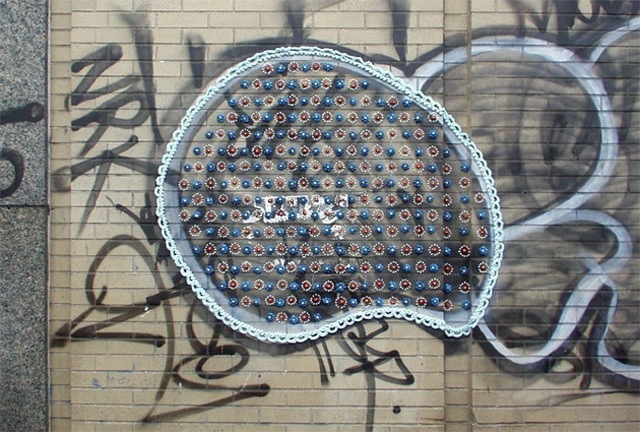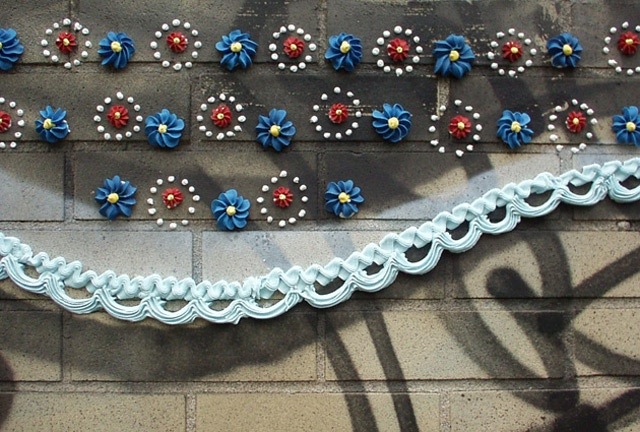 Shelley's murals have been appearing across Canada as well as several works popping up in India and Brazil. You can notice that she has also taken quite an interest in the decorative arabesque style, pottery and calligraphy from ancient temples and mosques, all ironically drawn with icing.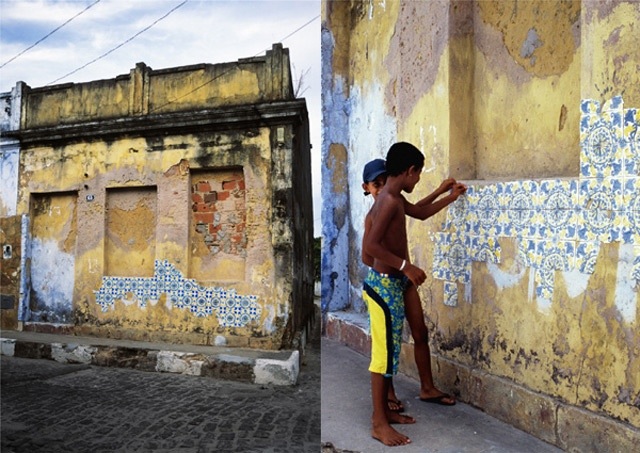 Naturally, the works don't tend to last very long, often melting away or mysteriously disappearing nibble by nibble!