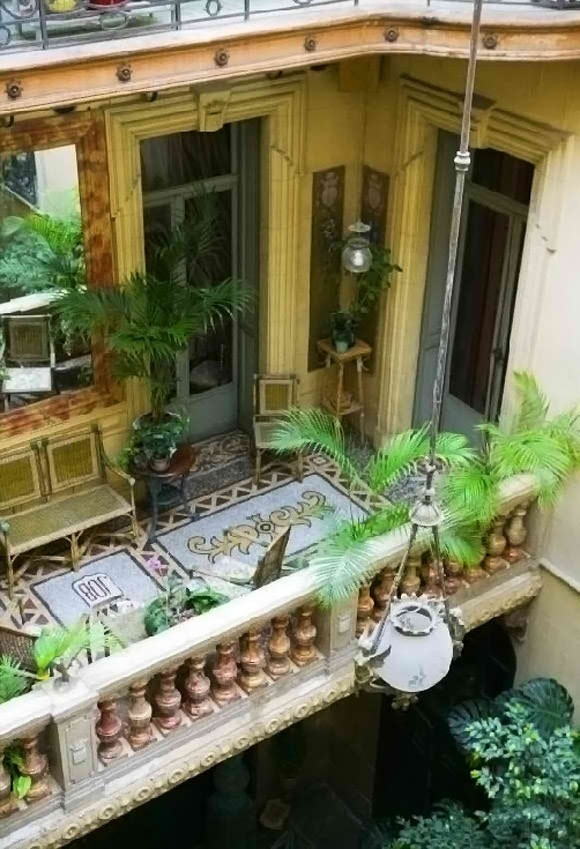 I found photographs of this house from a Hungarian blog (don't ask) but even with the help of an internet translator, there was absolutely no information about it; no name, no location, except for the mistaken assumption that it was in Paris. A fair bit of research later (just call me GoogleGirl) and I'd finally found the who/what/where of this beautiful French house.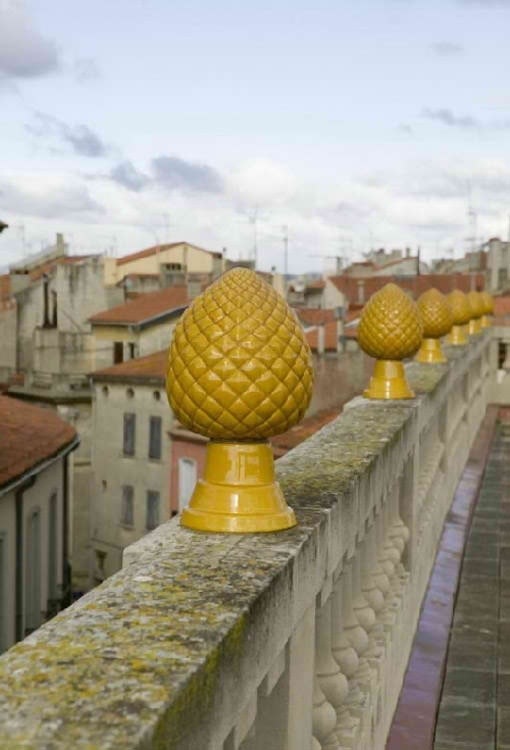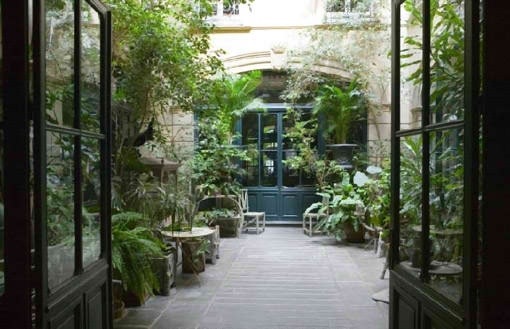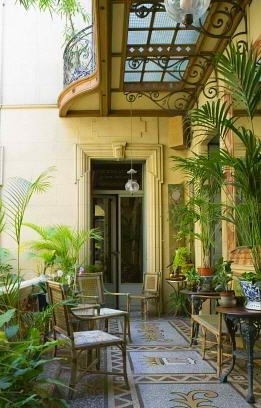 You might have already noticed that there's a distinct hispanic influence about this place despite me having told you it's French. Nestled in the town of Perpignan in France, near the Spanish border, the townhouse is an unusual example of French bourgeois style and a provincial Spanish influence under the same roof.  It was built in 19th century by Jean Bardoux, the patriarch of a  wealthy industrial family who commissioned Gustave Eiffel (you might be familiar with his work) to design a skylight above his Spanish-style interior courtyard. Today, it's owned by husband and wife textiles-duo, Francoise and Henri Quinta. The Quintas are the fabric makers behind all those wonderfully colorful espadrilles you find on holiday in markets in the South of France.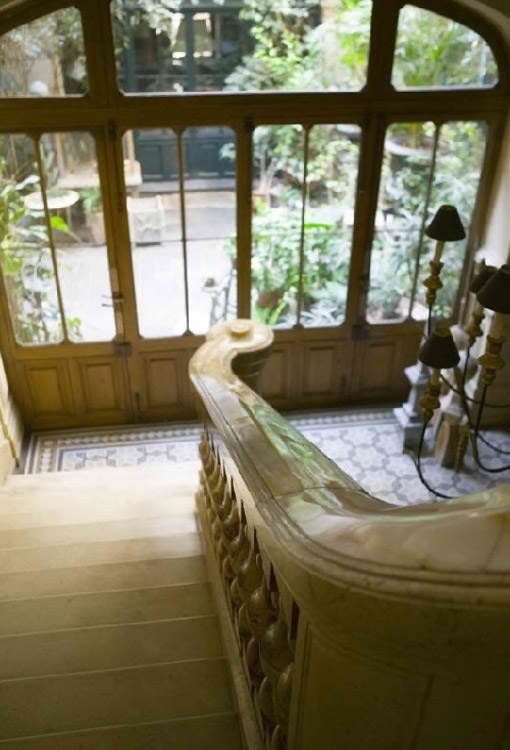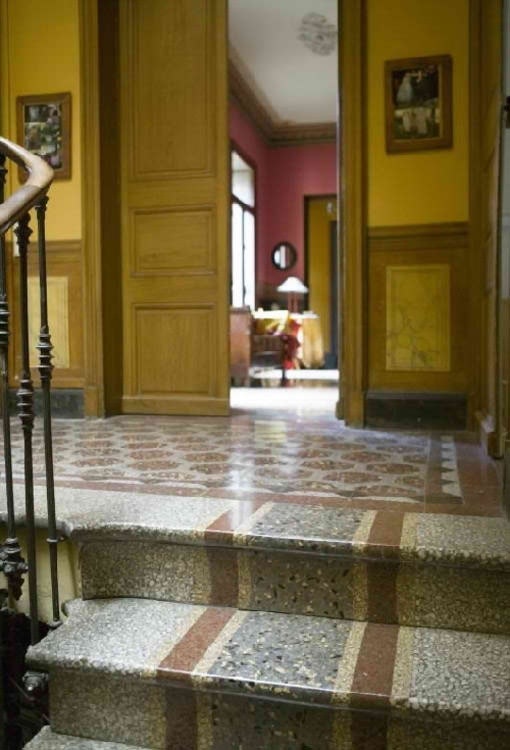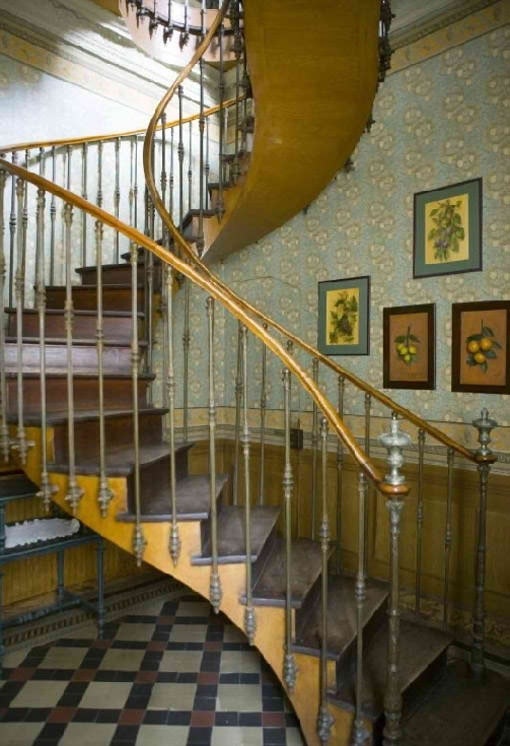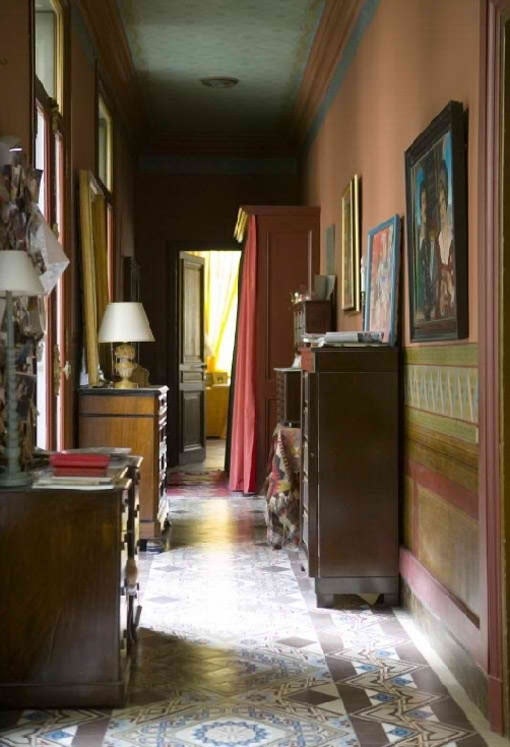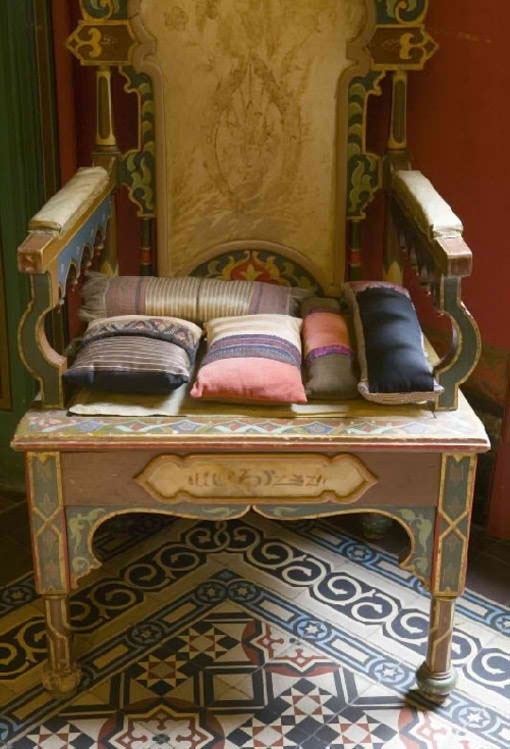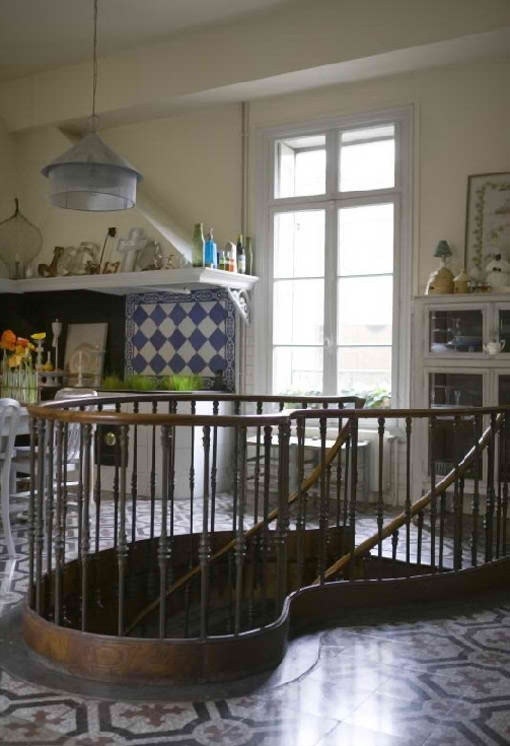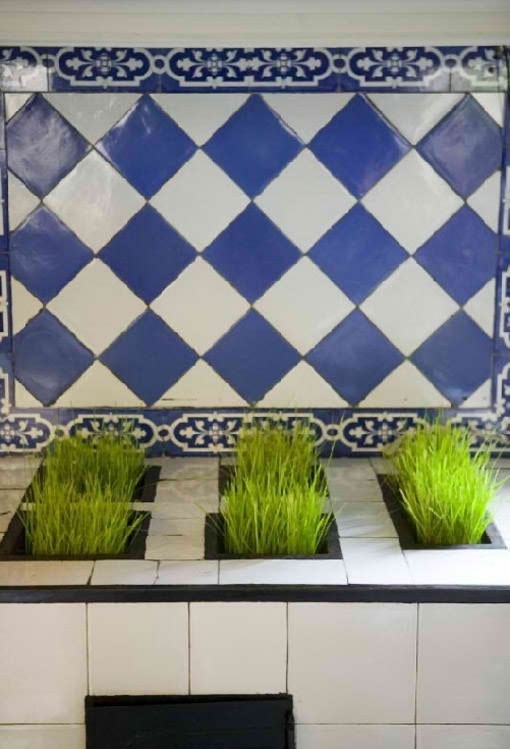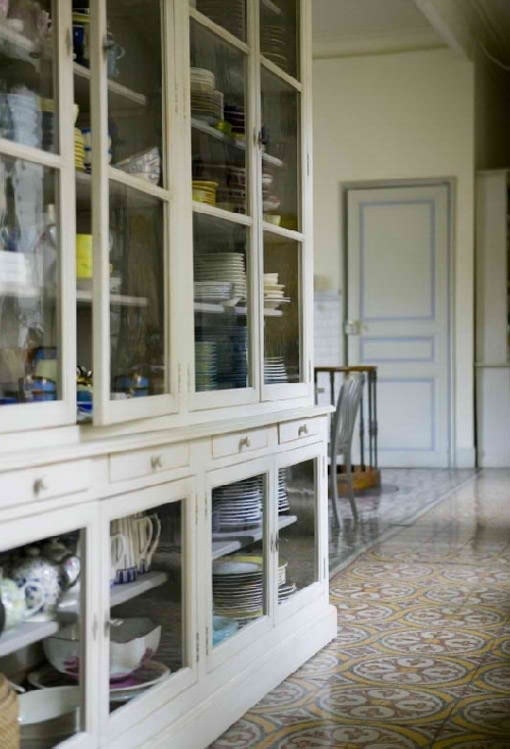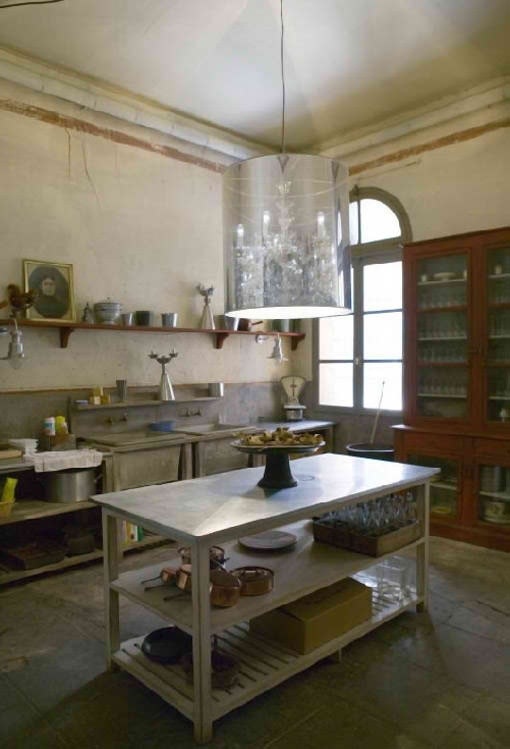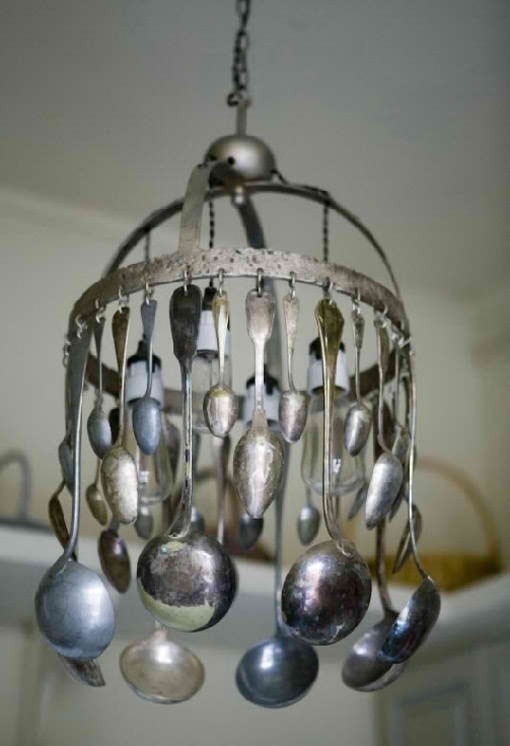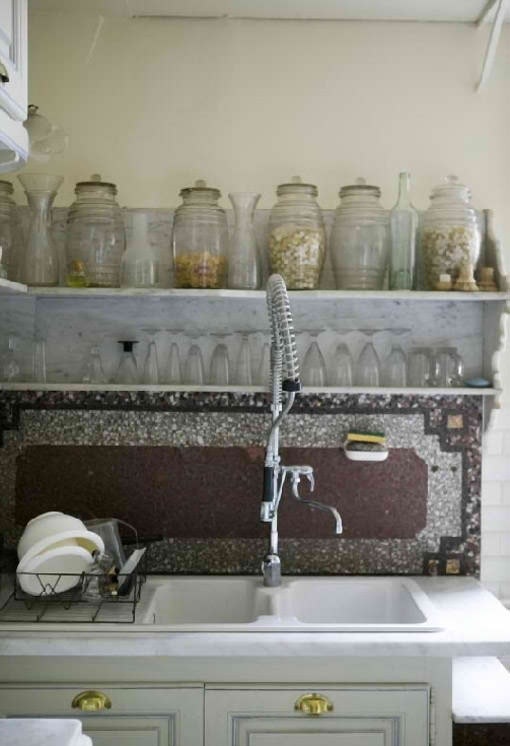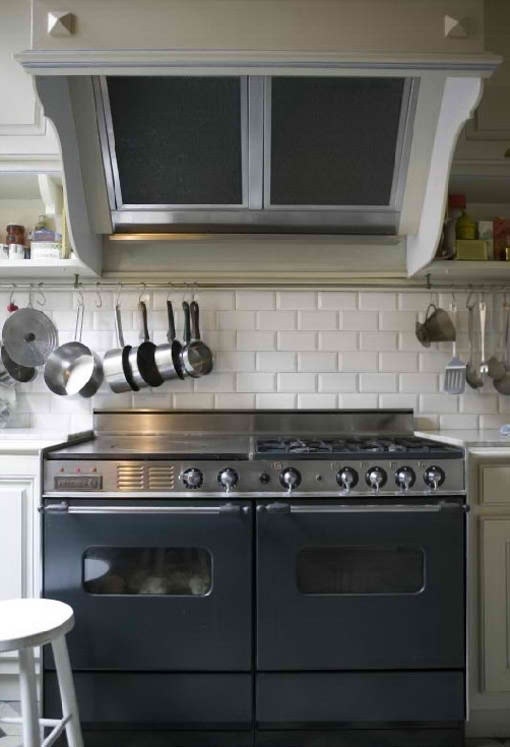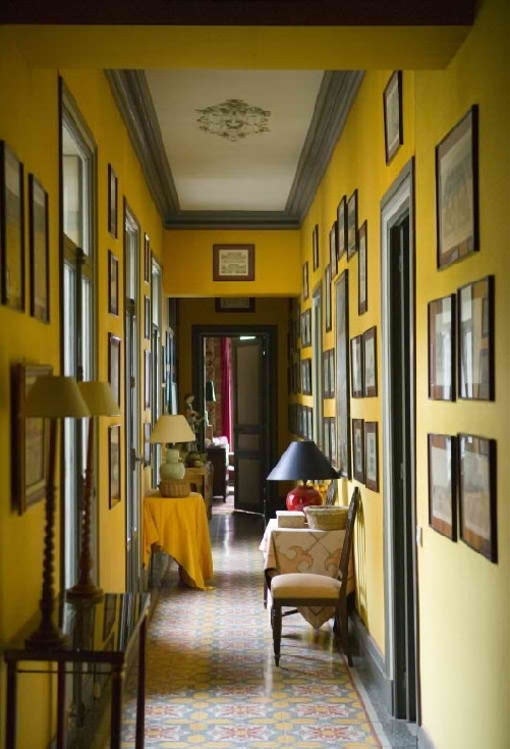 The Quintas have stayed true to the split personality of the house, decorating some rooms in a grande bourgeoisie, Louis XVI style and others with a traditional, colorful and exotic hispanic influence. In 1993, the Quintas bought the last remaining factory belonging to Les Toiles du Soleil (the cloth of the sun), a dwindling 150 year-old textiles design company born in the catalan country (pays catalan), an agricultural region bordering Spain. Together they single-handedly saved the Catalan textile tradition while keeping its dual Franco-Spanish identity. Designer Henri Quinta has been  heavily inspired by its roots and colors both in his fabric designs and his home. "From when I was a young child, I loved colors. My favorite present was color crayons," says Henri. Outside of Perpignan, Les Toiles du Soleil now have a shop in New York, Paris and five in Japan.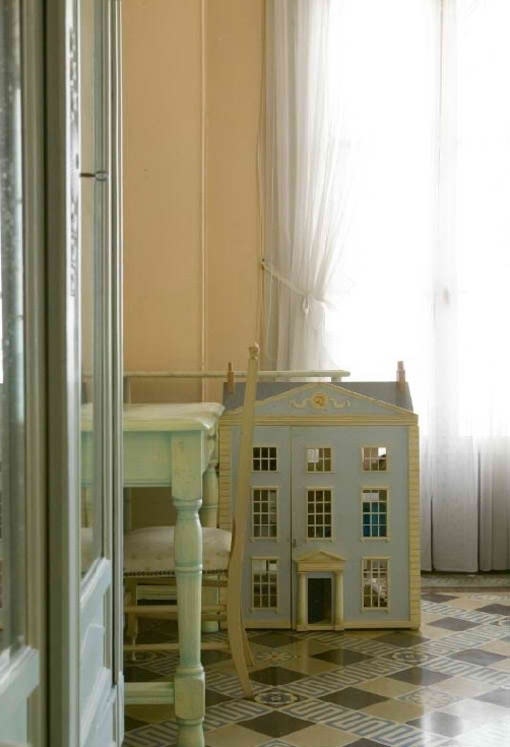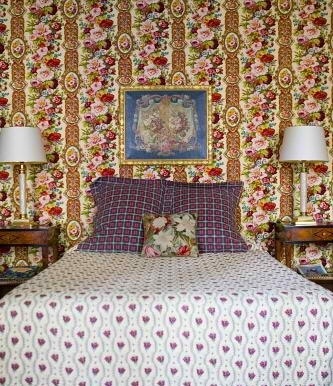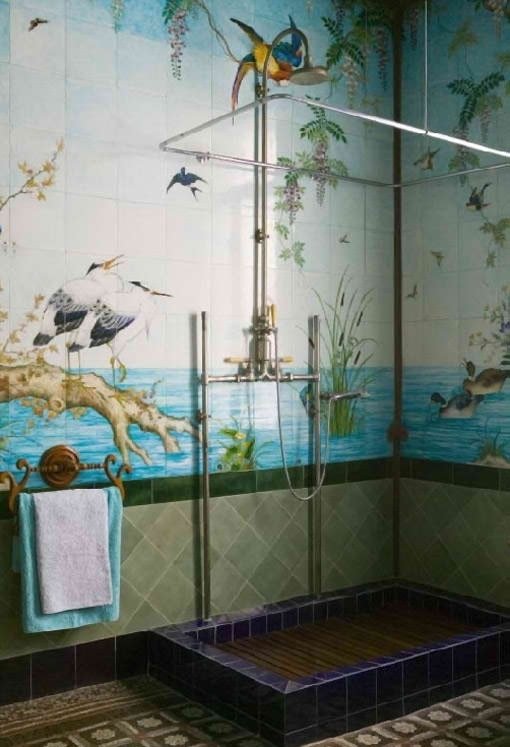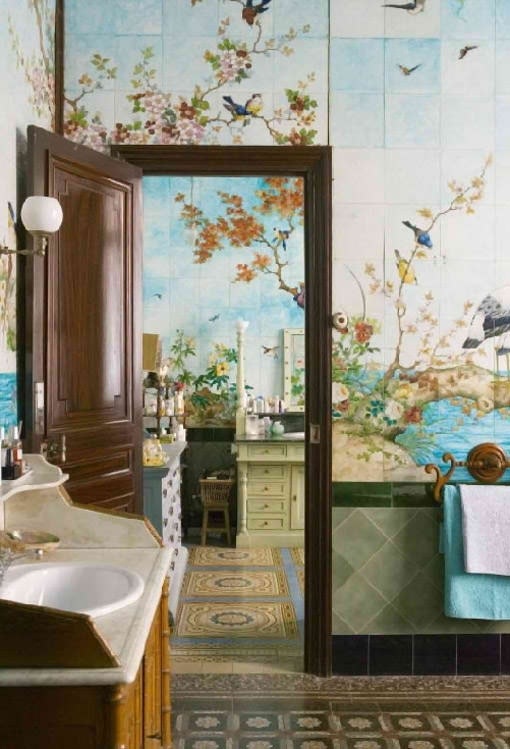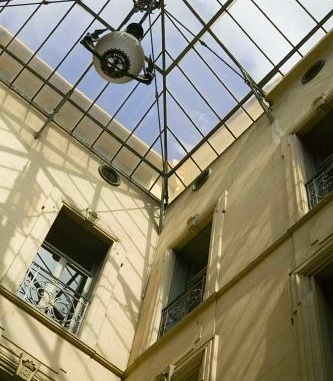 Above: This bathroom was entirely hand-painted with ceramic paint by a famous artist of the epoc, Theodore Deck. Right: The skylight designed by Gustave Eiffel.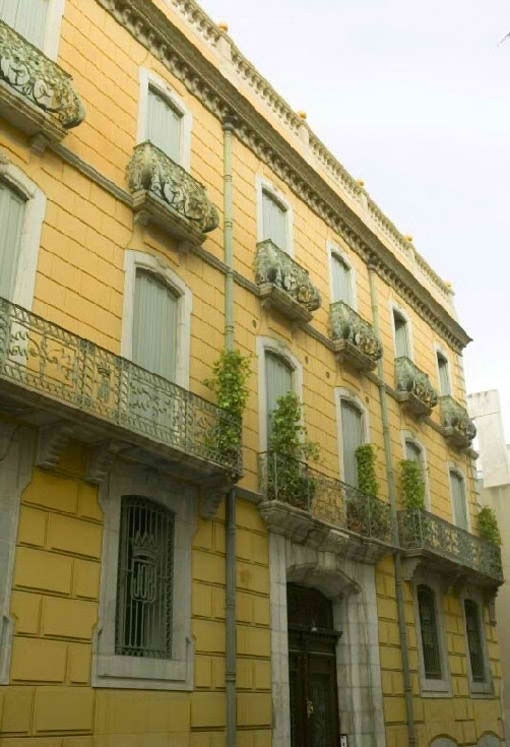 You may now stop drooling.
Here is a short video about the Quintas cheerful and authentic textile company, Les Toiles du Soleil:
[vimeo http://vimeo.com/26725474#at=65]
Images via here by of Hans Zeegers of Taverne Agency