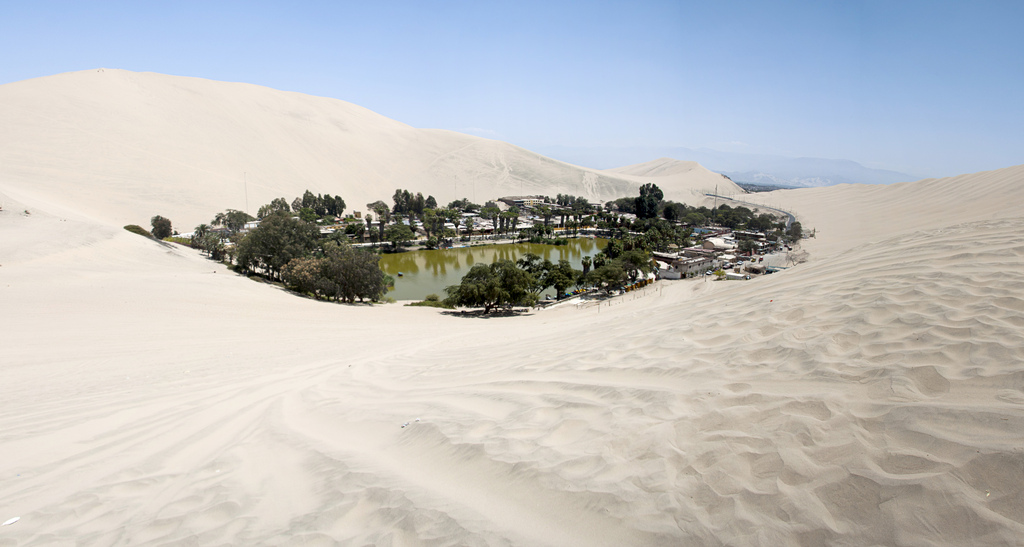 When I imagine a mirage, I think of epic tales of adventure and perilous journeys through the desert where our hero is dangerously lost, hallucinating in the barren landscape ahead. Rarely does the mirage turn out to be something real. Except this one did, and you don't have to be a character in a storybook to find it.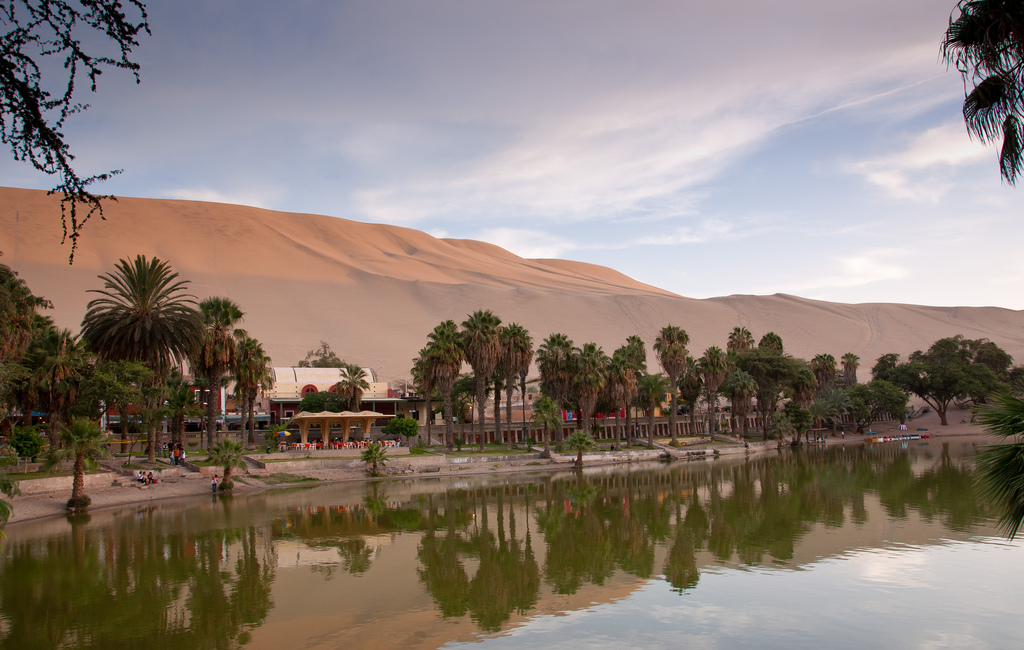 Just when you thought the internet had shown us all of the unusual and incredible places that earth has to offer, along comes another dreamy destination to discover and add to the bucket list.
This is Huacachina, a small town built around a lush, sun-drenched oasis lined with palm trees in the Atacama Desert of Peru, one of the driest climates in the world…

Huacachina has a population of just 96 residents living next to this surreal natural lake, surrounded by sand dunes that stretch hundreds of feet high. Being one of the few remaining natural oases in existence in North and South America, it has appropriately been called "the oasis of America".
To find this desert treasure however, you won't have to travel for days over a sandy lunar landscape, hanging on to the last drops of water in your flask. Huacachina is just a few kilometres from the southern city of Ica, a former Spanish colonial town located on the borders of the desert.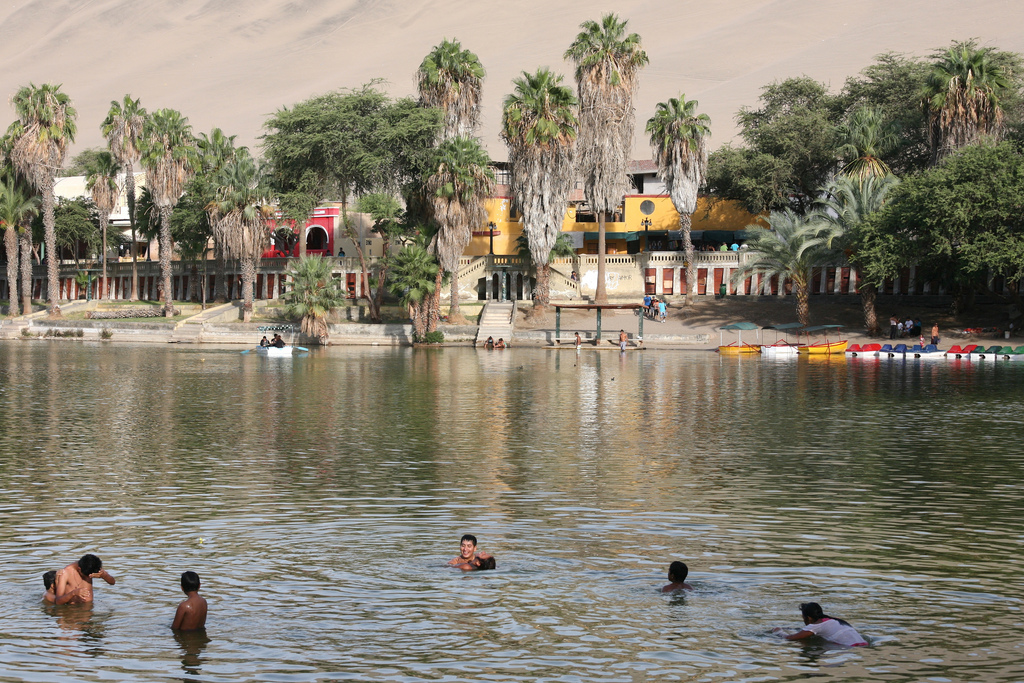 From the 1920s to the 1950s, wealthy Peruvians made Huacachina their desert playground and the oasis flourished in this golden age of tourism. Lima's elite flocked to the lagoon where they would bathe in the sulfur waters, which was believed to be therapeutic. Nowadays, the water no longer contains sulphur but according to locals, still has curative properties.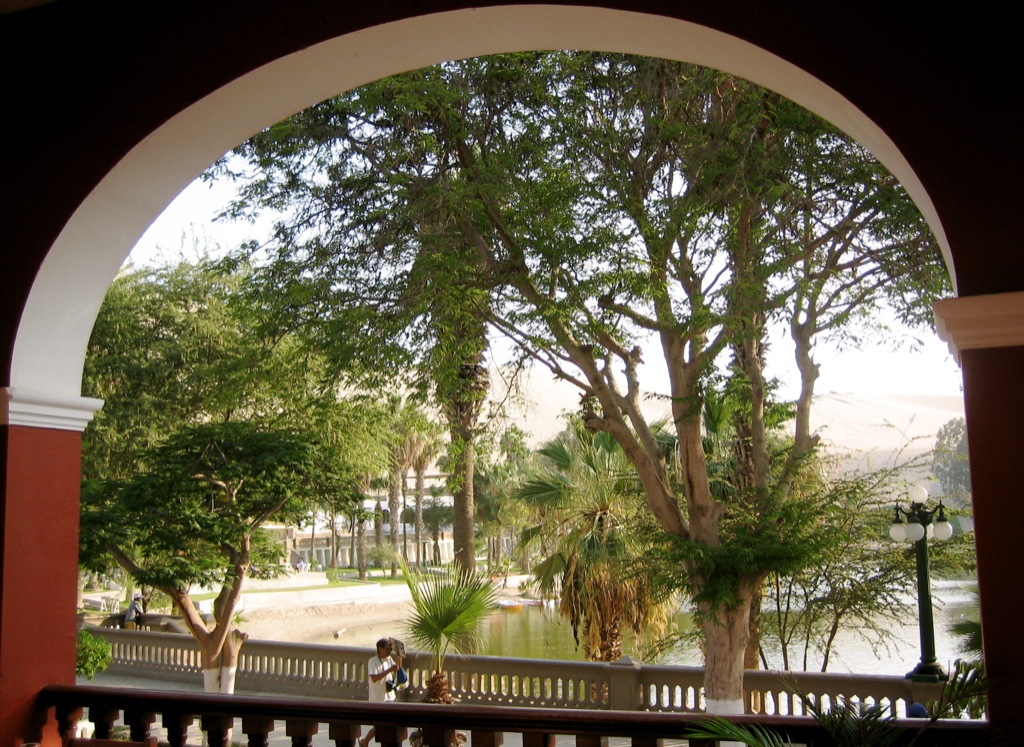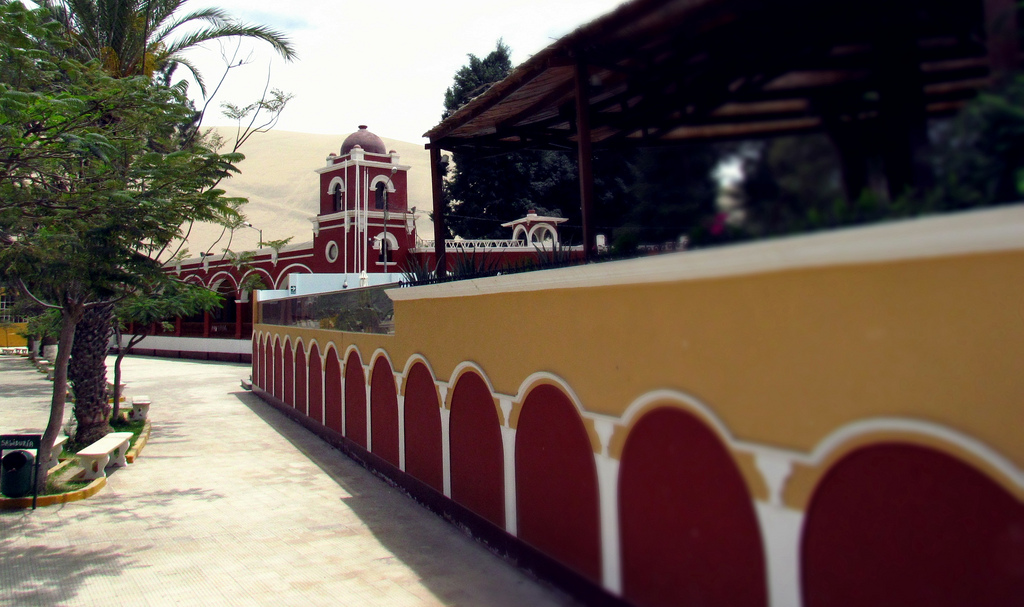 Life is pretty simple in Huacachina and locals make their living off accommodating the backpacking visitors that have replaced the wealthy Peruvian elite over the years. The small town has several hotels, hostels and restaurants, as well as a few tiny general stores.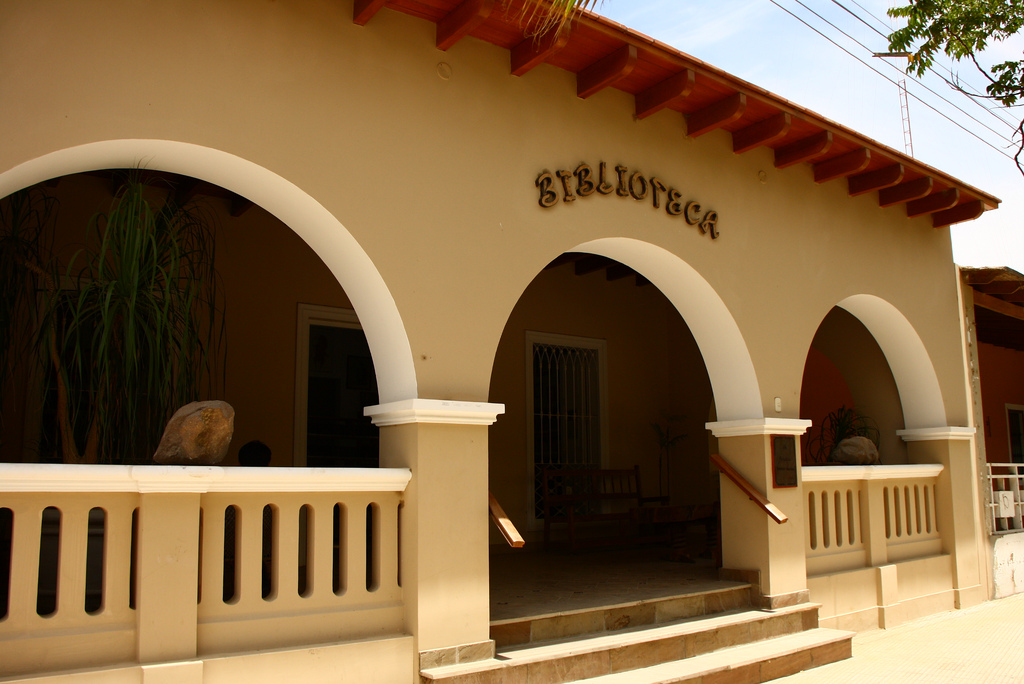 And look at that! They've even got their own desert oasis library– that's got to be a first!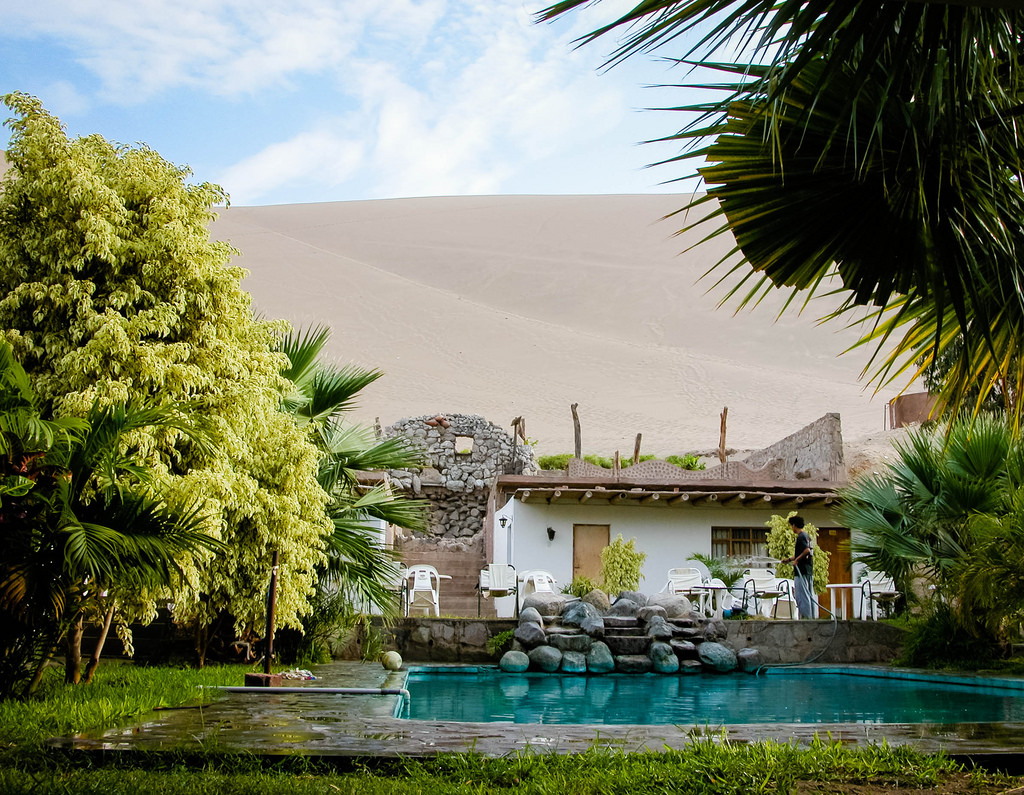 But of course, if we're talking about a desert oasis; a real-life mirage, there has to be some local legend to go with it, so let's gather round for story time…
The origins of the word Huacachina mean "crying woman", which relates to the legend behind the village. This is that legend…
Centuries ago a beautiful Incan princess was wandering through the desert near her house, while clutching her mirror in which she constantly admired her beauty. However, when she raised the mirror to her face she immediately saw a man who was watching her from behind her. Shocked, she dropped her mirror, and when it shattered the shards of glass transformed into lake Huacachina.
It is at this point that the legend differs according to the local you ask:
One version states that the princess fled the scene, with her veil scraping along the ground, creating the dunes that surround the oasis. Another version states the woman remained in the oasis, and became a mermaid (una sirena). To this day, there are people who say that the mermaid in the lagoon is lonely and so every year she drags one man by his ankle, deep into the lagoon where he drowns.
The Guide Book "Moon Peru" contains a similar but even more sinister version of the legend:
Many centuries ago, a young woman and her lover used to spend most afternoons strolling through the countryside in Ica. After a while, the couple was very much in love, and planned on marrying. But just before the wedding was to take place, her lover dropped dead. Wracked with sorrow, she spent the next few days retracing her walks with her lover. As she walked, she cried so much that her tears formed a lake.
As she sat by the lake one day, an evil spirit took the form of a man and tried to rape her. She jumped into the lake, imploring the water gods to protect her. They did so by covering her with a mantle of white snow. In doing so, she drowned, trapped underneath the snow. Now, every full moon she floats over the Huacachina oasis, cloaked in sparkling white light. Locals say that once per year she drowns a swimmer as a sacrifice to the lake gods who protect her.
There are frequent reports of annual drowning accidents in the lagoon which adds fuel to the legend's fire.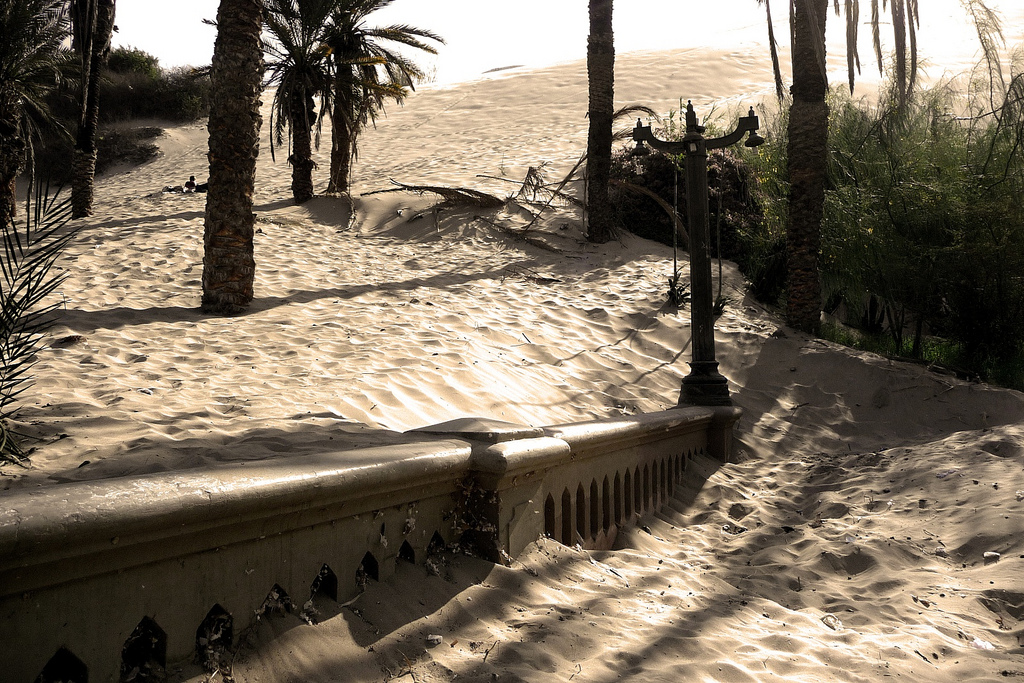 In recent years the water level of the Huacachina lagoon has dropped significantly, largely due to private landowners installing wells to access the groundwater. In order to prevent the lagoon from drying up entirely, water from other sources has had to be artificially pumped in from Ica for the use of residents. Dropping water levels are also due to evaporation, which increases when Ica temperatures rise during the summer. The grounds have been declared national cultural heritage by the National Institute of Culture, however if a new and deep well that can guarantee a regular water supply for the population and the lagoon isn't built urgently, Huacachina's oasis may very well end up as a mirage in the desert.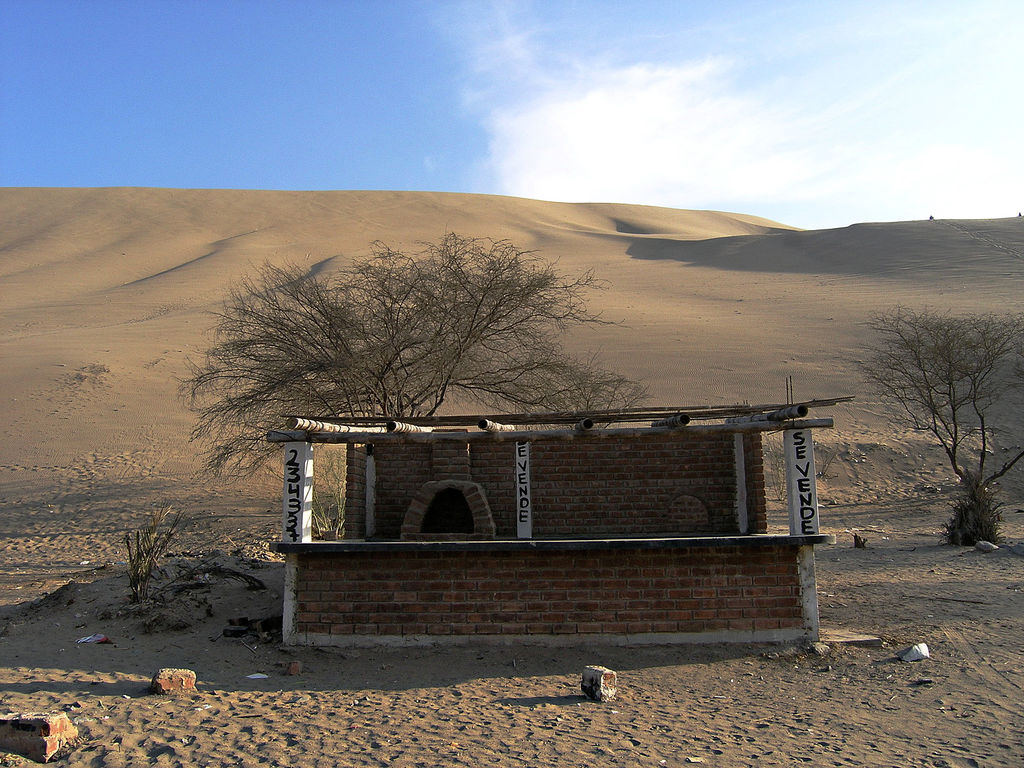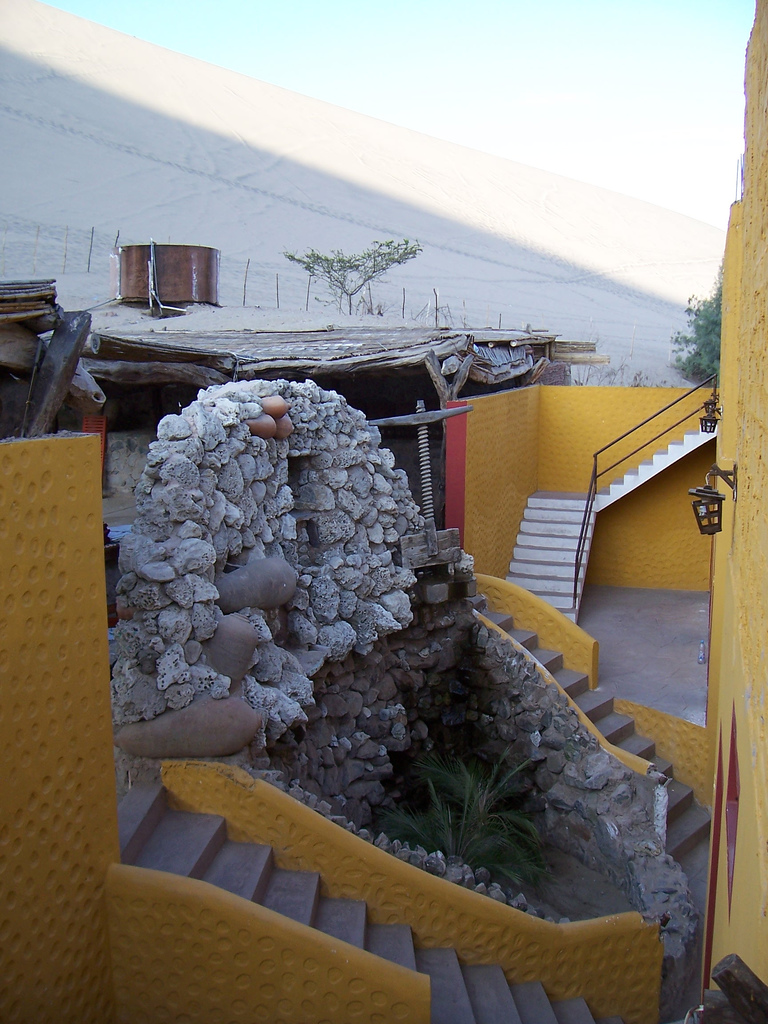 For now, this little town is still open to visitors looking for a surreal getaway. Locals survive running small businesses that revolve around sand boarding and dune buggy riding, offering tours, lessons and equipment– sort of like a mini off-beat ski station, but with sand!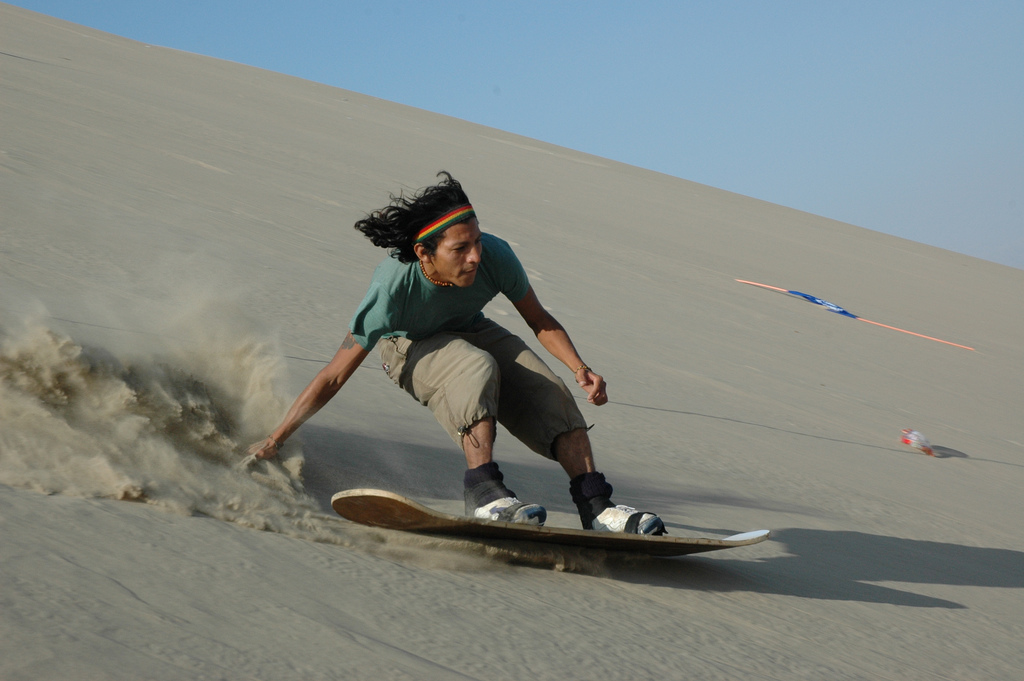 There are 12 hotels and hostels that make up the village's resort, including Hotel Mossone, a restored colonial mansion, Casa de Arena, a popular hostel and El Huacachinero (pictured below). Hotel, restaurant and general information is available on this helpful and impartial website.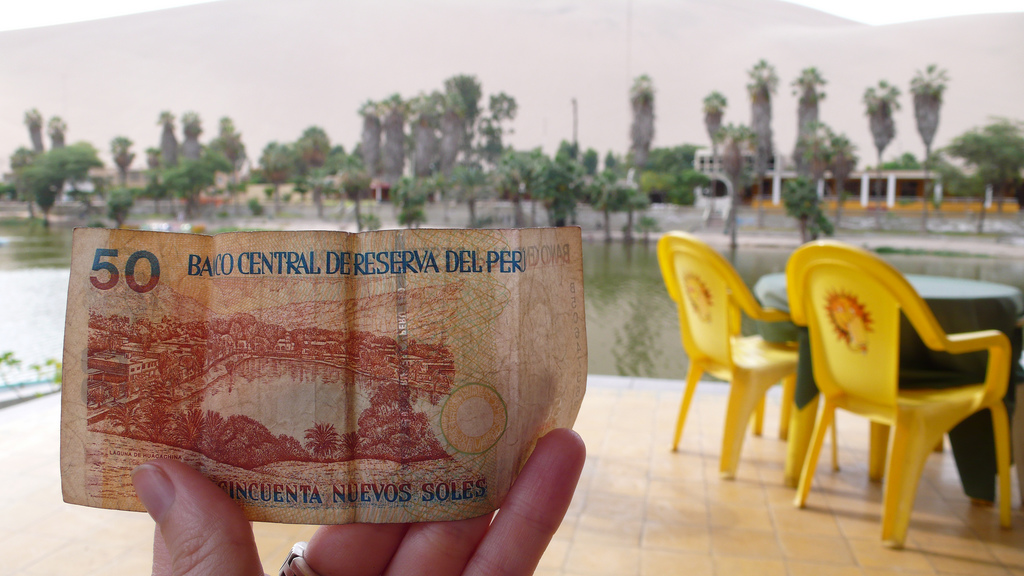 And if you ever picked up a Peruvian 50 Nuevo Sol note, you would have found a a clue to nation's hidden treasure!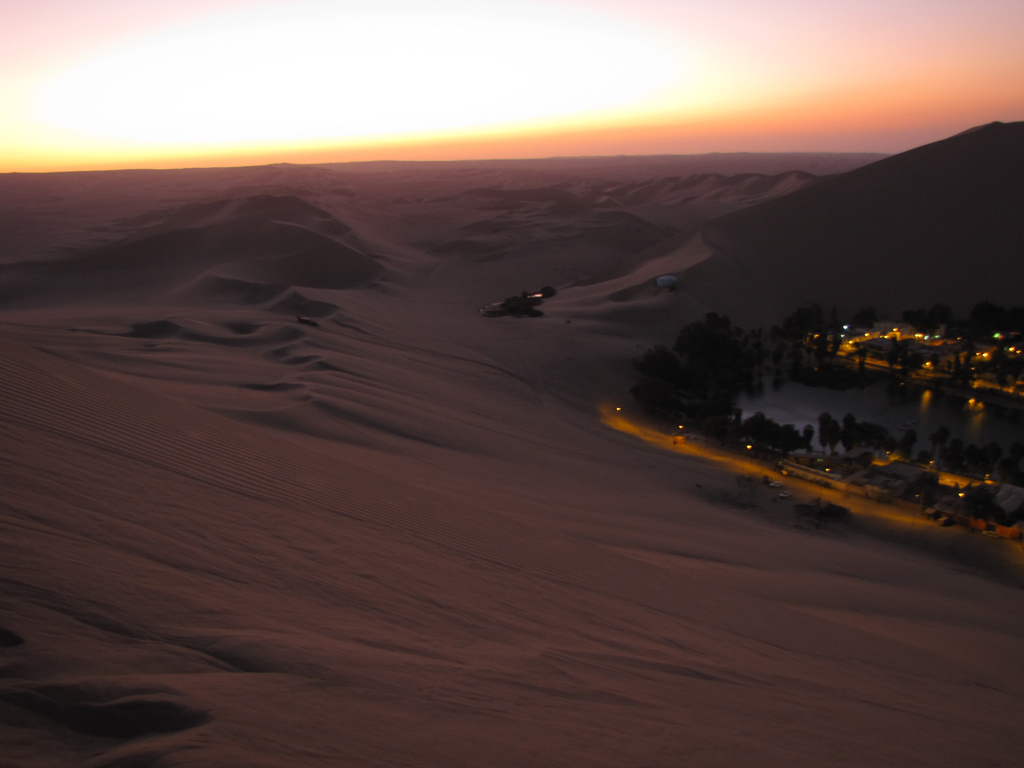 Oh Earth, you're never going to let me reach the end of this bucket list, are you?!