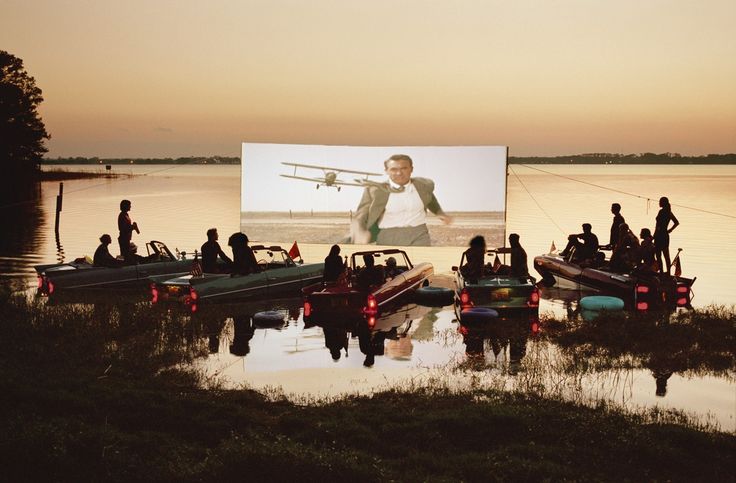 If you asked me to name three fashion photographers off the top of my head, I would probably say, Mario Testino (easy one), Annie Leibovitz … and does that guy who photographs everyone on the street count? What's his name, the Sartorialist guy. Scott Schuman. Anyway. I could probably name a few more, but until stumbling across his portfolio today, I would never have been able to name Tim Walker, which is funny, because I think he blows all those other guys out of the water.
Above: Floating drive-in, Florida, USA, 2005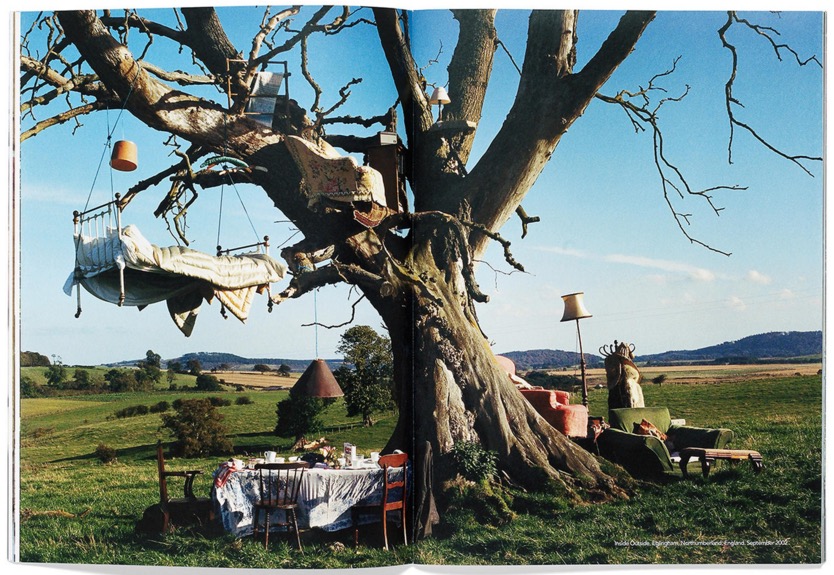 I'm now wondering why Tim Walker isn't a household name like Testino or Leibovitz at this point– and I'm not just talking about the type of households that keep stacks of outdated VOGUE magazines under the coffee table. But now that I've been schooled, it comes as no surprise that he often teams up with styling legend Grace Coddington on his shoots. So I just thought, for any others who didn't grow up or ever work in the fashion scene, and might only be familiar with one of his more famous photos, here's a catch up on some of his masterful surrealism. I think he'll be right up your street…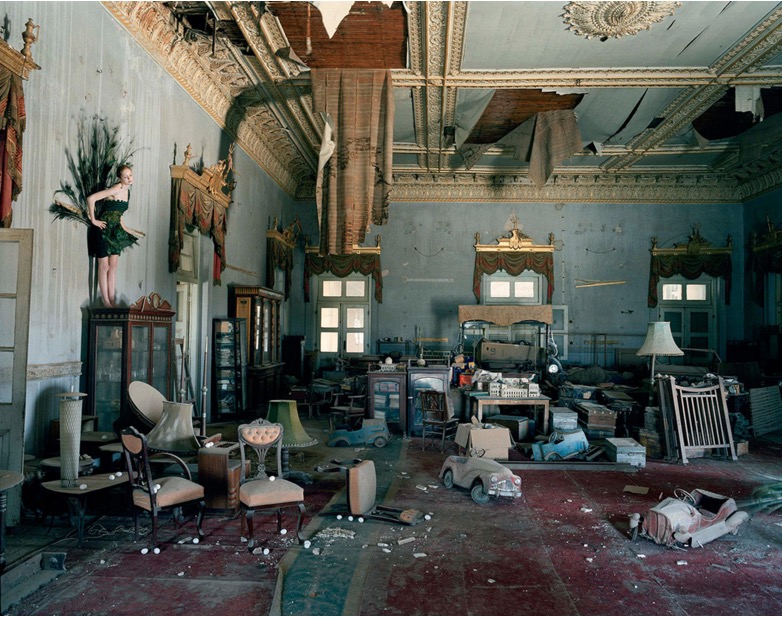 Lily Cole in earthquake-damaged room, Wadhwan, India, British Vogue, July 2005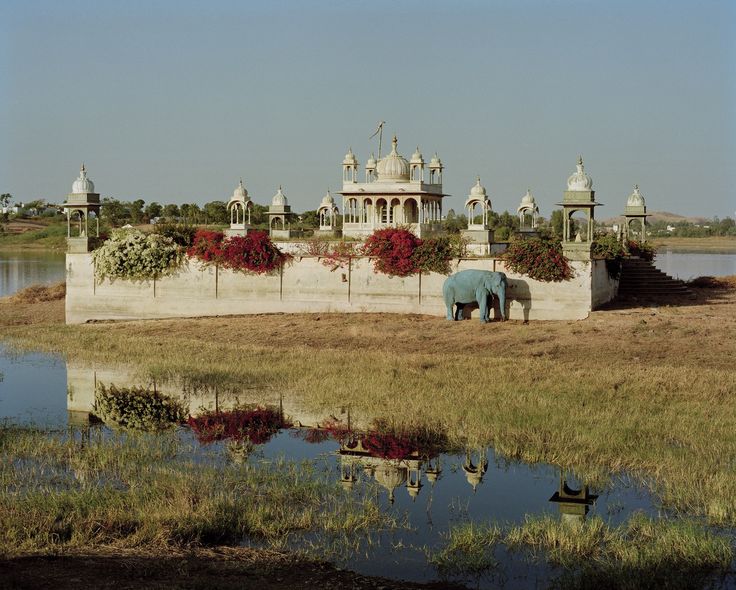 Blue Elephant & Temple, Dungarpur, India, Japanese Vogue, June 2004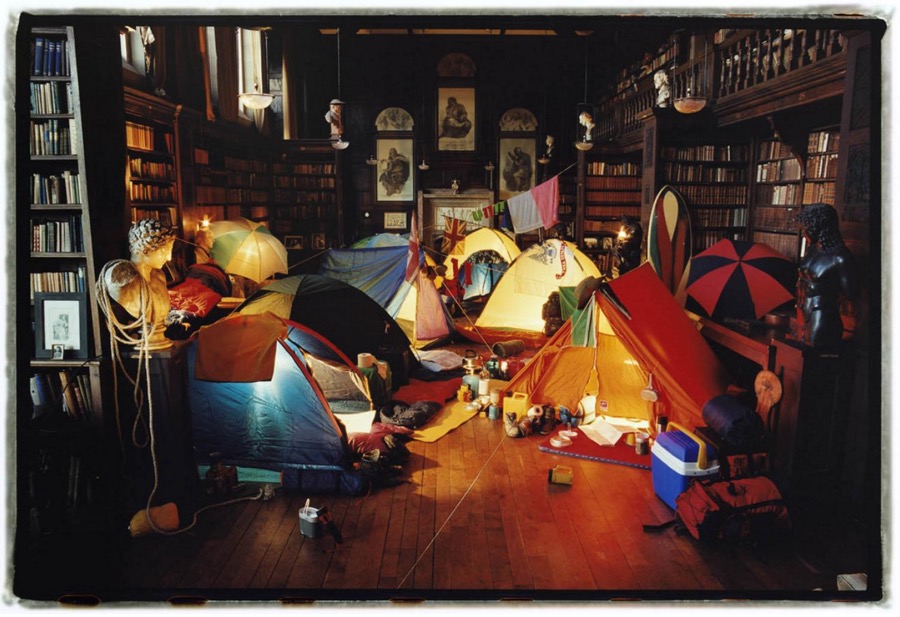 "It rained outside so we camped inside", Devon, UK, Casa Vogue, June 2002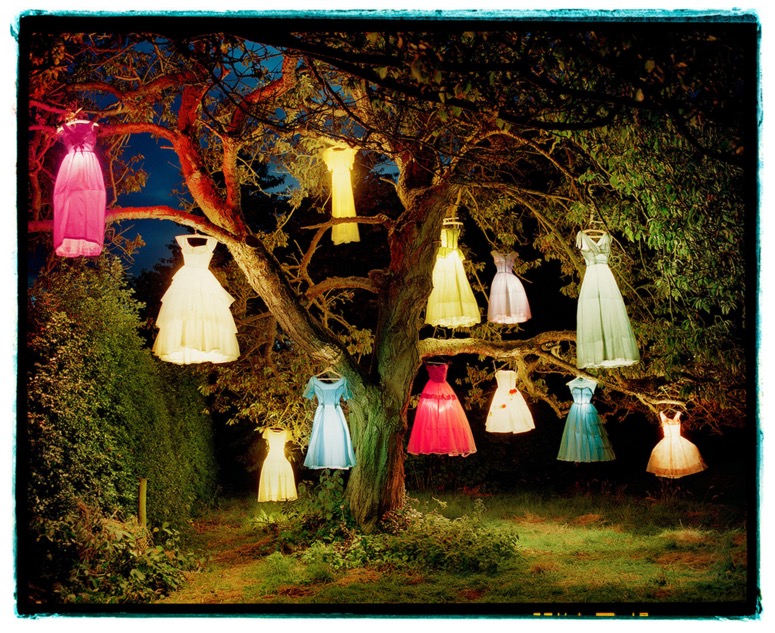 The Dress / Lamp Tree, Northumberland, UK, L'Uomo Vogue, April 2004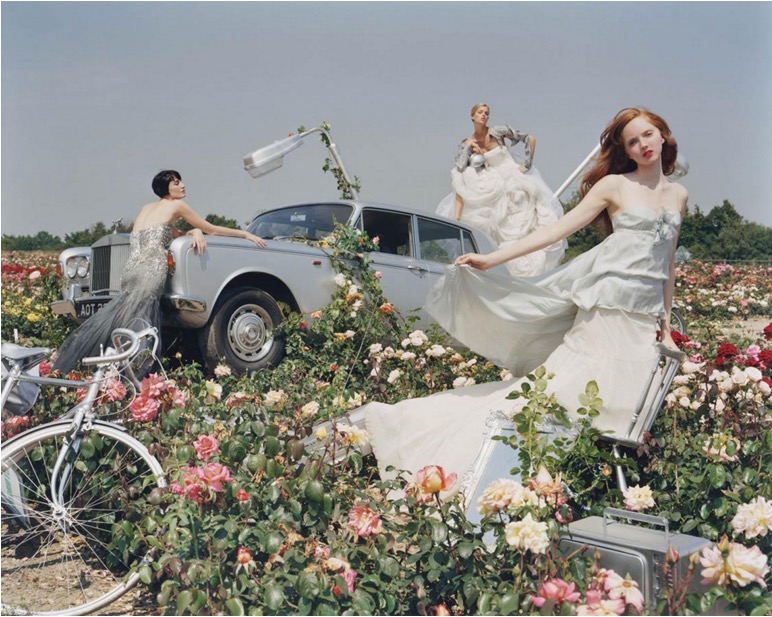 Erin O'Connor, Jacquetta Wheeler & Lily Cole, Essex, UK, British Vogue, December 2004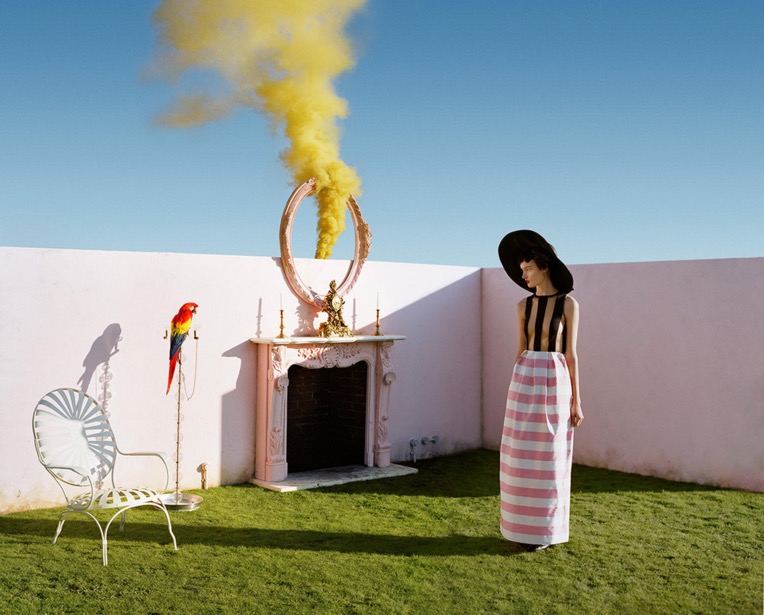 Norfolk, UK, British Vogue, April 2011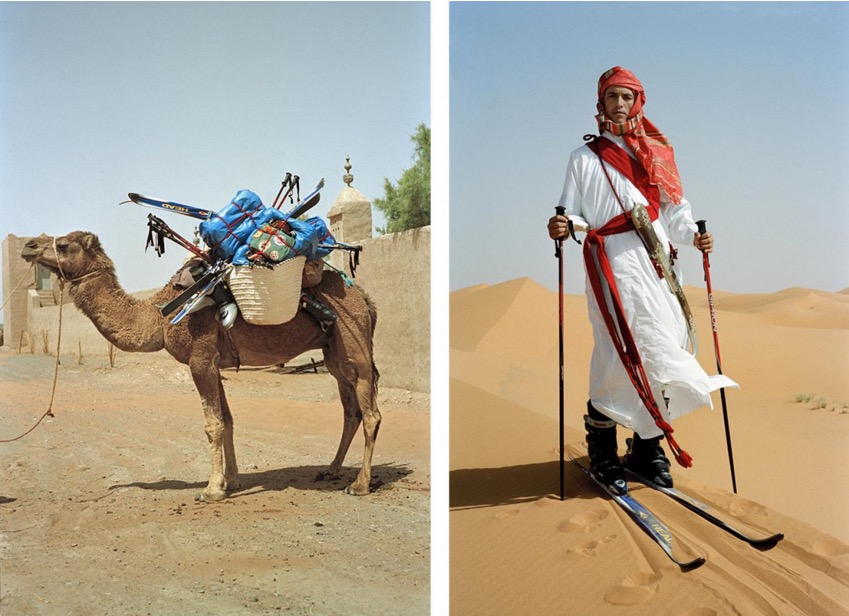 The Sahara Desert, Morocco, Japanese Vogue, August 2002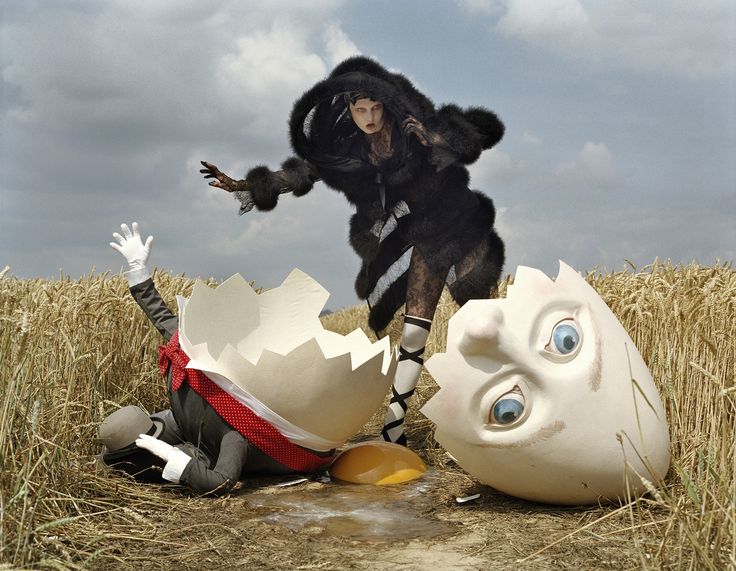 Karlie Kloss, Sussex, UK, W Magazine, October 2010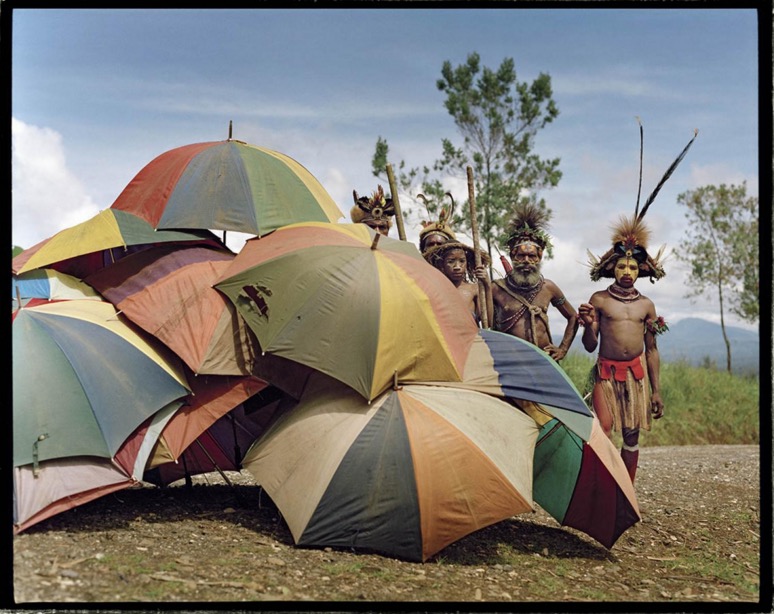 Huli Tribesmen, Papa New Guinea, British Vogue, August 2007
Eglingham Children & Swan, Northumberland, UK, Japanese Vogue. February 2003.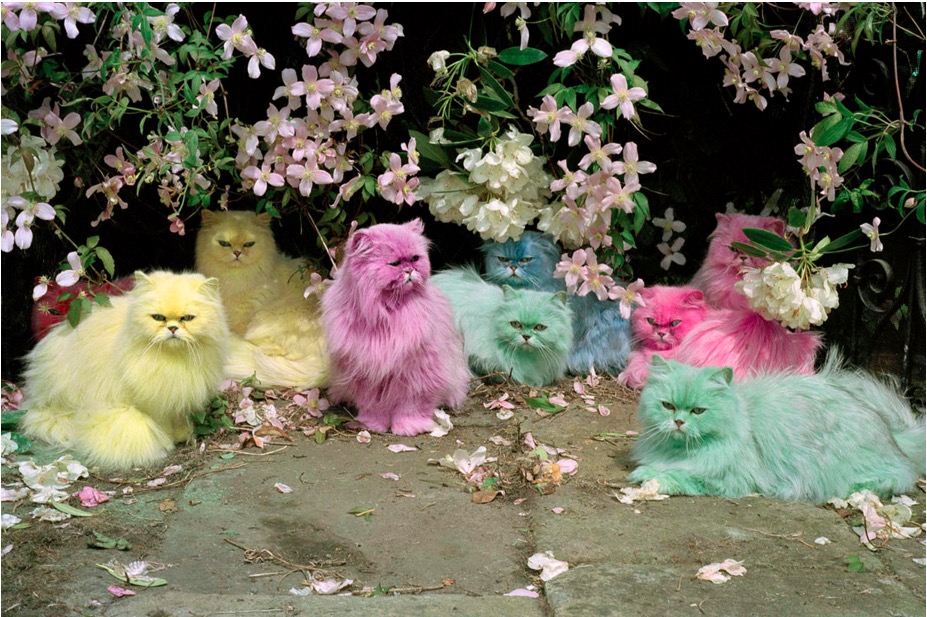 Pastel Cats, Northumberland, UK, Italian Vogue, November 2000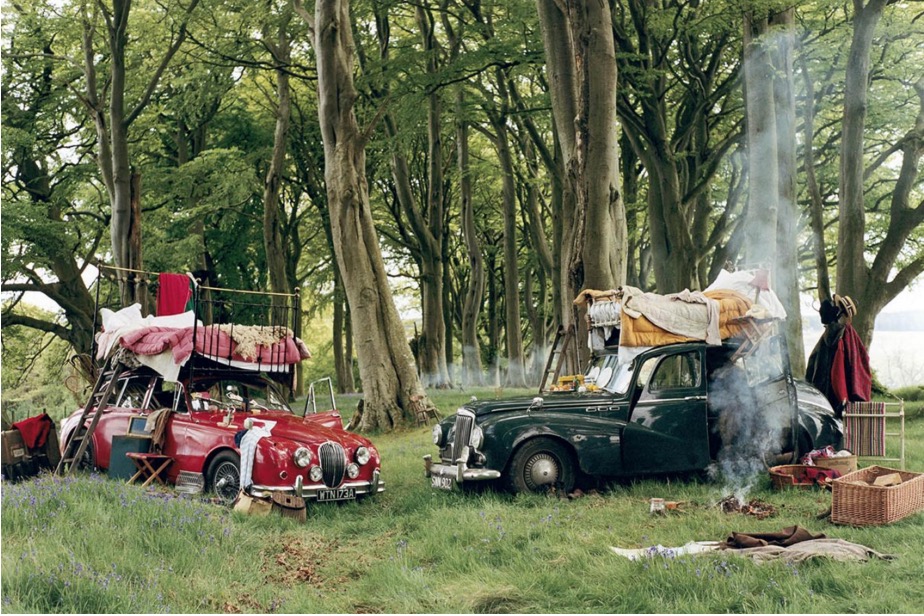 Beds on cars, Northumberland, UK, Italian Vogue, 2004
And if you don't see yourself as a fashion magazine collector, try Tim Walker's coffee table book for size. It should also make a dreamy Christmas present.