When you're looking for an abandoned adventure, you don't typically expect to find them right in the middle of a major European city, much less inside what one of the most important and official buildings of the last five centuries. But for the past 20 years, urban explorers in Antwerp have had the very surreal opportunity of discovering the incredible Chambre De Commerce that was the home to the city's stock exchange until its closure and abandonment in 1997. After many years of neglect and rapid decline due to the immeasurable expense of protecting and restoring it, as of this year, a deal has finally been struck and works have begun to refurbish the 18,000 square meter building and turn it into a luxury hotel. Before it's expected to re-open its doors in 2018 with a shiny new make-over, I thought we might take a glimpse at some of the incredible urbex photography that has come out of this late-Gothic super structure during its recent years of uncertainty; a haunting if not strangely beautiful portrait of human neglect.
The old Antwerp stock market was burned down twice and rebuilt twice in the same exact style, once in 1583 and a second time in 1853– apparently a set of very unlucky numbers for the Belgian market!

The current version has a very interesting style, combining neo-Gothic with revolutionary techniques and modern metal construction resulting in what appears to be a very steampunk aesthetic.
These are the photos of self-taught Norwegian photographer Jan Stel, who visited the complex many times during its abandonment and found it a great place for deep meditation. "It was magical being inside this building so many times in the beautiful late-afternoon sun. Though I was joined by some curious pigeons, there were no people around to disturb me… one can find peace here. Hopefully, this majestic property will be saved from becoming a ruin by an extensive reconstruction that retains its beauty and authenticity."
Jan has immortalised this moment in the building's history in his book, Manmade/ No Human.
Whether the old stock exchange will retain its beauty and authenticity, only time will tell. The building has been bought by and is currently being restored by the Marriott Hotel group, which includes brands from the Ritz Carlton, St Regis and Bulgari resorts to W Hotels. Watch this space.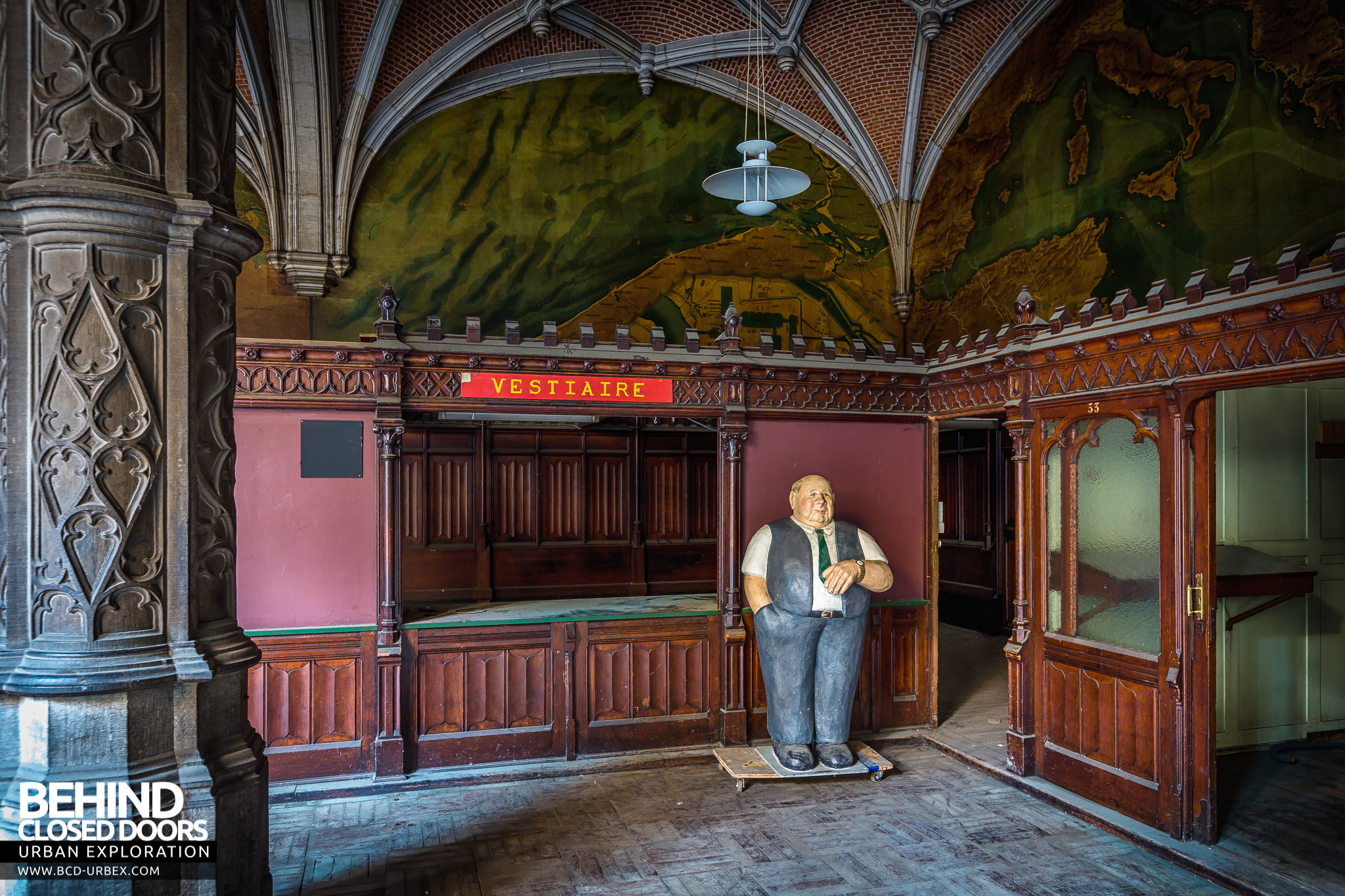 If you'd like to keep exploring the building, I recommend, taking a look here and here.
And if you thought this was odd, check out China's First Stock Exchange, now a Forgotten Dusty Apartment Building.