Do you know many fifteen year olds who would circumnavigate the globe in 44 days, dressed as dapperly as a the Prince of Wales? Probably not, because, well … kids these days. In 1928, to mark the centennial of the author Jules Verne, the Danish newspaper Politiken held a competition challenging teenage boys to travel the globe unaccompanied in under 46 days. The competition's winner would receive financial assistance but have to make use of all forms of transport except aviation. A young fresh-faced red-head Dane by the name of Palle Huld, who was working as a clerk in a car dealership, answered the challenge and won. Palle embarked on his adventure, documented by the newspaper, and returned to Copenhagen a hero that Spring of 1928, unmistakeable in his signature breeches, flat cap and overcoat, a style that would become synonymous with another certain adventurer…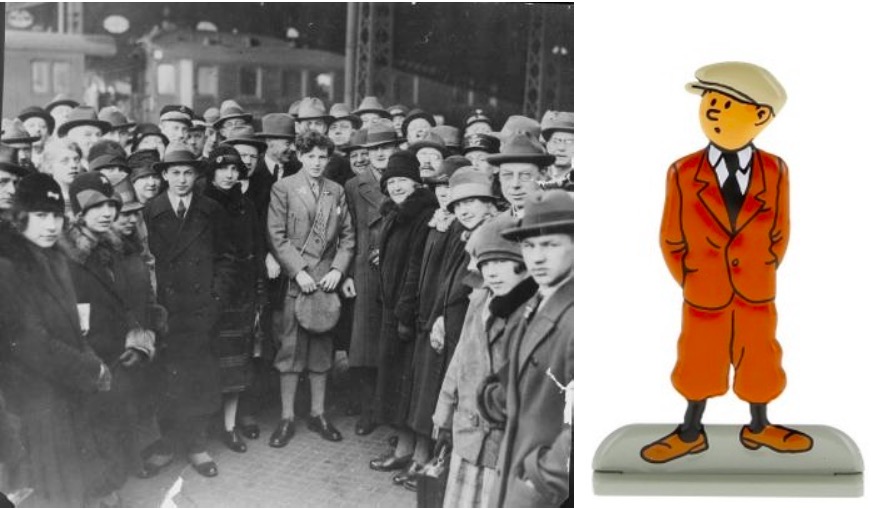 Tintin is the star of the comic books that sold more than 200 million volumes worldwide. Dressed almost identically to Palle Huld, the adventurous young character created by Belgian cartoonist Hergé, first appeared in Le Petit Vingtième, a weekly children's supplement of a Belgian newspaper in 1929, just months after Huld's triumphant return to Copenhagen.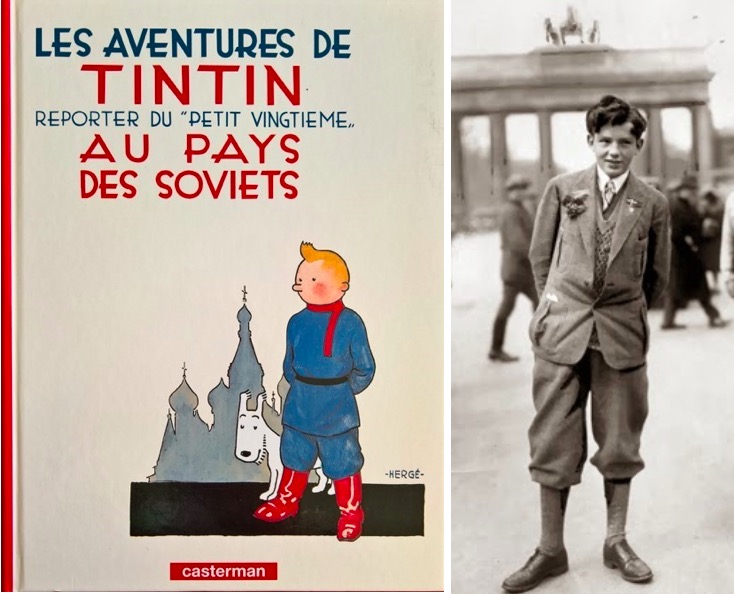 Like Huld, the first Tintin was portrayed with bright red hair and freckles and received a similar heroes welcome at the end of the first book Tintin In The Land Of The Soviets. Palle's journey had taken him through the Soviet Union, including foreigner-unfriendly Moscow, as far as Japan, China and Canada, all the way back to Europe via England, Scotland, Poland and Germany, all by train and passenger line. When he returned, he had to be body surfed out of the crowd by policemen.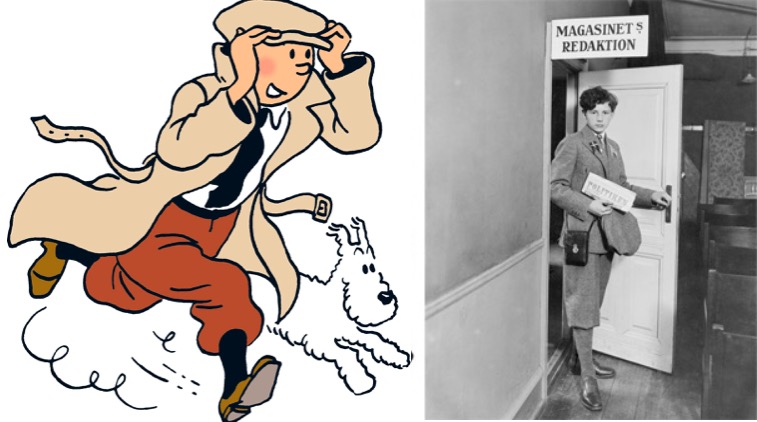 Before his death at the age of 98, Huld claimed he had never read Tintin comics. After shooting to fame as a teenager, he later became a successful Danish film actor and writer, appearing in 40 films. Hervé never revealed his true inspirations behind his iconic comic character, always telling the press, "Tintin, c'est moi!".
Some Tintinologists (yes, that's a real thing you can be) also argue Hergé had another inspiration; a French war and travel photojournalist by the name of Robert Sexe, who circumnavigated the globe by motorbike with his pal René Milhoux– Tintin's sidekick, Snowy the dog, was originally called Milou in French. They also toured the Soviet Union, the Congo and the US in the same sequence as Tintin's first three books.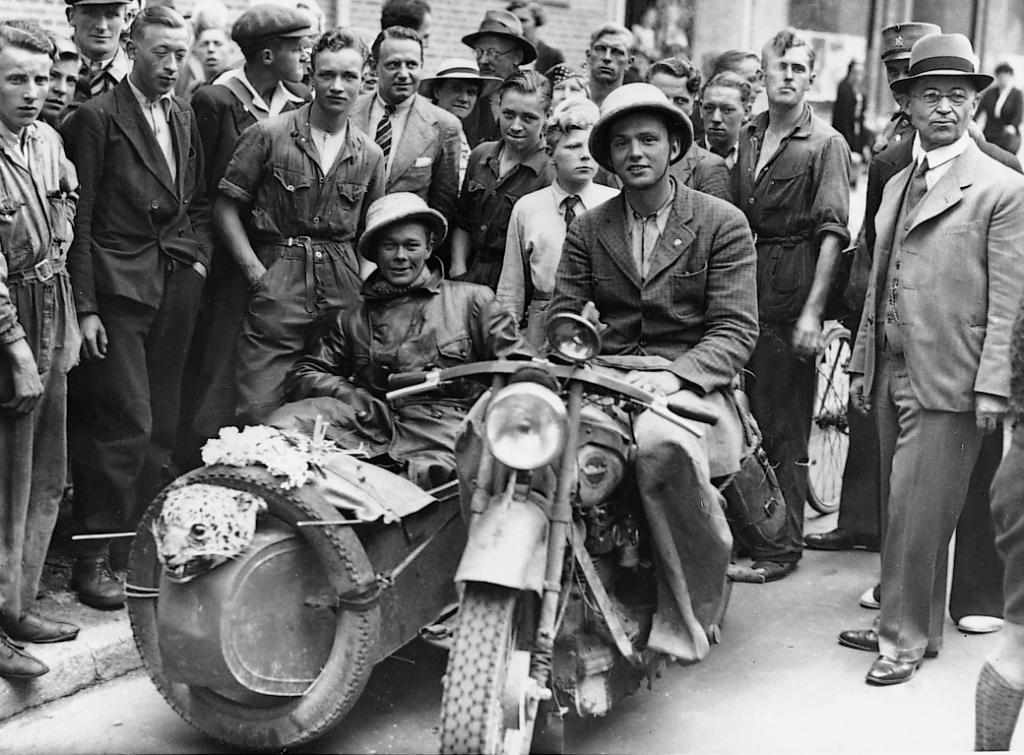 Palle Huld also continued travelled to faraway lands, by motorbike as well. I found this photograph of Huld on his return from the Persian Gulf in 1937.
I'm a sucker for the real-life theories behind our most iconic fictional characters (remember the real Jessica Rabbit?). If you have any real-life clues, theories and mysteries behind the curtains to share, you know where to send them!