1. The 'Hippiedilly' Squat on Hyde Park Corner in 1969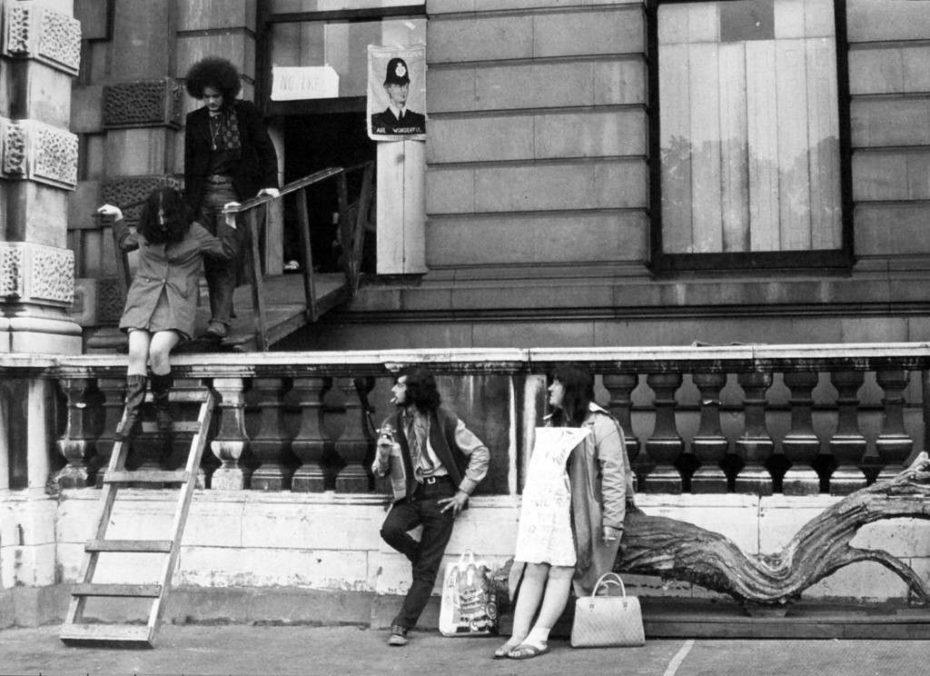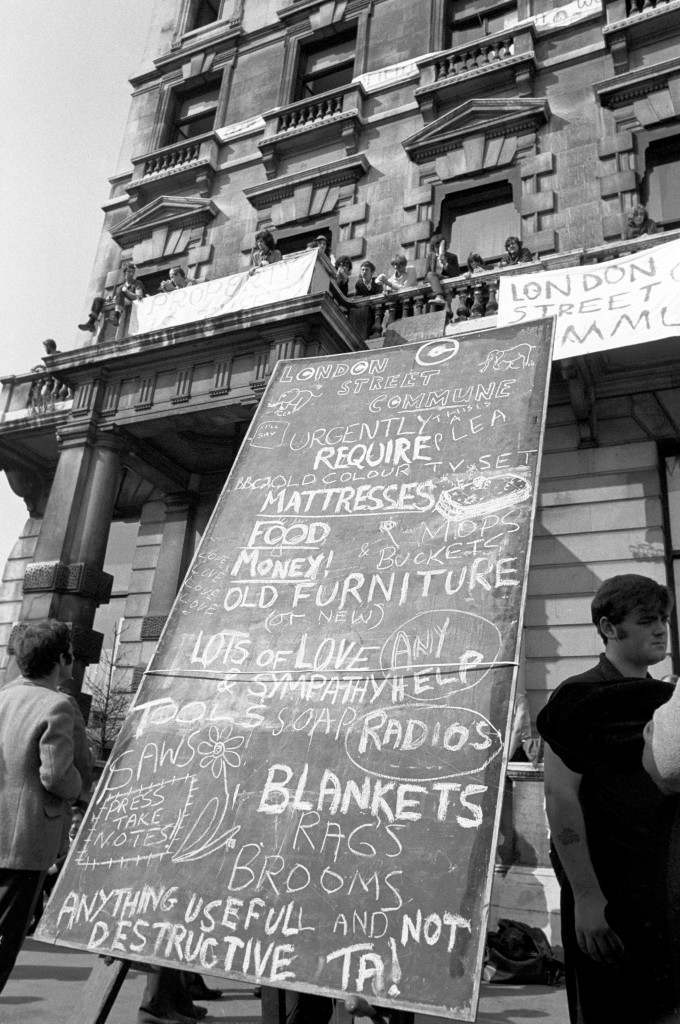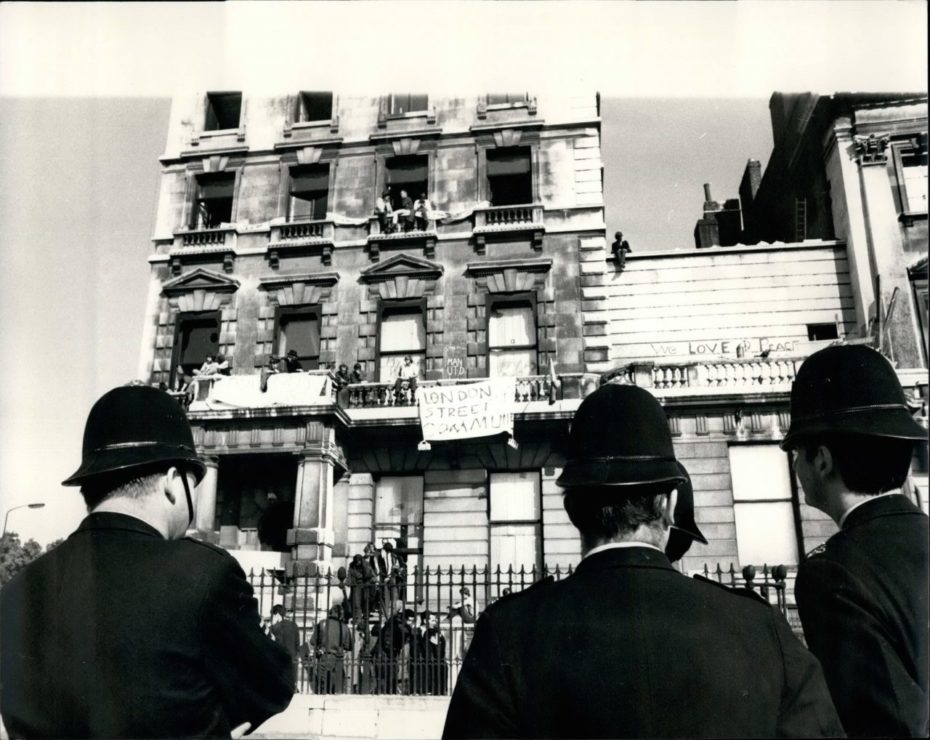 Found on Flashbak.
2. The British Library has a collection of over 60 million newspapers stored in an airtight, low-oxygen room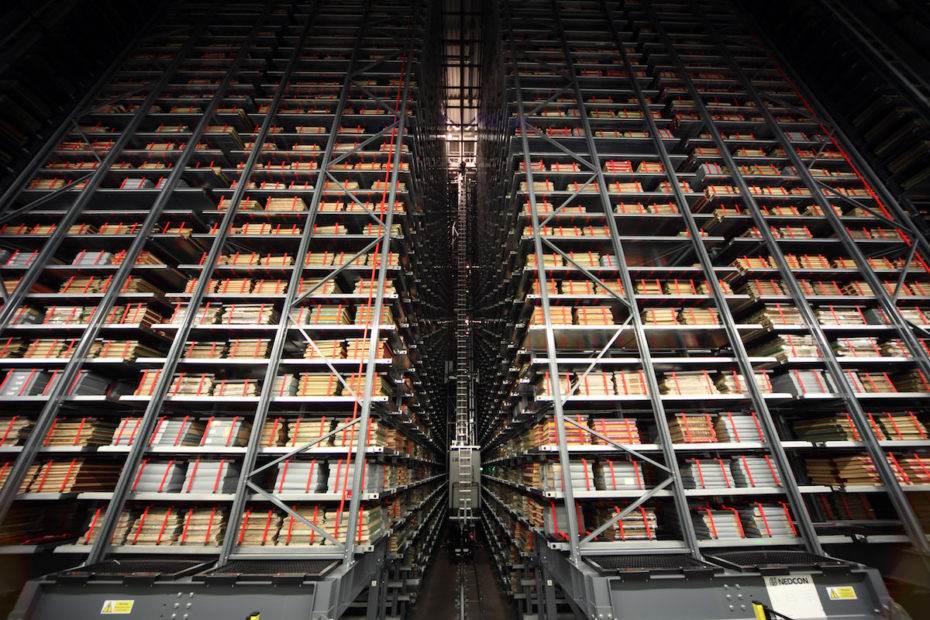 The latest, state-of-the-art facility featuring robotic cranes to retrieve newspapers from shelving that are 20 metres (65 feet) high. The newspapers are stored in a dark, airtight, low-oxygen environment, both for preservation purposes and to eliminate the risk of fire. Spanning more than three centuries, it comprises local, regional and national newspapers from across the UK as well as many overseas titles. It is an invaluable historical resource for tens of thousands of researchers every year and continues to grow as some 1200 titles every week are received by the Library through legal deposit. The National Newspaper Building [is] located at the British Library's northern site at Boston Spa, West Yorkshire…
As well as providing access to the print newspapers, where microfilm and digital copies are not available, the British Library's newspaper programme also  digitised 40 million newspaper pages and made them available online. 10 million pages are already available online at www.britishnewspaperarchive.co.uk.
Found on Eastman's Online Genaeology Newsletter.
3. A Great List of Little-known Ghost Towns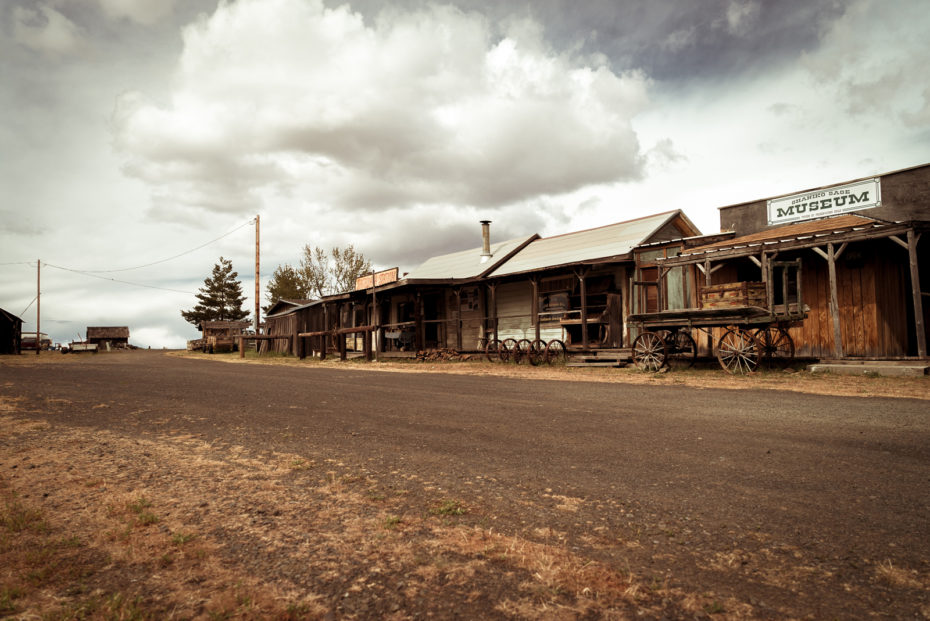 Compiled by Architectural Afterlife.
4. An opera house on the US–Canada border where the stage is in one country and half the audience is in another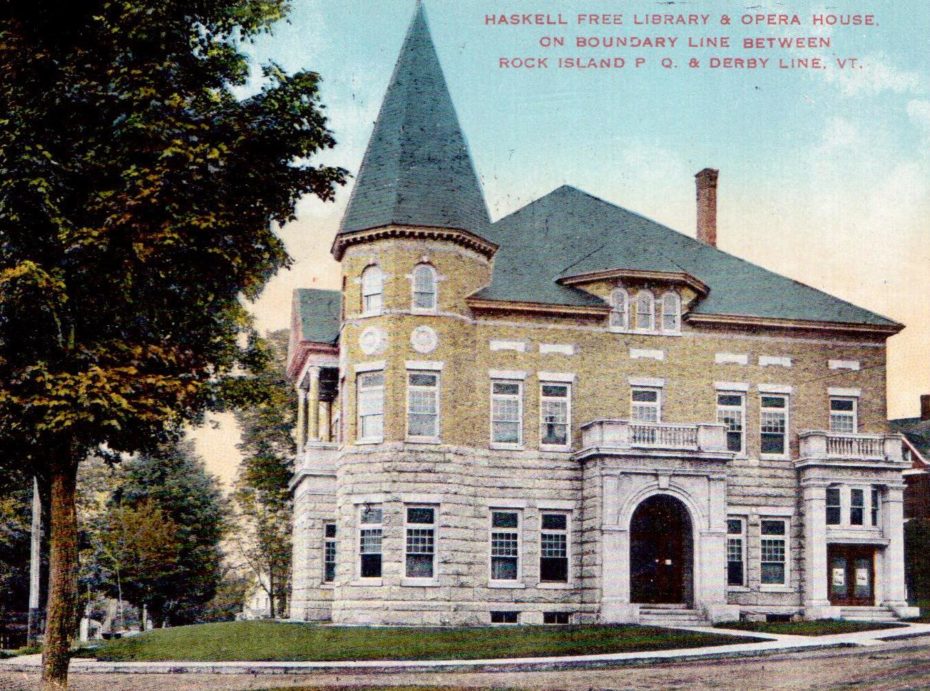 The Haskell Free Library & Opera House.
5. Orson Welles' "Voodoo" 
Macbeth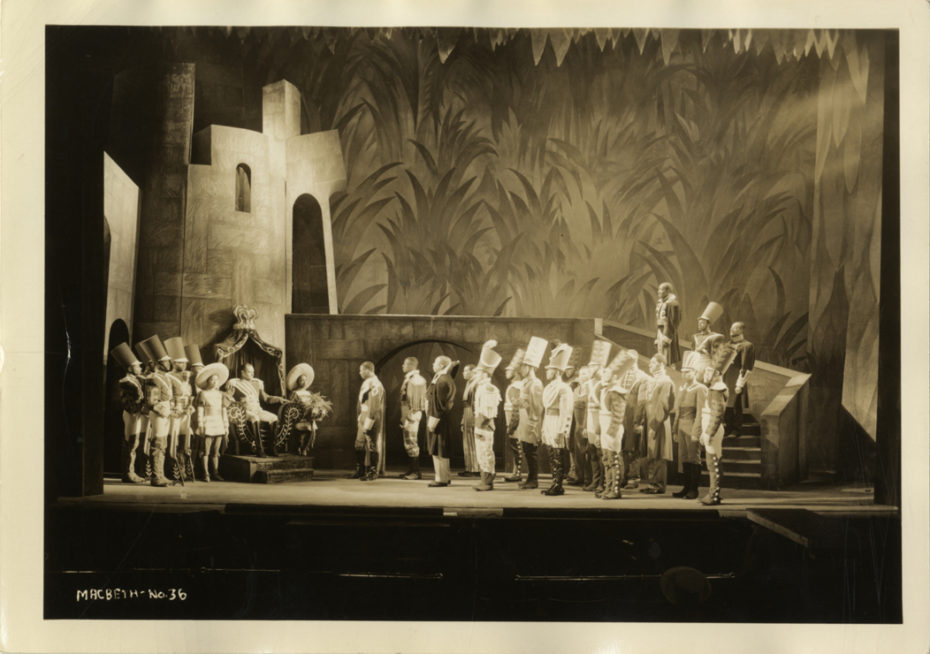 Orson Welles' "Voodoo" Macbeth, which transposed the medieval violence and witchcraft of Shakespeare's "Scottish play" into 19th century Haiti … it opened at Harlem's Lafayette Theatre on April 14, 1936, some 10,000 people surrounded the venue, blocking traffic on Seventh Avenue; when the show toured the country after a three-month run in Harlem, the playbill boasted that the original engagement played to 150,000 people.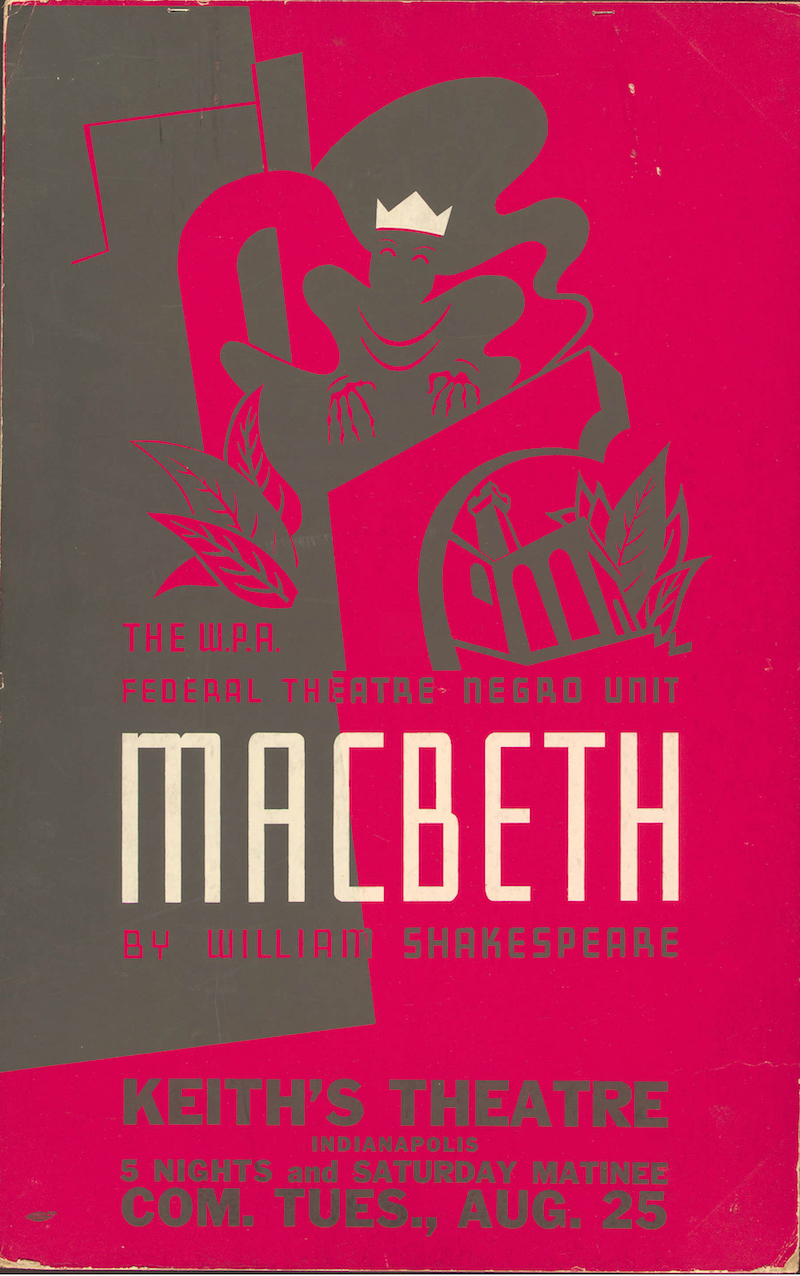 Directed by a 20-year-old Orson Welles… [his] audacious staging of Macbeth replaced the three witches with a troupe of Voodoo drummers and dancers.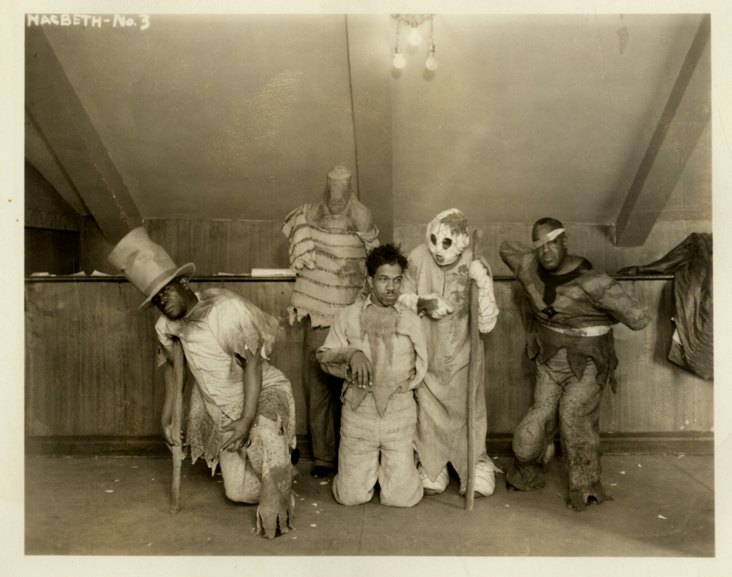 Some film of the original "Voodoo" Macbeth survives:
Found on Dangerous Minds.
6. The Story of John Lennon's Rolls-Royce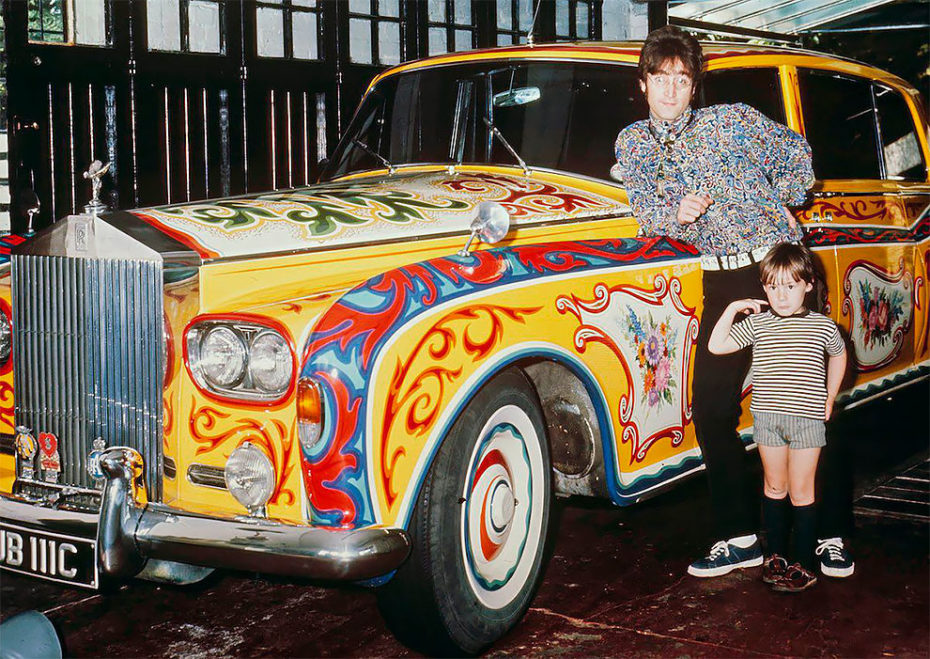 A refrigeration system was put in the trunk and it was one of the first cars in England to have tinted windows. He probably paid 11,000 pounds (nearly $240,000 in today's value). Lennon didn't know how to drive and didn't get his driver licence until 1965 at age 24. He sometimes used a six-foot-four Welsh guardsman named Les Anthony.
The car was shipped to the USA in 1970 when Lennon moved there and was loaned out to other rock stars around such as The Rolling Stones, Bob Dylan and The Moody Blues.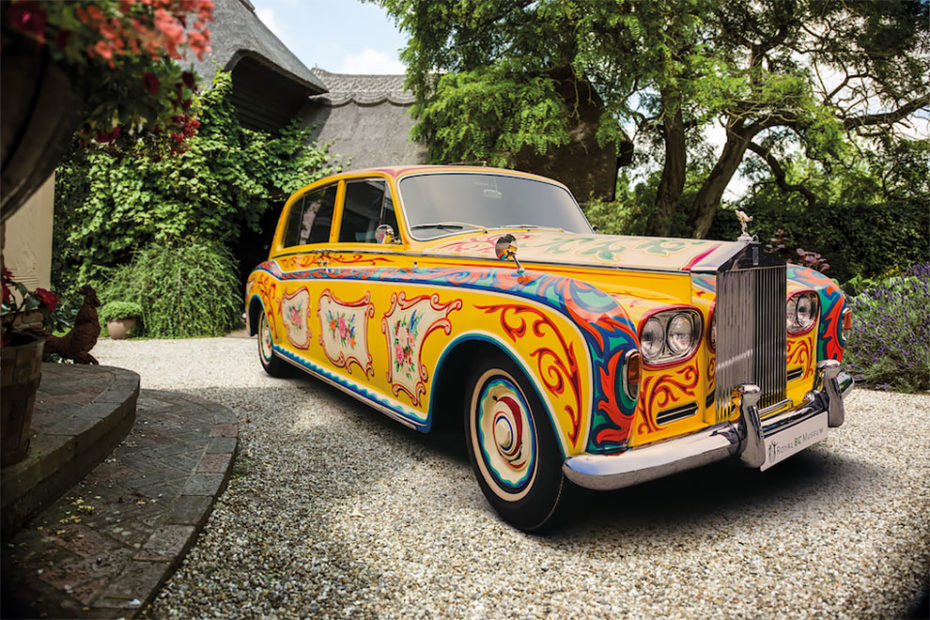 In 1977 Lennon donated the Phantom V to the Cooper-Hewitt Museum at the Smithsonian Institute to cover an IRS problem. The Cooper-Hewitt sold the car in 1985 for $2,299,000 to a Canadian businessman and since 1993 it has been in the Royal British Columbia Museum in Canada.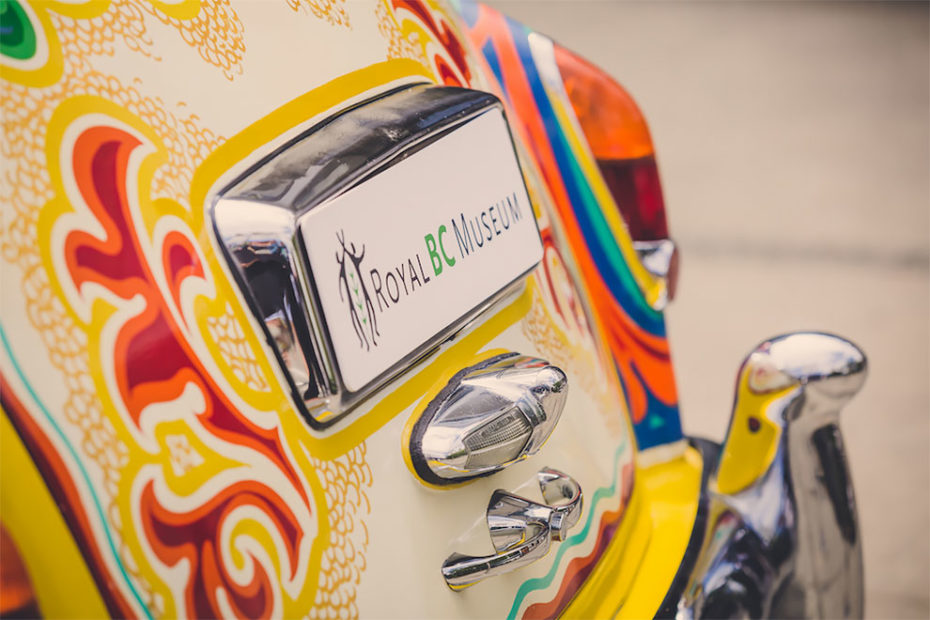 Read the full story on Rolling Stones.
7. Konstanz, one of the few towns in Germany left untouched by the Second World War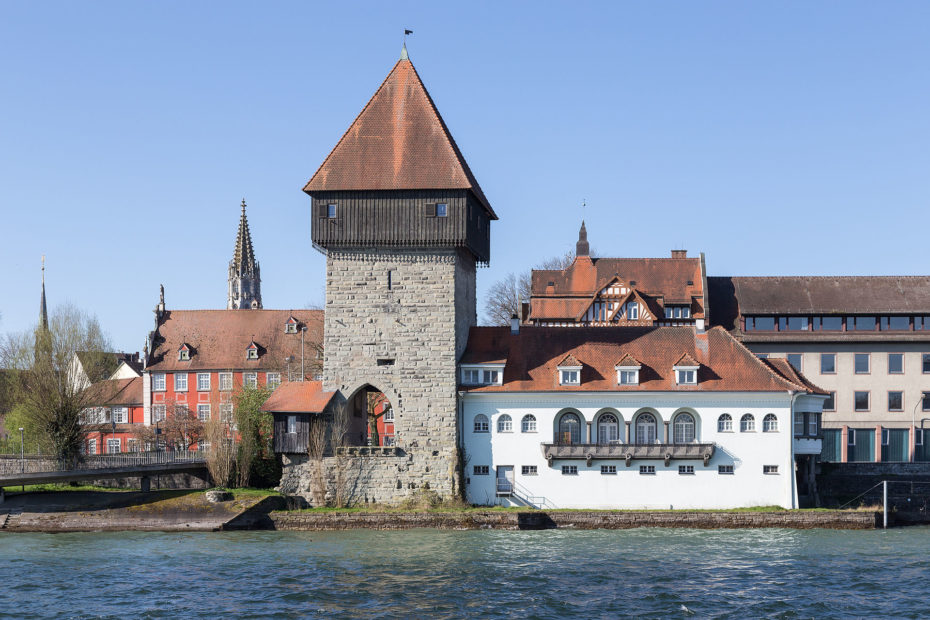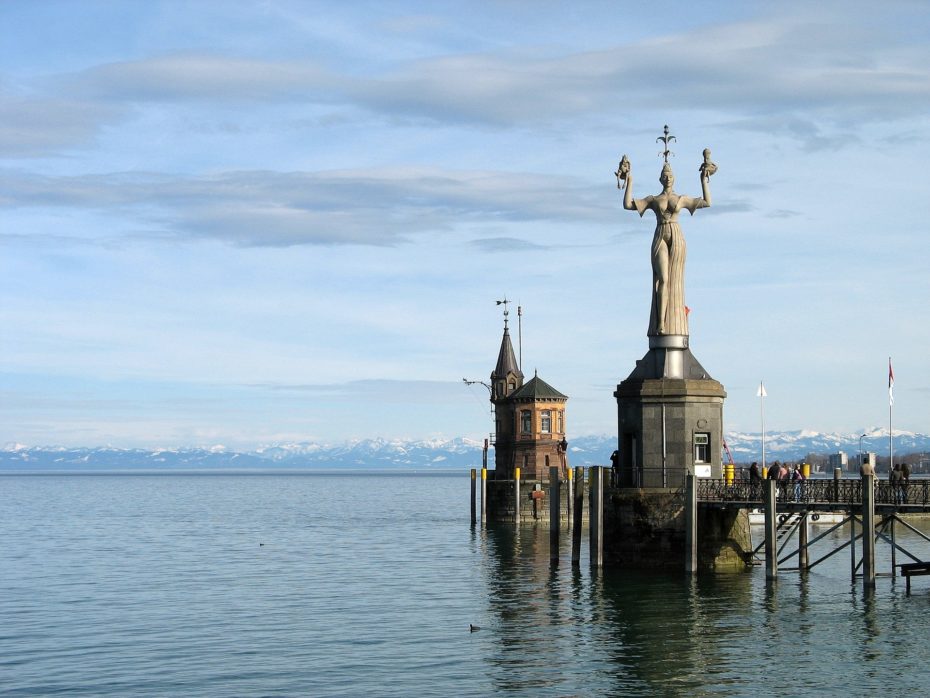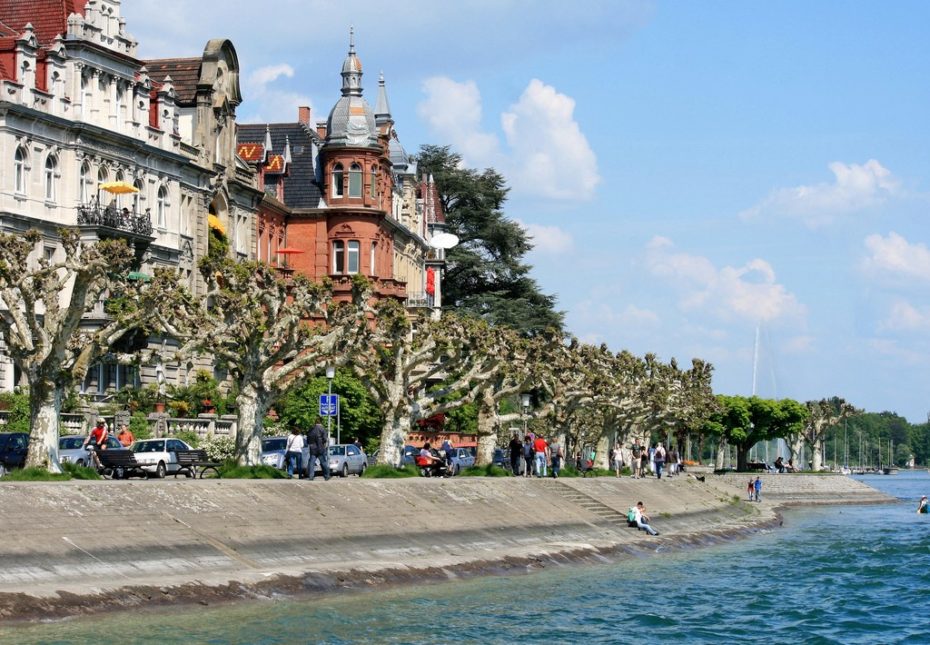 Instead of blackout, the city would leave all its lights on at night in order to fool Allied bomber crews into thinking that it was part of nearby Switzerland.
Found on Wikipedia.
8. Fun Fact about the Statue of Liberty: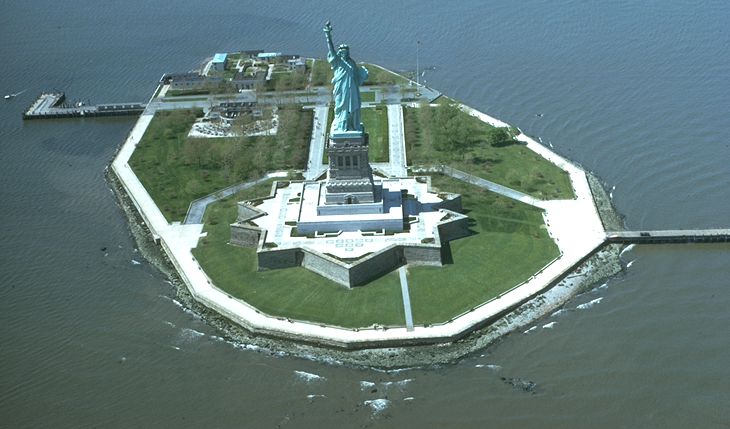 The star-shaped base of the Statue of Liberty was originally a fort built to defend against the British. 
Found on Wikipedia.
9. Mickey Mouse of the USSR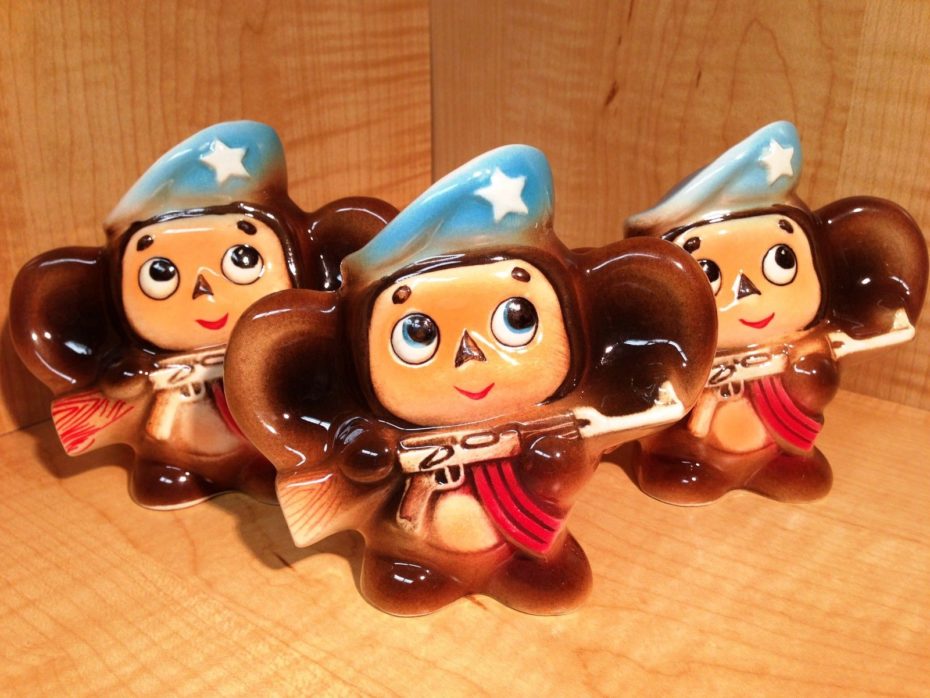 Cheburashka is a character in children's literature, from a 1966 story by Soviet writer Eduard Uspensky.
 with large monkey-like ears and a body resembling that of a cub, who lives in a tropical forest. He accidentally gets into a crate of oranges, eats his fill, and falls asleep. The crate is eventually delivered to a grocery store in an unnamed Russian city (hinted to be Moscow), where the rest of the main story unfolds…
 Cheburashka is so much part of Russian culture that he was the official mascot for the Russian Olympic team.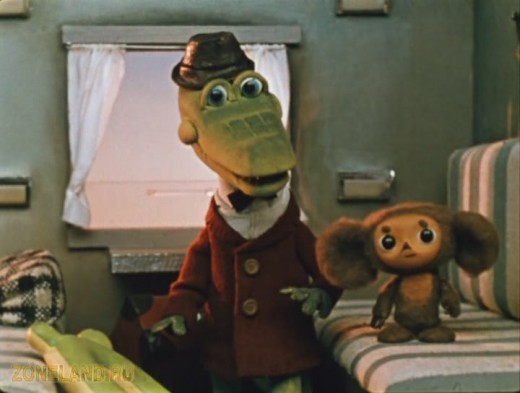 Find the little guy's story on Tablet Magazine.
10. The Beanie Baby Divorce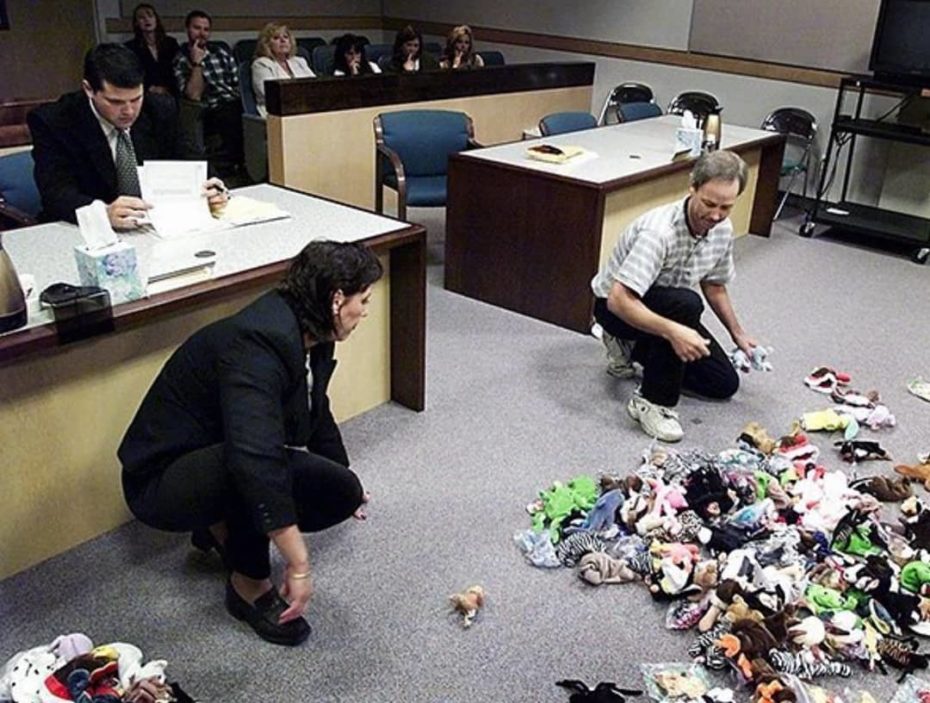 In 1999, divorcing couple, Frances and Harold Mountain were unable to agree on how to split up their Beanie Baby collection, estimated to be worth between $2,500 and $5,000. As a result, the judge told them to bring their entire collection, spread them out on the floor, and select one each until they were gone. "This isn't about toys. It's about control. Because you folks can't solve it, it takes the services of a District Court judge, a bailiff and a court reporter," said the Judge. "I don't agree with the judge's decision to do this. It's ridiculous and embarrassing," said Frances just before she proceeded to squat on the courtroom floor to pick out her pile of Beanie Babies.
Found on History Cool Kids.
11. Josh Keyes' Paintings Of Post-Apocalyptic World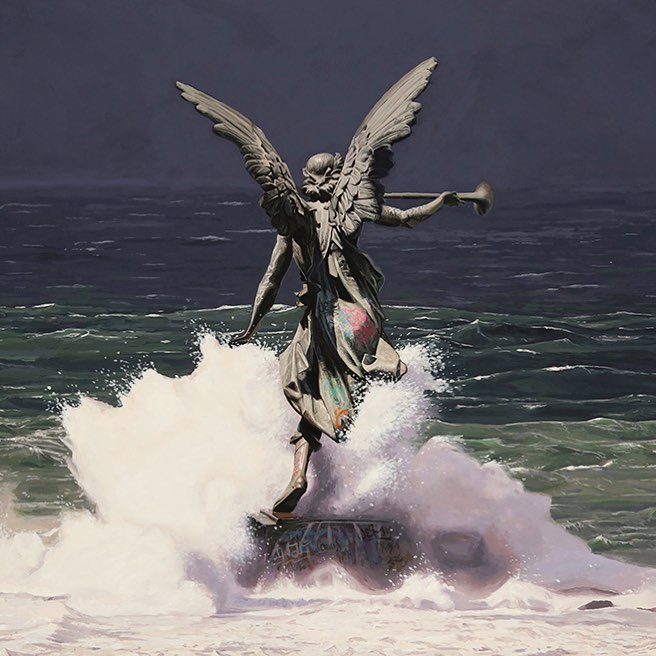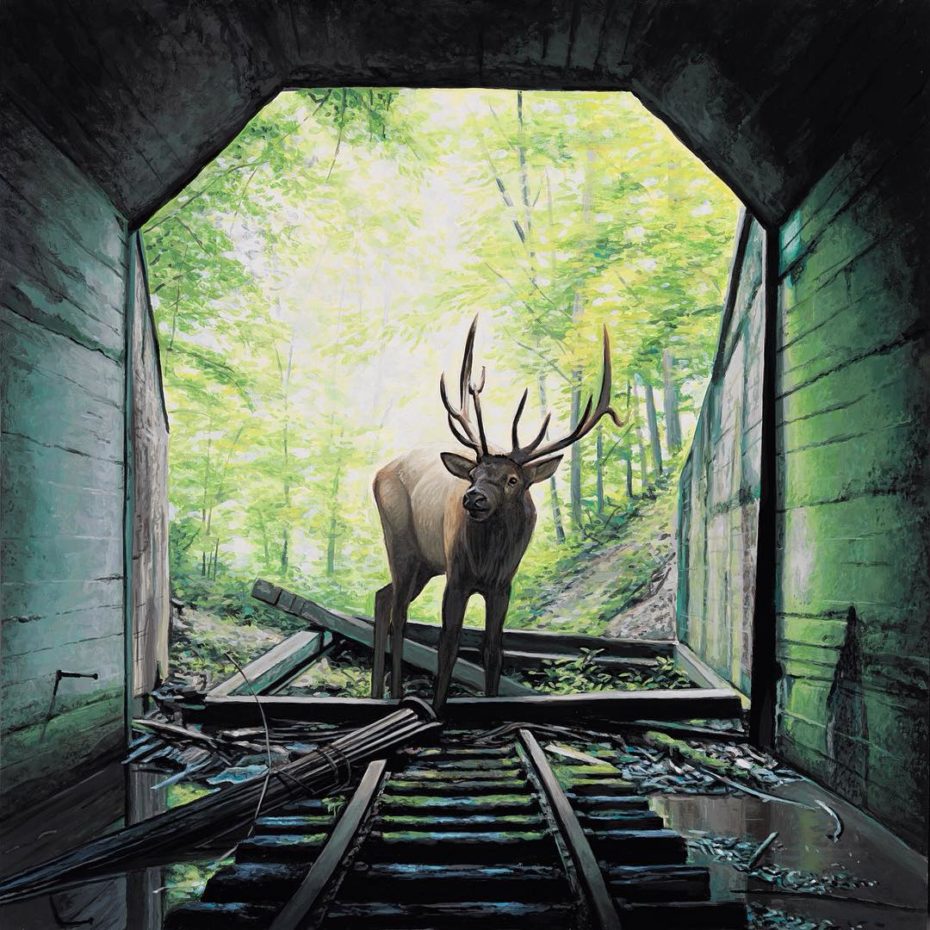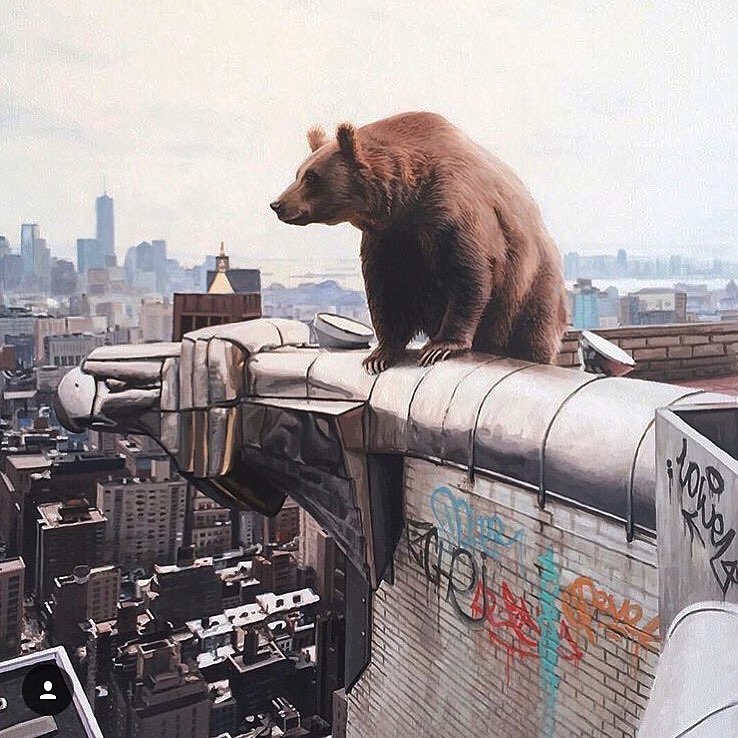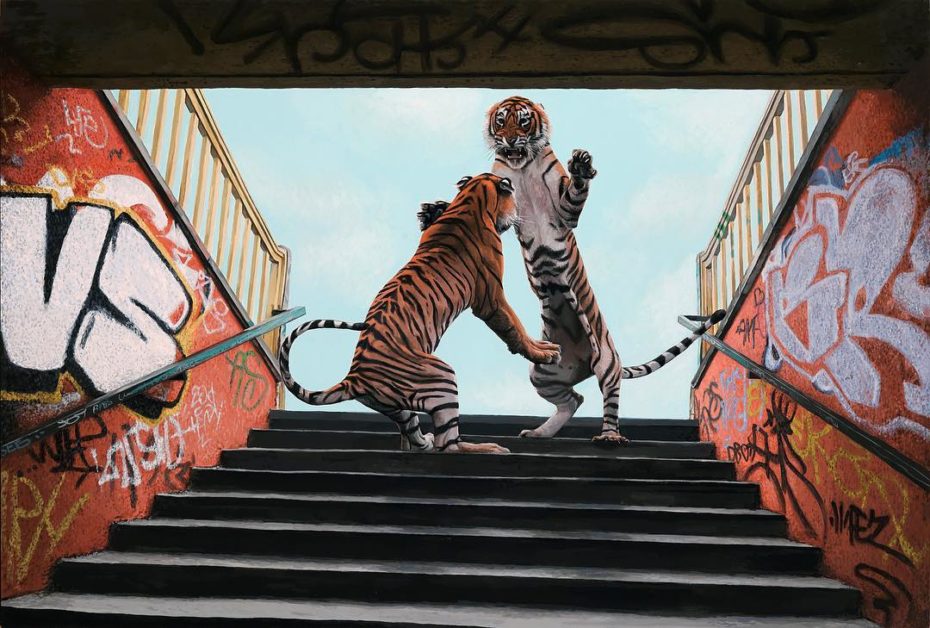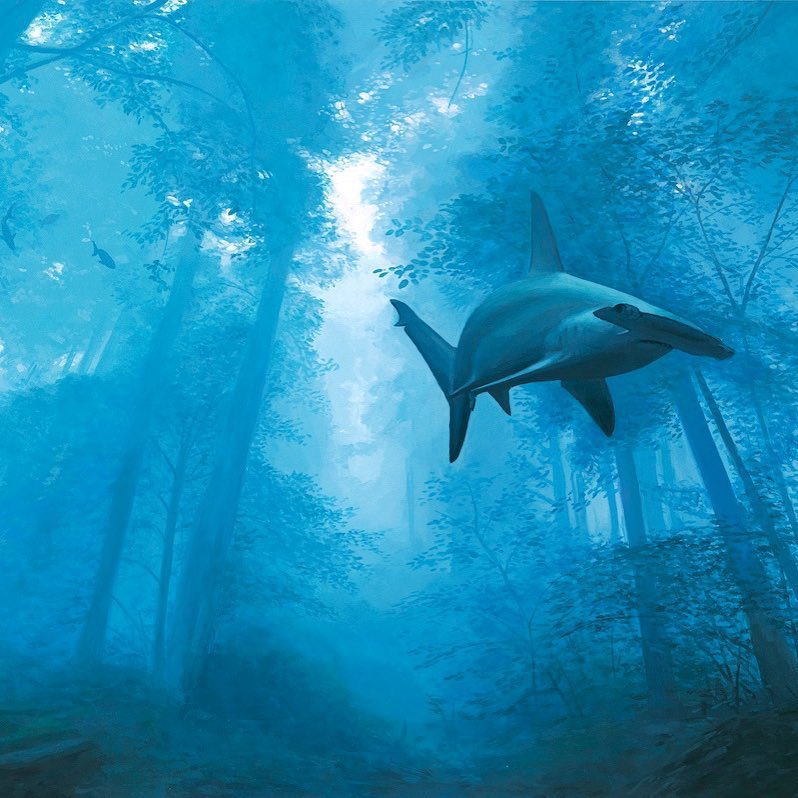 12. What Reformers Learned When They Visited 1830s Brothels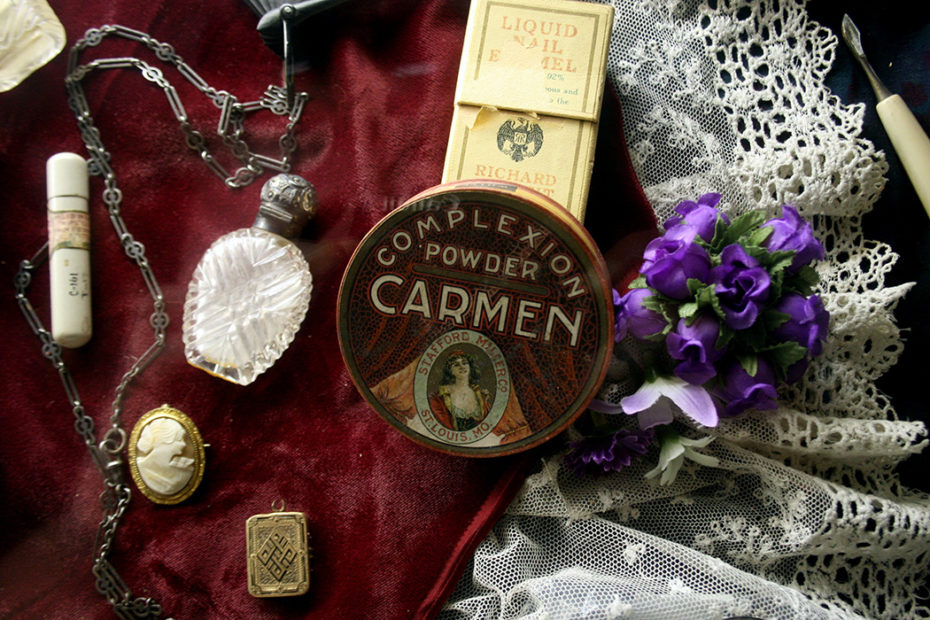 Middle class members of the New York Female Moral Reform Society visited brothels to save women from sin. What they actually encountered surprised them.
"Fitted with refined furnishings and attractive, accommodating women, these brothels were uncomfortably similar to the homes middle-class women were expected to keep."
Full article on JStor Daily.
13. Brigitte Bardot the Ballerina
Brigitte Bardot traimed as a dancer for 12 years before she took up acting. Bardot was accepted to the Conservatoire de Paris. For three years she attended ballet classes by Russian choreographer Boris Knyazev. One of her classmates was Leslie Caron.