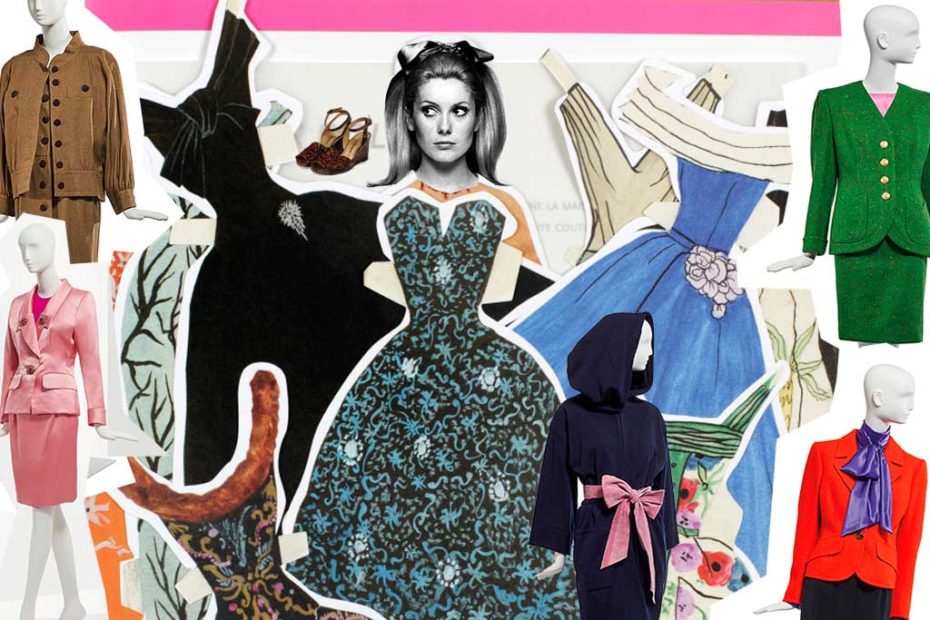 Spring cleaning came early for French cinema icon Catherine Deneuve, who says she's just got no more room in her closet in Normandy (relatable!), so she's auctioning off her perfectly Parisian, Yves Saint Laurent wardrobe. Now for fashion lovers, this is the Holy Grail of hauls. But even if you don't care about clothes, you should still care about this auction: Saint Laurent truly used his revolutionary designs to empower women (those pantsuits) so when he dressed Deneuve, he was dressing all of French cinema in a new, and powerfully modern image. The iconic wardrobe officially goes on sale January 23rd at Christie's, and we picked out our favourite pieces that make for a dreamy, retro rive-gauche-look…
"American women are going to want to burn all the clothes they have when they see this," reported Women's Wear Daily in 1967 after the designer presented his jaw-dropping women's pantsuit, "[They] are the sensation of the Paris season … What a show—it could have come right off Broadway. Luckily for us, there are plenty of Deneuve's power suits (and gorgeous dresses too) up for auction…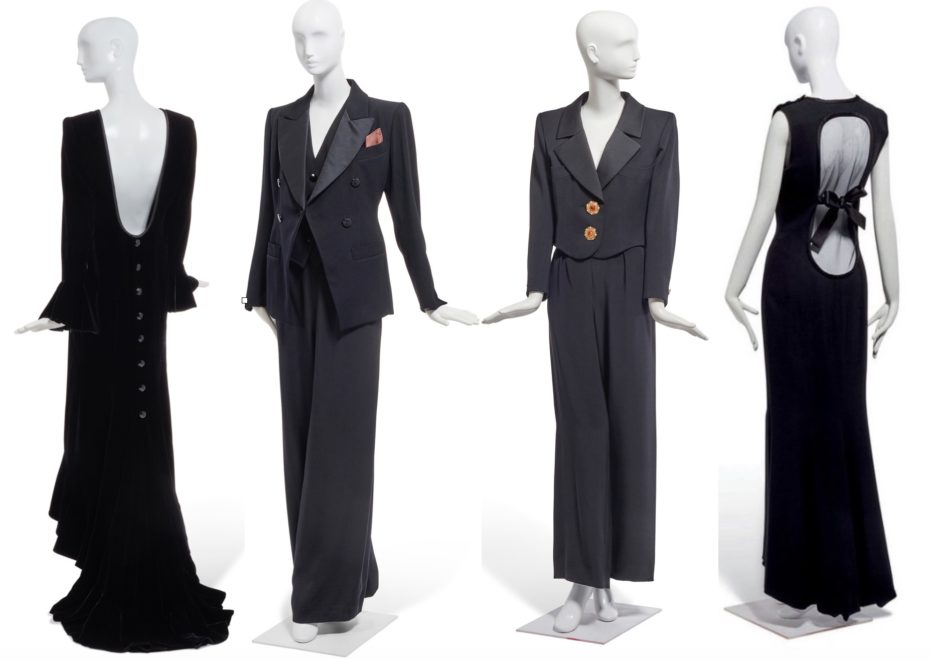 Saint Laurent started dressing Deneuve when she just started making a name for herself after The Umbrellas of Cherbourg (1964). "The piercing seriousness of Yves during the fittings, and his shy grace," she told The Guardian's Kim Willsher in 2018,  "have charmed all the years we passed together. I was just 20 years old and so it was a privilege to have access to all this voluptuous luxury, to train my eye and my tastes at his side." For the next 40 years, she was one of his many muses and confidantes, always perched by the catwalk in support.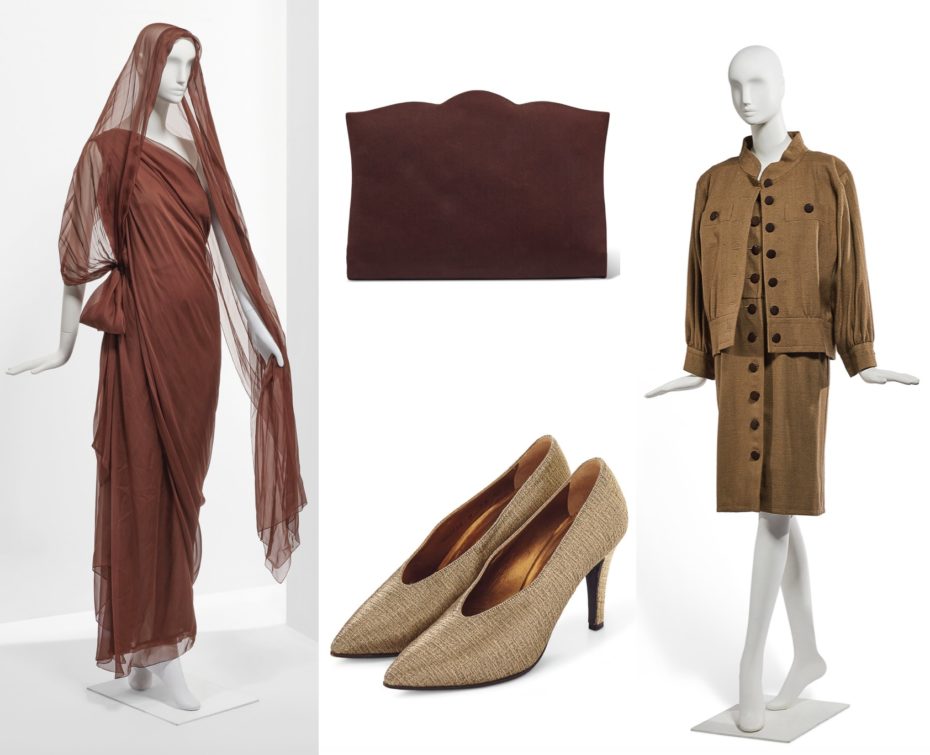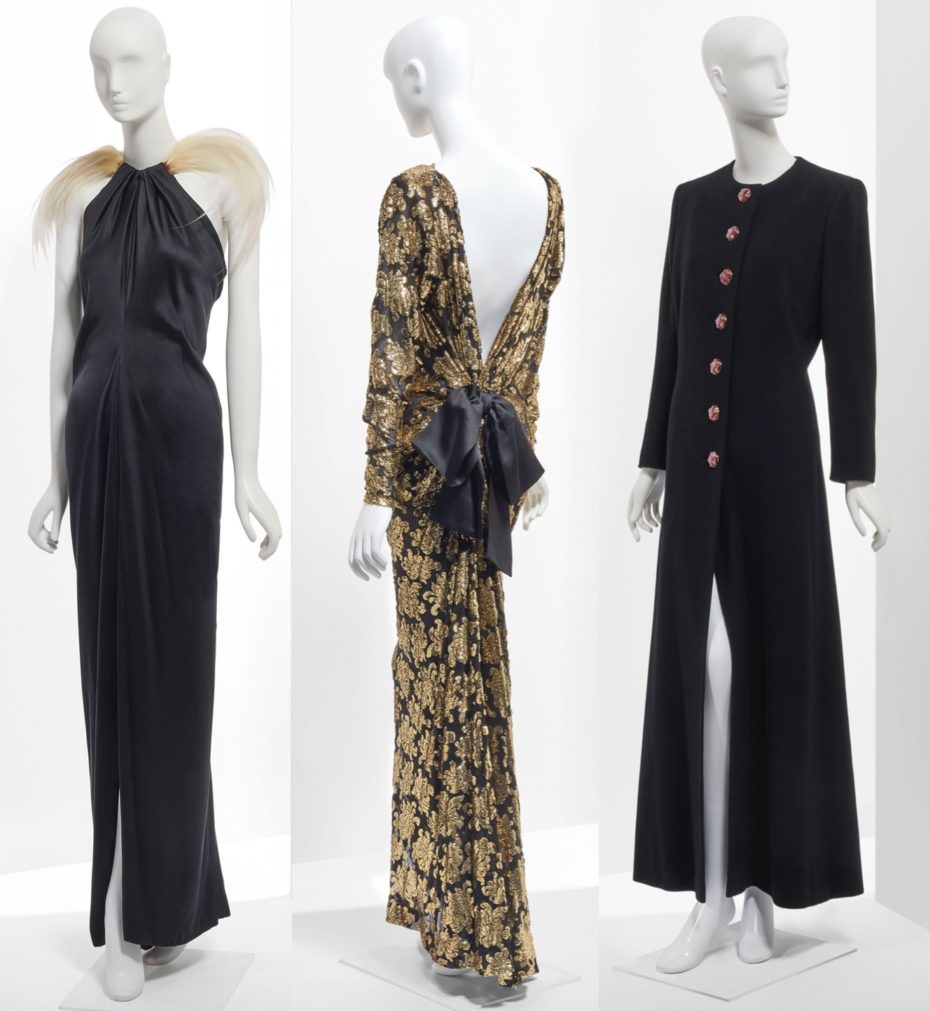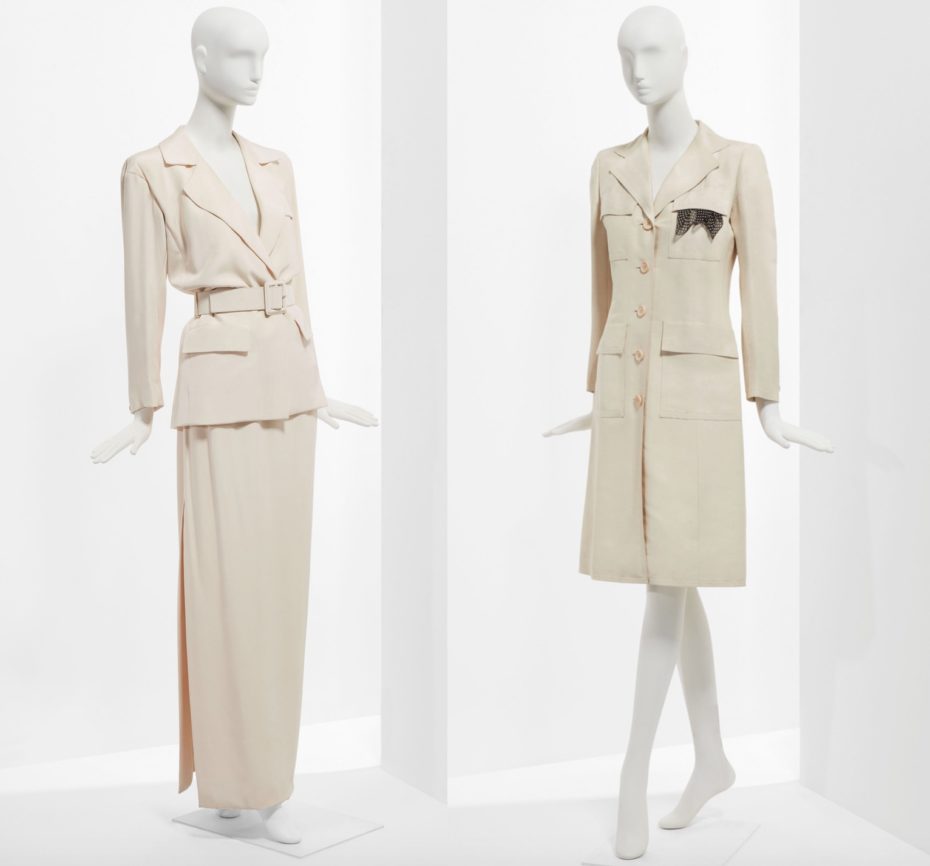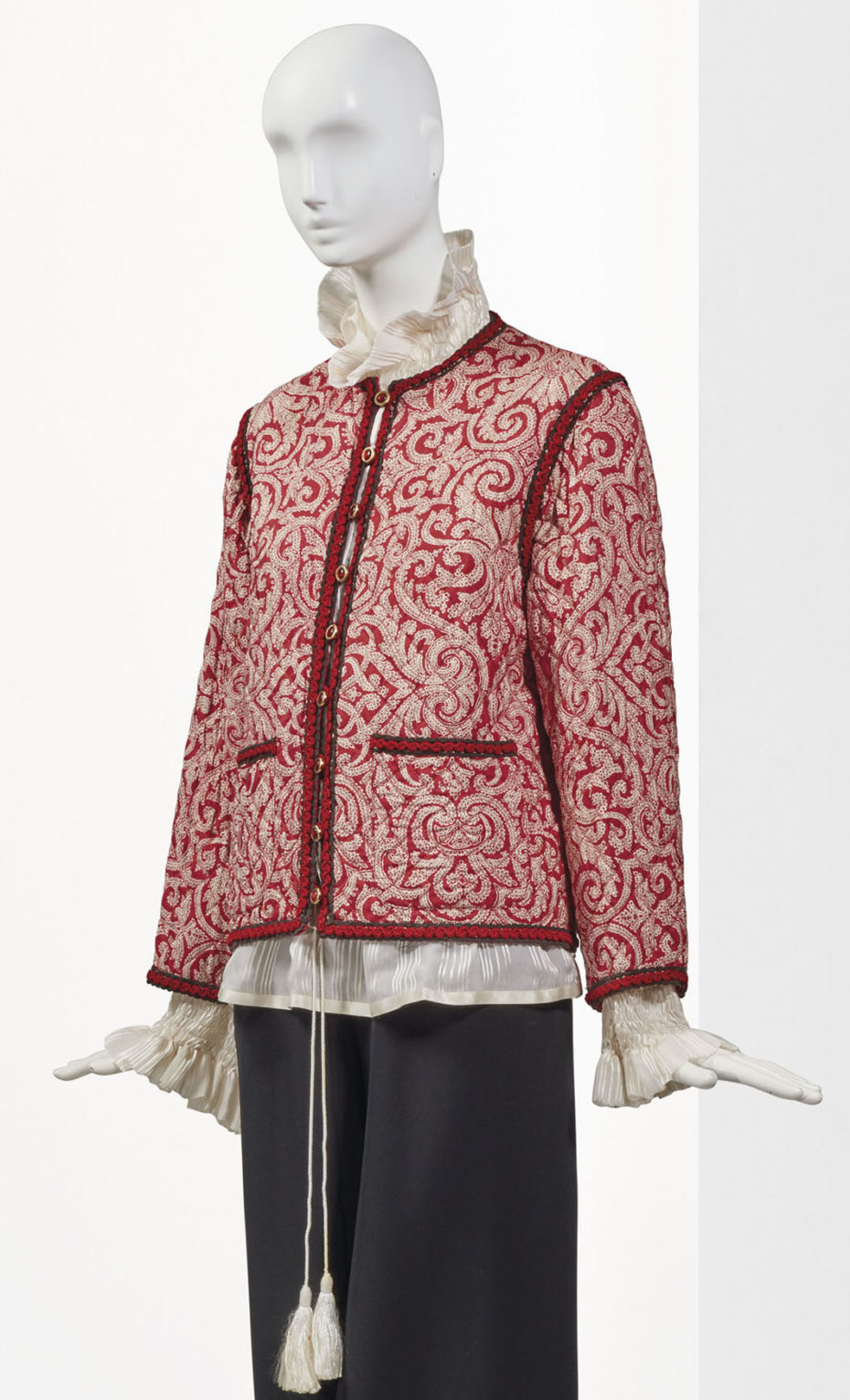 The magnum opus of Saint Laurent's work for Deneuve was Luis Buñuel's 1967 film Belle de Jour. "[He] created an entire wardrobe for Catherine Deneuve's character Séverine Serizy," explains the Yves Saint Laurent Museum in Paris, "[she's] a young bourgeoise who finds meaning in her extramarital encounters in a brothel."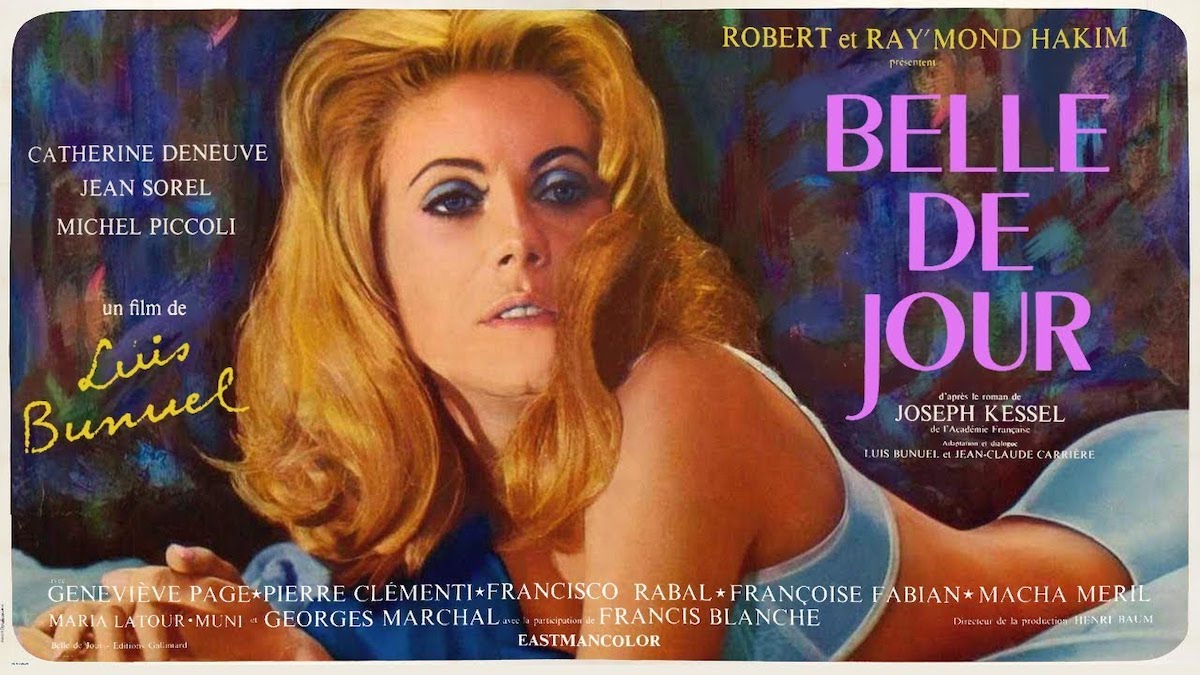 Yves' job was to come up with a wardrobe that reflected the complexity of Séverine, a character " at once fragile and seductive, especially in the legendary black vinyl trench coat with knit sleeves and the austere black dress with ivory satin cuffs and collar" Yves made for her. 
"Among the highlights from the collection," says Christie's, in addition to the silhouettes the dynamic duo made famous through cinema, "is a beaded evening dress from YSL's 1969 Spring/Summer couture show, which was worn by Deneuve when she met Alfred Hitchcock that same year, in the company of François Truffaut. The dress was later exhibited in the Yves Saint Laurent retrospective in 1993 at the Metropolitan Museum of Art in New York" and is expected to fetch upwards of $5,000: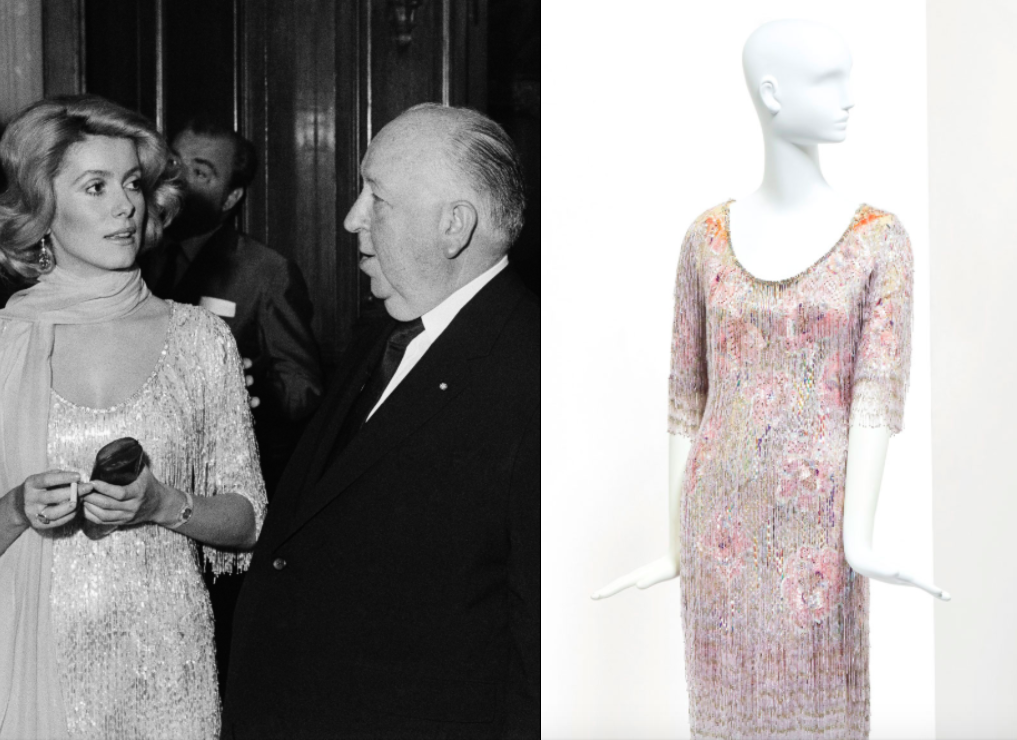 If you're on the hunt for more ensembles with understated tones, try your luck with her ultra feminine silk numbers and Saint Laurent pinks: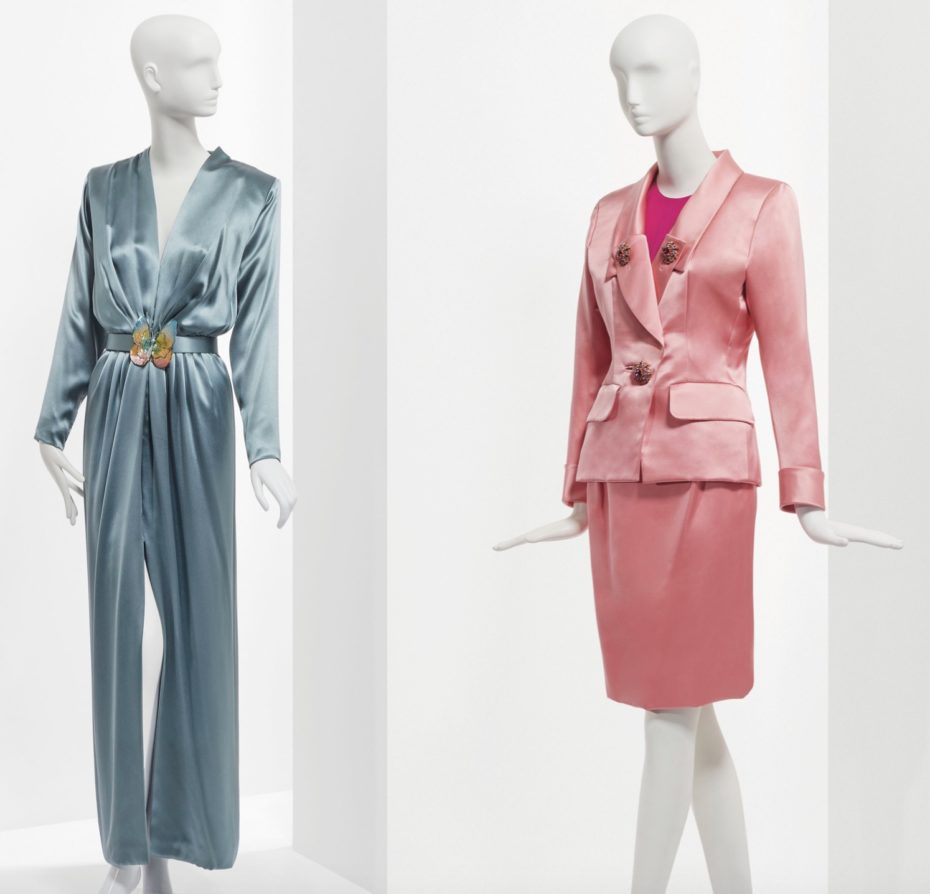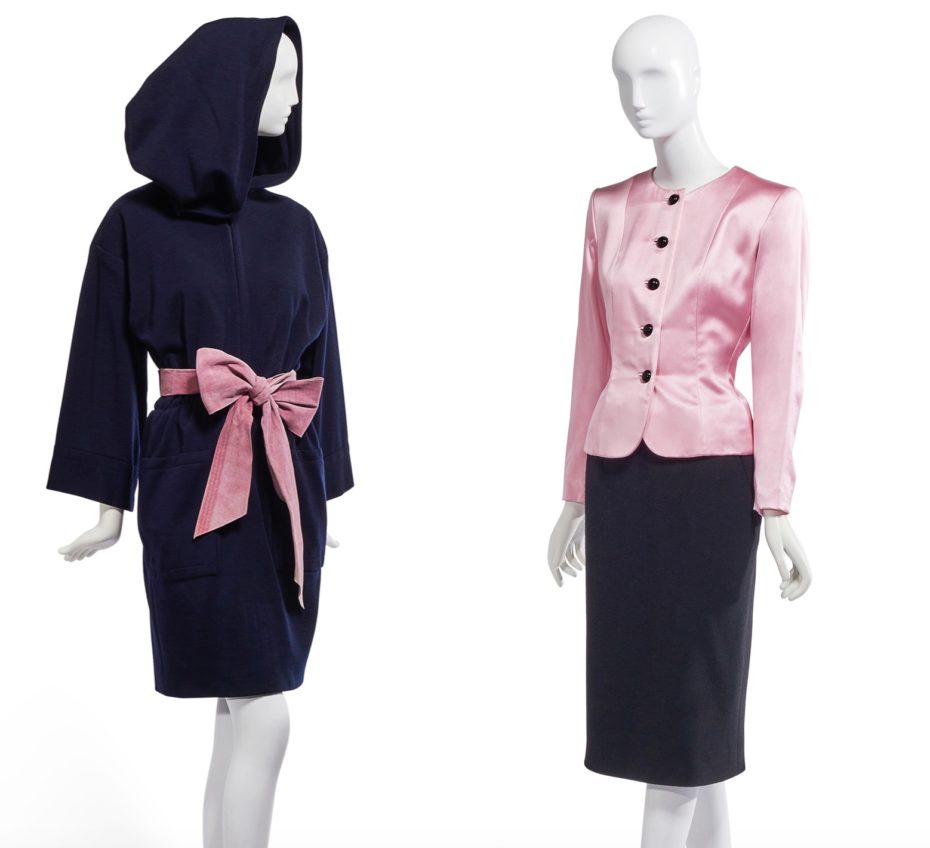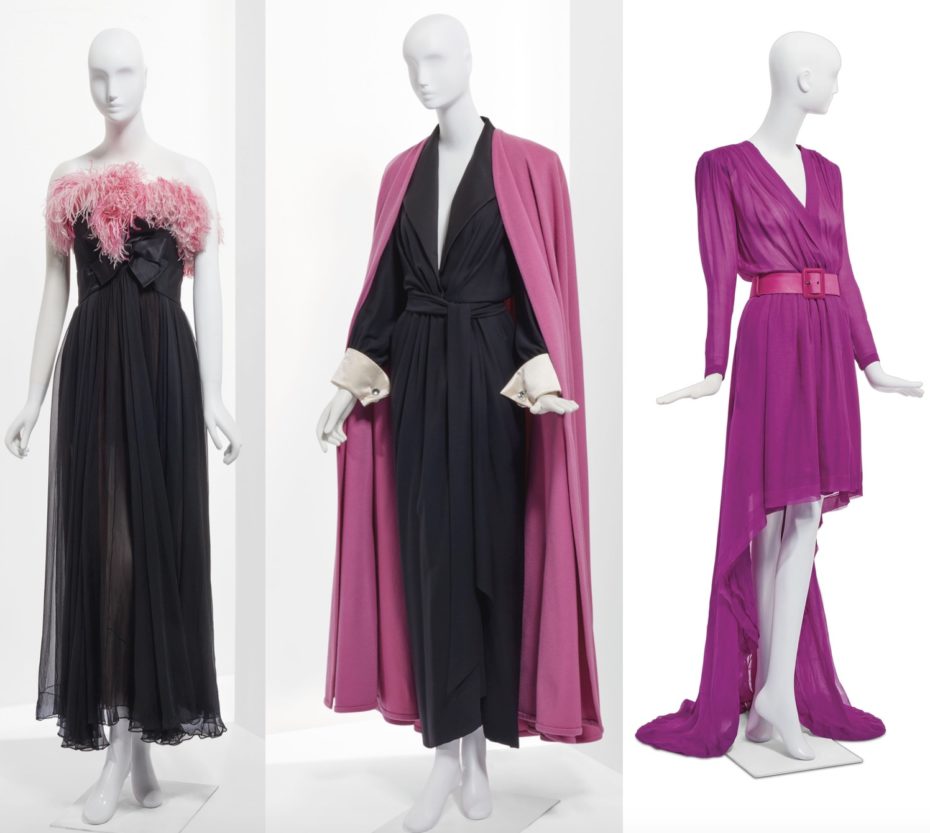 And don't get us started on her accessories closet! Her shoes haven't aged a day in both style and condition– we suspect Deneuve's wardrobe also doubles as an airtight, low-oxygen archive. Below, you'll find some of the pieces she wore in Mississippi Mermaid (1969) with Jean-Paul Belmondo…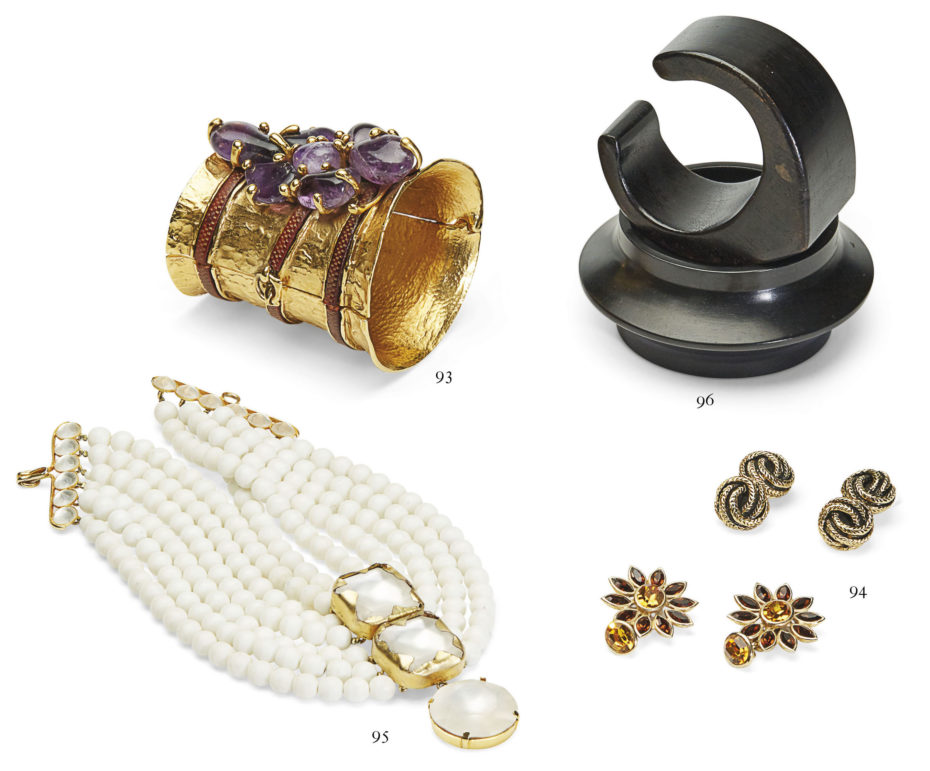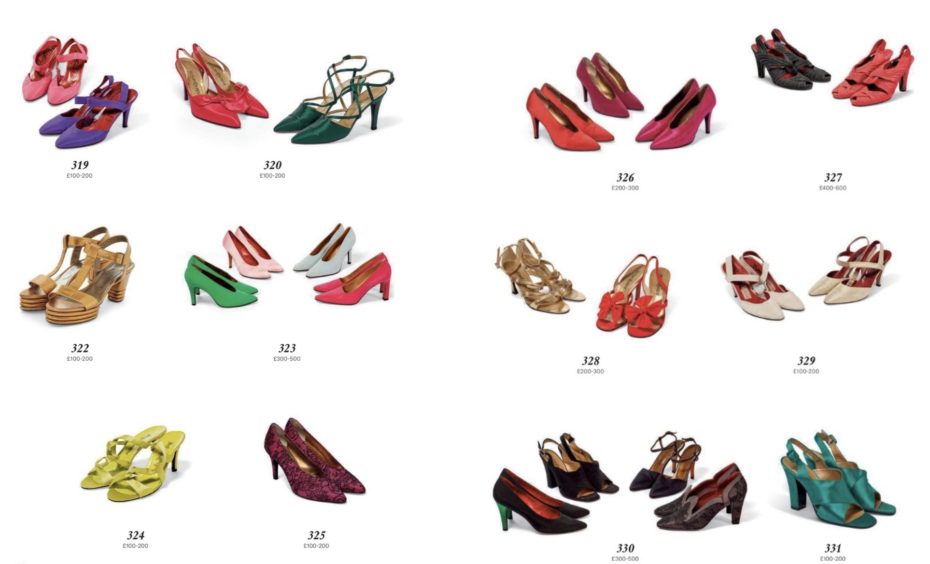 And if you need something really snazzy? There's are plenty of strong jackets and absolutely fabulous 80s power suits…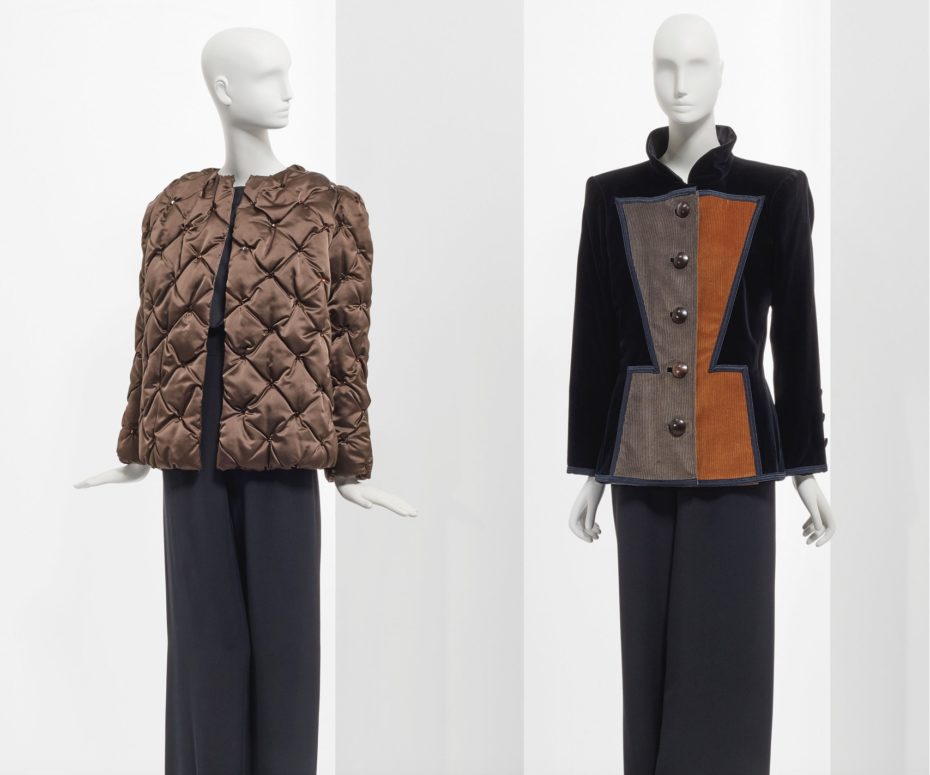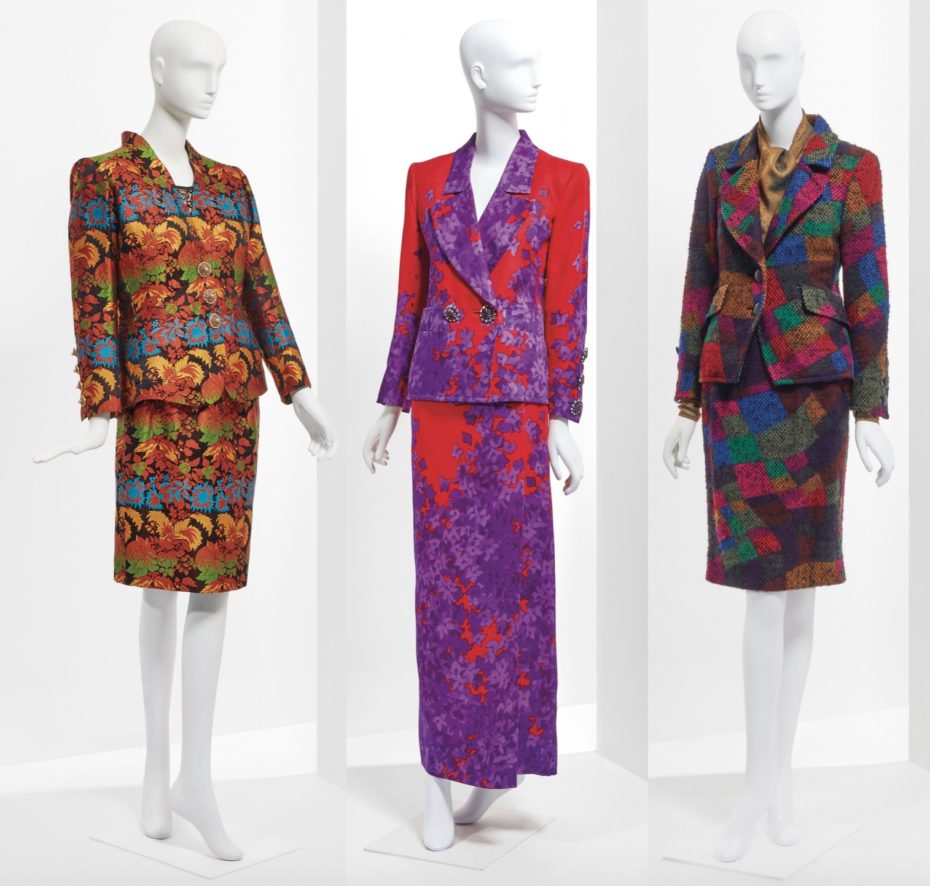 If you're a fan of Saint Laurent's bold pops of colour, snag a pink wool and black velvet coat from the 1980s (starting at $250), a 1990s green skirt-suit ($380) or fabulous orange-red wool jacket with a purple silk blouse ($630):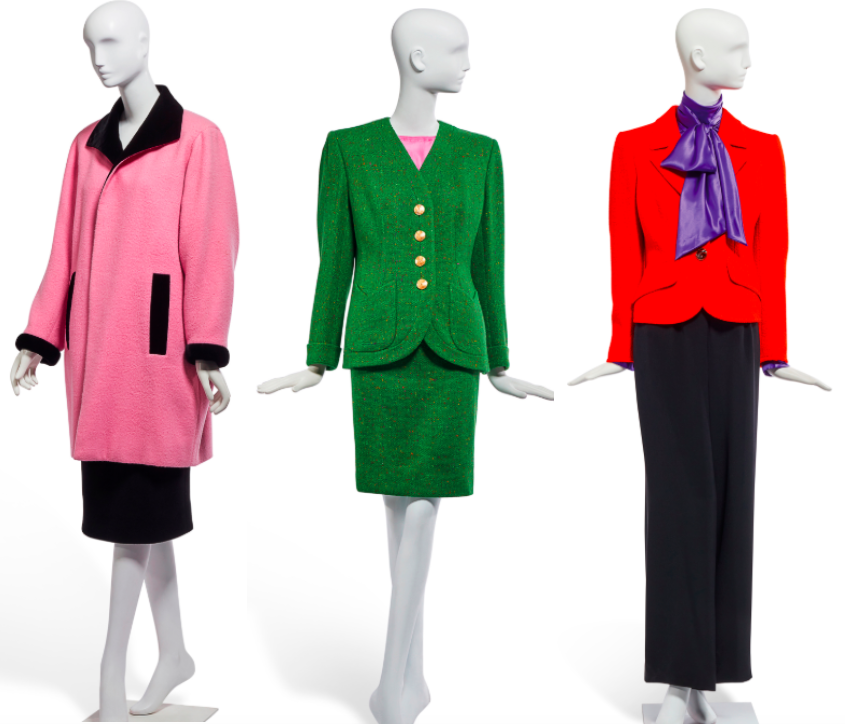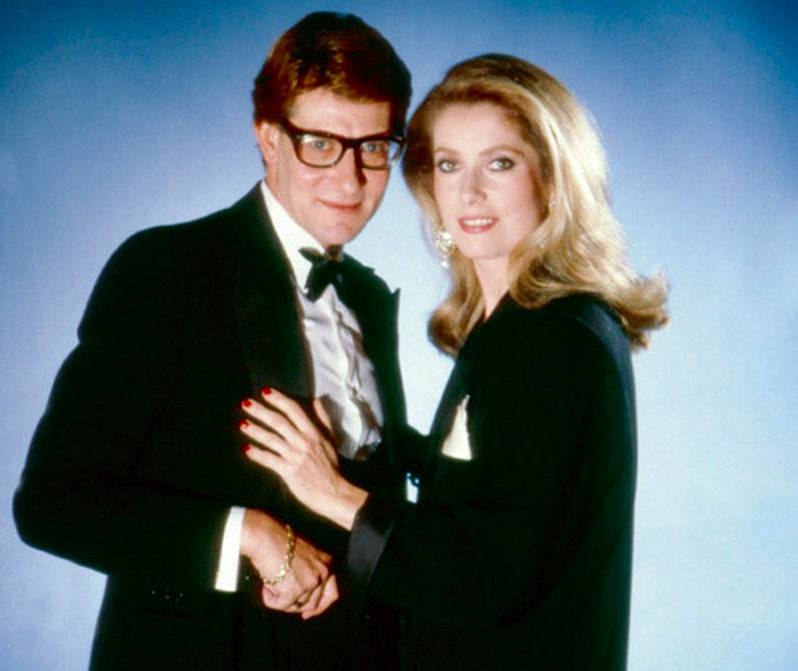 So put it in the diary! The online auctions starts on January 23rd and continued to the 30th. If you're in Paris, you can get a peek at the auction at the Christie's showroom on Avenue Montaigne between January 19-24. Learn more about on Christie's website.