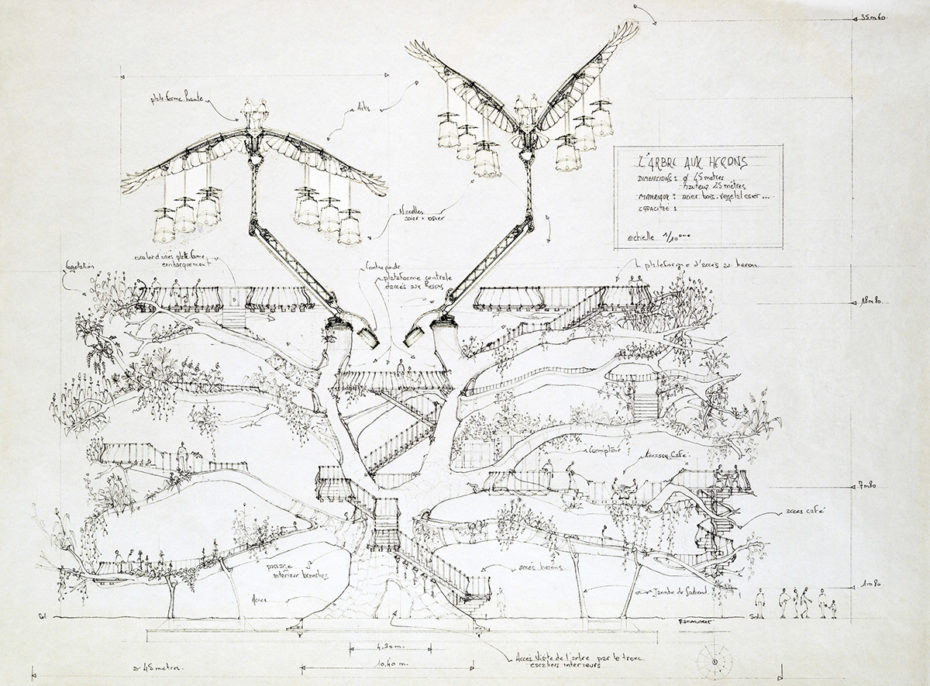 Behind the walls of an old shipyard's warehouse in Nantes, a French troupe of artisans has been welding and hammering and carving away at something unprecedented for twenty years, building a strange mechanical universe you thought only existed in the pages of a Jules Verne novel, or in the sketchbooks of Leonard Da Vinci. Celebrating two decades of their "invented worlds", we thought we'd send a little birthday message to these crazy inventors to thank them for keeping their fantastical dream alive.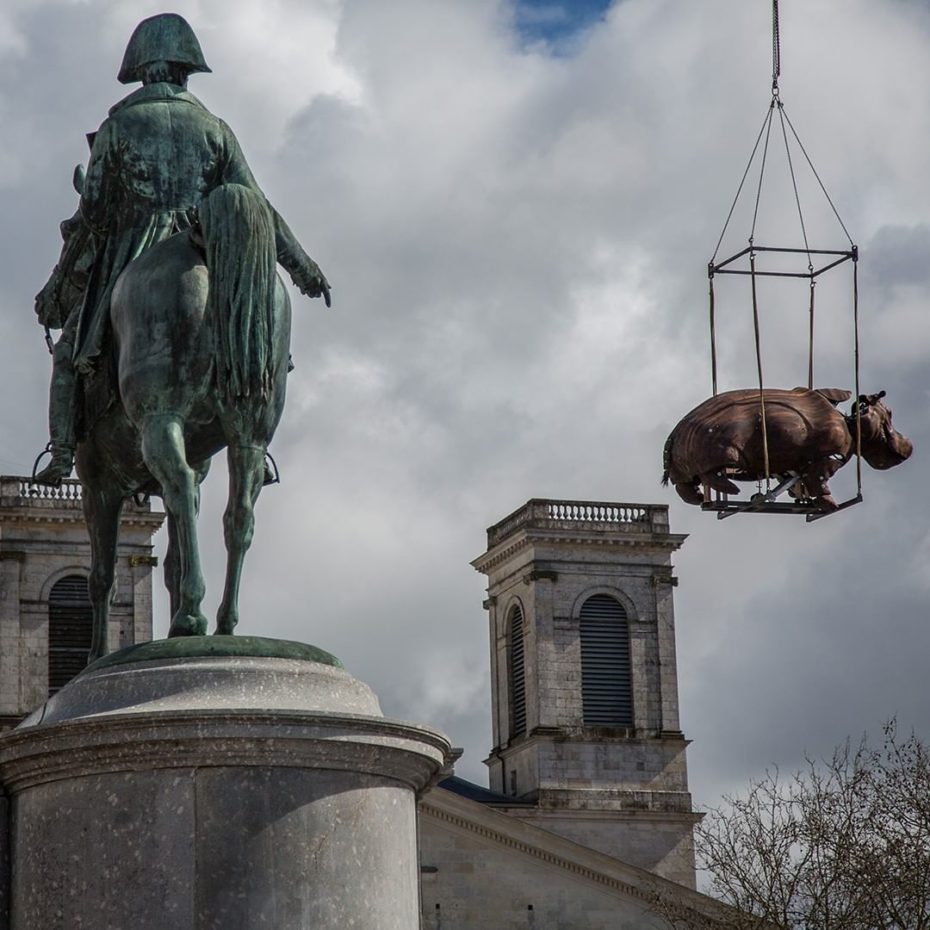 Think of Nantes the capital of "steampunk" – a genre of science fiction that fuses futuristic technology with the design aesthetic and philosophy of the Victorian age. On an island in the heart of the city, where ships were launched down the Loire river on historic voyages across the world, La Machine set up shop in the old warehouses where they once built those very ships. François Delaroziere and Pierre Orefice are at the helm – these two great minds both started out their careers in theatre set design – and can be credited with putting Nantes back on the map, this time as a truly unique cultural destination.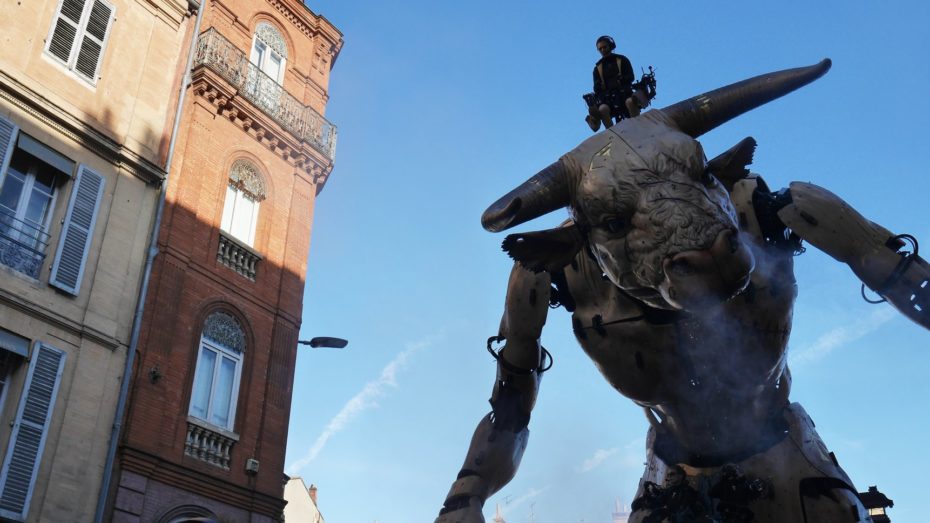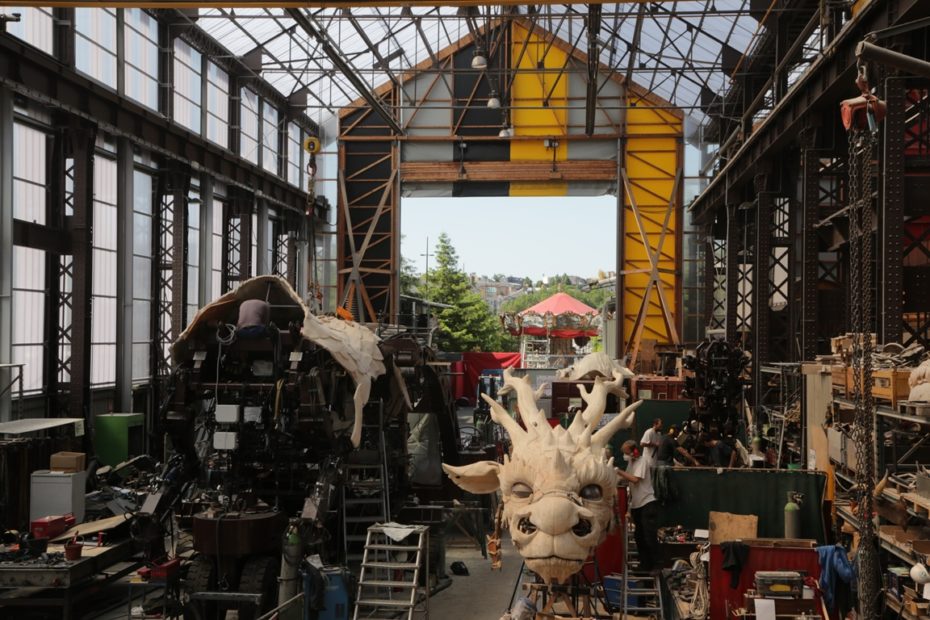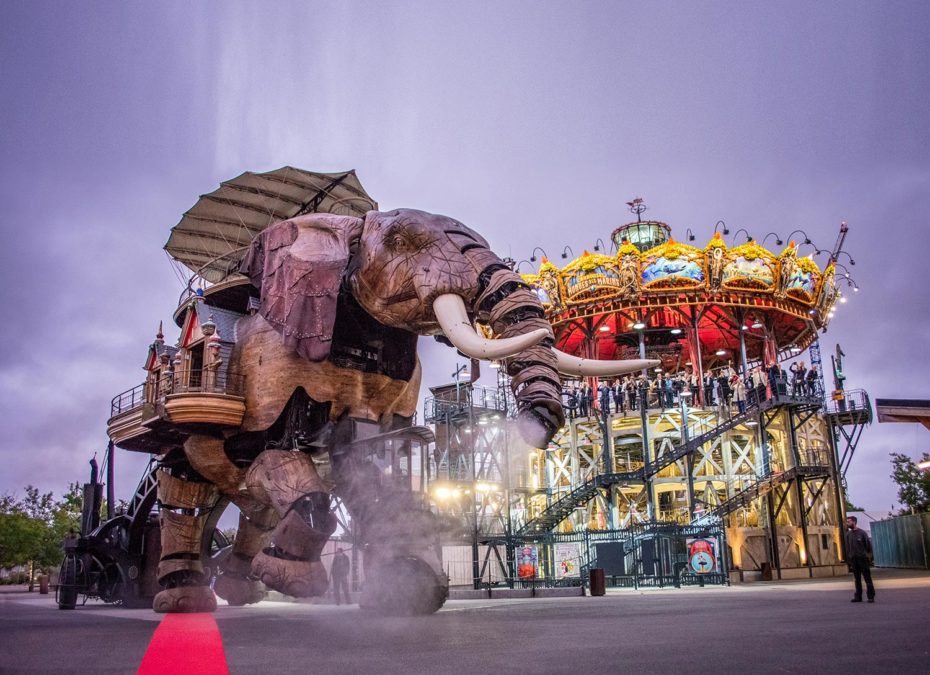 On their island of machines, we're invited to ride a herd of fantastical beasts that were born inside a creative madhouse of reverie. The Grand Éléphant is one of their most famous creations. Climbing aboard the walking cathedral of steel is like travelling on the top floor of a travelling house – one that blasts steam out of its trunk.
Here's that in action:
From two viewing terraces above La Machine's workshop, the public can also observe the inventors and artisans in action as they carve and create their world of wood and steel: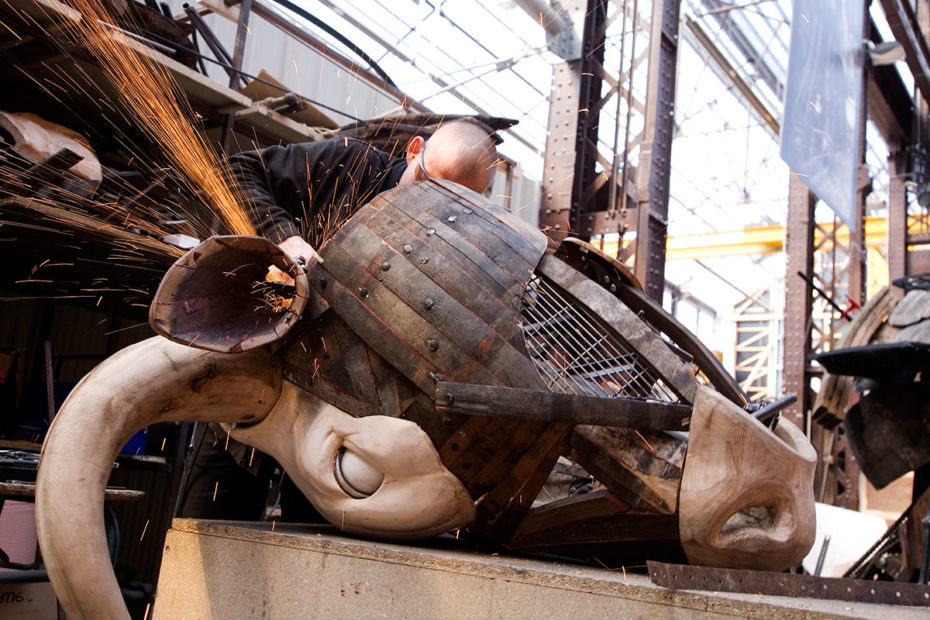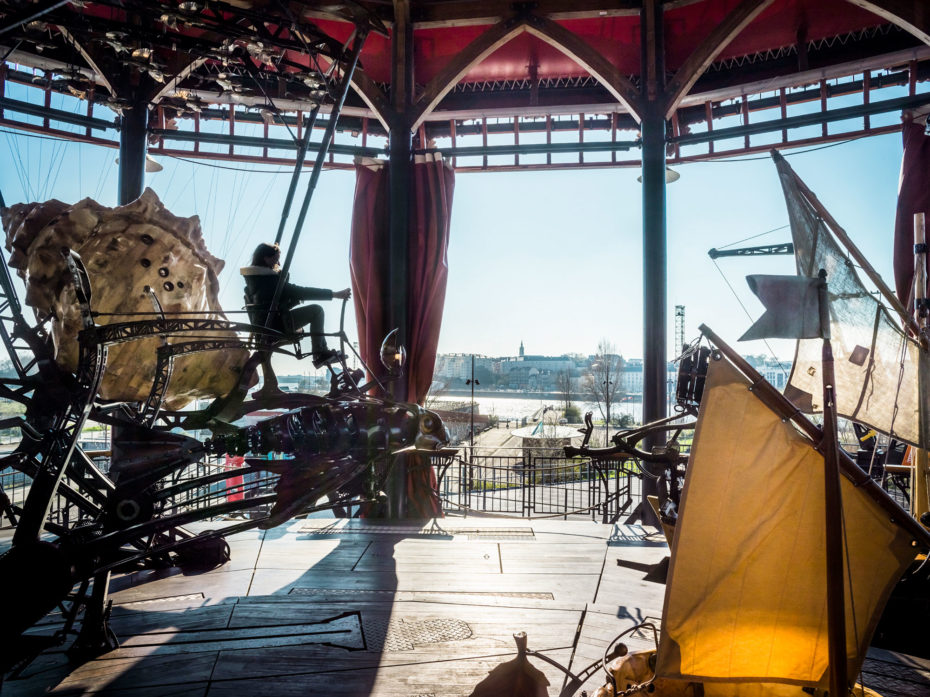 In another warehouse, you might be lucky enough to be chosen to test out their latest prototypes. From the very first sketches to fully functioning machines, the entire creative process is on display and shared in the open laboratory.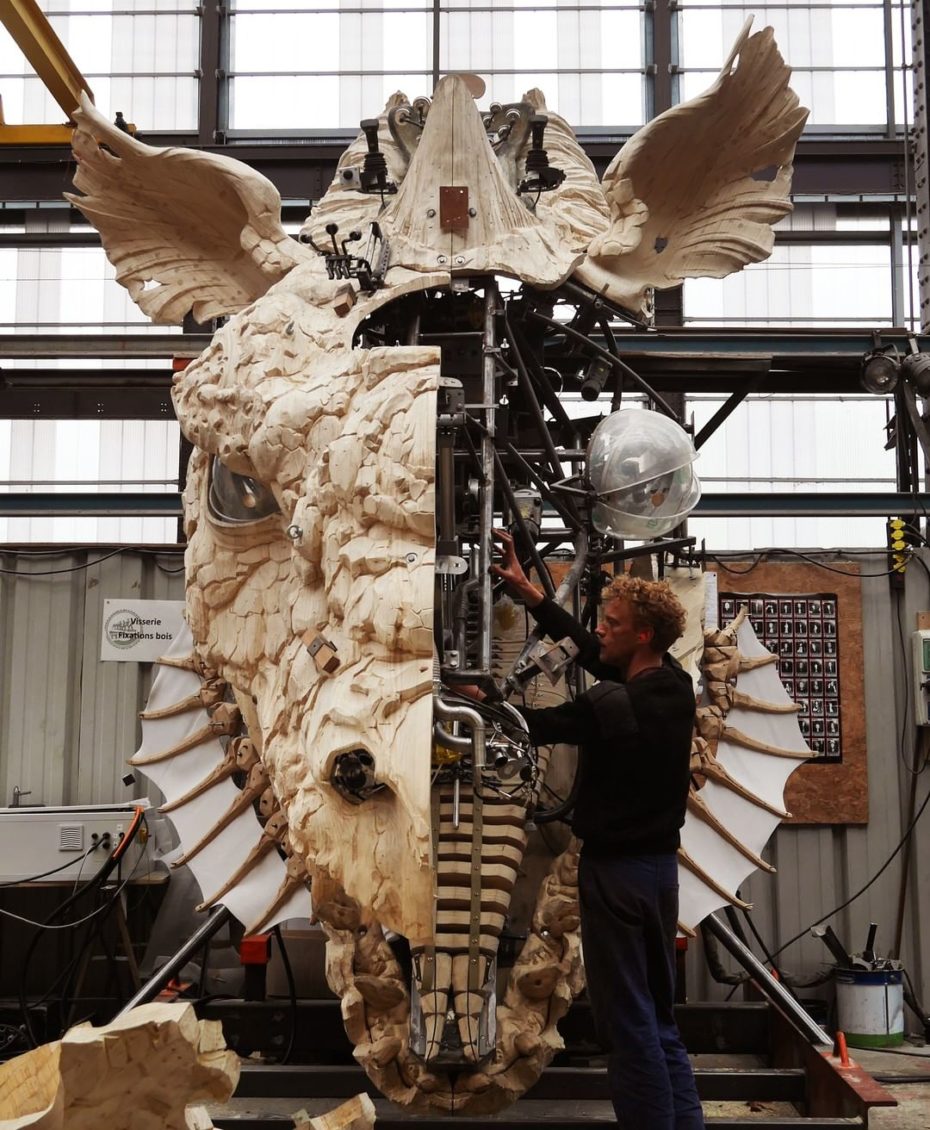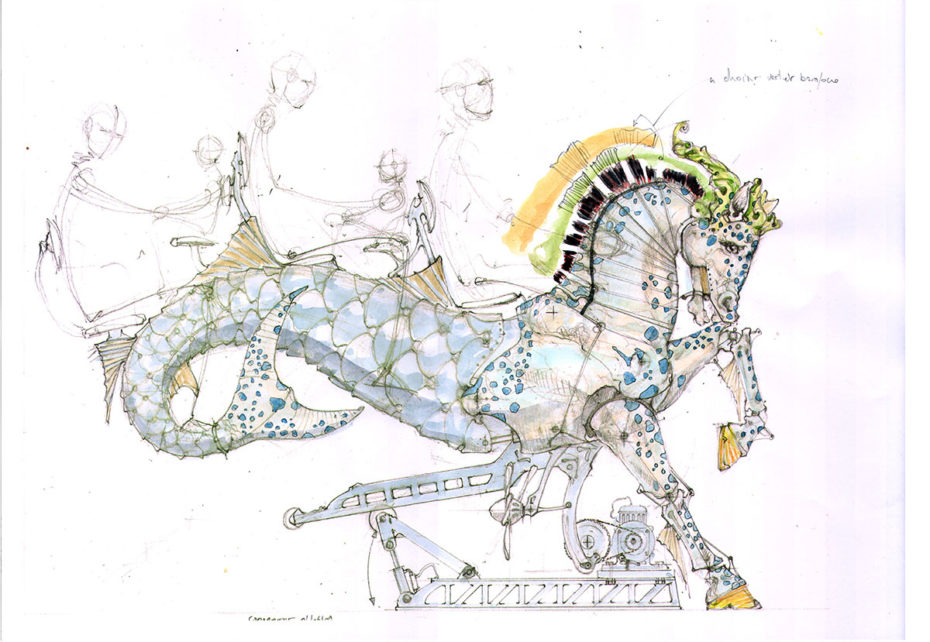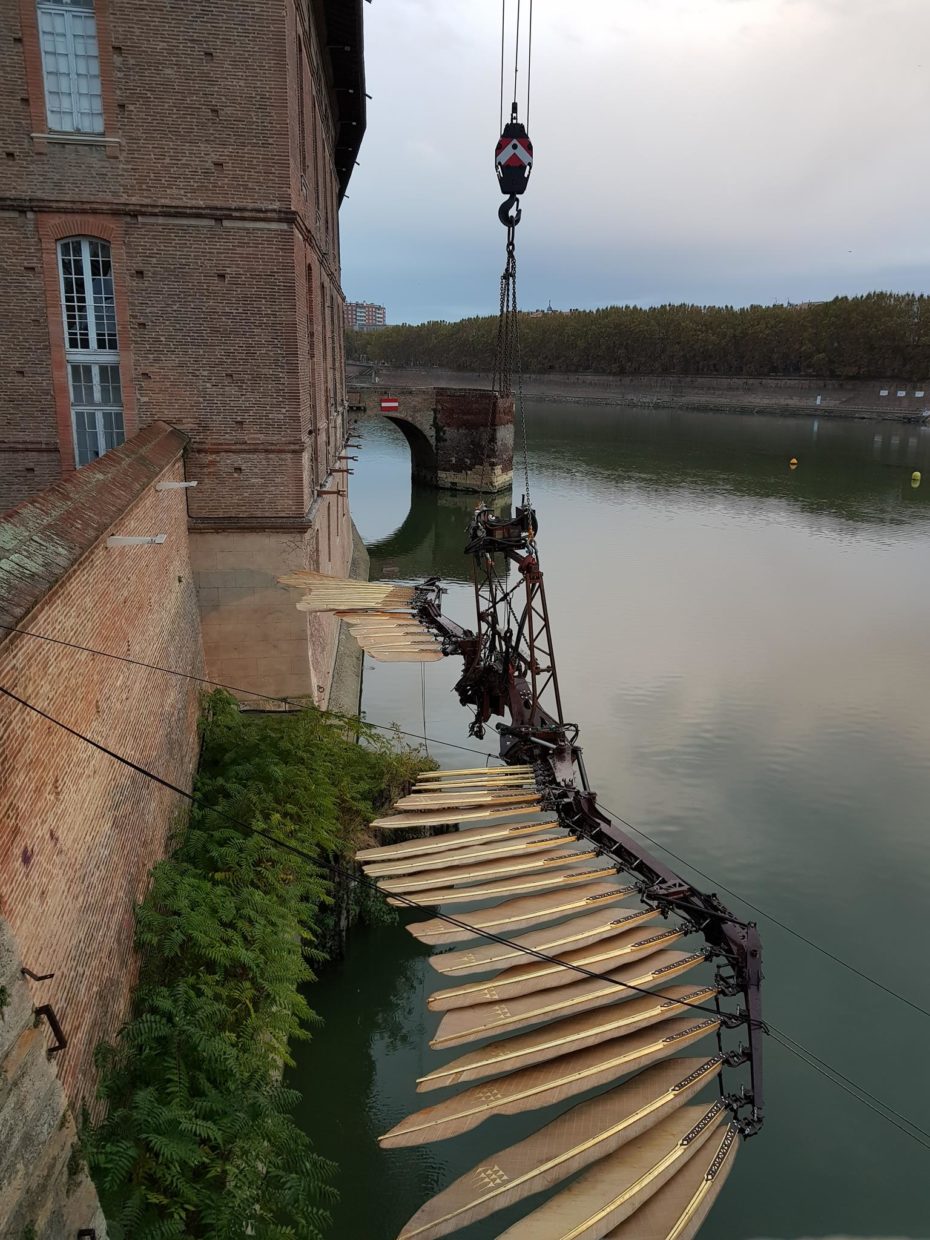 Forever at work on new outlandish creatures and creations from an alternate universe, Les Machines de L'Ile acts like an alternative and constantly evolving theme park of sorts – one whose operators dream big and encourage its visitors to do the same.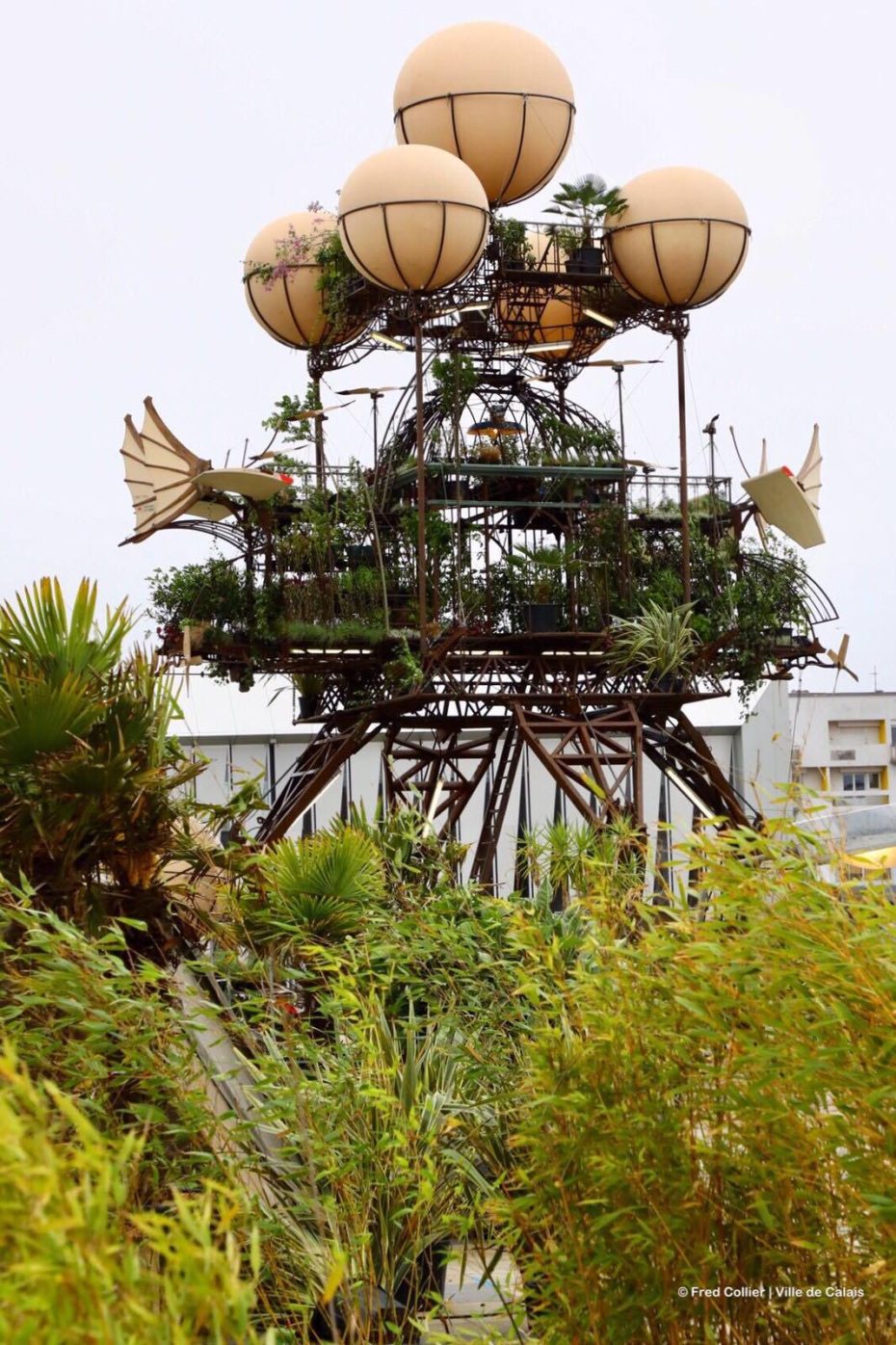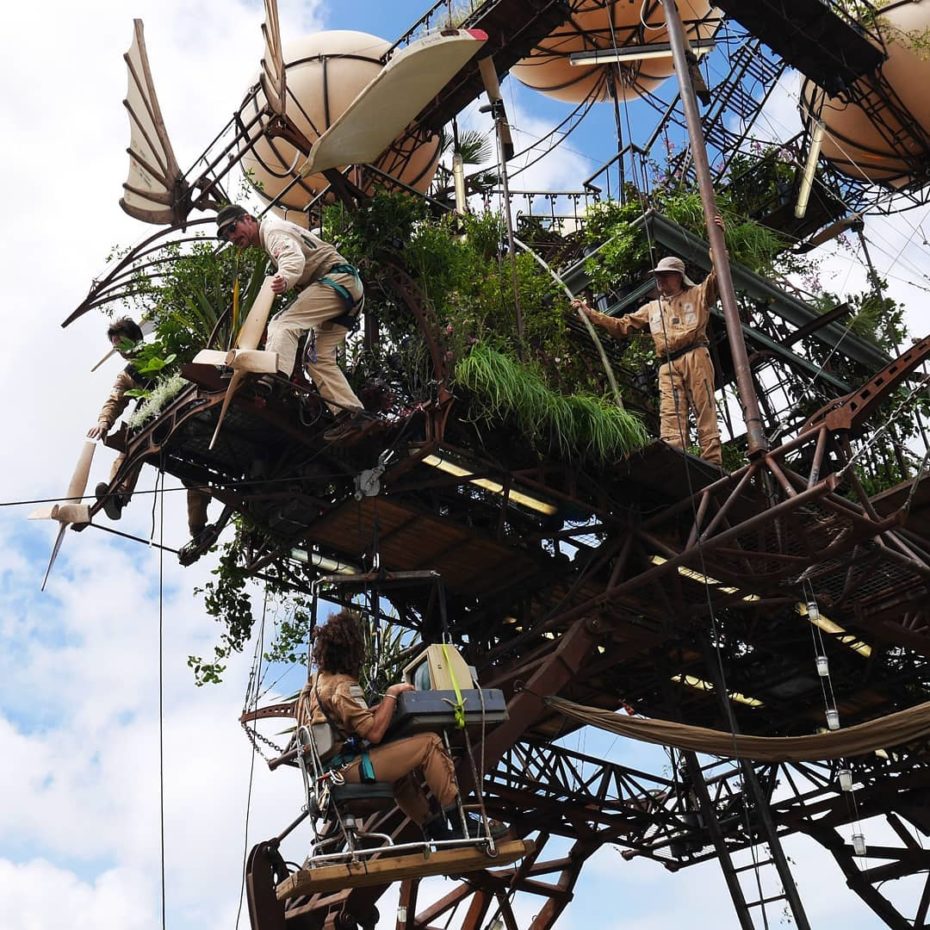 The collective is constantly recruiting too. At the time of publishing, La Machine's recruitment page lists a wide range of openings from a pilot/ machinist who can operate their dragon to a hydraulics engineer. The company also hosts its own inventors festival every year.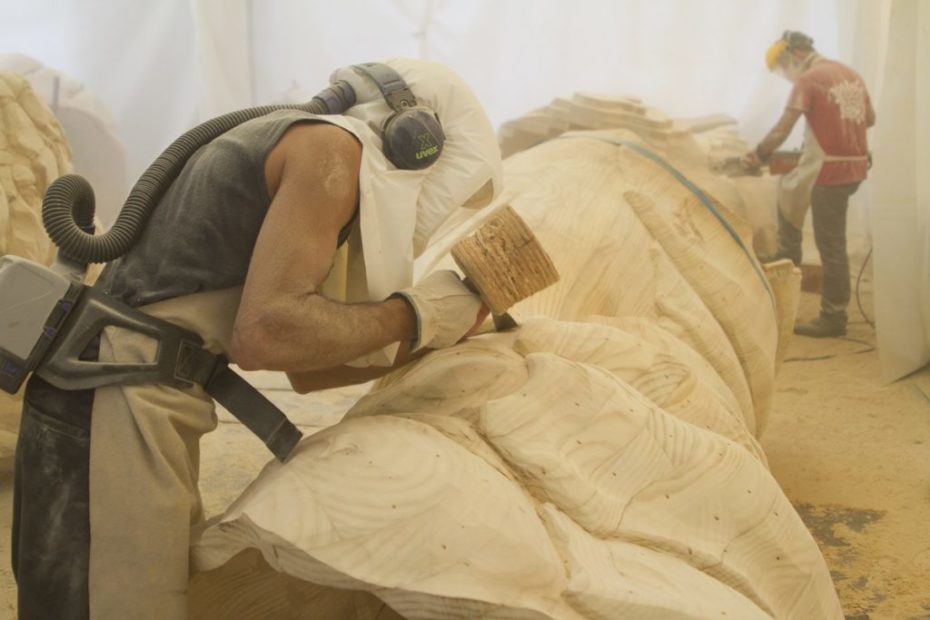 The company is currently working on realising their most ambitious and largest project, a giant mechanical tree (complete with a mechanical aviary) that will act like a veritable city in the sky. The 22 branches of the tree will be more than a kilometre long each and half of them will be accessible by foot to discover like a succession of hanging gardens connected to each other.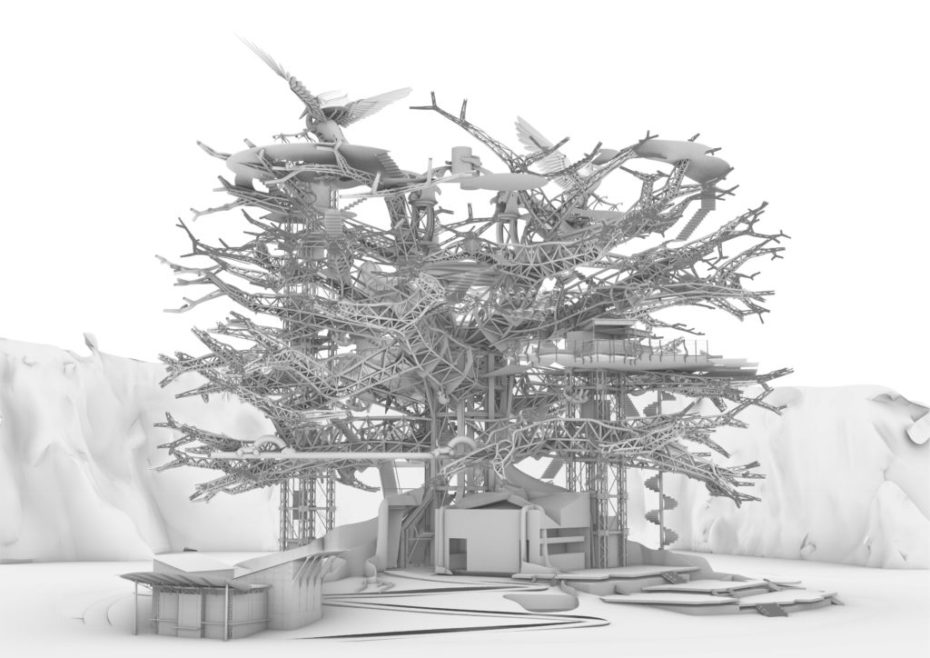 It will also be able to carry twenty passengers at a time on a circular flight. Set to be completed in 2022, the colossal structure will be located along the banks of the Loire river, a few meters away from the house Jules Verne spent his teenage years.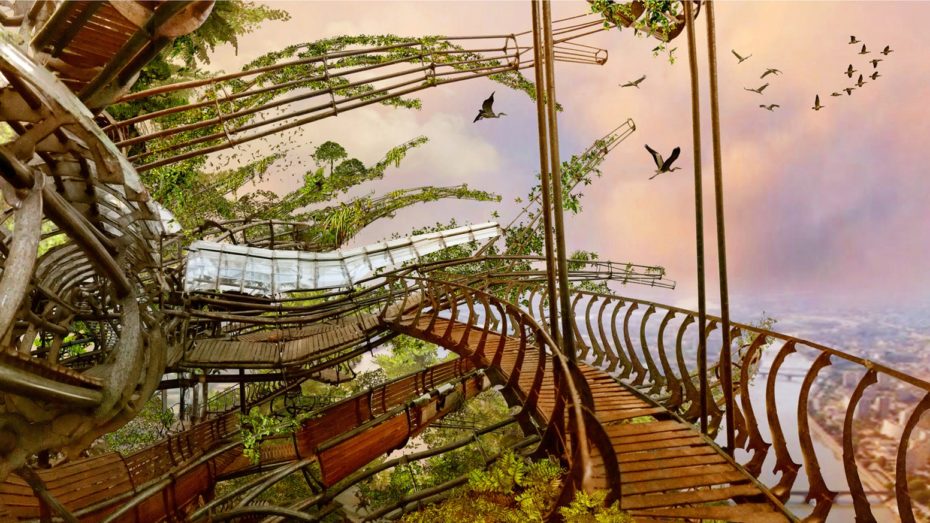 I probably don't need to say it but, stay tuned for that.
In the meantime, think about a visit to their island in Nantes, the steampunk Capital of the world, also home to a travelling Troupe of Giant Marionnettes.