There's always that one friend who says they're going to quit the world and live on their own island someday – and you can pass this on to them in a moment – but first, take a moment to do a little daydreaming of your own. You wouldn't believe how many islands are up for sale right now around the world. We can't afford any of them of course, but boy are there plenty to go around. It took us a heck of a lot of scrolling to finally reach the bottom of the listed properties on Private Islands In's website, but we managed to pick out a few we thought stood out from the rest. Ready to go island window shopping?
A Penguin Island at the bottom of the Earth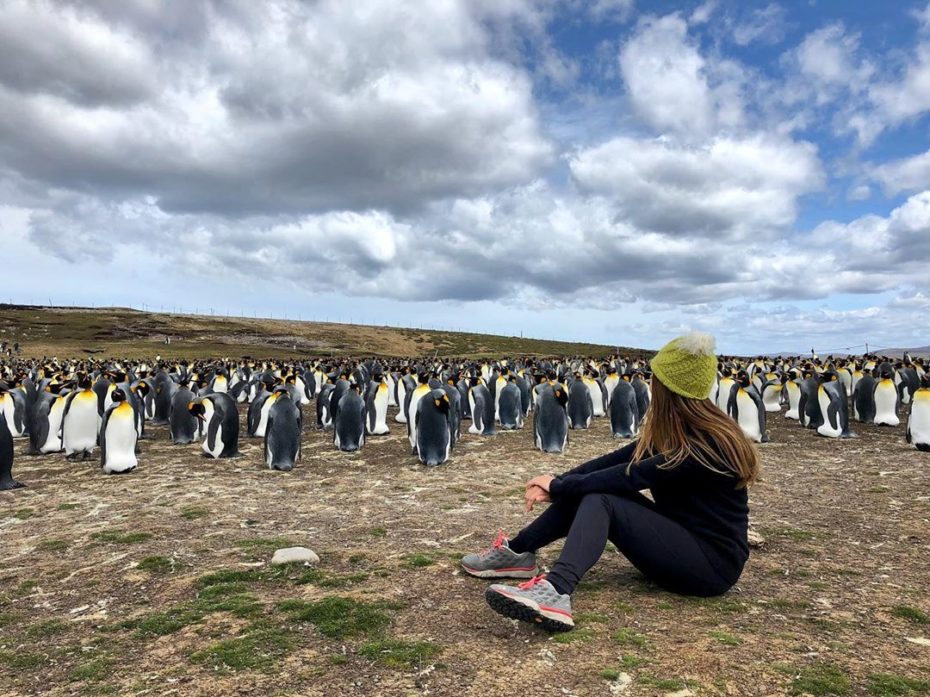 "This is the perfect opportunity," reads the advert. It should also say: must love birds – penguins to be specific. A big hunk of a remote island up for sale in the Falklands is a bird conservatory that includes 42 breeding bird species, up to 5 species of penguin, plus a colony of friendly sea-lions. Its private beaches, one of which happens to be the longest sandy beach in all of the 778 Falkland islands, comes with candy-coloured sunsets and semi-precious rocks. The British territory off the coast of Argentina boasts 3 peaks, lakes, shipwrecks and promises some adorable punk-haired penguins for neighbours. Ladies and gents, welcome to Pebble Island…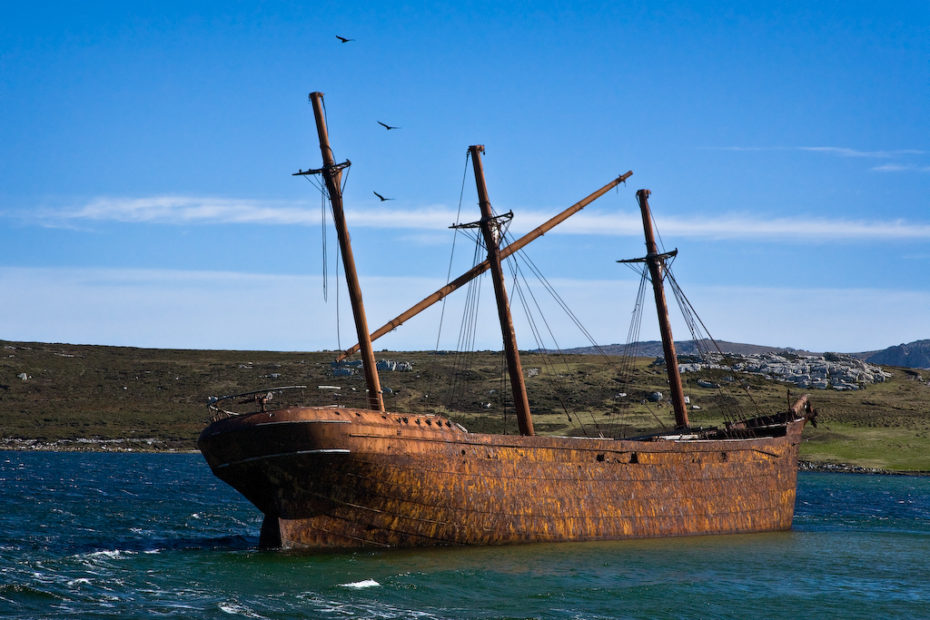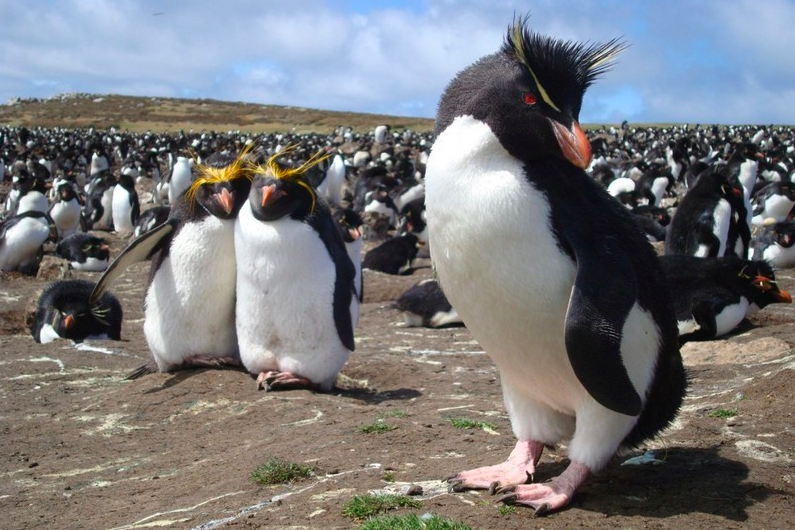 As a British overseas territory, the Falkland Islands are filled with very British things. There are sheep, brooding coastlines, more sheep, charming pubs – even some red telephone booths and double decker buses.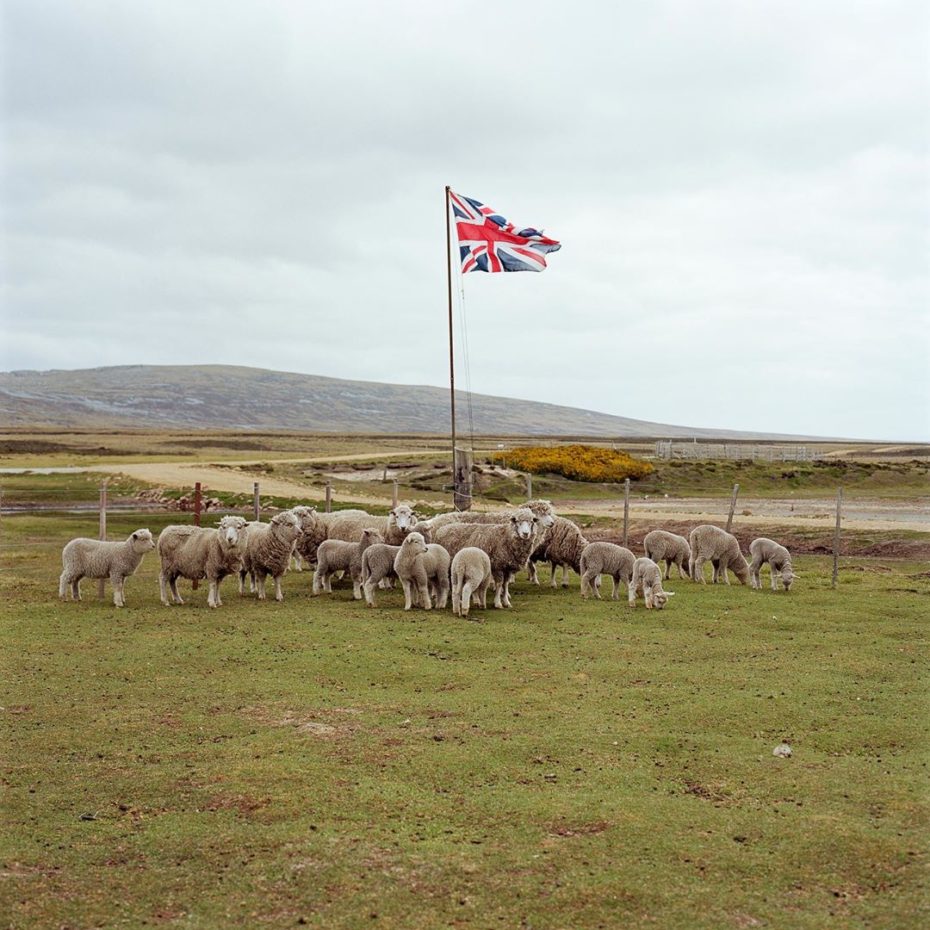 Pebble Island is a storied land of rugged and sublime beauty – the very incarnate of Friedrich's Wanderer above the Sea of Fog, and the site of many a shipwreck. It's also been a point of some conflict.
Pebble Island was discovered by the British in the 17th century, and has never had any indigenous inhabitants to our knowledge. The most recent population count was 25 – circa 1983.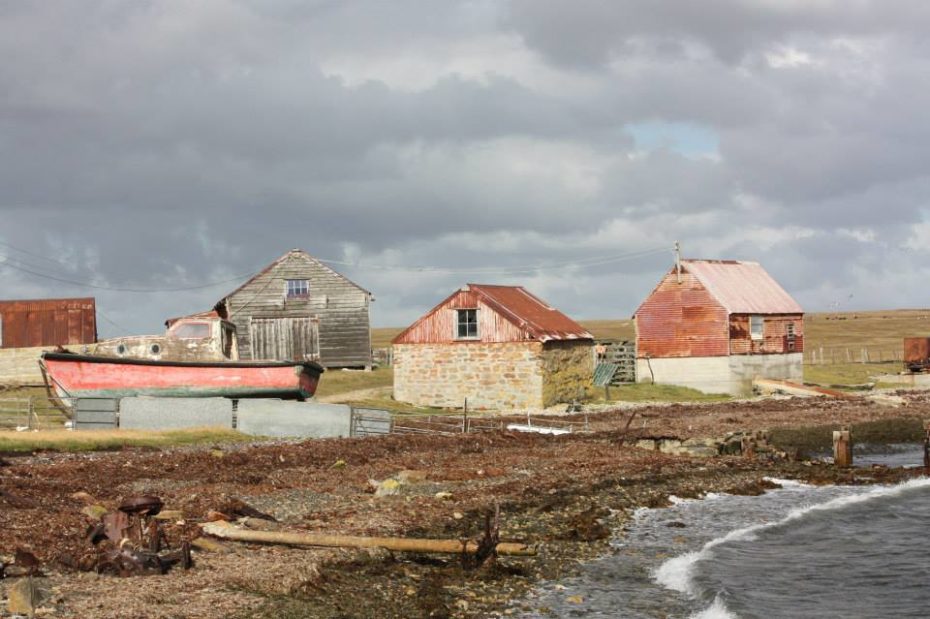 The main settlement lies in the middle of a 10,622 hectare farm, established by an Englishman in 1846. John Markham Dean purchased Pebble and three neighbouring islands for £400. It's his descendants who have put up the island for sale.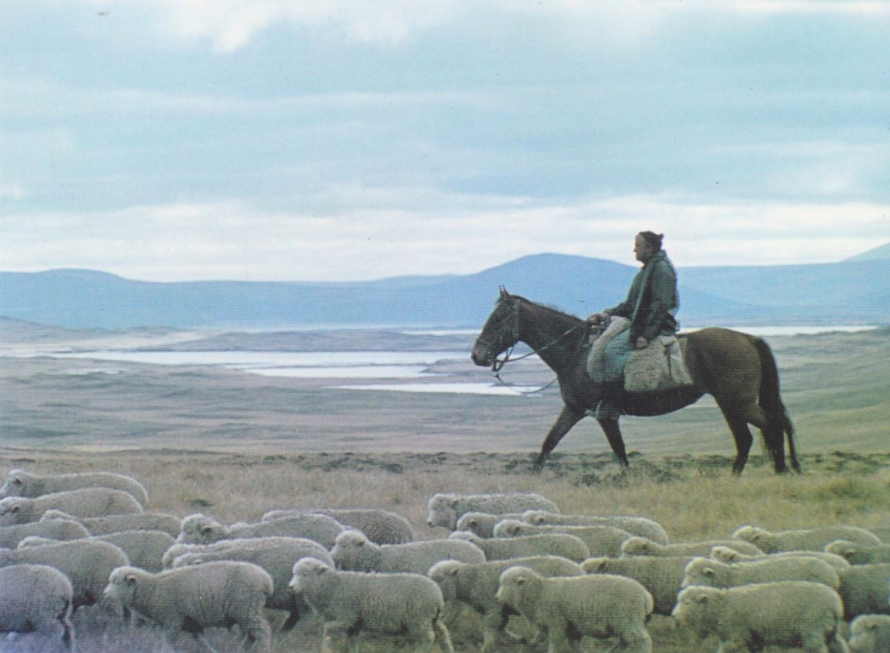 There are hundreds of Falkland islands off the right tip of South America, but less than 3,000 inhabitants in all. No one, save for the very motivated, will find you here my friend.
Pebble Island has been up for sale for over a year now. Make your bid here.
Whiskey Island, New York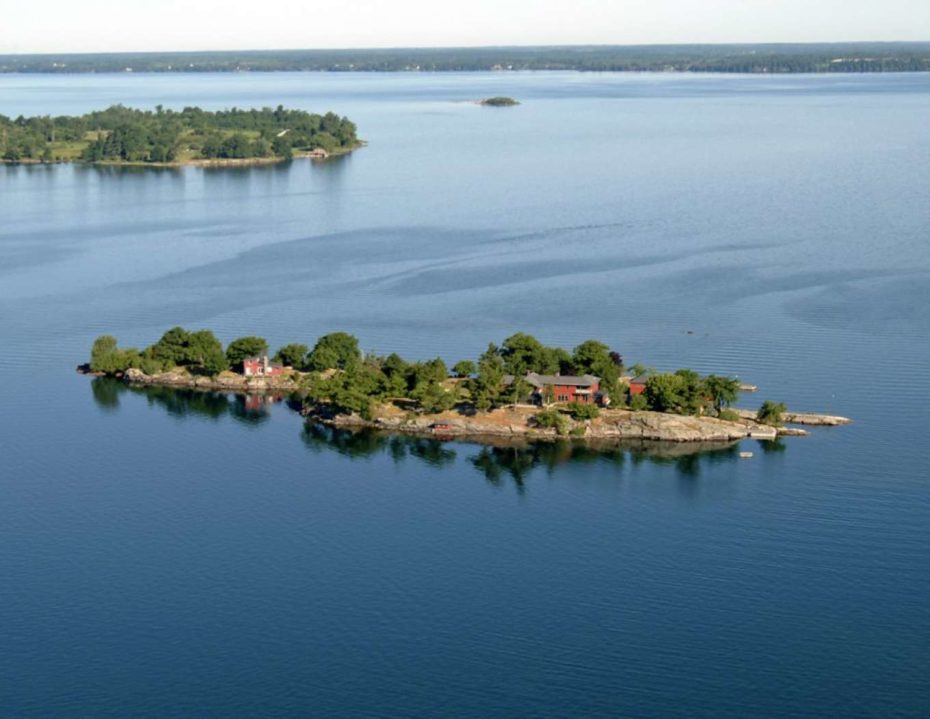 Just for the novelty of owning an island called "Whiskey Island"? Absolutely. And it has the history to back it up too. The name comes from its history as a drop point for rum runners during prohibition. Word is, the surrounding waters are a diver's treat for sunken relics of prohibition. It's also home to one of the oldest island cottages in the 1000 Islands, with 8 bedrooms, plus a guesthouse and boathouse.
The asking price is $2,950,000.
Your own Real-Life "Blue Lagoon"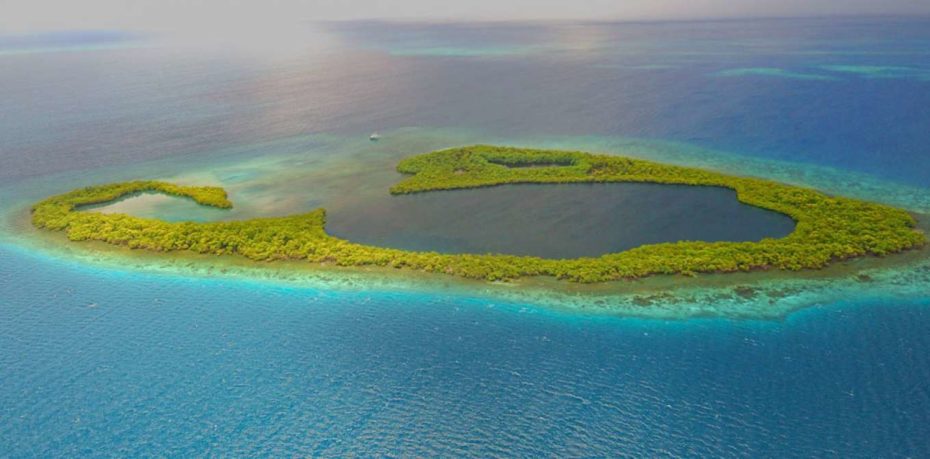 Become a castaway à la Brooke Shields on one of the most unique islands available for sale in Belize (yes, there are dozens more). ring shape of the island offers more than 7,000 feet of Caribbean Sea frontage and 5,000 feet of interior lagoon frontage. The lagoon is big – 25 acres big – with coral life a plenty. Here's what you can do on the untouched island known as Lagoon Caye: "development clearance and entitlements to erect five 30'x30′ residences, five thatched palapas measuring 10'x10′ and 2 docking facilities 50'x8′ and 30'x8′, elevated walkways and structures for housing generators and other equipment related to the proposed project".
An Island in Tuscany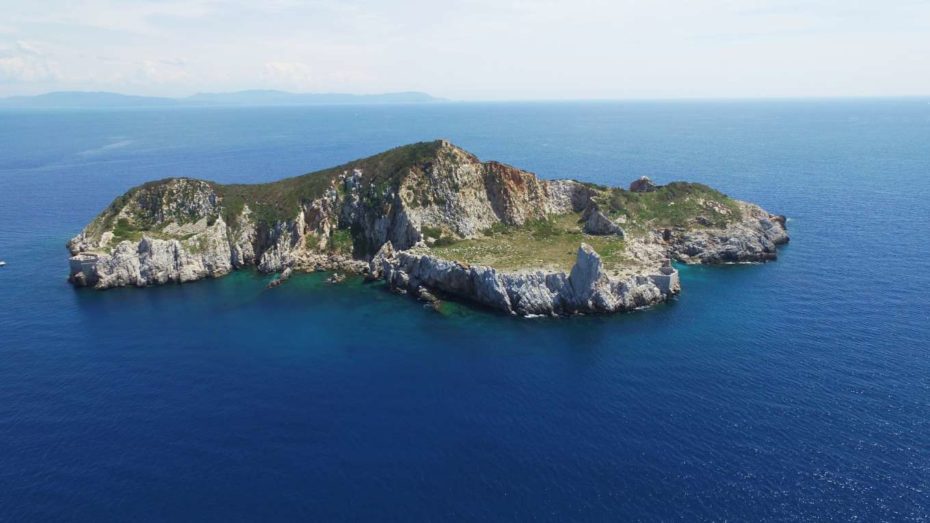 There aren't many corners of Italy that aren't crawling with tourists – and this island for sale is a true rarity. Cerboli island is a "year-round paradise offering the perfect conditions for snorkeling, diving, and sun bathing. It is the only island for sale in the Tyrrenian Sea. There are some pretty ancient and historic ruins on the island, including a historical lookout tower on the island which was built in 1100 by the Republic of Pisa.
But there's one catch. According to Private Islands Inc, a building permission was presented to recover the remains of the existing buildings for the construction of an eco-friendly villa through sustainable architecture. "The project was not approved by the National Park Board and subsequently an appeal was handed in and it is still pending. If approved, the value of the island would be enormously higher".
In the meantime, you can snap it up for a mere $4,462,293.62. Chump change.
Lighthouse Included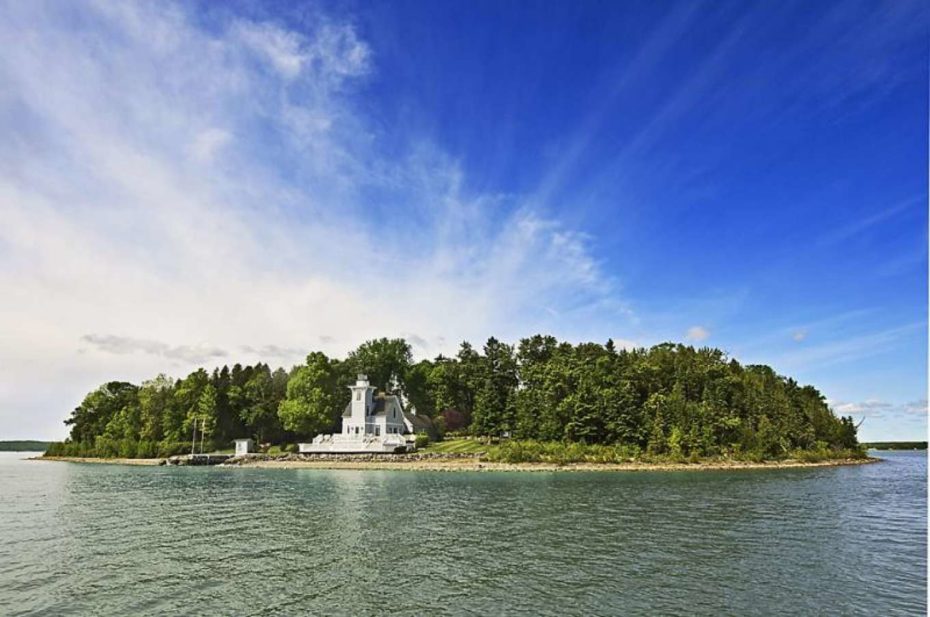 The hundred year-old lighthouse set on this private 7-acre island in Michigan, is powered by an electric cable from the mainland. The original hexagonal lantern room remains, but the light was moved in 1923 to a nearby tower – allowing the island's owners to enjoy the novelty of the architecture without the lighthouse duty. The current owners, who rescued the lighthouse from disrepair in the 1990s and transformed it into a charming 3 bedroom home, are throwing in their boat too as part of the package.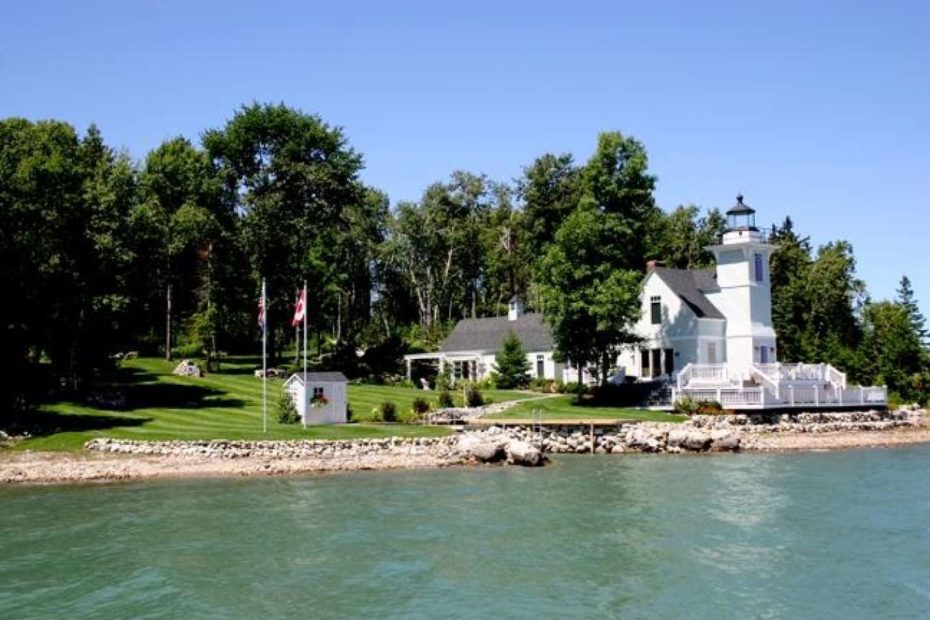 They're asking $1.9 million.
A Private Slice of France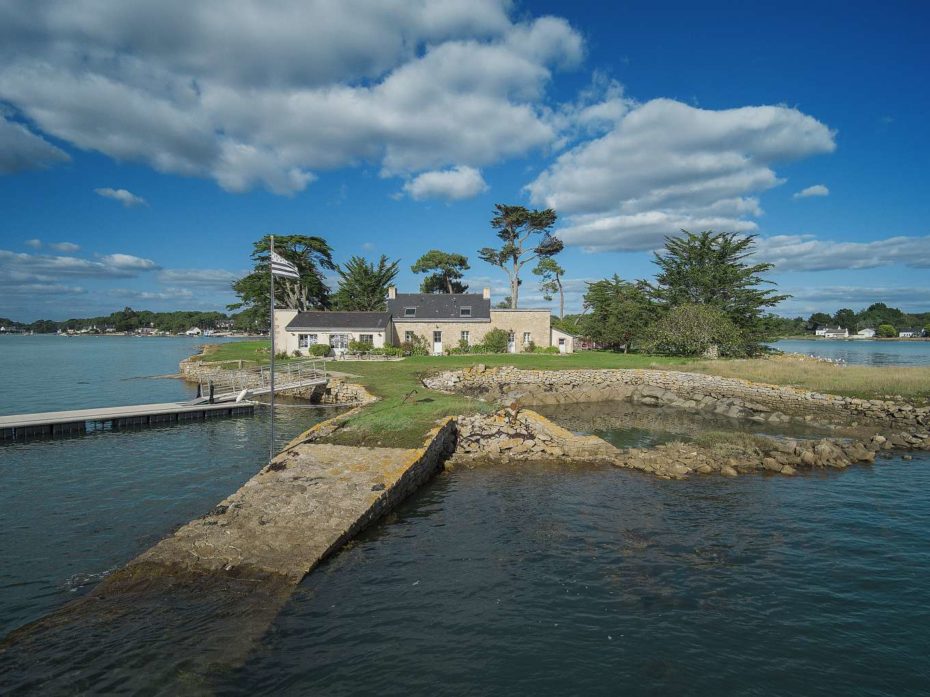 In picturesque Brittany, the 2.5-acre Cuhan Island stands proudly at the center of a scenic waterway, boasting its own private beach, pontoon, internet, The historical French city of Nantes is less than 90 miles to the southeast and the surrounding Breton coastline is peppered with local seafood restaurants and charming villages.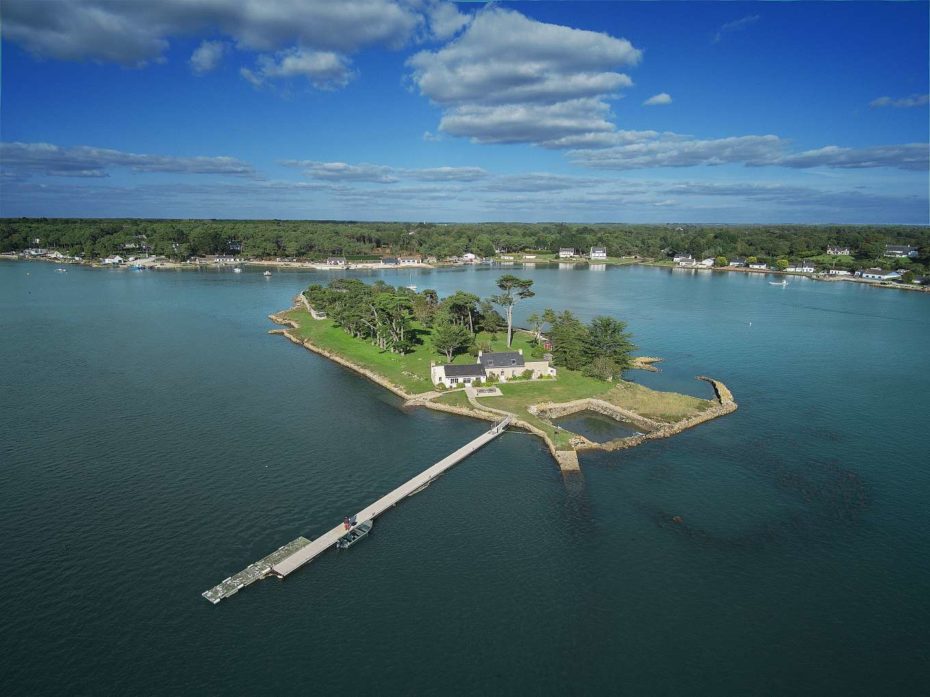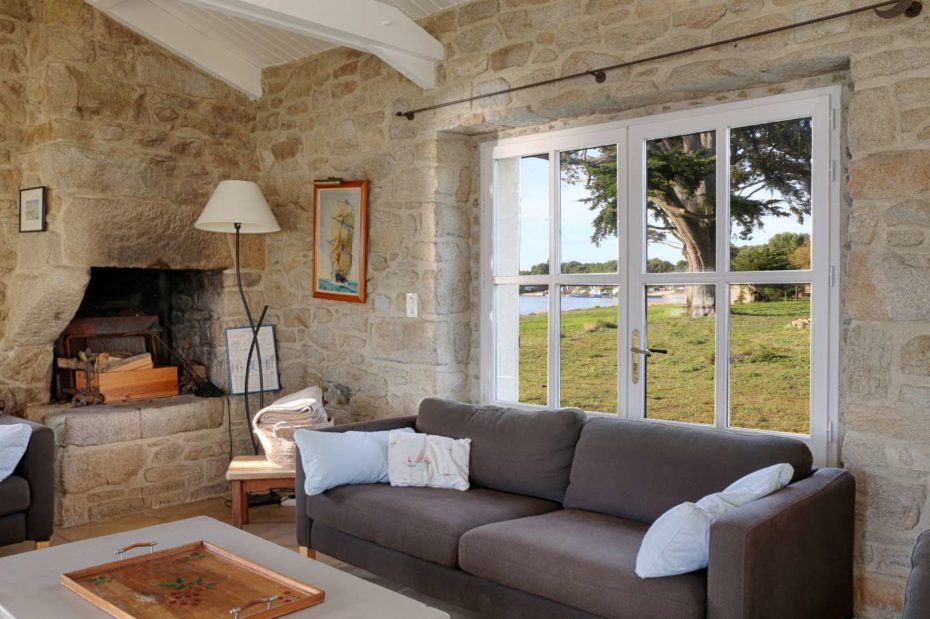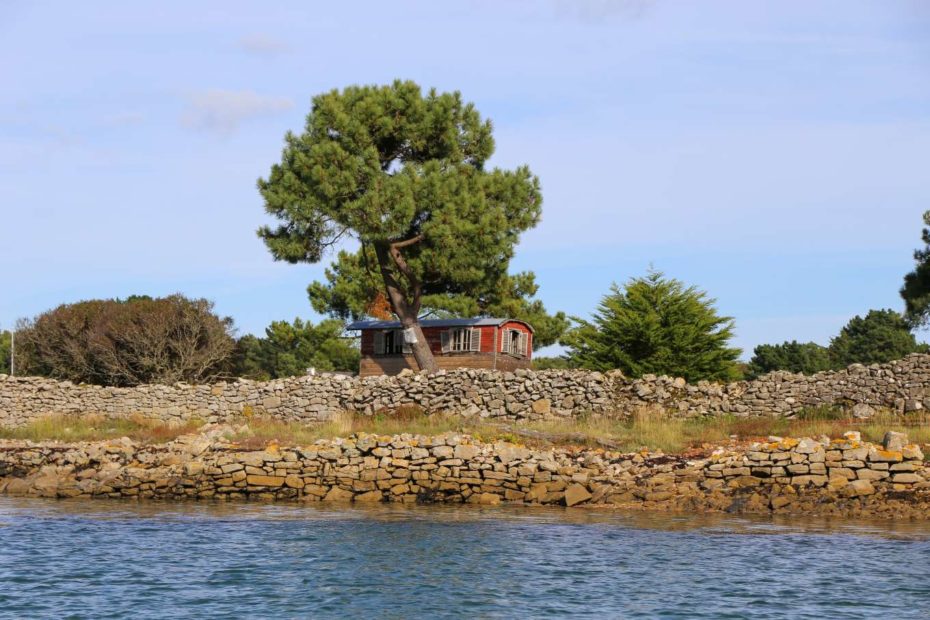 It also comes with a little red gypsy vardo.
We'll take it! (If you have $4.1 million to lend us).
Just because it's shaped like a whale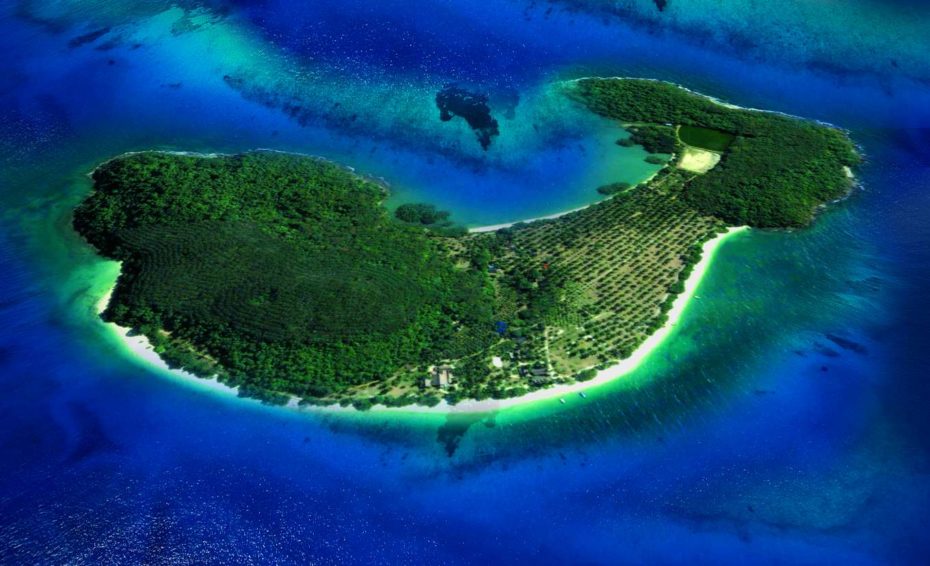 Twenty minutes form Phuket by boat, Rangyai is possibly the largest island currently available for sale in Thailand, but it's also the cheapest and most realistic option on our list, asking $160,000,000.
Brexit Plan B?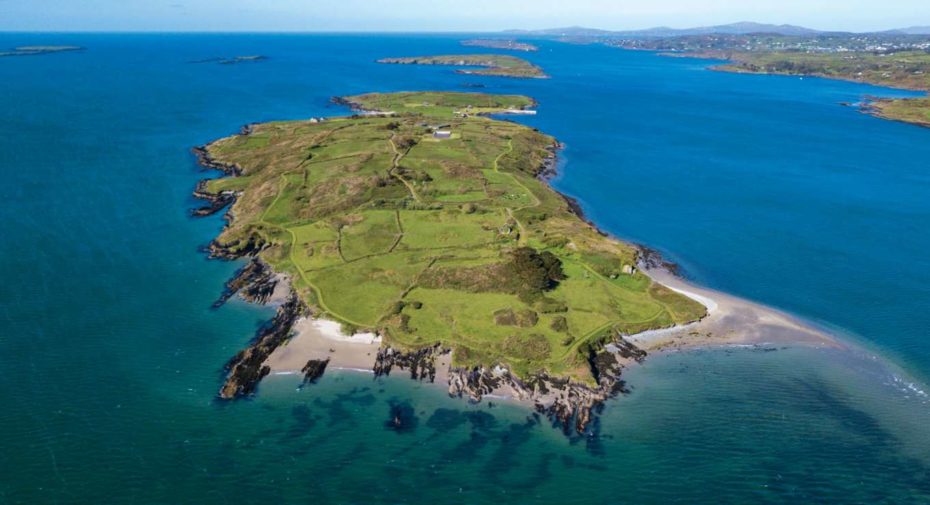 If the UK is headed for a divorce, why not do it on your own terms. Offering to help ease those Brexit woes, Horse Island embodies what Ireland's west coast landscape is so famous for. Wild beauty. Following years of abandonment, it's now one of only a few Irish islands that is fully and tastefully re-developed as a private residential island with all modern facilities.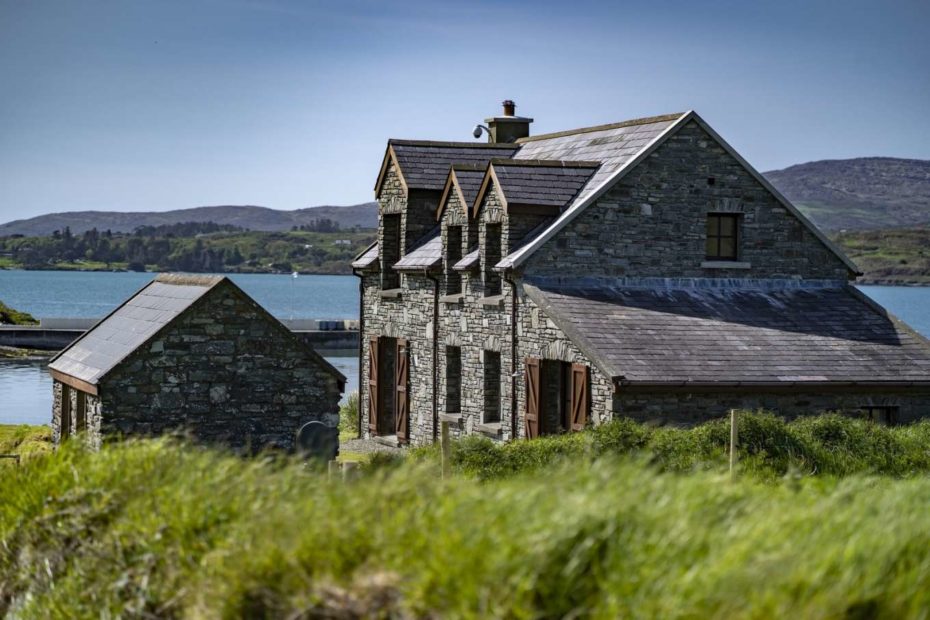 Boasting its own private beaches, the Island extends to c. 157 acres and has an interesting Victorian era copper mining history with the original mining village now in ruins. The main house has 6 bedrooms and there are two 3 bedroom guest houses, two 2 bedroom guest houses and two 1 bedroom cottages – and they all have amazing views.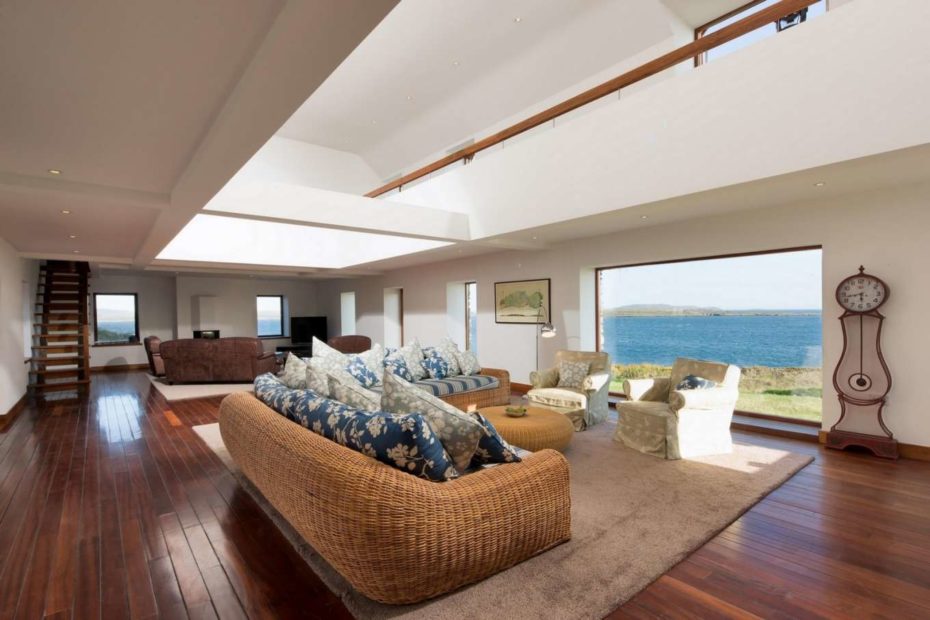 Just a reminder that they're still trying to Sell those manmade Islands in Dubai
It was supposed to be completed in 2008, but "The World Islands" development, a collection of 300 private islands in the shape of continents located off the coast of Dubai, still can't convince buyers. Only a handful of islands have any developments or structures (mostly show homes), and according to some reports, Dubai's greatest folly is actually sinking back into the ocean.
Private Islands Inc has one for sale at $16,000,000, but doesn't say which.
The Frank Lloyd Wright Island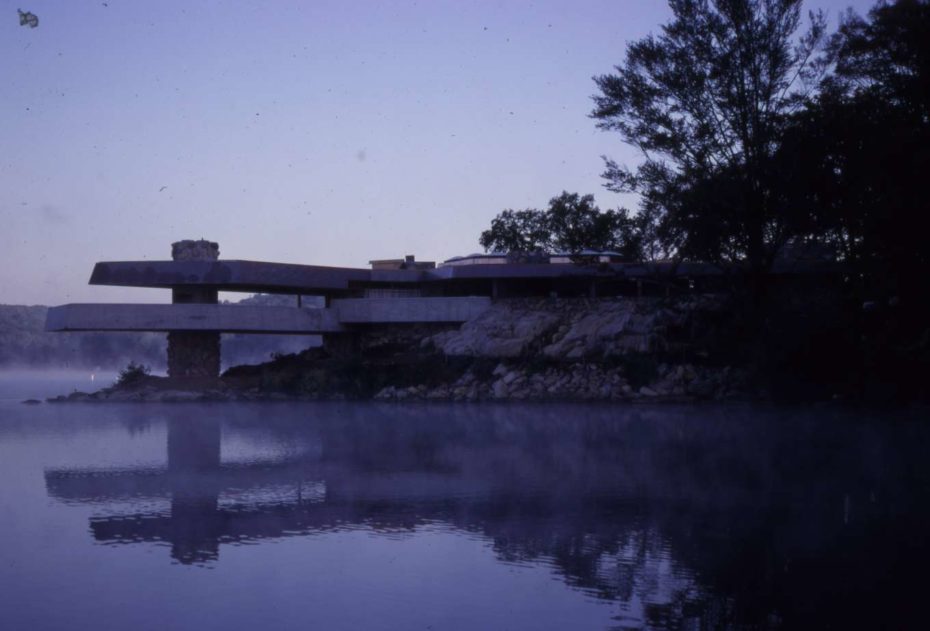 Fifty miles north of New York City, there are not one, but two houses designed by famed American architect Frank Lloyd Wright, sitting on a private 11 acre island. Petra Island has its own helicopter landing pad of course, and looks like a real-life 1970s Bond lair.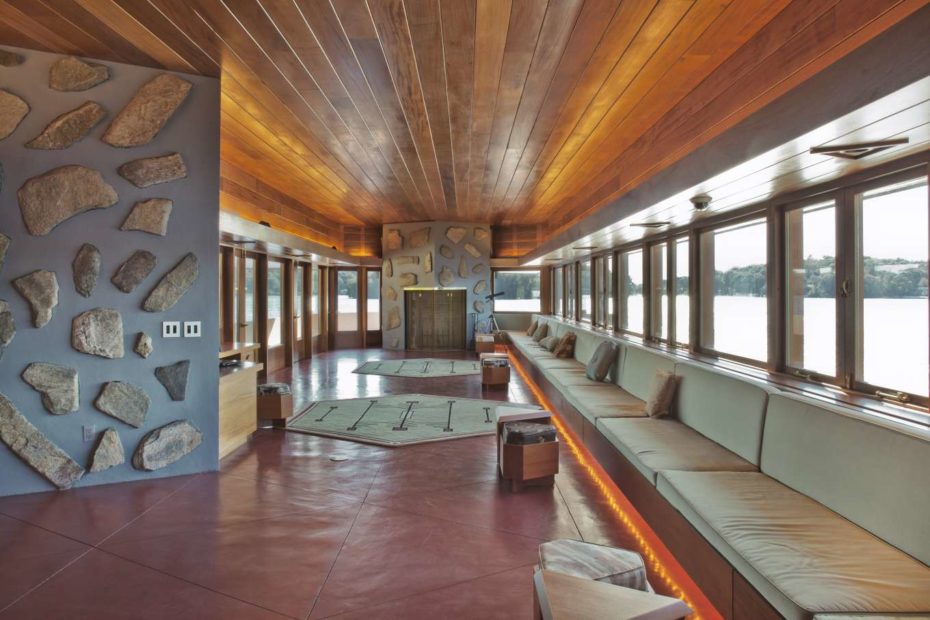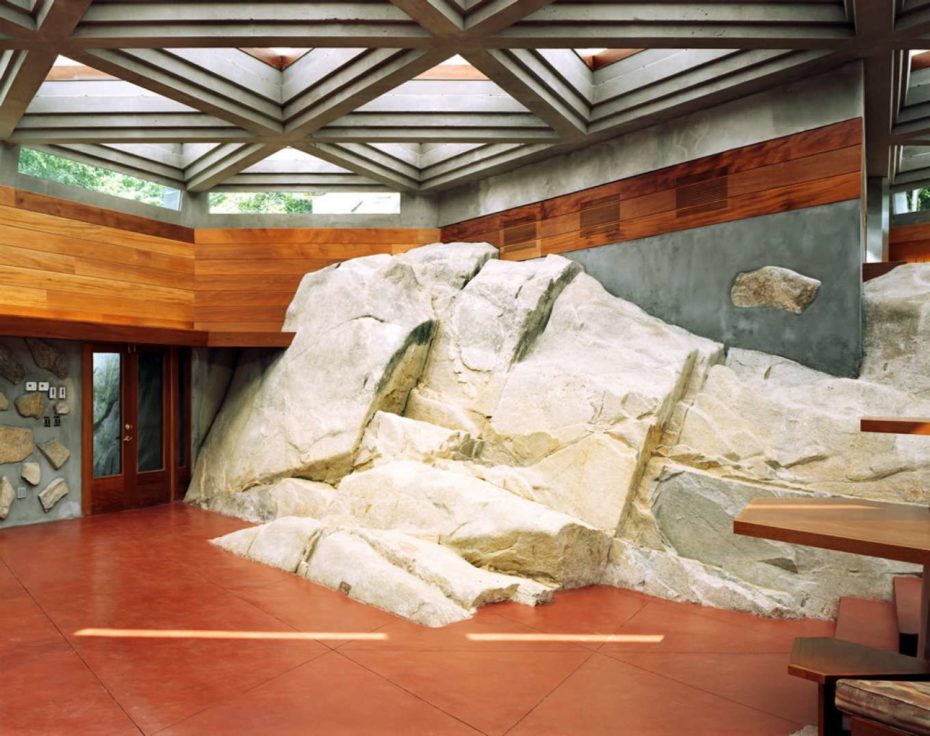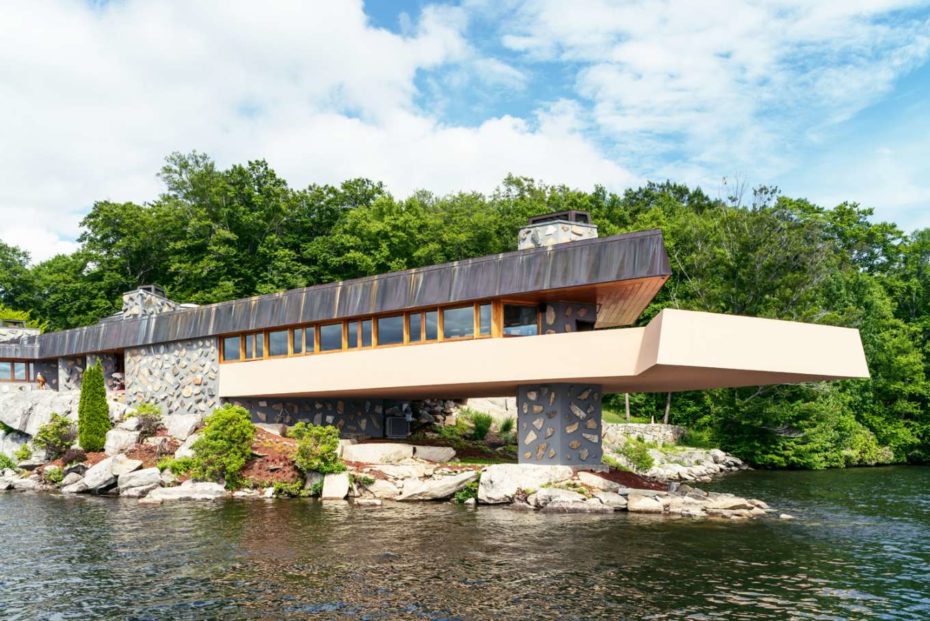 The main house was one o the architect's final plans. While it's on the market, it's also available to rent for weekends.
You'll need to be a serious enquirer (and major Frank Lloyd Wright fan) to get a viewing.